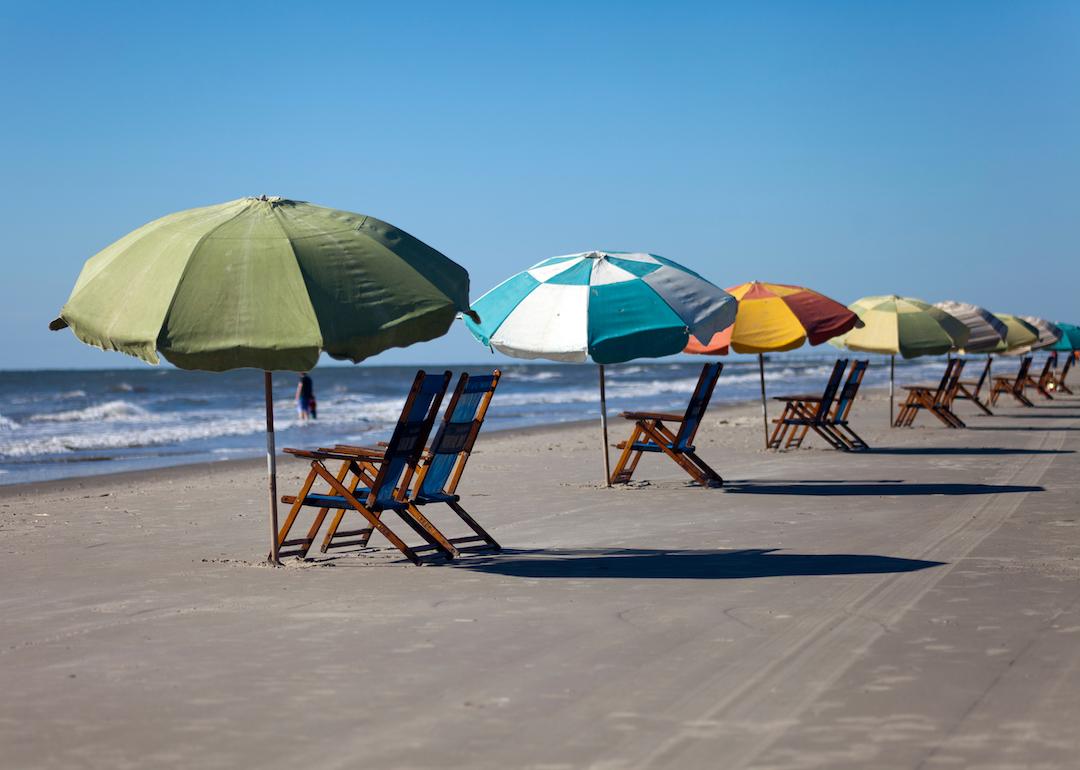 Stacker Studio
Most humid cities in America
J. Henning Buchholz // Shutterstock
Most humid cities in America
Vapor in the air, referred to as humidity, can be both helpful and harmful. Humid air helps plants thrive, helps fend off the flu, and brings much-needed rainfall to dry areas. It also agitates allergies and asthma, while causing a host of heat-related health problems. Shifts in humidity aren't uncommon, and minor fluctuations can quickly turn a leisurely walk in the park into a hot, sweaty ordeal.
Seasonal temperatures, geography, and infrastructure are all factors that make a city humid. Climate change affects global humidity levels in a myriad of harmful ways. Urbanization, deforestation, and a shift in irrigation practices has caused humidity to increase with consequences for cities and the people that live in them.
To find the most humid cities in America, Duradry analyzed data from the National Oceanic and Atmospheric Administration's Comparative Climatic Data. The Comparative Climate database uses data from land-based weather stations and contains data from the 1950s through 2018. Humidity was measured using relative humidity, defined as "a percentage measure of the amount of moisture in the air compared to the maximum amount of moisture the air can hold at the same temperature and pressure." Duradry averaged relative humidity from both morning and afternoon measurements to rank 20 American cities. Places with less than 50,000 people according to the U.S. Census were removed.
A city's proximity to water increases the amount of moisture in the air. Desert cities like Las Vegas have low humidity levels, while their coastal counterparts—like a particularly popular vacation spot in Florida—are listed here among America's most humid cities. Cities that see hot summers and cold winters experience the effects of added moisture in the air. In warmer temperatures, weather reports refer to the combination of air temperature and relative humidity as the "heat index." As the heat and relative humidity rise, they drive up the heat index, causing it to feel hotter outside.
Cities usually experience higher humidity than rural areas. In the summers, air conditioners and other machinery generate heat, while buildings absorb it. In rural areas with more greenery, heat evaporates in the evenings to keep the air cooler. Concrete in urban centers doesn't allow for proper evaporation, leading to more humidity in cities.
Keep reading to find out which 20 cities in America experience the most humidity, and find out how and why it affects these spots in the country more than others.
This story originally appeared on Duradry and was produced and distributed in partnership with Stacker Studio.