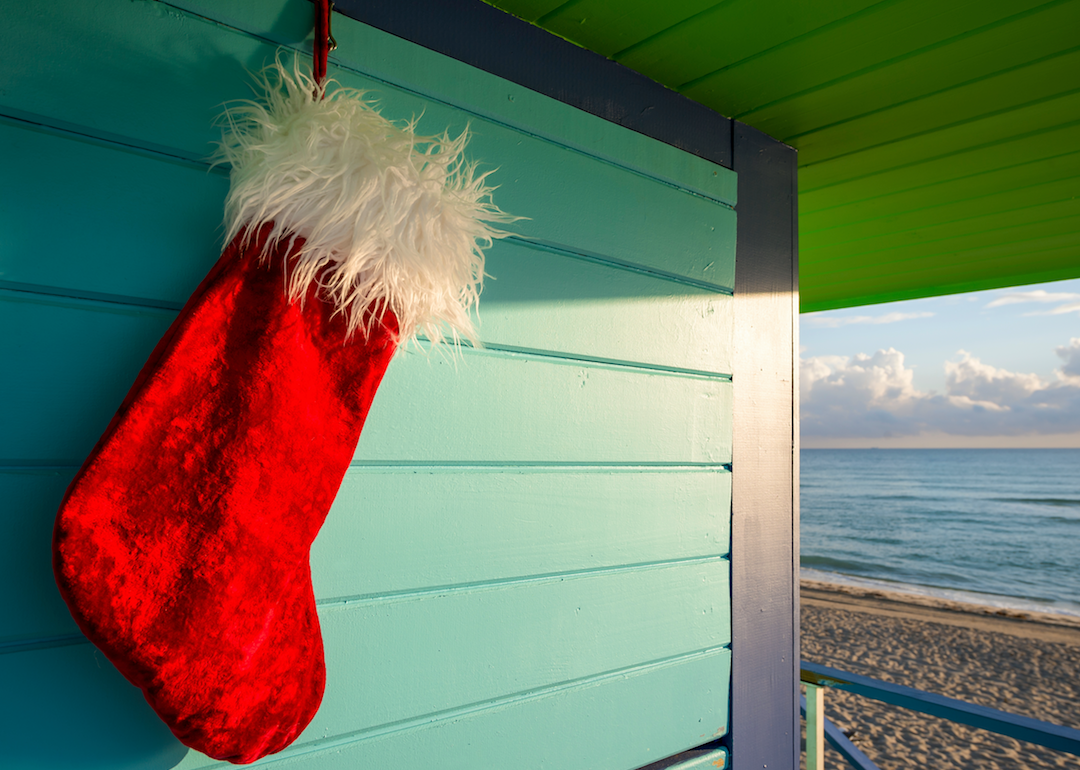 Warmest cities in America on Christmas
lazyllama // Shutterstock
Warmest cities in America on Christmas
Celebrating a white Christmas is depicted in popular culture as an integral part of the holiday season in many parts of the United States. Yet despite looking forward to the Christmas season all year, the bitter cold and the need to stay bundled up in several layers of clothes can put a damper on many people's festive moods.
Because of the sheer size of the country, the weather varies greatly; while some U.S. cities are covered by a thick blanket of snow on Christmas Eve, several cities across the country offer perfect beach weather. For those who would be more than happy to hang up their heavy winter coats and jackets this December and instead travel to enjoy a warmer climate on Christmas, it's overwhelming to narrow down the list of the warmest cities to choose from.
To find out which U.S. cities traditionally record the warmest temperatures on Christmas (and other December holidays like Hanukkah Kwanzaa), Stacker consulted data from 96 available Southern cities in the National Oceanic and Atmospheric Administration's "City Time Series" database. We found the 50 warmest cities by average temperature in December with data from 1918 to 2018 and compiled the minimum and maximum temperatures since the earliest data point available.
The 50 warmest U.S. cities are listed in order of those with the mildest average December temperatures to the warmest. Most typically have a humid and subtropical climate. Keep reading to learn more about why the weather in Captain Cook, Hawaii, might be more welcoming that Honolulu, Hawaii, on Christmas.