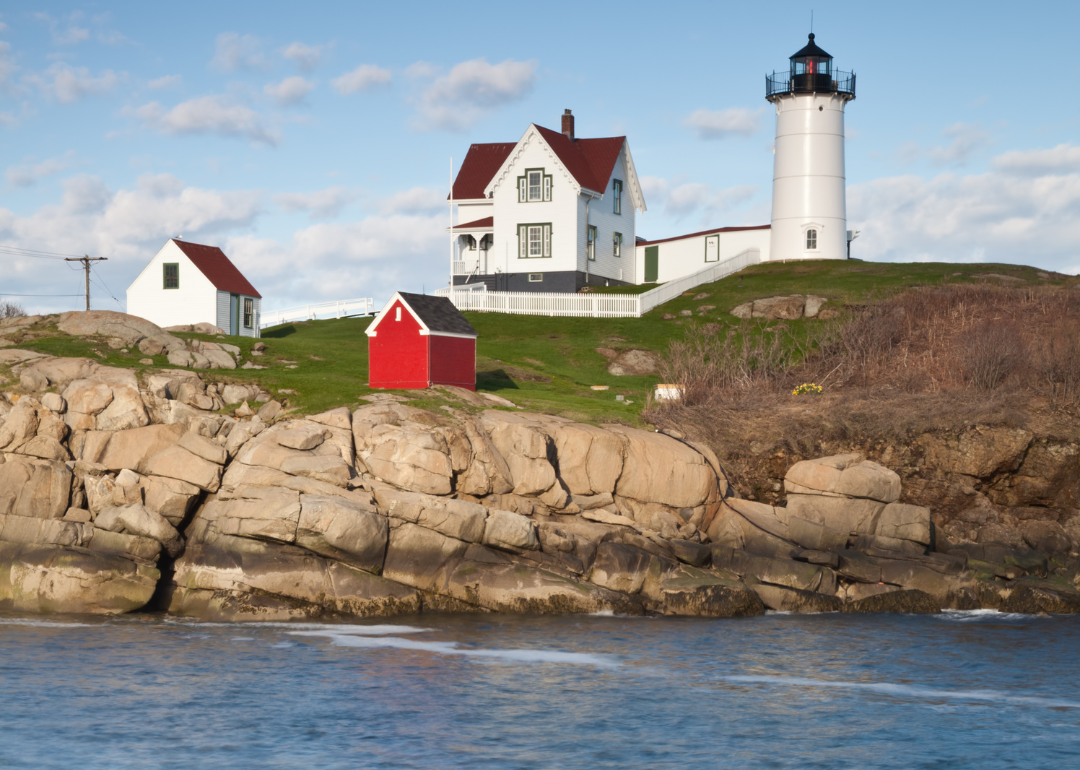 The warmest counties in the 10 coldest states
The warmest counties in the 10 coldest states
Climate change has meant more extreme heat days, a rising frequency of major weather events, and extended growing seasons in traditionally cool-weather states.
In colder parts of the country, warmer weather also means expanded territory and population booms for pests such as mosquitoes. Ticks, whose numbers are kept in check in part by deep freezes (10 degrees Fahrenheit or colder), will survive more easily in warmer winters, potentially increasing the prevalence of tick-borne pathogens such as Lyme disease, according to a July 2021 article in the Journal of Medical Entomology.
The seasonal temperature outlook through September 2023 across the vast majority of the U.S. is predicted to be above normal, according to the National Oceanic and Atmospheric Administration. Stacker ranked nearly 500 counties in the 10 coldest states in the continental U.S. to find the warmest based on average temperature between May 2022 and April 2023, citing National Centers for Environmental Information data. The coldest states included in the analysis are North Dakota, Wyoming, Minnesota, Montana, Idaho, Maine, South Dakota, Wisconsin, Colorado, and Vermont. Ties are broken based on the average high temperature.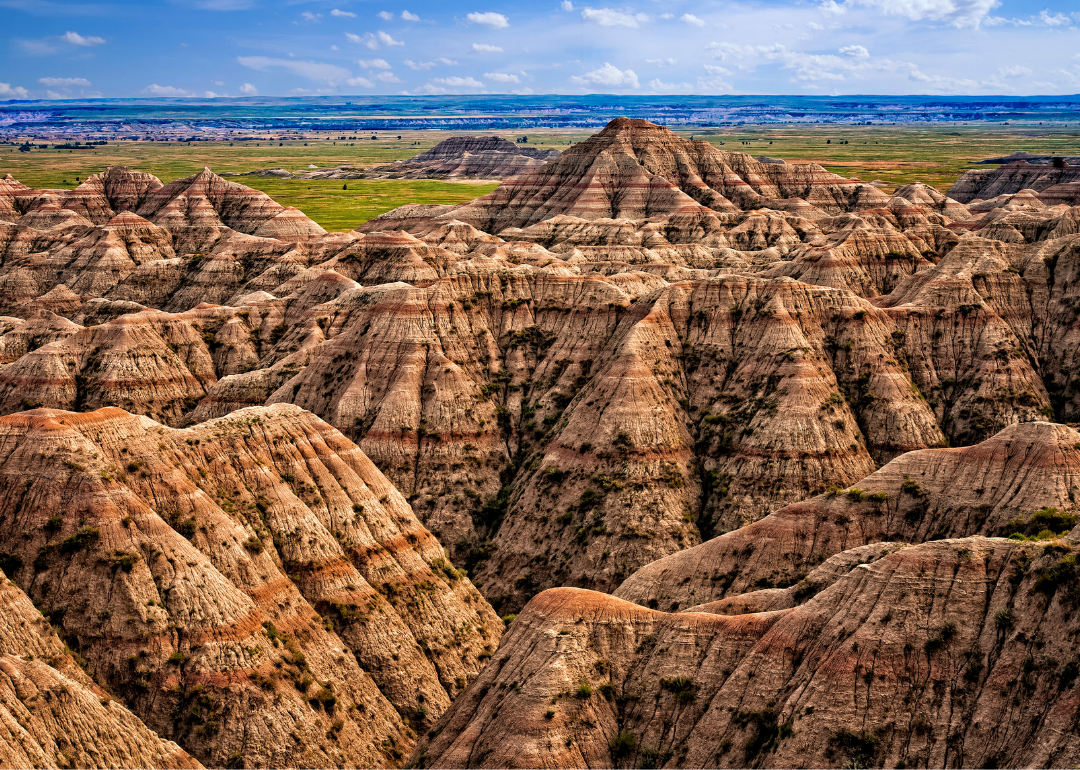 1 / 50
#50. Oglala Lakota County, South Dakota
- Average temperature: 47.9 F (3.2 F higher than state average)
- Average high: 61.3 F
- Average low: 34.4 F
- #2489 warmest county nationally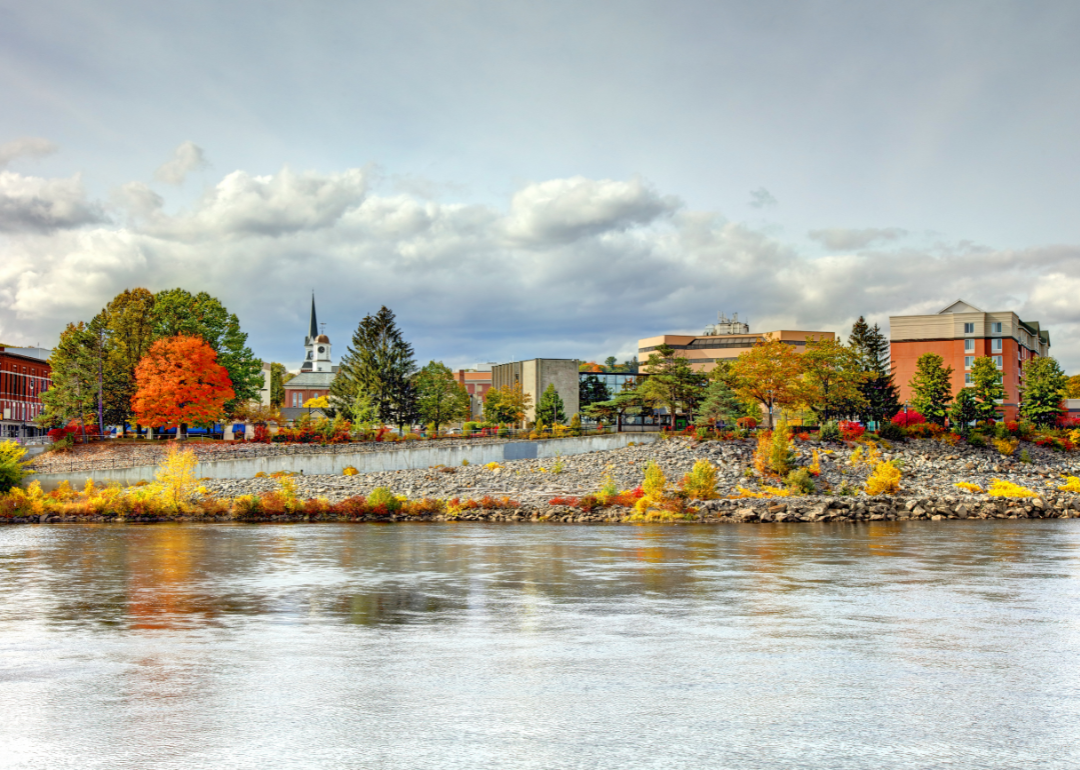 2 / 50
#49. Androscoggin County, Maine
- Average temperature: 47.9 F (3.3 F higher than state average)
- Average high: 57.9 F
- Average low: 37.8 F
- #2487 warmest county nationally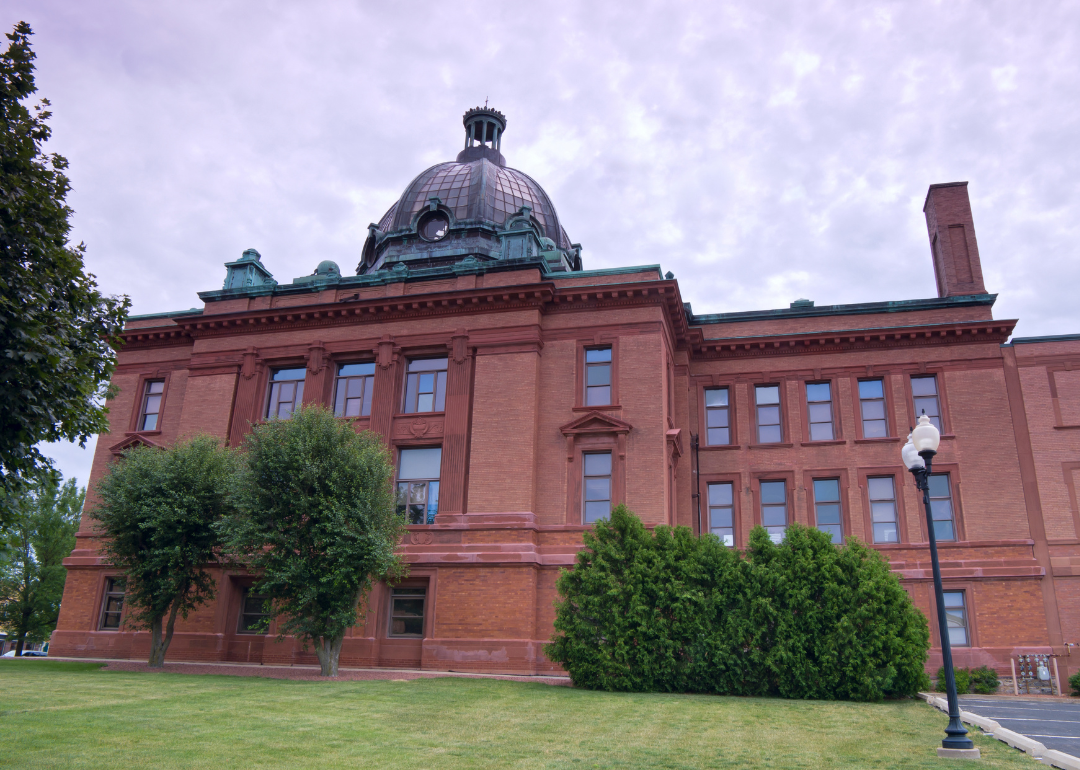 3 / 50
#48. Grant County, Wisconsin
- Average temperature: 47.9 F (3.0 F higher than state average)
- Average high: 57.8 F
- Average low: 38.1 F
- #2485 warmest county nationally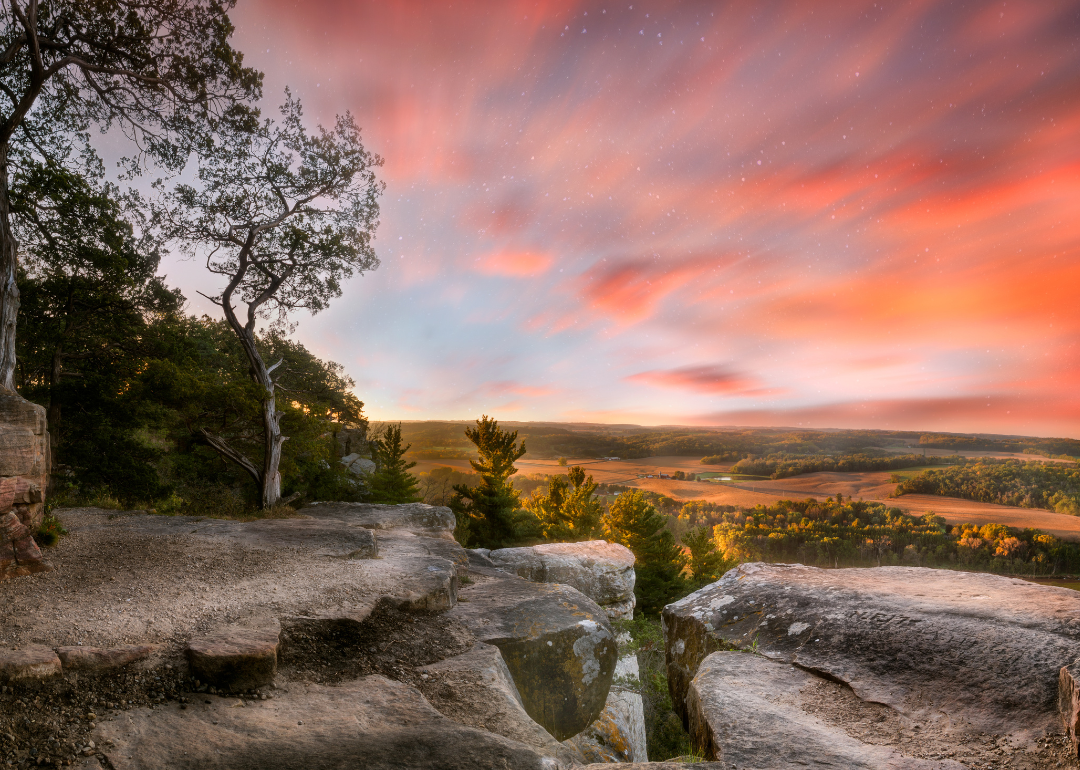 4 / 50
#47. Columbia County, Wisconsin
- Average temperature: 47.9 F (3.1 F higher than state average)
- Average high: 57.4 F
- Average low: 38.5 F
- #2484 warmest county nationally
5 / 50
Barbara Smits // Shutterstock
#46. Lafayette County, Wisconsin
- Average temperature: 48.0 F (3.1 F higher than state average)
- Average high: 58.5 F
- Average low: 37.6 F
- #2478 warmest county nationally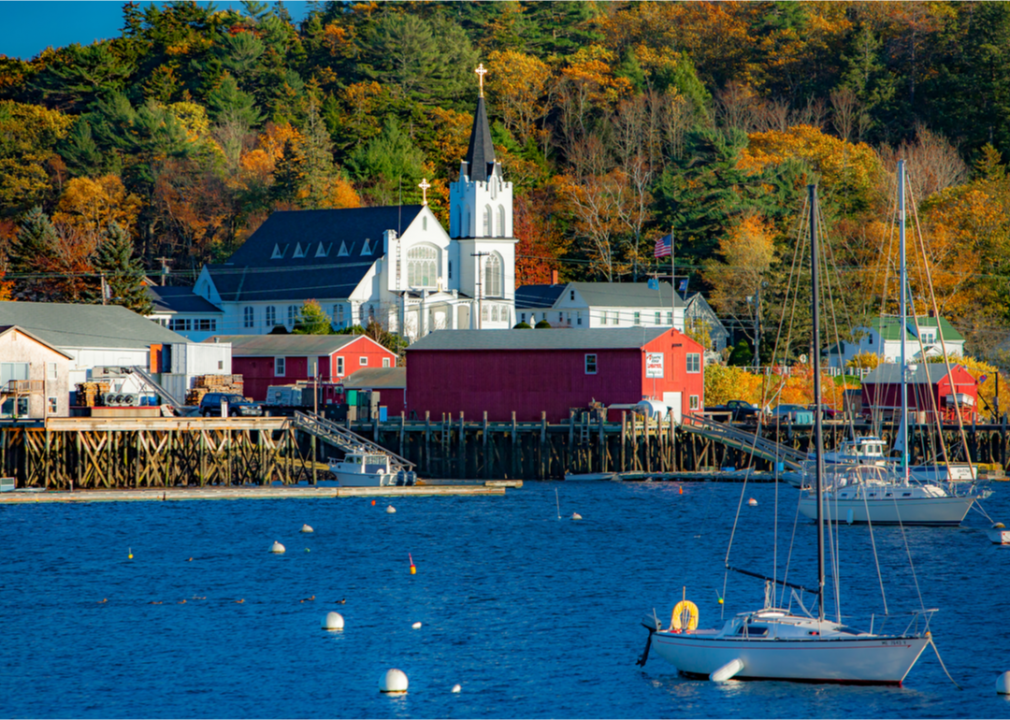 6 / 50
#45. Lincoln County, Maine
- Average temperature: 48.2 F (3.6 F higher than state average)
- Average high: 57.0 F
- Average low: 39.3 F
- #2471 warmest county nationally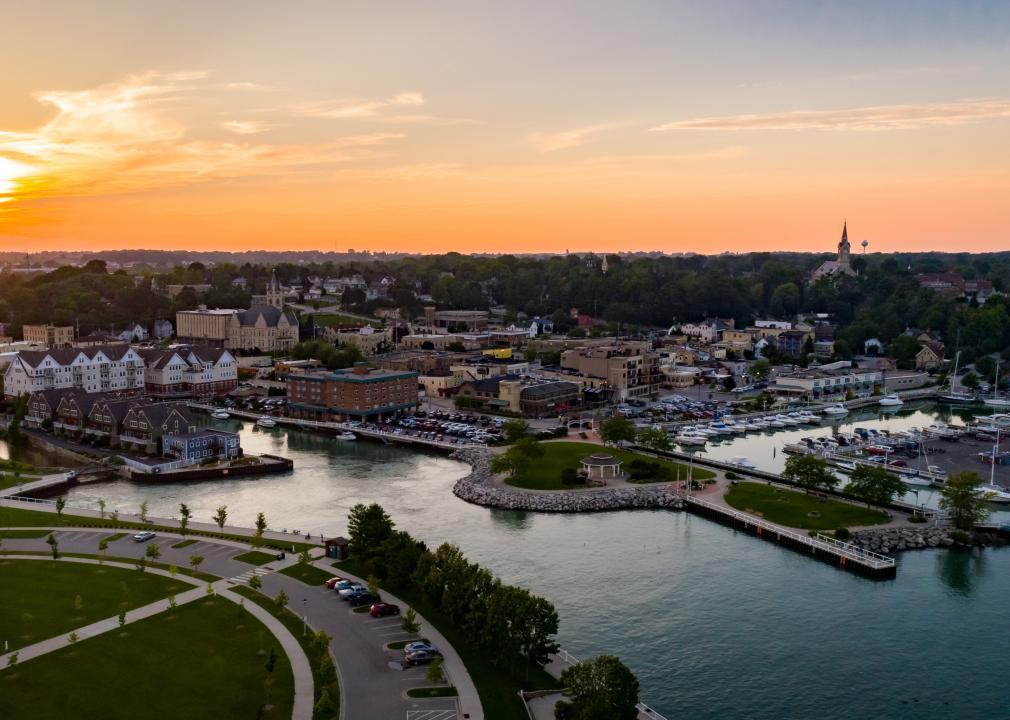 7 / 50
James Meyer // Shutterstock
#44. Ozaukee County, Wisconsin
- Average temperature: 48.2 F (3.3 F higher than state average)
- Average high: 57.0 F
- Average low: 39.4 F
- #2470 warmest county nationally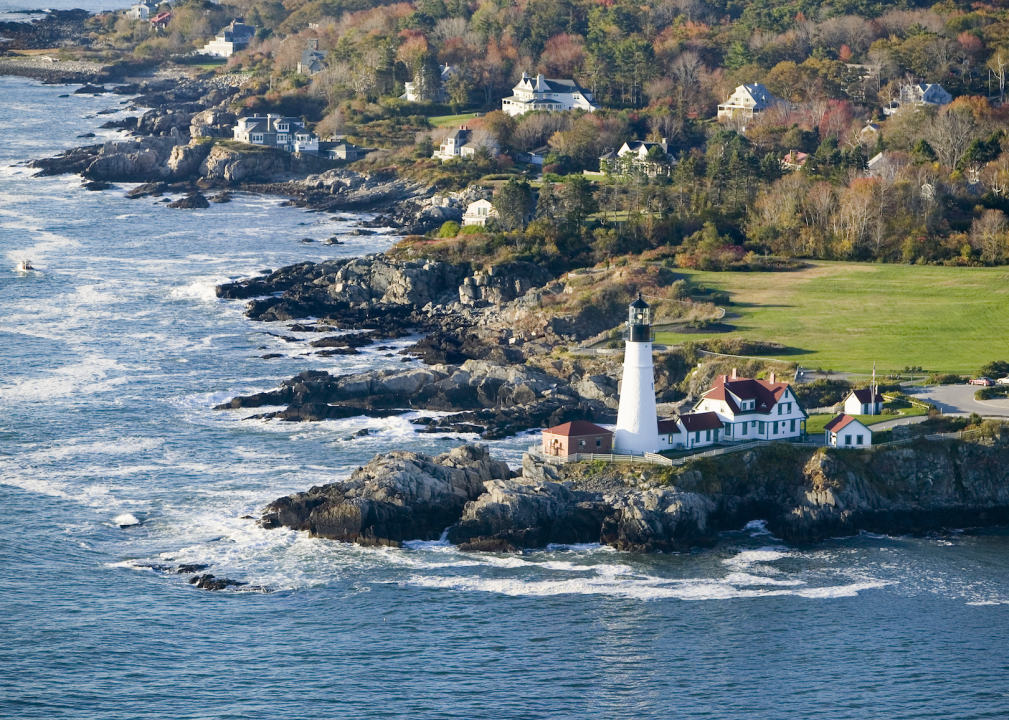 8 / 50
Joseph Sohm // Shutterstock
#43. Cumberland County, Maine
- Average temperature: 48.2 F (3.6 F higher than state average)
- Average high: 58.2 F
- Average low: 38.2 F
- #2468 warmest county nationally
9 / 50
Wangkun Jia // Shutterstock
#42. Grand Isle County, Vermont
- Average temperature: 48.2 F (2.4 F higher than state average)
- Average high: 57.3 F
- Average low: 39.2 F
- #2467 warmest county nationally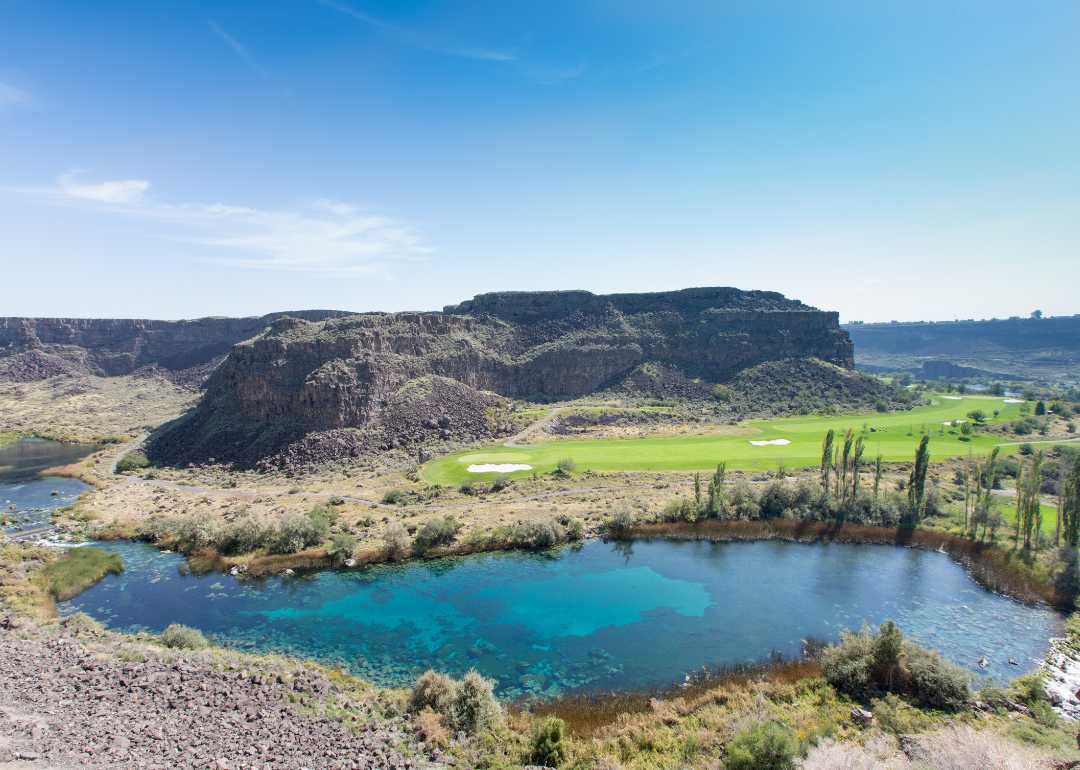 10 / 50
#41. Jerome County, Idaho
- Average temperature: 48.2 F (5.3 F higher than state average)
- Average high: 60.6 F
- Average low: 35.8 F
- #2464 warmest county nationally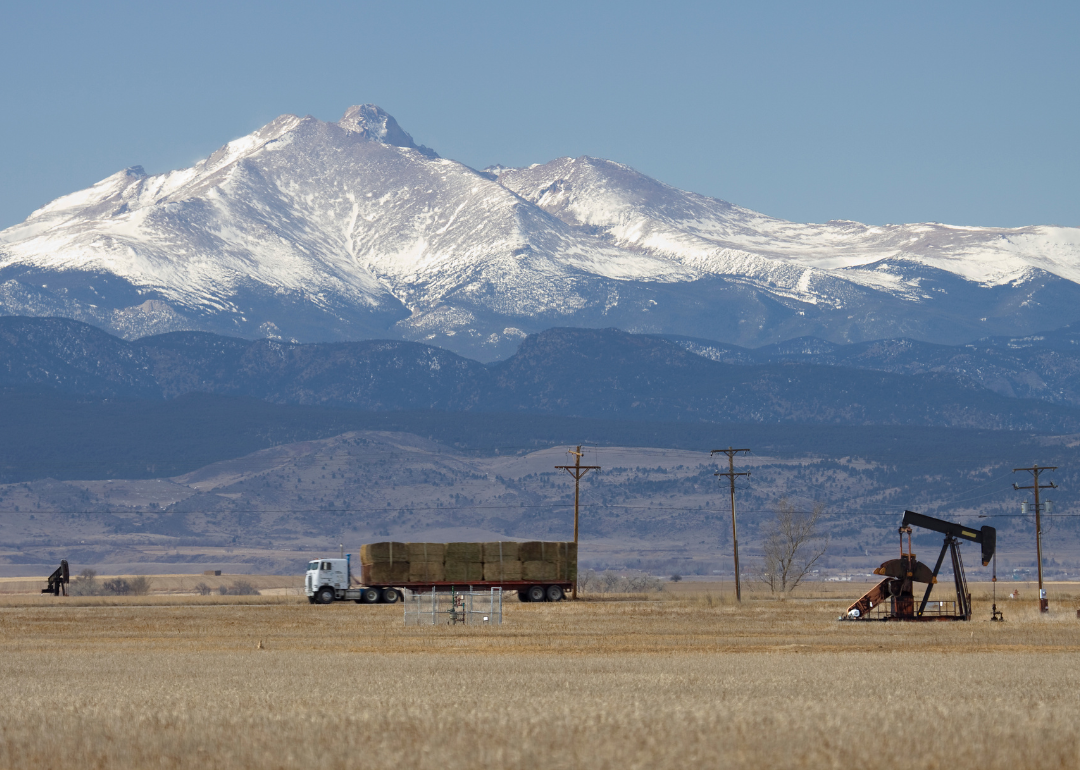 11 / 50
#40. Weld County, Colorado
- Average temperature: 48.4 F (3.0 F higher than state average)
- Average high: 63.1 F
- Average low: 33.6 F
- #2453 warmest county nationally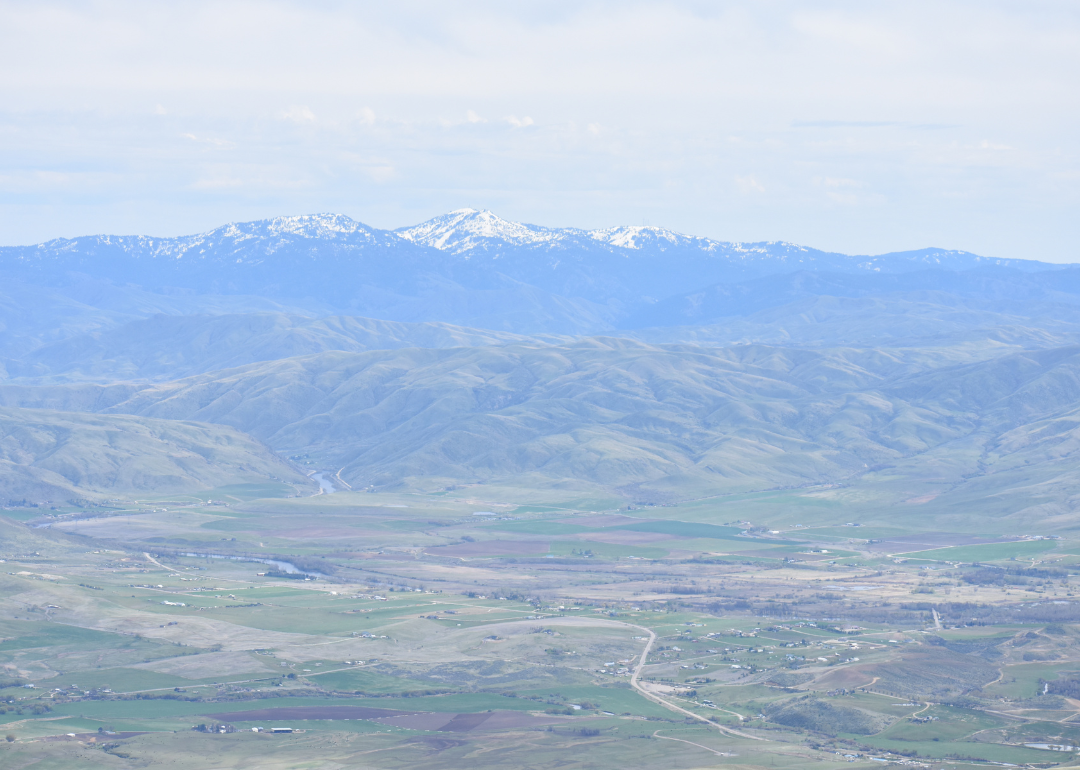 12 / 50
#39. Gem County, Idaho
- Average temperature: 48.4 F (5.5 F higher than state average)
- Average high: 60.5 F
- Average low: 36.3 F
- #2452 warmest county nationally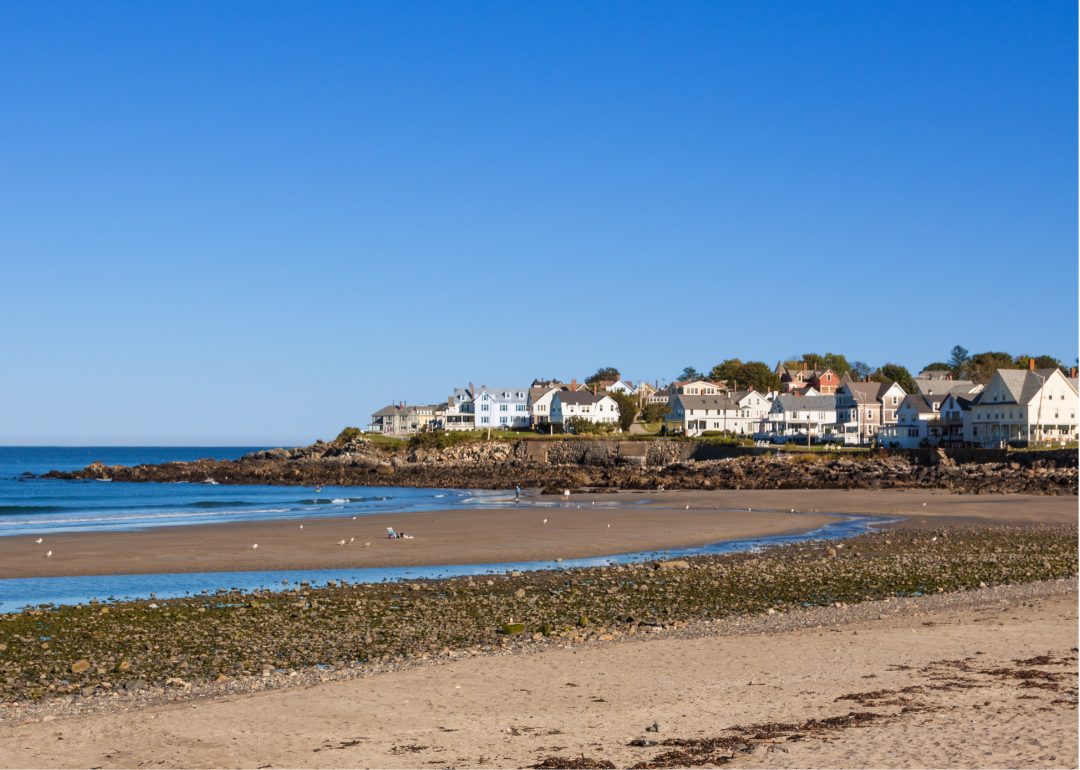 13 / 50
#38. York County, Maine
- Average temperature: 48.5 F (3.9 F higher than state average)
- Average high: 58.7 F
- Average low: 38.2 F
- #2445 warmest county nationally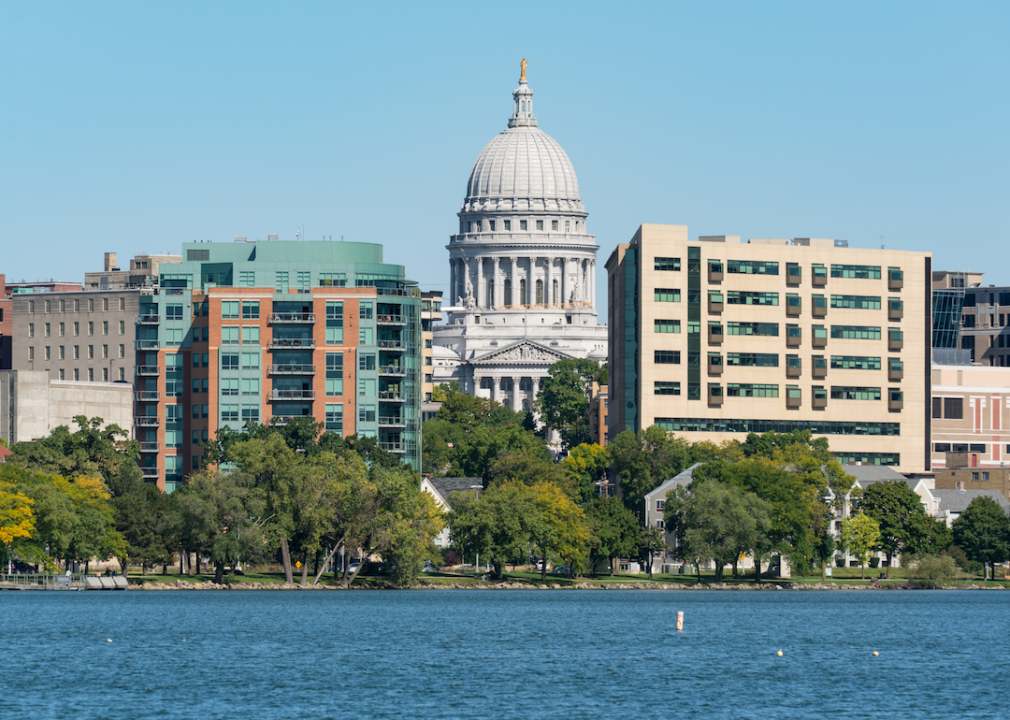 14 / 50
Paul Brady Photography // Shutterstock
#37. Dane County, Wisconsin
- Average temperature: 48.5 F (3.6 F higher than state average)
- Average high: 58.1 F
- Average low: 38.9 F
- #2439 warmest county nationally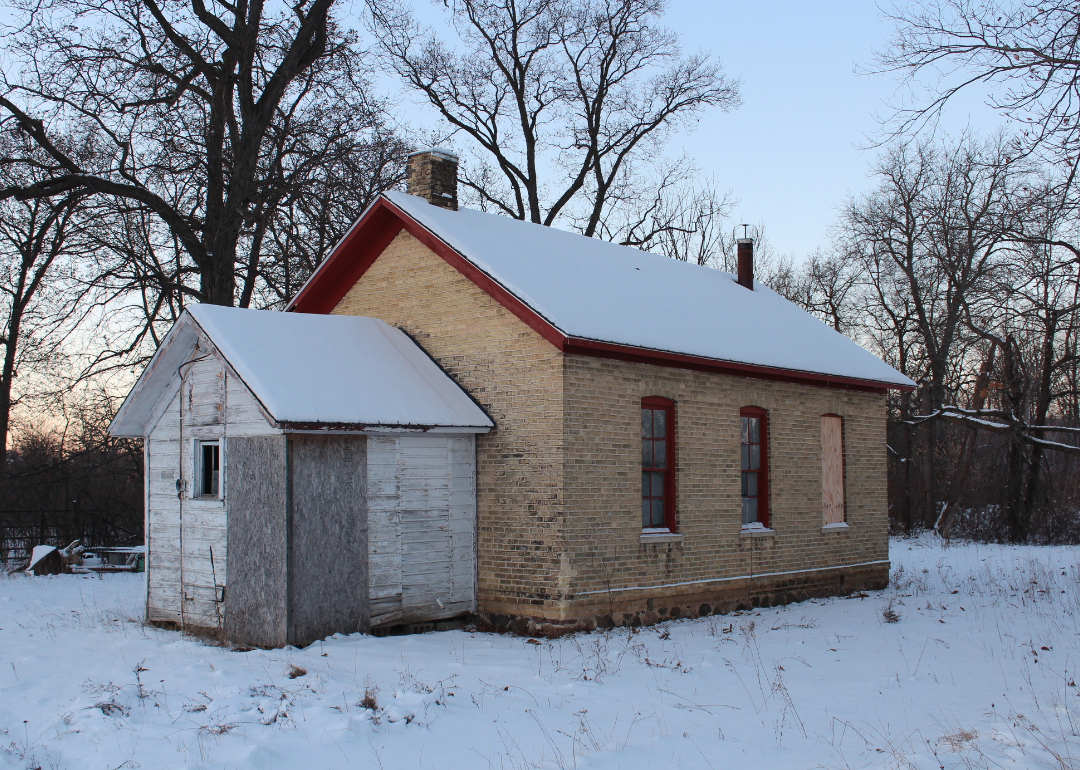 15 / 50
spiritbridge // Shutterstock
#36. Jefferson County, Wisconsin
- Average temperature: 48.5 F (3.7 F higher than state average)
- Average high: 58.2 F
- Average low: 38.9 F
- #2434 warmest county nationally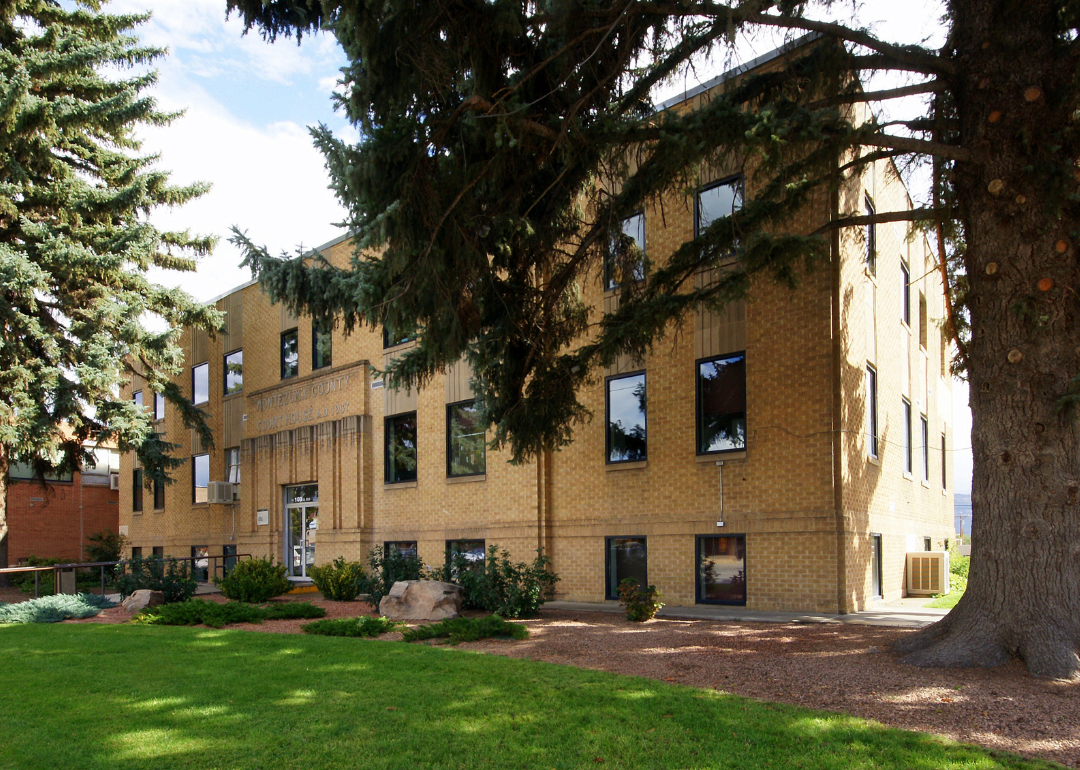 16 / 50
#35. Montezuma County, Colorado
- Average temperature: 48.5 F (3.2 F higher than state average)
- Average high: 61.8 F
- Average low: 35.3 F
- #2432 warmest county nationally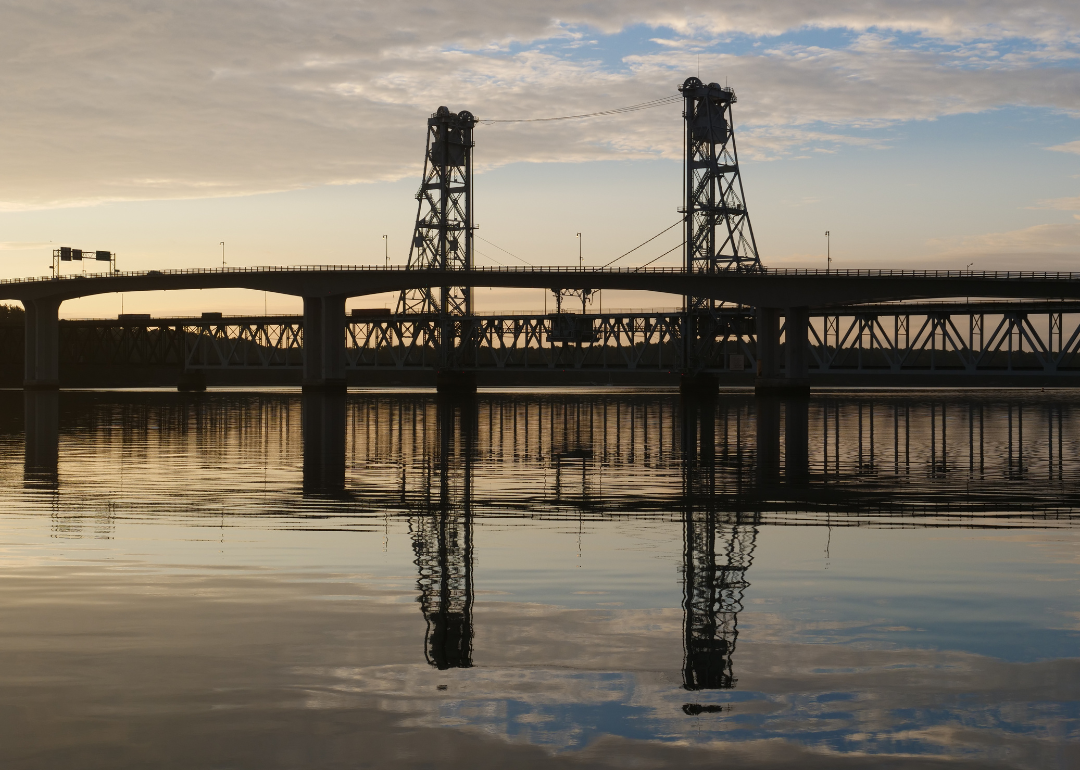 17 / 50
#34. Sagadahoc County, Maine
- Average temperature: 48.5 F (4.0 F higher than state average)
- Average high: 57.8 F
- Average low: 39.2 F
- #2431 warmest county nationally
18 / 50
#33. Waukesha County, Wisconsin
- Average temperature: 48.6 F (3.7 F higher than state average)
- Average high: 58.1 F
- Average low: 39.1 F
- #2427 warmest county nationally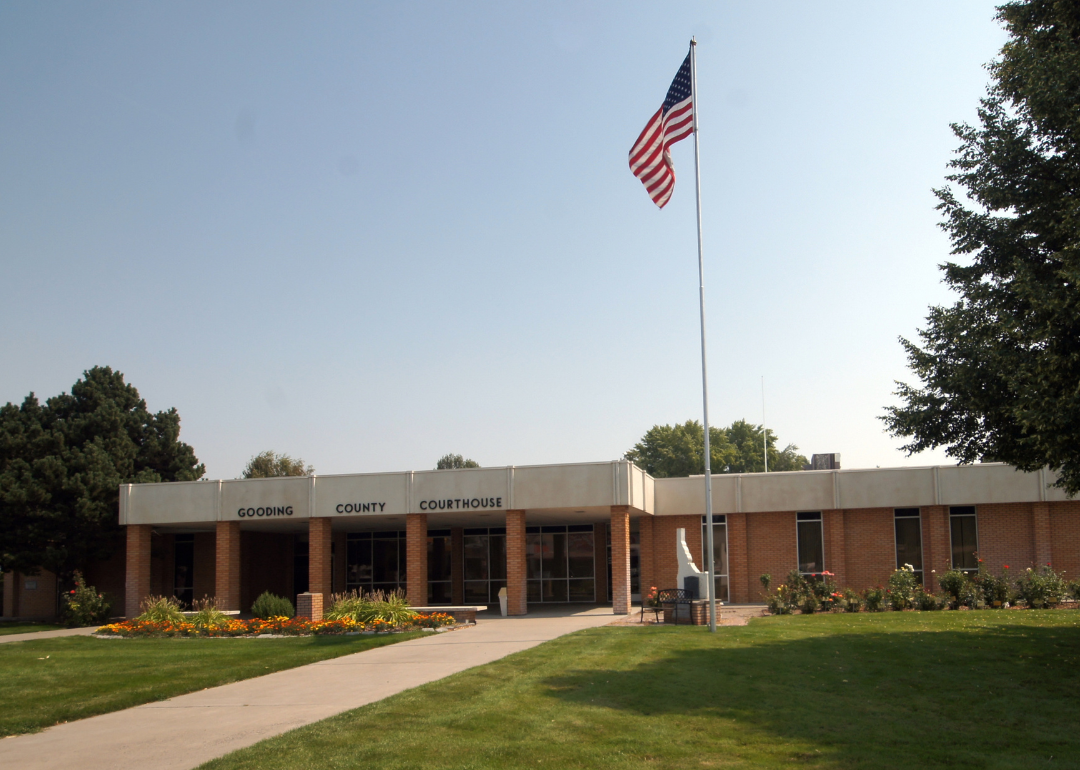 19 / 50
#32. Gooding County, Idaho
- Average temperature: 48.6 F (5.7 F higher than state average)
- Average high: 61.2 F
- Average low: 36.0 F
- #2424 warmest county nationally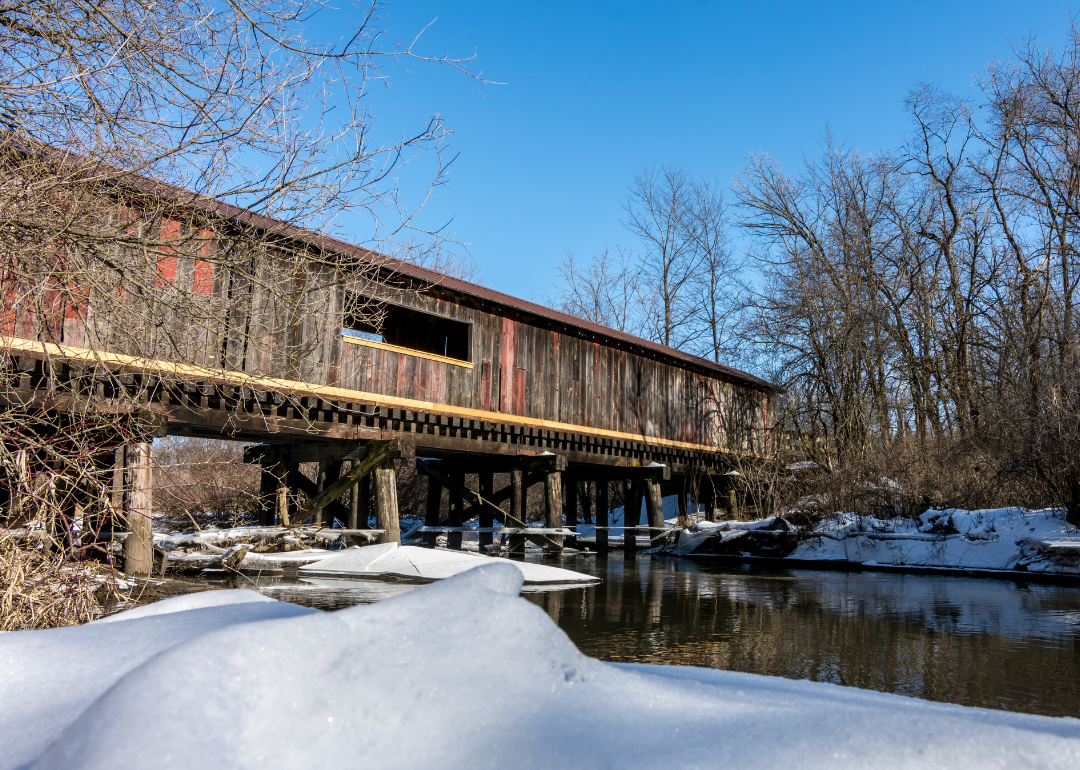 20 / 50
#31. Green County, Wisconsin
- Average temperature: 48.6 F (3.8 F higher than state average)
- Average high: 58.7 F
- Average low: 38.6 F
- #2420 warmest county nationally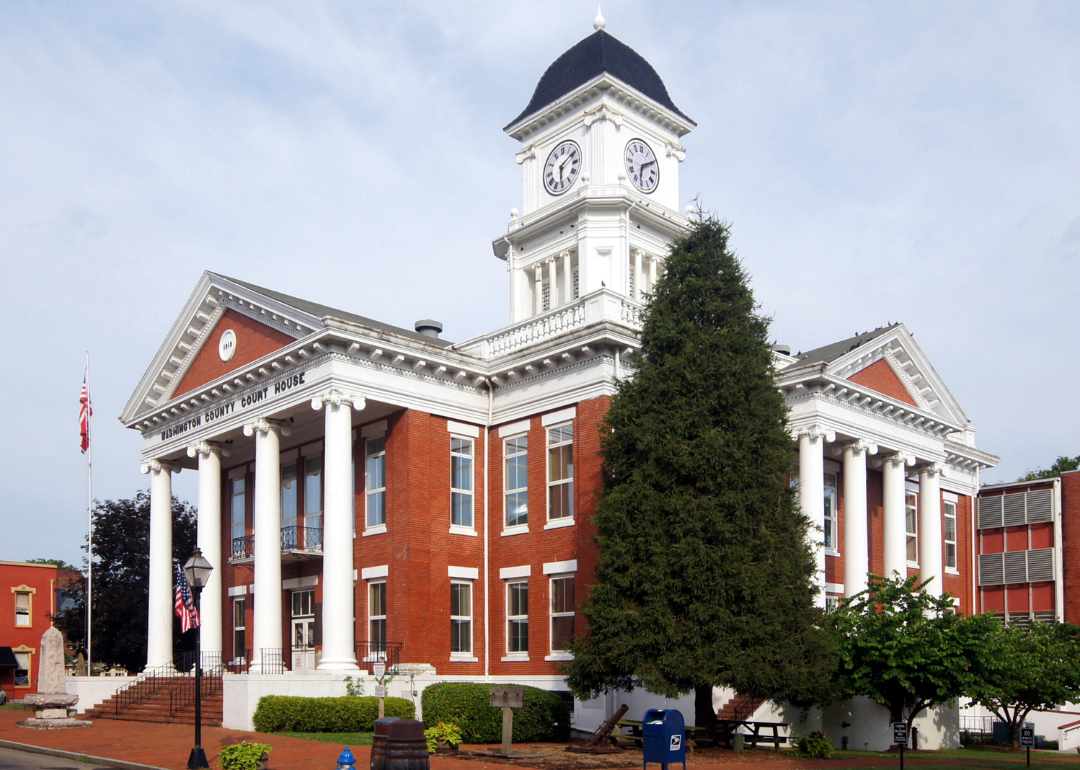 21 / 50
#30. Washington County, Colorado
- Average temperature: 48.8 F (3.4 F higher than state average)
- Average high: 63.6 F
- Average low: 33.9 F
- #2412 warmest county nationally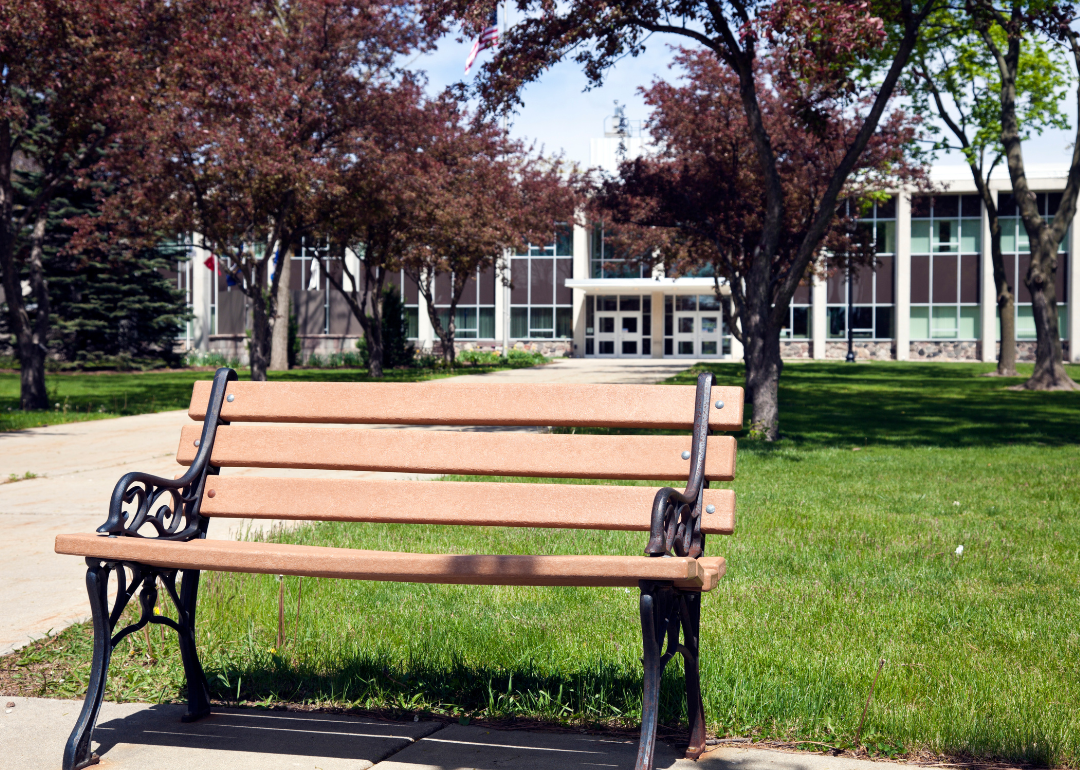 22 / 50
#29. Walworth County, Wisconsin
- Average temperature: 48.8 F (3.9 F higher than state average)
- Average high: 58.4 F
- Average low: 39.2 F
- #2404 warmest county nationally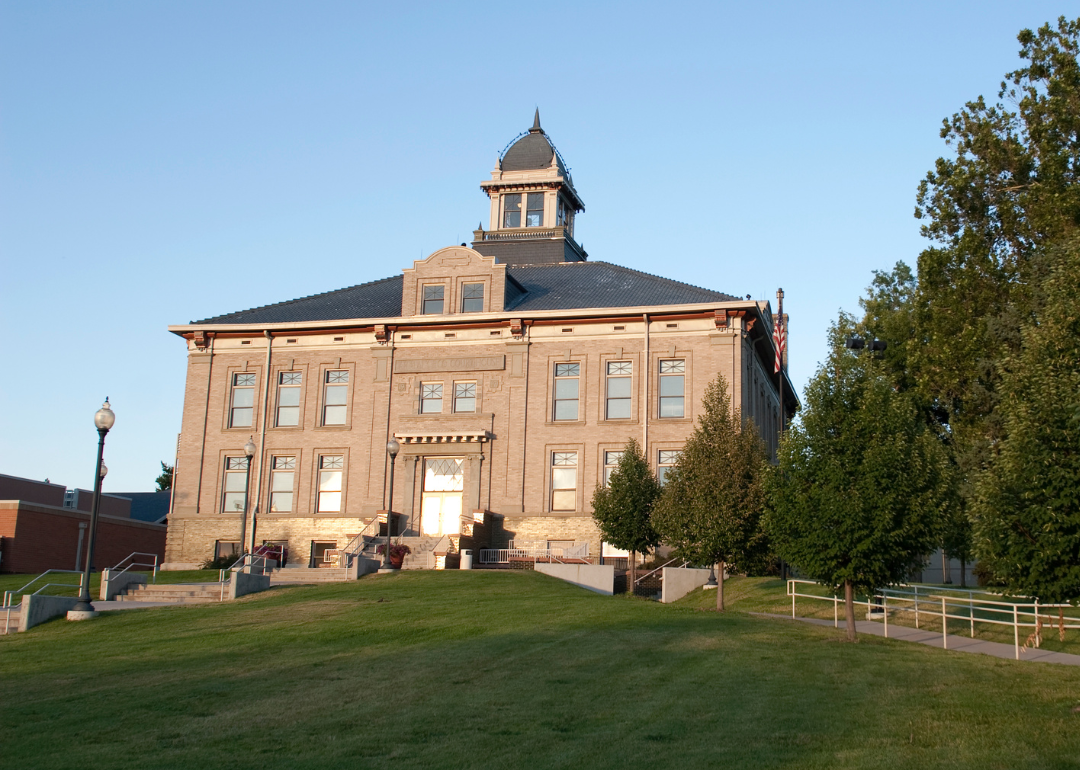 23 / 50
#28. Arapahoe County, Colorado
- Average temperature: 48.9 F (3.5 F higher than state average)
- Average high: 63.8 F
- Average low: 33.9 F
- #2398 warmest county nationally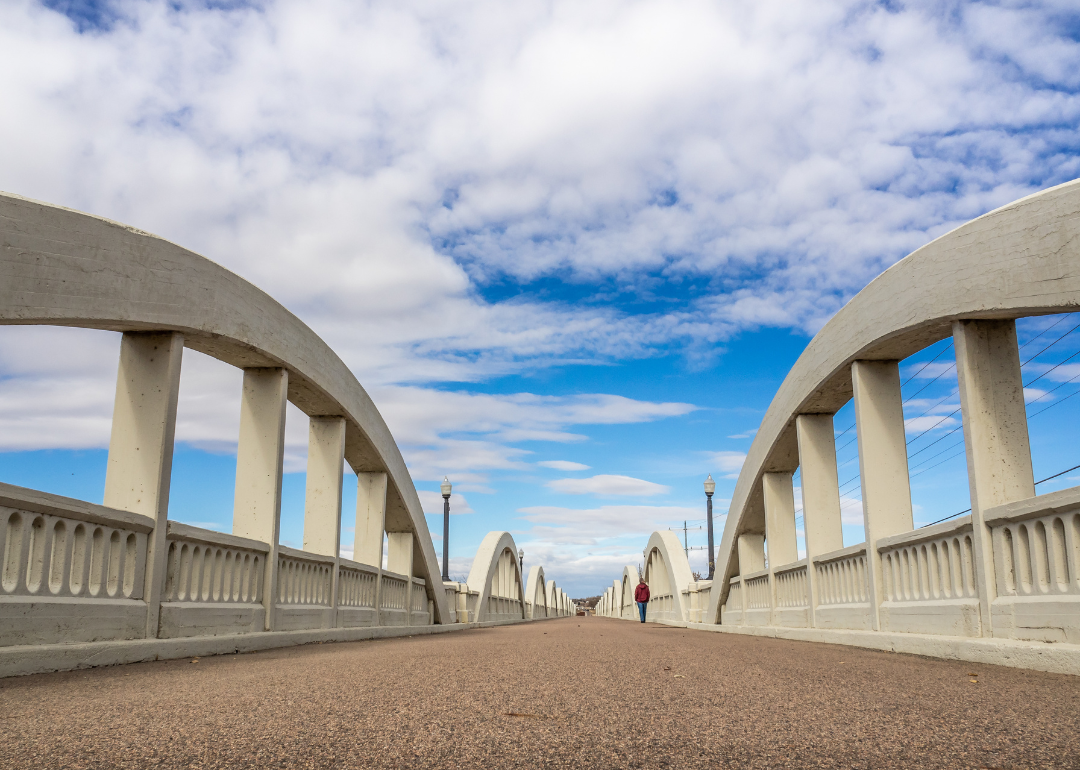 24 / 50
#27. Morgan County, Colorado
- Average temperature: 48.9 F (3.5 F higher than state average)
- Average high: 63.9 F
- Average low: 33.8 F
- #2399 warmest county nationally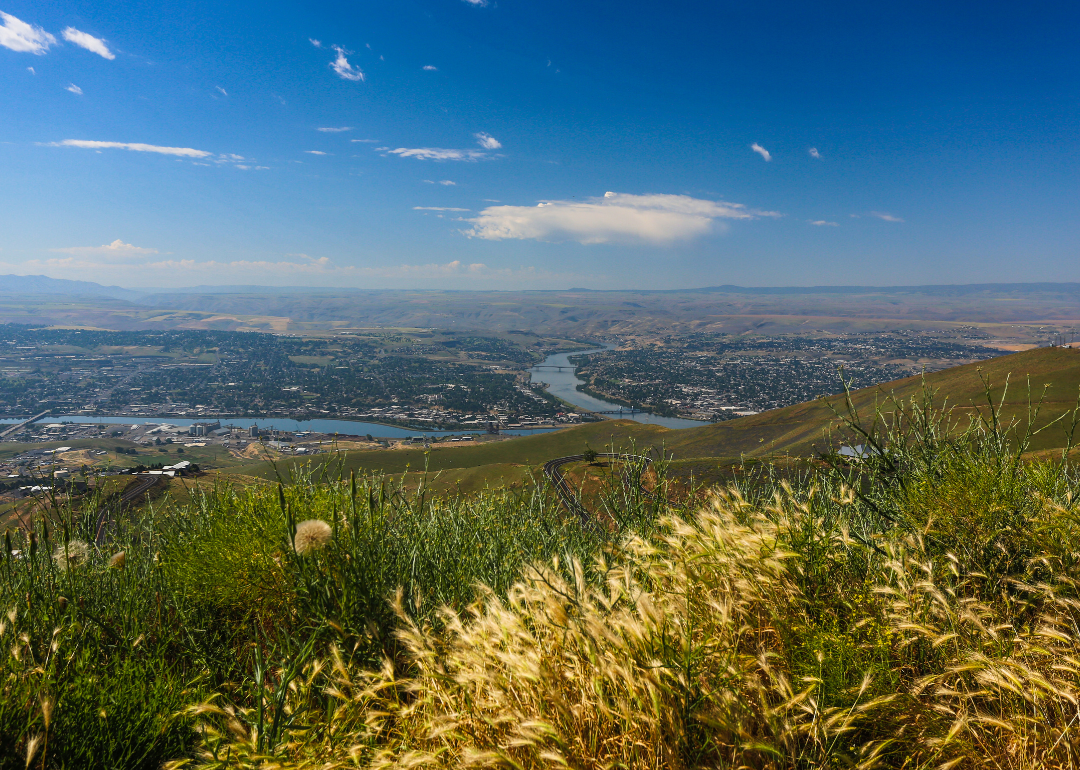 25 / 50
#26. Nez Perce County, Idaho
- Average temperature: 48.9 F (6.0 F higher than state average)
- Average high: 60.2 F
- Average low: 37.6 F
- #2397 warmest county nationally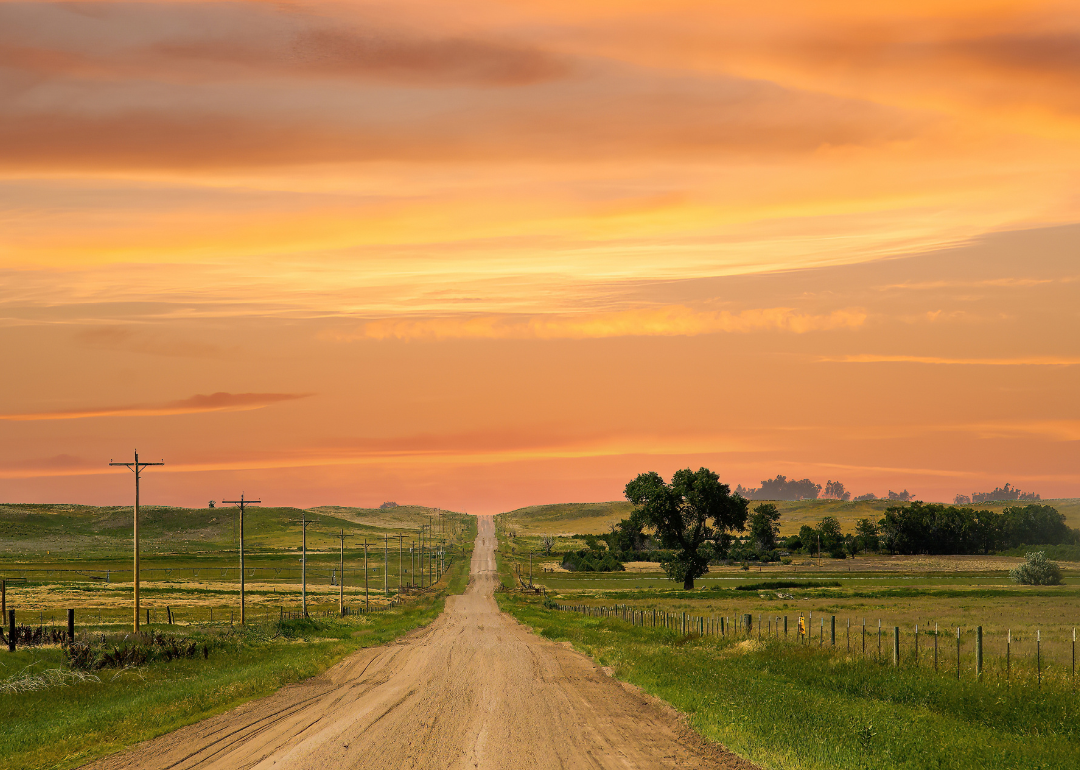 26 / 50
#25. Logan County, Colorado
- Average temperature: 49.0 F (3.6 F higher than state average)
- Average high: 63.3 F
- Average low: 34.6 F
- #2390 warmest county nationally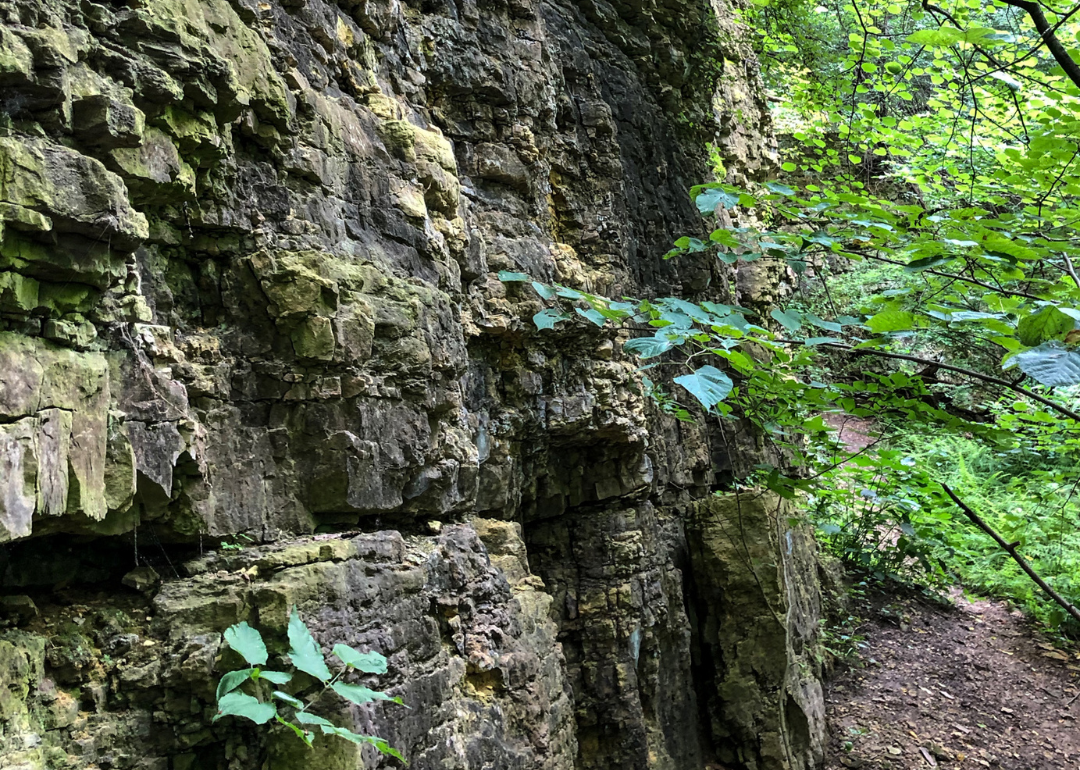 27 / 50
#24. Rock County, Wisconsin
- Average temperature: 49.1 F (4.2 F higher than state average)
- Average high: 58.8 F
- Average low: 39.4 F
- #2379 warmest county nationally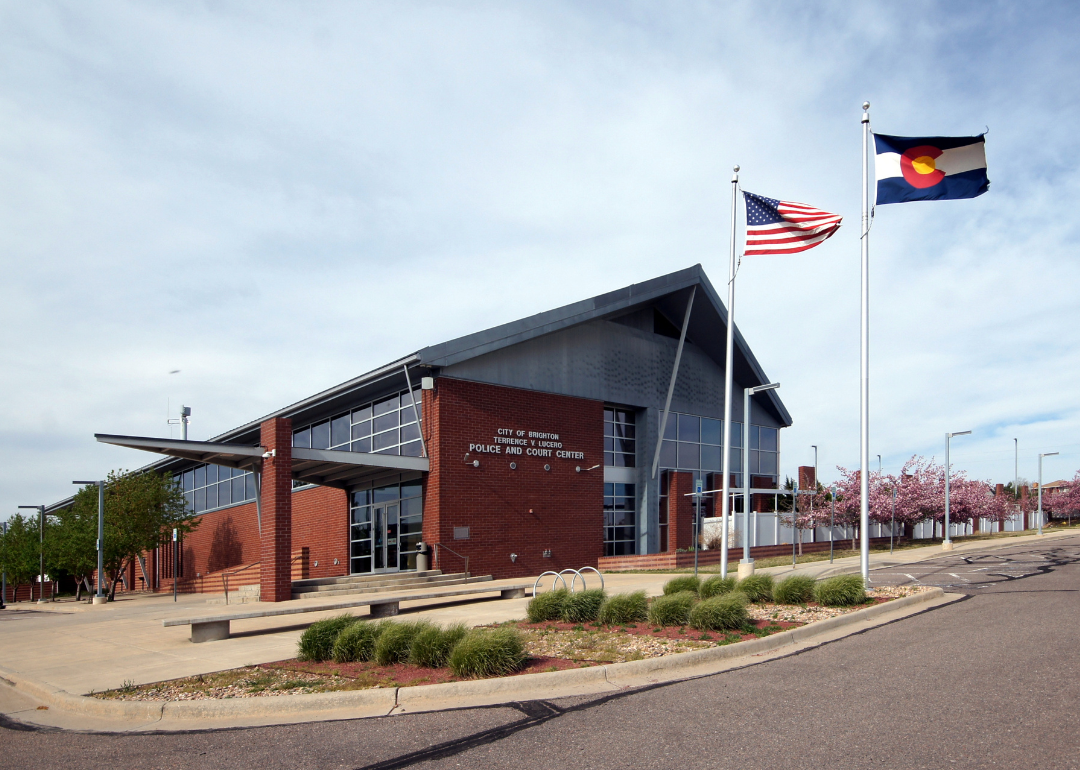 28 / 50
#23. Adams County, Colorado
- Average temperature: 49.2 F (3.9 F higher than state average)
- Average high: 64.3 F
- Average low: 34.1 F
- #2370 warmest county nationally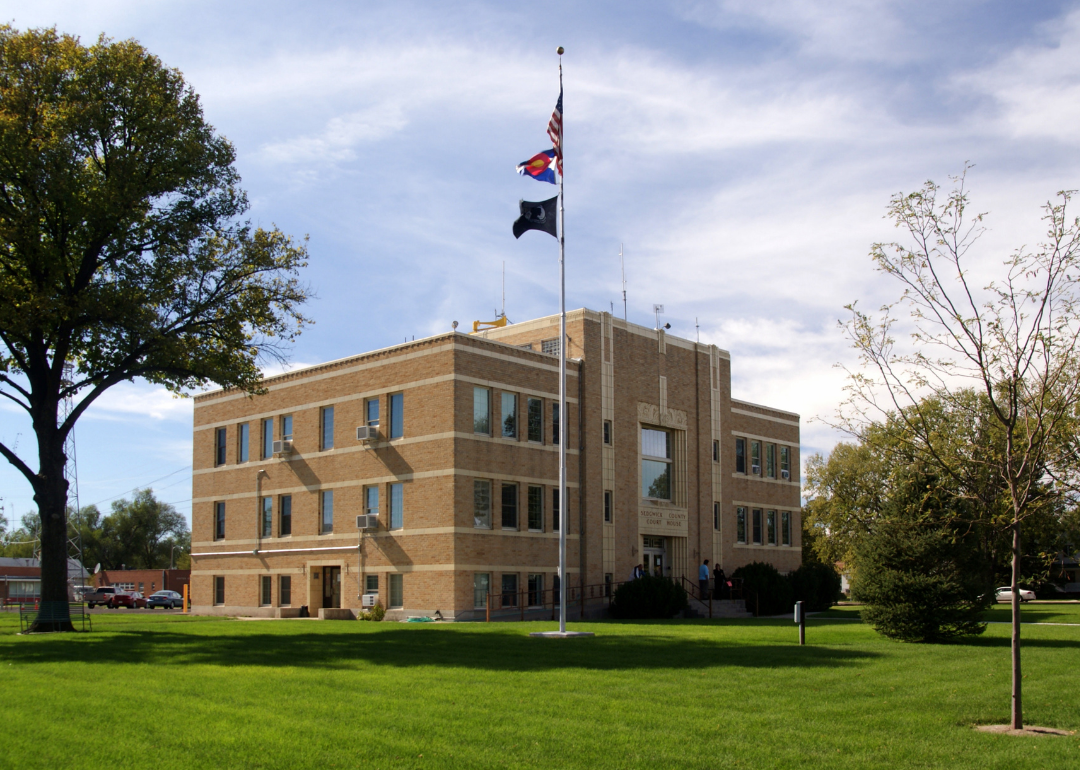 29 / 50
#22. Sedgwick County, Colorado
- Average temperature: 49.3 F (3.9 F higher than state average)
- Average high: 63.0 F
- Average low: 35.7 F
- #2358 warmest county nationally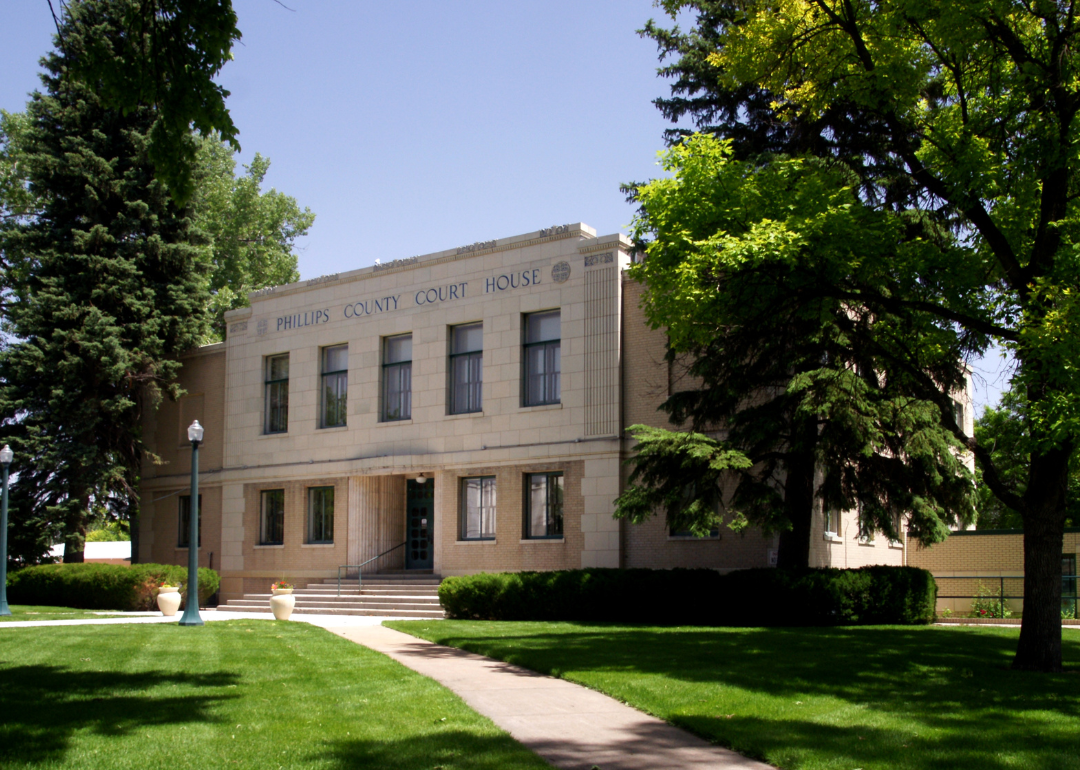 30 / 50
#21. Phillips County, Colorado
- Average temperature: 49.7 F (4.3 F higher than state average)
- Average high: 64.0 F
- Average low: 35.3 F
- #2336 warmest county nationally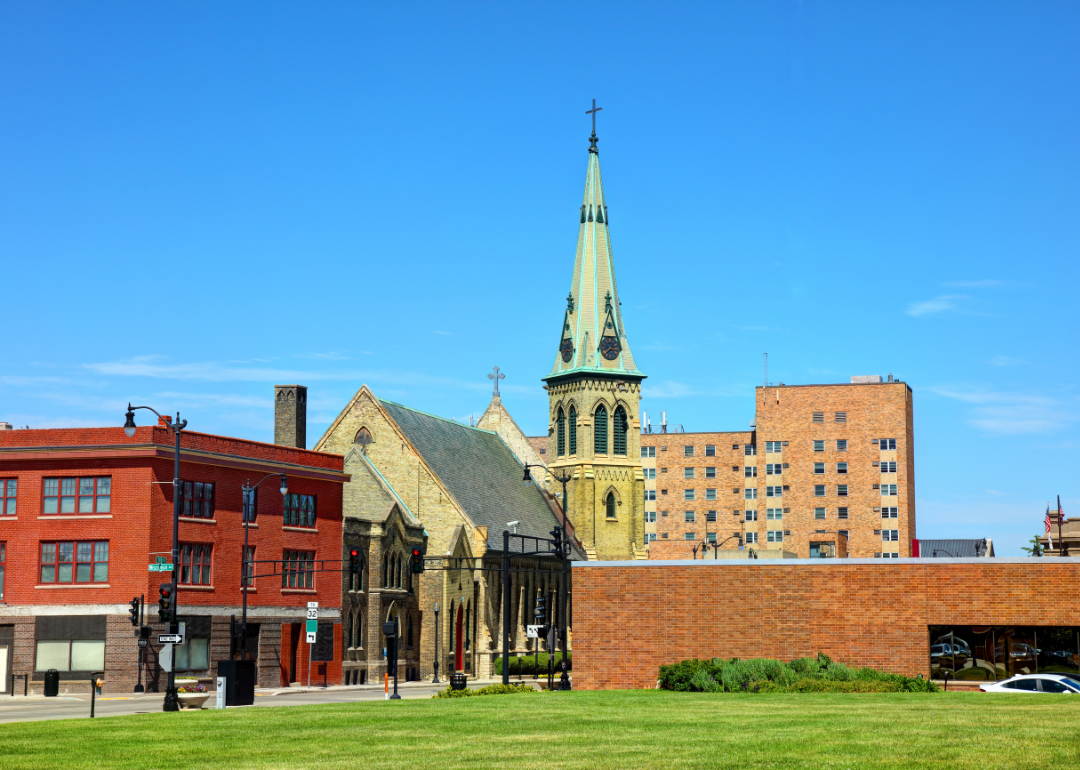 31 / 50
#20. Racine County, Wisconsin
- Average temperature: 49.7 F (4.8 F higher than state average)
- Average high: 59.0 F
- Average low: 40.3 F
- #2335 warmest county nationally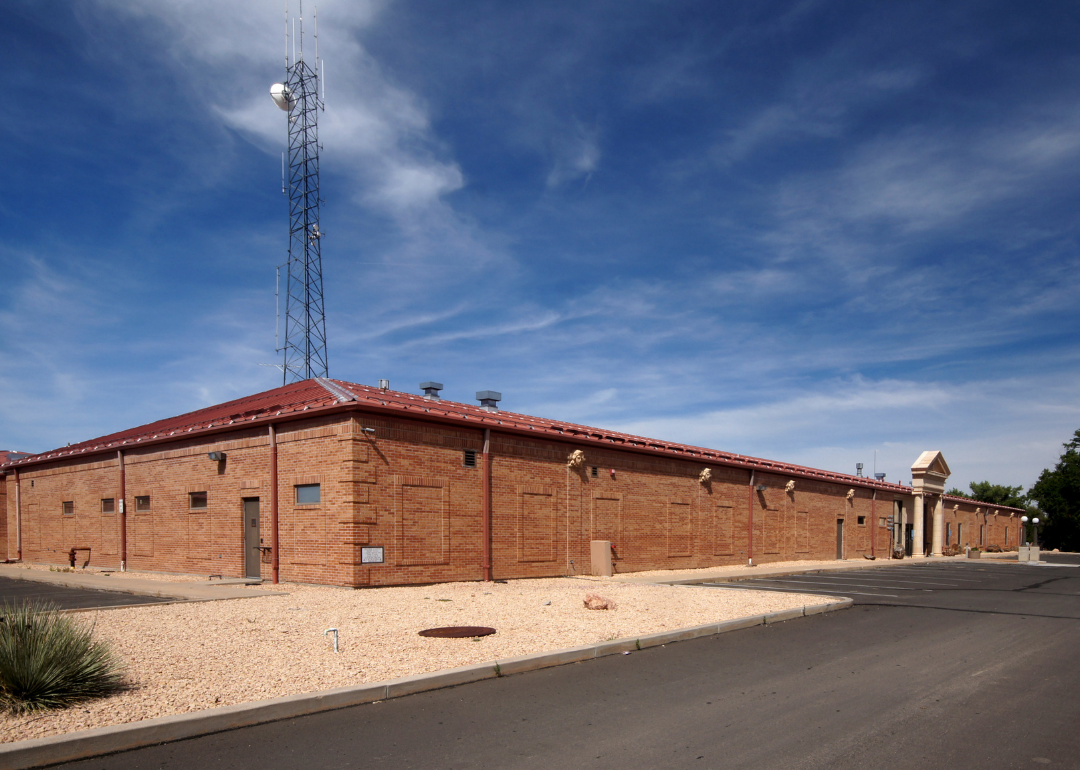 32 / 50
#19. Lincoln County, Colorado
- Average temperature: 49.7 F (4.3 F higher than state average)
- Average high: 65.5 F
- Average low: 33.9 F
- #2329 warmest county nationally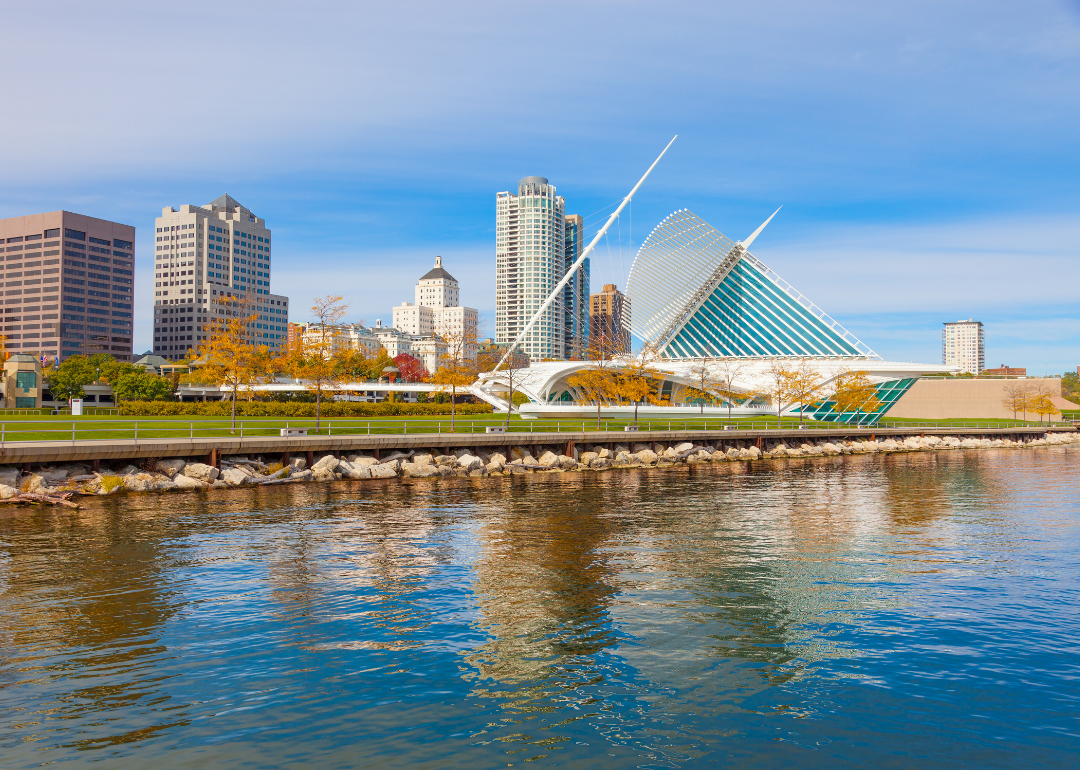 33 / 50
#18. Milwaukee County, Wisconsin
- Average temperature: 49.8 F (4.9 F higher than state average)
- Average high: 58.8 F
- Average low: 40.9 F
- #2319 warmest county nationally
34 / 50
#17. Kenosha County, Wisconsin
- Average temperature: 50.1 F (5.2 F higher than state average)
- Average high: 59.4 F
- Average low: 40.8 F
- #2285 warmest county nationally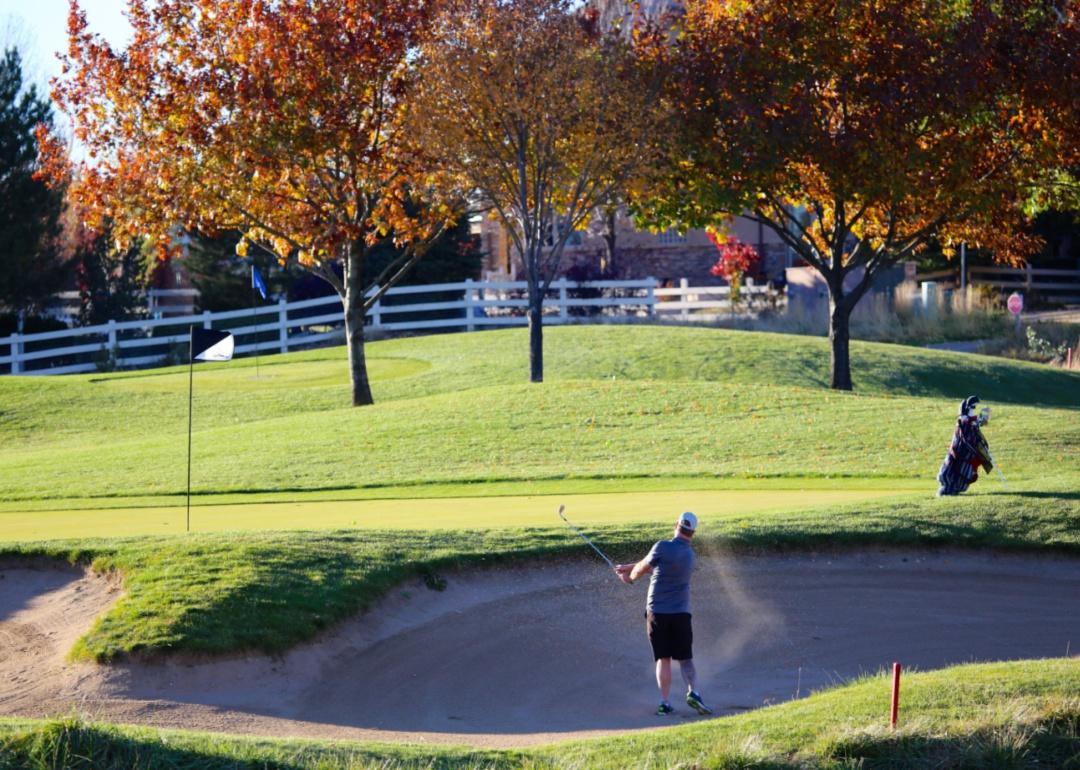 35 / 50
Steve Boice // Shutterstock
#16. Broomfield County, Colorado
- Average temperature: 50.4 F (5.0 F higher than state average)
- Average high: 64.9 F
- Average low: 35.9 F
- #2250 warmest county nationally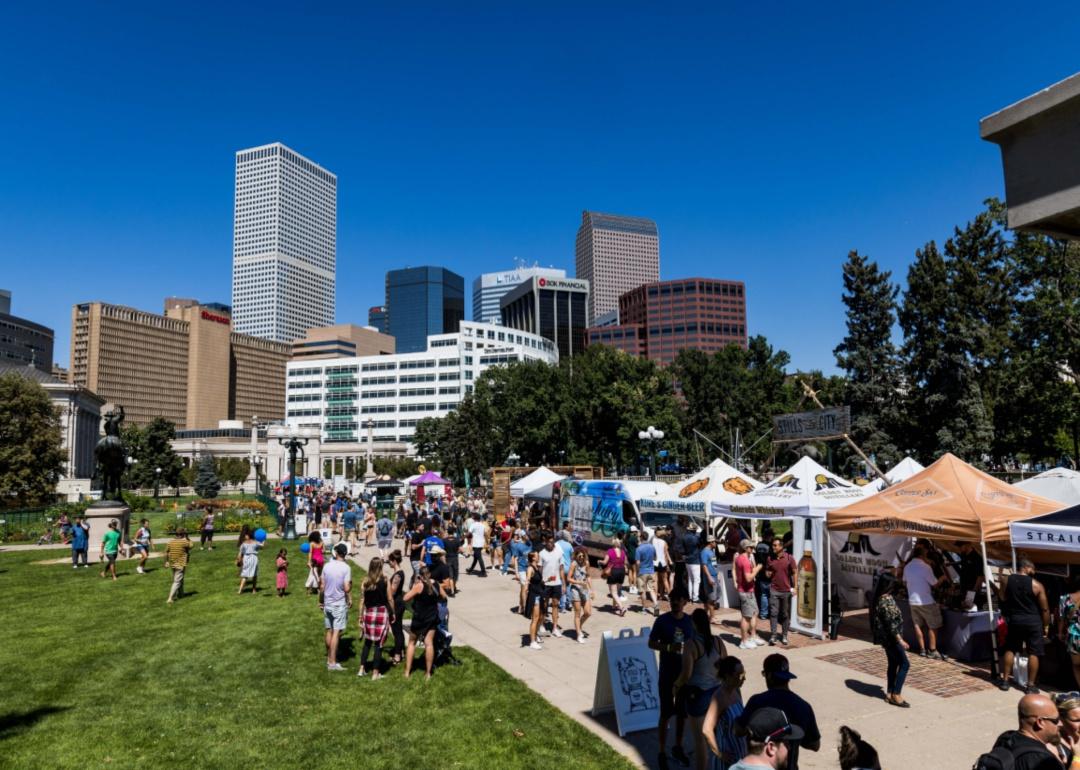 36 / 50
Michael Berlfein // Shutterstock
#15. Denver County, Colorado
- Average temperature: 50.5 F (5.2 F higher than state average)
- Average high: 64.9 F
- Average low: 36.2 F
- #2232 warmest county nationally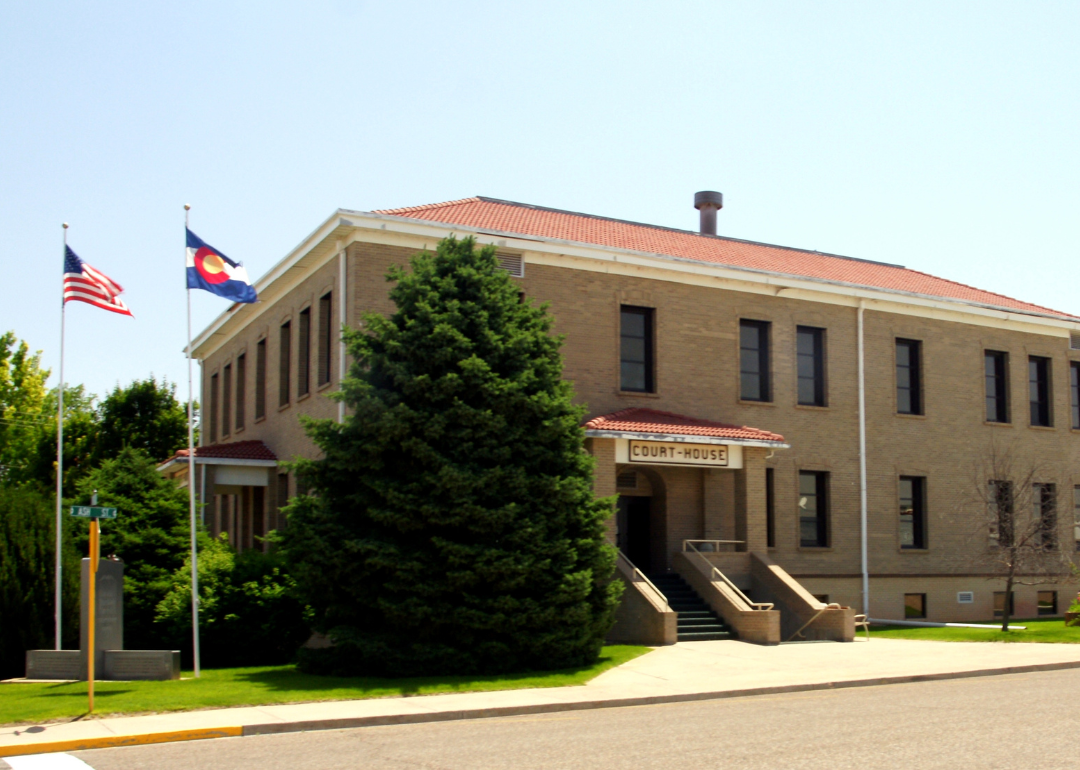 37 / 50
#14. Yuma County, Colorado
- Average temperature: 50.6 F (5.2 F higher than state average)
- Average high: 65.0 F
- Average low: 36.3 F
- #2222 warmest county nationally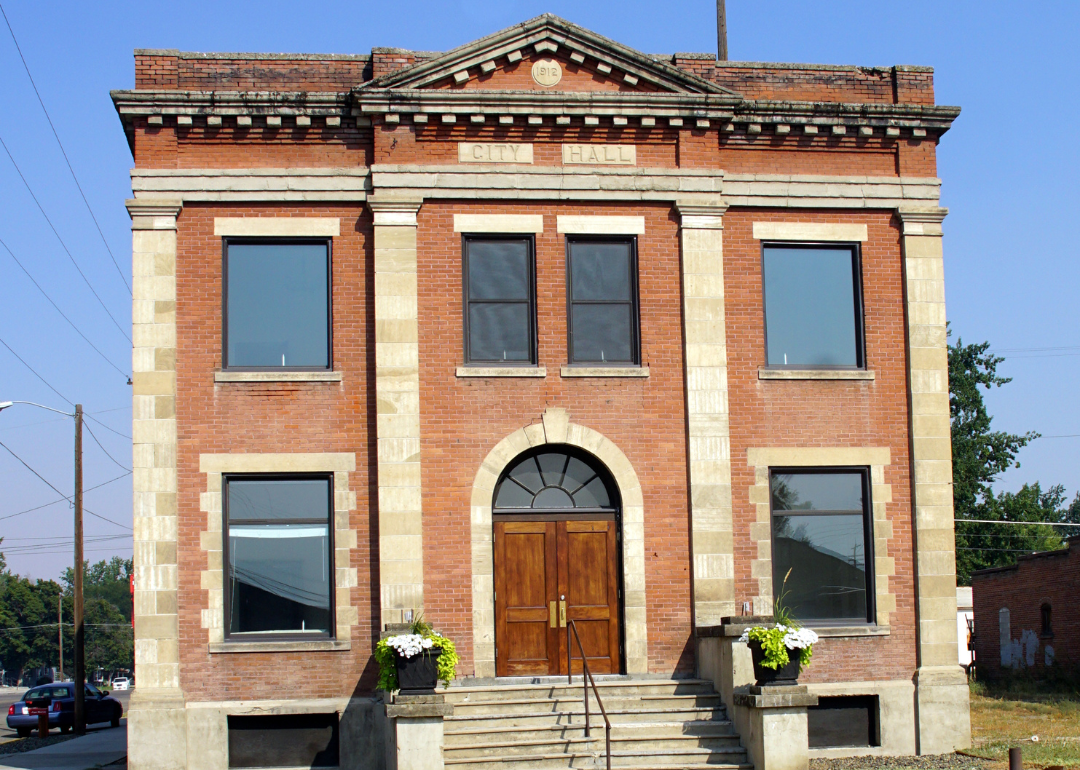 38 / 50
#13. Payette County, Idaho
- Average temperature: 51.0 F (8.1 F higher than state average)
- Average high: 63.5 F
- Average low: 38.5 F
- #2186 warmest county nationally
39 / 50
#12. Kit Carson County, Colorado
- Average temperature: 51.1 F (5.7 F higher than state average)
- Average high: 66.2 F
- Average low: 36.1 F
- #2176 warmest county nationally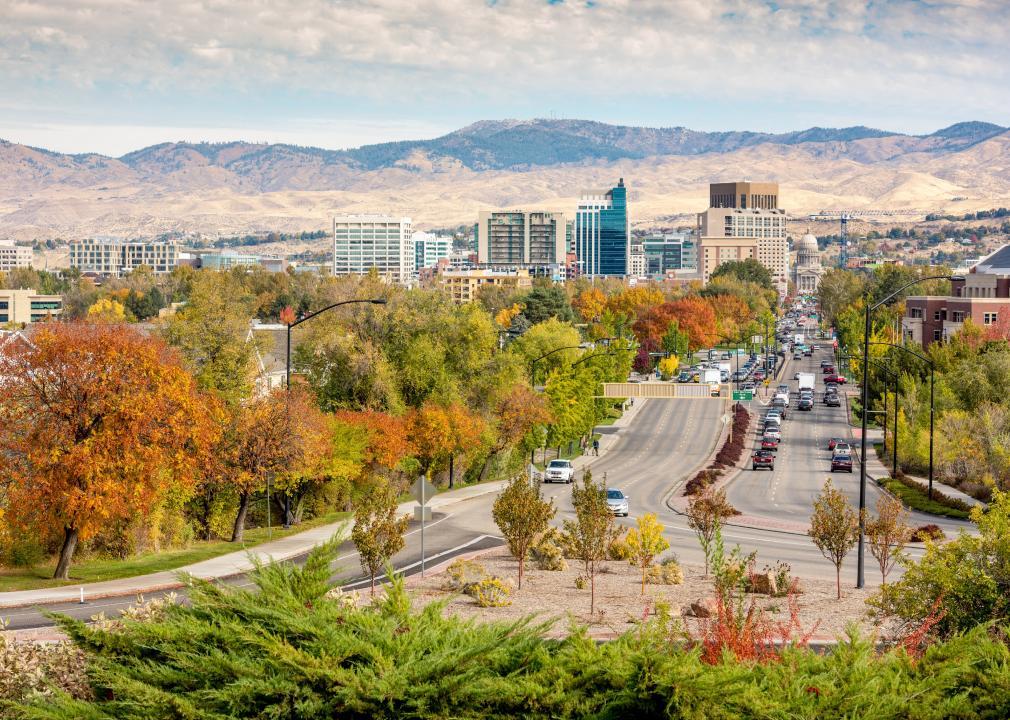 40 / 50
Charles Knowles // Shutterstock
#11. Ada County, Idaho
- Average temperature: 51.2 F (8.3 F higher than state average)
- Average high: 63.6 F
- Average low: 38.9 F
- #2171 warmest county nationally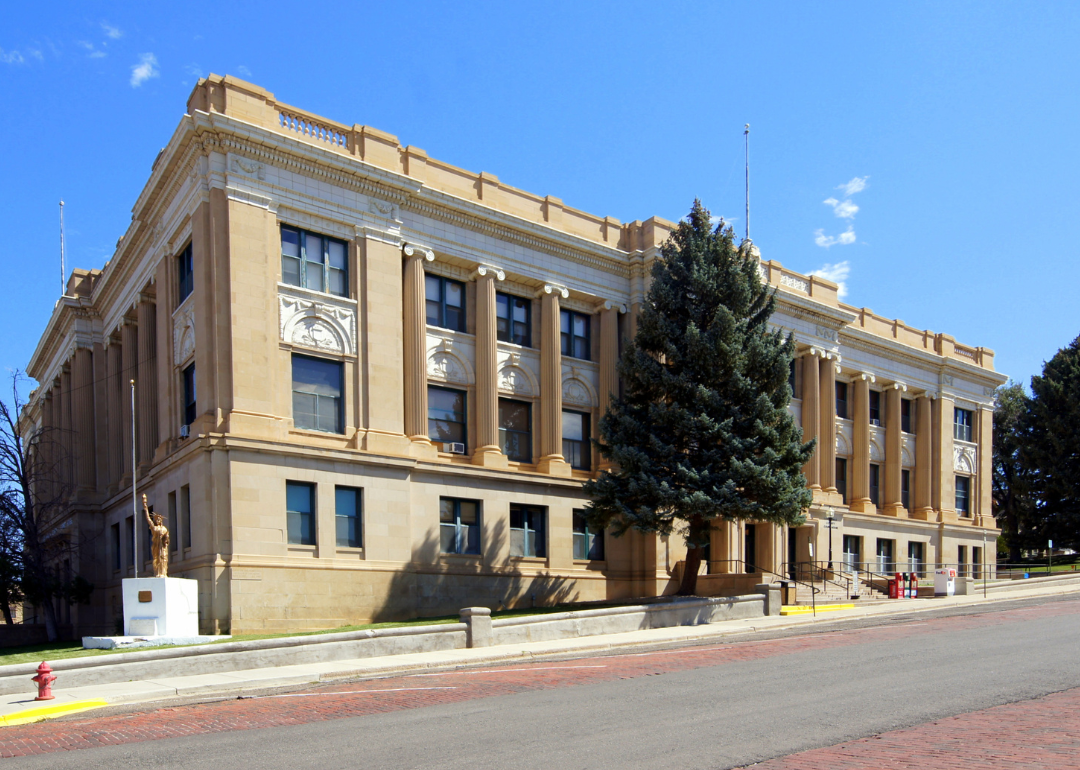 41 / 50
#10. Las Animas County, Colorado
- Average temperature: 51.2 F (5.9 F higher than state average)
- Average high: 66.2 F
- Average low: 36.3 F
- #2168 warmest county nationally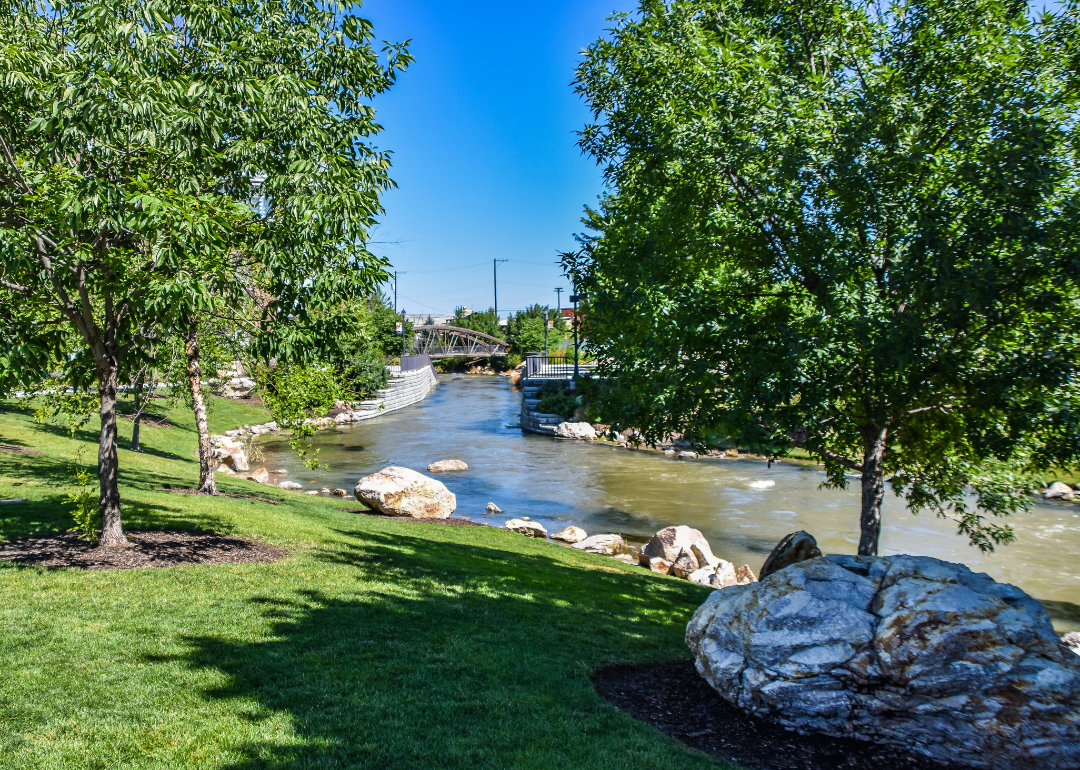 42 / 50
#9. Canyon County, Idaho
- Average temperature: 51.4 F (8.5 F higher than state average)
- Average high: 64.6 F
- Average low: 38.3 F
- #2144 warmest county nationally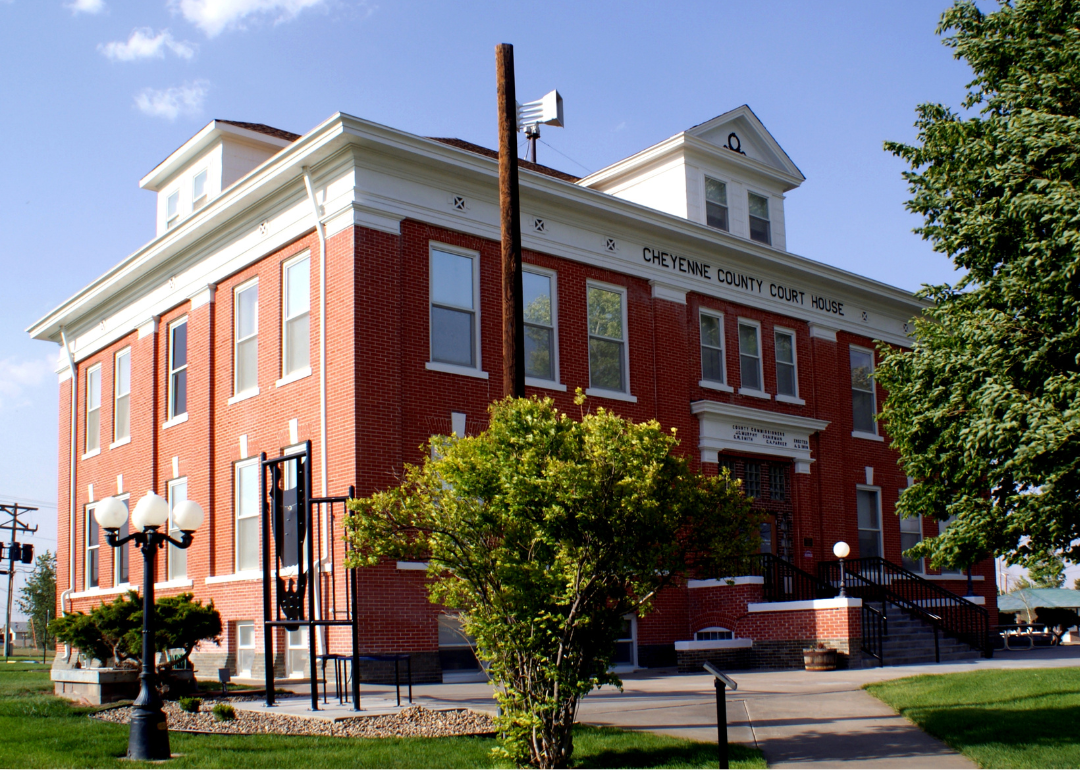 43 / 50
#8. Cheyenne County, Colorado
- Average temperature: 51.5 F (6.1 F higher than state average)
- Average high: 66.7 F
- Average low: 36.3 F
- #2135 warmest county nationally
44 / 50
#7. Crowley County, Colorado
- Average temperature: 51.7 F (6.4 F higher than state average)
- Average high: 68.3 F
- Average low: 35.2 F
- #2098 warmest county nationally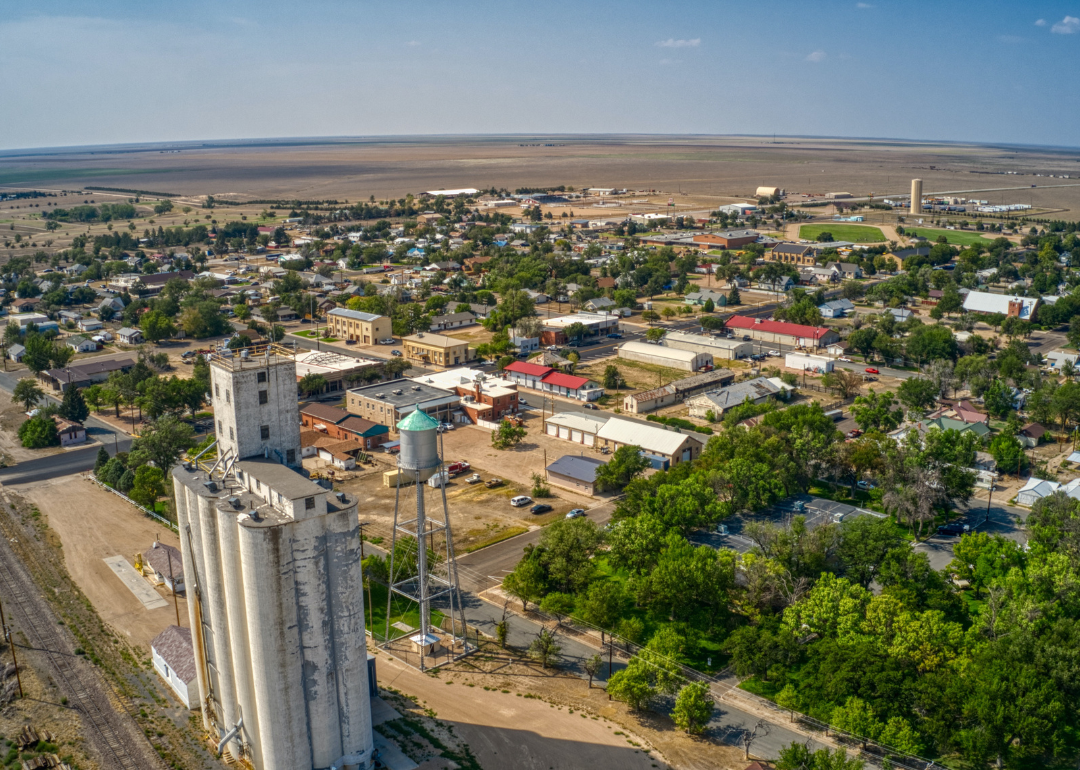 45 / 50
Jacob Boomsma // Shutterstock
#6. Kiowa County, Colorado
- Average temperature: 52.2 F (6.8 F higher than state average)
- Average high: 67.8 F
- Average low: 36.6 F
- #2034 warmest county nationally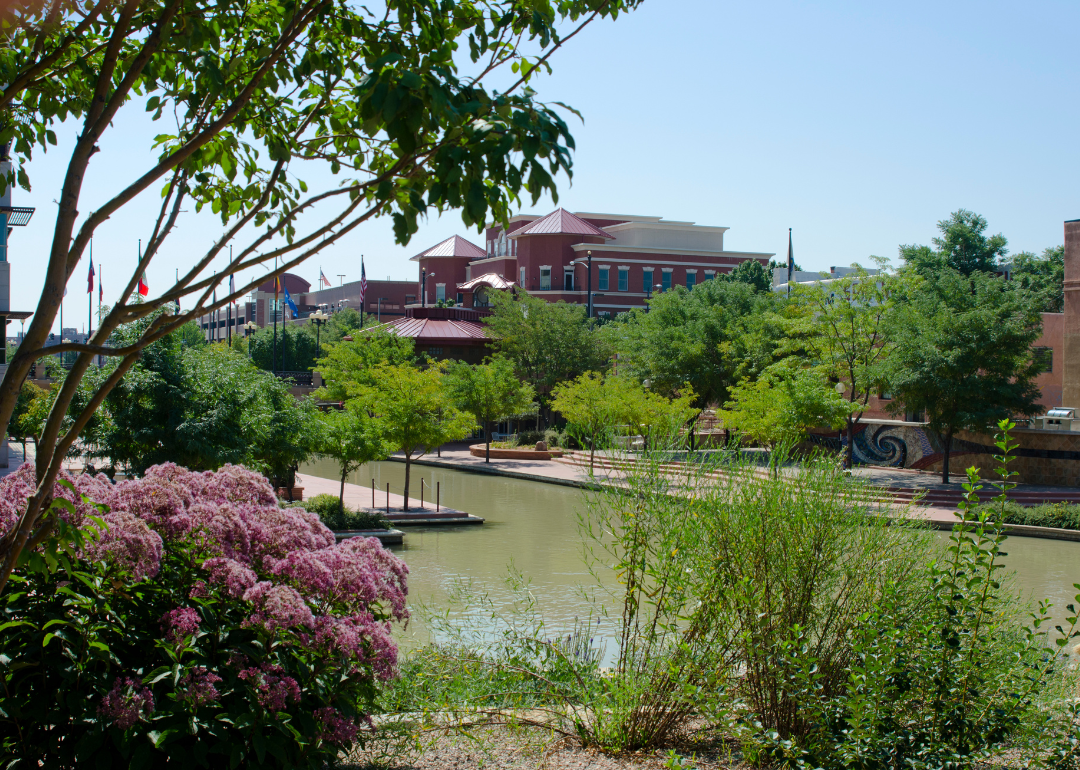 46 / 50
#5. Pueblo County, Colorado
- Average temperature: 52.2 F (6.8 F higher than state average)
- Average high: 67.5 F
- Average low: 36.9 F
- #2032 warmest county nationally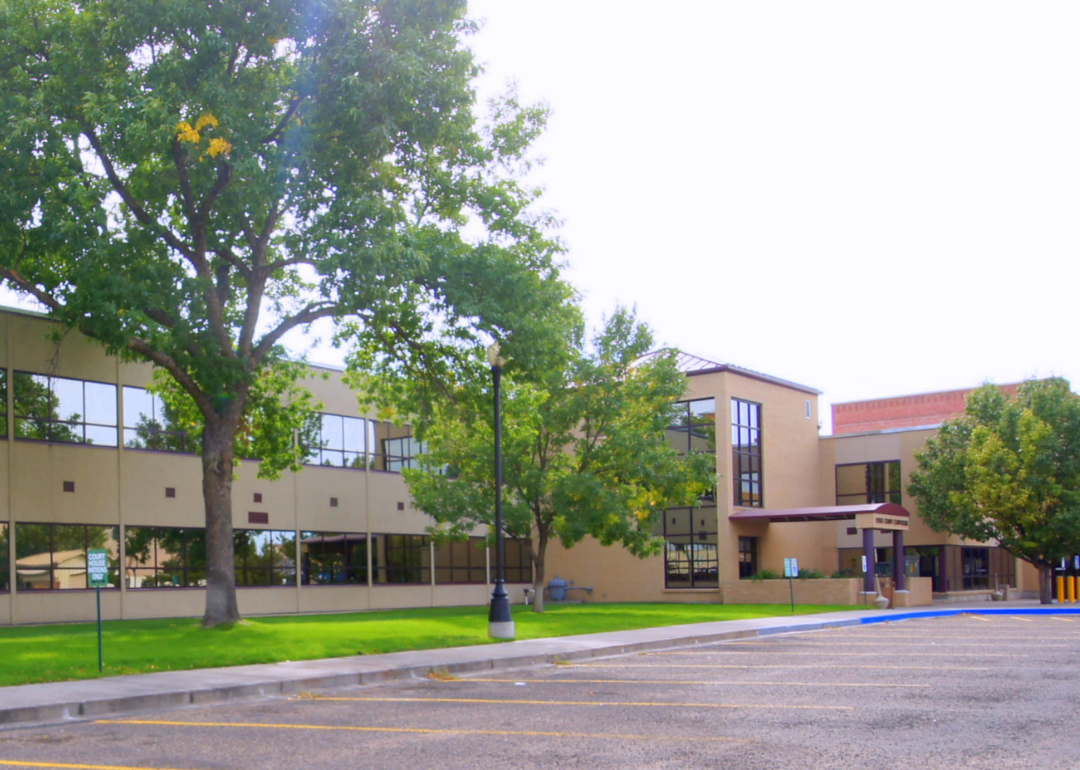 47 / 50
#4. Otero County, Colorado
- Average temperature: 52.8 F (7.5 F higher than state average)
- Average high: 69.0 F
- Average low: 36.7 F
- #1953 warmest county nationally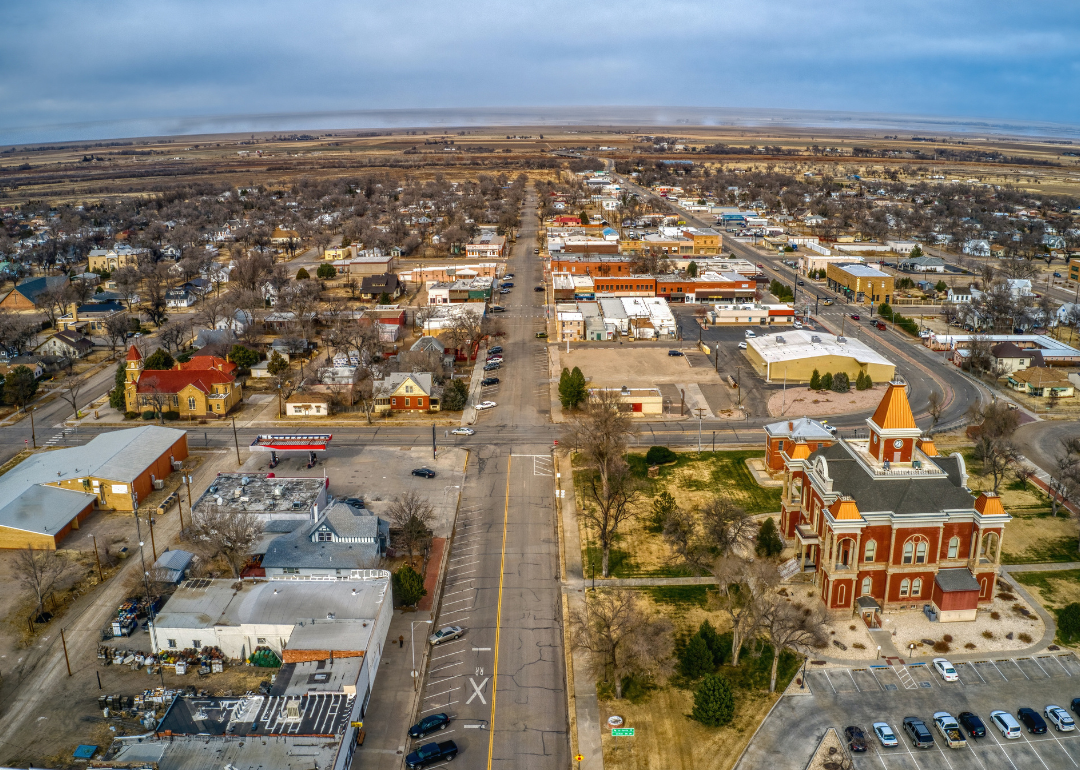 48 / 50
#3. Bent County, Colorado
- Average temperature: 53.2 F (7.8 F higher than state average)
- Average high: 69.2 F
- Average low: 37.1 F
- #1912 warmest county nationally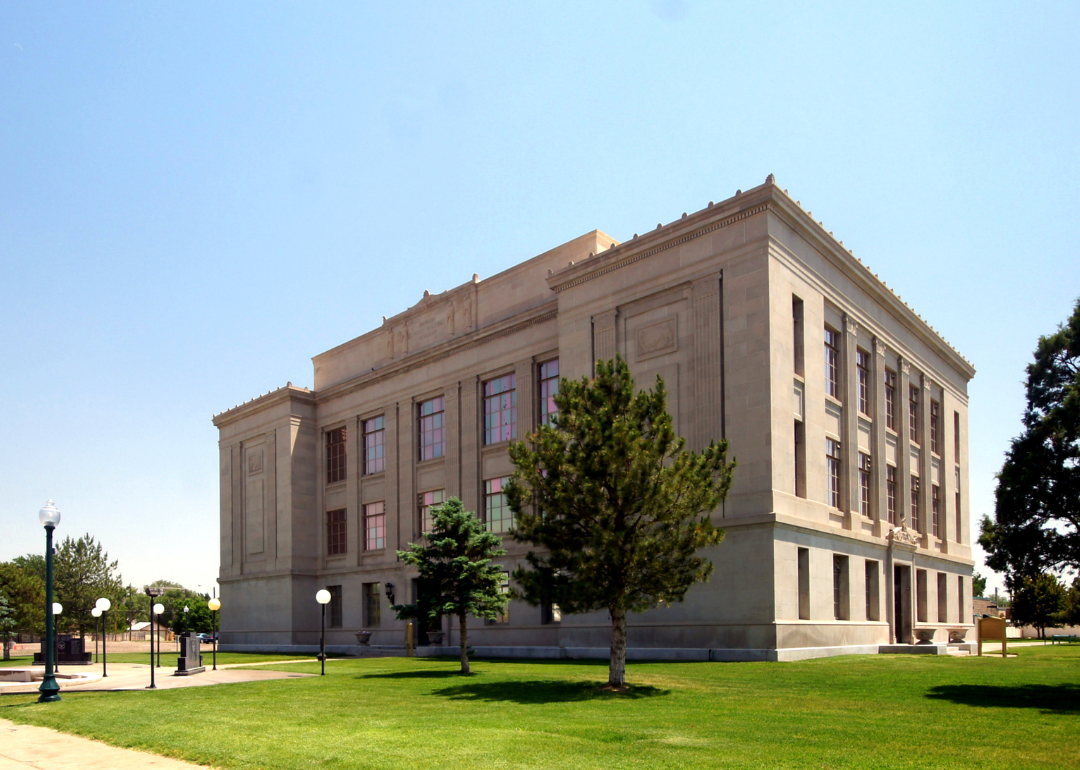 49 / 50
#2. Prowers County, Colorado
- Average temperature: 53.7 F (8.3 F higher than state average)
- Average high: 69.4 F
- Average low: 37.9 F
- #1837 warmest county nationally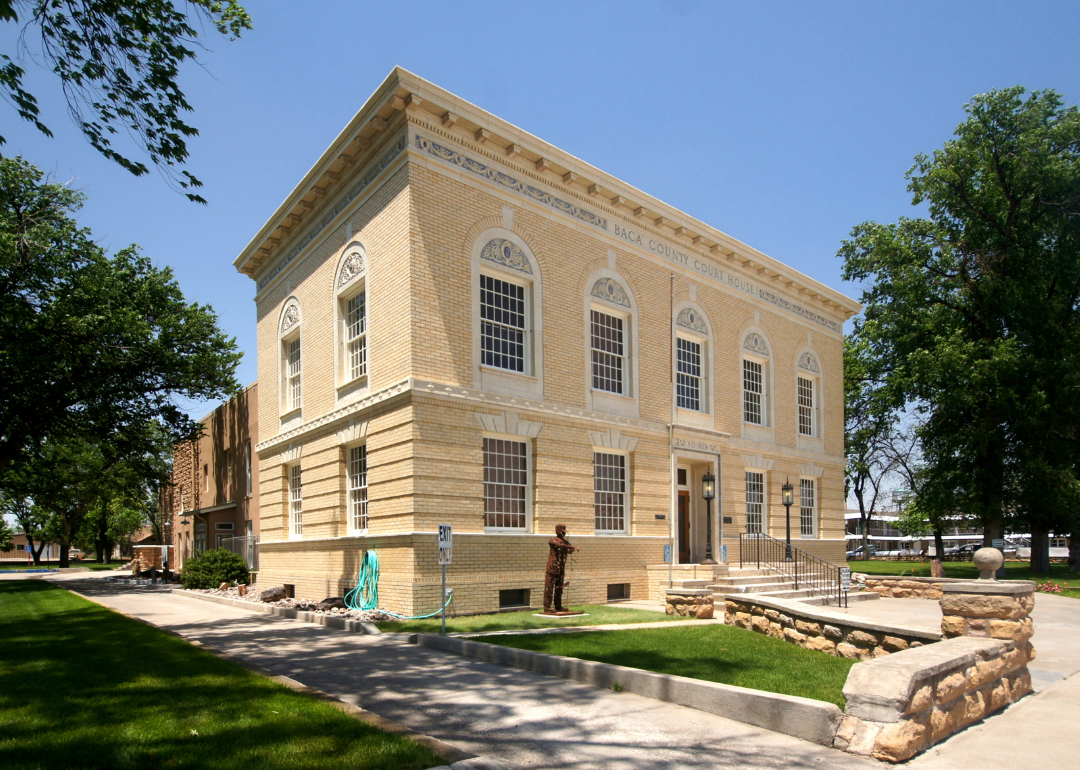 50 / 50
#1. Baca County, Colorado
- Average temperature: 54.1 F (8.7 F higher than state average)
- Average high: 70.1 F
- Average low: 38.1 F
- #1787 warmest county nationally