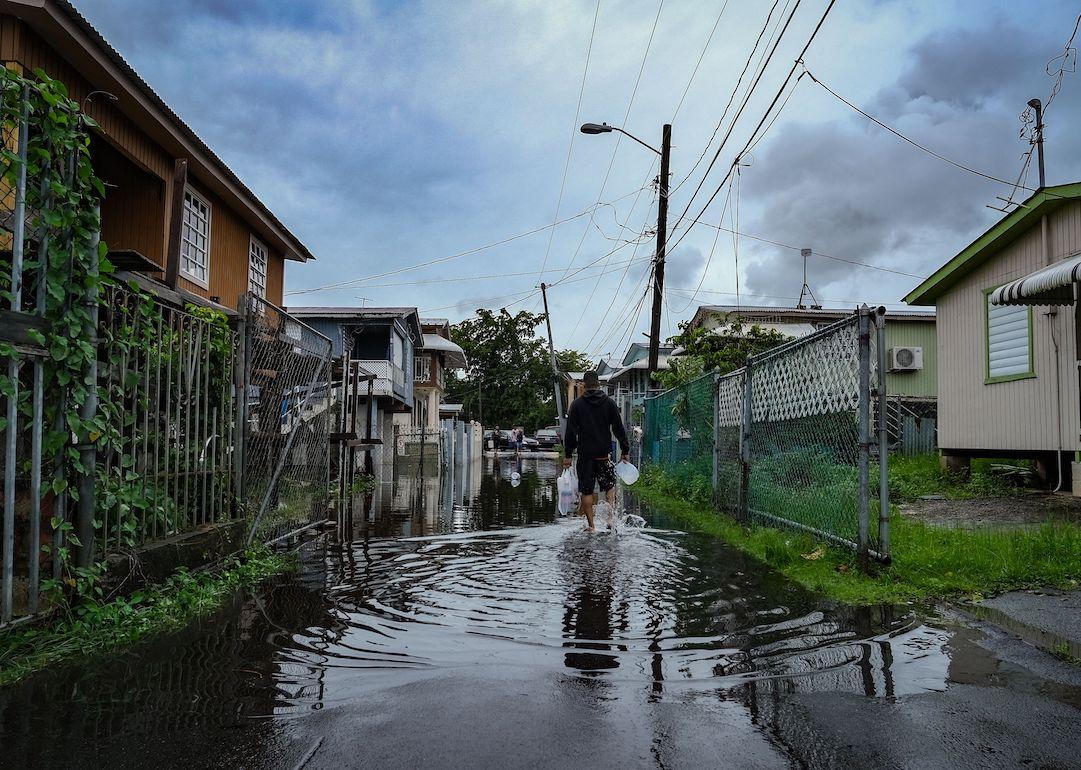 What hurricane season was like the year you were born
What hurricane season was like the year you were born
The fast winds, rapid rainfall, and huge storm surges of hurricanes make this natural disaster responsible for many deaths and millions of dollars worth of damage each year. Capable of triggering flash floods, mudslides, and tornadoes, even weak hurricanes can cause extensive destruction to property, infrastructure, and crops. Other hurricanes remain at sea and never make landfall, limiting the destruction they cause. Advancements in technology, particularly satellite imaging, have greatly improved warnings and advisories that prompted live-saving evacuations. But not all lives can be spared.
Also known as tropical cyclones, hurricanes are large, wet storms with high winds that form over warm water. Hurricane season in the Atlantic Basin—the Atlantic Ocean, Gulf of Mexico, and the Caribbean Sea—runs from June 1 to Nov. 30 each year, though some hurricanes do form outside of this season. Many tropical storms are produced on an average year, though not all reach the strength of hurricanes.
Hurricanes are rated using the Saffir-Simpson Hurricane Wind Scale. Category 1 hurricanes have the lowest wind speeds at 74-95 miles per hour, and Category 5 hurricanes have the strongest winds at 157 miles per hour or higher. Storms that are Category 3 and above are considered major hurricanes.
Hurricanes and other weather disasters have become more reliably destructive in recent years. There were 21 named storms and seven hurricanes during the 2021 Atlantic hurricane season, with four of those seven hurricanes considered major. 2021 marked "the sixth consecutive above-normal Atlantic hurricane season," according to the National Oceanic and Atmospheric Administration. NOAA predicted another above-average season for 2022, a forecast already coming true.
Some hurricane seasons are worse than others. In 1920, the strongest hurricane was a Category 2 storm that killed one person in Louisiana. Others are devastating and destroy entire cities. Hurricane Katrina, an infamous storm that struck the U.S. in 2005, delivered lasting damage to New Orleans and cost the country over $100 billion.
Stacker obtained hurricane data, updated in 2021, from the NOAA's Atlantic Oceanic and Meteorological Laboratory. A list of notable events or facts from each year was compiled from news, scientific, and government reports. Read on to learn about the noteworthy tropical storms and hurricanes from the year you were born.
You may also like: How to prepare for 15 types of emergencies