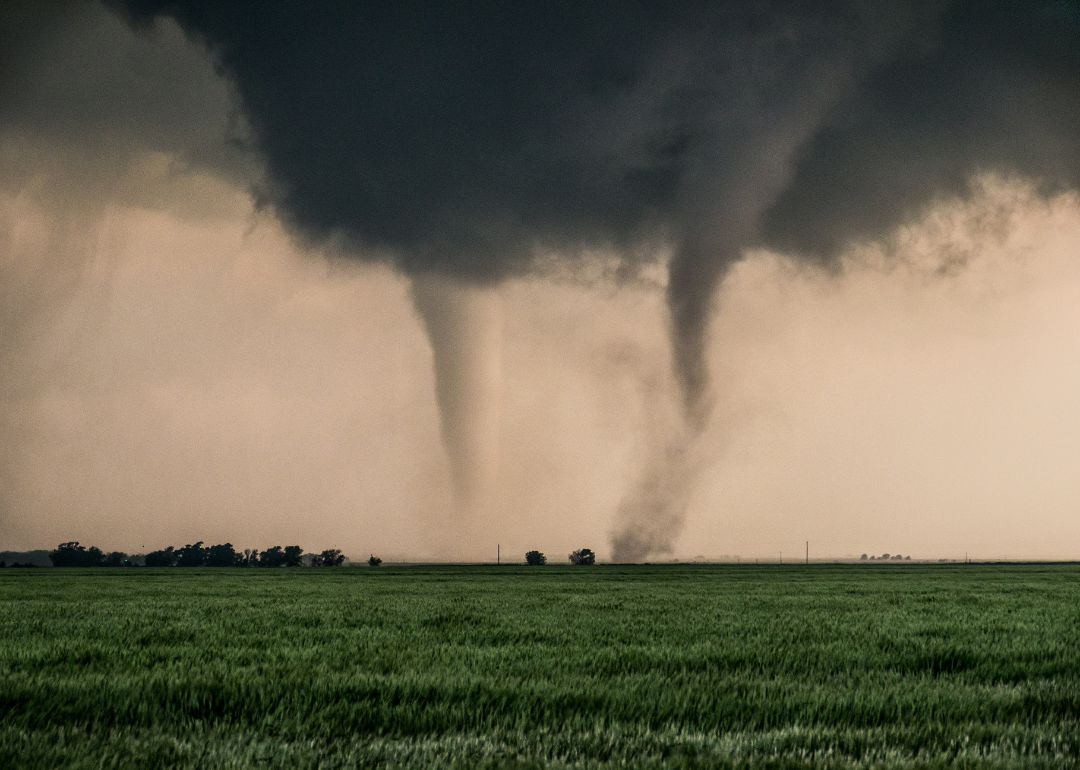 Why does lightning strike? And answers to 50 other weather questions
Eugene R Thieszen // Shutterstock
Why does lightning strike? And answers to 50 other weather questions
Our modern ability to forecast the weather came about during the Cold War. Rockets and satellites sent back pictures of the planet from space, revealing that the Earth had what Hannah Fry described in a 2019 New Yorker article as "bands and whirls and vortices that stretched thousands of miles."
While meteorologists can provide a basic weather snapshot—whether to carry an umbrella or ditch the raincoat for short sleeves—extreme weather events like heatwaves, droughts, tornadoes, and hurricanes are harder to forecast. "Our long-range predictions rely on an assumption that the future will be similar to the past," wrote Fry. "Lose that, and we lose the tools that have allowed us to prepare for such eventualities." Climate change is showing us in real time these hard-to-predict occurrences.
Stacker consulted Weather.com, NASA, the National Oceanic and Atmospheric Administration (NOAA), and a variety news sites to answer 51 common weather questions. Click through to find out what a haboob is or why lightning strikes.
You may also like: 87 top-rated charities to support military members and their families