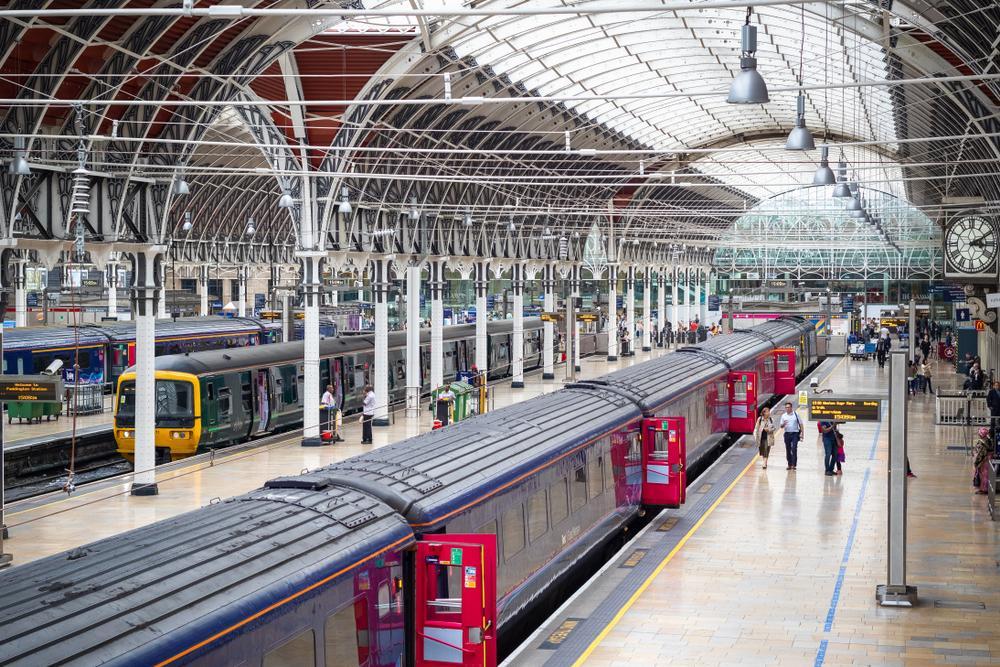 25 massive metro systems that run the world
25 massive metro systems that run the world
The sprawling metro systems of the world enable residents and travelers alike to reach the furthest corners of a city. From Chicago's famed elevated "L" to Hong Kong's ultra-modern Massive Transit Railway, these transportation networks blend convenience and comprehensiveness with the permanence and cost of truly ambitious urban projects.  
To help guide your next global adventure, we've identified the 25 largest metro systems in the world by overall route length, using data published in news releases, government reports, and the metro-operating companies themselves. Our analysis focuses on heavy rail systems—dedicated, mass-transit rail systems designed to move residents through a city with speed—as opposed to light rails and commuter trains that typically serve the outer limits of a metro area. 
Together, these transportation networks account for over four billion miles of possible travel. For each metro system on our list, you'll find an image that encapsulates the sprawling city serviced, as well as a handy route map for your travels.
#25. Berlin U-Bahn - Germany
Year opened: 1902
System length: 94.3 route miles
#25. Berlin U-Bahn - Germany
Year opened: 1902
System length: 94.3 route miles
#24. Tianjin Metro - China
Year opened: 1984
System length: 100.0 route miles
#24. Tianjin Metro - China
Year opened: 1984
System length: 100.0 route miles
#23. Chicago "L" - United States
Year opened: 1897
System length: 102.8 route miles
#23. Chicago "L" - United States
Year opened: 1897
System length: 102.8 route miles
#22. San Francisco BART - United States
Year opened: 1972
System length: 112.0 route miles
#22. San Francisco BART - United States
Year opened: 1972
System length: 112.0 route miles
#21. Hong Kong MTR - China
Year opened: 1999
System length: 123.0 route miles
#21. Hong Kong MTR - China
Year opened: 1999
System length: 123.0 route miles
#20. Washington Metro - United States
Year opened: 1979
System length: 116.4 route miles
#20. Washington Metro - United States
Year opened: 1979
System length: 116.4 route miles
#19. Chengdu Metro - China
Year opened: 1976
System length: 118.0 route miles
#19. Chengdu Metro - China
Year opened: 1976
System length: 118.0 route miles
#18. Tokyo Metro - Japan
Year opened: 2010
System length: 121.0 route miles
#18. Tokyo Metro - Japan
Year opened: 1927
System length: 121.2 route miles
#17. Tehran Metro - Iran
Year opened: 1927
System length: 121.2 route miles
#17. Tehran Metro - Iran
Year opened: 2010
System length: 121.0 route miles
#16. Singapore Mass Rapid Transit - Singapore
Year opened: 1987
System length: 124.0 route miles
#16. Singapore Mass Rapid Transit - Singapore
Year opened: 1987
System length: 124.0 route miles
#15. Paris Métro - France
Year opened: 1900
System length: 133.0 route miles
#15. Paris Métro - France
Year opened: 1900
System length: 133.0 route miles
#14. Mexico City Metro - Mexico
Year opened: 1969
System length: 140.7 route miles
#14. Mexico City Metro - Mexico
Year opened: 1969
System length: 140.7 route miles
#13. Wuhan Metro - China
Year opened: 2004
System length: 147.0 route miles
#13. Wuhan Metro - China
Year opened: 2004
System length: 147.0 route miles
#12. Delhi Metro - India
Year opened: 2002
System length: 156.6 route miles
#12. Delhi Metro - India
Year opened: 2002
System length: 156.6 route miles
#11. Chongqing Rail Transit - China
Year opened: 2005
System length: 164.0 route miles
#11. Chongqing Rail Transit - China
Year opened: 2005
System length: 164.0 route miles
#10. Shenzhen Metro - China
Year opened: 2004
System length: 176.5 route miles
#10. Shenzhen Metro - China
Year opened: 2004
System length: 176.5 route miles
#9. Madrid Metro - Spain
Year opened: 1919
System length: 182.7 route miles
#9. Madrid Metro - Spain
Year opened: 1919
System length: 182.7 route miles
#8. Seoul Metropolitan Subway - South Korea
Year opened: 1974
System length: 189.2 route miles
#8. Seoul Metropolitan Subway - South Korea
Year opened: 1974
System length: 189.2 route miles
#7. Nanjing Metro - China
Year opened: 2005
System length: 216.0 route miles
#7. Nanjing Metro - China
Year opened: 2005
System length: 216.0 route miles
#6. Moscow Metro - Russia
Year opened: 1935
System length: 223.4 route miles
#6. Moscow Metro - Russia
Year opened: 1935
System length: 223.4 route miles
#5. Guangzhou Metro - China
Year opened: 1997
System length: 242.7 route miles
#5. Guangzhou Metro - China
Year opened: 1997
System length: 242.7 route miles
#4. New York City Subway - United States
Year opened: 1904
System length: 246.0 route miles
#4. New York City Subway - United States
Year opened: 1904
System length: 246.0 route miles
#3. London Underground - United Kingdom
Year opened: 1890
System length: 253.0 route miles
#3. London Underground - United Kingdom
Year opened: 1890
System length: 253.0 route miles
#2. Beijing Subway - China
Year opened: 1971
System length: 372.4 route miles
#2. Beijing Subway - China
Year opened: 1971
System length: 372.4 route miles
#1. Shanghai Metro - China
Year opened: 1993
System length: 413.0 route miles
#1. Shanghai Metro - China
Year opened: 1993
System length: 413.0 route miles