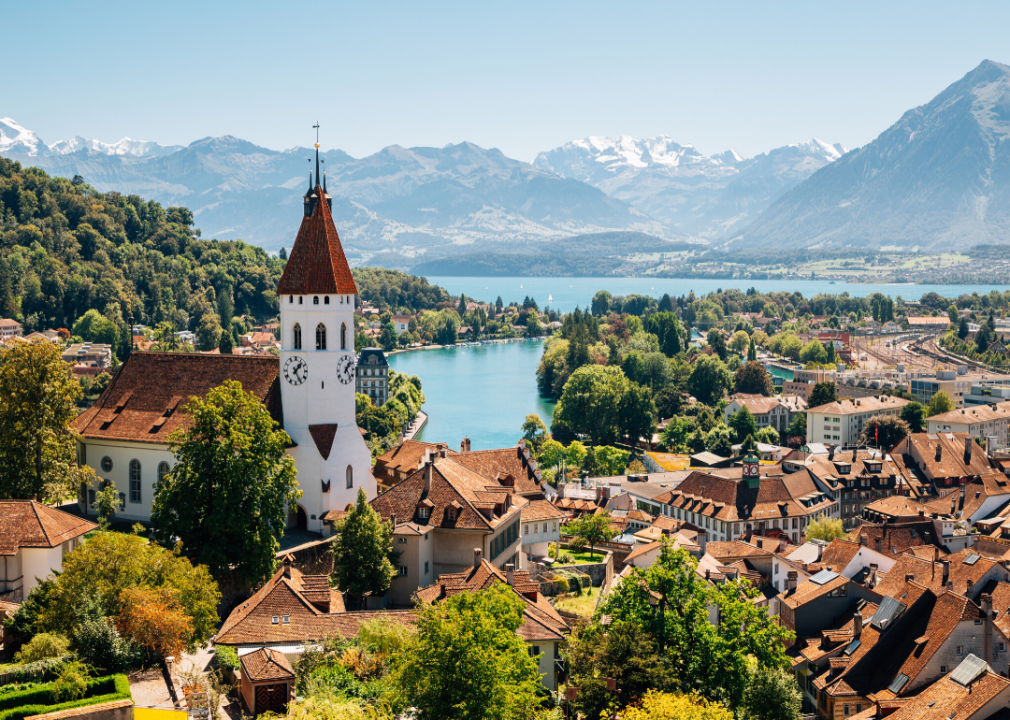 Biggest countries in the world
Biggest countries in the world
When embarking on a cross-country road trip, it's not hard to experience long stretches of loneliness, where it feels as though not another soul exists for miles in any direction. At the same time, boarding a rush-hour metro in New York City, London, or Tokyo, might be enough to induce a longing for a wide-open road with not a fellow passenger in sight.
The world has a funny way of feeling extremely crowded at times and awfully empty at others, and this may have something to do with the fact that more than half the world's 7.8-billion-person population is concentrated within a compact collection of urban hubs. Indeed, 56.2% of the world's population lives in urban areas, according to the Central Intelligence Agency's World Factbook.
In advance of World Population Day—coming up on July 11—Stacker took a look at the 100 most populous countries in the world to find out what they had in common and what in their demographics differed. Using data from the Central Intelligence Agency's World Factbook, Stacker has listed the world's largest countries according to population estimates from 2020. For each country listed, information on population is provided using the metrics of population growth rate, urban population, net migration rate, birth and death rates, and the population's median age—all data as of 2020, the most recent available figures.
The results show a world that is expanding rapidly in some areas while contracting significantly in others. Trends as diverse as access to family planning and contraceptives or economic mobility and work-life balance contributed to slowdowns in population growth in some countries, while the cessation of conflicts and increases in health care quality stimulated growth in other areas. Countries were ranked out of 195 total that are recognized by either the United States or the United Nations.
According to the Factbook, net migration rate "includes the figure for the difference between the number of persons entering and leaving a country during the year per 1,000 persons (based on midyear population)." And also per the Factbook, urban population "describes the percentage of the total population living in urban areas, as defined by the country." Rate of urbanization describes the "projected average rate of change of the size of the urban population over the given period of time."
Read on to see which countries hold the majority of the world's population.
Intro written by Ben Wittstein.
Research note: The CIA's 2020 population estimates come from a variety of sources, including countries' government records and population censuses. Population estimates can vary from source to source as organizations calculate them differently based on migration, mortality, and fertility rates.