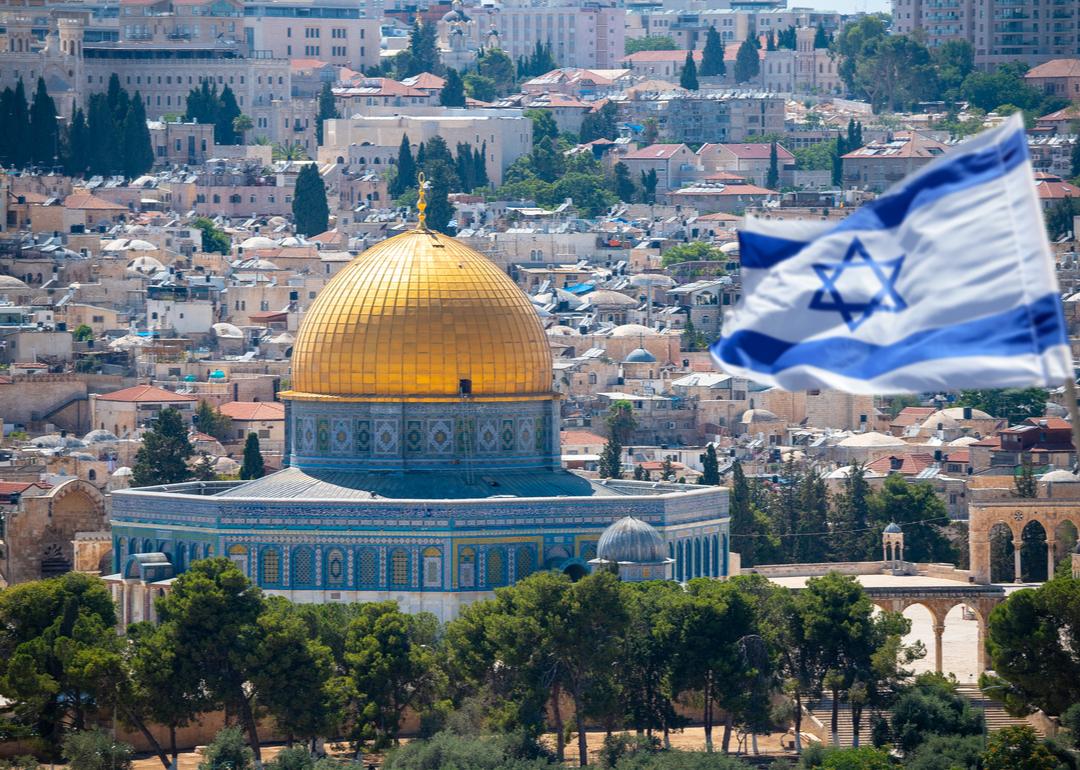 How the US aids Israel, from defense spending to agriculture
Nick Brundle Photography // Shutterstock
How the US aids Israel, from defense spending to agriculture
The United States in 1948 became the first country to recognize Israel as an independent state, some 11 minutes after the Middle Eastern country issued its proclamation. Israel has been the largest cumulative recipient of American foreign assistance since, receiving $146 billion from the U.S. in aid to date ($243.9 billion, adjusted for inflation)—most of which comes in the form of weapons grants.
The United States has long seen Israel as a key piece of its Middle East strategy, and offers support to Israel as part of historic commitments dating back to Israel's formation as a Jewish state. Yet members of Congress and the public are increasingly questioning sending money for weapons that are at times used against Palestinians living in the West Bank and Gaza Strip under military occupation. The vast majority of Israeli air strikes are carried out in U.S.-built aircrafts funded by American taxpayers. Critics argue that the American government overlooks human rights violations in providing funding to the country and should stop sending aid until these crises are resolved. Calls to withdraw aid or make it conditional only increased following 11 days in May of heightened violence and hundreds of casualties in the ongoing Israeli-Palestinian conflict, with the majority of those casualties being Palestinian. But discontinuing aid to Israel is also complicated—and potentially dangerous.
Stacker broke down some the various facets of U.S. financial aid to Israel, looking at USAID data from 2019, the last available full year for data, along with significant weapon sales to Israel and other financial or material support in the last several decades. This is not an exhaustive list, but provides examples of what aid has looked like over the years. 
Keep reading to see where taxpayer money is going.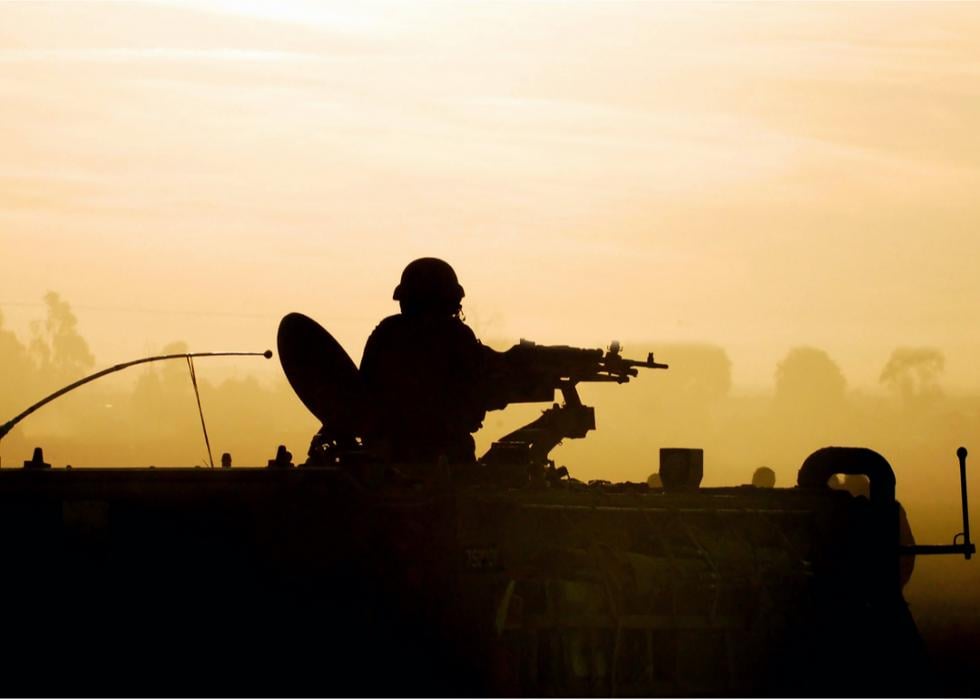 1 / 17
ChameleonsEye // Shutterstock
$3.3 billion in FMF grants
The U.S. and Israeli governments in 2016 signed their third, 10-year memorandum of understanding on military aid. As laid out in the memorandum, the United States will provide Israel with $33 billion in Foreign Military Financing (FMF) grants between 2019 and 2028. These grants, distributed in annual increments, function as critical foreign policy tools by helping countries purchase weapons, defense equipment, and military training from the United States.
Notably, financing grants from the U.S. make it possible for Israel to purchase American-made weapons. A letter of agreement signed in October 2010 set the wheels in motion for Israel to be the first country outside of the United States to operate a F-35 fighter jets, also called Jet Strike Fighters. The Israeli Air Force got its first F-35 on June 22, 2016, during a ceremony at the F-35 factory in Fort Worth, Texas. Israel's F-35 fleet currently stands at 27 will reach 50 by 2024. Israel has also used FMF grants to buy eight KC-46A Boeing "Pegasus" aircraft, worth an estimated $2.7 billion, that can refuel F-35s in mid-air.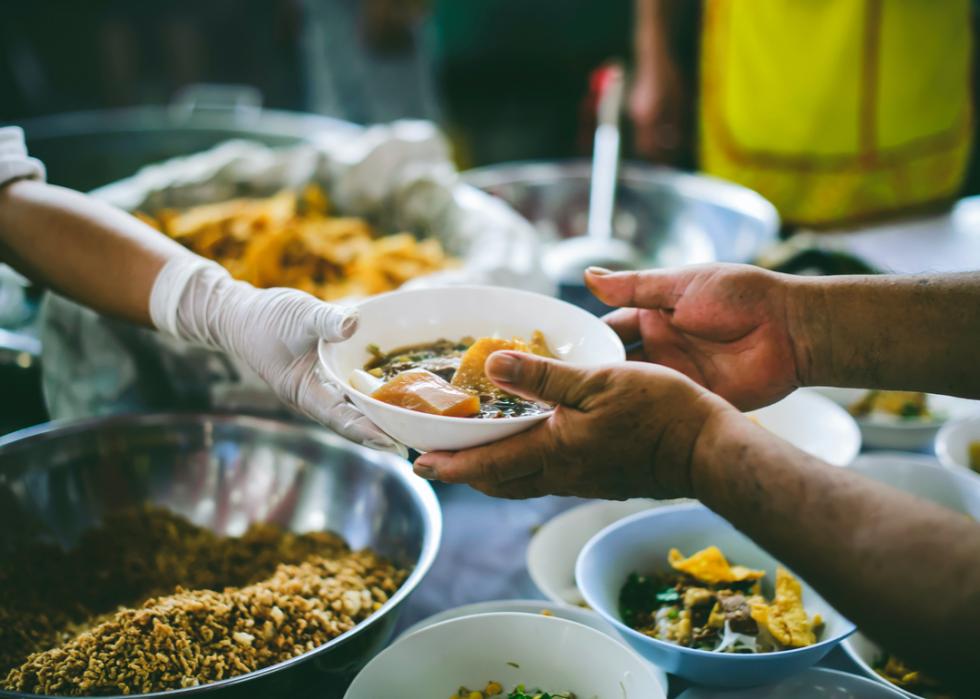 2 / 17
$5 million for humanitarian migrants to Israel
The United States provides Migration and Refugee assistance funds to assist foreign countries in the resettlement and absorption of migrants fleeing from conflicts in their countries of origin. In 2019 and again in 2020, the U.S. gave Israel $5 million from the fund to meet the basic needs of incoming people and to help provide dignified housing solutions. The money is generally earmarked for the resettlement of Jewish refugees, primarily those coming from communist countries in Eastern Europe and Ethiopia, and is filtered through the private charity United Israel Appeal.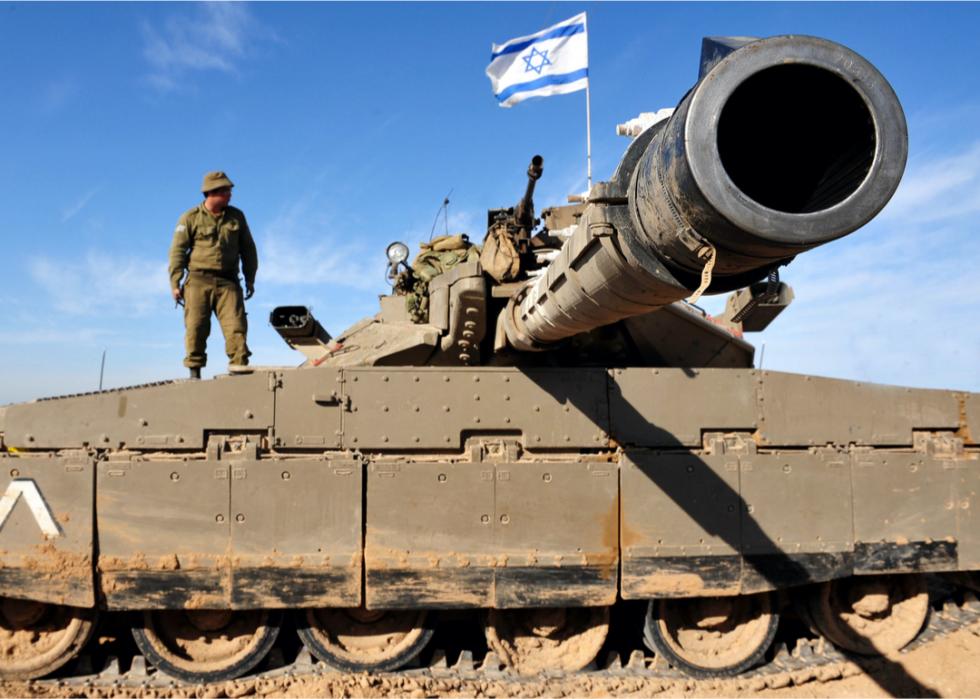 3 / 17
ChameleonsEye // Shutterstock
$555 million missile defense appropriations
Through the 2016 memorandum of understanding on military aid, the U.S. also pledged $5 billion—or roughly $555 million annually—to Israel in missile defense appropriations. This money marks the United States' fiscal contribution to a slew of joint projects that aim to co-develop new technologies and weapons systems. In the past, the two countries have worked together to design systems that will thwart short-range attacks from Hamas and Hezbollah as well as long-range attacks from Syria and Iran.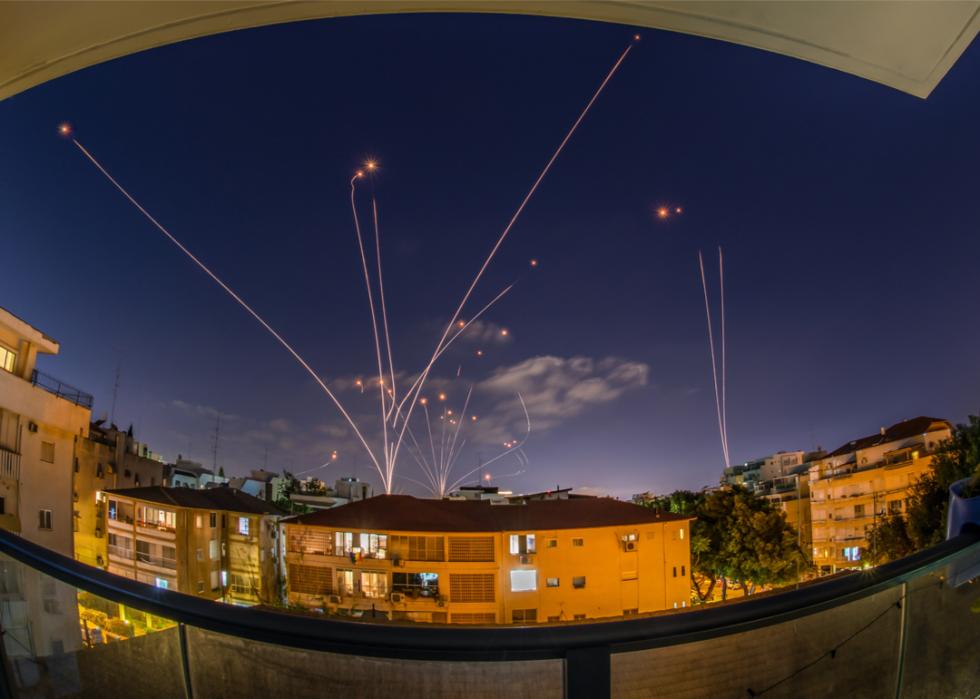 4 / 17
Oren Ravid // Shutterstock
$900 million in Iron Dome development
Since its development in 2011, Israel's missile defense system, called the Iron Dome, has proven itself to be valuable and effective. Originally fully funded by Israel, the United States has since invested some $900 million in the project in order to protect its own interests in the country and to stake its own claim in the valuable technology. Israel's "Iron Dome" was frequently in the news when in May 2021 Hamas fired more than 3,300 rockets toward Israel cities and towns, the vast majority of which were stopped by the "Iron Dome." The fighting killed 12 Israelis and 230 Palestinians, whose settlements have no such protection from Israeli rockets.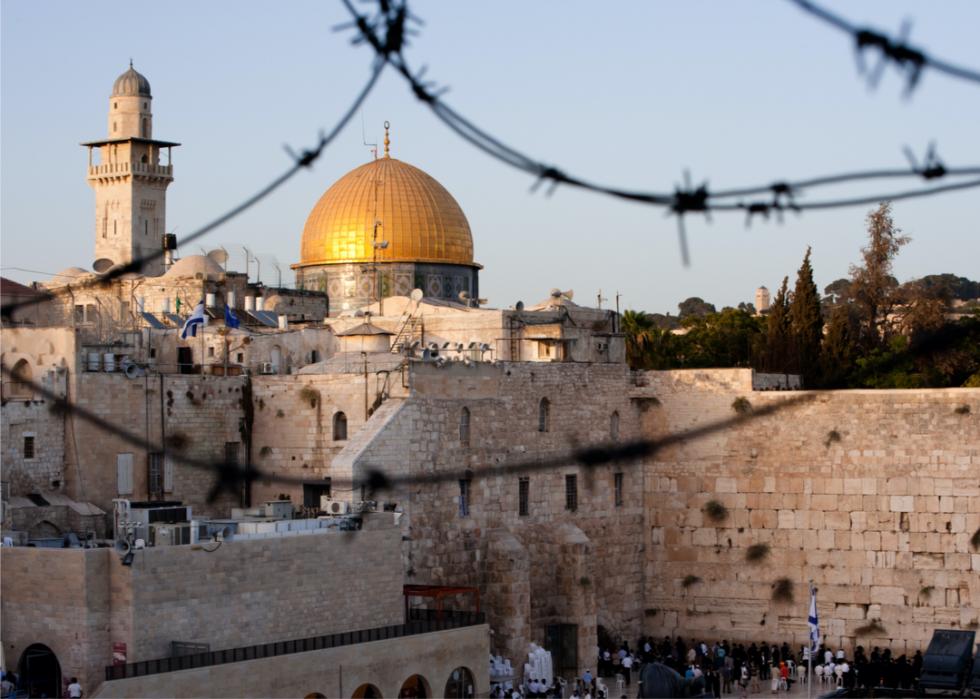 5 / 17
Ryan Rodrick Beiler // Shutterstock
$250 million for peace
In 2020, congress passed the Nita M. Lowey Middle East Partnership for Peace Act that provided $250 million for peace and reconciliation programs in Israel and Palestine. Championed by Congresswoman Nita M. Lowey, the program aims to disrupt polarization and dehumanization in the region and sets the stage for international support. The U.K. has debated contributing to the program as well.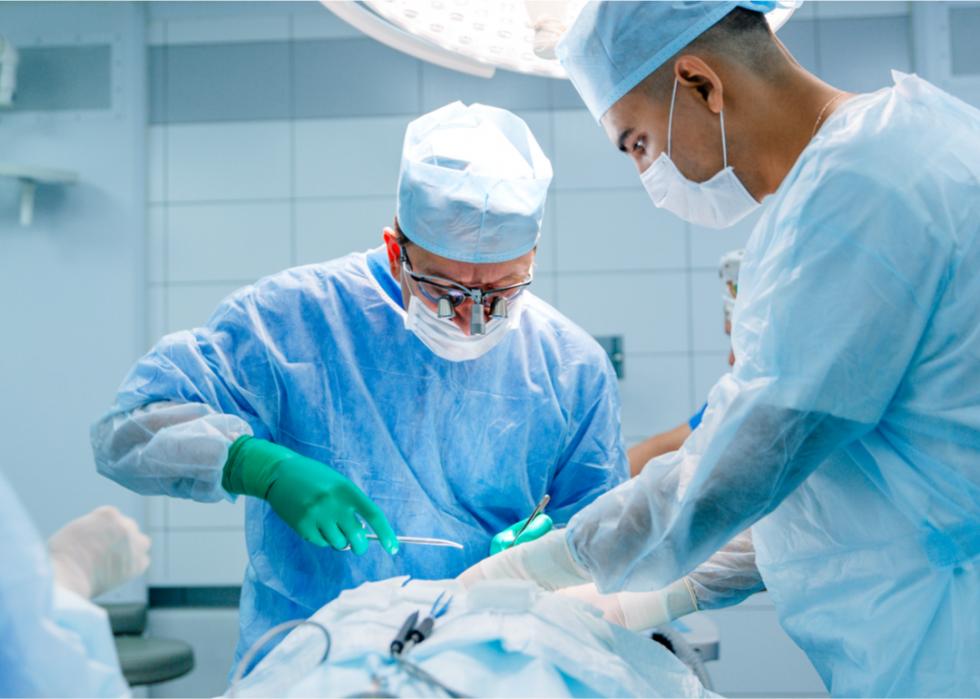 6 / 17
Yulai Studio // Shutterstock
$3 million through the American Schools and Hospitals Abroad program
The American Schools and Hospitals Abroad program donates money to foreign schools, libraries, and medical centers that best demonstrate American ideals. While the exact amount given to Israel in 2019 is unknown, it was likely in the neighborhood of $3 million, securing the country's place as the largest recipient of this type of aid in the Middle East. Donations went to Shaare Zedek Hospital, the Feinberg Graduate School of the Weizmann Institute of Science, and the Nazareth Project.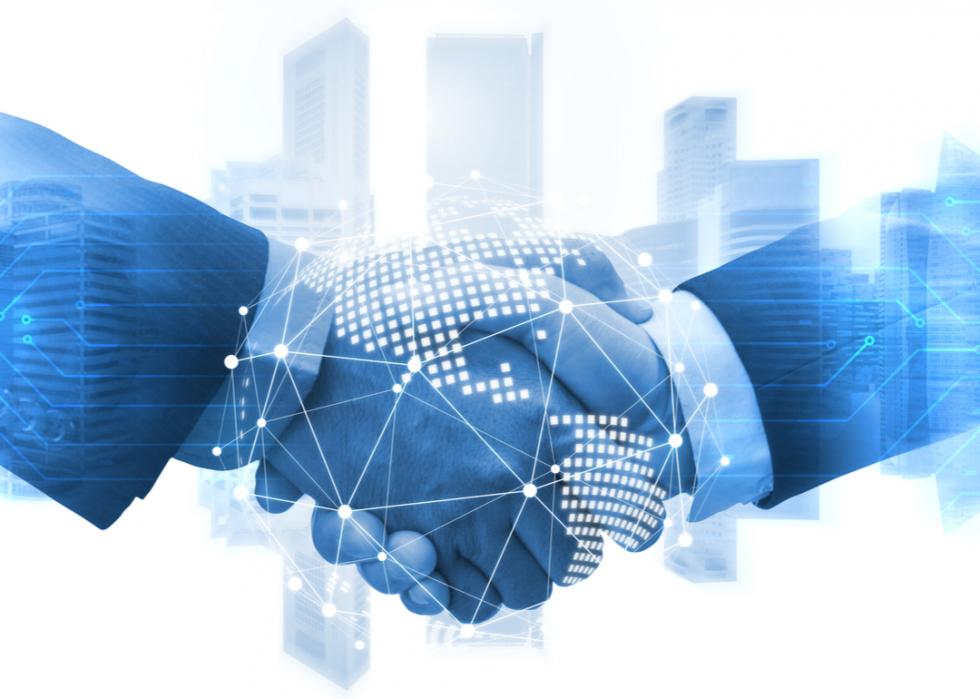 7 / 17
$363 million through the BIRD Foundation
Established in 1977, the BIRD Foundation matches Israeli and American companies in the high-tech industries. The matched companies then work together on projects in communications, electronics, software, renewable alternative energy, and homeland security. Since the program's inception, $363 million in grants have been awarded.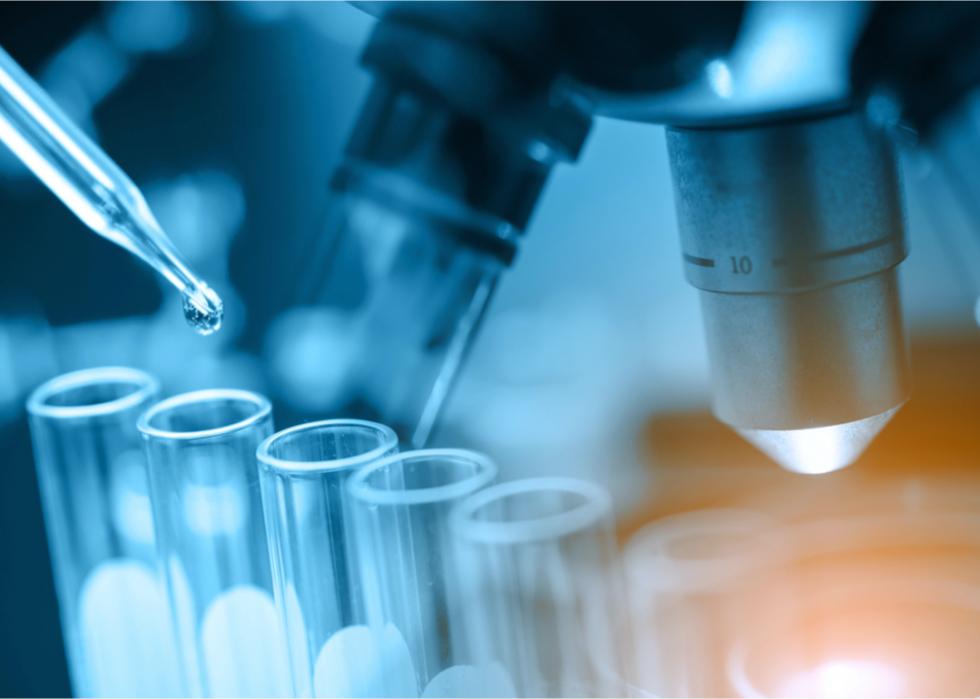 8 / 17
totojang1977 // Shutterstock
$56 million for the BSF Foundation
The U.S.-Israeli Binational Science Foundation was started in 1972 to promote joint research in science and technology between the two countries. In 2019, the United States pledged $56 million in funding for the foundation, which is to be dispersed over the next five years.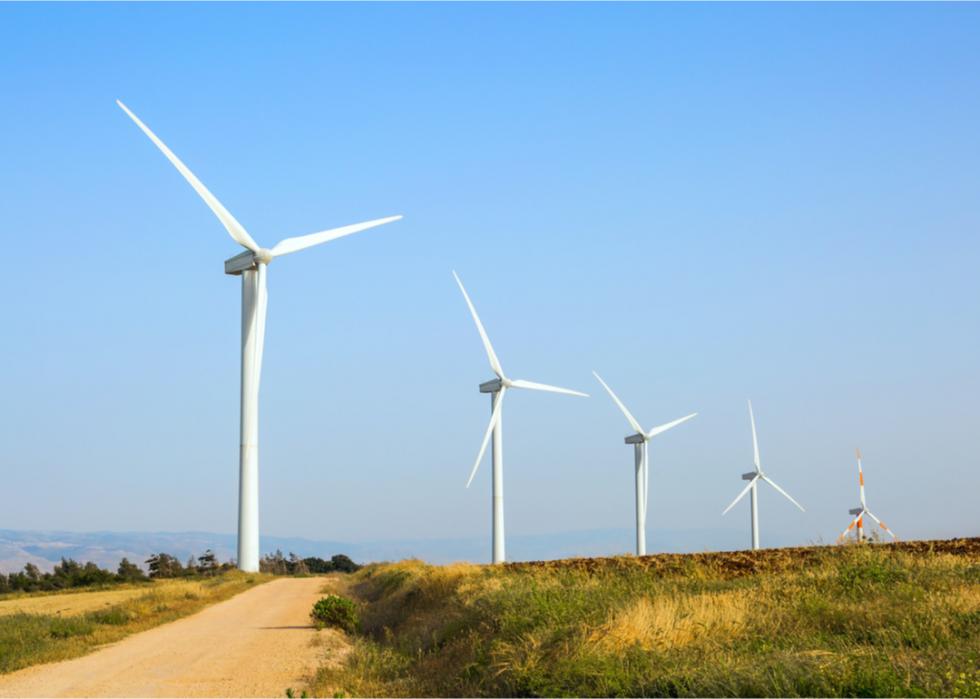 9 / 17
41 BIRD Energy projects
Nominally a part of the BIRD Foundation, BIRD Energy is a partnership between the U.S. Department of Energy and Israel's Ministry of Energy. Through the partnership, the two countries have pledged to work together to further research into renewable energy, its sources, and its application. To date, the U.S. has approved 41 projects for the partnership—to the tune of $37.69 million.
10 / 17
$12 million for the Energy Center
A fairly new program, the U.S.-Israel Center of Excellence in Energy, Engineering, and Water Technology (aka the Energy Center) was established in 2018. The Energy Center conducts research in areas like cybersecurity for critical energy infrastructure, energy storage, and the production of natural gas. The United States has so far pledged $12 million to the project.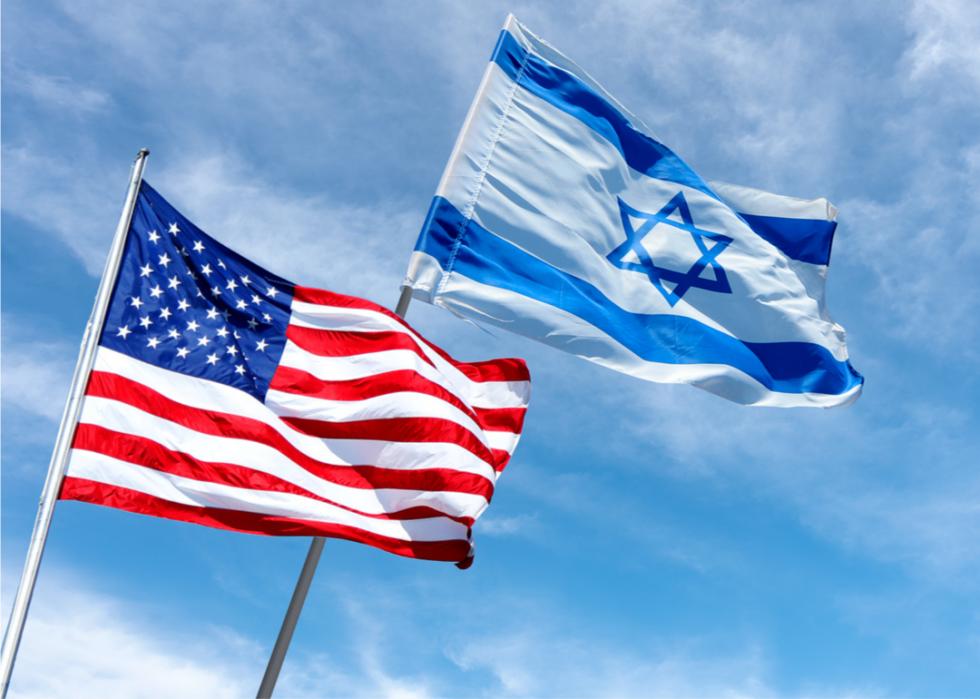 11 / 17
Nick Brundle Photography // Shutterstock
$9 million for BIRD Homeland Security Program
The last of the BIRD Foundation extension programs, the Homeland Security program sees the two countries working together to research and create advanced technologies intended for homeland security purposes. Since the program's inception in 2018, Congress has allocated $9 million, which was dispersed over fiscal years 2018, 2019, and 2020.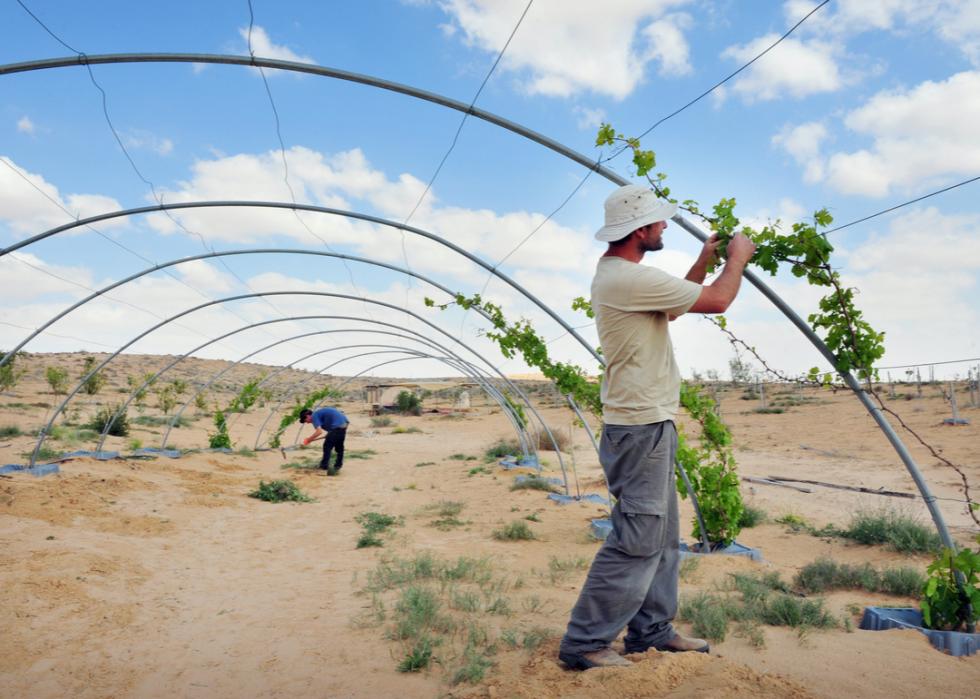 12 / 17
ChameleonsEye // Shutterstock
1300 BARD projects
The Binational Agricultural Research and Development Foundation (BARD for short) supports collaborative agricultural research between the U.S. and Israel. Since its inception in 1977, BARD has funded 1,300 projects to the tune of $310 million. While not all of that money comes from the United States, a large portion of it does—acting as indirect aid.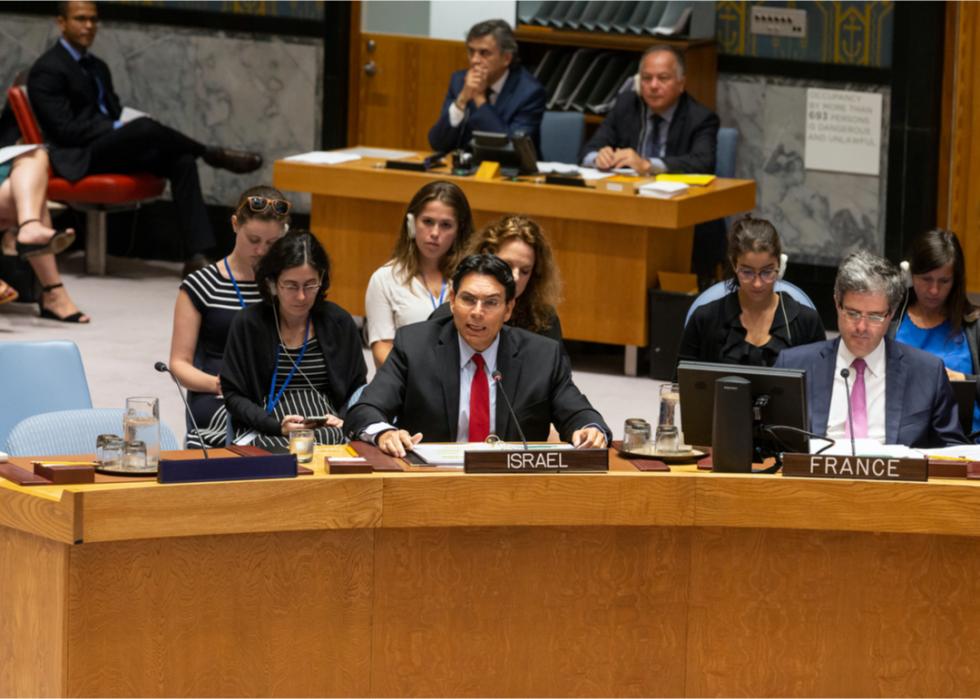 13 / 17
lev radin // Shutterstock
42 UN Vetoes
As a member of the United Nations Security Council, the U.S. has used its veto power 42 times to squelch resolutions that had to do with Israel. This number accounts for more than half of the vetoes ever used by the U.S. (83 in total). While this aid might not be strictly monetary, the vetoes have certainly given the country more political freedom.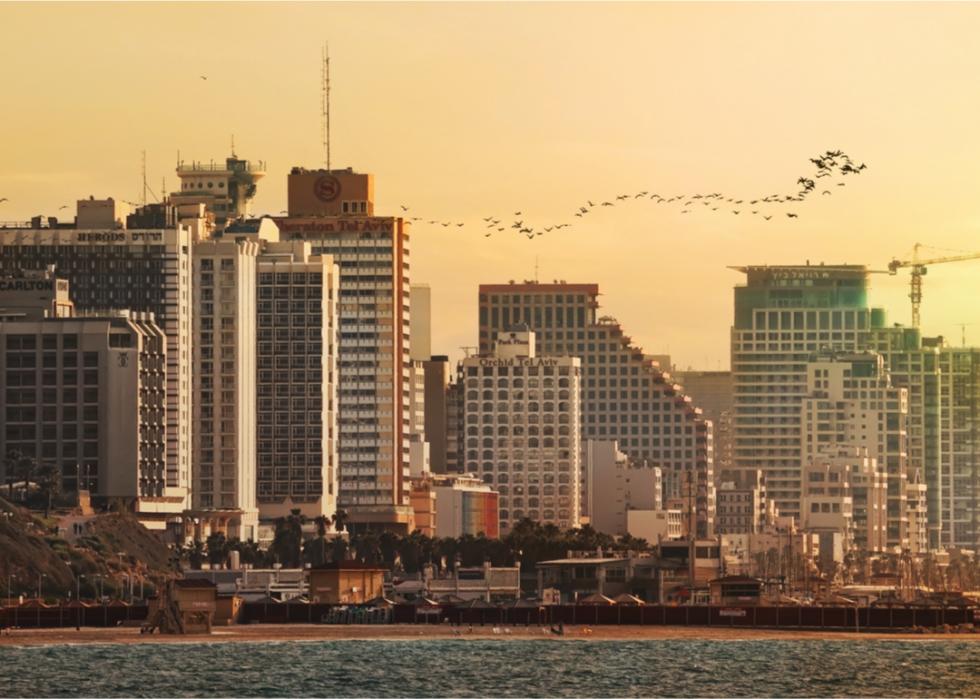 14 / 17
Protasov AN // Shutterstock
$8 billion in loan guarantees
When Israel faced a recession in 2002 and 2003, the country requested $8 billion in loan guarantees to help navigate the rough waters in which it found itself. A loan guarantee allows Israel to borrow money at lower rates from various institutions with the understanding that if they were to ever default on the payments, the United States would cough up the money instead. While the loan guarantees are still available to the country, Israel has not borrowed any money since 2005.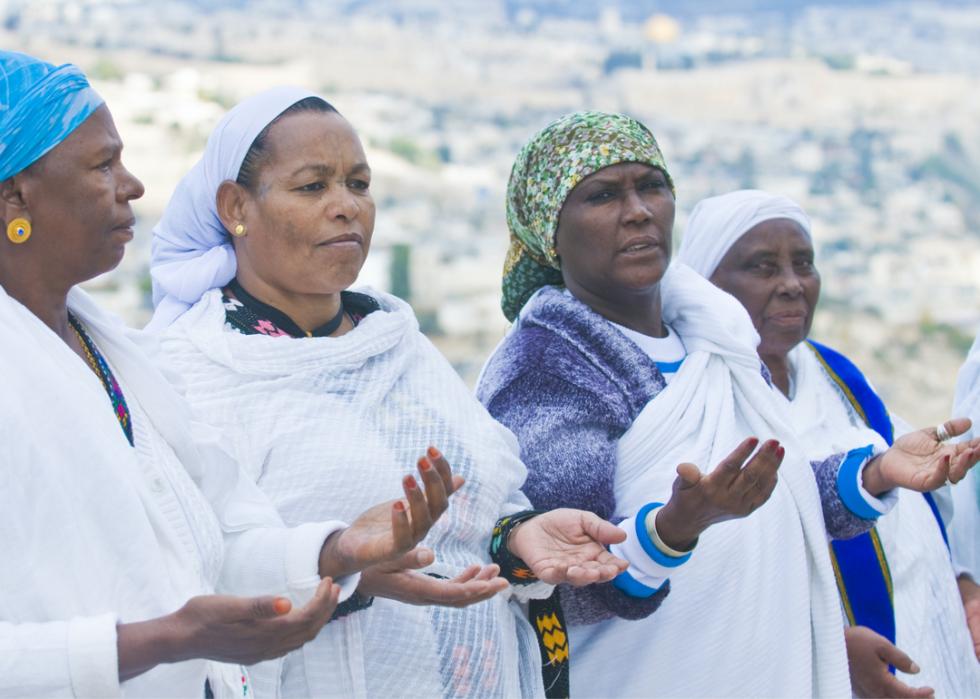 15 / 17
Kobby Dagan // Shutterstock
$10 million for the Ethiopian-Israeli community
While economic assistance for Israel essentially ended in 2007 when the country became more self-reliant, the United States will still provide the occasional piece of economic aid to the Middle Eastern country. A 2020 act (H.R. 7608) allocated some $10 million in economic support funds for the Ethiopian-Israeli community. Since the 1970s, Jewish Ethiopian refugees, fleeing a civil war in their home country, have sought resettlement in Israel.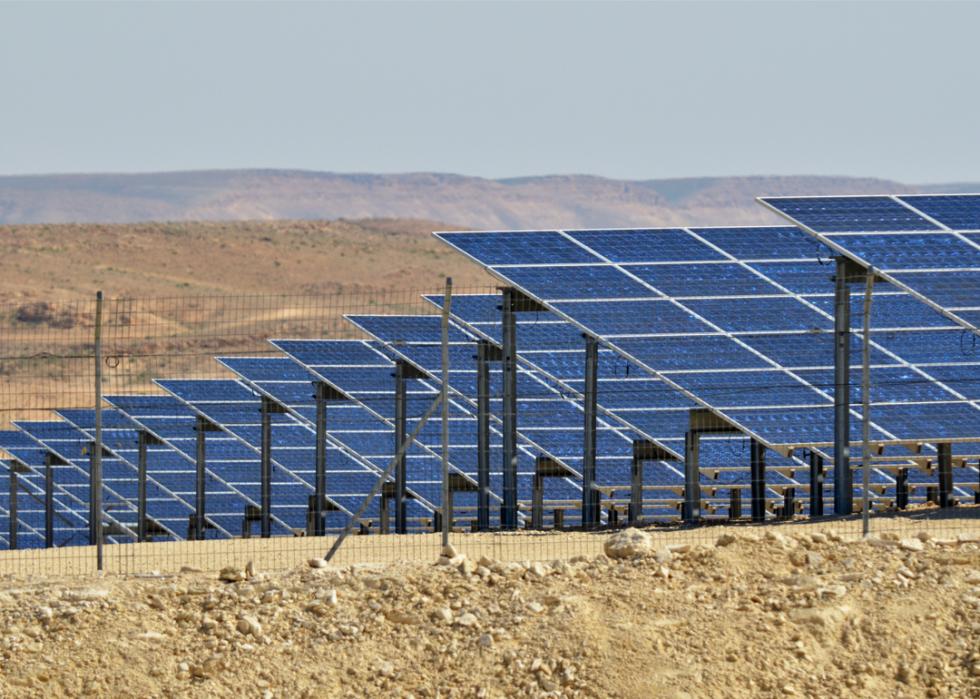 16 / 17
ChameleonsEye // Shutterstock
$2 million for sustainability
The same 2020 act (H.R. 7608) promised $2 million for a project to be undertaken with Israel's Mashav (a foreign aid agency). While exact parameters and goals of the project have yet to be publicly disclosed, the project aims to address and increase water, agricultural, and energy sustainability.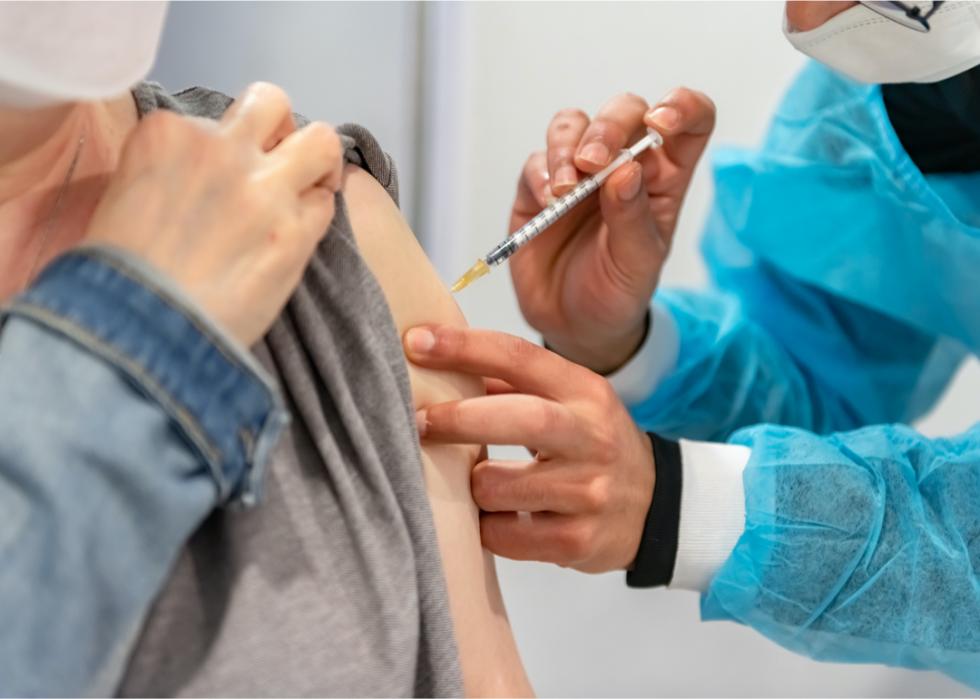 17 / 17
Yuri Dondish // Shutterstock
$4 million for COVID research
A separate act that passed the House in July 2020 (H.R. 7617) designated $4 million to establish a pilot program with Israel to research and develop effective responses to this and any future COVID pandemics. This project could be hugely beneficial to the United States, which has a lot to learn from Israel's response—the country is leading the vaccination charge globally.