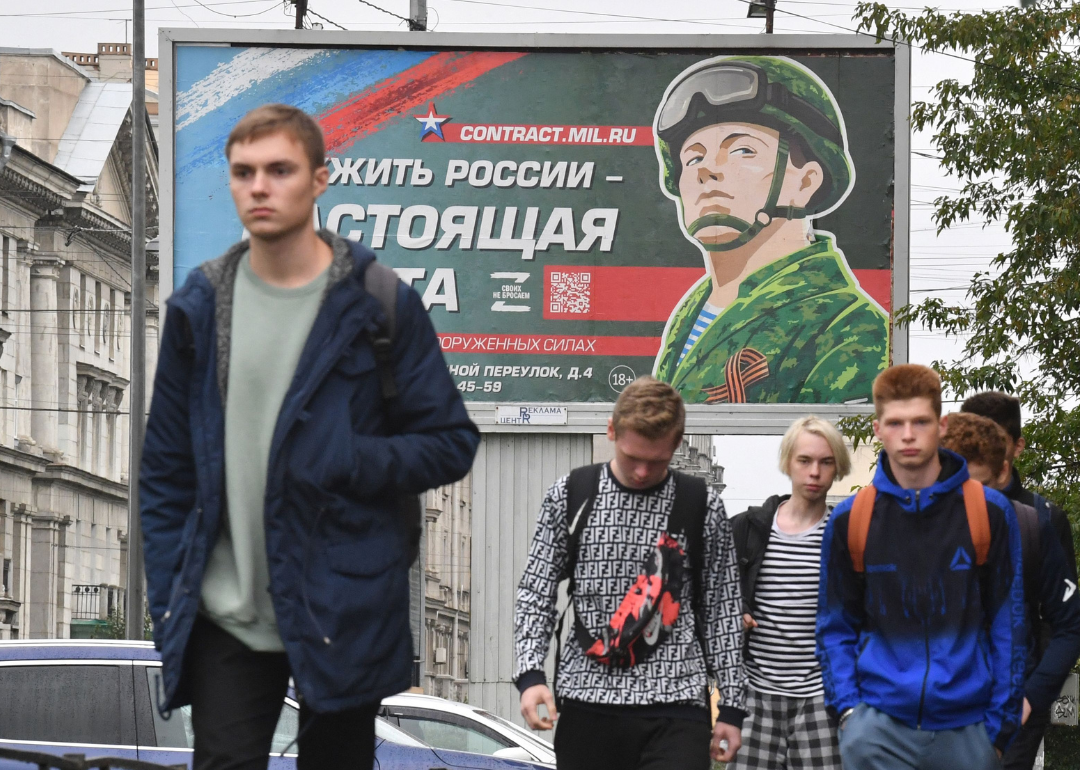 Indicators that the Russian people may not wholly support the war with Ukraine
OLGA MALTSEVA/AFP via Getty Images
Indicators that the Russian people may not wholly support the war with Ukraine
Although people outside Russia seldom see widespread opposition to government actions and policies there—largely because the government imposes significant restrictions on this type of expression—Russia's invasion of Ukraine in February 2022 has stirred the pot of dissent.
The last time anti-war protests of the current caliber occurred in Russia was the last time Russia attacked Ukraine. In early 2014, Russia invaded its neighbor to annex the Crimean Peninsula. On March 2 of that year, the first of two large-scale anti-war protests occurred. The second came on March 15, 2015, with approximately 20,000 people in attendance. The event was so significant in Russian protest history that it has been dubbed the March of Peace.
Using various news sources, Stacker compiled a list of evidence indicating that many Russians are not entirely in support of the aggression on Ukraine. Whether the indicators are obvious or subtle, there's no denying that Russia is currently a country split by war.
You may also like: Nobel Prize history from the year you were born