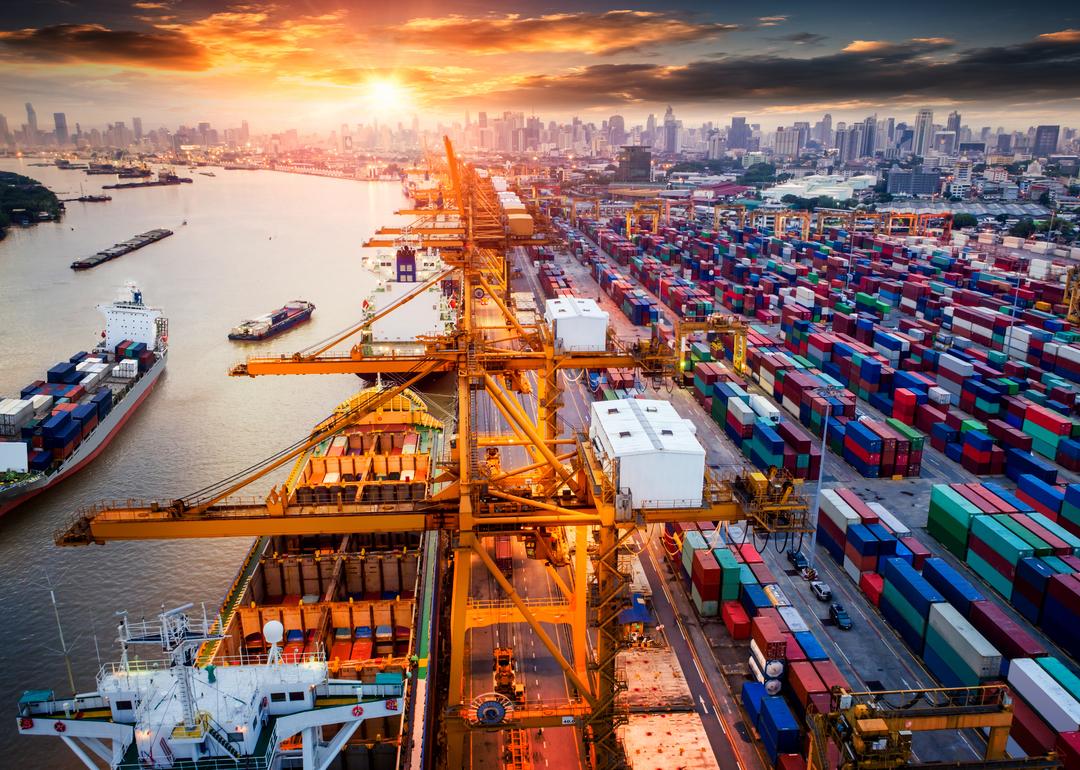 Stacker Studio
Inflation, food shortages, and 8 other ways the coronavirus changed the supply chain
Travel mania // Shutterstock
Inflation, food shortages, and 8 other ways the coronavirus changed the supply chain
The pandemic has exposed many weaknesses in the U.S. economy. Widespread furloughs and layoffs, business closures, and high rates of unemployment were all fallouts of it—but the supply chain issues, which started early in the pandemic, helped bring to light the fragility of the national economy.
As the world grapples with supply chain shortages, Valley Food Storage reviewed how the coronavirus has affected the supply chain and what it means for consumers.
COVID-19 was identified in the central China city of Wuhan in January 2020. Shortly after, a wave of closures and quarantines in China—which were intended to slow the spread of this new virus—caused factories to close and supplier production to come to a halt. This had an immediate impact on the supply chains that rely on trade from China—the world's second-largest economy—including the U.S. supply chains, which import everything from car parts to medical supplies to consumer tech from overseas.
With no overseas sources to rely on, the U.S. supply chains began to crumble, and shortages of everything from video games to pharmaceuticals became commonplace. But while China's factories and shipping businesses were quickly reopened, the effects of the closures on the U.S. supply chain continued well after overseas businesses were back up and running.
There is still fallout from the nation's reliance on overseas trade. The impact of the pandemic on the supply chains across the globe are likely to be felt for some time—including the supply chain shortages that have caused frustration and chaos since early in the pandemic.
This story originally appeared on Valley Food Storage and was produced and distributed in partnership with Stacker Studio.