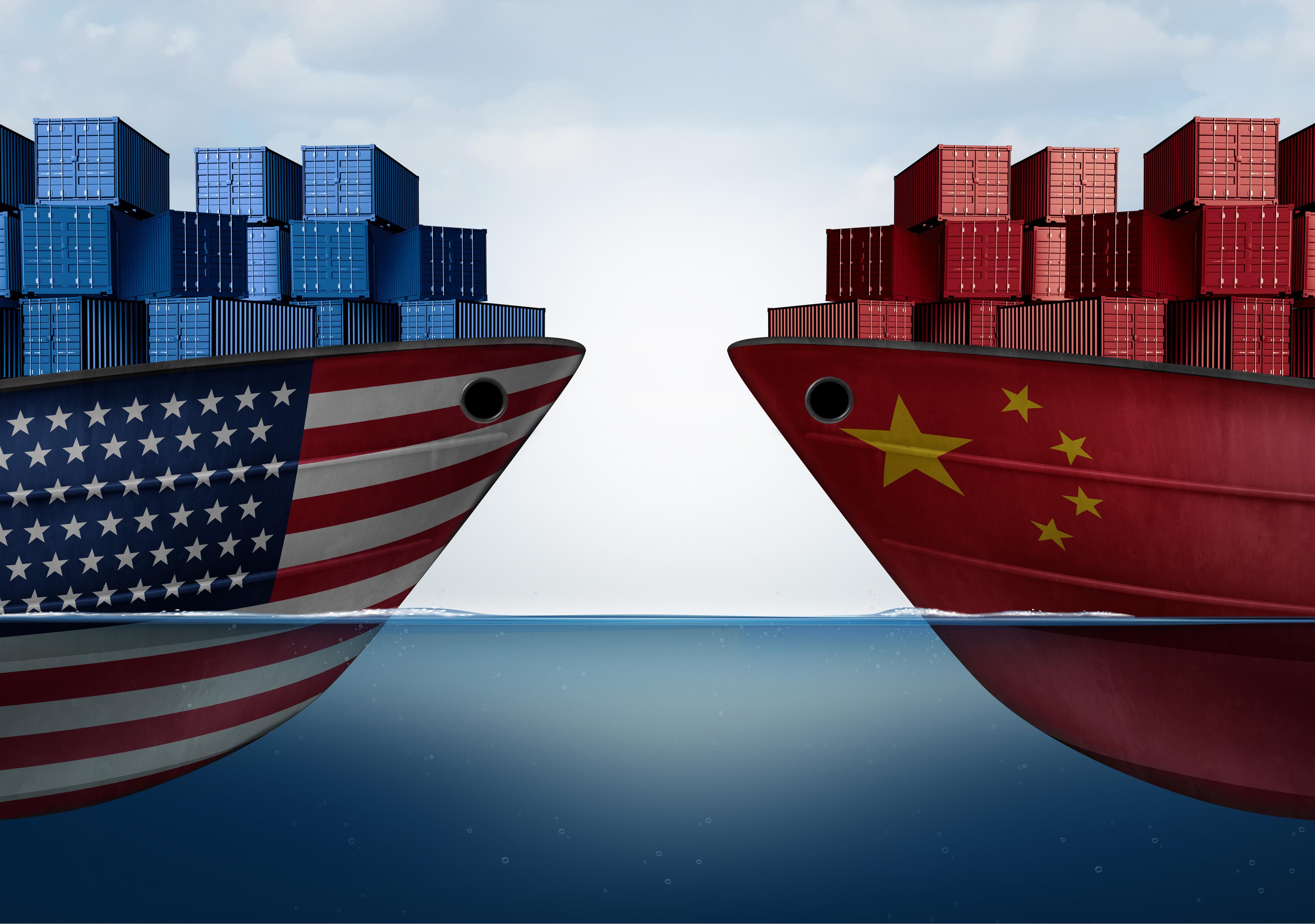 Ranking the biggest trade partners of the U.S.
Lightspring // Shutterstock
Ranking the biggest trade partners of the U.S.
Recently, President Donald Trump introduced a plan to increase the tariff on $200 billion worth of imports from China to 25%. China shot back with a warning—threatening to enforce $60 billion worth of tariffs on U.S. imports if the plan goes through. This back and forth between two global powerhouses has not only incited distress about the future of international trade, but it's also put U.S. trade relations with other countries in the spotlight.
As a result of the ensuing trade war, the number of U.S.-based companies facing layoffs and closures is increasing. Harley-Davidson, arguably the epitome of an American company, announced plans to shift manufacturing overseas to avoid the tariffs placed on the European Union. It's safe to say there are immediate consequences when the U.S. doesn't play nice.
Essentially, there's a lot going on in the world right now when it comes to who buys and sells America's stuff. Using data from the U.S. Census report on foreign trade, Stacker ranked the United States' biggest trade partners. Specifically, countries are ranked based on their total trade with the U.S. in 2017. The total trade is calculated as the sum of U.S. exports to and U.S. imports from that country.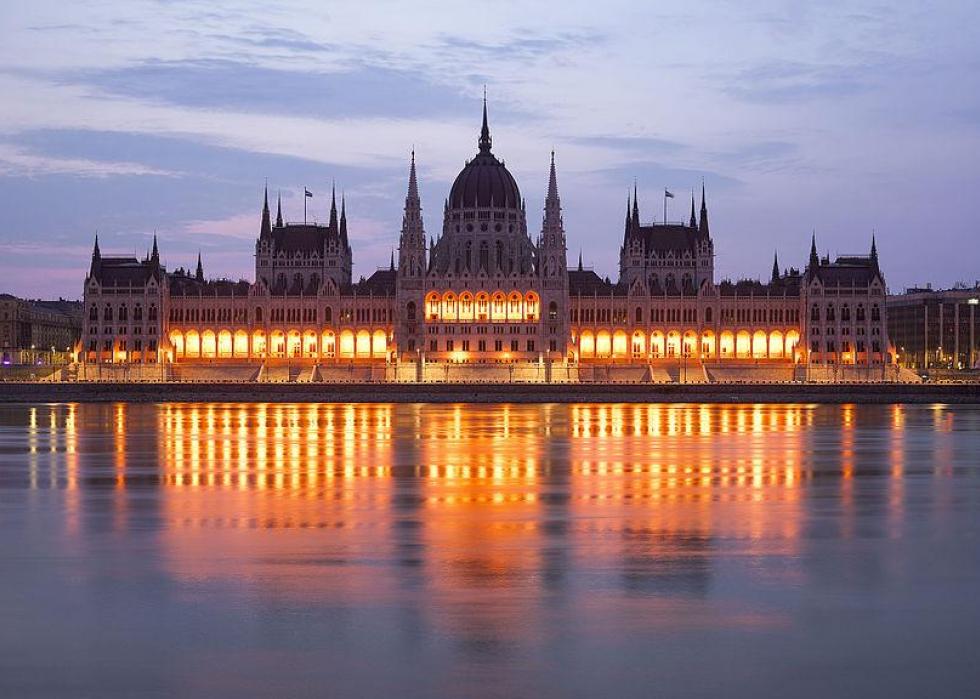 1 / 50
Andrew Shiva // Wikicommons
#50. Hungary
2017 U.S. trade with Hungary: $4.9 billion
2017 U.S. exports to Hungary: $843 million (#60 highest)
2017 U.S. imports from Hungary: $4.1 billion (#42 highest)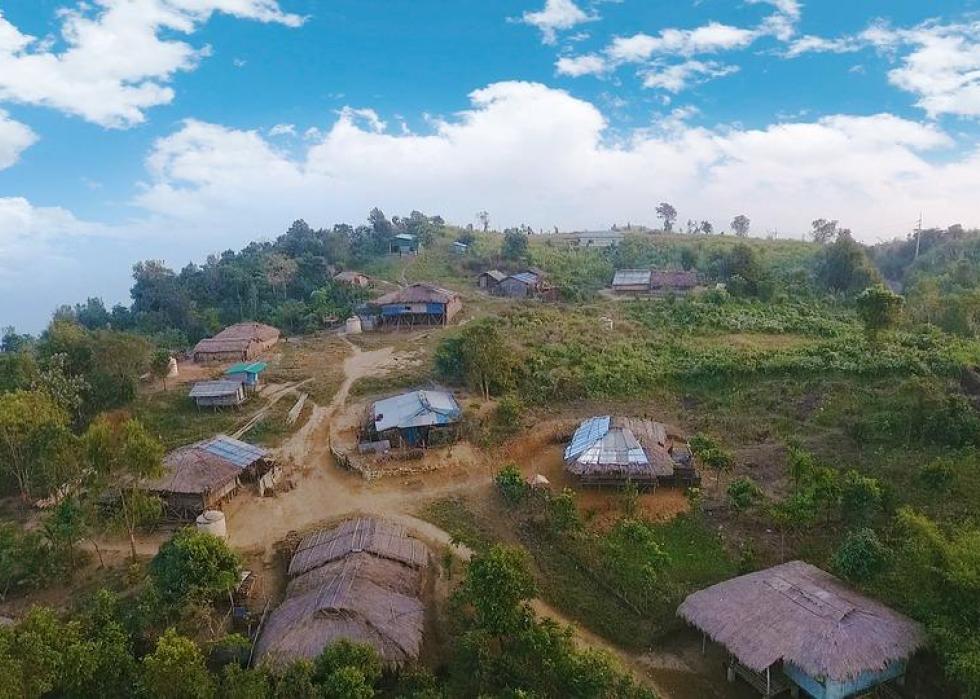 2 / 50
#49. Bangladesh
2017 U.S. trade with Bangladesh: $5.6 billion
2017 U.S. exports to Bangladesh: $653 million (#66 highest)
2017 U.S. imports from Bangladesh: $4.9 billion (#41 highest)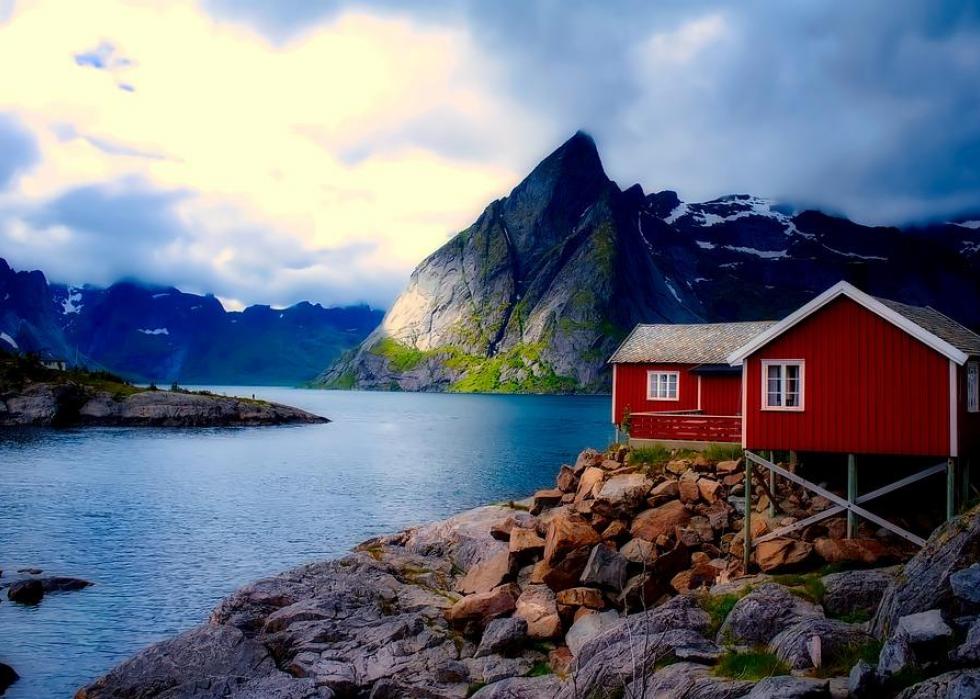 3 / 50
#48. Norway
2017 U.S. trade with Norway: $5.9 billion
2017 U.S. exports to Norway: $1.9 billion (#44 highest)
2017 U.S. imports from Norway: $3.9 billion (#45 highest)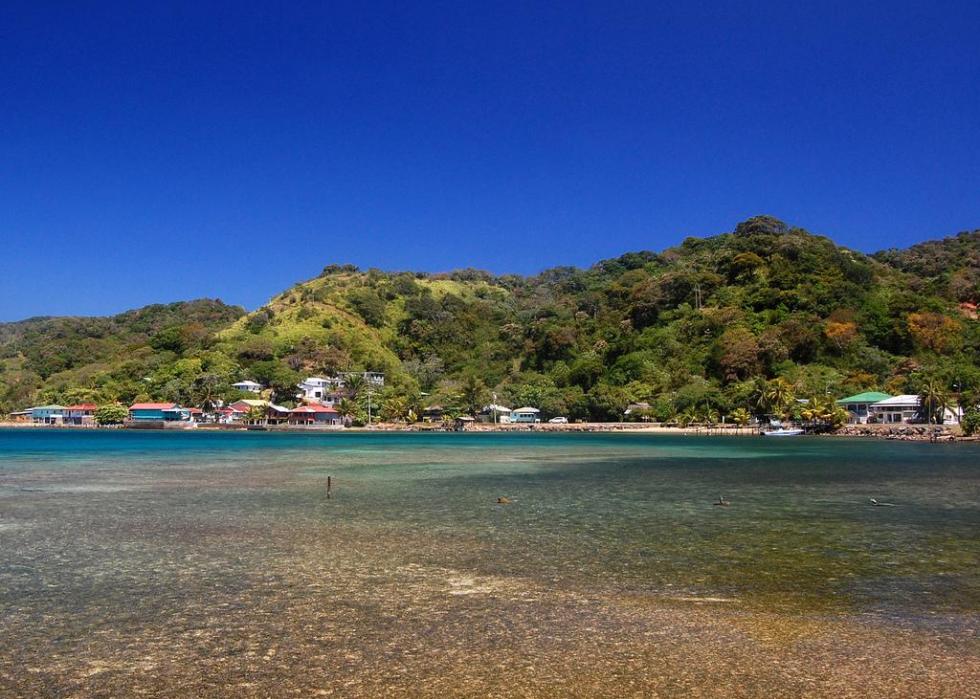 4 / 50
#47. Honduras
2017 U.S. trade with Honduras: $6.2 billion
2017 U.S. exports to Honduras: $2.1 billion (#41 highest)
2017 U.S. imports from Honduras: $4.1 billion (#43 highest)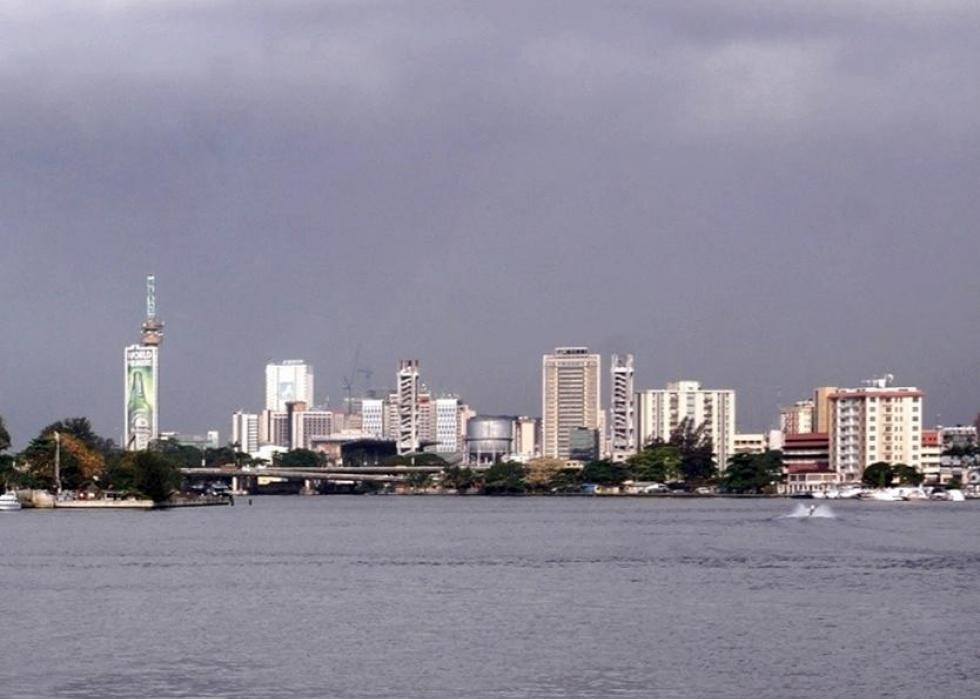 5 / 50
#46. Nigeria
2017 U.S. trade with Nigeria: $6.3 billion
2017 U.S. exports to Nigeria: $827 million (#61 highest)
2017 U.S. imports from Nigeria: $5.4 billion (#40 highest)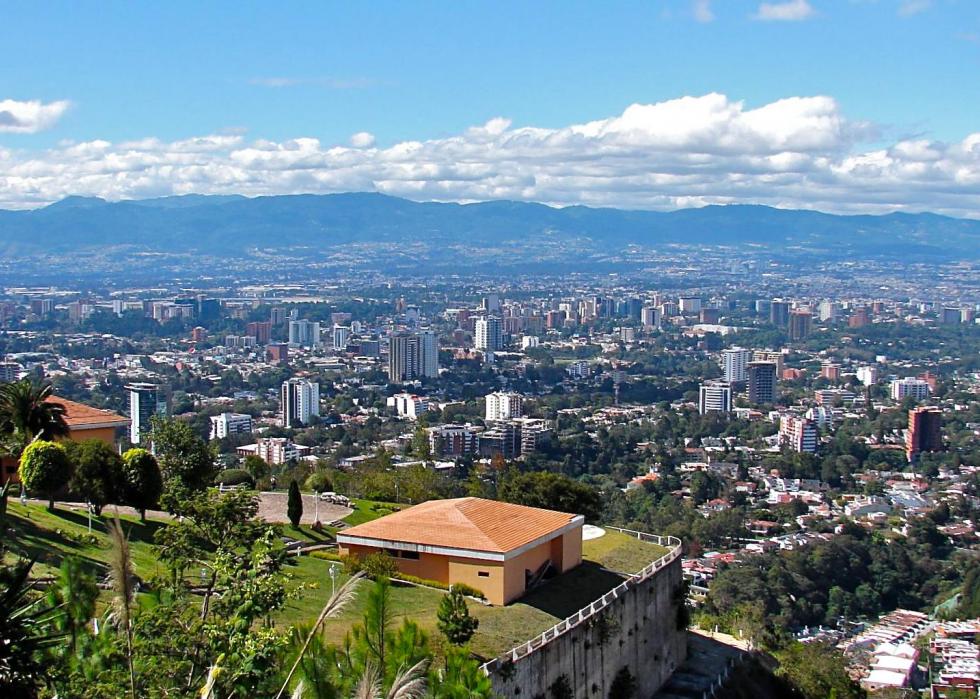 6 / 50
Rigostar // Wikimedia Commons
#45. Guatemala
2017 U.S. trade with Guatemala: $6.4 billion
2017 U.S. exports to Guatemala: $2.6 billion (#36 highest)
2017 U.S. imports from Guatemala: $3.8 billion (#49 highest)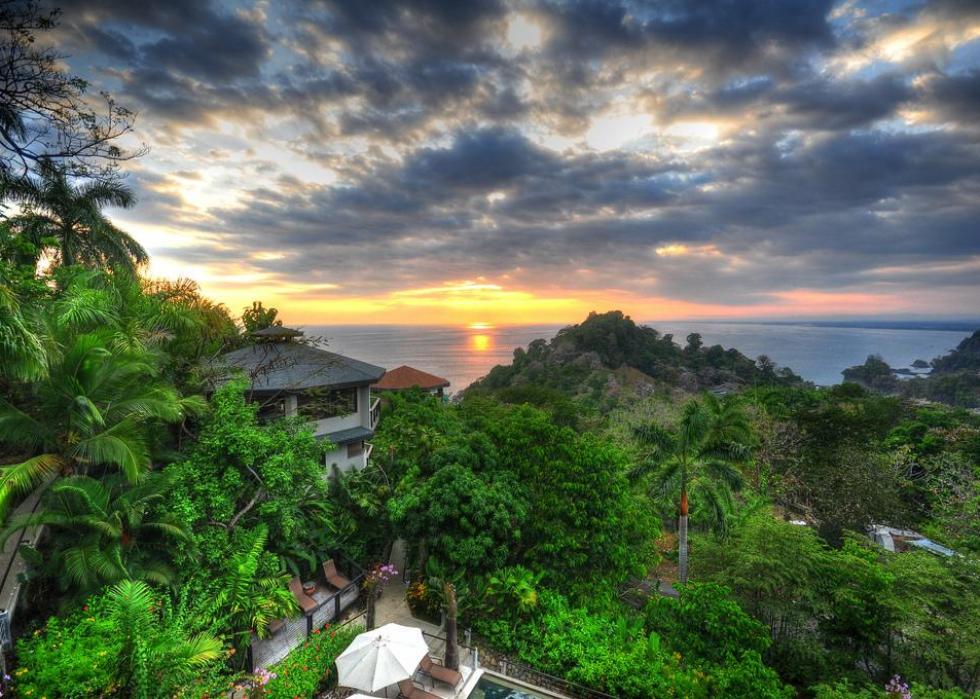 7 / 50
#44. Costa Rica
2017 U.S. trade with Costa Rica: $6.4 billion
2017 U.S. exports to Costa Rica: $2.5 billion (#38 highest)
2017 U.S. imports from Costa Rica: $3.9 billion (#47 highest)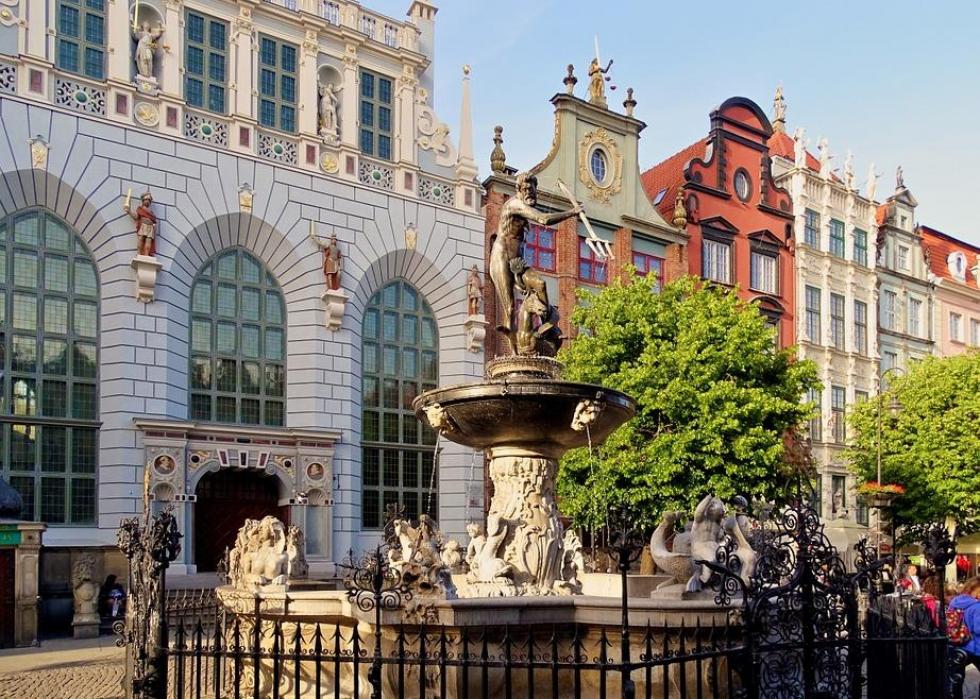 8 / 50
#43. Poland
2017 U.S. trade with Poland: $7 billion
2017 U.S. exports to Poland: $1.5 billion (#47 highest)
2017 U.S. imports from Poland: $5.5 billion (#39 highest)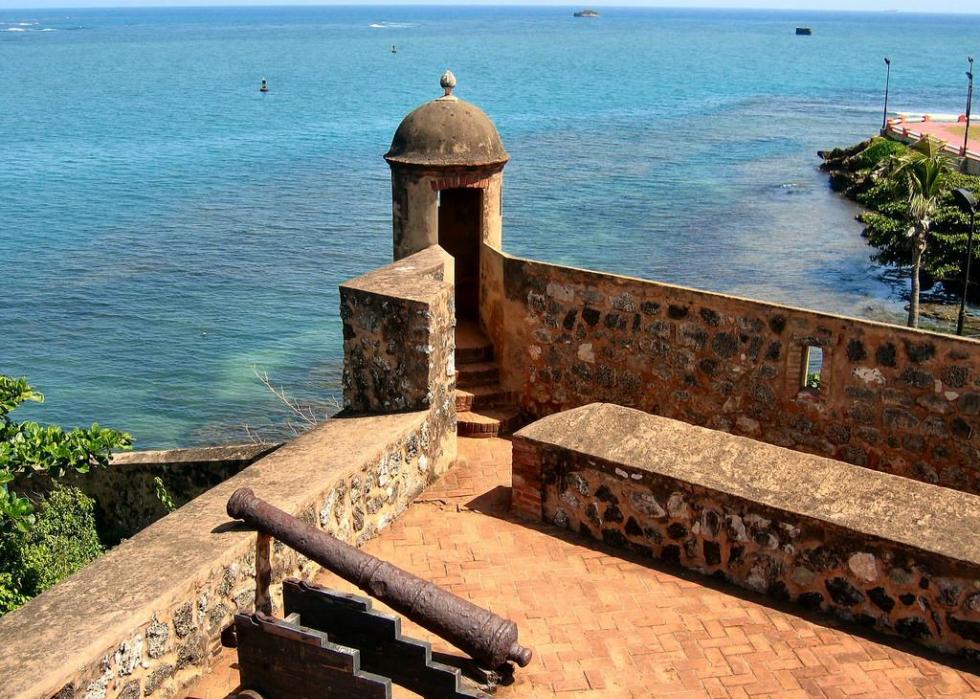 9 / 50
Ronald Saunders // flickr
#42. Dominican Republic
2017 U.S. trade with Dominican Republic: $7.1 billion
2017 U.S. exports to Dominican Republic: $3.2 billion (#33 highest)
2017 U.S. imports from Dominican Republic: $3.9 billion (#48 highest)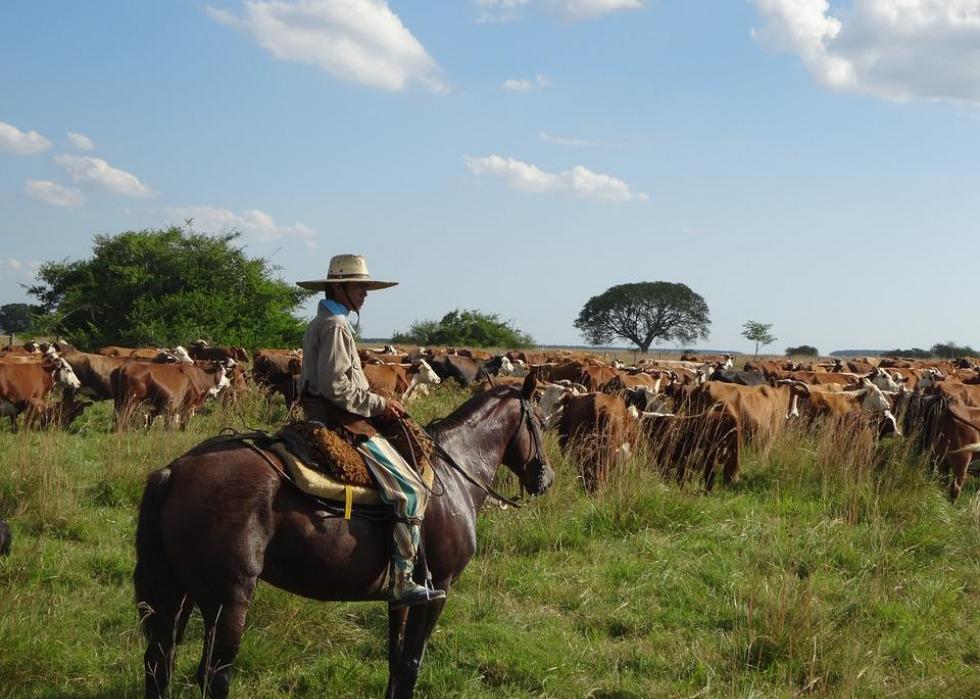 10 / 50
#41. Argentina
2017 U.S. trade with Argentina: $7.5 billion
2017 U.S. exports to Argentina: $3.9 billion (#29 highest)
2017 U.S. imports from Argentina: $3.5 billion (#52 highest)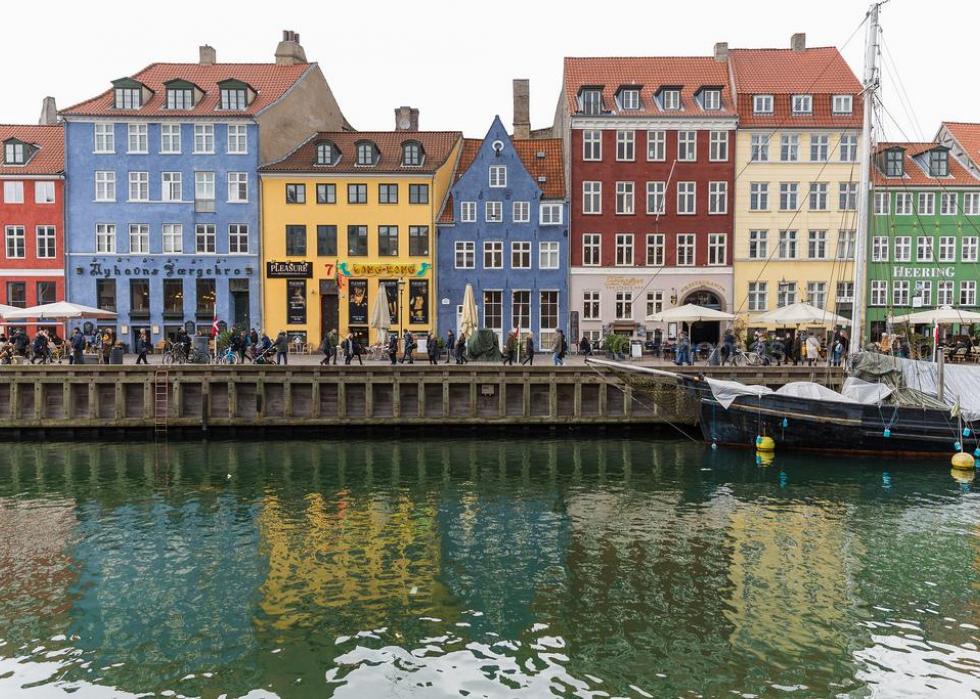 11 / 50
#40. Denmark
2017 U.S. trade with Denmark: $7.5 billion
2017 U.S. exports to Denmark: $874 million (#58 highest)
2017 U.S. imports from Denmark: $6.7 billion (#34 highest)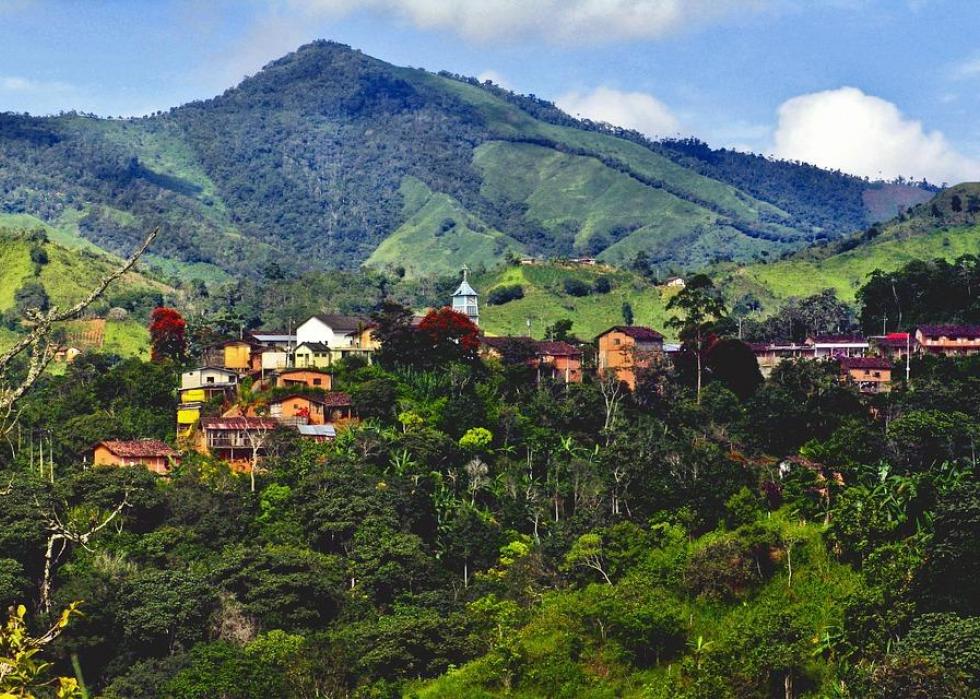 12 / 50
#39. Ecuador
2017 U.S. trade with Ecuador: $7.6 billion
2017 U.S. exports to Ecuador: $2.0 billion (#43 highest)
2017 U.S. imports from Ecuador: $5.6 billion (#38 highest)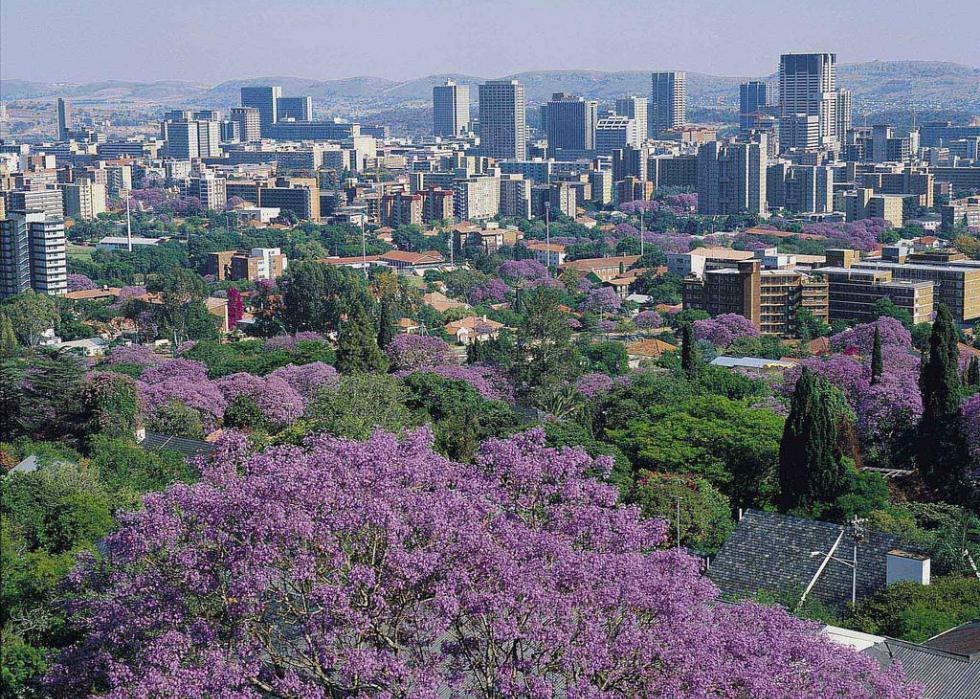 13 / 50
South African Tourism // flickr
#38. South Africa
2017 U.S. trade with South Africa: $7.8 billion
2017 U.S. exports to South Africa: $2.0 billion (#42 highest)
2017 U.S. imports from South Africa: $5.8 billion (#36 highest)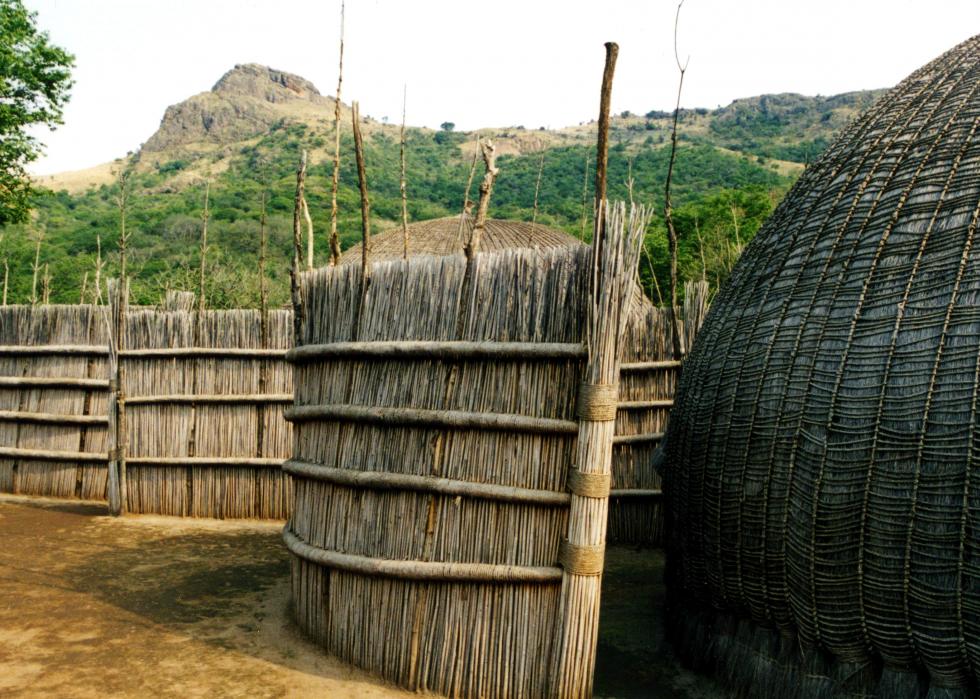 14 / 50
Caitlin // Wikimedia Commons
#37. Swaziland
2017 U.S. trade with Swaziland: $8.7 billion
2017 U.S. exports to Swaziland: $10 million (#181 highest)
2017 U.S. imports from Swaziland: $8.6 billion (#31 highest)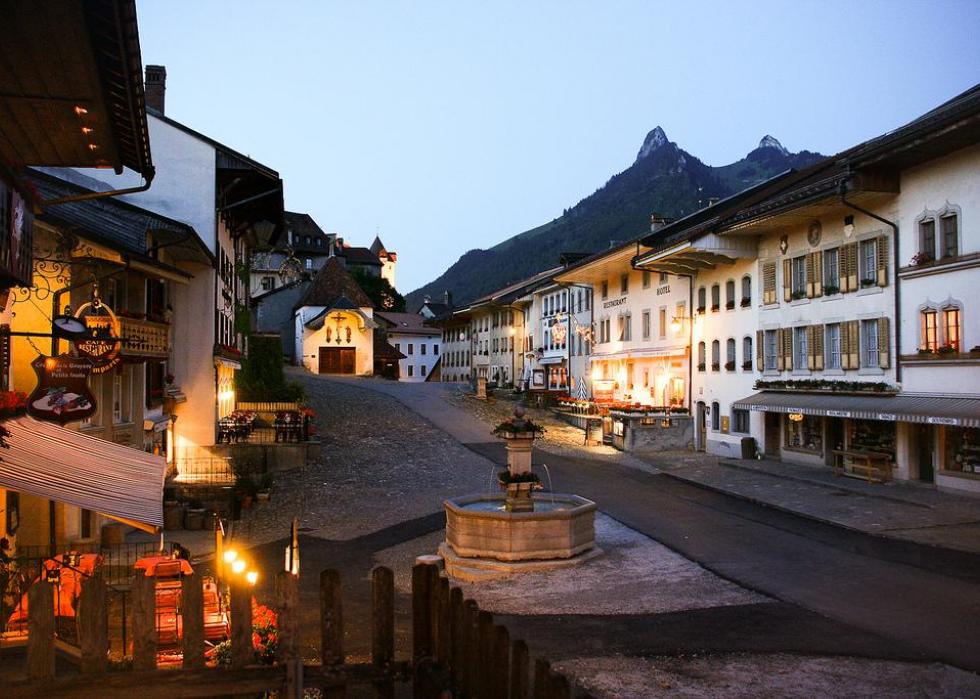 15 / 50
#36. Switzerland
2017 U.S. trade with Switzerland: $9.0 billion
2017 U.S. exports to Switzerland: $9.0 billion (#17 highest)
2017 U.S. imports from Switzerland: $4 million (#185 highest)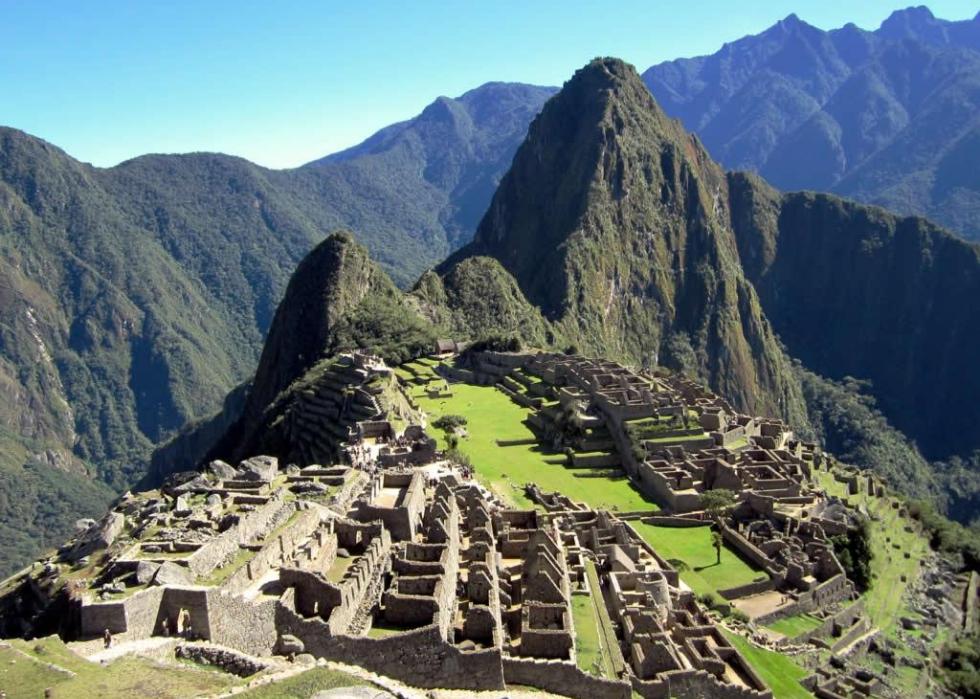 16 / 50
#35. Peru
2017 U.S. trade with Peru: $9.3 billion
2017 U.S. exports to Peru: $3.6 billion (#30 highest)
2017 U.S. imports from Peru: $5.7 billion (#37 highest)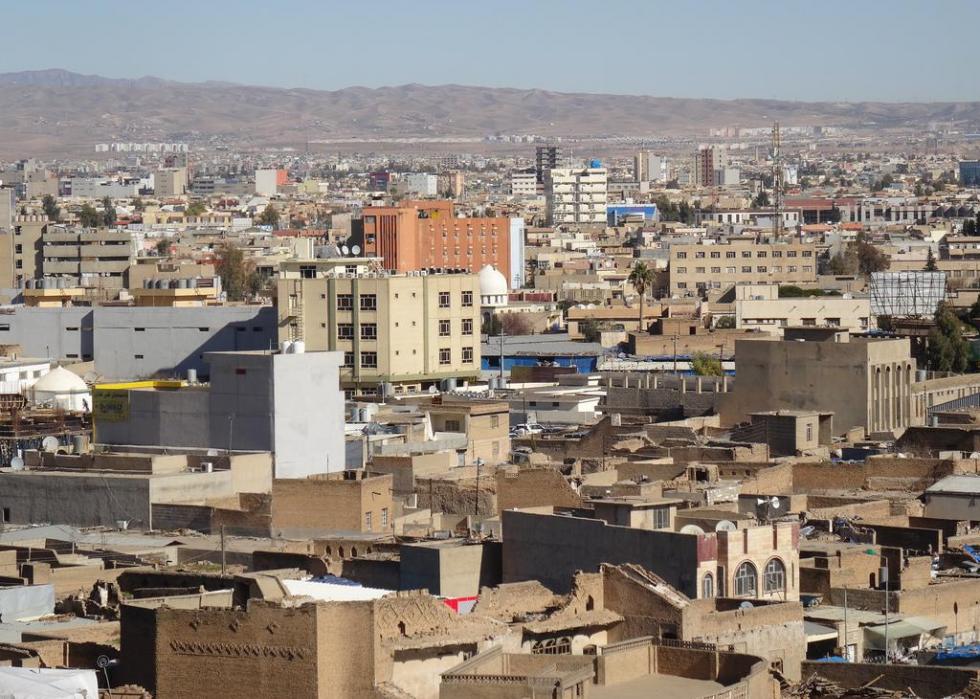 17 / 50
#34. Iraq
2017 U.S. trade with Iraq: $9.7 billion
2017 U.S. exports to Iraq: $507 million (#72 highest)
2017 U.S. imports from Iraq: $9.2 billion (#30 highest)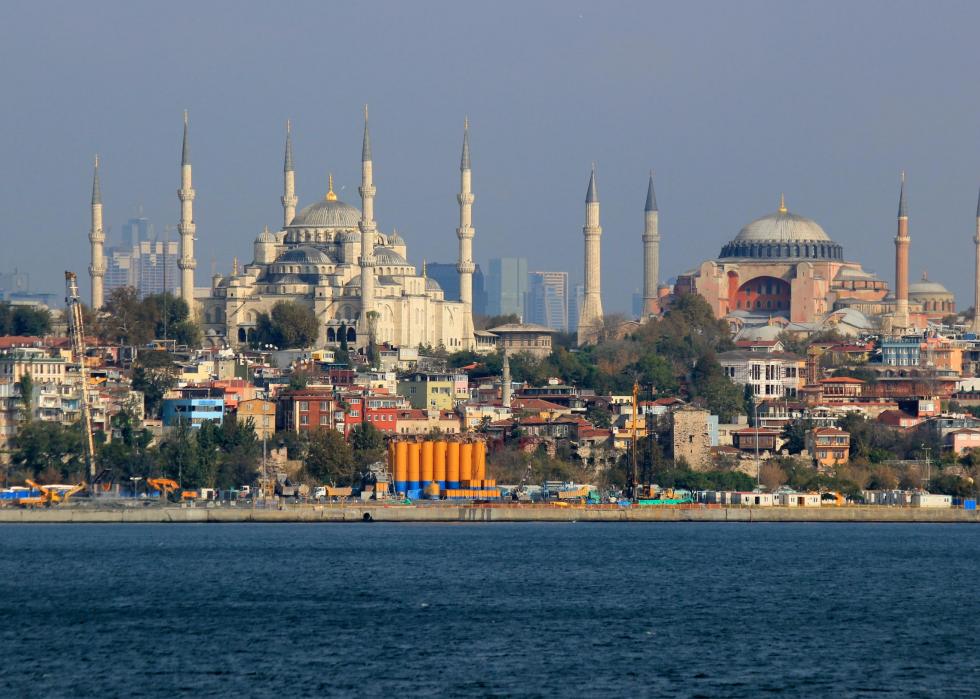 18 / 50
Julian Nitzsche // Wikimedia Commons
#33. Turkey
2017 U.S. trade with Turkey: $11.6 billion
2017 U.S. exports to Turkey: $3.9 billion (#28 highest)
2017 U.S. imports from Turkey: $7.7 billion (#33 highest)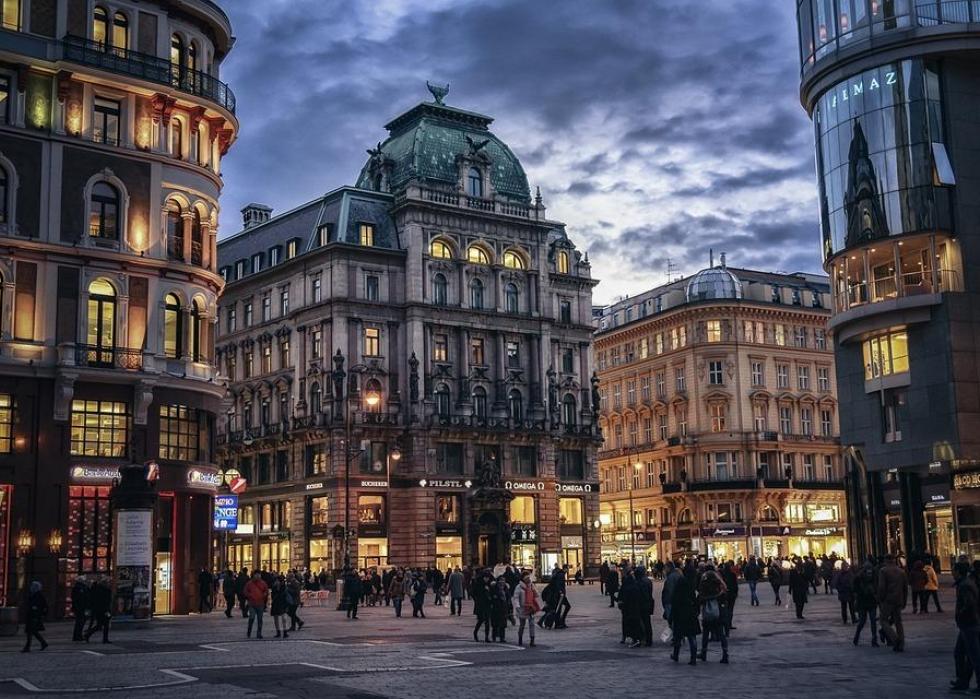 19 / 50
#32. Austria
2017 U.S. trade with Austria: $12.1 billion
2017 U.S. exports to Austria: $2.5 billion (#37 highest)
2017 U.S. imports from Austria: $9.5 billion (#28 highest)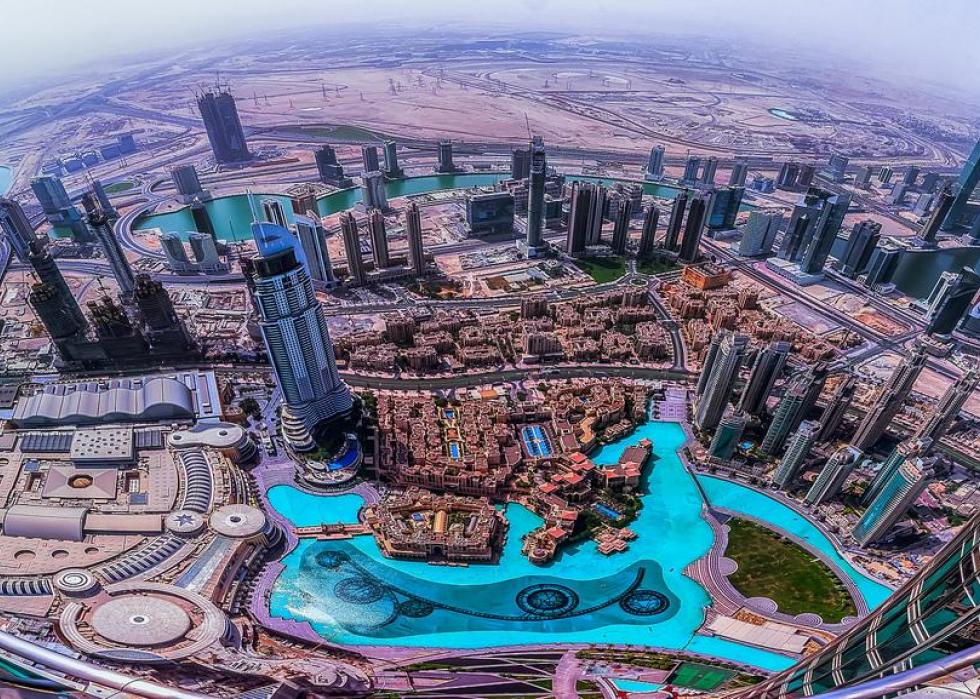 20 / 50
#31. United Arab Emirates
2017 U.S. trade with United Arab Emirates: $12.1 billion
2017 U.S. exports to United Arab Emirates: $8.2 billion (#18 highest)
2017 U.S. imports from United Arab Emirates: $3.9 billion (#46 highest)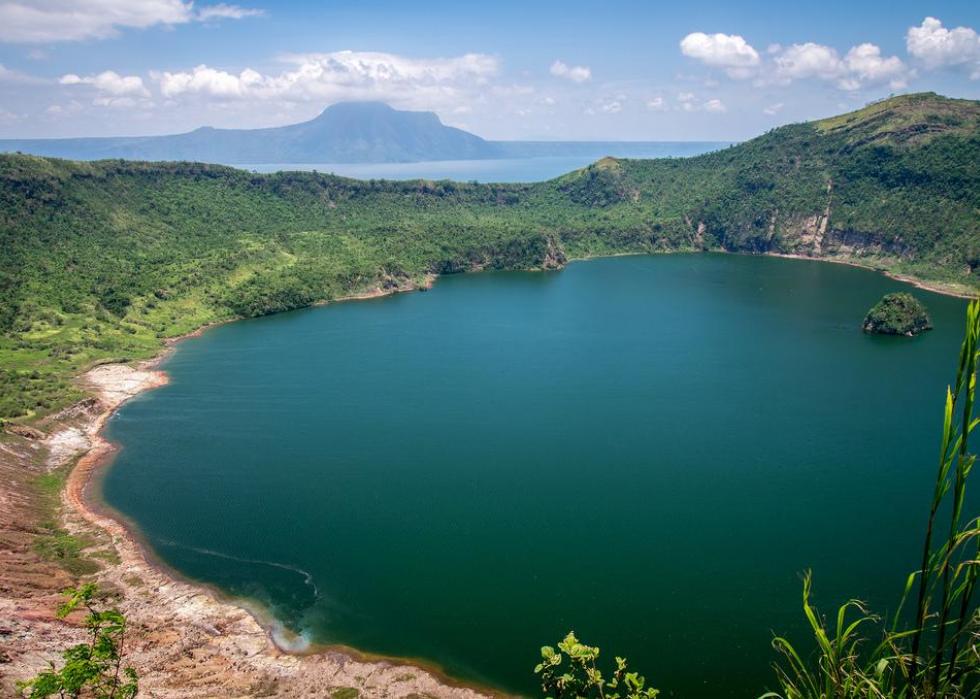 21 / 50
#30. Philippines
2017 U.S. trade with Philippines: $12.7 billion
2017 U.S. exports to Philippines: $3.3 billion (#32 highest)
2017 U.S. imports from Philippines: $9.5 billion (#29 highest)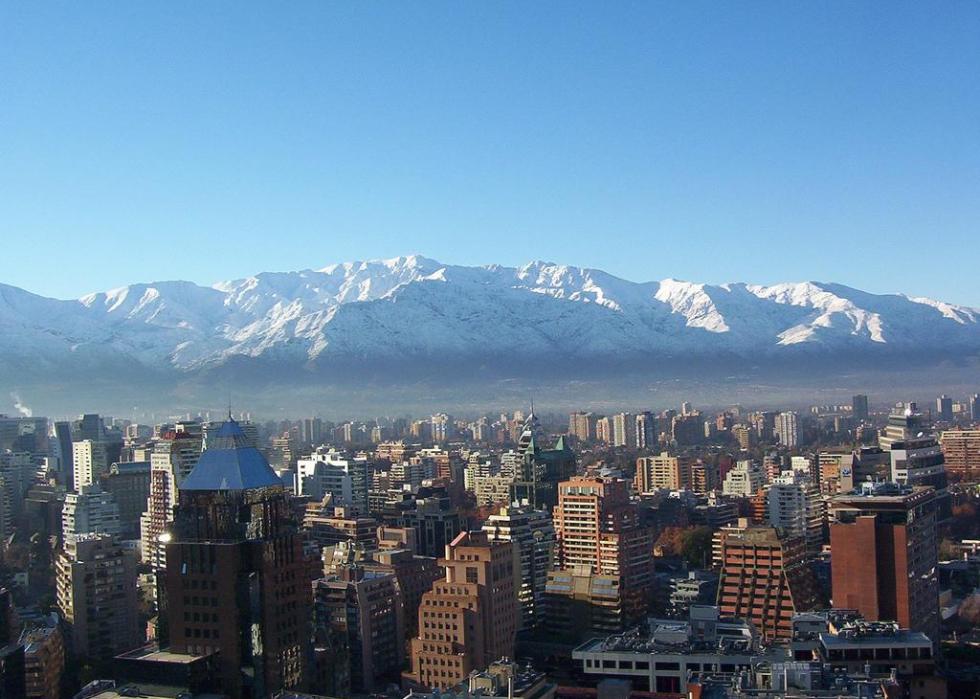 22 / 50
#29. Chile
2017 U.S. trade with Chile: $15.1 billion
2017 U.S. exports to Chile: $5.3 billion (#23 highest)
2017 U.S. imports from Chile: $9.8 billion (#27 highest)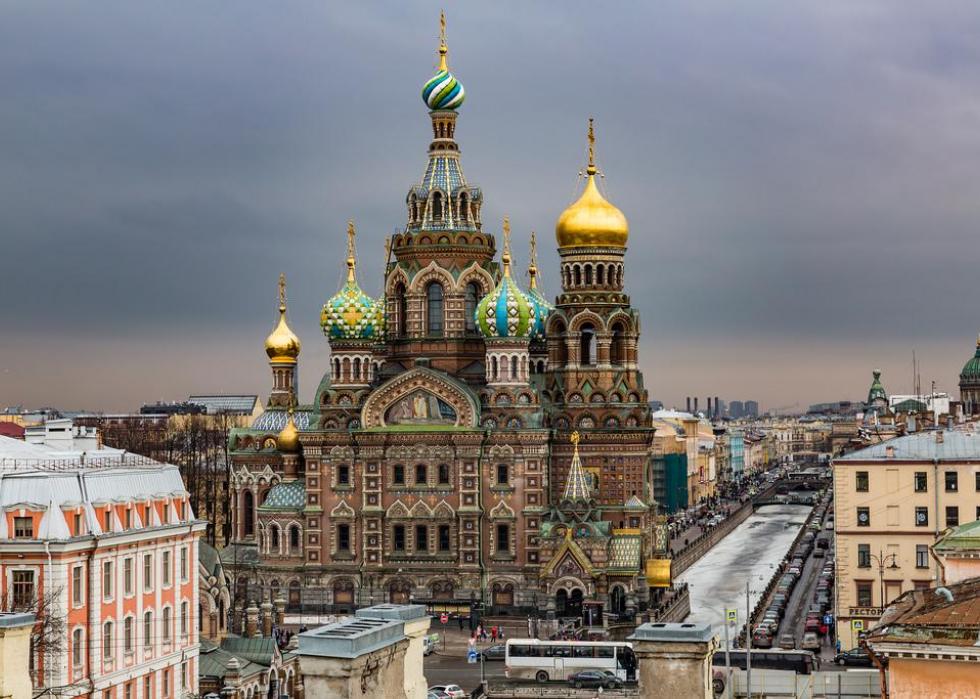 23 / 50
#28. Russia
2017 U.S. trade with Russia: $16.1 billion
2017 U.S. exports to Russia: $2.4 billion (#39 highest)
2017 U.S. imports from Russia: $13.7 billion (#23 highest)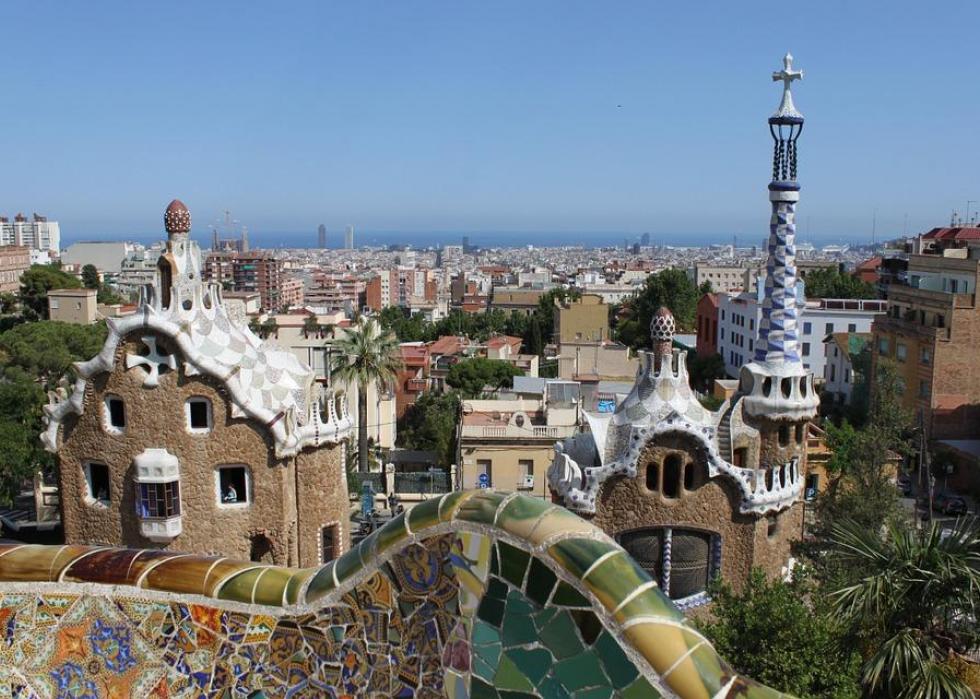 24 / 50
#27. Spain
2017 U.S. trade with Spain: $16.9 billion
2017 U.S. exports to Spain: $4.8 billion (#25 highest)
2017 U.S. imports from Spain: $12.1 billion (#25 highest)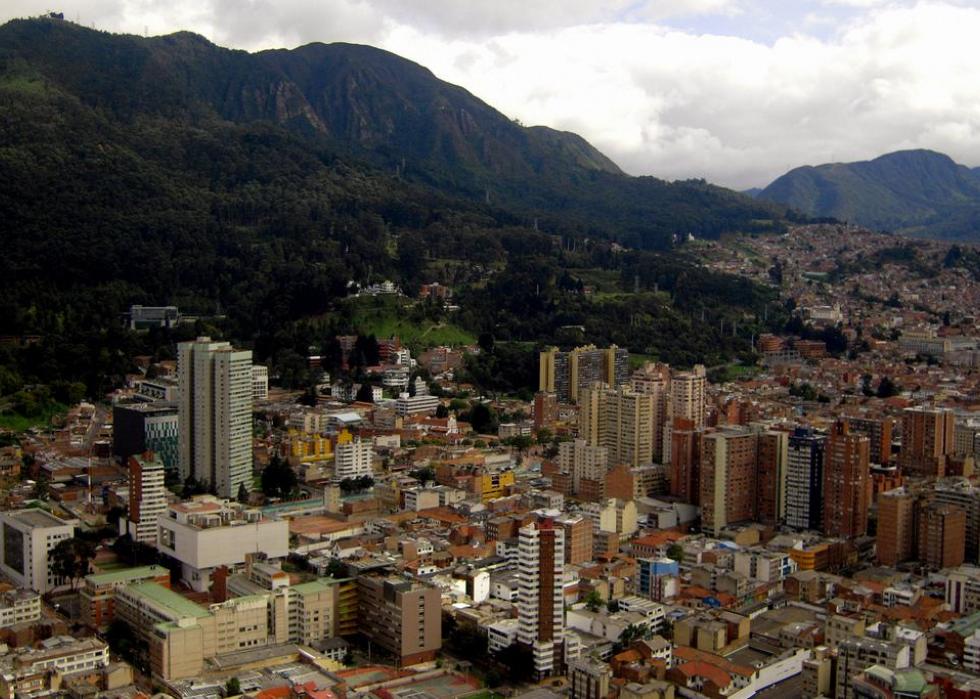 25 / 50
Edgar Zuniga Jr. // flickr
#26. Colombia
2017 U.S. trade with Colombia: $17.8 billion
2017 U.S. exports to Colombia: $5.9 billion (#21 highest)
2017 U.S. imports from Colombia: $11.9 billion (#26 highest)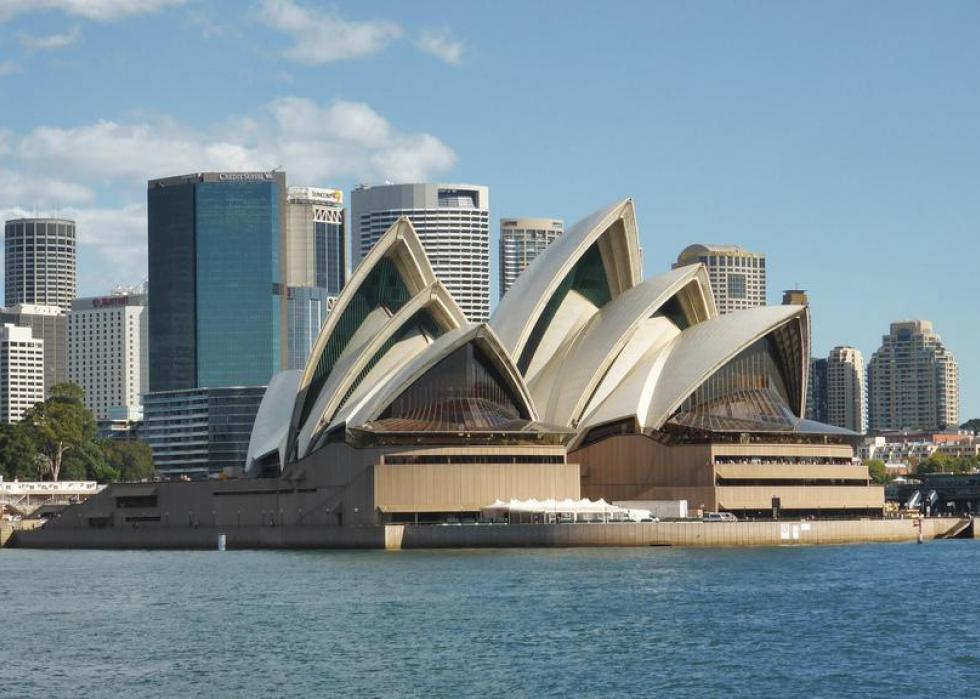 26 / 50
#25. Australia
2017 U.S. trade with Australia: $18.1 billion
2017 U.S. exports to Australia: $9.8 billion (#15 highest)
2017 U.S. imports from Australia: $8.4 billion (#32 highest)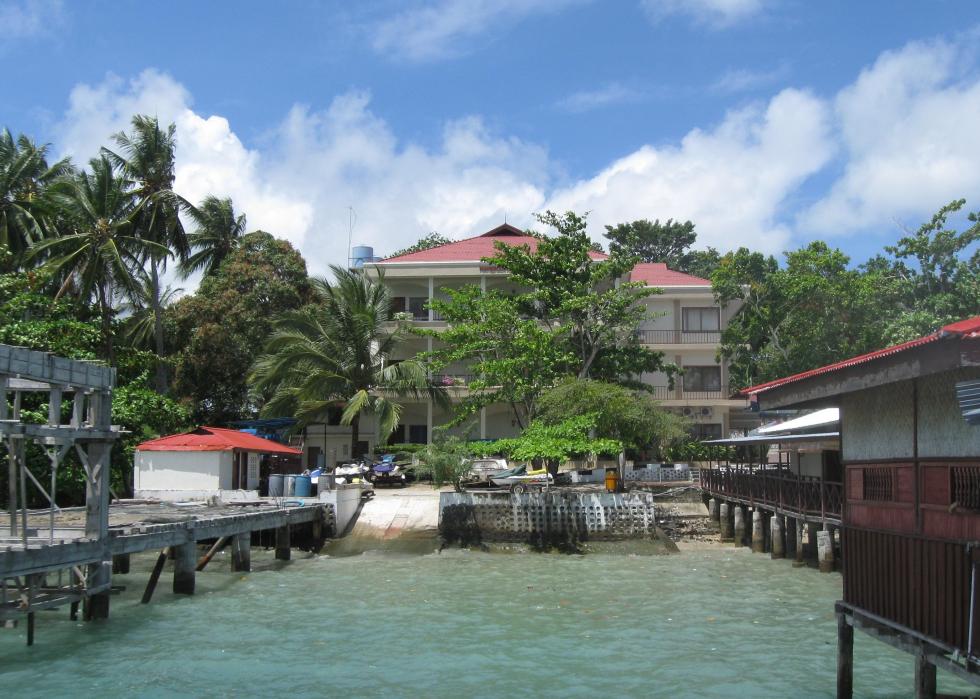 27 / 50
Vlademir Lysenko // Wikimedia Comons
#24. Indonesia
2017 U.S. trade with Indonesia: $20.2 billion
2017 U.S. exports to Indonesia: $2.6 billion (#34 highest)
2017 U.S. imports from Indonesia: $17.5 billion (#20 highest)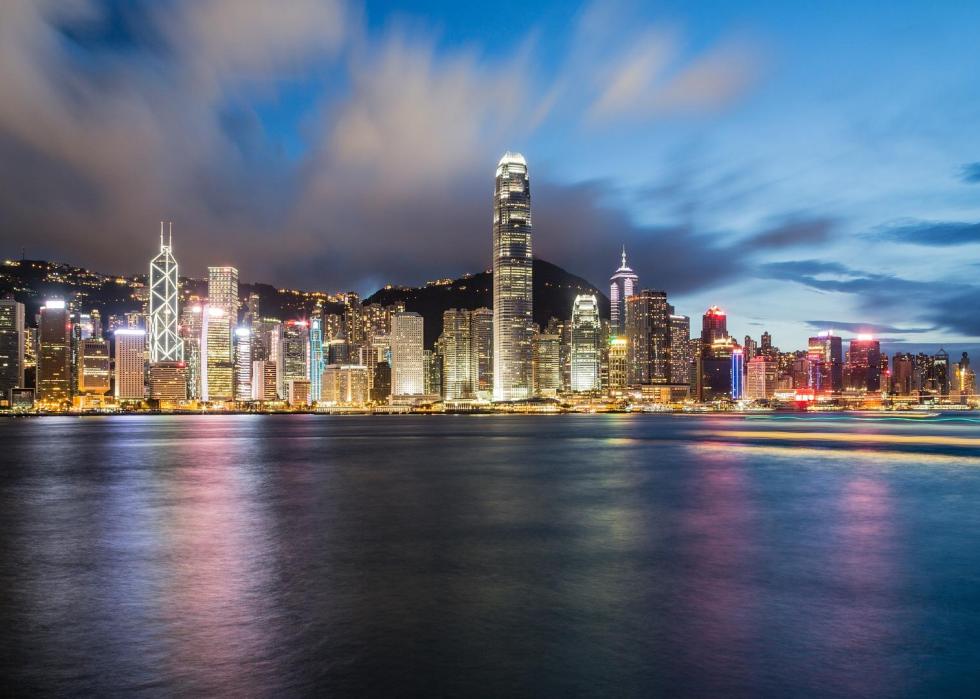 28 / 50
#23. Hong Kong
2017 U.S. trade with Hong Kong: $23.1 billion
2017 U.S. exports to Hong Kong: $16.6 billion (#9 highest)
2017 U.S. imports from Hong Kong: $6.6 billion (#35 highest)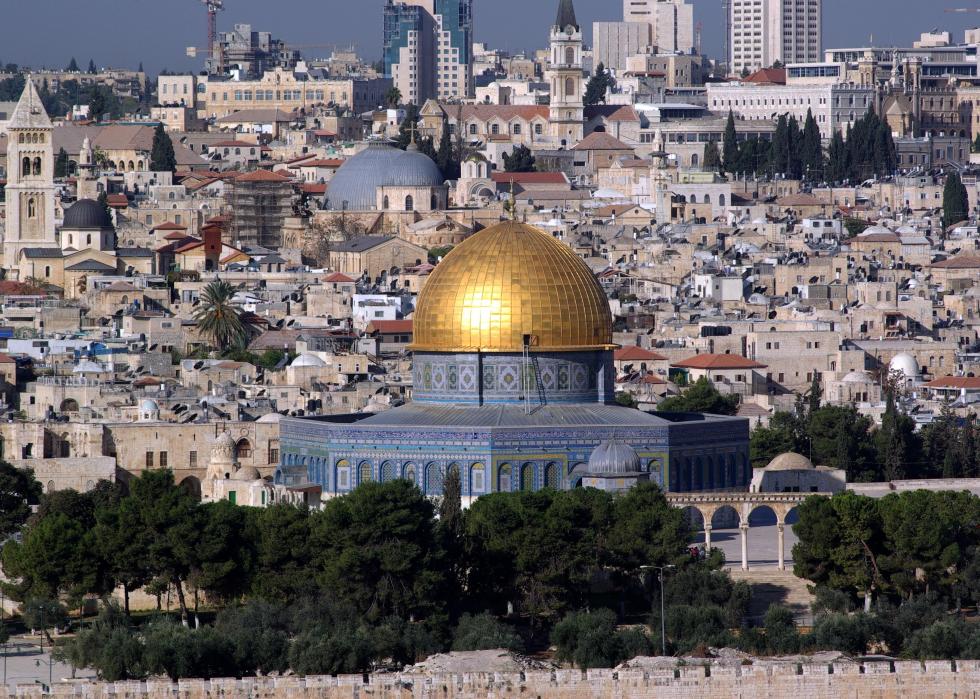 29 / 50
Berthold Werner // Wikimedia Commons
#22. Israel
2017 U.S. trade with Israel: $24.7 billion
2017 U.S. exports to Israel: $4.9 billion (#24 highest)
2017 U.S. imports from Israel: $19.8 billion (#19 highest)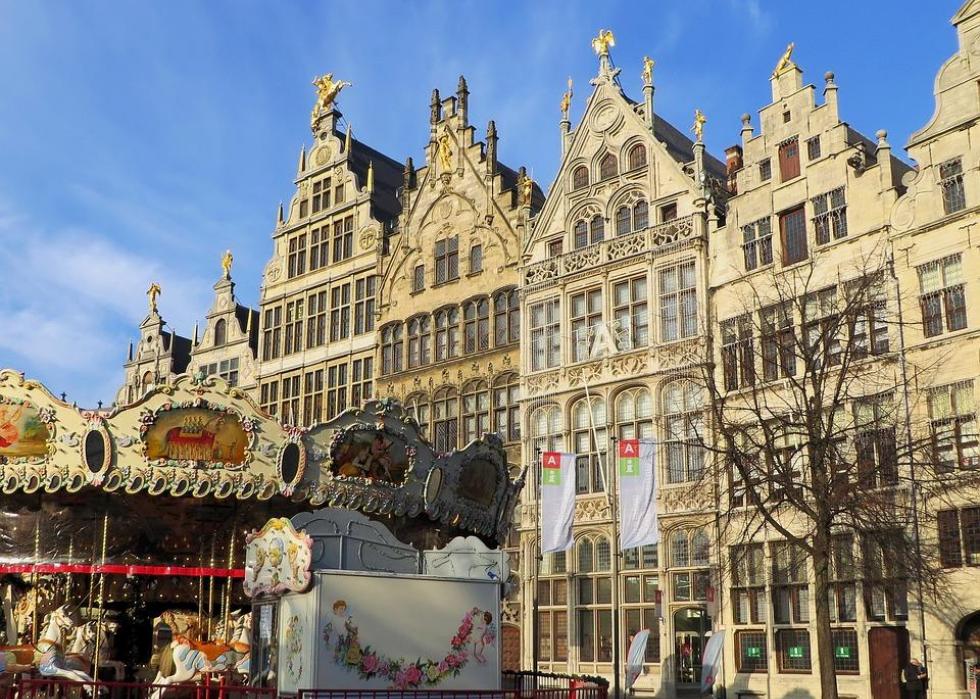 30 / 50
#21. Belgium
2017 U.S. trade with Belgium: $24.8 billion
2017 U.S. exports to Belgium: $12.5 billion (#12 highest)
2017 U.S. imports from Belgium: $12.3 billion (#24 highest)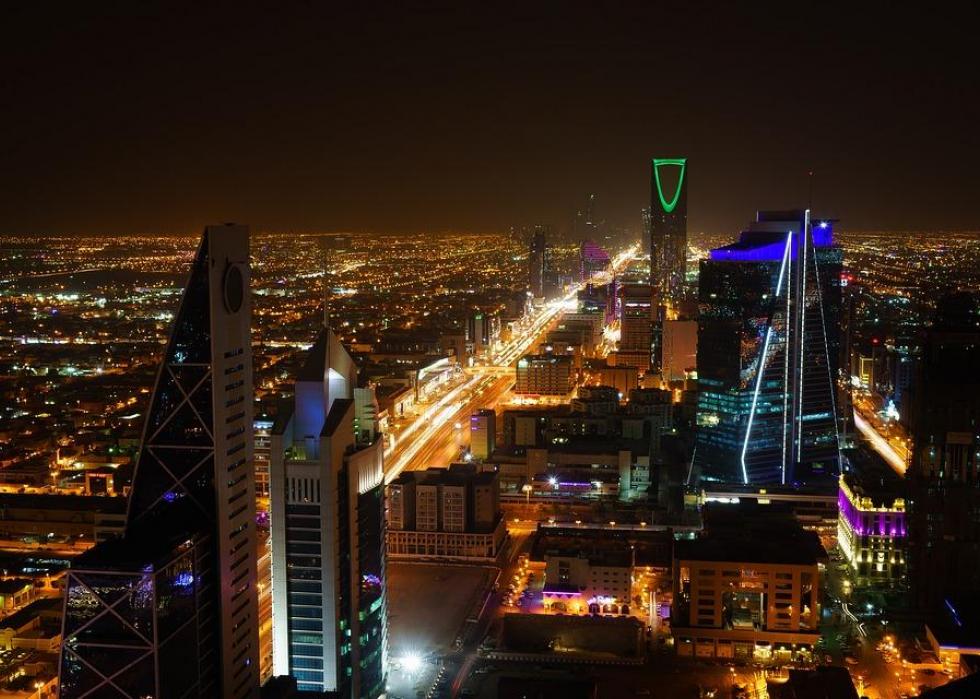 31 / 50
#20. Saudi Arabia
2017 U.S. trade with Saudi Arabia: $26.7 billion
2017 U.S. exports to Saudi Arabia: $6.7 billion (#20 highest)
2017 U.S. imports from Saudi Arabia: $20.0 billion (#18 highest)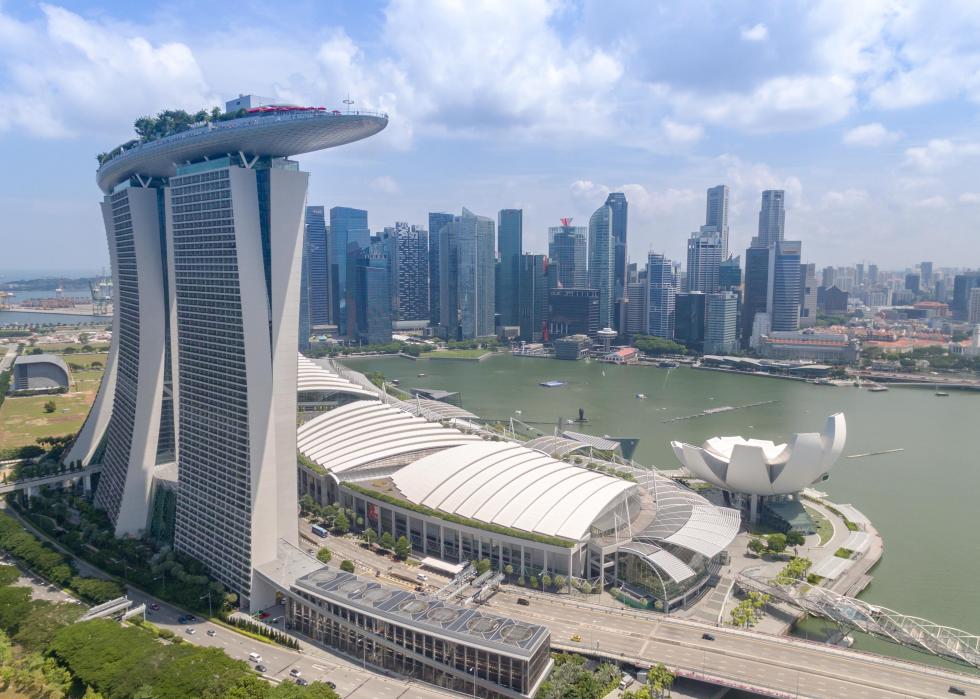 32 / 50
dronepicr // Wikimedia Commons
#19. Singapore
2017 U.S. trade with Singapore: $27.5 billion
2017 U.S. exports to Singapore: $12.2 billion (#13 highest)
2017 U.S. imports from Singapore: $15.2 billion (#21 highest)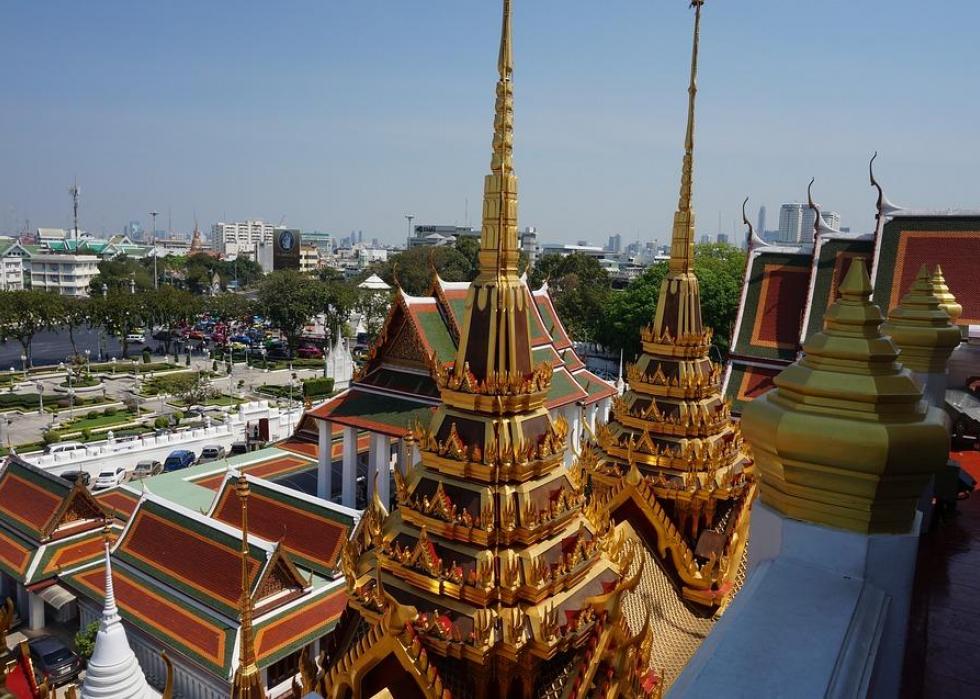 33 / 50
#18. Thailand
2017 U.S. trade with Thailand: $28.9 billion
2017 U.S. exports to Thailand: $4.3 billion (#26 highest)
2017 U.S. imports from Thailand: $24.6 billion (#16 highest)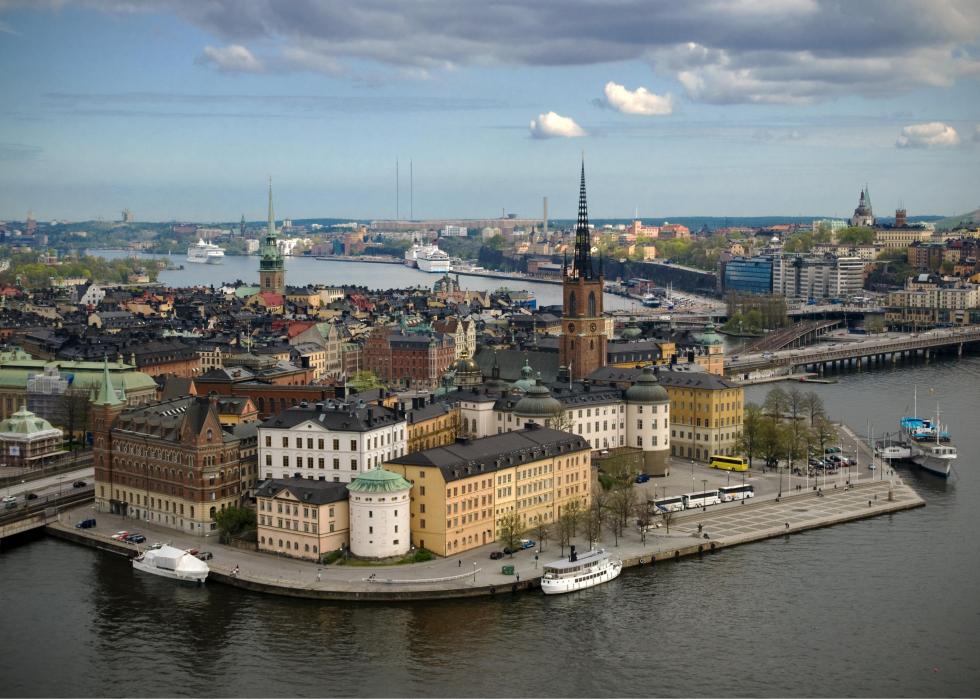 34 / 50
Benoit Derrier // Wikimedia Commons
#17. Sweden
2017 U.S. trade with Sweden: $30.9 billion
2017 U.S. exports to Sweden: $1.5 billion (#48 highest)
2017 U.S. imports from Sweden: $29.4 billion (#15 highest)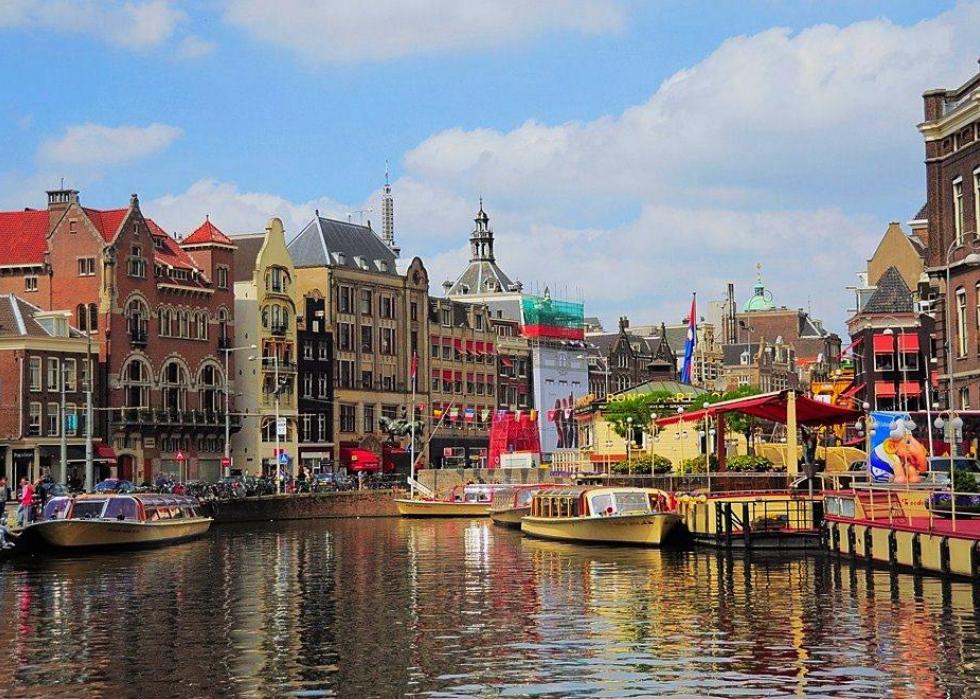 35 / 50
faungg's photos // flickr
#16. Netherlands
2017 U.S. trade with Netherlands: $31.6 billion
2017 U.S. exports to Netherlands: $17.2 billion (#8 highest)
2017 U.S. imports from Netherlands: $14.4 billion (#22 highest)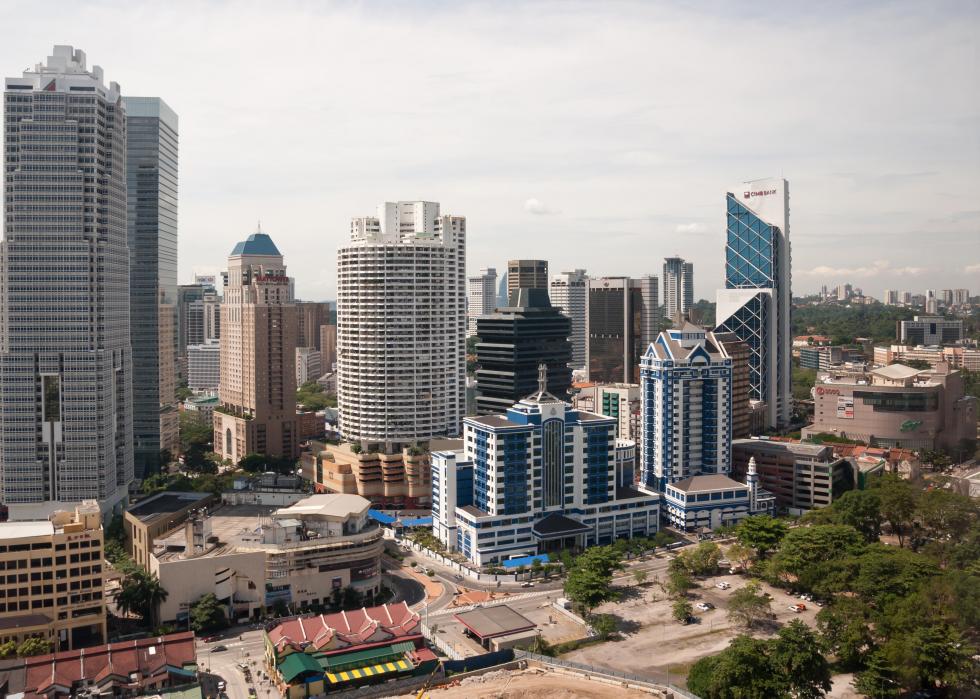 36 / 50
Uwe Aranas // Wikimedia Commons
#15. Malaysia
2017 U.S. trade with Malaysia: $35.5 billion
2017 U.S. exports to Malaysia: $5.6 billion (#22 highest)
2017 U.S. imports from Malaysia: $29.9 billion (#14 highest)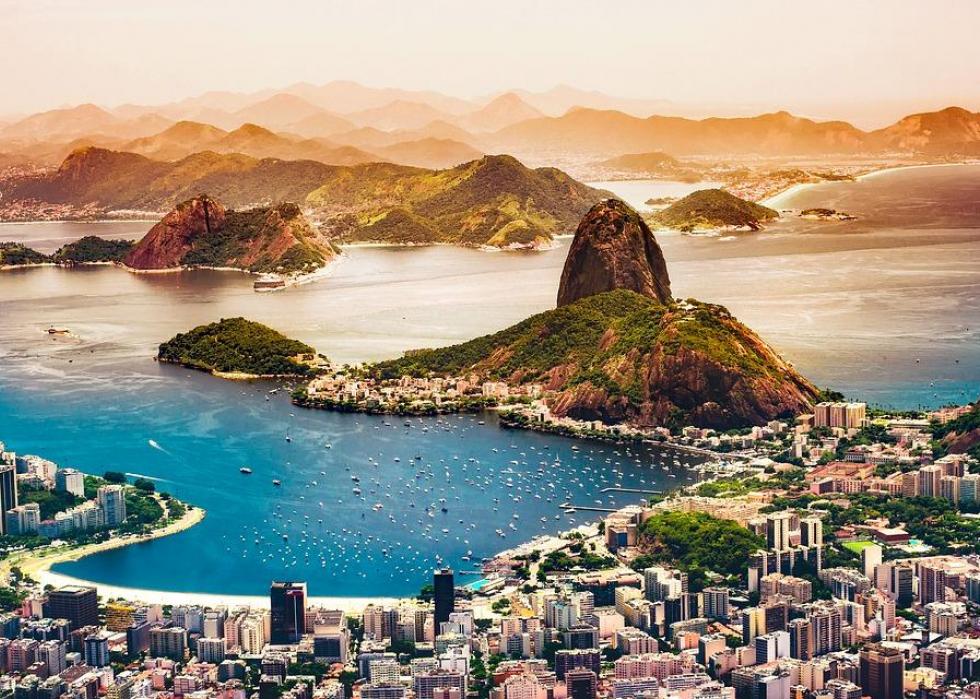 37 / 50
#14. Brazil
2017 U.S. trade with Brazil: $37.6 billion
2017 U.S. exports to Brazil: $14.2 billion (#10 highest)
2017 U.S. imports from Brazil: $23.4 billion (#17 highest)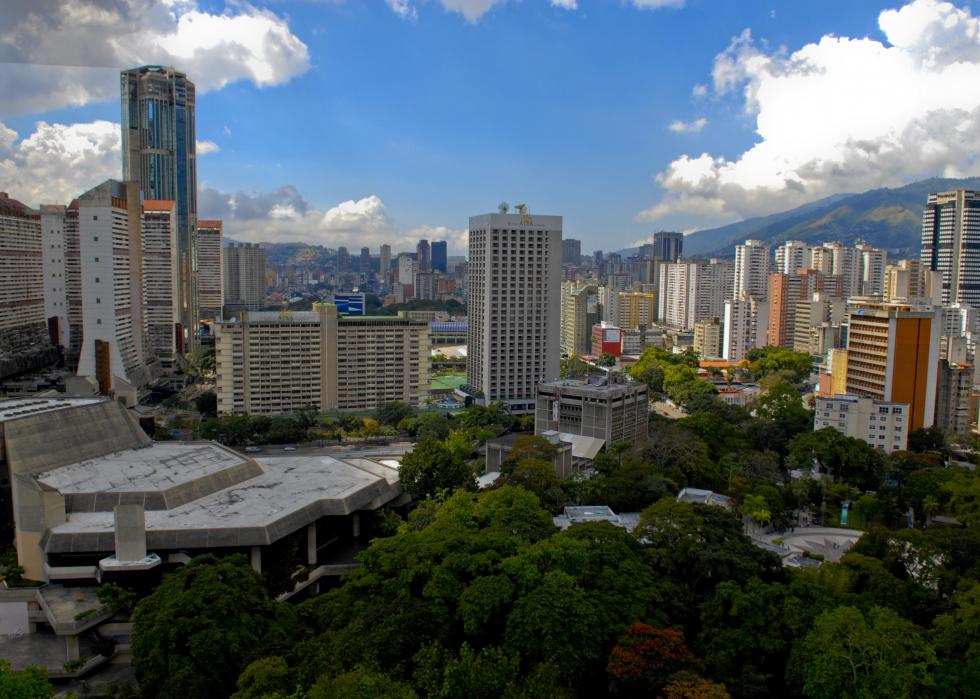 38 / 50
Paulino Moran // Wikimedia Commons
#13. Venezuela
2017 U.S. trade with Venezuela: $39.4 billion
2017 U.S. exports to Venezuela: $1.8 billion (#45 highest)
2017 U.S. imports from Venezuela: $37.6 billion (#12 highest)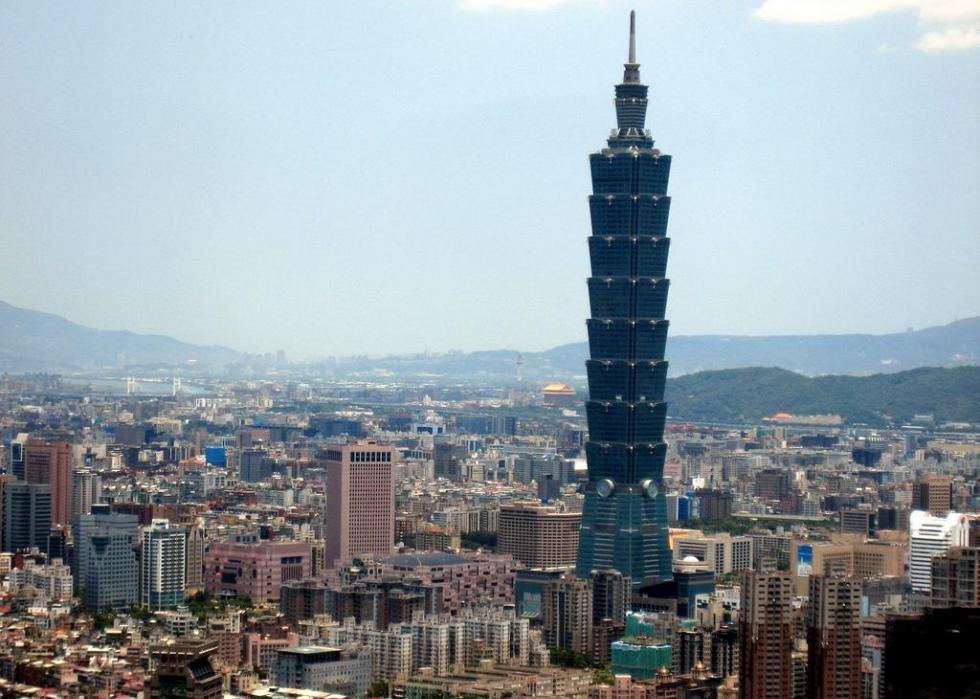 39 / 50
#12. Taiwan
2017 U.S. trade with Taiwan: $44.6 billion
2017 U.S. exports to Taiwan: $10.7 billion (#14 highest)
2017 U.S. imports from Taiwan: $33.9 billion (#13 highest)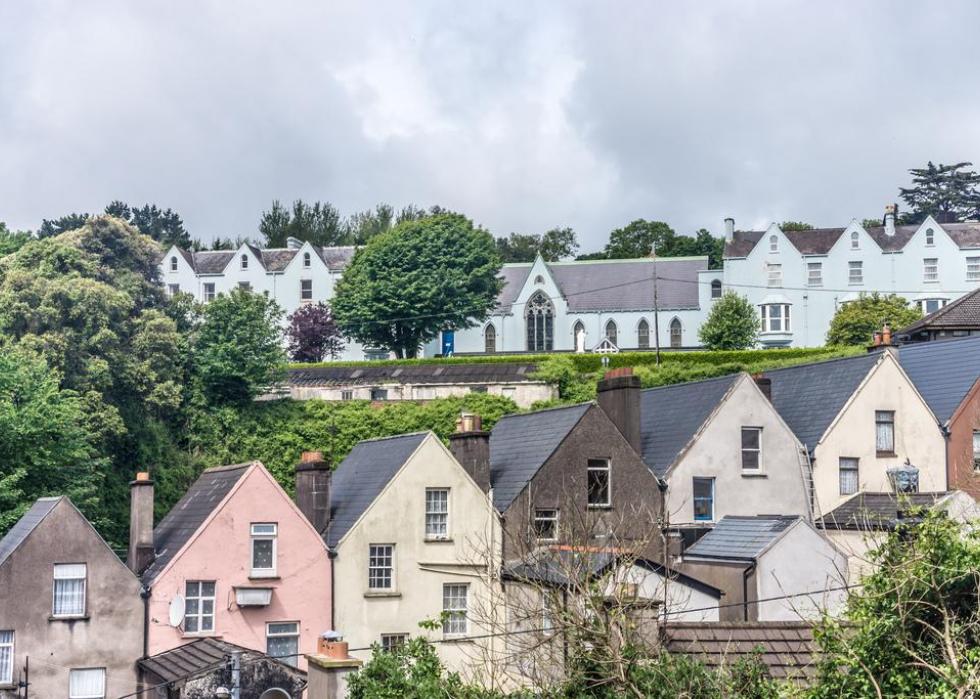 40 / 50
#11. Ireland
2017 U.S. trade with Ireland: $46.7 billion
2017 U.S. exports to Ireland: $4.2 billion (#27 highest)
2017 U.S. imports from Ireland: $42.5 billion (#8 highest)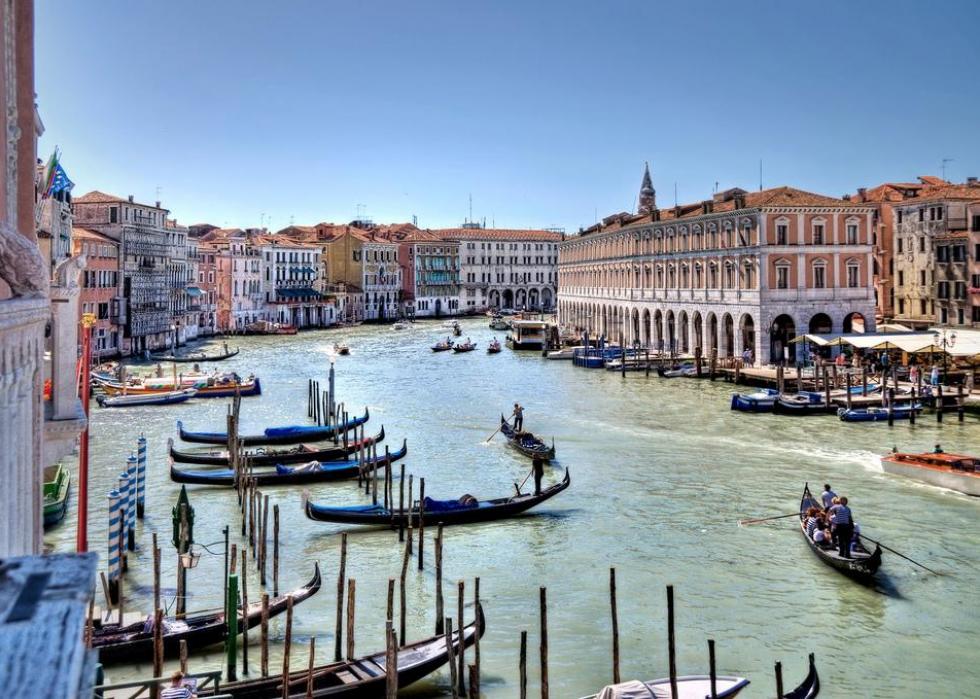 41 / 50
#10. Italy
2017 U.S. trade with Italy: $47 billion
2017 U.S. exports to Italy: $7.7 billion (#19 highest)
2017 U.S. imports from Italy: $39.2 billion (#10 highest)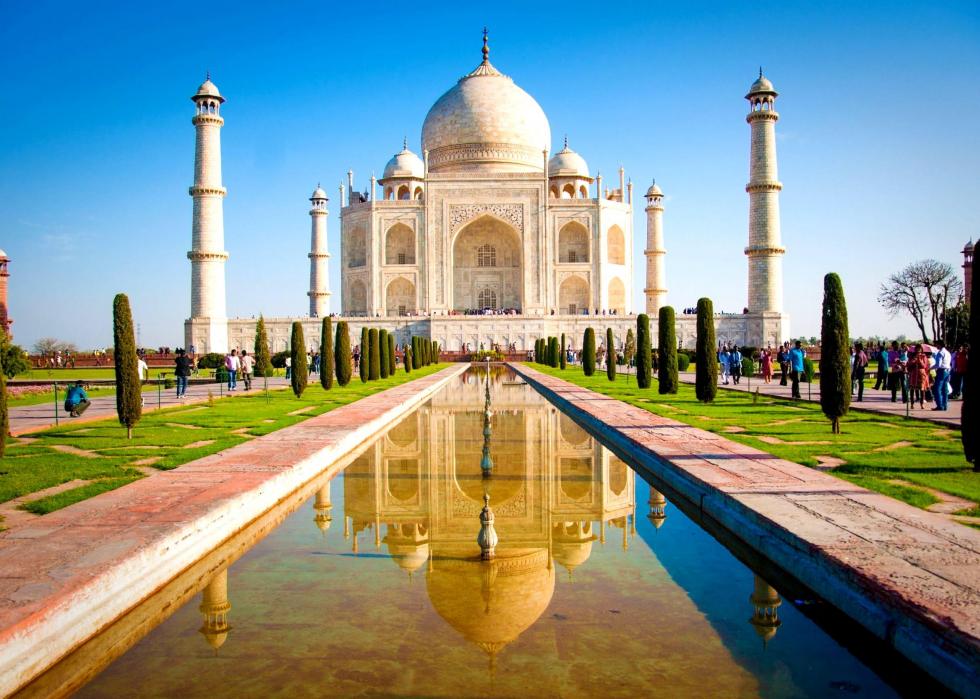 42 / 50
Joel Godwin // Wikimedia Commons
#9. India
2017 U.S. trade with India: $49.9 billion
2017 U.S. exports to India: $9.8 billion (#16 highest)
2017 U.S. imports from India: $40.1 billion (#9 highest)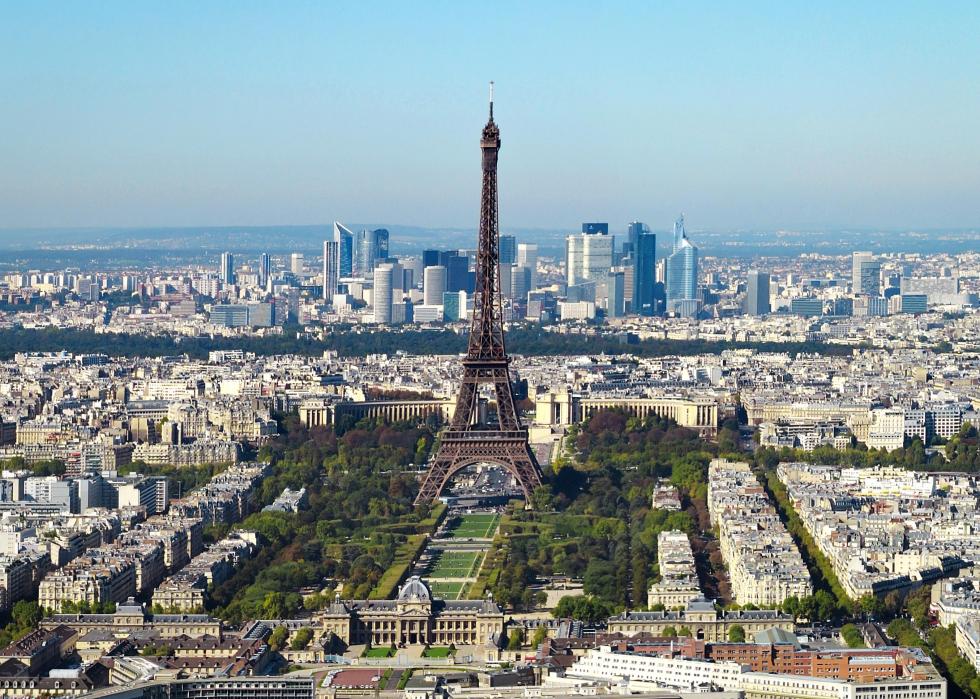 43 / 50
Taxiarchos228 // Wikimedia Commons
#8. France
2017 U.S. trade with France: $52.5 billion
2017 U.S. exports to France: $13.7 billion (#11 highest)
2017 U.S. imports from France: $38.8 billion (#11 highest)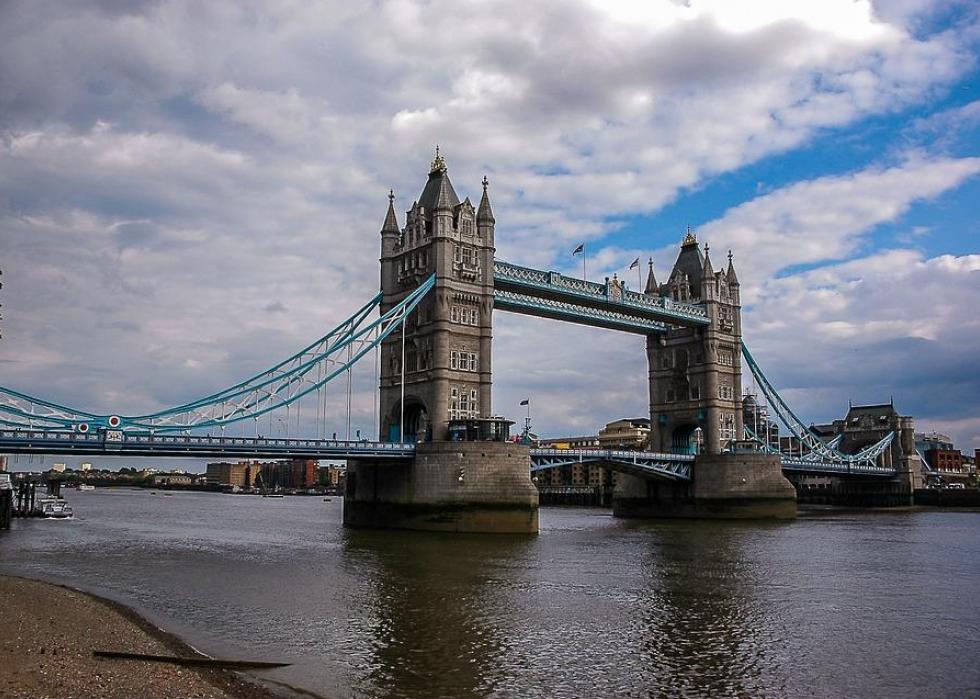 44 / 50
Jordan Holiday // pixabay
#7. United Kingdom
2017 U.S. trade with United Kingdom: $67.1 billion
2017 U.S. exports to United Kingdom: $22.7 billion (#5 highest)
2017 U.S. imports from United Kingdom: $44.4 billion (#7 highest)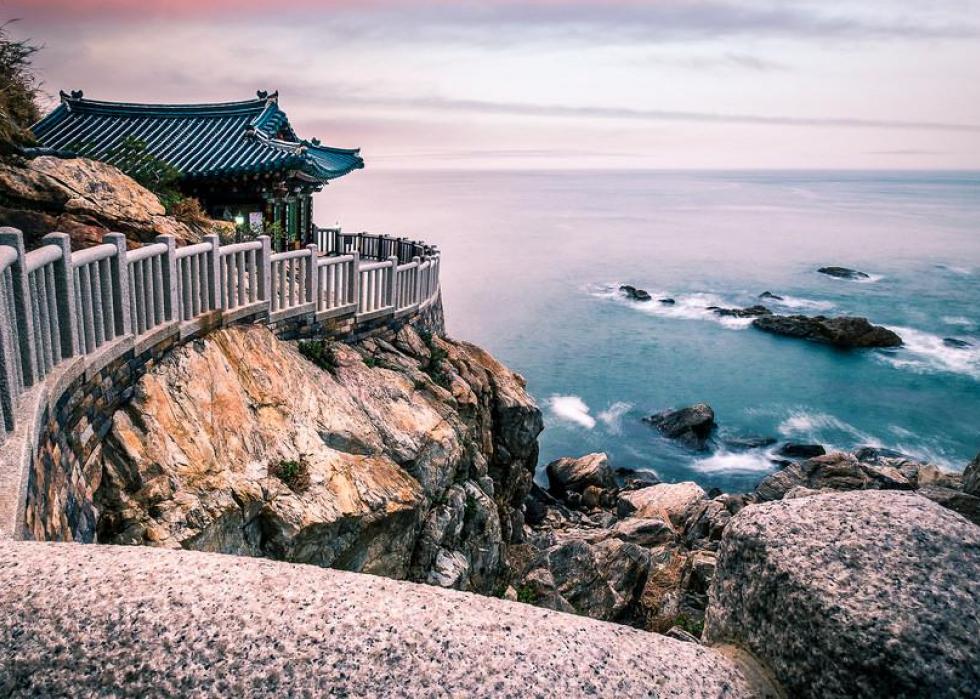 45 / 50
#6. South Korea
2017 U.S. trade with South Korea: $79.6 billion
2017 U.S. exports to South Korea: $20.3 billion (#7 highest)
2017 U.S. imports from South Korea: $59.4 billion (#6 highest)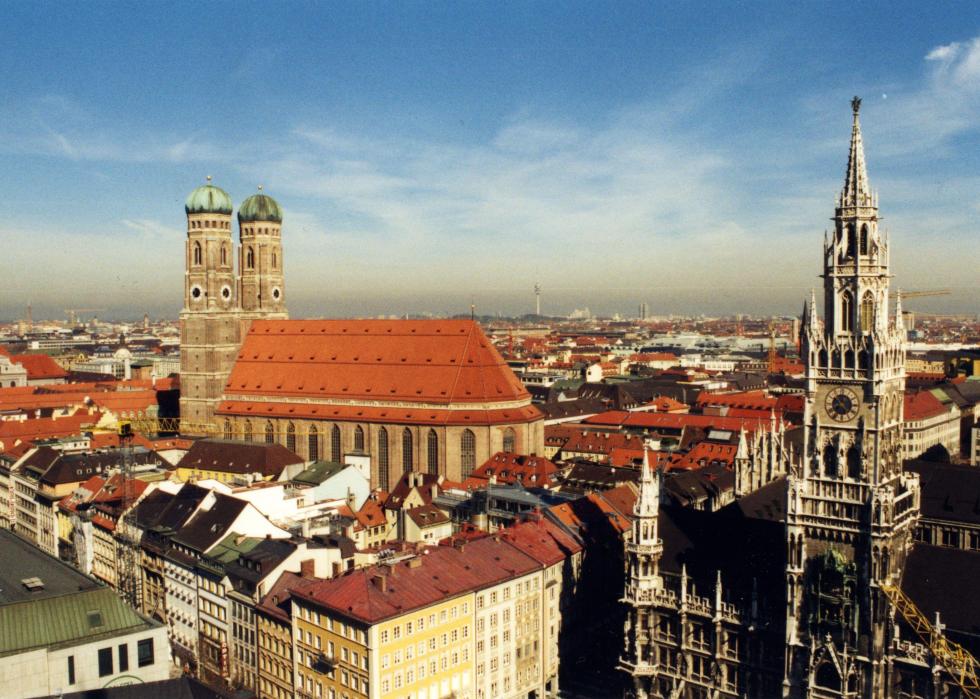 46 / 50
Stefan Kuhn // Wikimedia Commons
#5. Germany
2017 U.S. trade with Germany: $115.9 billion
2017 U.S. exports to Germany: $21.9 billion (#6 highest)
2017 U.S. imports from Germany: $94 billion (#5 highest)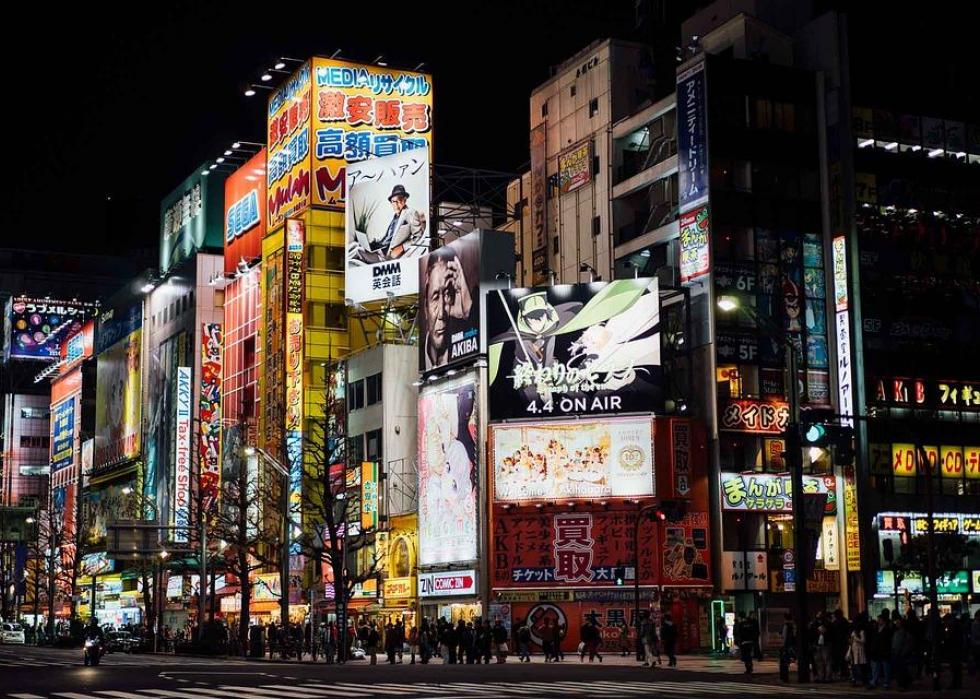 47 / 50
judithscharnowski // pixabay
#4. Japan
2017 U.S. trade with Japan: $139.6 billion
2017 U.S. exports to Japan: $27.2 billion (#4 highest)
2017 U.S. imports from Japan: $112.5 billion (#4 highest)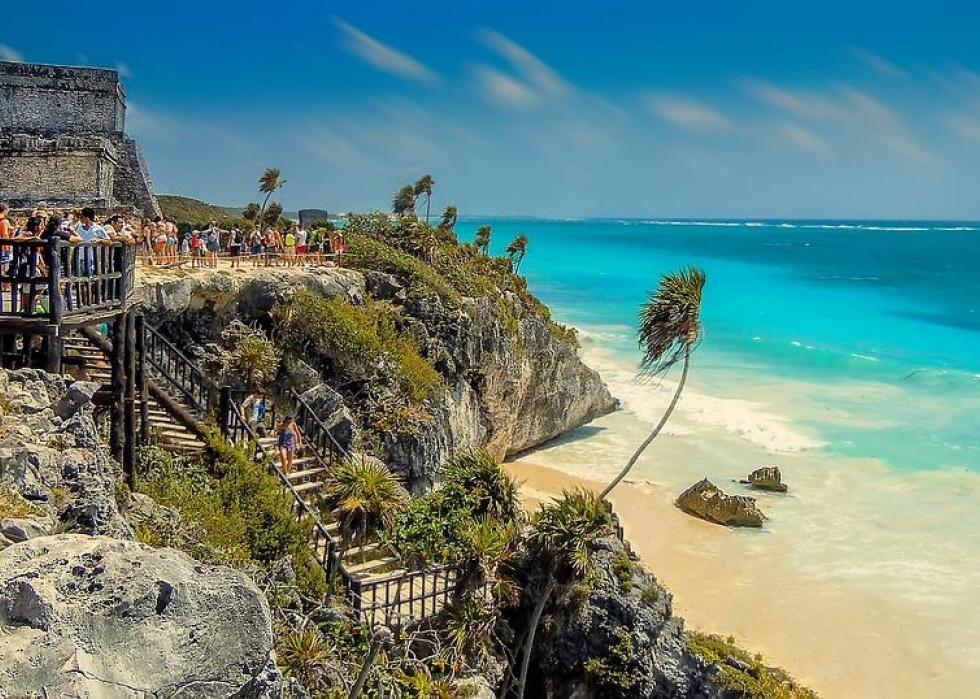 48 / 50
#3. Mexico
2017 U.S. trade with Mexico: $354.5 billion
2017 U.S. exports to Mexico: $97.7 billion (#2 highest)
2017 U.S. imports from Mexico: $256.9 billion (#2 highest)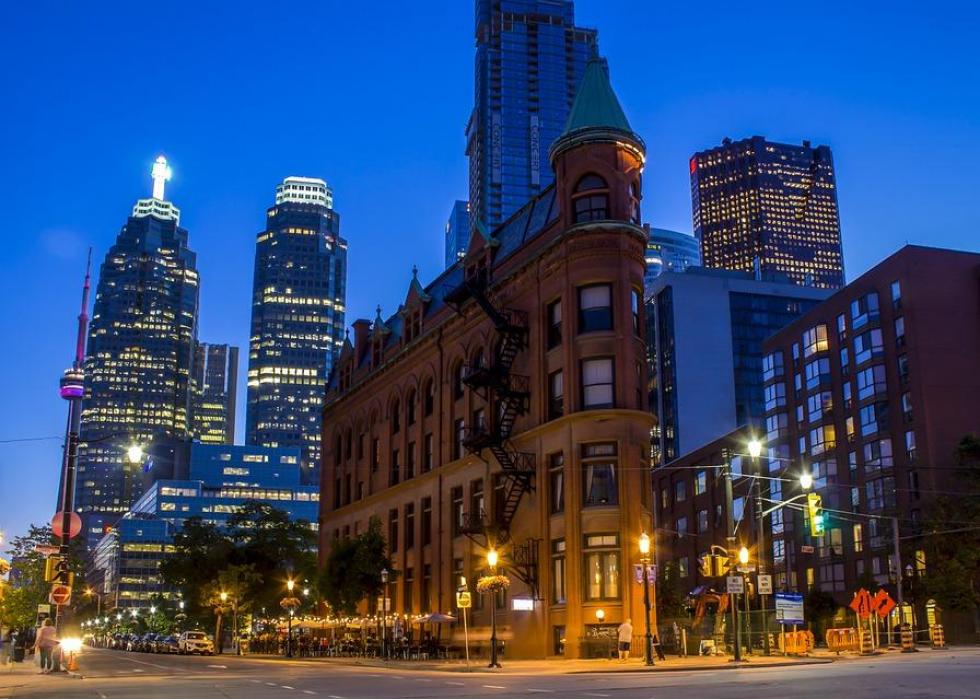 49 / 50
TesaPhotography // pixabay
#2. Canada
2017 U.S. trade with Canada: $366.2 billion
2017 U.S. exports to Canada: $114.5 billion (#1 highest)
2017 U.S. imports from Canada: $251.7 billion (#3 highest)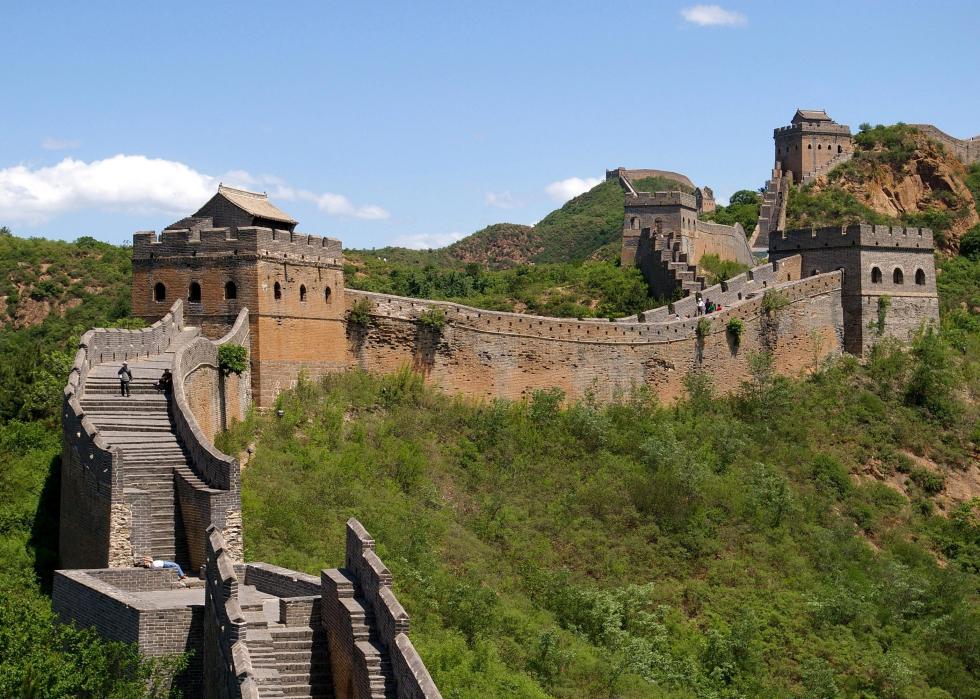 50 / 50
Jakub Halun // Wikimedia Commons
#1. China
2017 U.S. trade with China: $432.1 billion
2017 U.S. exports to China: $49.1 billion (#3 highest)
2017 U.S. imports from China: $383.1 billion (#1 highest)