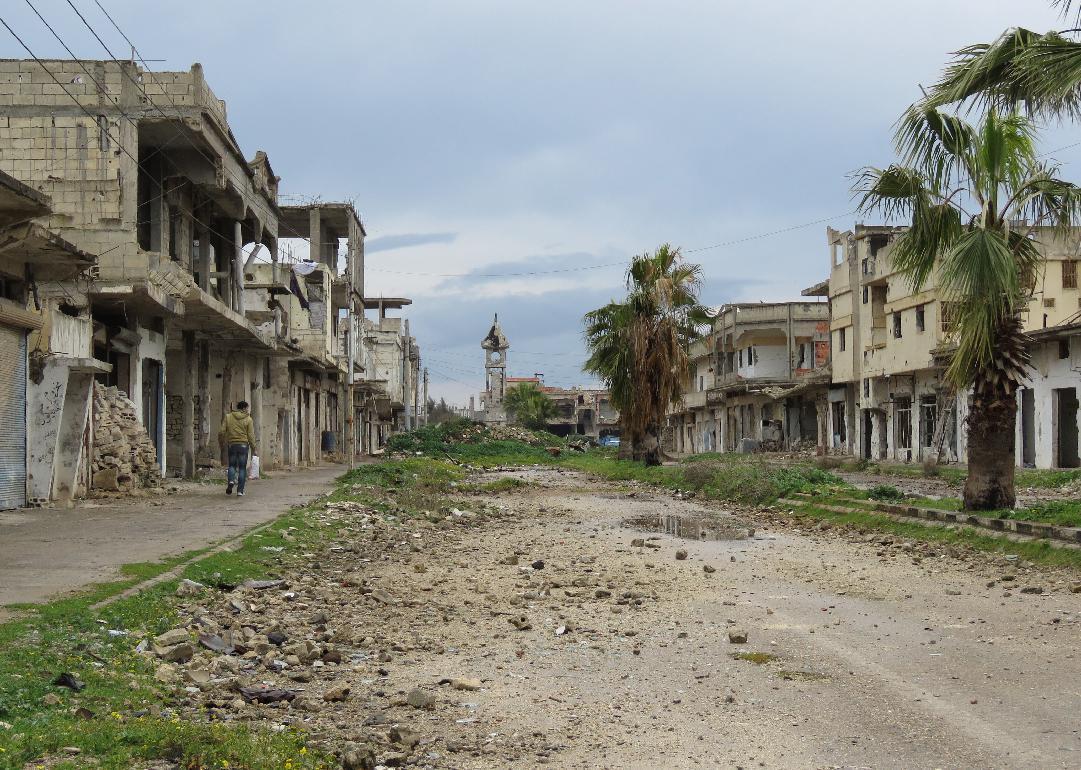 These countries have the fastest-shrinking populations in the world
SAIF AL-HILAOUI // Getty Images
These countries have the fastest-shrinking populations in the world
The United Kingdom is poised to leave the European Union on Oct. 31 without an exit deal. The first attempted exit of a nation from the eurocentric political and financial supranational organization, the separation—popularly known as "Brexit"—would be tricky under agreeable circumstances, as it would require both the U.K. and the eurozone to adopt new trade agreements, new currency controls, and new customs standards.
However, the selection of Boris Johnson, a Brexit hardliner, as prime minister, significantly complicates things. Determined to get the British Parliament to agree to his terms for the "divorce," Johnson moved to adjourn the Parliament, shortening the time it will have to consider a proposal before "crashing out" with no international trade or customs treaties (as the EU was authorized to negotiate internationally for the U.K. during its membership). The county's Supreme Court ruled this action illegal on Sept. 24, and members of Parliament have since returned to the House of Commons.
This situation, which could possibly see the U.K. virtually isolated and incapable of receiving vital supplies, was partially a response to an increasing migrant crisis in the EU. Some "leave" voters grew concerned about the fact that the U.K. is accepting not only external refugees from countries like Syria, Venezuela, and Ukraine, but also internal migrants from the former USSR and the former Soviet Bloc countries.
A person, given the opportunity, usually will choose what is safe and most conducive to their and their family's security. Concerns such as war, a weak economy, an oppressive government, or other factors that lend an air of uncertainty, fuels emigration or migration from an area. Should this migration be of childbearing-age residents, the loss could also lead to a situation where the death rate exceeds the birth rate.
To better understand this, Stacker consulted data from the World Bank to determine the 20 countries with the fastest-shrinking populations. The 30 independent nations with the lowest rates of annual percent population growth in 2018 are ranked here. These countries' average population growth rates over the past 10 and 50 years are also included.
While the nations are ranked by their 2018 rate of population decline, the data is accurate as of 2019. The average growth rate for the nations was 1.11% in 2018, with a 10-year growth rate of 1.19% and a 50-year growth rate of 1.56%.
Understanding why people move can help illustrate the long-term consequences of war or politics. The true effects of these behaviors may not be immediate—but their ramifications are usually deep.
Keep reading to learn how Australia might be responsible for one of the worst humanitarian crises in recent history.
You may also like: Countries that have mandatory voting