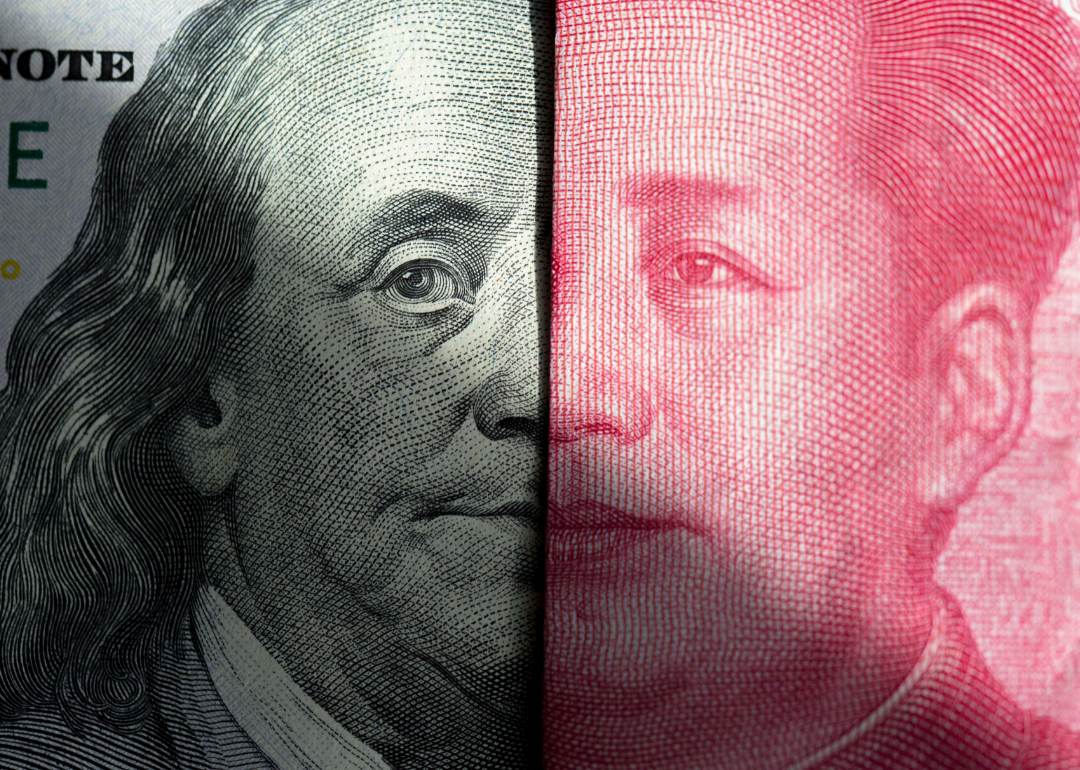 A timeline of US trade relations with China
Zhang Peng // Getty Images
A timeline of US trade relations with China
The history of trade with China is almost as old as the United States itself; today, the U.S. and China boast the world's #1 and #2 largest economies, respectively. Trade between the two countries has been massive, yet often contentious. During the more than 230 years of trade between the dominant powers in the East and West, China and the United States have witnessed a string of ups and downs, standoffs and reconciliations, and trade wars and physical wars. Here, Stacker takes a look at this history—with particular focus on the years since President Donald Trump took office—using a variety of historical and recent news sources.
Since the turn of the 21st century, the relationship has been particularly strained. Even before Trump's inauguration, he was stoking the flames on the campaign trail, using language of "rape" and theft" in regards to Chinese trade practices. After months of back-and-forth negotiations and retaliatory tariffs, the trade war began in earnest on July 6, 2018. An endless stream of trade talks bouncing between Beijing and Washington D.C. reached a critical juncture in June 2019, when the sides agreed to a truce prior to the G20 summit. Yet just days after, the U.S. Treasury had officially designated China a "currency manipulator."
When the two signed Phase 1 of their modern trade deal in Jan. 2020, the global COVID-19 pandemic had begun its spread. The agreement went into effect in February, and as of May, both countries have committed to implementing the first phase and creating measures to support their economies. COVID-19 has also invariably affected June's G7 summit of global economic leaders—potentially the best upcoming opportunity for diplomatic progress—as its fate, whether virtual or in-person, is up in the air (but tentatively set for late June).
With a presidential election looming in November, and the final effects of a pandemic not yet fully understood, U.S.-China trade relations are entering new territory. As global law firm Mayer Brown points out: "COVID-19 is placing new pressures on business and the markets. No one, including the White House, saw this coming. … Regardless of who is ahead in the polls or who wins the election, trade officials in Beijing and Washington will presumably try to minimize any disruptions or shocks during the remainder of 2020."
Here's a look at how the two global giants got to where they are today.
You may also like: 100 years of military history