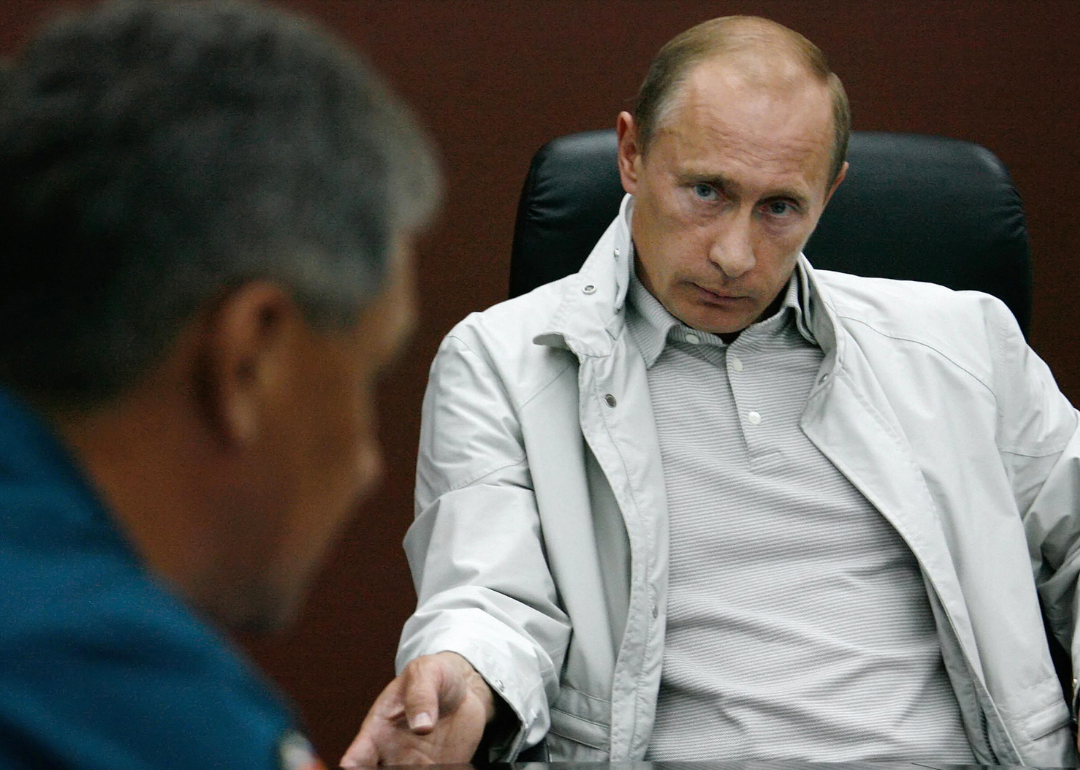 Vladimir Putin's history of conflict with former Soviet nations: the timeline and human cost
ALEXEY DRUZHININ/AFP via Getty Images
Vladimir Putin's history of conflict with former Soviet nations: the timeline and human cost
Vladimir Putin's rise from a relatively unknown KGB agent to a two-decade Russian president—and some would say, dictator—is riddled with corrupt politicians, cronyism, oligarchs, and lingering questions about the inner workings of power.
Putin was abruptly appointed prime minister by Boris Yeltsin, Russia's first elected president who, by 1999, was a disgraced leader who had barely survived impeachment charges for treason and genocide. In exchange, Putin immediately granted Yeltsin immunity from criminal charges and investigations.
When Putin became prime minister, a devastating conflict between Russia and Chechnya had been ongoing for much of the decade, initiated by Yeltsin and unpopular with the Russian public. The First Chechen War left much of Chechnya in economic and political chaos in the late '90s. Russia's eventual defeat created a political climate amongst politicians and the public that yearned for redemption and strong leadership. Putin's appointment to the prime minister and the acting president within the same year allowed him to become what many Russians at the time wanted: a "man of action."
Over the years, Putin has held onto power through election fraud, intimidation of opponents, military threats, control over oligarchs, and law changes around term limits. His time in office has been characterized by conflict with former USSR territories and the suppression of independent media, making public scrutiny of him or Russia's military operations both difficult and dangerous.
To understand Putin's decades in power, Stacker investigated the conflicts and wars during his leadership of Russia, when they occurred, and their human cost, using various news and historical sources.