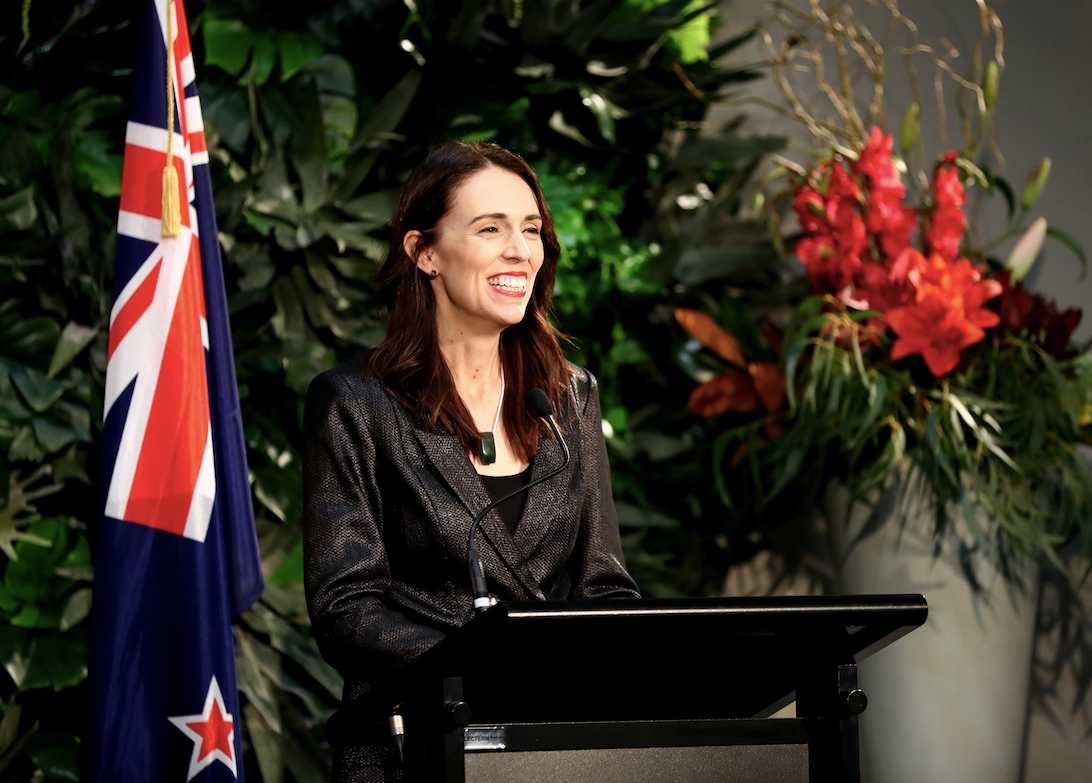 Youngest heads of state in the world right now
Hannah Peters // Getty Images
Youngest heads of state in the world right now
It wasn't impossible a few hundred years ago to have a child ruler, as the monarchical systems common worldwide chose leaders based on bloodline—not qualifications. While many had an older regent meant to guide the way, some were making their own decisions in their teenage years.
In the modern world, as liberal democracies have surpassed monarchies throughout much of the globe, rulers tend to be chosen by the will of the people. As such, the globe's youngest heads of state have gone from frequently unqualified children to relatively more qualified 30-somethings. Now, of the top 10 youngest heads of state, only three inherited power; the other seven were elected, and all but one are in their 30s, with the oldest being 40.
These young leaders have already shaped the world in important ways. The election of Leo Varadkar in Ireland made him that country's first gay prime minister. Jacinda Ardern, the prime minister of New Zealand, recently made headlines around the world for her response to the terrorist shootings in her country. Kim Jong-Un, the supreme leader of North Korea, constantly threatens world stability with his nuclear program.
At home in the U.S., our youngest president was Theodore Roosevelt, who entered office at the age of 42. This means our youngest head of state was older than each of the top 10 youngest heads of state around the world. Our current president just turned 73 earlier in June. Though some current candidates for the Democratic nomination are young, like 37-year-old Pete Buttigieg, and 38-year-olds Tulsi Gabbard and Eric Swalwell, reelection in 2020 for Trump means he'd exit office at age 78.
In this article, Stacker lists the top 10 youngest heads of state around the world, ranked by age, and describes what they've been up to as the leader of their government. Each head of state is current, which means they've helped shape the global environment we live in today.
You may also like: The 50 most meaningful jobs in America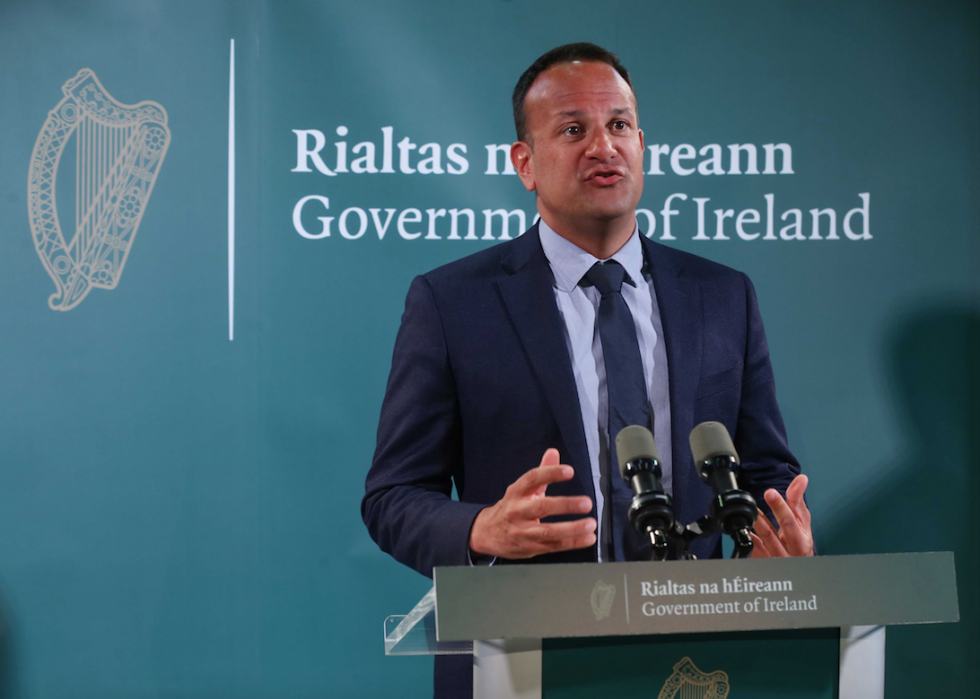 1 / 10
#10. Ireland: Leo Varadkar
- Age: 40 years, 151 days
- Birthday: Jan. 18, 1979
- Title: Taoiseach of Ireland
- Year assumed office: 2017
Taoiseach is the official word for Ireland's head of state in both English and Irish, though most colloquially refer to the position simply as "prime minister." In any case, Varadkar is the youngest person to ever hold the office, and the first openly gay one; around the world, only three other heads of state were out in office. He's the leader of the Fine Gael political party; right now, that means he's anti-Brexit and pro-EU, which is causing turbulence between Ireland and the still-seceding United Kingdom.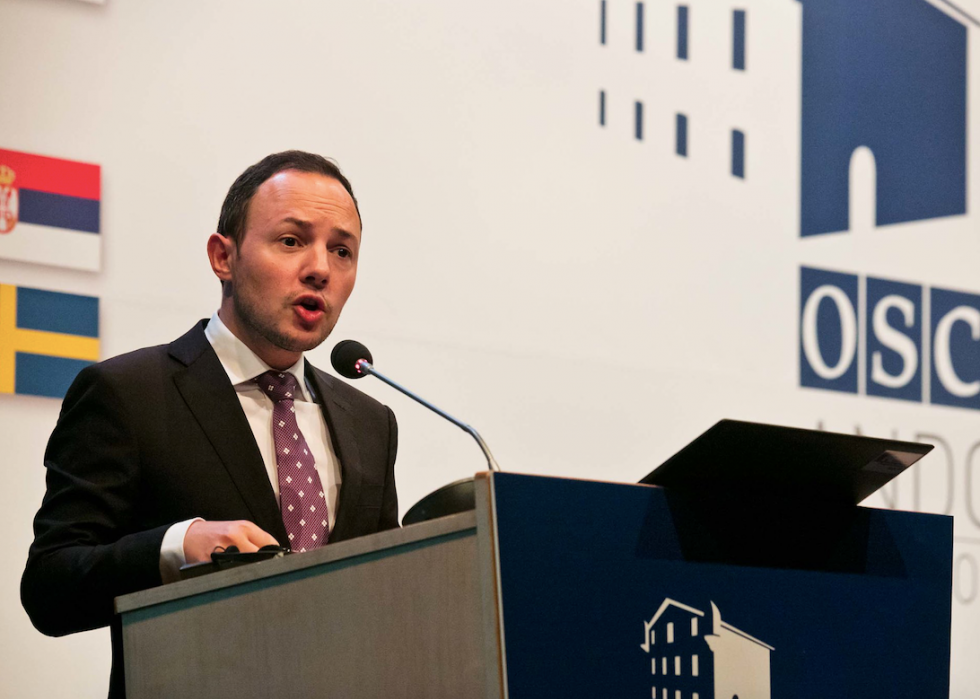 2 / 10
OSCE Parliamentary Assembly // Flickr
#9. Andorra: Xavier Espot Zamora
- Age: 39 years, 231 days
- Birthday: Oct. 30, 1979
- Title: Head of Government of Andorra
- Year assumed office: 2019
Elected in May 2019, Xavier Espot Zamora is a former minister of justice in Andorra, the so-called microstate on the Iberian peninsula, completely surrounded by France and Spain. Zamora belongs to the center-right political party Democrats for Andorra. His predecessor, Antoni Martí, belonged to the same party, and opened up Andorra to foreign investments, made the euro its official currency (though Andorra is not a member of the EU), and made several successful economic reforms.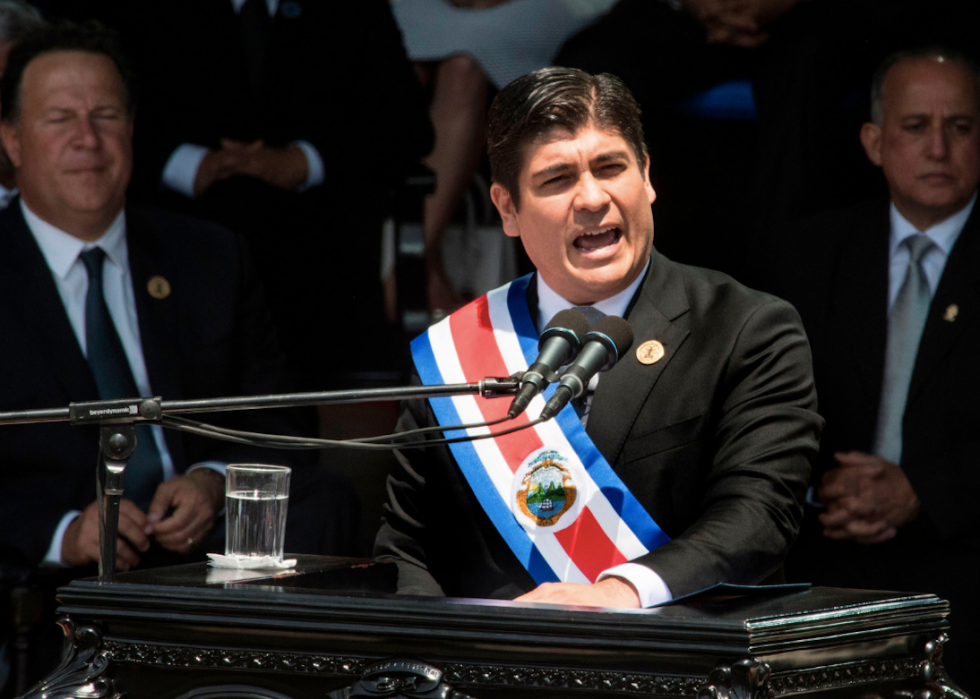 3 / 10
Ezequiel Beccerra // Getty Images
#8. Costa Rica: Carlos Alvarado Quesada
- Age: 39 years, 155 days
- Birthday: Jan. 14, 1980
- Title: President of Costa Rica
- Year assumed office: 2018
Carlos Alvarado Quesada belongs to the center-left Citizens Action Party and became the youngest serving Costa Rican president since 1914 when he assumed office in May of 2018. A former writer, Quesada cemented his political future with his appointment to be the minister of labor in 2016. In his role, Quesada has made adapting Costa Rica to the changing climate a top priority, launching a plan to completely decarbonize Costa Rica by 2030.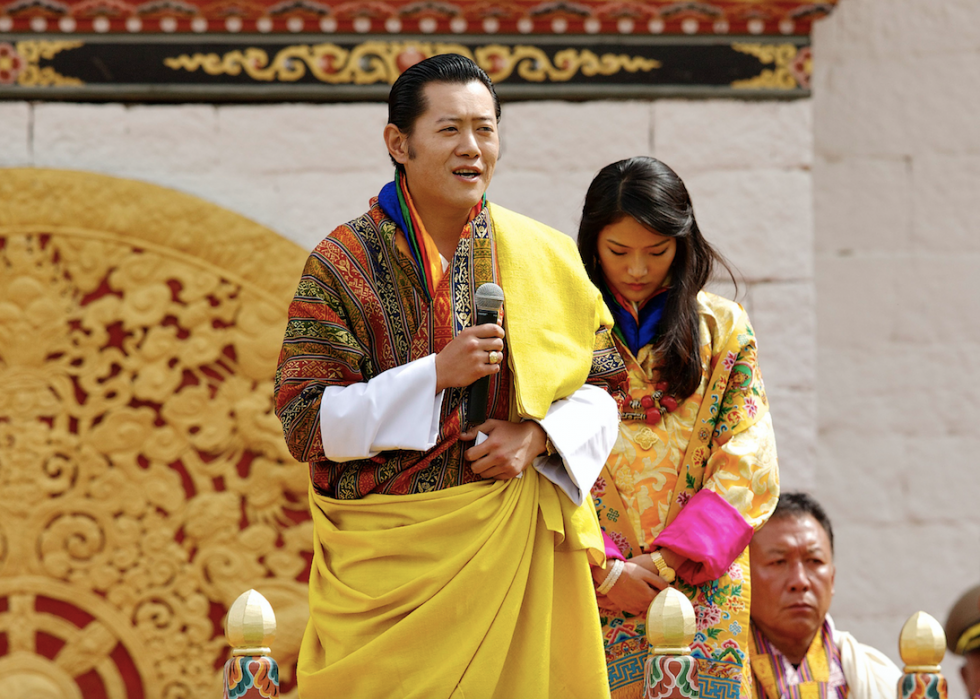 4 / 10
Triston Yeo // Getty Images
#7. Bhutan: Jigme Khesar Namgyel Wangchuck
- Age: 39 years, 117 days
- Birthday: Feb. 21, 1980
- Title: King of Bhutan
- Year assumed office: 2006
In Ireland, as you've learned, the head of state is called the Taoiseach. In Bhutan, the small country located in the Himalayan Mountains of South Asia, their leaders have a snappier nickname: Druk Gyalpo, or "Dragon Kings." Wangchuck became king in 2006 at the age of 26, after studying abroad in the U.S. at Phillips Andover Academy among other places, and in the U.K. at Oxford. In office, Wangchuck has presided over the democratization of Bhutan, diplomacy with India, and a program of land reform.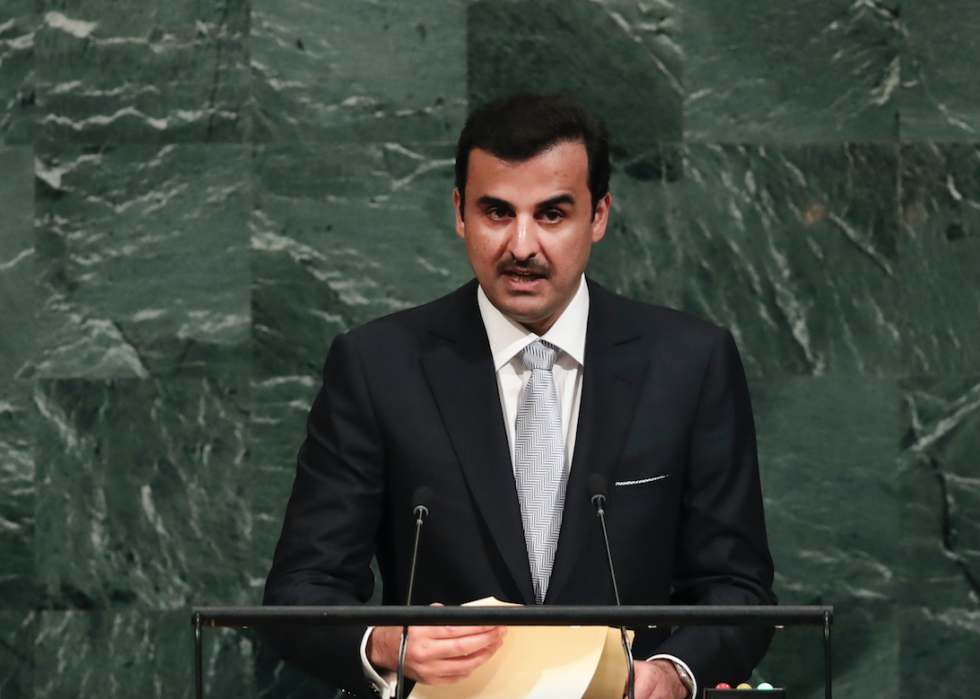 5 / 10
Drew Angerer // Getty Images
#6. Qatar: Tamim bin Hamad Al Thani
- Age: 39 years, 15 days
- Birthday: Jun. 03, 1980
- Title: Emir of Qatar
- Year assumed office: 2013
Tamim bin Hamad Al Thani, like the Dragon King, also studied abroad as a child, completing his studies in the U.K. before serving in the Qatar Armed Forces and eventually ascending to the throne. The youngest head of state of the Gulf Cooperation Council, a group which includes several Middle Eastern states, Tamim has continued the trend of emphasizing traditional Islamic values in Qatar.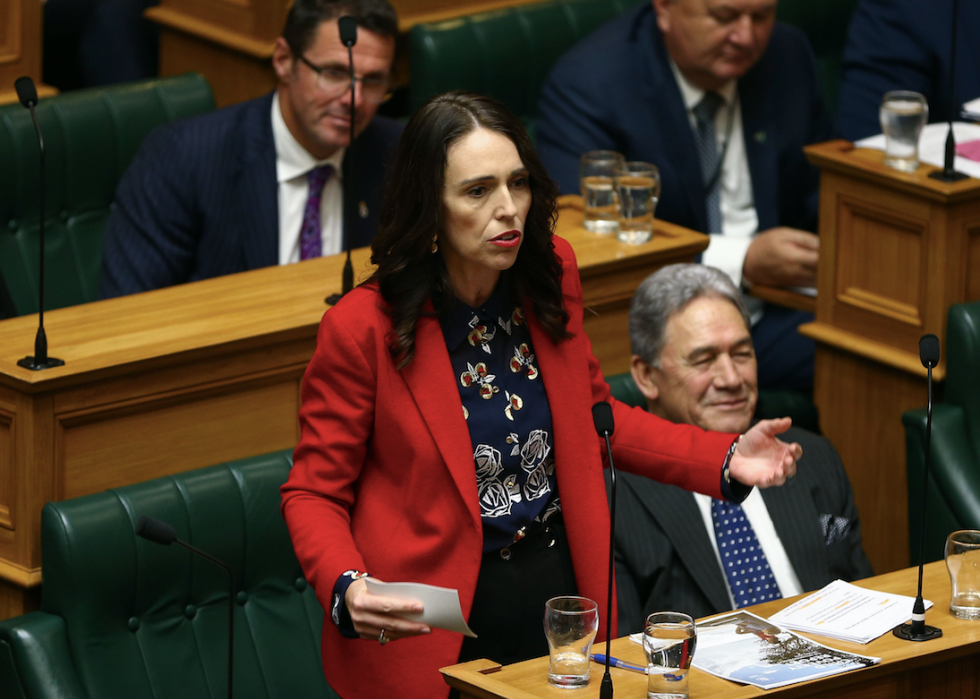 6 / 10
Hagen Hopkins // Getty Images
#5. New Zealand: Jacinda Ardern
- Age: 38 years, 327 days
- Birthday: July 26, 1980
- Title: Prime Minister of New Zealand
- Year assumed office: 2017
New Zealand's third female prime minister is the second world leader to give birth in office and has spearheaded New Zealand's progressive movement. After the tragic terrorist attack in Christchurch last March, which saw a white supremacist gunman attack two mosques killing 51 people, Jacinda Ardern confidently led her country through the dark days and now plans to introduce gun control legislation in the country.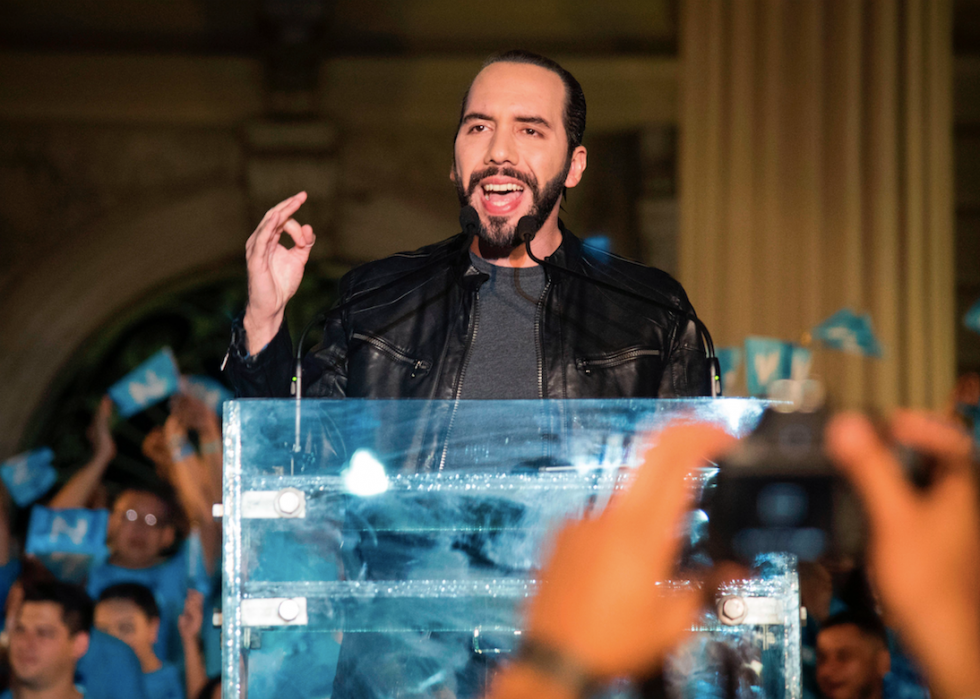 7 / 10
Oscar Riviera // Getty Images
#4. El Salvador: Nayib Bukele
- Age: 37 years, 329 days
- Birthday: Jul. 24, 1981
- Title: President of El Salvador
- Year assumed office: 2019
In Nayib Bukele's political career before his ascension to the presidency, he served as mayor of San Salvador, the capital and most populous city of El Salvador, the Central American state. Starting the movement "Nuevas Ideas," or "New Ideas," he won the election despite the two major political parties of El Salvador working against him. Bukele took office in June 2019; we'll have to wait and see if his anti-corruption platform is able to effect change.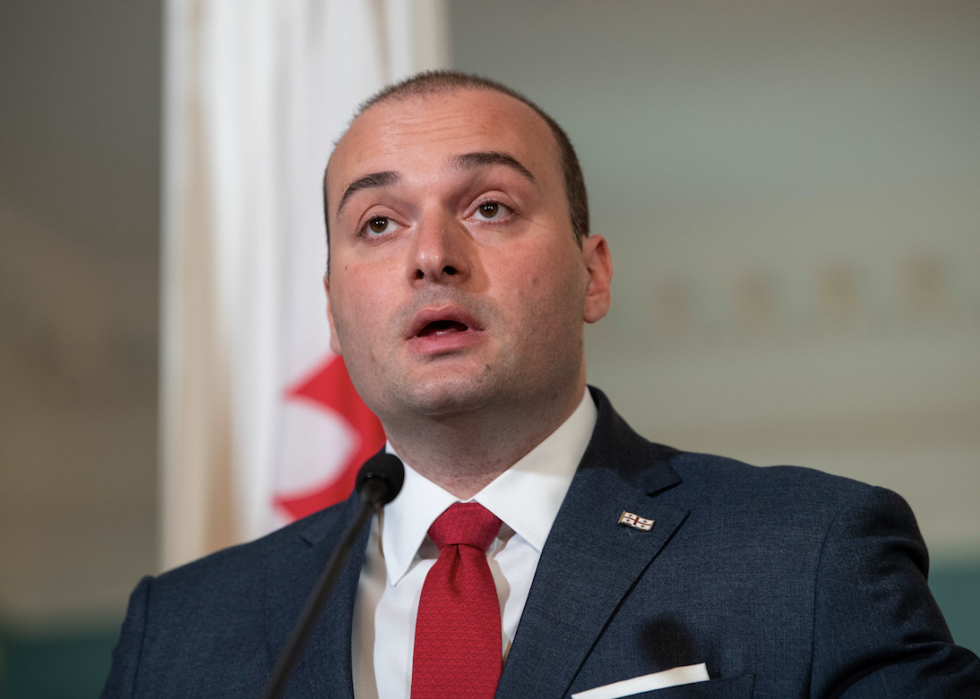 8 / 10
Nicholas Kamm // Getty Images
#3. Georgia: Mamuka Bakhtadze
- Age: 37 years, 9 days
- Birthday: Jun. 09, 1982
- Title: Prime Minister of Georgia
- Year assumed office: 2018
Now a year into his term, Mamuka Bakhtadze was initially a political unknown, only ascending to the prime ministership after a mass resignation. Since then, he has enacted a platform of economic reforms and a focus on green policy, with dreams of getting Georgia a spot in the European Union.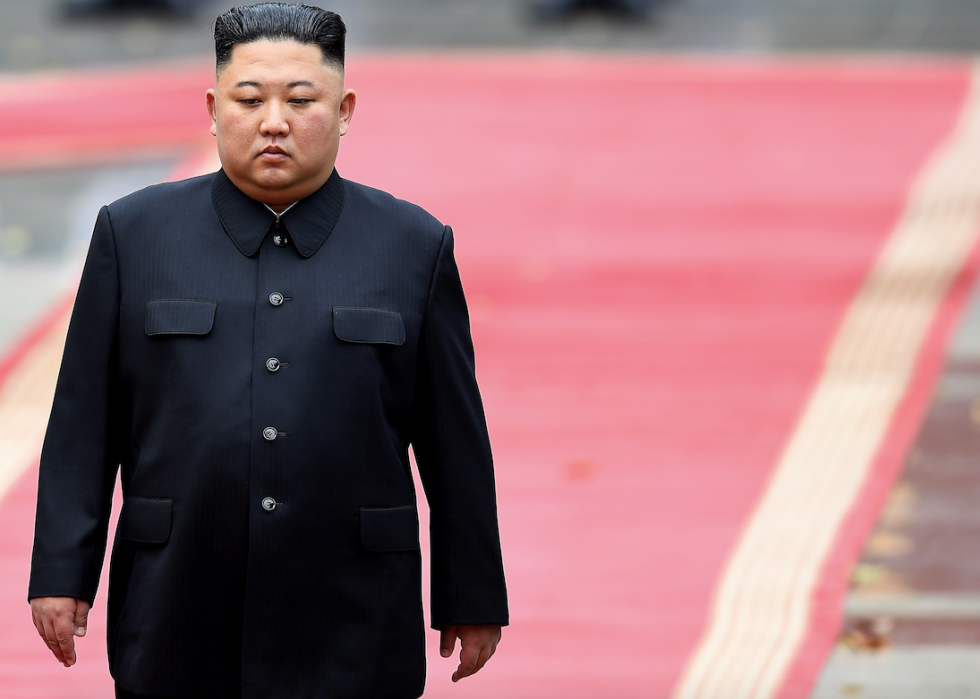 9 / 10
Manan Vatsyayana/AFP // Getty Images
#2. North Korea: Kim Jong-un
- Age: 36 years, 161 days
- Birthday: Jan. 08, 1983
- Title: Supreme Leader of North Korea
- Year assumed office: 2011
Kim Jong-un to reporters, supreme leader to his people, and "Little Rocket Man" to President Donald Trump, the leader of North Korea is one of the most mysterious features on the global stage. A fan of basketball, computer games, and totalitarianism, Kim has kept North Korea's focus on its nuclear program, despite all efforts by global democracy to curb the country's access to weapons of mass destruction. Kim has cracked down on political dissidents with firing squads and concentration camps, and regularly threatens the destruction of the West.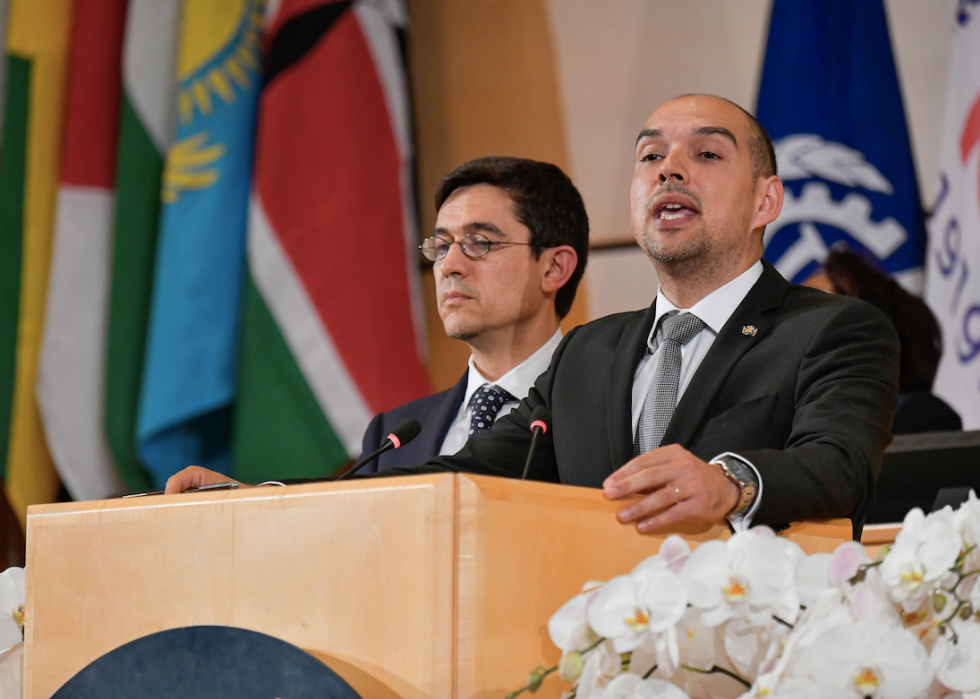 10 / 10
International Labour Organization // Flickr
#1. San Marino: Michele Muratori
- Age: 35 years, 187 days
- Birthday: Dec. 13, 1983
- Title: Captain Regent of San Marino
- Year assumed office: 2019
Can you point to San Marino on the map? It's the upper third of Italy's boot. The tiny country is completely surrounded by Italy and has the smallest population of all the members of the Council of Europe. San Marino is one of the world's only diarchies: Two captains regent serve six-month terms at a time. Michele Muratori is from the Socialist Democratic Left party and serves with the co-founder of the Future Republic Party.