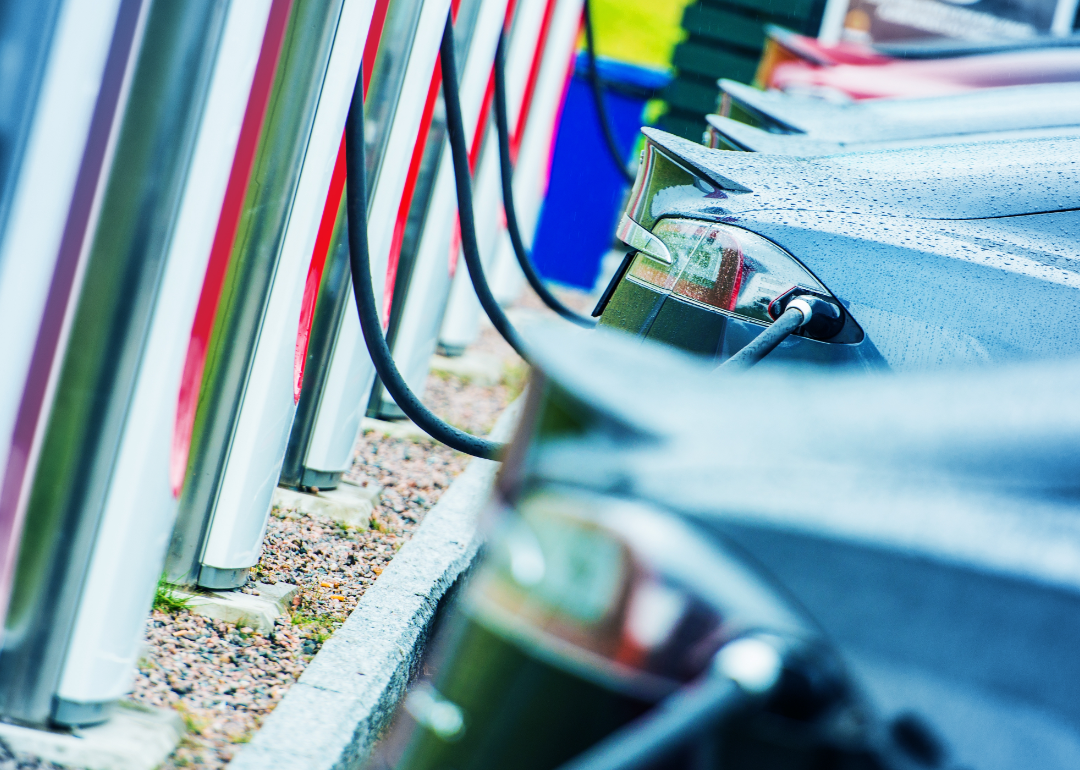 Stacker Studio
10 states with the biggest increase in electric vehicle charging stations since 2020
10 states with the biggest increase in electric vehicle charging stations since 2020
Encouraging Americans to switch to electric vehicles is just one step toward nationwide, zero-emission vehicle utility. In addition to affordable, available fleets of electric vehicles, each state must have the infrastructure to support these cars. This includes adequate charging stations and "Alternative Fuel Corridors," or a network of alternative fueling stations.
Per data from the U.S. Department of Energy, nearly 59% of all electric vehicle charging stations in the U.S. opened in the last two years. The General compiled a list of the 10 states across the country with the biggest increase in electric vehicle charging station openings in that time, using data from the U.S. Department of Energy. States were ranked by comparing the number of stations opened before and after September 2020. Progress seems to be distributed relatively evenly across regions, although two traditional tech hubs—California and Massachusetts—both found their way into the top five.
To help states move toward a zero-emission future, the Biden administration in November 2021 signed the Infrastructure Investment and Jobs Act, which will distribute $7.5 billion to update and install EV chargers along AFCs.
This story originally appeared on The General and was produced and distributed in partnership with Stacker Studio.