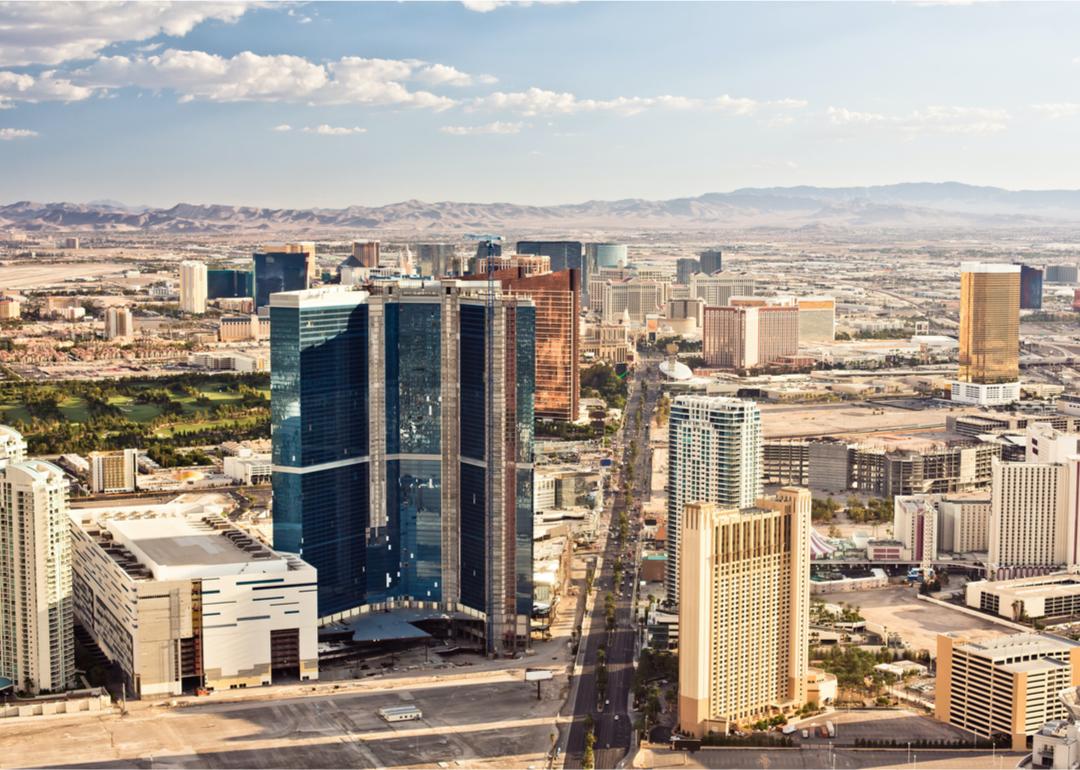 Biggest city in every state
Andrey Bayda // Shutterstock
Biggest city in every state
Are you someone who loves experiencing the exciting pace, shining lights, and endless opportunities for entertainment that you can find in a major metropolis? Then set your sights on traveling to the biggest city in every state. New York City, Los Angeles, and Chicago are known as the top three most populated cities in the country, but what about the rest of the states—the ones with smaller, but often equally entertaining cities that tend to get overlooked?
Stacker compiled information from the 2017 U.S. Census Population Estimates and the 2016 American Community Survey to determine which city in each state is the largest by population. Every city with a population of 50,000 or more was ranked to get this list, with the exception of Vermont—the state doesn't have a single city with more than 50,000 people, so state-level population was used. Their corresponding metro areas are also included in the population tally.
Read on to discover some tidbits about how the cities came to be as large as they are, and learn a little about what it's like to live there.