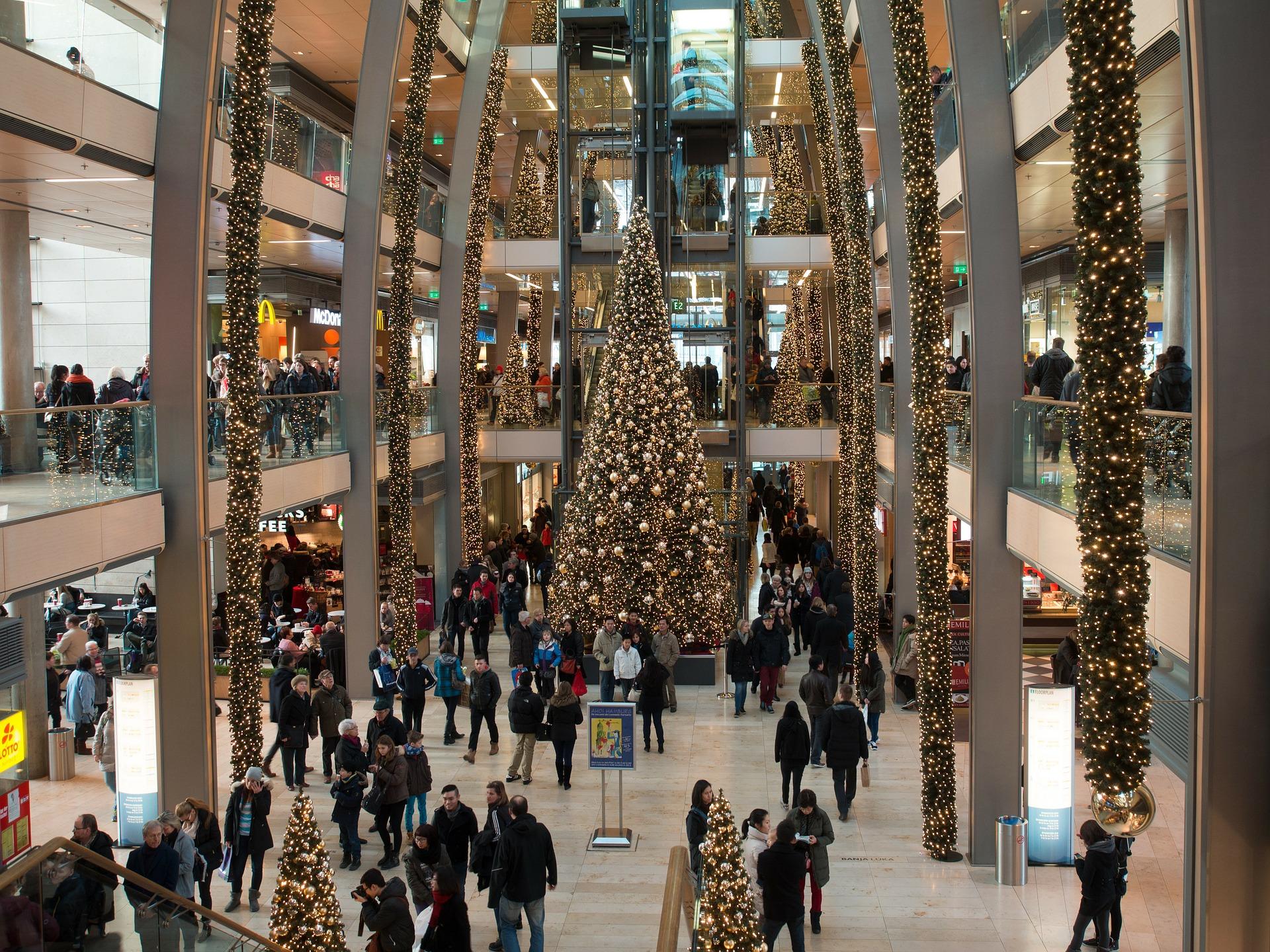 Biggest city for holiday shopping in every state
Biggest city for holiday shopping in every state
Ah, the holidays. A time when the scent of pumpkin spice wafts from every Starbucks coast to coast, family and friends gather together to break bread, and millions of Americans flock to their local malls to stock up on gifts.
In 2016 alone, more than 154 million people went shopping over Black Friday weekend, which was roughly 3 million more than the year before, according to the National Retail Federation. While those numbers should be encouraging to anyone fearing a retail slump, they might also feel overwhelming for those of us preparing to brave the mall crowds over the next few weeks.
To help crack the code on holiday shopping and inspire some serious confidence in us all, we took a look at the best city for holiday shopping in every state. We used 2017 data from geographic data and analytics company Esri to identify the city with the largest amount of gross leasable area populated by shopping malls and centers in every state.  Esri's data on major shopping centers contains statistics for over 8,000 shopping centers with 225,000 or more square feet of gross leasable area.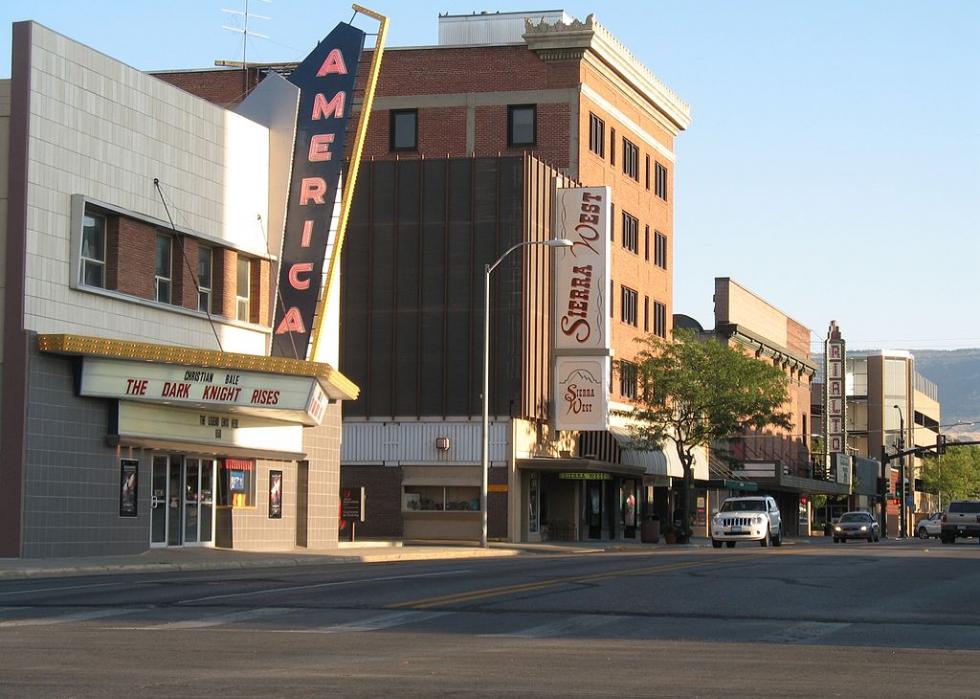 1 / 50
Andrew Farkas // Wikicommons'
#50: Wyoming - Casper
Gross leasable area: 1,077,636 square feet
Malls and shopping centers: 2
Total stores: 85

Biggest shopping center: Eastridge Mall, opened in 1982
Gross leasable area: 569,936 square feet
Total stores: 64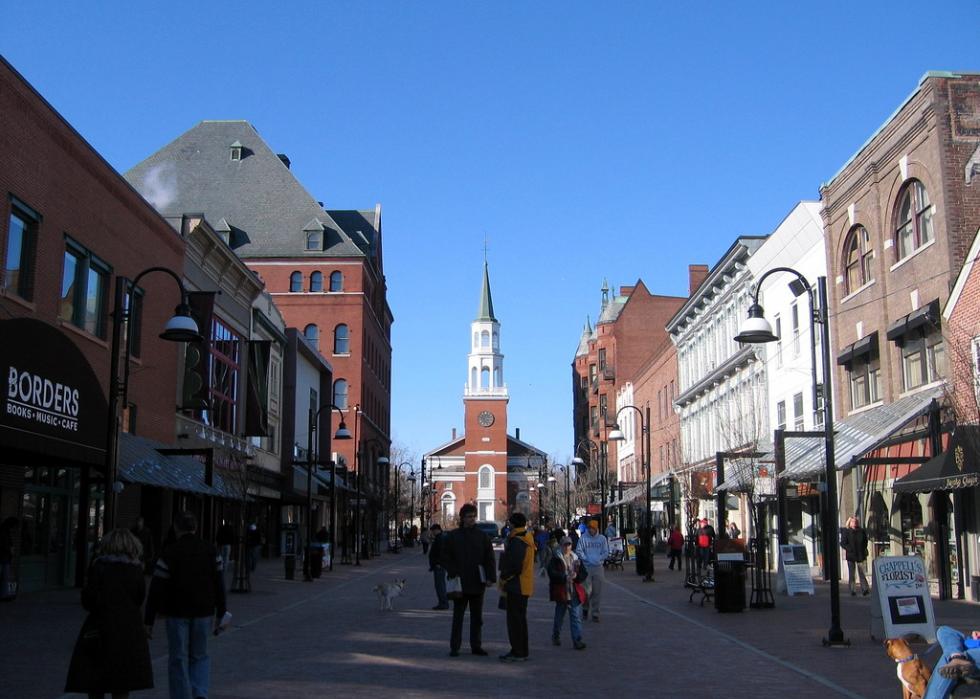 2 / 50
Jared and Corin // Wikicommons'
#49: Vermont - South Burlington
Gross leasable area: 1,094,040 square feet
Malls and shopping centers: 2
Total stores: 137

Biggest shopping center: University Mall, opened in 1979
Gross leasable area: 609,000 square feet
Total stores: 76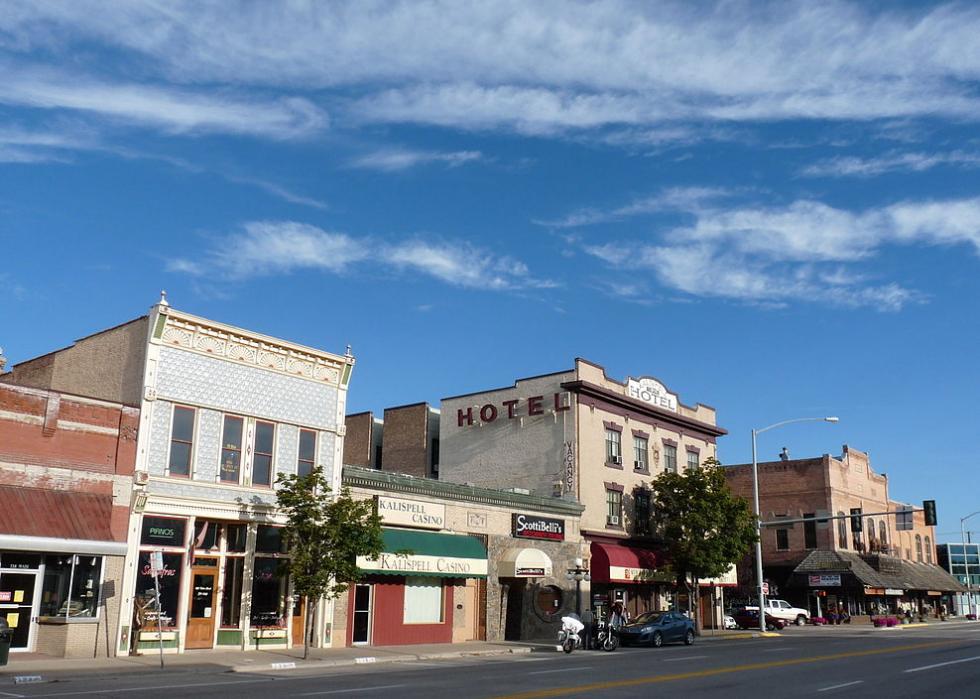 3 / 50
Jeff the Quiet // Wikicommons'
#48: Montana - Kalispell
Gross leasable area: 1,628,828 square feet
Malls and shopping centers: 4
Total stores: 91

Biggest shopping center: Spring Prairie Center, opened in 2006
Gross leasable area: 600,000 square feet
Total stores: 30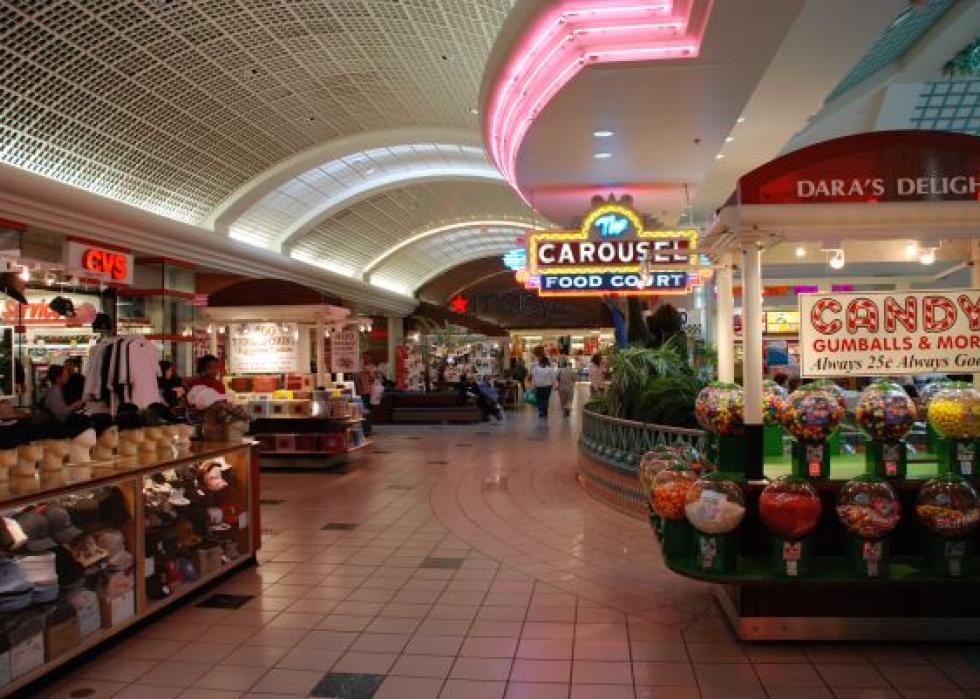 4 / 50
#47: Rhode Island - Warwick
Gross leasable area: 2,033,427 square feet
Malls and shopping centers: 4
Total stores: 166

Biggest shopping center: Warwick Mall, opened in 1970
Gross leasable area: 1,000,000 square feet
Total stores: 90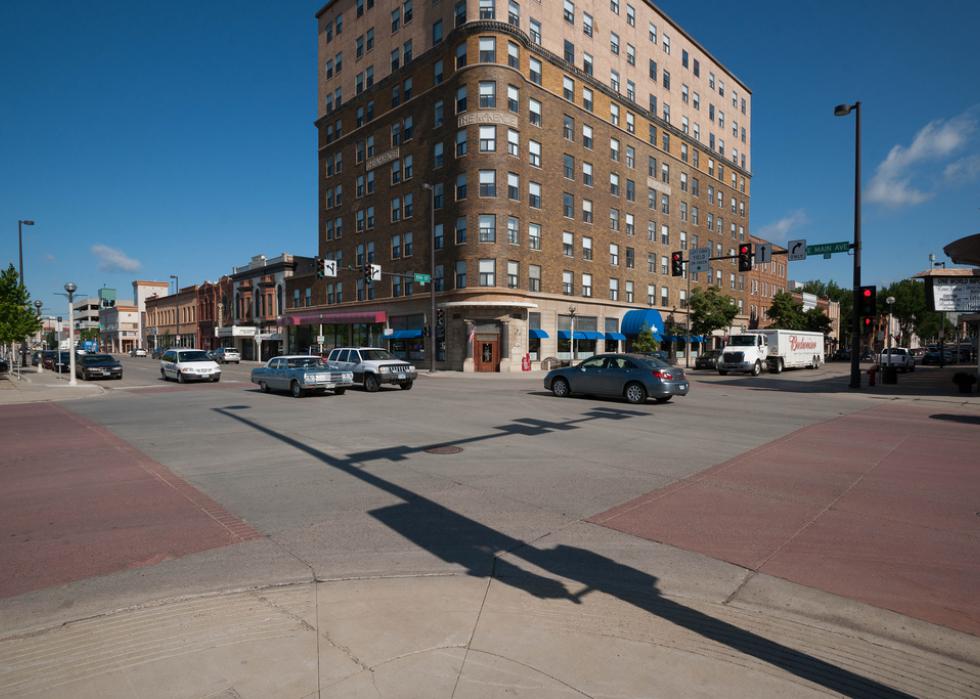 5 / 50
Andrew Filer // Wikicommons'
#46: North Dakota - Bismarck
Gross leasable area: 2,136,897 square feet
Malls and shopping centers: 5
Total stores: 204

Biggest shopping center: Kirkwood Mall, opened in 1970
Gross leasable area: 849,808 square feet
Total stores: 80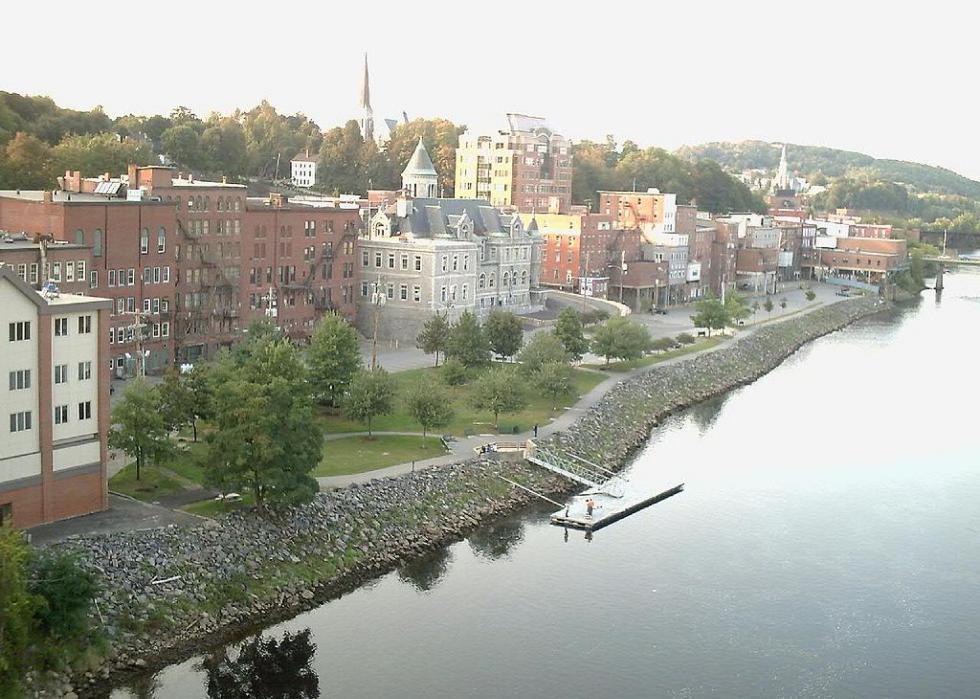 6 / 50
Terry Ross // Wikicommons'
#45: Maine - Augusta
Gross leasable area: 2,172,882 square feet
Malls and shopping centers: 4
Total stores: 103

Biggest shopping center: The Marketplace at Augusta, opened in 1995
Gross leasable area: 1,300,000 square feet
Total stores: 57
7 / 50
#44: Massachusetts - Boston
Gross leasable area: 2,380,663 square feet
Malls and shopping centers: 8
Total stores: 345

Biggest shopping center: The Shops at Prudential Center, opened in 1993
Gross leasable area: 620,000 square feet
Total stores: 62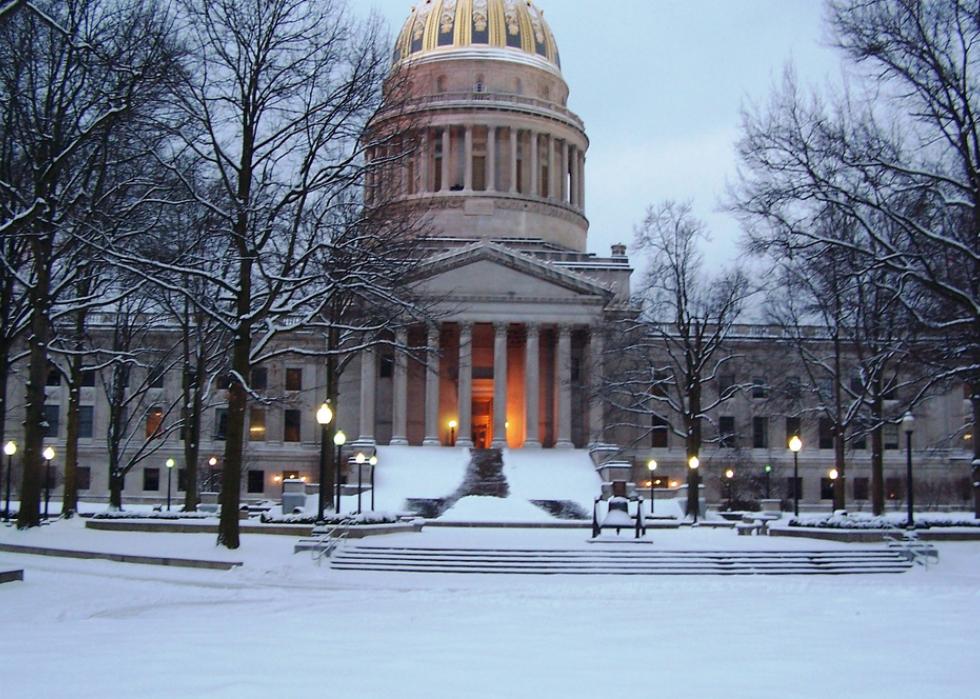 8 / 50
#43: West Virginia - Charleston
Gross leasable area: 2,510,694 square feet
Malls and shopping centers: 4
Total stores: 229

Biggest shopping center: Southridge Center, opened in 1993
Gross leasable area: 990,946 square feet
Total stores: 20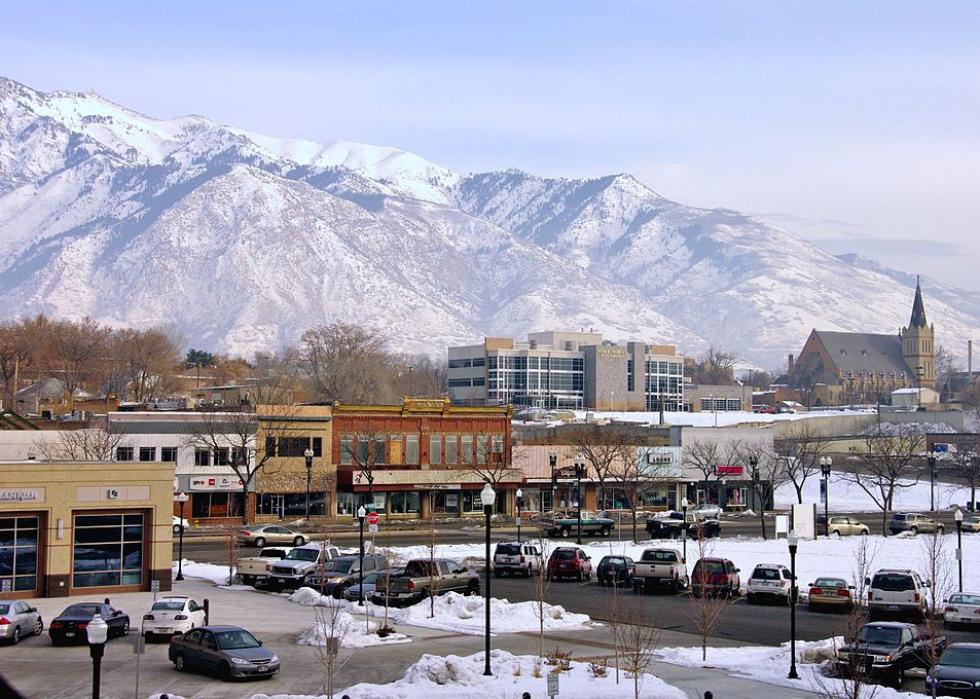 9 / 50
Scott Catron // Wikicommons'
#42: Utah - Sandy
Gross leasable area: 2,591,132 square feet
Malls and shopping centers: 6
Total stores: 300

Biggest shopping center: The Shops at South Town, opened in 1986
Gross leasable area: 1,279,485 square feet
Total stores: 150
10 / 50
Jutras Signs // Wikicommons'
#41: New Hampshire - Nashua
Gross leasable area: 2,617,878 square feet
Malls and shopping centers: 7
Total stores: 259

Biggest shopping center: Pheasant Lane Mall, opened in 1986
Gross leasable area: 980,000 square feet
Total stores: 147
11 / 50
AlexiusHoratius // Wikicommons'
#40: South Dakota - Sioux Falls
Gross leasable area: 2,652,199 square feet
Malls and shopping centers: 4
Total stores: 227

Biggest shopping center: The Empire Mall, opened in 1975
Gross leasable area: 1,364,921 square feet
Total stores: 157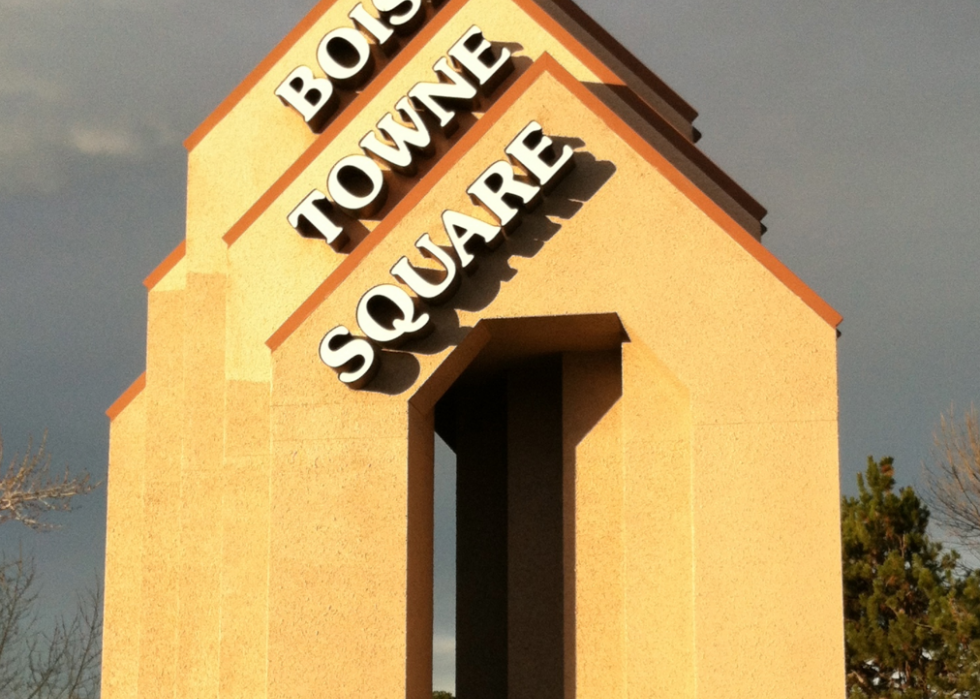 12 / 50
Caldorwards4 // Wikicommons'
#39: Idaho - Boise
Gross leasable area: 3,113,156 square feet
Malls and shopping centers: 6
Total stores: 342

Biggest shopping center: Boise Towne Square, opened in 1998
Gross leasable area: 1,213,000 square feet
Total stores: 179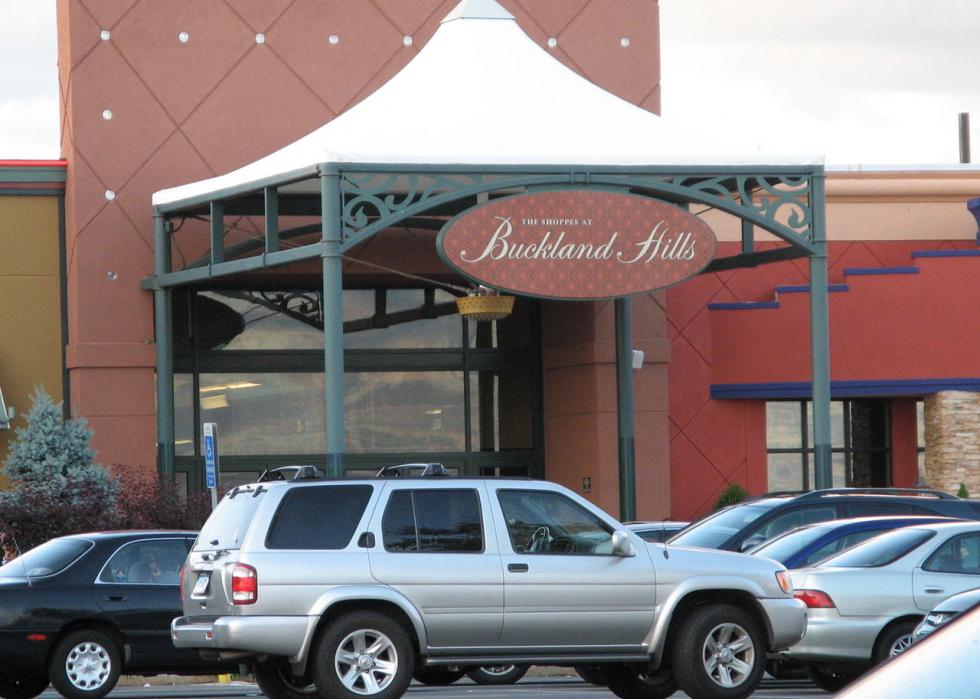 13 / 50
#38: Connecticut - Manchester
Gross leasable area: 3,219,429 square feet
Malls and shopping centers: 7
Total stores: 415

Biggest shopping center: The Shoppes at Buckland Hills, opened in 1990
Gross leasable area: 1,072,784 square feet
Total stores: 149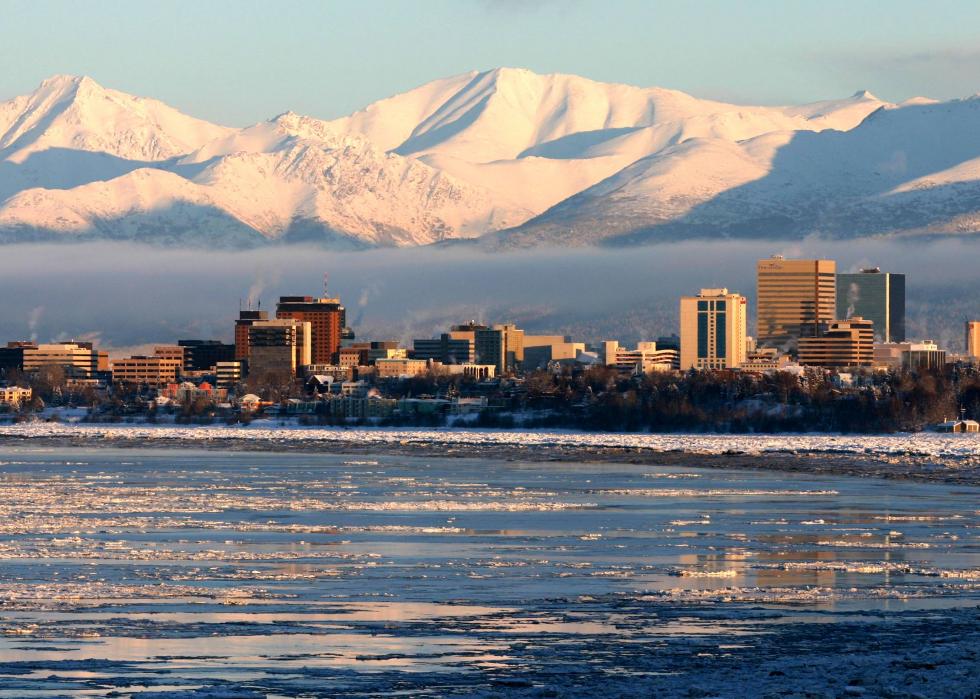 14 / 50
#37: Alaska - Anchorage
Gross leasable area: 3,264,502 square feet
Malls and shopping centers: 1
Total stores: 451

Biggest shopping center: Tikahtnu Commons, opened in 2008
Gross leasable area: 842,000 square feet
Total stores: 53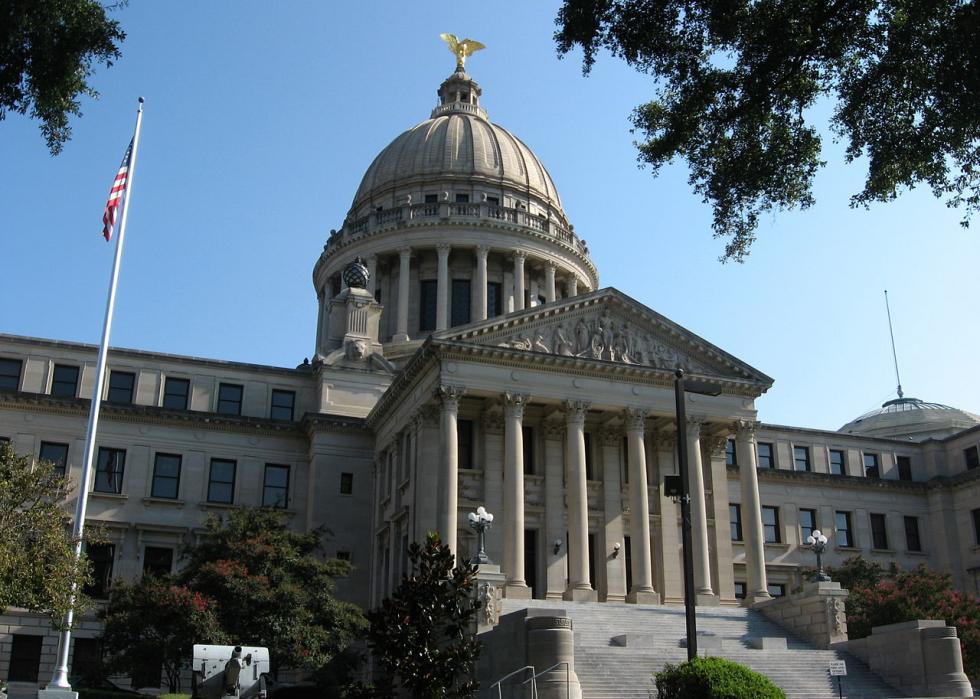 15 / 50
#36: Mississippi - Jackson
Gross leasable area: 3,268,138 square feet
Malls and shopping centers: 9
Total stores: 339

Biggest shopping center: Metrocenter Mall, opened in 1978
Gross leasable area: 1,153,723 square feet
Total stores: 65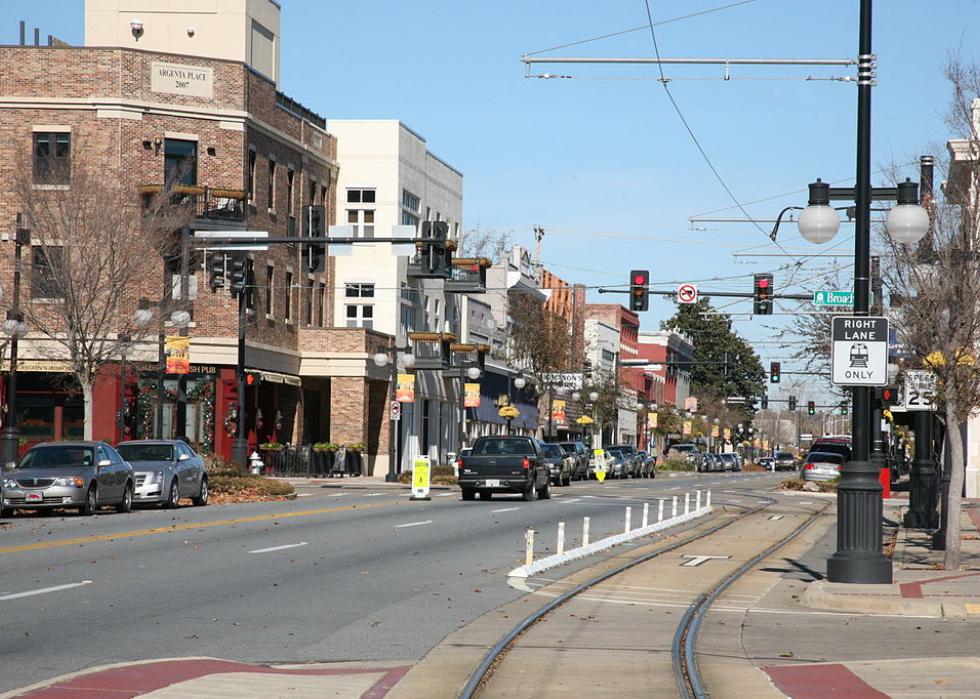 16 / 50
#35: Arkansas - Little Rock
Gross leasable area: 3,333,207 square feet
Malls and shopping centers: 10
Total stores: 493

Biggest shopping center: Shackleford Crossings, opened in 2007
Gross leasable area: 572,973 square feet
Total stores: 41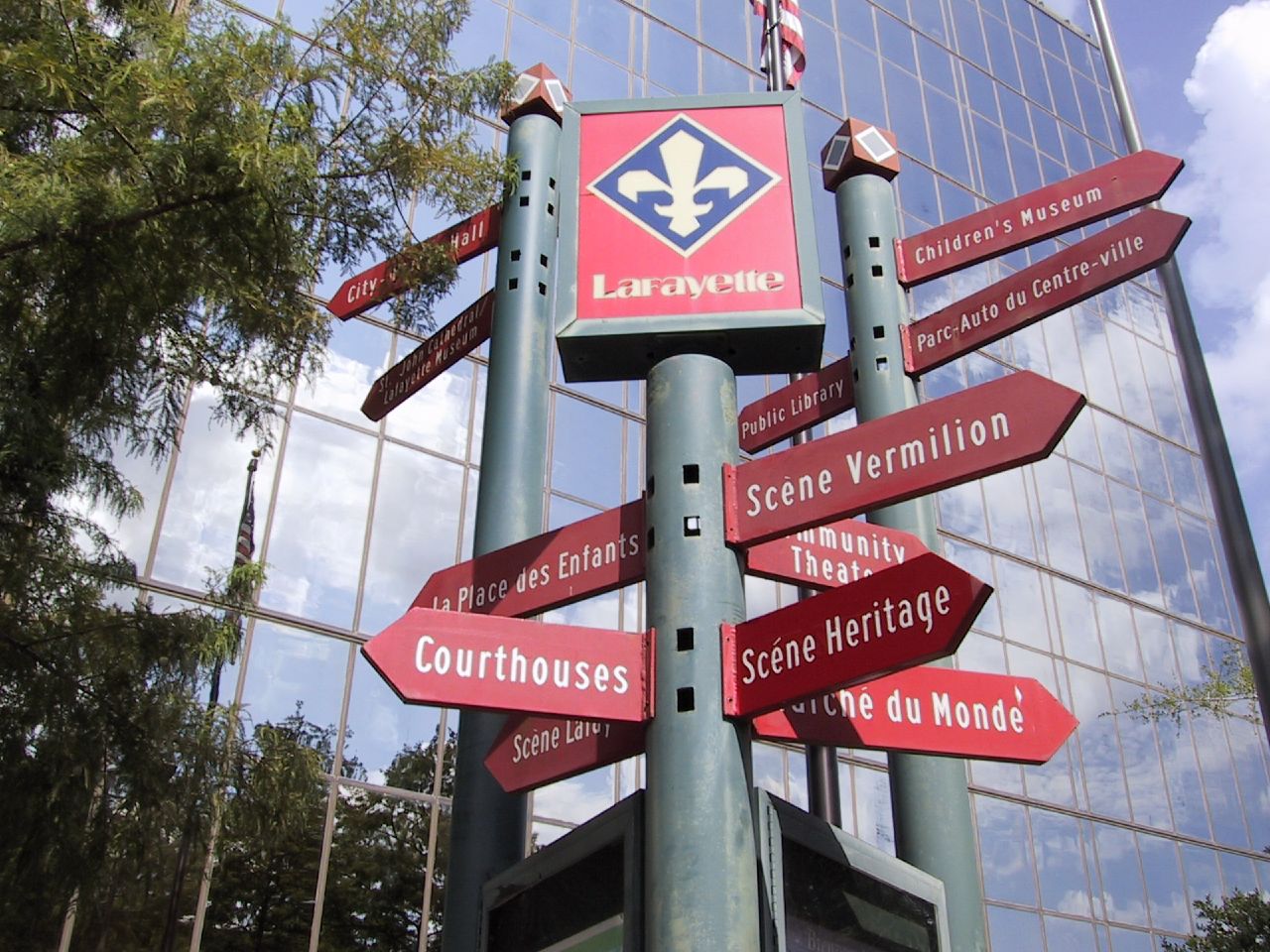 17 / 50
#34: Louisiana - Lafayette
Gross leasable area: 3,603,369 square feet
Malls and shopping centers: 9
Total stores: 372

Biggest shopping center: Acadiana Mall, opened in 1979
Gross leasable area: 1,000,648 square feet
Total stores: 120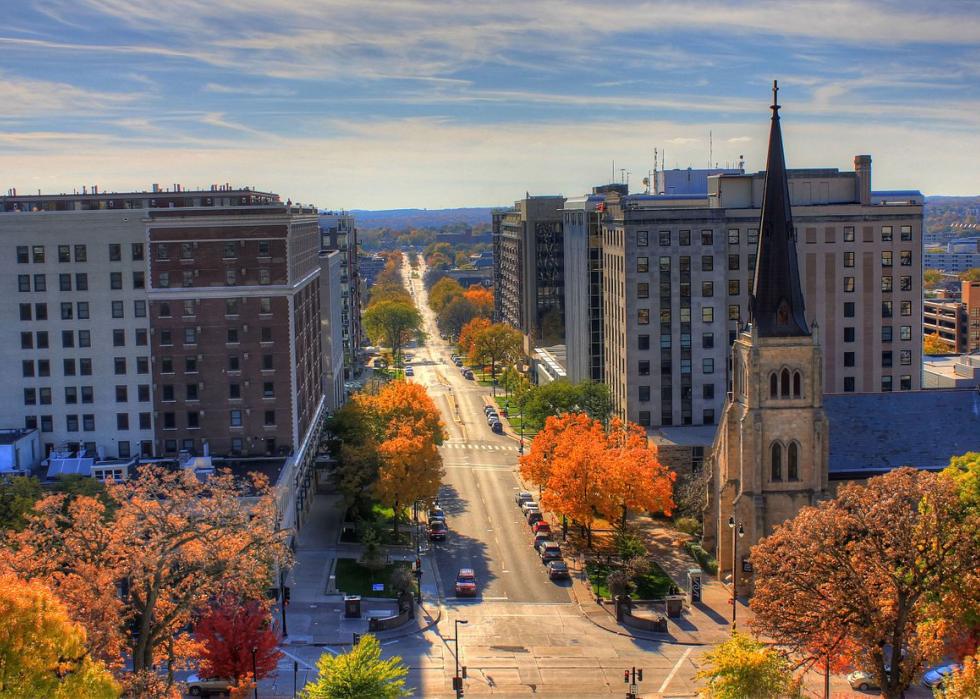 18 / 50
Yinan Chen // Wikicommons'
#33: Wisconsin - Madison
Gross leasable area: 3,681,752 square feet
Malls and shopping centers: 7
Total stores: 410

Biggest shopping center: West Towne Mall, opened in 1970
Gross leasable area: 1,158,620 square feet
Total stores: 115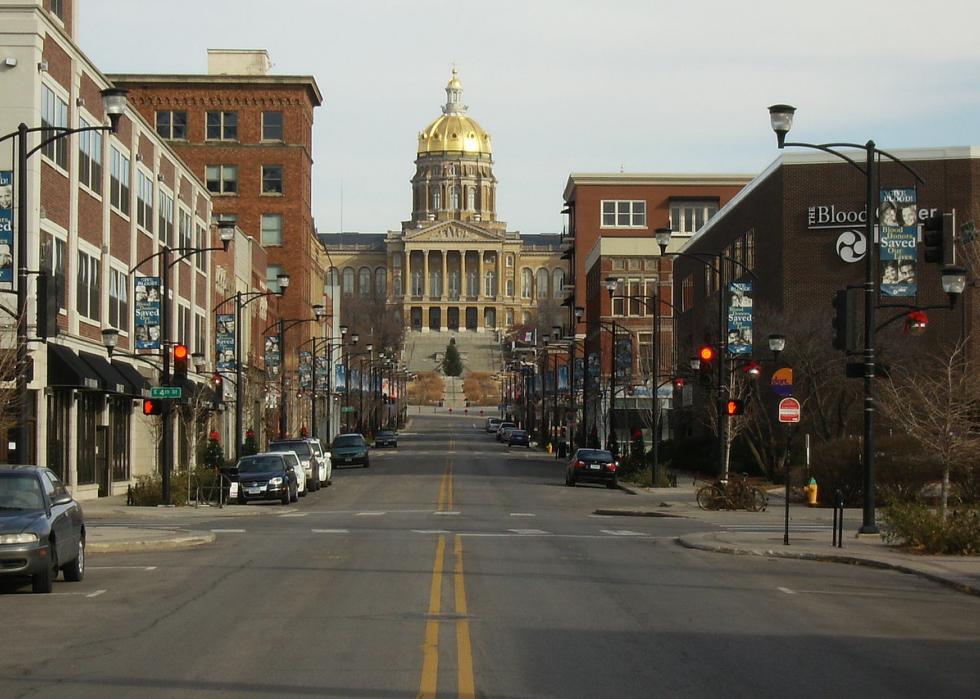 19 / 50
Iowahwyman // Wikicommons'
#32: Iowa - West Des Moines
Gross leasable area: 3,835,995 square feet
Malls and shopping centers: 5
Total stores: 414

Biggest shopping center: Jordan Creek Town Center, opened in 2004
Gross leasable area: 1,354,785 square feet
Total stores: 152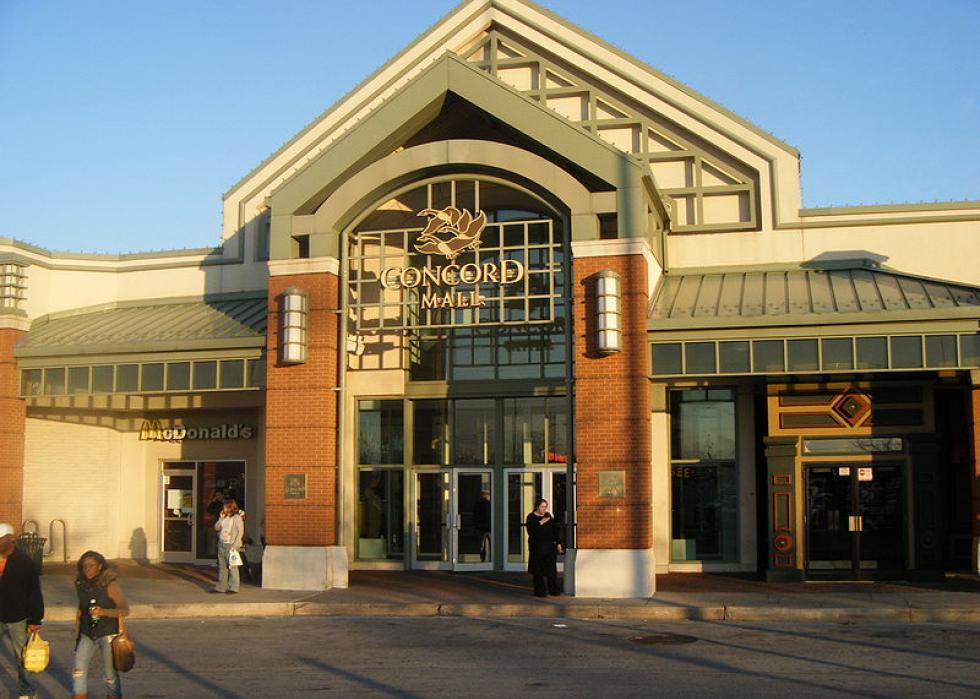 20 / 50
#31: Delaware - Wilmington
Gross leasable area: 4,017,949 square feet
Malls and shopping centers: 9
Total stores: 306

Biggest shopping center: Concord Mall, opened in 1968
Gross leasable area: 960,000 square feet
Total stores: 75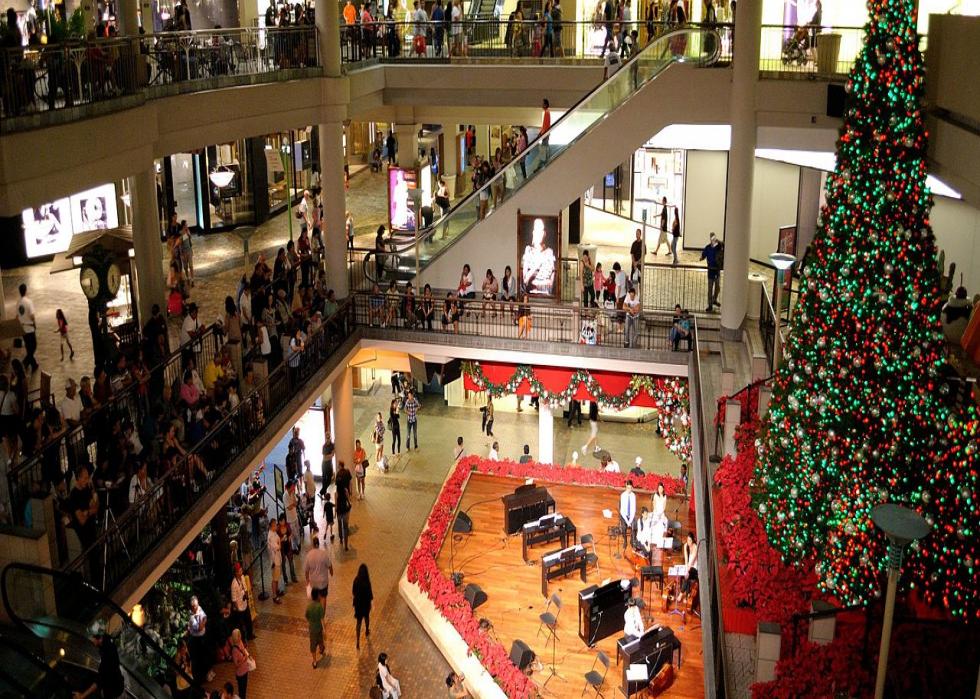 21 / 50
Daniel Ramirez // Wikicommons'
#30: Hawaii - Urban Honolulu
Gross leasable area: 4,296,683 square feet
Malls and shopping centers: 7
Total stores: 931

Biggest shopping center: Ala Moana Center, opened in 1959
Gross leasable area: 2,100,000 square feet
Total stores: 336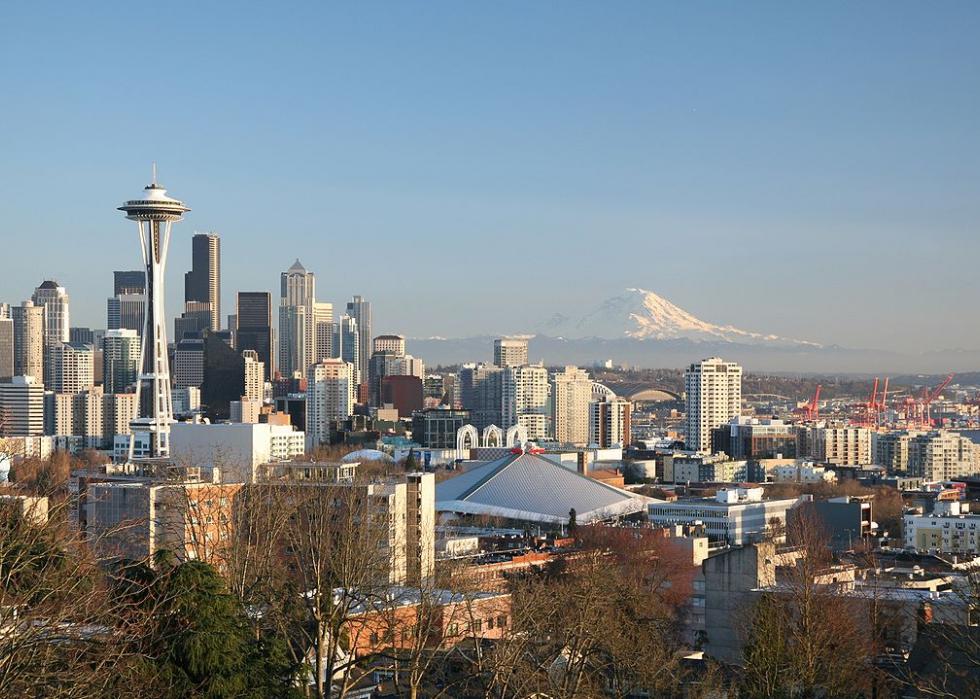 22 / 50
Daniel Schwen // Wikicommons'
#29: Washington - Seattle
Gross leasable area: 4,339,832 square feet
Malls and shopping centers: 9
Total stores: 1,001

Biggest shopping center: Northgate Mall, opened in 1950
Gross leasable area: 1,054,000 square feet
Total stores: 127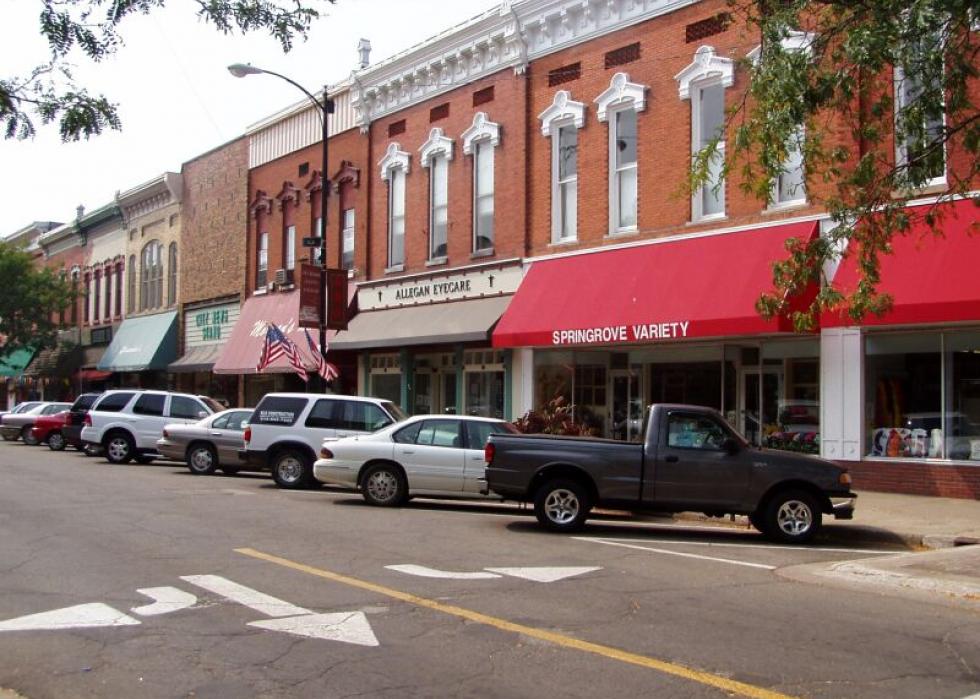 23 / 50
Chris Light // Wikicommons'
#28: Michigan - Sterling Heights
Gross leasable area: 4,439,261 square feet
Malls and shopping centers: 10
Total stores: 380

Biggest shopping center: Lakeside Mall, opened in 1976
Gross leasable area: 1,550,450 square feet
Total stores: 121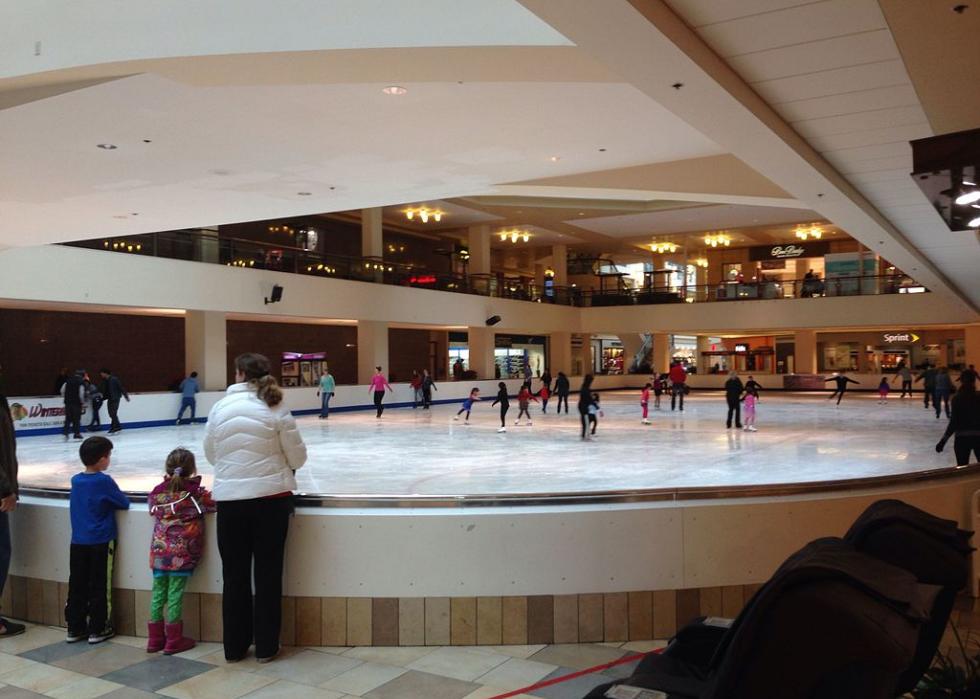 24 / 50
Andrew Parodi // Wikicommons'
#27: Oregon - Portland
Gross leasable area: 4,597,465 square feet
Malls and shopping centers: 8
Total stores: 455

Biggest shopping center: Lloyd Center, opened in 1960
Gross leasable area: 1,271,821 square feet
Total stores: 155
25 / 50
Smallbones // Wikicommons'
#26: Maryland - Baltimore
Gross leasable area: 5,042,855 square feet
Malls and shopping centers: 16
Total stores: 610

Biggest shopping center: Harbor East, opened in 2005
Gross leasable area: 1,000,000 square feet
Total stores: 47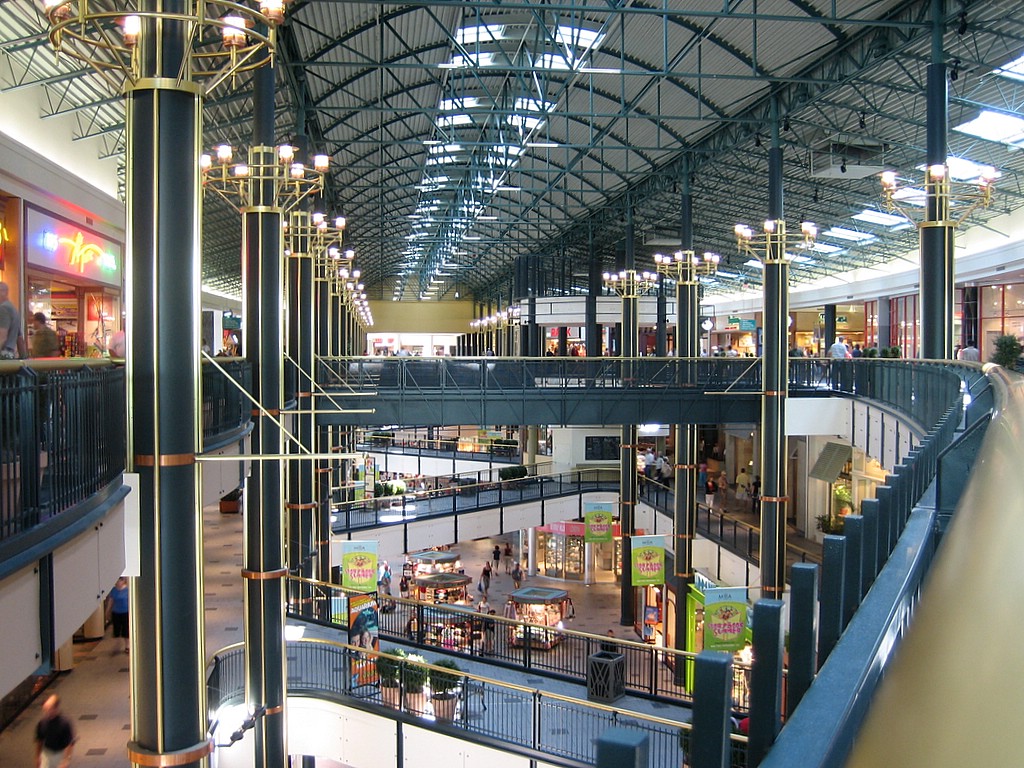 26 / 50
#25: Minnesota - Bloomington
Gross leasable area: 5,135,348 square feet
Malls and shopping centers: 2
Total stores: 560

Biggest shopping center: Mall of America, opened in 1992
Gross leasable area: 4,600,000 square feet
Total stores: 520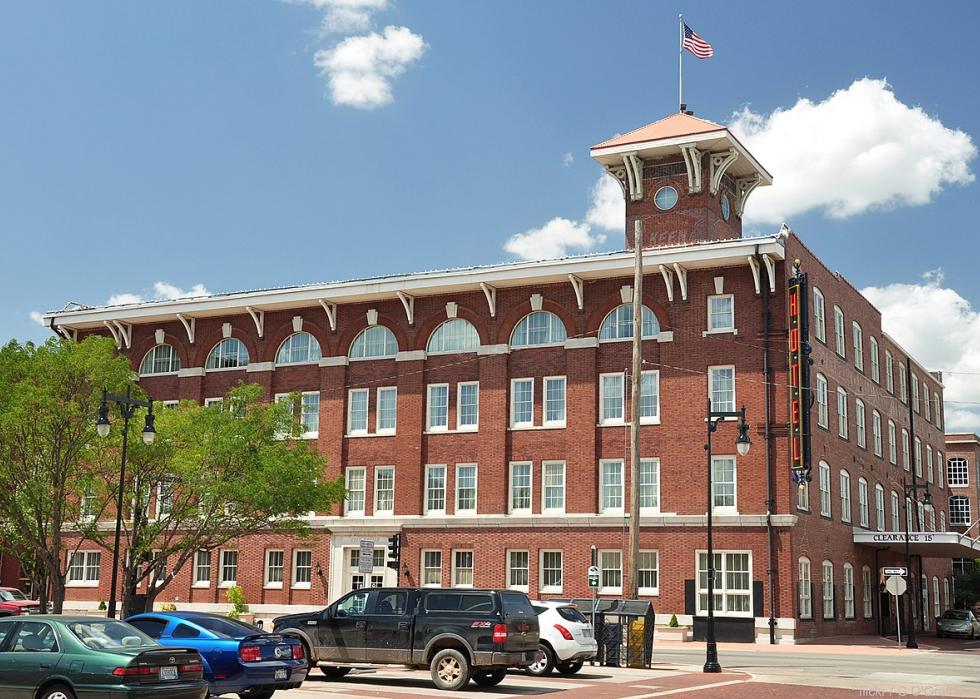 27 / 50
G. O'Graffer // Wikicommons'
#24: Kansas - Wichita
Gross leasable area: 5,198,736 square feet
Malls and shopping centers: 9
Total stores: 476

Biggest shopping center: Towne East Square, opened in 1975
Gross leasable area: 1,134,000 square feet
Total stores: 102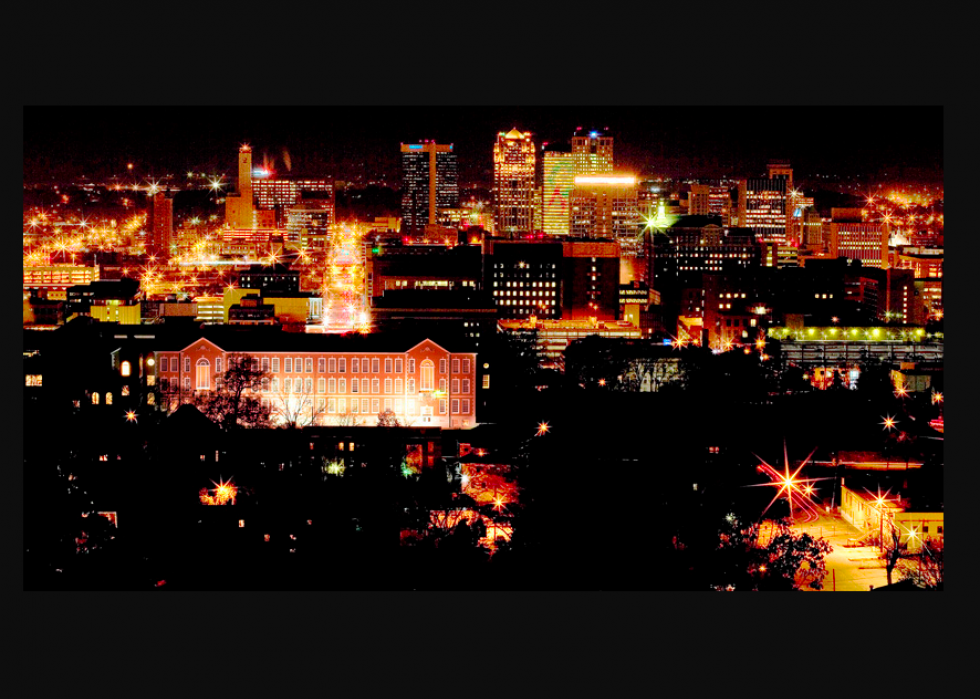 28 / 50
Alby Headrick // Wikicommons
#23: Alabama - Birmingham
Gross leasable area: 5,748,056 square feet
Malls and shopping centers: 14
Total stores: 609

Biggest shopping center: The Summit, opened in 1997
Gross leasable area: 960,000 square feet
Total stores: 75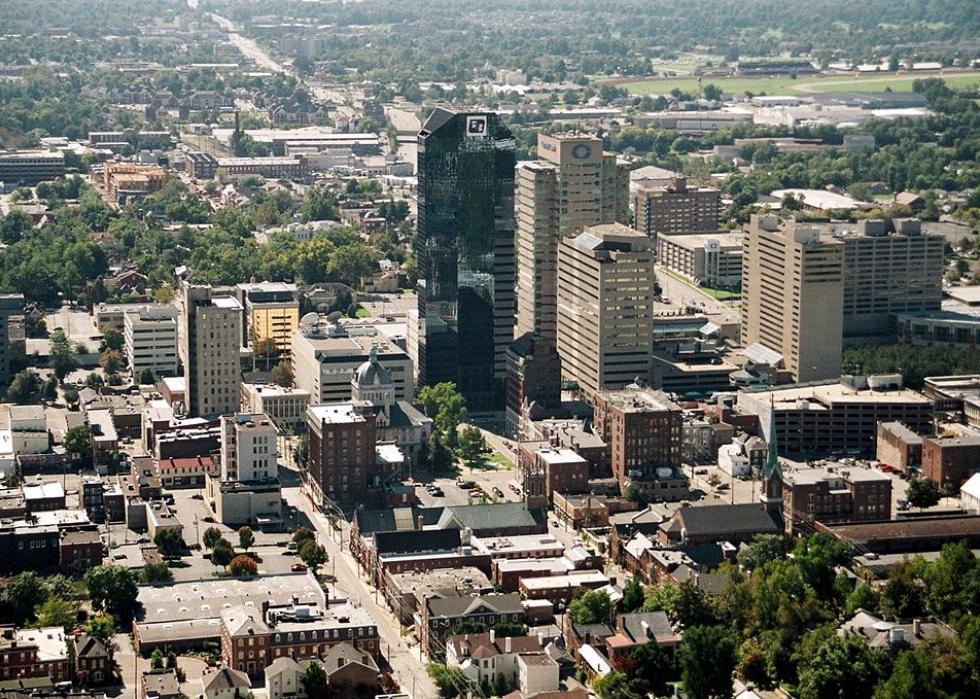 29 / 50
Madgeek1450 // Wikicommons'
#22: Kentucky - Lexington-Fayette
Gross leasable area: 5,845,143 square feet
Malls and shopping centers: 14
Total stores: 626

Biggest shopping center: Fayette Mall, opened in 1971
Gross leasable area: 1,190,905 square feet
Total stores: 185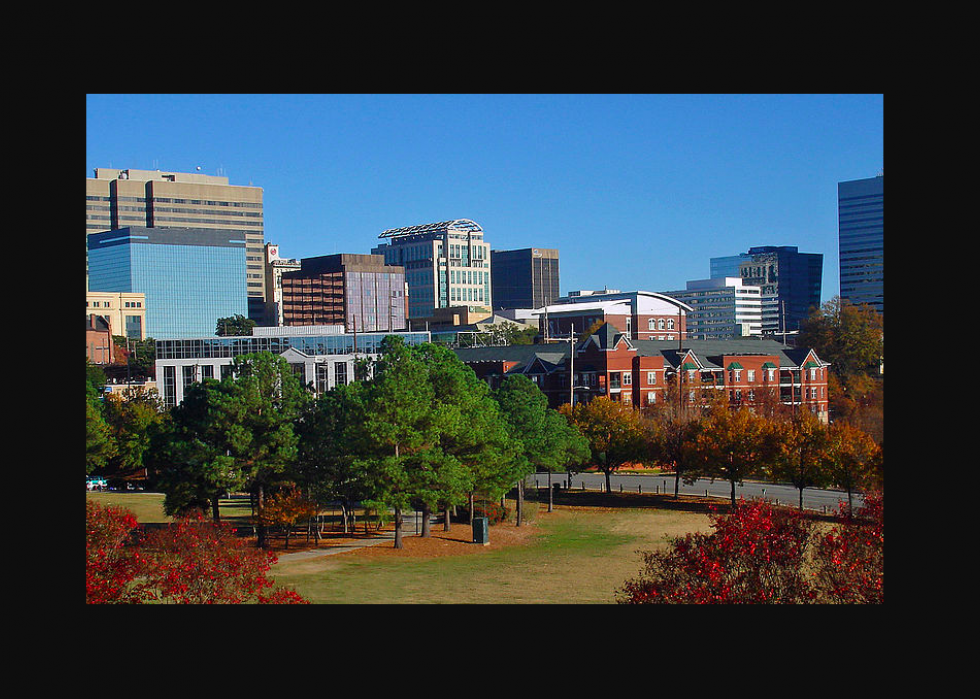 30 / 50
Akhenaton06 // Wikicommon'
#21: South Carolina - Columbia
Gross leasable area: 6,143,484 square feet
Malls and shopping centers: 13
Total stores: 562

Biggest shopping center: Village at Sandhill, opened in 2005
Gross leasable area: 1,500,000 square feet
Total stores: 129
31 / 50
Nightscream // Wikicommons'
#20: New Jersey - Paramus
Gross leasable area: 6,262,398 square feet
Malls and shopping centers: 8
Total stores: 565

Biggest shopping center: Westfield Garden State Plaza, opened in 1957
Gross leasable area: 2,180,702 square feet
Total stores: 326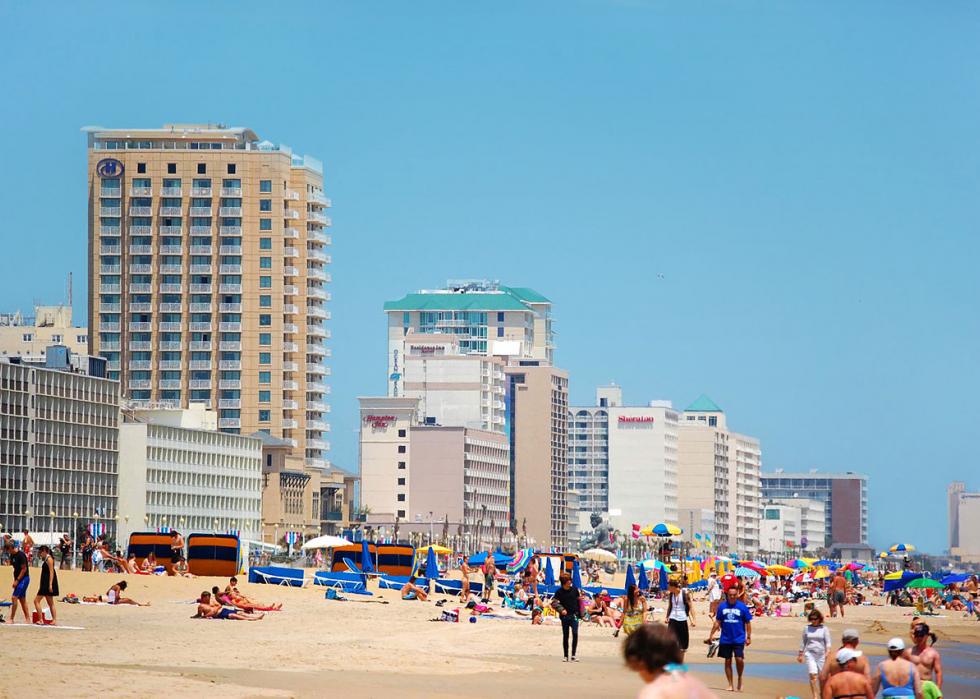 32 / 50
gargola87 // Wikicommons'
#19: Virginia - Virginia Beach
Gross leasable area: 6,854,646 square feet
Malls and shopping centers: 14
Total stores: 840

Biggest shopping center: Lynnhaven Mall, opened in 1981
Gross leasable area: 1,167,192 square feet
Total stores: 133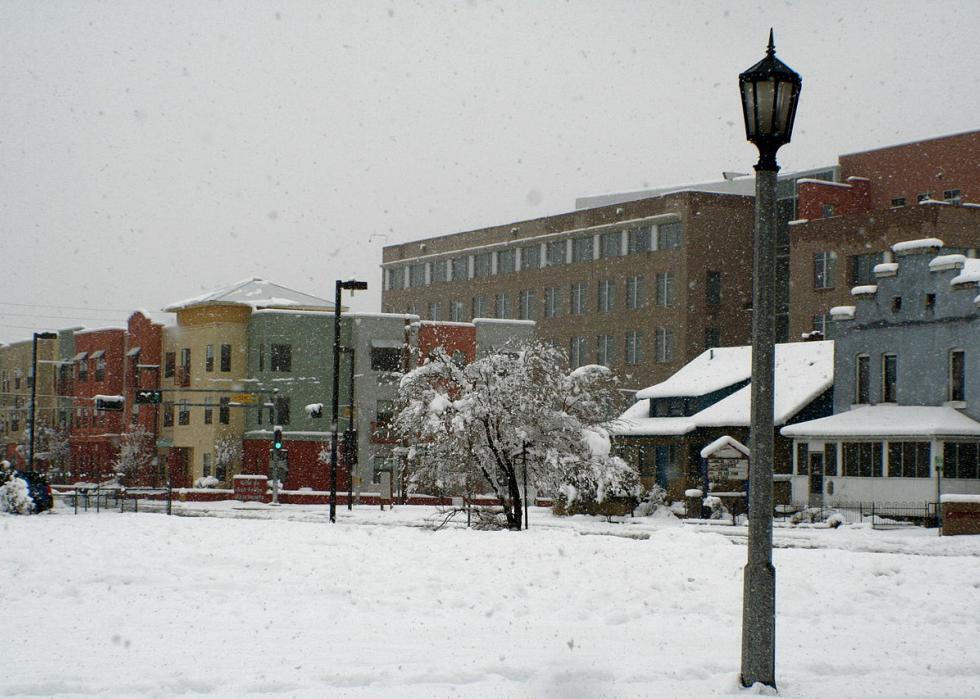 33 / 50
Asaavedra32 // Wikicommons'
#18: New Mexico - Albuquerque
Gross leasable area: 6,898,042 square feet
Malls and shopping centers: 15
Total stores: 656

Biggest shopping center: Winrock Town Ctr & The Corner at Winrock, opened in 1961
Gross leasable area: 1,125,000 square feet
Total stores: 60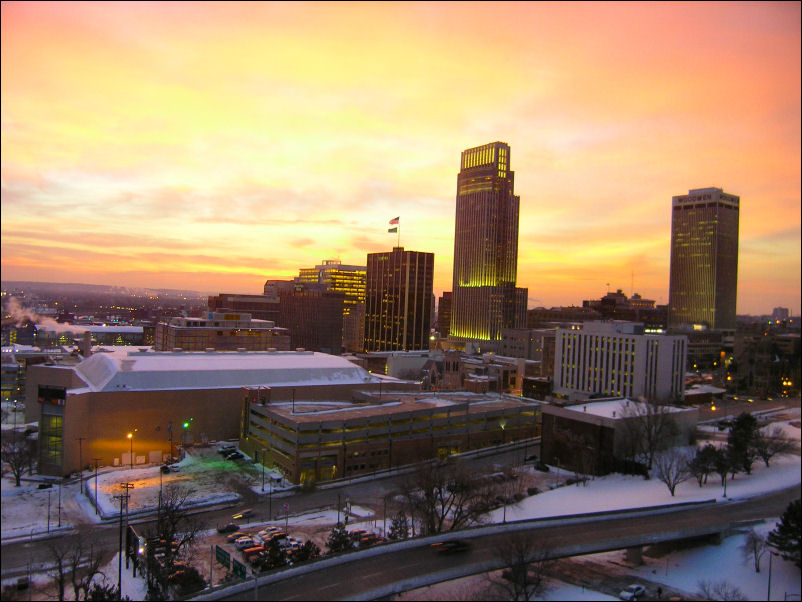 34 / 50
Raymond Bucko, SJ // Wikicommons'
#17: Nebraska - Omaha
Gross leasable area: 6,917,780 square feet
Malls and shopping centers: 17
Total stores: 772

Biggest shopping center: Westroads Mall, opened in 1968
Gross leasable area: 1,200,000 square feet
Total stores: 122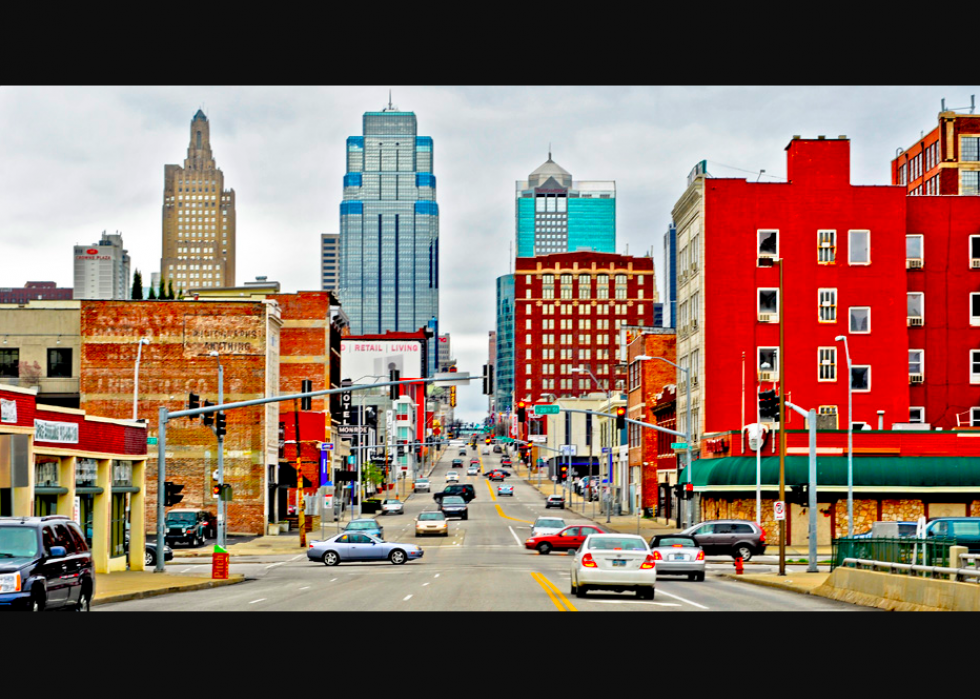 35 / 50
Kcphotoblog // Wikicommons'
#16: Missouri - Kansas City
Gross leasable area: 8,004,477 square feet
Malls and shopping centers:16
Total stores: 759

Biggest shopping center: Zona Rosa, opened in 2004
Gross leasable area: 980,500 square feet
Total stores: 135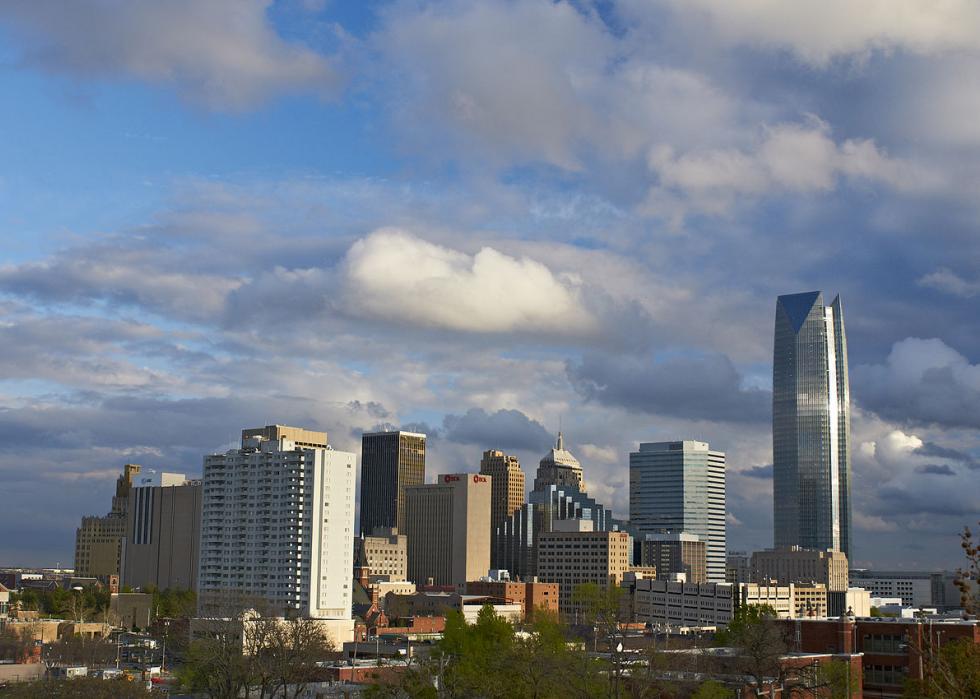 36 / 50
Greater Oklahoma City Chamber and Oklahoma City Convention and Visitors Bureau // Wikicommons'
#15: Oklahoma - Oklahoma City
Gross leasable area: 8,381,471 square feet
Malls and shopping centers: 17
Total stores: 914

Biggest shopping center: Plaza Mayor at the Crossroads, opened in 1974
Gross leasable area: 1,268,116 square feet
Total stores: 65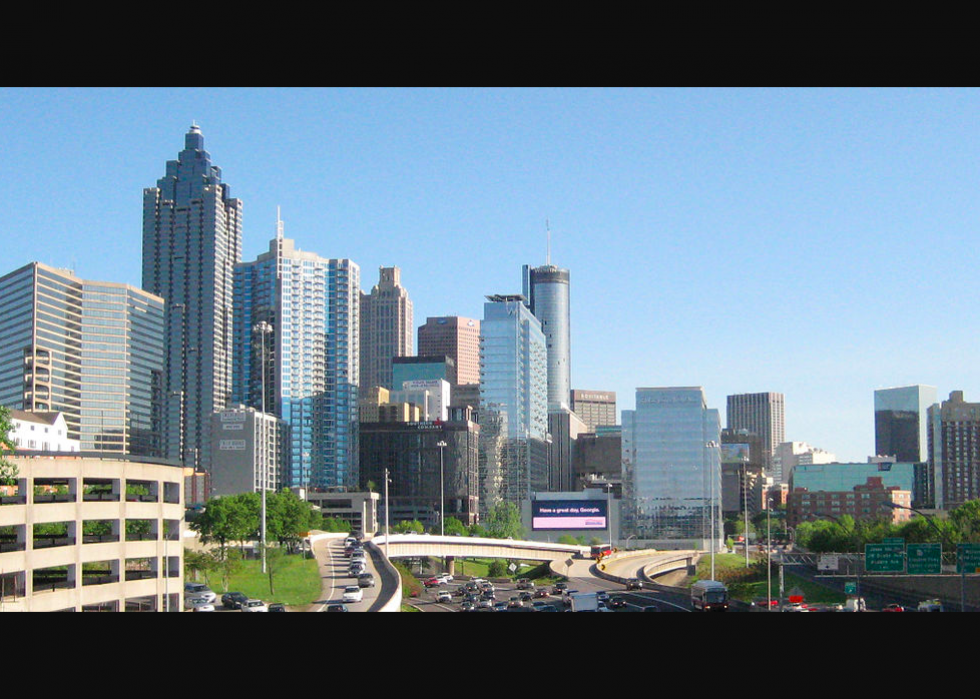 37 / 50
#14: Georgia - Atlanta
Gross leasable area: 8,854,294 square feet
Malls and shopping centers: 26
Total stores: 1,207

Biggest shopping center: Lenox Square, opened in 1959
Gross leasable area: 1,559,000 square feet
Total stores: 191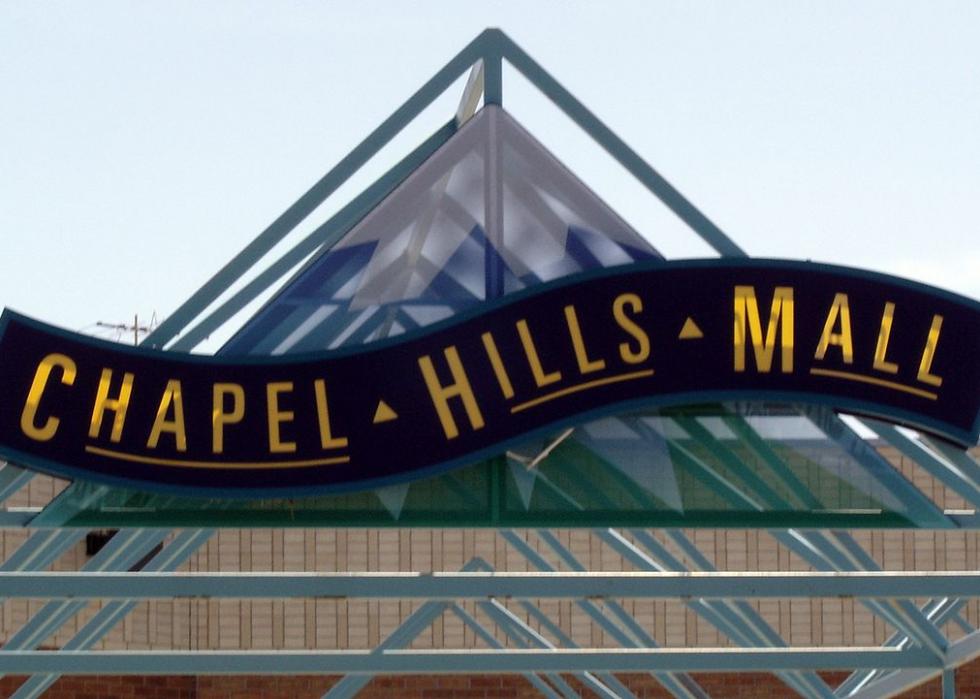 38 / 50
Duncan1800 // Wikicommons'
#13: Colorado - Colorado Springs
Gross leasable area: 9,569,798 square feet
Malls and shopping centers: 21
Total stores: 956

Biggest shopping center: Chapel Hills Mall, opened in 1982
Gross leasable area: 1,200,000 square feet
Total stores: 154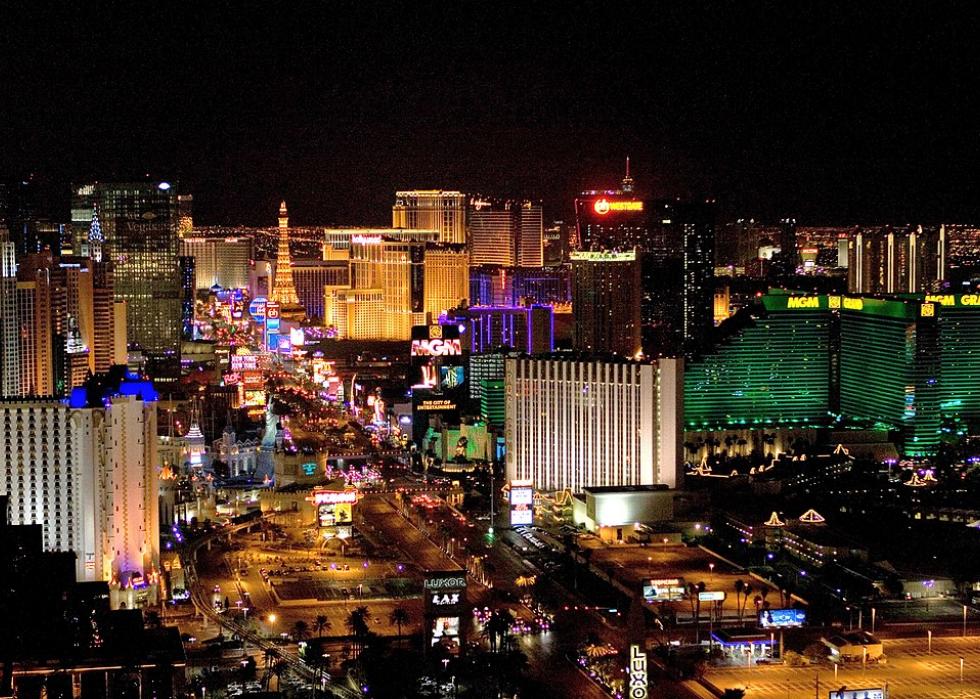 39 / 50
Lasvegaslover // Wikicommons'
#12: Nevada - Las Vegas
Gross leasable area: 9,969,021 square feet
Malls and shopping centers: 25
Total stores: 1,274

Biggest shopping center: Meadows Mall, opened in 1978
Gross leasable area: 945,000 square feet
Total stores: 116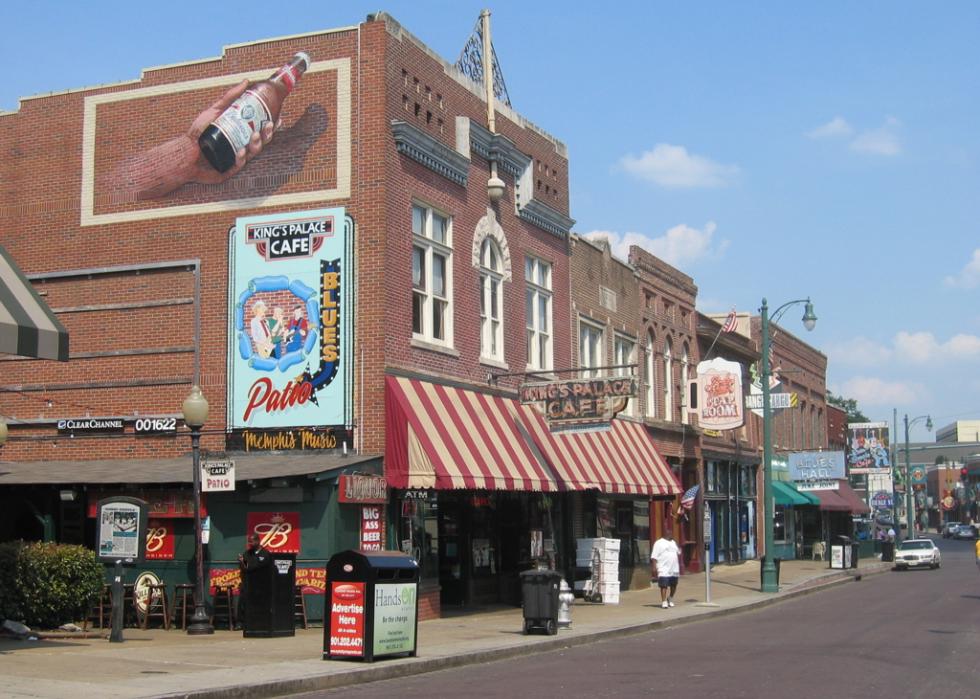 40 / 50
Jeremy Atherton // Wikicommons'
#11: Tennessee - Memphis
Gross leasable area: 10,711,363 square feet
Malls and shopping centers: 25
Total stores: 966

Biggest shopping center: Wolfchase Galleria, opened in 1997
Gross leasable area: 1,152,196 square feet
Total stores: 132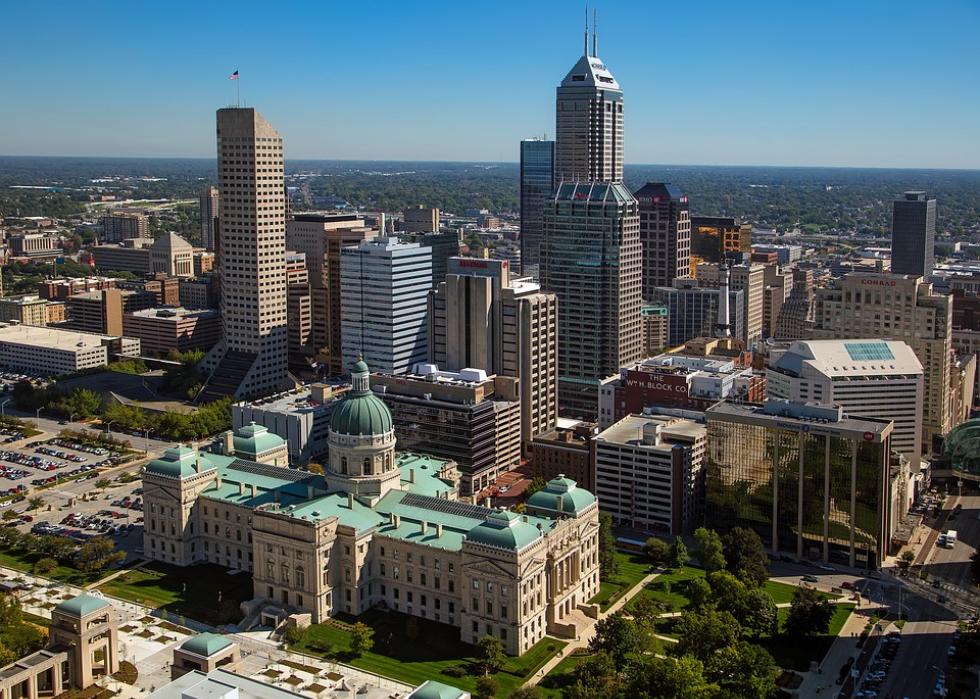 41 / 50
#10: Indiana - Indianapolis
Gross leasable area: 10,852,095 square feet
Malls and shopping centers: 23
Total stores: 1,102

Biggest shopping center: Castleton Square Mall, opened in 1972
Gross leasable area: 1,383,000 square feet
Total stores: 140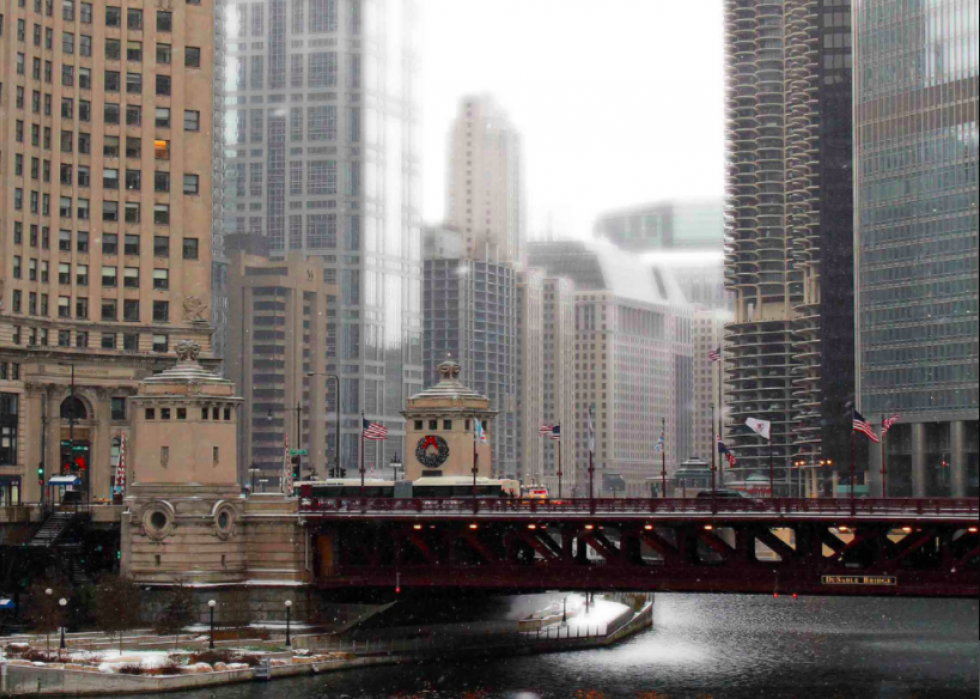 42 / 50
walter lesus // Wikicommons'
#9: Illinois - Chicago
Gross leasable area: 10,912,574 square feet
Malls and shopping centers: 30
Total stores: 916

Biggest shopping center: Ford City Mall, opened in 1965
Gross leasable area: 1,193,300 square feet
Total stores: 125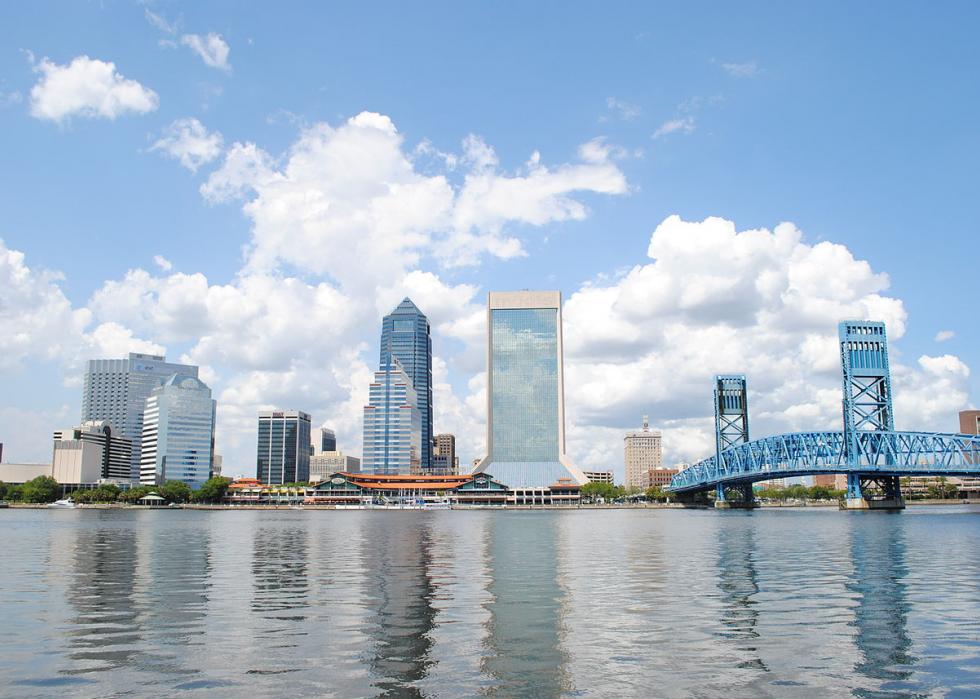 43 / 50
AndrewAvitus // Wikicommons'
#8: Florida - Jacksonville
Gross leasable area: 13,076,102 square feet
Malls and shopping centers: 32
Total stores: 1,520

Biggest shopping center: Regency Square Mall, opened in 1967
Gross leasable area: 1,400,000 square feet
Total stores: 130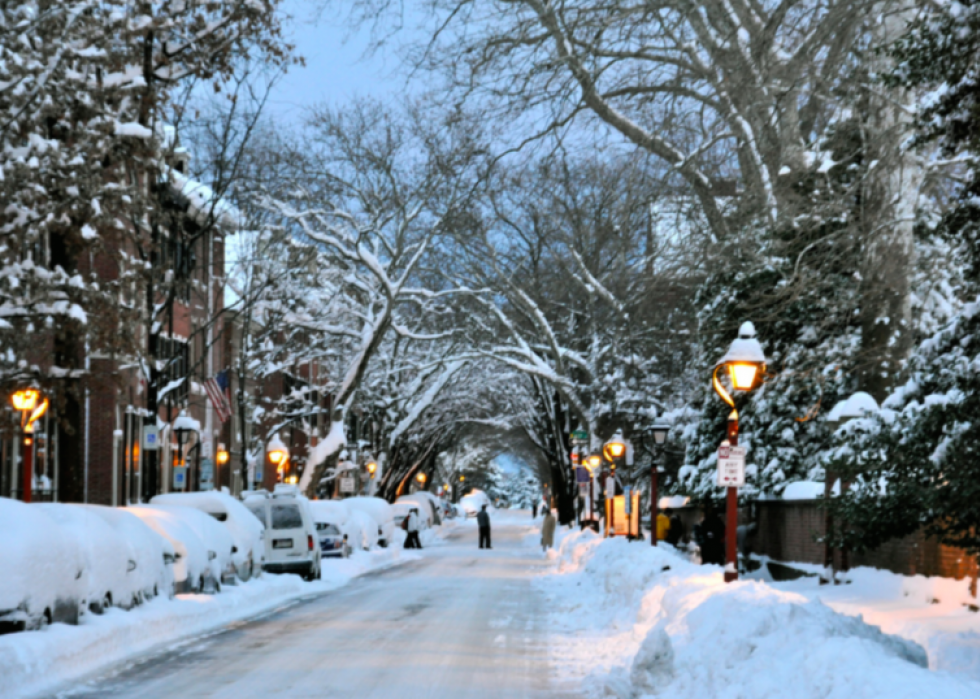 44 / 50
#7: Pennsylvania - Philadelphia
Gross leasable area: 14,130,222 square feet
Malls and shopping centers: 33
Total stores: 1,350

Biggest shopping center: Philadelphia Mills, opened in 1989
Gross leasable area: 1,603,000 square feet
Total stores: 185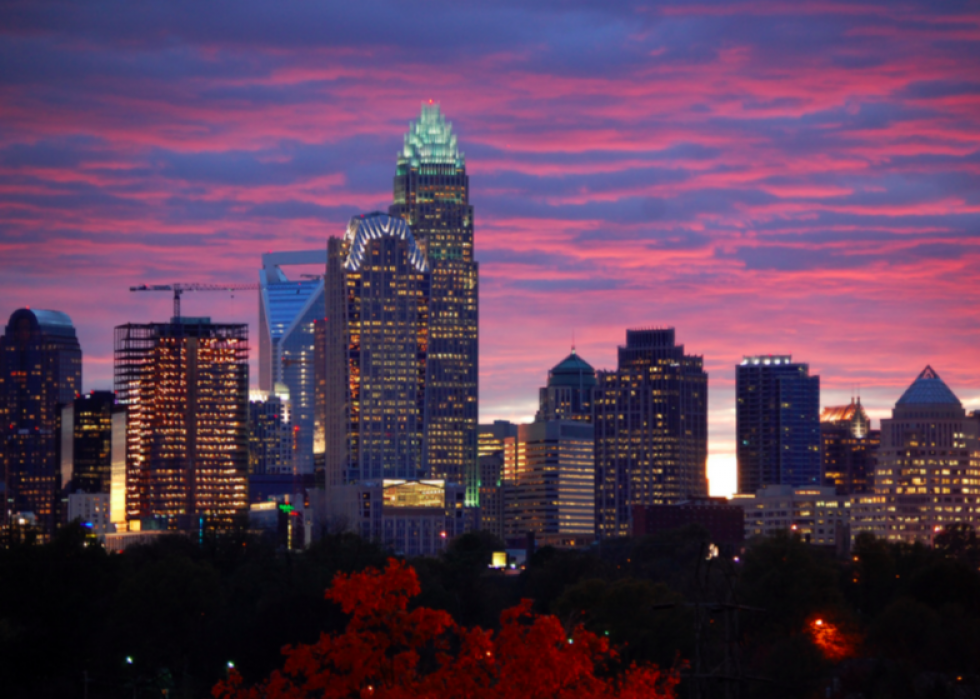 45 / 50
#6: North Carolina - Charlotte
Gross leasable area: 14,876,356 square feet
Malls and shopping centers: 37
Total stores: 1,643

Biggest shopping center: SouthPark Mall, opened in 1970
Gross leasable area: 1,538,231 square feet
Total stores: 151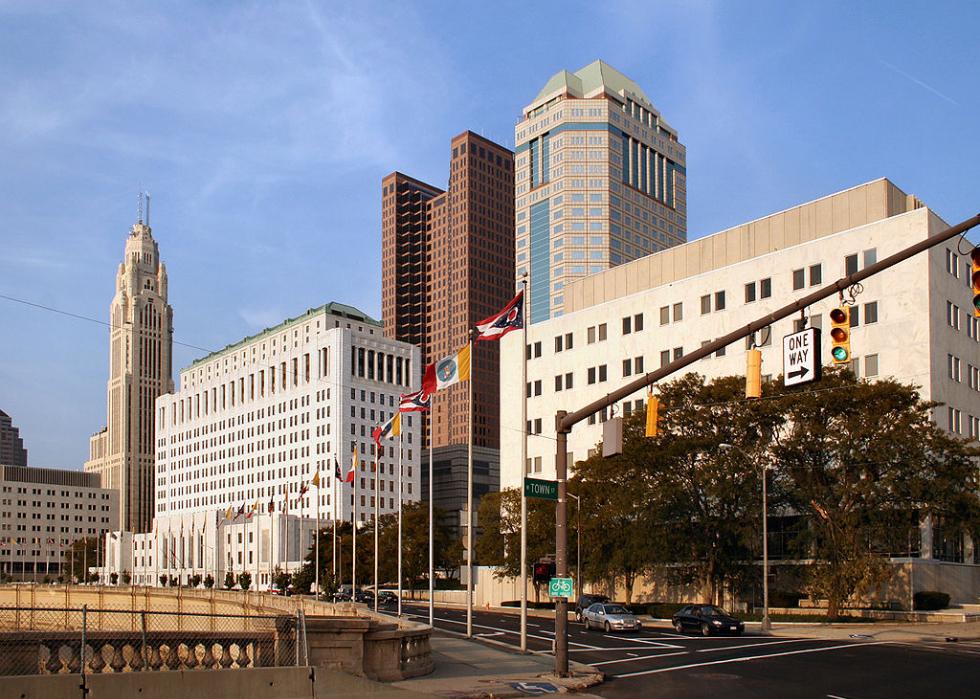 46 / 50
#5: Ohio - Columbus
Gross leasable area: 16,208,055 square feet
Malls and shopping centers: 36
Total stores: 1,538

Biggest shopping center: Polaris Fashion Place, opened in 2001
Gross leasable area: 1,571,400 square feet
Total stores: 172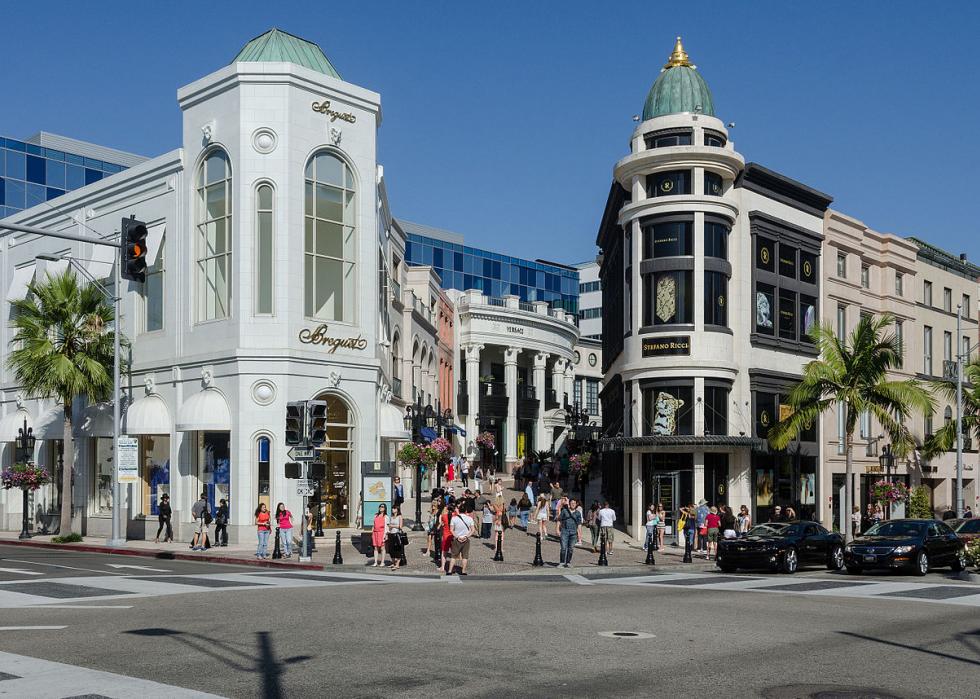 47 / 50
#4: California - Los Angeles
Gross leasable area: 19,721,005 square feet
Malls and shopping centers: 43
Total stores: 2,382

Biggest shopping center: Westfield Topanga, opened in 1964
Gross leasable area: 1,564,133 square feet
Total stores: 263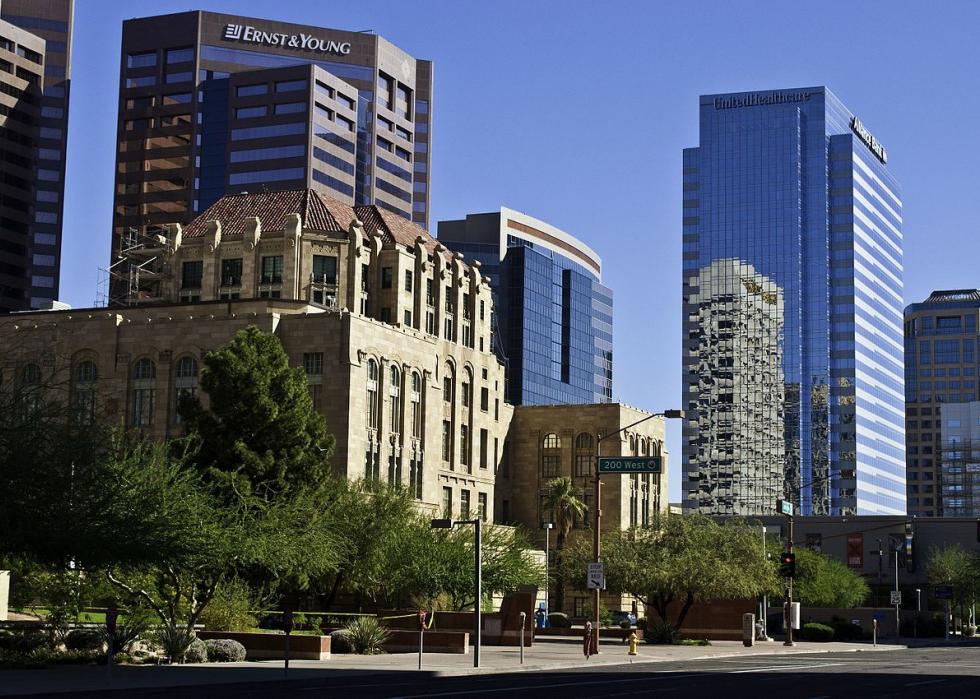 48 / 50
davidpinter / Wikicommons'
#3: Arizona - Phoenix
Gross leasable area: 21,240,685 square feet
Malls and shopping centers: 46
Total stores: 2,210

Biggest shopping center: Metrocenter Mall, opened in 1973
Gross leasable area: 1,364,900 square feet
Total stores: 130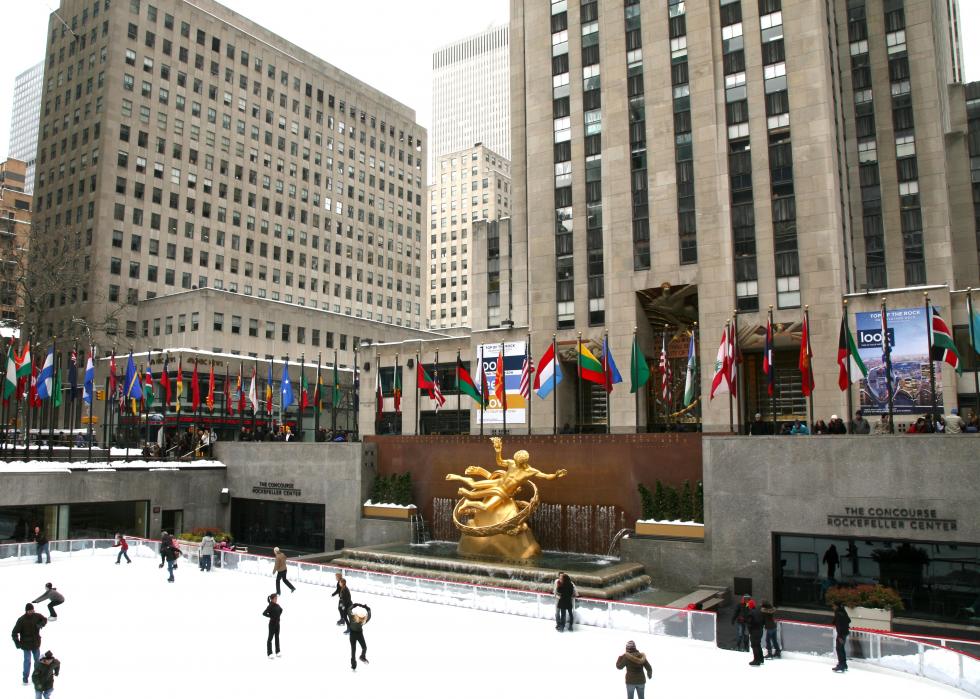 49 / 50
#2: New York - New York
Gross leasable area: 23,728,346 square feet
Malls and shopping centers: 56
Total stores: 2,343

Biggest shopping center: Bay Plaza Shopping Center, opened in 1988
Gross leasable area: 1,300,000 square feet
Total stores: 75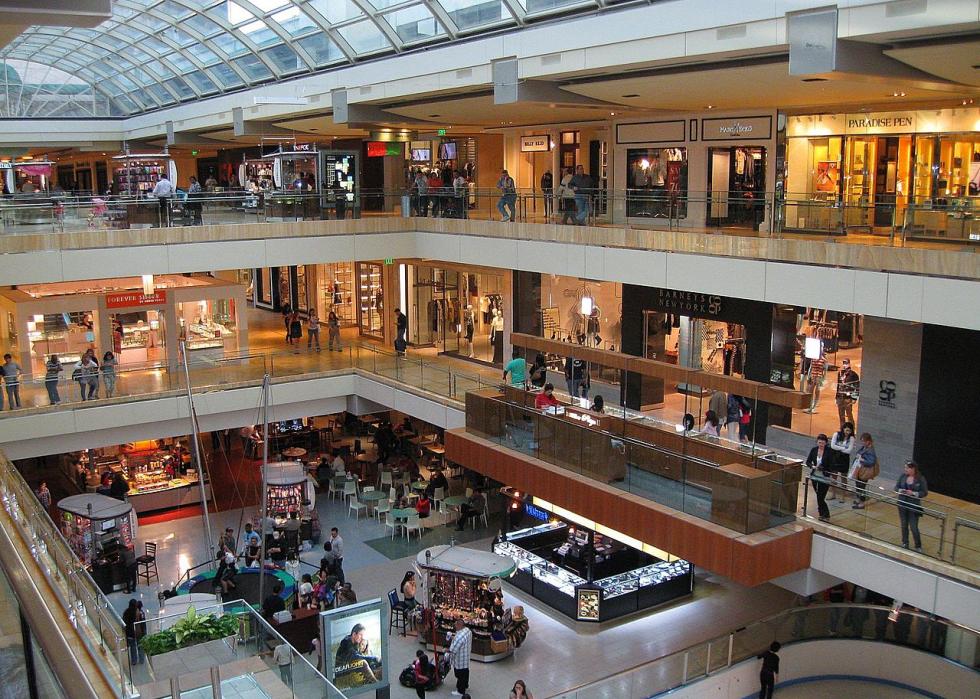 50 / 50
#1: Texas - Houston
Gross leasable area: 43,348,155 square feet
Malls and shopping centers: 104
Total stores: 4,858

Biggest shopping center: The Galleria (Houston), opened in 1970
Gross leasable area: 2,237,000 square feet
Total stores: 345