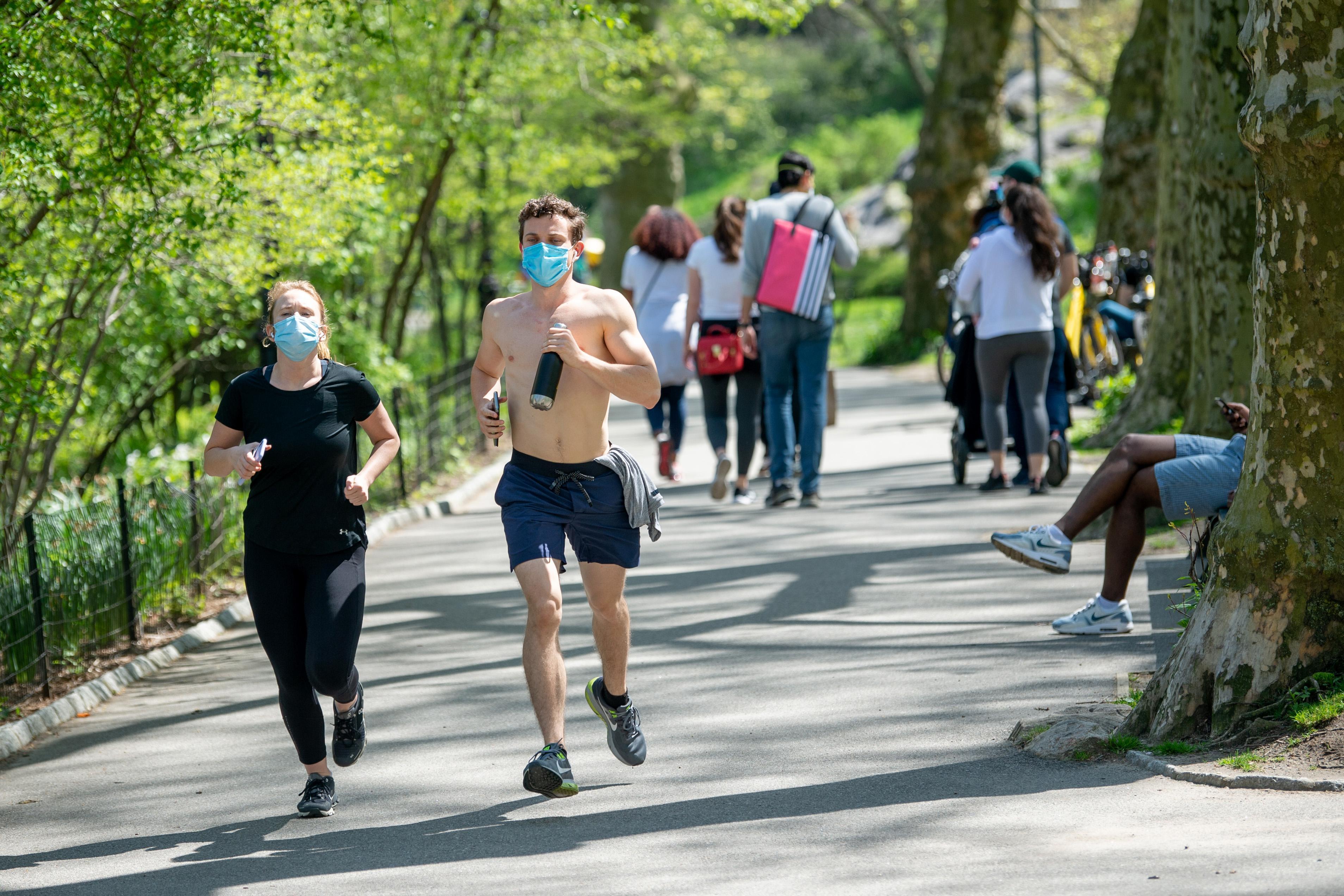 Counties doing the best and worst at social distancing in every state
Alexi Rosenfeld // Getty Images
Counties doing the best and worst at social distancing in every state
Before the coronavirus outbreak, if someone said you needed to practice social distancing, you probably would not have been familiar with the term. Phrases like "social distancing" and "flattening the curve" have become part of everyday vernacular as people try to navigate both the novel coronavirus and the novel world.
Insofar as social distancing is concerned, it didn't take long to learn its meaning. The Centers for Disease Control and Prevention (CDC) provides this definition: "Social distancing, also called 'physical distancing,' means keeping space between yourself and other people outside of your home." To practice social or physical distancing, the CDC recommends that individuals maintain a distance of at least 6 feet from other people, not gather in groups and crowded places, and avoid mass gatherings.
Wondering how well social distancing is going in the U.S.? To identify how well counties are doing with socially distancing, Stacker partnered with location data provider Unacast. Its Social Distancing Scoreboard uses geolocated cellphone data to determine how the average distance traveled, visits to nonessential locations, and human encounters have decreased in all U.S. states and counties compared to the baselines for those regions.
Each region is assigned a grade from A to F: A represents higher than a 70% decrease in activity, B represents a 55%–70% decrease, C represents a 40%–55% decrease, D represents a 25%–40% decrease, and F represents below a 25% decrease. This story includes the counties in each state with exceptionally high (usually B or above) or low (usually D- or F) scores relative to the rest of the state. The scores included here are as of May 1, 2020. Please note that for states with more than 10 failing counties, we listed the 10 with the highest populations. Check the scoreboard regularly for the most recent values since Unacast updates this data daily. 
Stacker's team also scanned the news for updates about how each state is doing with social distancing and flattening the curve. Keep reading to see how your state ranks.
You may also like: States with the most multigenerational households