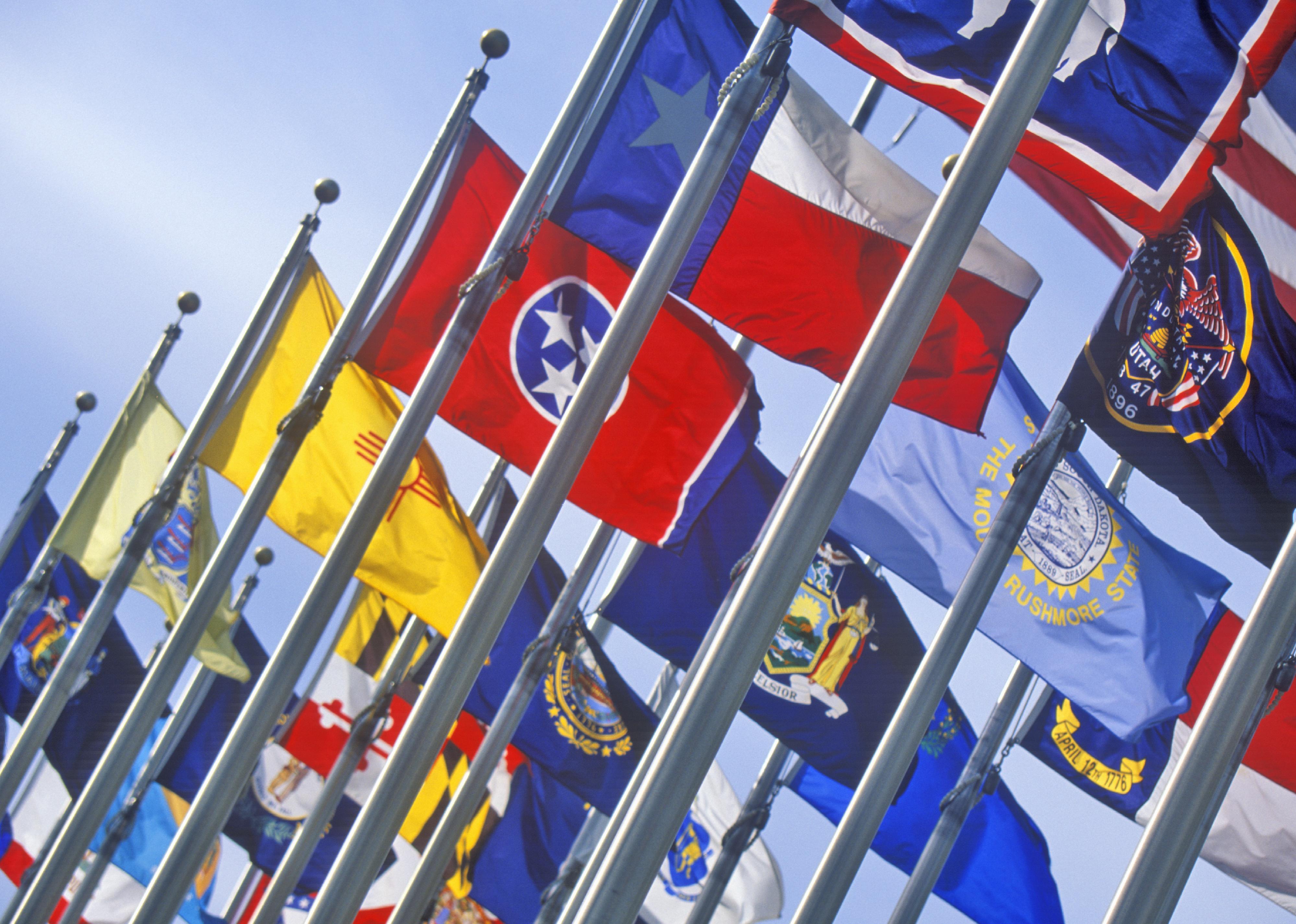 How many state flags do you know?
Joseph Sohm // Shutterstock
How many state flags do you know?
From fish and birds to flowers and even dinosaurs, America's 50 states choose all kinds of symbols to represent their histories and contributions to the country. There are state gemstones, state songs, state amphibians, and state colors—but none carry the weight of the state flag. While Old Glory represents the country, that country is a collection of 50 unique and semi-autonomous cultures, and each one of them has a flag all their own.
Some state flags are the result of elaborate contests while others were drafted through legislative haranguing. Some show off the state's official seal or famous animals. In some cases, symbolism is used to highlight the state's natural beauty or resources, while other flags use imagery to highlight important dates or to chronicle the state's leap from territory to full-fledged member of the Union. Still others represent ongoing controversy: Five states still incorporate Confederate symbols in their flags, while Mississippi stands as the last state to incorporate a Confederate battle flag in its design. Mississsippi's state legislature voted in June 2020 to update its official state flag and do away with the Confederate battle emblem for good.
Here's a look at all 50 of America's state flags, their histories, any changes they underwent over the years, and the stories that their images, colors, and symbols represent.
You may also like: Do you know your state bird?