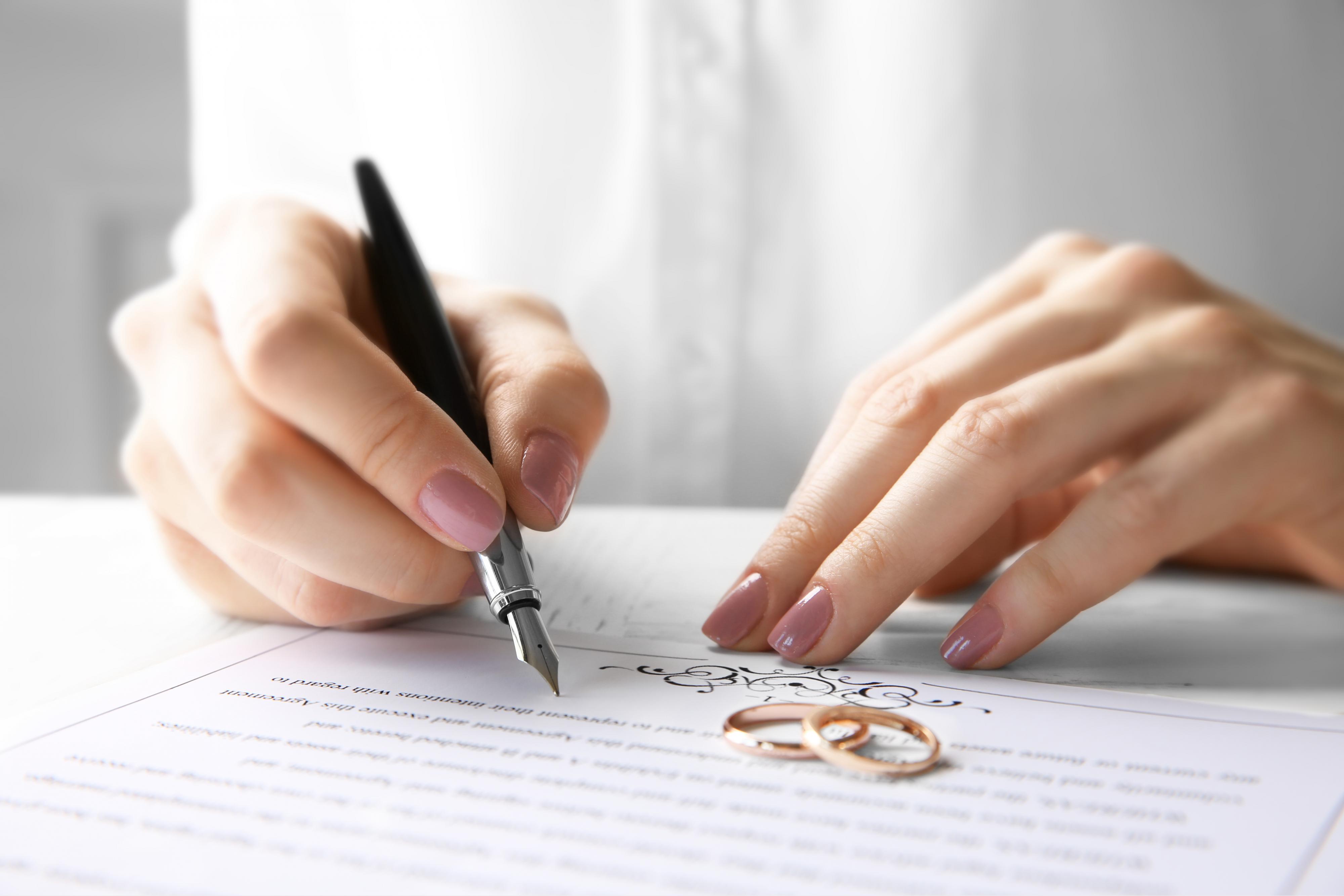 How marriage rates in your state have changed since 1990
Africa Studio // Shutterstock
How marriage rates in your state have changed since 1990
Data from the Centers for Disease Control and Prevention (CDC) show the national average marriage rate is down from 9.8 marriages per 1,000 people in 1990 to 6.5 per 1,000 in 2018. Over the course of the 20th century, the shifting patterns of marriage behavior in the United States are more stark: Between 1960 and 2010, the percentage of adults who were married went from 72% to 51%. The dramatic shift has created lasting changes in American society and the country's economy.
Between the late 1960s and 1980, the divorce rate doubled, according to the U.S. Census. Over the next several decades, the divorce rate hovered at 50%. Toward the end of the century, people started to delay their first marriage, which the U.S. Census' Current Population Report from the 1990s attributes to a rise in education and work experience among women. Other elements that started shaping marriage trends around this period include more unmarried women having children, thus giving rise to a larger percentage of single-parent families.
So where have marriage rates gone from there? Well, down. The CDC shows that every state has had a decrease in marriage rates from 1990 to 2018; the national average change is -32.5%. Stacker used marriage statistics from the CDC/National Center for Health Statistics to determine how marriage rates in every state have changed since 1990.
Across the board, the nation has seen a decline in marriage rates, due to a variety of contributing factors—the millennial generation delaying marriage (or foregoing it entirely), an aging population, and a rise in education, to name a few. The states are listed here alphabetically, and their changing marriage rates are represented as percent changes from 1990 to 2018 (the most recent year of data available).
According to the CDC, "rates are based on provisional counts of marriage by state of occurrence. Rates are per 1,000 total population residing in the area. Population enumerated as of April 1 for 1990, 2000, and 2010 and estimated as of July 1 for all other years."
Read on to find out how marriage rates in your state have changed since 1990.
You may also like: Most popular dog breeds that don't shed