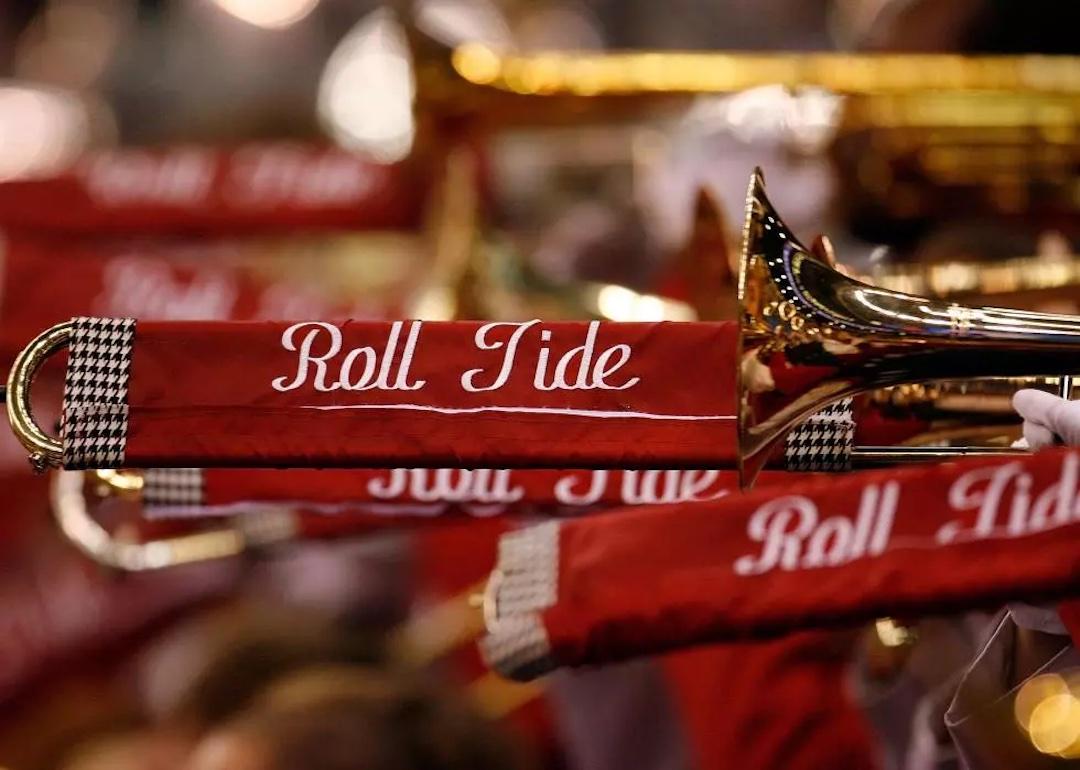 Local slang from every state
Kevin C. Cox // Getty Images
Local slang from every state
America is quite possibly the most diverse country in the world. Covering 3,718,710 square miles, the culture varies wildly from coast to coast. One implication is that while most of the 325.7 million people who live here speak English, they all speak it quite differently. Regional accents and colloquialisms could make the English spoken in the American South sound entirely different from that spoken in the Pacific Northwest, which is totally different than the dialects of the East Coast.
Americans also have massive amounts of state pride. They celebrate the things that set their states apart from others, and feverishly uphold local traditions and customs. Combined, these two things have resulted in some unique slang. Stacker has rounded up examples of local slang from every state. Taking data from various sources, we've highlighted some of the weird, wacky, and outright crazy slang words Americans use in everyday conversations.
From words derived from pidgin, Creole, and Chinook to those with historical origins, these words are sure to leave outsiders scratching their heads. Without further ado, read on for great examples of local slang from every state. Maybe you'll even pick up some new words to work into your vocabulary.
You might also like: What "woke" and 50 other millennial sayings mean