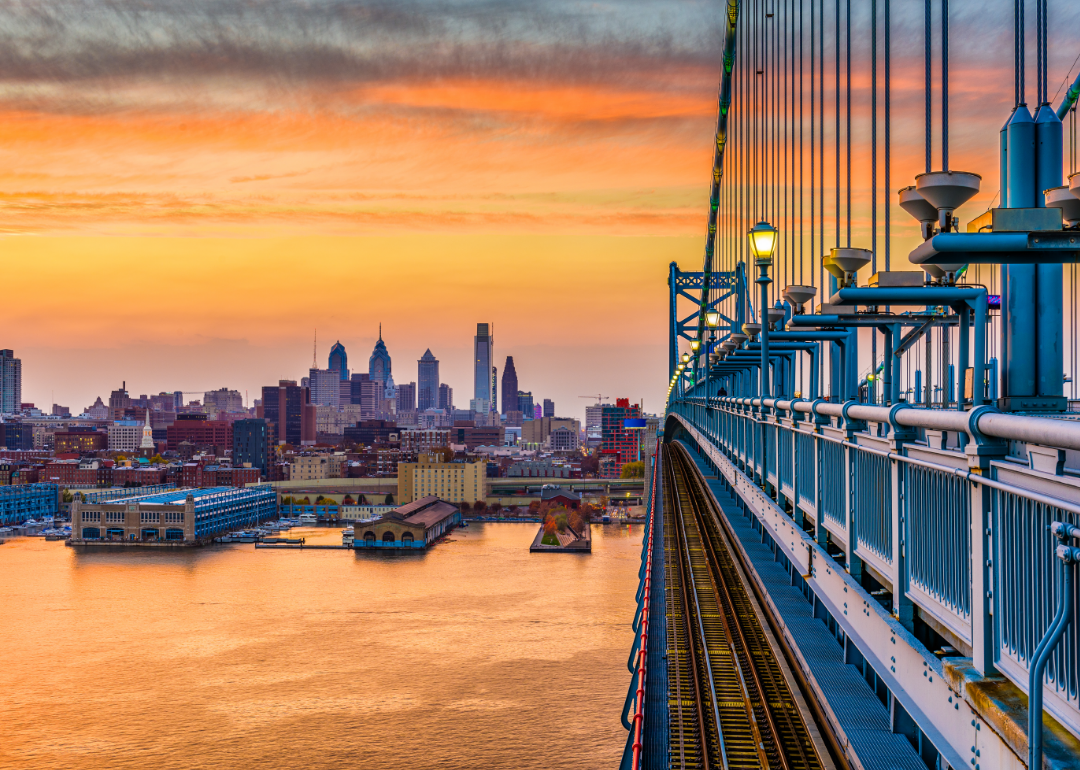 Most urbanized states in America
Most urbanized states in America
Bustling, productive cities are critical to the nation's economy and well-being. They make money, provide skilled workers with quality jobs and good wages, offer a buffet of creative and business opportunities, foster culture and the arts, and more. Cities are booming, especially in the American South and West. The trend to urbanization is strong in America, and nearly everyone today lives in what is considered an urban or metropolitan area.
Most American cities grew organically, either situated on a navigable waterway, evolving into a center for trade, or rising from the prairie when the railroads arrived. Today they might be the headquarters of powerful corporate conglomerates or the energized and supportive backdrop for innovative tech startups.
However, the move toward urbanization easily gets out of hand. Development tramples open green space, poorly planned roads create traffic nightmares, policies favorable to single-family structures leave too many people unable to afford a decent roof over their heads, and air and water are polluted. In one telling statistic, research found that for every 1% of population growth, land use consumption has jumped as much as 8%. The unpleasant term "urban sprawl" connotes messy, oversized intrusion into rural areas, thoughtlessly wasted space, and unsightly development along the fringes of cities. Metropolitan areas stretch unchecked and meet in a patchwork of no design.
Nevertheless, many urban leaders in America have begun to understand these problems and are being creative and prescient in trying to control urban growth and limit sprawl, seeking a balance between the promotion of necessary and efficient development and the protection of the forests, beaches, and grassy plains.
To determine the most urbanized states in America, Stacker used data from the U.S. Department of Agriculture's Economic Research Service (ERS). All 50 states are ranked on the basis of the percent of their total land that is covered by urban areas as of 2012, the most recent survey year which is available from ERS (data released in 2017).
Keep reading to find out where your state ranks for urban development.
You may also like: The 100 best cities to raise a family