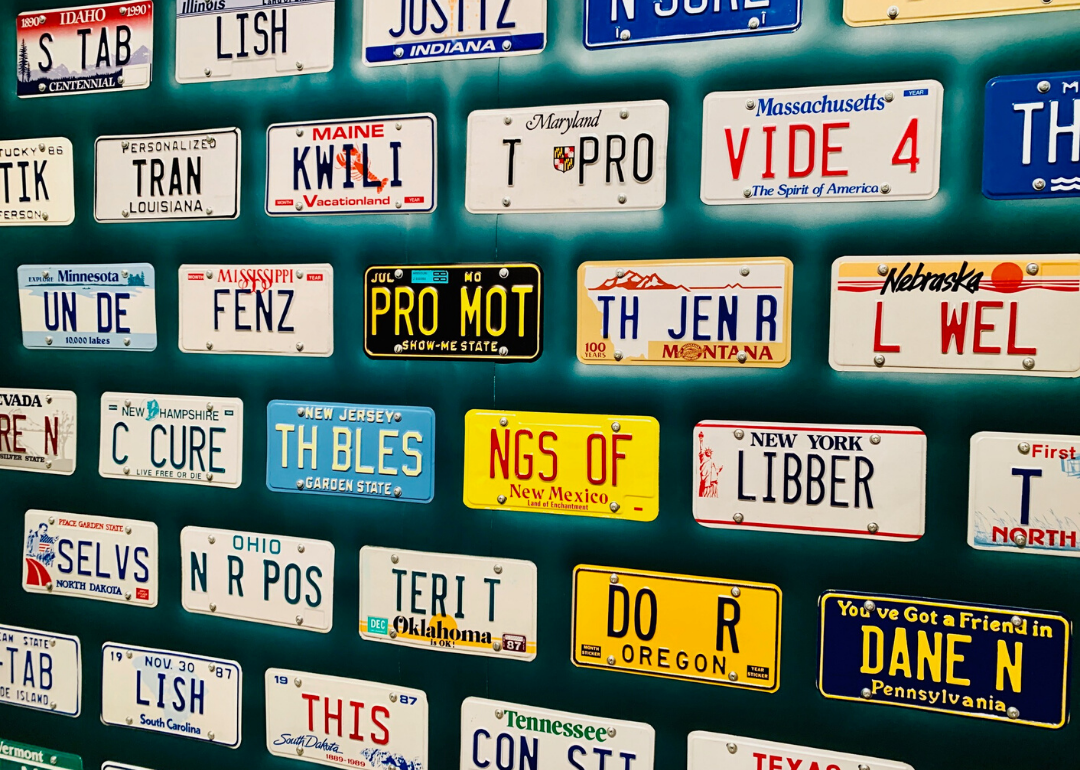 Quiz: Do you know the state by its license plate?
Quiz: Do you know the state by its license plate?
Back in 1893, France was the first country to introduce a license plate, also known as a registration plate. In 1901, New York became the first state in this country to make license plates mandatory.
A vehicle's license plate has evolved a great deal since the French first started numbering them sequentially, starting at one. In this country, each of the 50 states and Washington D.C. has its own license plate, determined carefully by committees and having specific designs, letters, and layouts often based on the state's history, topography, geographical location, and cultural phenomena.
Even if you have not traveled around the United States much, you likely have experienced the time suck of sitting in bumper-to-bumper traffic. One way to make that downtime more enjoyable is to test yourself on license plates from different states.
If you've been observant, you can't have helped but notice the various symbols and designs on license plates from states all over the country, aside from the obvious differences in colors and the use of letters and numbers. Take this quiz to put your observation and memorization skills to the test and see if you recognize the plates from all 50 states. While you may find that some popular states will be easier to guess based on their license plates, find out if you're a pro who can identify the more obscure ones.
You may also like: Resilient photos of cities that recovered from war