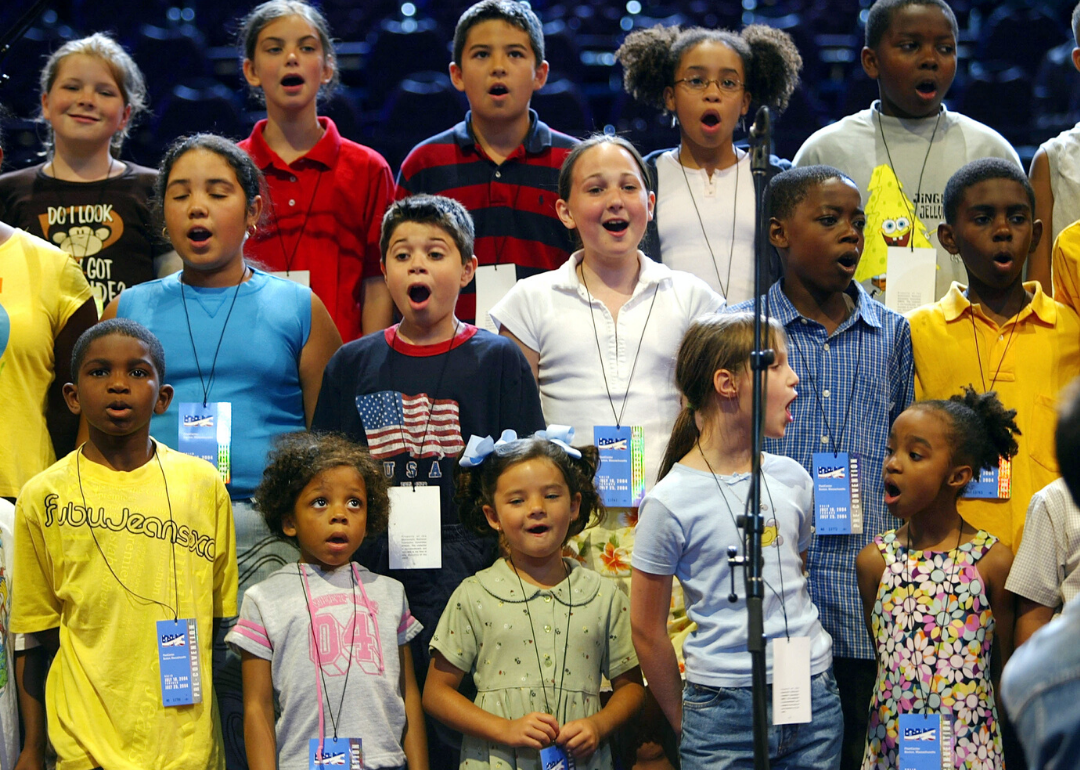 Quiz: Do you know your state's official song?
Spencer Platt // Getty Images
Quiz: Do you know your state's official song?
One of the ways the 50 united but individual states of the USA put their pride on display is through official state songs. Some states recognize a single song, others have two or more. In some places, there's an official song and an alternate. A few states have not just an official song, but also an official march, anthem, ode, patriotic hymn, cantata, and in some cases, even official glee club songs and polkas.
Some songs honor the state's landscape and natural beauty, while others pay tribute to the Native Americans who inhabited the state before, or honor the generous nature or independent spirit of their citizens. In a few cases, songs had to be rewritten to edit out objectionable lyrics before they could become official. Some states use their official songs as an opportunity to take shots at old foes dating back to the Civil War, with others written as clap-backs to other state songs that offended a songwriter from a rival state.
There are all kinds of reasons why the powers that be feel compelled to write certain songs into law. Sometimes, intense pressure from civic groups or even individuals drives movements to give their chosen song the honor. Other times, a native son or daughter writes a song that becomes so famous that the state would be remiss to select any other number. In several cases, people wrote odes to their states that languished in obscurity and only became popular after the song's creator had died.
Do you think you know your state trivia? To test your knowledge of the minutiae of American culture, Stacker compiled a list of the official songs for each state from state government sites and legislative documents. We've listed them in a question-and-answer format, with a clue given in the first slide and the answer revealed in the second. If a state has multiple songs, the specific subgenre is included where relevant. Click through to get started—and good luck.
You may also like: How communities are dealing with invasive species across the U.S.