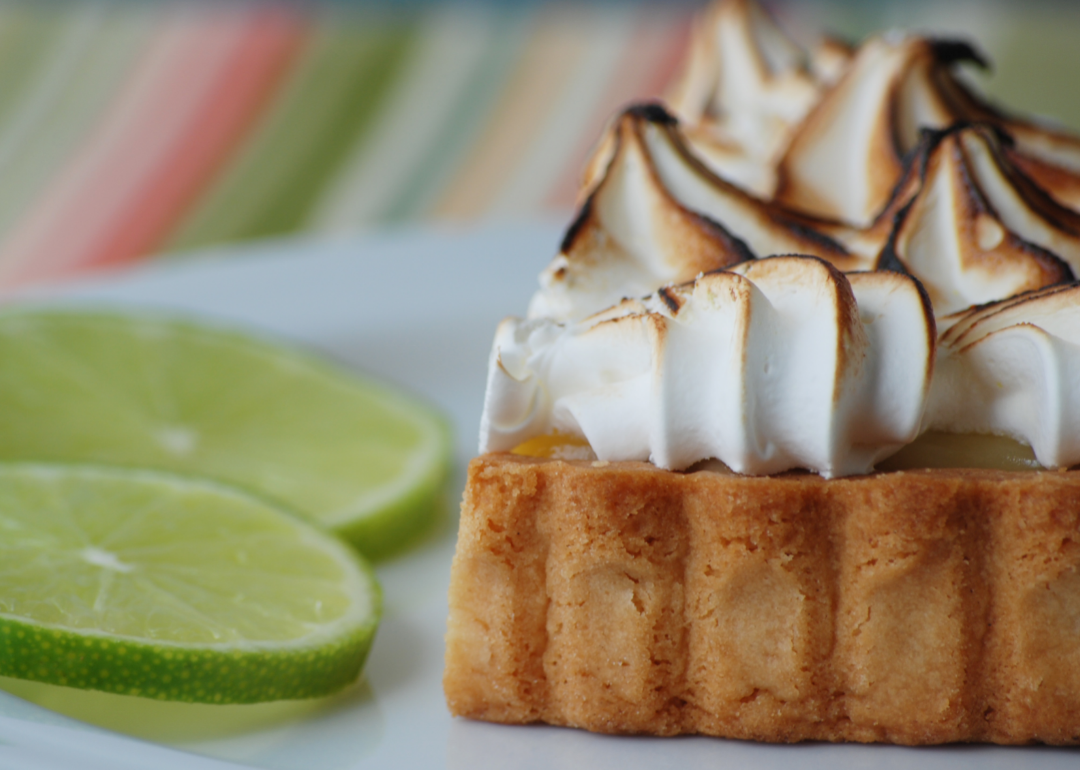 Signature desserts in every state
Signature desserts in every state
Who doesn't love a great dessert to cap off a delicious meal? According to Technomic, 32% of consumers say that they enjoy dessert at least twice per week after a meal. And if you're traveling the country, there's no better way to enhance your knowledge of a region than through its native foods—including its signature desserts!
Whether you're tucking into a slice of tangy key lime pie at a beach bar in Florida, fluffy chiffon cake at a wedding in California, or an airy cream puff at the Wisconsin State Fair, there's no denying the effect. Indulging in a location-specific sweet treat will create a special memory that stays with you, connecting you to a place forever. Knowing what a significant role dessert can play in linking taste to memory, Stacker compiled a list of signature desserts in every state, combing through regional newspapers, blogs, and homemade recipe collections.
Some states, such as Delaware, Maine, and Maryland, have "official" desserts, while others, such as Connecticut, Hawaii, and Nevada, adopted desserts that were brought to the U.S. through immigration. Still other states have popular desserts that blossomed out of an agricultural bounty, such as pumpkins in Illinois and marionberries in Oregon.
Some signature dessert recipes take more time—and more ingredients—to make than others. Many recipes were created during hard times when not much was available in the pantry, while others took advantage of bountiful fruit harvests. "Depression cakes" swap out ingredients like butter for oil, and some recipes can be made without milk, butter, or eggs.
Whether you want to don your apron and make some of these signature desserts or you're just in the mood for a few minutes of drooling, settle in and prepare yourself for the tastiest read of the week.
Think you know the signature dessert in your state? Read on to find out.
You may also like: Breweries to try this summer in every state