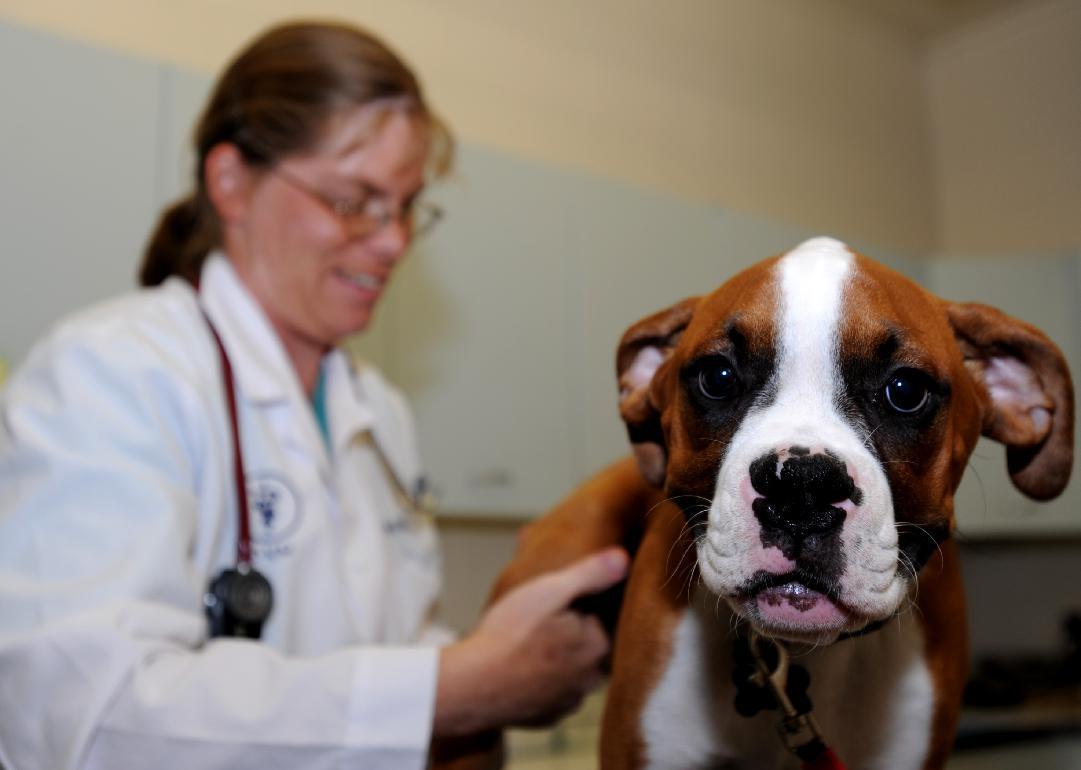 States with the best and worst animal protection laws
Laura L. Valentine // U.S. Air Force
States with the best and worst animal protection laws
Animal cruelty is considered a crime in all 50 states, though the extent to which it is prosecuted varies by state. The FBI uses animal cruelty to identify potential and known criminals, according to the Society for the Prevention of Cruelty to Animals Los Angeles website. Cruelty to animals is also classified in the DSM-IV by the American Psychiatric Association as a sign of a conduct disorder, often appearing by age 8. Unfortunately, these factors do not combine to create more stringent laws in all the states of the union, but state law enforcement agencies rarely recognize the importance of such laws despite clear scientific evidence that young animal abusers can develop into criminals later in life.
As far as enforcement goes, this is generally left to the local police force, though humane investigators may have law enforcement powers as well. However, as stated by John Paul Fox on the Utah Humane Society's website, there are few humane investigators employed by local SPCAs and humane societies; in fact, Fox is the only humane investigator employed by the state of Utah.
Stacker used data from the Animal Legal Defense Fund to examine which states in the U.S. have the most lenient and the most comprehensive laws against animal cruelty and how well those laws are enforced by police or humane investigators. The advocacy organization took into account more than 3,400 pages of state statutes to determine how states stack up in 19 different categories of animal-protection laws. Five of these categories are shown in this article, and more detailed laws are available through the ALDF for each state.
Read on to find out why this problem, which deserves more attention than it is being given, is often overlooked by law enforcement agencies and where your animals will be the safest under the law.
You may also like:  25 jobs where you get to work with animals