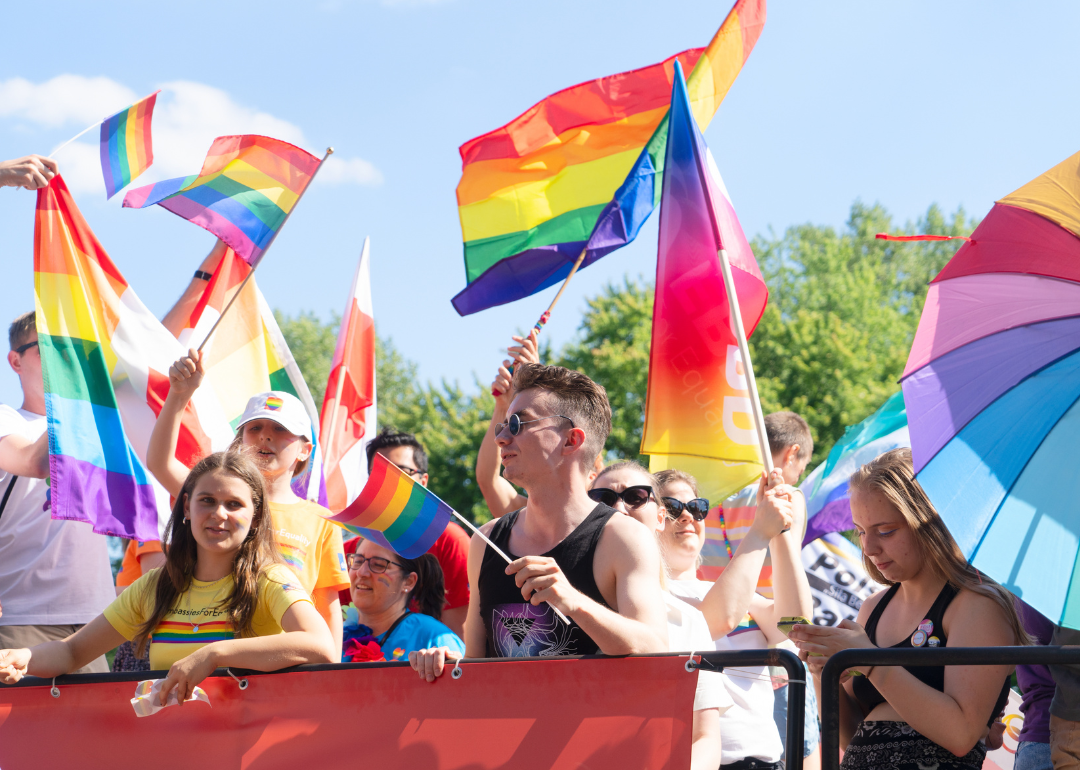 States with the highest and lowest LGBT identification
States with the highest and lowest LGBT identification
More Americans identify as LGBT than ever before. According to a Gallup Poll of 1.6 million adults, 4.1% of the country's population now claims membership in the LGBT community, compared to just 3.5% in 2012.
Virtually all of that growth is traced to millennials, who came of age in an era when much wider social awareness made it more acceptable to live openly. Young Americans are now twice as likely to identify as LGBT than adults from older generations. The increase is most pronounced among women, but large gains were also seen in minority communities, particularly within Asian and Hispanic populations. The Pacific region is now home to the highest concentration of LGBT Americans, but the Mid-Atlantic and Rocky Mountain regions have also seen significant increases. The lowest concentrations are generally found in states where laws and regulations tend to be the harshest and least protective: the Pacific Northwest, the Midwest and the South.
To map LGBT identification across the nation, Stacker analyzed Gallup data as well as data from sources that track the LGBT community, including the Human Rights Campaign (HRC), the Williams Institute at the UCLA School of Law and the Movement Advancement Project (MAP). The result is a profile of the LGBT community in every state and the District of Columbia, including demographic insight and a synopsis of each state's culture and laws.
It is important to note that this analysis is based primarily on the Gallup study, which inquired specifically about LGBT identification, a term that excludes other non-dominant sexual and gender identities, such as pansexual, questioning and intersex.
RELATED: 33 top LGBTQ+ charities to consider for Pride Month