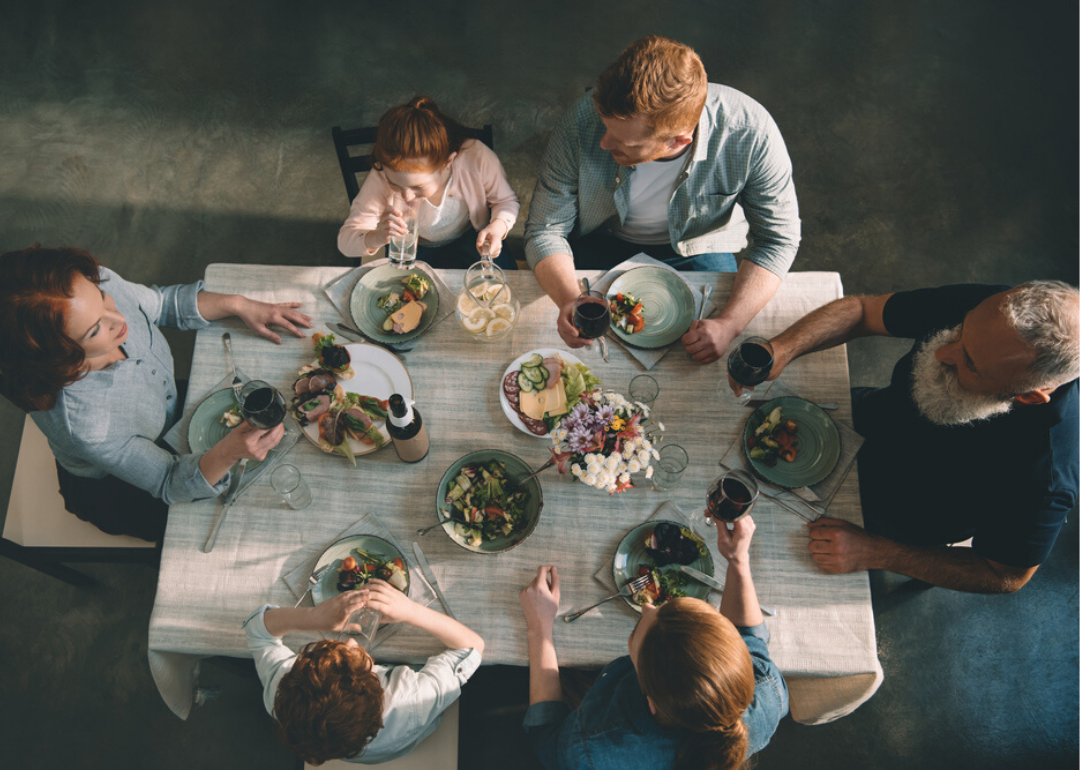 States with the most multigenerational households
LightField Studios // Shutterstock
States with the most multigenerational households
People worldwide are looking to do anything they can to mitigate their risk of getting sick during the COVID-19 pandemic, from social distancing and quarantining to wearing masks when outside the home. Unfortunately for those living in multigenerational households, staying home still presents a risk.
Those living in homes with multiple generations are more at risk for contracting the virus, as younger members of the household could transmit the virus to older and more vulnerable relatives. This danger is heightened in families in which working-age members of the family are not able to work remotely, such as grocery store clerks or health care professionals.
Even before the new coronavirus, other trends were clear when considering the rise of multigenerational households in the United States. One trend spurring the growth of such households was the Great Recession, which created harsh economic conditions that forced many millennial children to move back in with their parents—so called "boomerang" kids. Another trend that has contributed to multigenerational living has been the spike in home prices in parts of the country, particularly tech hubs like Seattle, which makes it difficult for different generations of the same family to each be able to afford their own homes.
And not all states share these demographics or trends equally. To identify the states with the most multigenerational households, Stacker used 2018 data from the U.S. Census American Community Survey (ACS), released in 2019. All 50 states and the District of Columbia are ranked according to their share of multigenerational households, defined by the Census Bureau as family households consisting of three or more generations. The story also offers data on each state's share of households that include grandparents living with their grandchildren; these figures differ slightly from the numbers of multigenerational households because some grandparents and grandchildren live together without parents. Other resources, including research from Pew, provide context on age, racial, and ethnic groups.
Click through for a look at states with the most multigenerational households.
You may also like: Most popular baby names for baby boomers