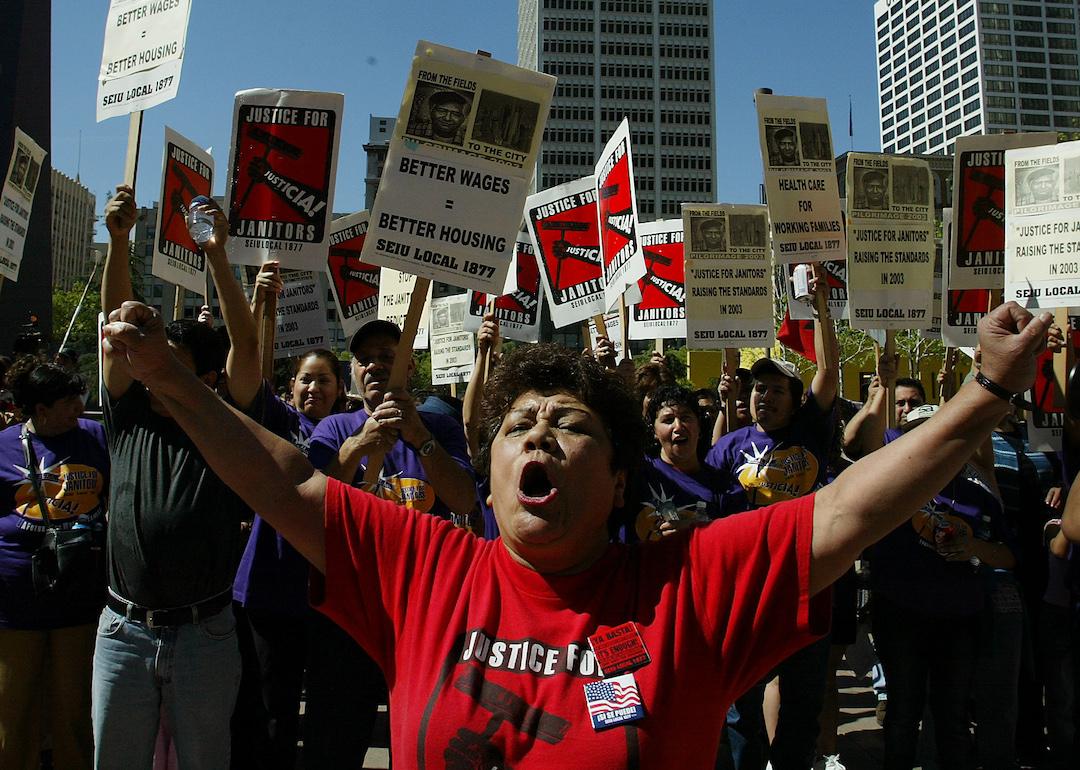 Unique holidays observed in every state
Brian Vander Brug // Los Angeles Times via Getty Images
Unique holidays observed in every state
Though most people may be able to identify a handful of holidays and show a general understanding of what makes them significant, far fewer have a firm grasp on the extent of the origins or traditions associated with many of the days we have come to deem noteworthy on our calendars.
From a historical perspective, the concept of a holiday, in general, was originally associated exclusively with religious celebrations or observations. The term holiday itself originates from the Old English term haligdæg, which translates literally to "holy day" (halig, meaning holy, and dæg meaning day). The idea was that a holiday would essentially be a day of rest during which one could focus solely on religious duties, practices, or rituals. Over time, however, the term took on a looser connotation to become associated more generally with days that deviated or broke from regular routines to recognize or celebrate a particular day, event, or period of noteworthy importance.
Today's holidays are significant for a myriad of reasons. There are, of course, holidays that hew to the original translation of the term in that they draw their importance from religious traditions or faith-driven values (e.g.Christmas, Hanukkah, Ramadan). However, beyond that, there are also popular holidays that commemorate political events or anniversaries (e.g. the Fourth of July in the United States, Bastille Day in France), celebrate ethnic or cultural pride and histories (e.g. St. Patrick's Day); and recognize particular communities, community members, or social values (e.g. Mother's Day).
As the scope of what makes a holiday has shifted over time, the rise in official days dedicated to the commemoration of specific individuals, groups, and critical moments in history has followed. Across the United States, this has translated into a number of state-specific holidays and celebrations to commemorate significant pieces of each state's past. Stacker sifted through various state histories and sources to explore some less familiar, but still significant, region-specific holidays celebrated across the 50 states.
Read on to find out how your state celebrates a unique holiday.
You may also like: Quiz: Do you know your American History from the year you were born?