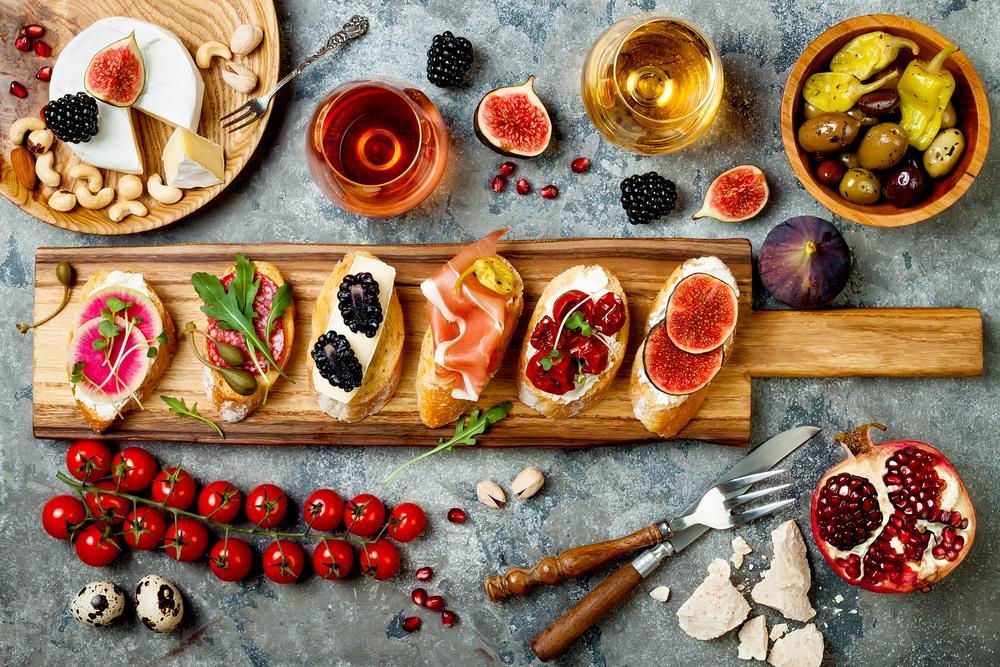 100 hottest food trends in 2018
zarzamora // Shutterstock
100 hottest food trends in 2018
The average American spends over $7,000 on food each year. This bloated number—it's about 10% of the average household's pre-tax income—implies that people like to eat, and value dining experiences highly. But what exactly is everyone spending all that money on?
The National Restaurant Association conducts an annual poll, surveying 700 professional chefs, all members of the American Culinary Federation, to uncover what the hottest food trends will be for the upcoming year. From appetizers to main courses to desserts, the list is gathered from answers received from October and November 2017, and is a good indicator of the types of food that will make up the majority of dining budgets.
This culinary forecast includes 161 items, which are rated as either "hot trends," "yesterday's news," or "perennial favorites." We've included the top 100 items and ranked them by the percentage of chefs who said they'd be "hot trends."
Read on to find out where barbeque stands, what chefs think of algae, and what fruits and veggies are must haves. Can you guess the two foods that tied as the #1 hottest food trends in 2018?
ALSO: Super secret menu items from your favorite food places