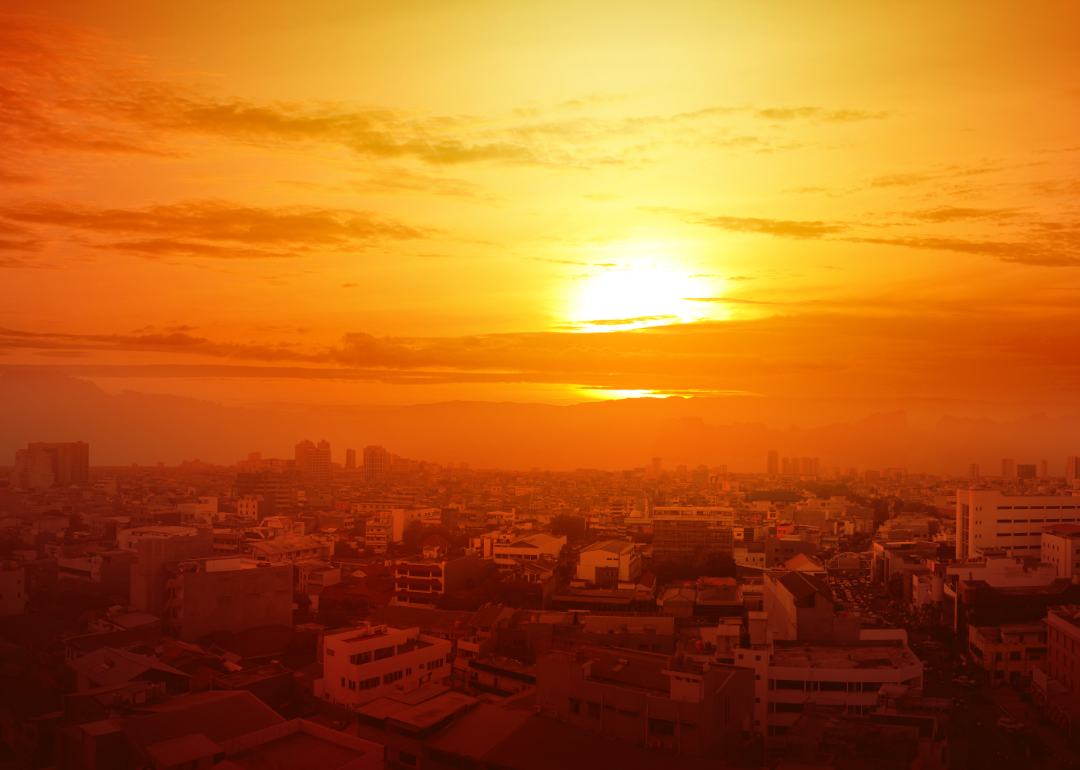 Record heat across the US: Summer 2020 in every state
Record heat across the US: Summer 2020 in every state
Wildfires, drought, hurricanes, storms, and flooding served as hallmarks for one of the hottest summers in recorded U.S. history. An average temperature of 73.6 degrees Fahrenheit, 2.2 degrees above normal, made the summer of 2020 the fourth-hottest in history. Lower-than-normal rainfall also placed this summer among the driest, placing in the top one-third according to the National Oceanic and Atmospheric Administration. Three states experienced their hottest summers on record, and several more broke their top 10, all experiencing extreme weather.
New temperature records coincided with heat-driven plights across the nation. Americans faced the loss of loved ones, homes, land, and more to record-breaking wildfires that destroyed millions of acres. Wells dried up, and rivers, lakes, and reservoirs faced lower water levels, prompting mandatory and voluntary restrictions in several communities. Drought stressed crops, and heavy rainfall washed them out or opened them to diseases. Hurricanes and tropical storms brought flooding, power outages, fallen trees, and extensive property damage.
Energy demand, triggered by use of power fans or air conditioners in response to blistering temperatures, spiked to 224% above average, the fourth-highest value in 126 years. Air conditioning and other cooling technology proved essential in helping prevent heat-related death and illness, such as stroke, exhaustion, and cramps, during extreme heat.
Climate change threatens to not only bring hotter, record-breaking temperatures but more also heat waves and drought, shortfalls and spikes in precipitation, stronger hurricanes, and larger, more-frequent wildfires. An influx of extreme weather propelled by global warming could also stress water resources, shrink food and crop supplies, and damage infrastructure like roads, bridges, transportation, and more. As the climate continues to warm, Americans could face more summers packed with adverse weather and record heat.
To put the summer of 2020 in historical perspective, Stacker reviewed a National Oceanic and Atmospheric Administration dataset published in October that contained monthly weather data from June to September, and historical temperature averages from 1901 to 2000 for each of the 48 contiguous states. Stacker calculated a percentage change from the historical average and displayed this summer's rank in comparison to the 126 previous years. The temperature database from NOAA's National Centers for Environmental Information excluded Hawaii and Alaska.
Read on to find out where this record-breaking summer takes its place in U.S. history.
You may also like: Environmental impact of 20 foods