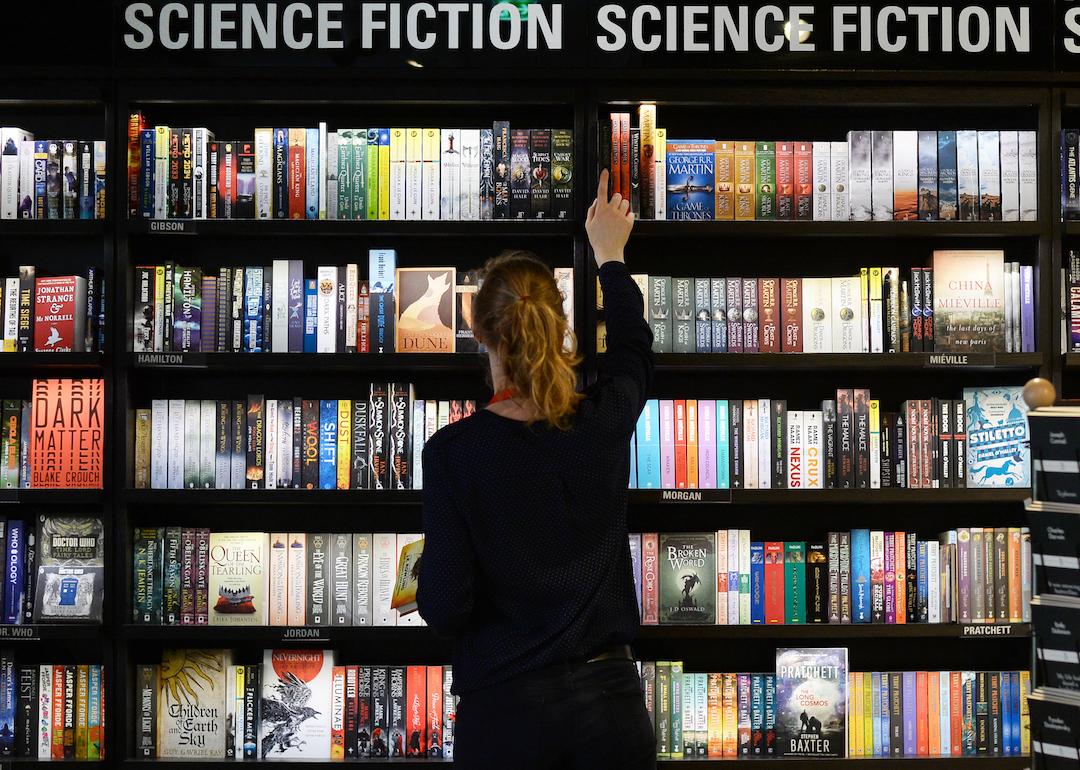 100 of the best science fiction novels of all time
Jens Kalaene // picture alliance via Getty Images
100 of the best science fiction novels of all time
In 2018, while making an appearance on the "Geek's Guide to the Galaxy" podcast, Yuval Noah Harari, author of "Sapiens" and "Homo Deus," said that he believes science fiction to be the most important artistic genre in today's world. He went on to argue that sci-fi writing, which has long been seen as nothing more than a little bit of lighthearted fun, will shape society's understanding of things like artificial intelligence and biotechnology more than any other sort of writing. Reading science fiction, and grappling with issues like AI replacing entire classes of workers, is an excellent way to help us determine how we really feel before we deal with the same issues in real life.
Fiction can be a powerful tool for helping individuals navigate the real world. Sci-fi is no different. In light of that, Stacker has rounded up 100 of the best science fiction novels of all time.
Using sources like Goodreads, Amazon, and The New York Times Best Seller list, we've identified 100 books that had a powerful impact on readers. We've included books that fall under the hard sci-fi, cyberpunk, space opera, aliens, and utopia/dystopia categories while steering clear of books that are strictly fantasy (think "Lord of the Rings" and "Harry Potter"). We've also made sure to highlight books from authors of color, female authors, LGBTQIA+ authors, and authors from various countries and backgrounds, dispelling the myth that science fiction is only written for and by cis white males.
From comical takes on the genre like "The Hitchhiker's Guide to the Galaxy" to controversial titles like "Starship Troopers" to classics like H.G. Wells "War of the Worlds," dark tales like "Who Fears Death," and new titles like "How Long 'til Black Future Month?" there's sure to be something on this list for every taste.
Read on for 100 of the best science fiction novels of all time.