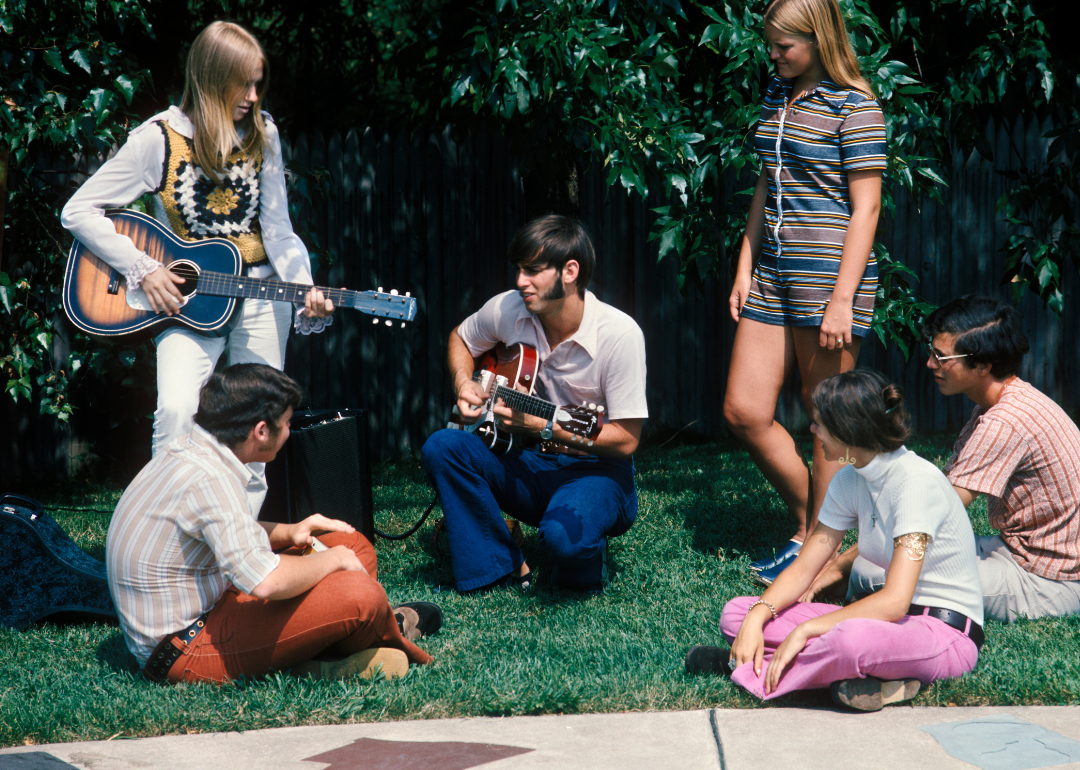 25 idioms that were common in the '70s
H. Armstrong Roberts/ClassicStock // Getty Images
25 idioms that were common in the '70s
From the Renaissance to the Age of Enlightenment, there has been no shortage of periods in history that have shaped society in terms of scientific discovery, cultural contributions, and political discourse that paved the way for revolution.
When it comes to more recent history, the 1970s were known as a time of significant cultural and political expression—from the clothes that were in fashion to major protest movements, not to mention the birth of entirely new genres of music. Included on a long list of things to come out of the '70s that are now part of our lexicon are the idioms that were most common at the time.
Stacker compiled a list of 25 idioms that were among the most common in the 1970s. From phrases popularized through television to terms that originated from the political landscape of the era, these idioms played a role in the molding of a generation.
An idiom, in essence, is a fancy word for slang—terms, phrases, and words that seem to encapsulate the generation from which they came. The Strauss-Howe generational theory describes "a recurrent cycle of same-aged groups with specific behavior patterns that change every 20 years." On the basis of this theory, every 20 years a group of people come along who will inevitably share a similar set of beliefs as well as political, spiritual, or cultural awakenings. Through that logic, the slang terms or idioms from that time follow along the patterns of those particular awakenings.
While those of us born in the generations following this era may look back at phrases like "jive turkey" as nonsensical or confusing, people will look back at more modern phrases such as "it's lit" in a similar way 20 years from now. When it comes to the idioms of the '70s, we've had 50 years to process through the logic of them.
A good portion of this list was heavily influenced by Black culture, which tends to be the case throughout most of modern history. During the '70s, the Civil Rights Movement had a major impact on the way mainstream media, film, music, and television as a whole were presented. If nothing else, the following list can shine a light on just how long and how deep that influence has gone.
Read on to see if you recognize any of these far-out phrases. Who knows—you may end up discovering a new term to add to your own vocabulary.