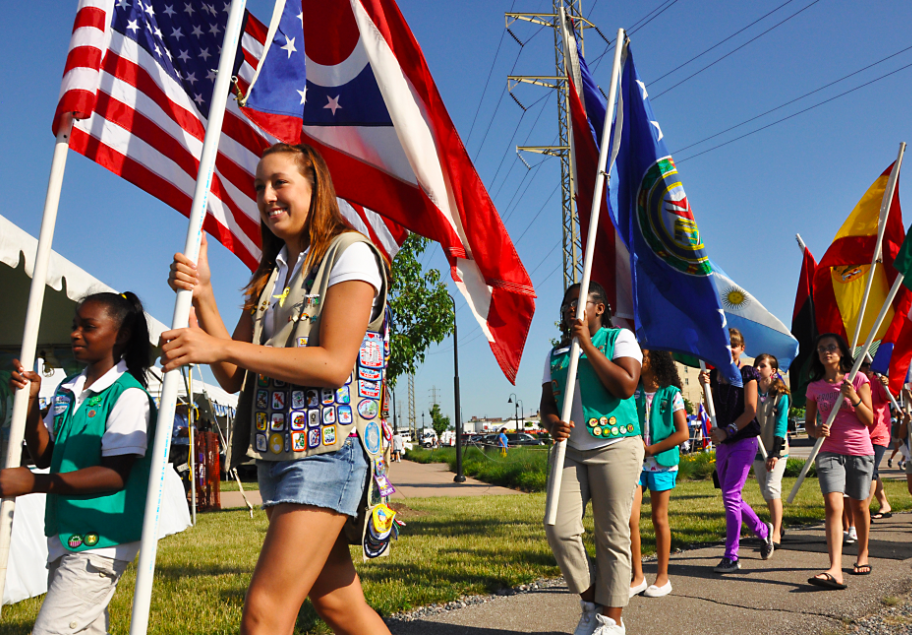 25 things you didn't know about the Girl Scouts
Rona Proudfoot // Wikimedia Commons
25 things you didn't know about the Girl Scouts
When it was founded in 1912, the Girl Scouts consisted of 18 members in a single troop. Today, the youth organization counts millions of girls and women among its ranks and among the most well-known and influential non-profits in the entire world. Some of the most famous and successful women executives, athletes, politicians, artists, academics, and spiritual leaders were Girl Scouts in their youth.
For much of America, January signals the start of the annual ritual of stockpiling the Girl Scouts' famous cookies at the booths that pop up every year at grocery stores, schools, and countless other places. Thin Mints, Samoas, and the rest can be found in tens of millions of households—in fact, Americans buy more Girl Scouts cookies than they do Oreos. Selling cookies, however, is only a means to an end.
The founding principles of the Girl Scouts are not about cookies; they're about girl power. Character, self-reliance, honor, and self-respect are the foundational concepts, and the organization's founder sought to empower, prepare, and educate girls nearly a decade before women were even allowed to vote. The Girl Scouts exposes girls to outdoor activities they likely wouldn't otherwise encounter, as well as to supplementary education in fields like science, technology, engineering, and math. Along the way, Girl Scouts pursue badges and other merit awards, learn critical life skills, participate in civic engagement, meet lifelong friends, and, perhaps most importantly, have lots of fun in a safe place.
March 12 is National Girl Scout Day, which makes this a perfect time to learn more about the Girl Scouts, a group that has endured through the generations and molded tens of millions of American women. Here's a look at one of the most iconic organizations in America, how it got started, what they do, how they learn, who they help, and how they've managed to remain a part of the American consciousness for more than a century.
You might also like: 30 major moments in Boy Scouts history