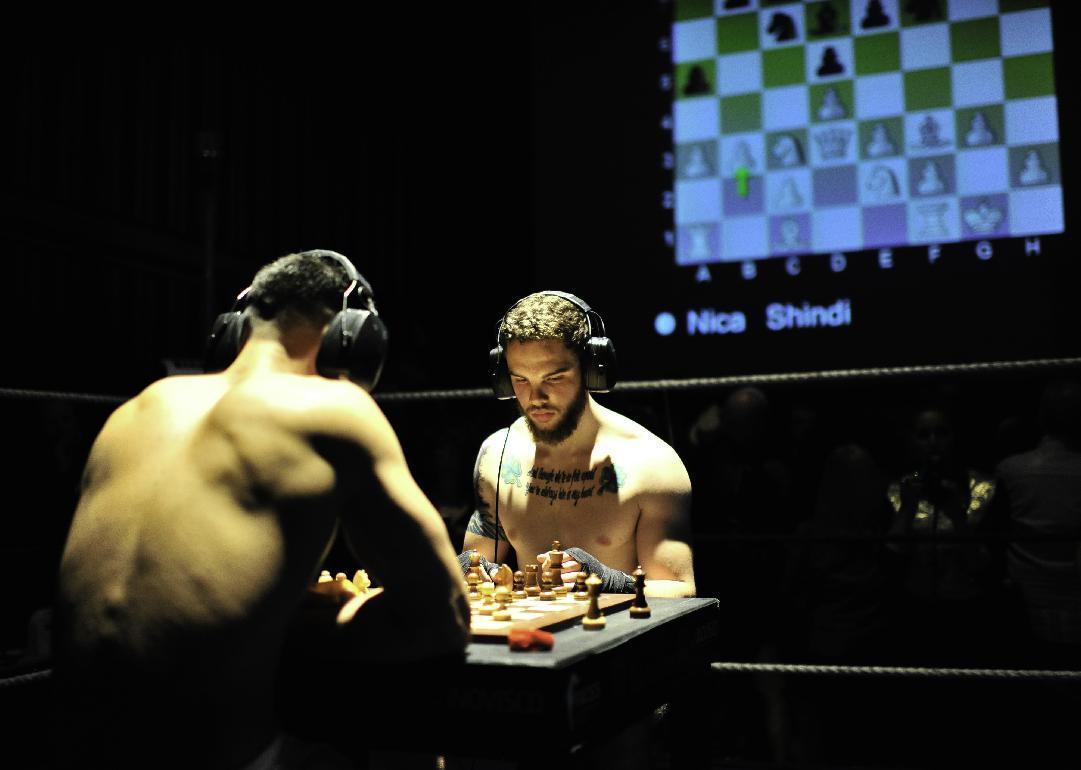 25 weird competitions from around the world
25 weird competitions from around the world
Humans' primal desire to compete can be traced to basic principles of evolution: To survive, all organisms on the planet must constantly outdo each other for resources. But where fellow terrestrials use play to simulate competitive skills like hunting or fighting, human beings have taken their zest for competition many steps further. The world is riddled with odd competitions, from the Air Guitar World Championships held in Finland since 1996 and cow pie bingo to any number of eating competitions, polar dips, and, of course, the World's Ugliest Dog Contest, held each year at the Sonoma-Marin Fair in Petaluma, Calif.
Events like lumberjack or woodsmen competitions have been mainstays in American culture, while other events come briefly into the public eye only to fade quickly (and, sometimes, thankfully) back into obscurity. Decades ago, women were subjected to figure contests (in which contestants wore papier-mache masks to hide their faces), "perfect back" contests, cleaning championships, and other archaic competitions that trudged forward through humans' primordial soup into splendid, utter irrelevancy.
Charlie Chaplin once entered a Charlie Chaplin lookalike contest (he came in 20th place), and we've since seen the same from Adele. Then there are the now-defunct Summer Redneck Games, women's armpit hair competition, and even the Extreme Ironing World Championships (which is just what it sounds like). Still (surprisingly) in operation, however, are contests for lawnmower racing, baby crying, rock-paper-scissors, black pudding throwing, Punkin Chunkin, tree climbing, shovel racing, and even the Cold Water Swimming Olympics.
Mining various news reports, organization and town websites, and championships data yielded 25 of the most unusual competitions from around the world. It seems there's a contest for every imaginable skill, from belly-flopping to swimming in grits.
Keep reading to find out where you can compete to be the best Santa Claus or find your way to self-transcendence in a 3,100-mile race.
You may also like: Bizarre slang words and phrases from every state