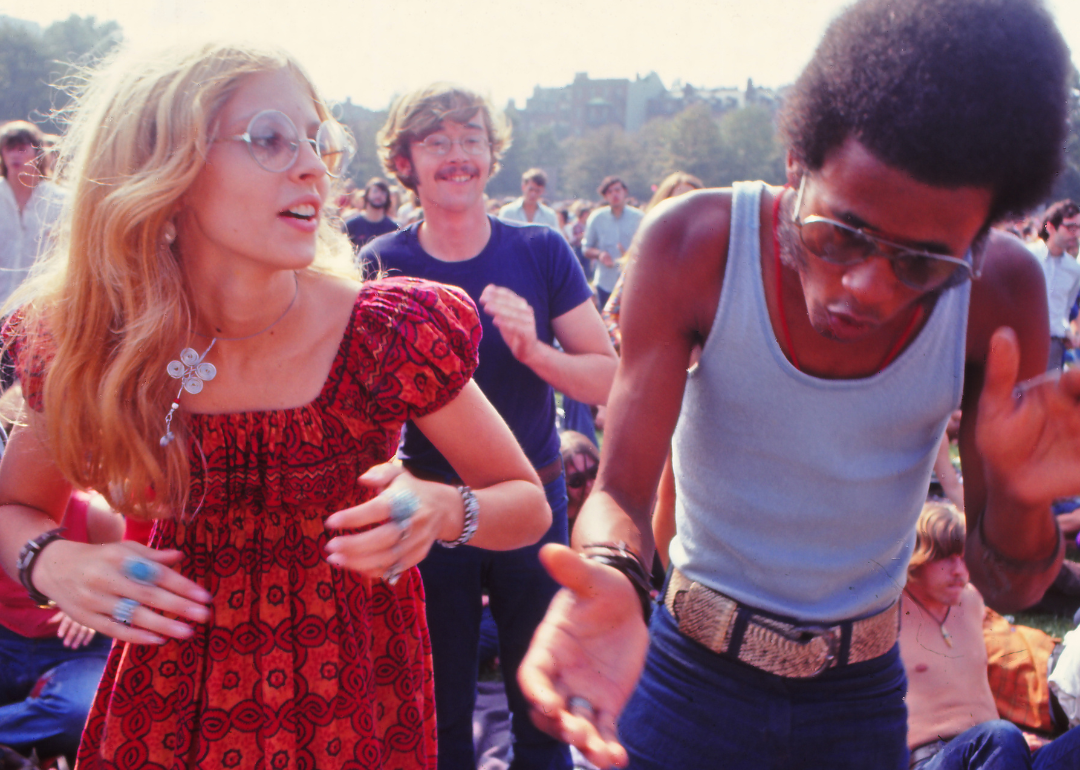 25 words that were born in the 1960s
Owen Franken // Getty Images
25 words that were born in the 1960s
The 1960s were a particularly fruitful time for words abundant in our lexicon today. Scientific advancements gave rise to new technologies, and medical conditions were identified. Meanwhile, cultural touchstones such as theme parks and phenomena like midlife crises entered the mainstream for the first time.
To see which words shaped the past, Stacker compiled a list of 25 new words born in the 1960s by consulting Merriam-Webster's Time Traveler to identify words first written or published in English between 1960 and 1969.
It's worth noting that words on this list were written or printed in English in these specific contexts for the first time in the 1960s; however, these words could've been used long before they were officially documented. For instance, "Black Friday" was originally used to describe a gold-based stock market crash in the 1800s, not a post-Thanksgiving shopping event.
Being added to the dictionary is not taken lightly. Each day, Merriam-Webster editors comb publications—books, newspapers, magazines—and add them to a repository of citations. When there are enough citations in various published materials to show a word is actually used widely, then dictionary editors come in to write an entry. It's painstaking, never-ending work, especially considering an estimated 1,000 words enter our vocabularies every year. Still, the results can paint a picture of an era, and sometimes—like the '60s—it's quite exciting.
From dog breeds to demographic changes, here are 25 words officially coined in the 1960s.