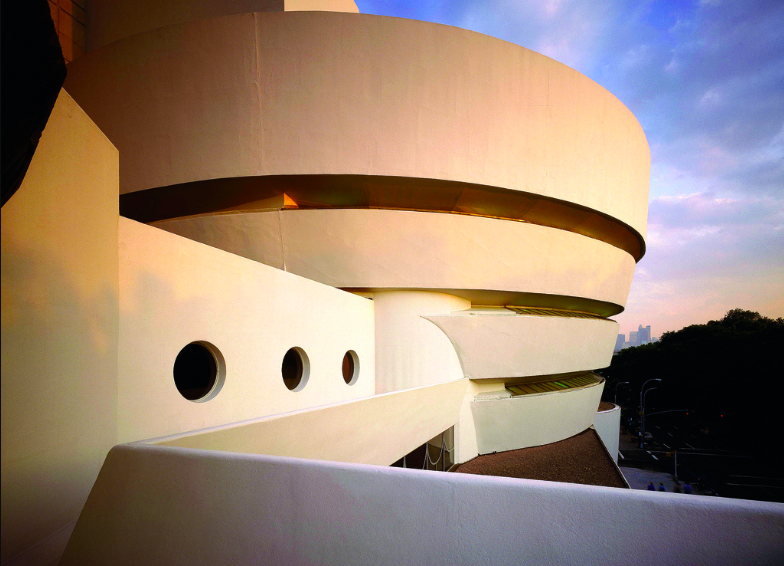 30 beautiful structures from the mind of Frank Lloyd Wright
Smart Destinations // Flickr
30 beautiful structures from the mind of Frank Lloyd Wright
Best known for the iconic Solomon R. Guggenheim Museum and the daringly cantilevered private residence Fallingwater, Frank Lloyd Wright—arguably America's most influential architect—transformed the American landscape with his innovative philosophy of form and function.
Wright spent his childhood in rural Wisconsin, raised by devout Unitarians whose religious beliefs promoted the divine connection between the spiritual and natural worlds. When he was just 20, Wright moved to Chicago to apprentice with Louis Sullivan, but never lost his affection for his pastoral, boyhood home. Turning his hand to domestic architecture early in his career, Wright revolutionized how homes were designed by focusing on how people lived. Wright's pioneering Prairie School architectural style, characterized by horizontal massing, open floor plans, the integration of interior and exterior spaces, and sparing, stylized ornamentation evolved over the first two decades of the 20th century. As his reputation grew, so did Wright's oeuvre. In addition to private homes, he designed civic and commercial structures throughout the U.S. and Japan.
A complicated man, Wright wrestled with the concept of traditional domesticity in both his professional and private lives. Much as Wright broke with the rabbit-warren rooms and heavy, gingerbread ornamentation characteristic of Victorian architecture, he also wrestled with the traditional role of husband and father, abandoning his wife, Catherine Lee "Kitty" Tobin, and their six children for his neighbor and mistress, the free-thinking Mamah Borthwick Cheney. The scandal forced the couple to flee the cozy Chicago suburb of Oak Park and seek refuge in Wright's native Wisconsin. There, the architect established a second residence and studio in Spring Creek, which he christened Taliesin. In 1932, Wright established his internationally renowned School of Architecture on the 600-acre estate.
Of the 1,171 structures Wright designed, less than half were built. Many of those that were realized have since been destroyed. Now and then, however, a new Wright building is rediscovered, such as the unassuming Elizabeth Murphy House in suburban Milwaukee, identified as a Wright design in 2015.
April 9 marks the 70th anniversary of the death of Wright; his uniquely American vision, however, continues to inspire. Using information from the Frank Lloyd Wright Foundation, Stacker curated this slideshow to celebrate and showcase 30 of Wright's most beautiful buildings.

You may also like: 25 pictures of abandoned military installations and their stories