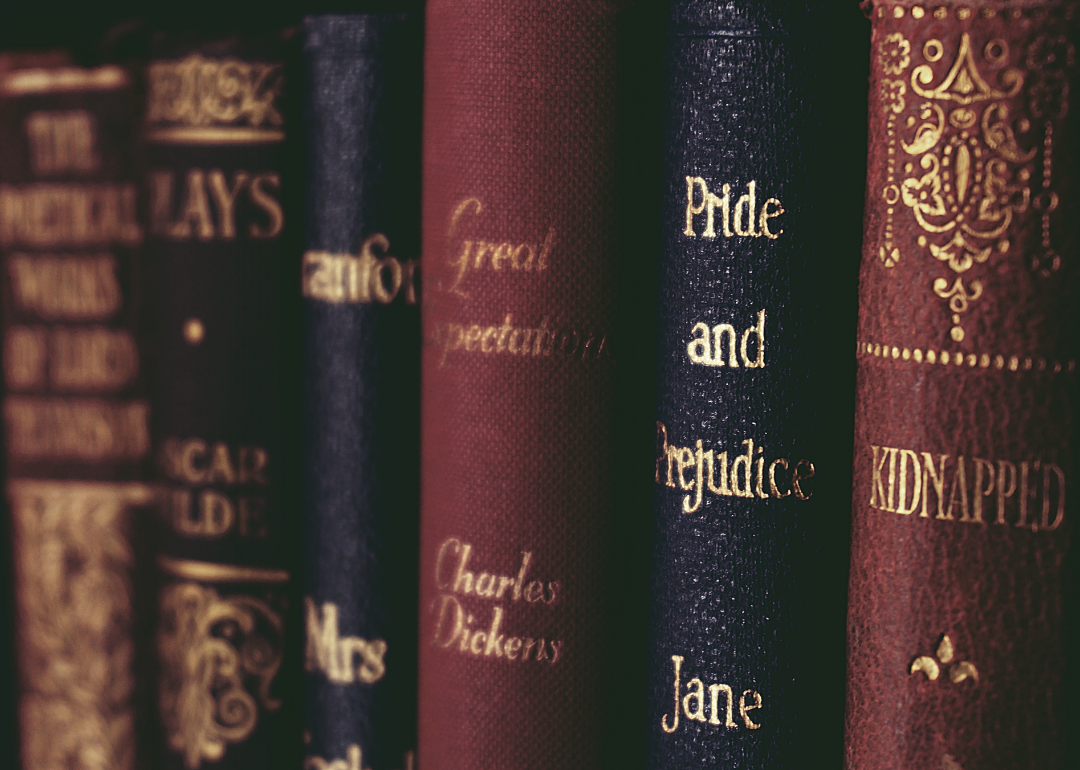 50 classics from (almost) everyone's high school reading list
50 classics from (almost) everyone's high school reading list
Research shows that reading fiction encourages empathy. While more high school curriculums should include modern, diverse writers like Amy Tan and Malala Yousafzai, certain classics—like John Steinbeck's "The Grapes of Wrath" and Sandra Cisneros' "The House on Mango Street"—endure. Some even make a comeback. George Orwell's "1984," a novel published in 1949 about a dystopian future where the government controls the truth, even surged to #6 on the bestseller list in January 2021, selling more than 24,000 copies following the insurrection in Washington D.C.
While books are ostensibly for anyone with a yearning to learn, sometimes parents, teachers, and school board officials disagree on what kids should or shouldn't read. The result of the push and pull between these groups then shapes the reading lists of millions across the country. According to Pen America, 1,648 different books were banned in schools across the United States between July 2021 and June 2022. These bans affected 138 school districts in 32 states, impacting the books an estimated 4 million students were allowed to read. The top three most frequently banned books were Maia Kobabe's "Gender Queer: A Memoir," George M. Johnson's "All Boys Aren't Blue," and Ashley Hope Pérez's "Out of Darkness."
Certain books deserve a first, second, or maybe even a third read. Using data from Goodreads released in January 2023, Stacker compiled a list of 50 timeless books, plays, and epic poems commonly found on high school reading lists. A total of 1,194 voters picked the most essential reading required for students. The final ranking is based on Goodreads' score, which considers multiple factors, including total votes each book received and how highly voters ranked each book.
Read on to see which classics made the list.