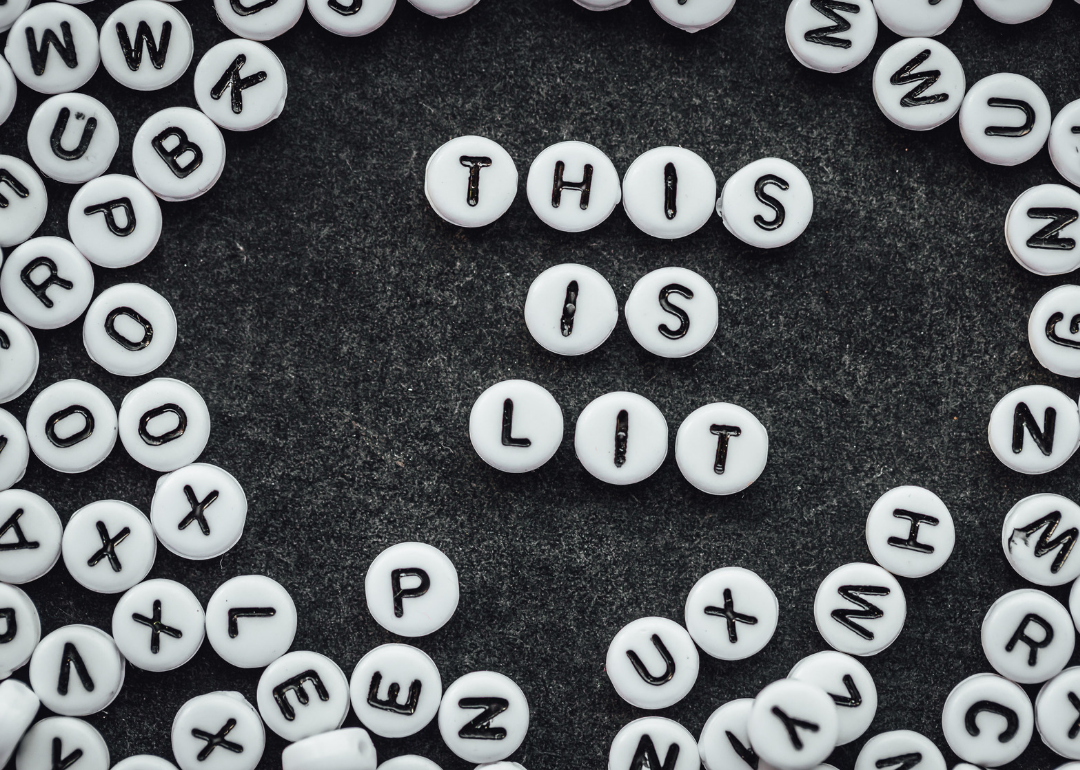 America's most hated slang words, explained
Aleksandrs Muiznieks // Shutterstock
America's most hated slang words, explained
Bae. Lit. SMH. Love it or hate it, few linguistic topics are as polarizing as slang. Beloved by youth culture and loathed by purists, the more widely used a slang term becomes, the more likely it is to irk the general population. Some phrases are loathed simply from overuse, while others are cringe-inducing by their very nature.
Slang words saunter in and out of fashion. Their general purpose, however, remains the same. According to noted slang scholar Jonathon Green, slang exists to distinguish those in the know from the rest of society: a secret code used to identify insiders. Once a given word enters the general lexicon, it's almost universally eschewed by the very community that coined it.
Music has always been a rich source for slang terms, with hip-hop in particular offering extremely fertile ground in recent years. Social media also has its own distinctive argot, composed of initializations and acronyms designed for ease of typing or texting. Thanks to the internet, these terms quickly cycle through cyberspace and onto the lips of people around the world.
Market research group OnePoll in 2019 surveyed 2,000 Americans to gauge how slang words are used and regarded. Forty-four percent of those polled expressed concerned about using slang correctly, while 46% use slang terms without fully understanding the current meaning. The data also reveals that most Americans think people older than 43 should refrain from using slang altogether, and 25% believe anyone older than 25 should avoid trendy lingo of any kind. As far as the workplace is concerned, 37% hold a dim view of using slang on the job and more than half echo that sentiment when it comes to interacting with superiors. Almost half of those surveyed thought it was OK to use "lol" when emailing a coworker, however.
Stacker mined data from SWNS Digital regarding OnePoll's survey (data last updated March 25, 2019) in order to compile this slideshow of the 20 most annoying slang terms for 2019. Words are ordered by their polling rank. Scroll through to see if your pet peeve made the list, and which slang world was inducted into the venerable Oxford English Dictionary.
You may also like: America's most common slang words, explained