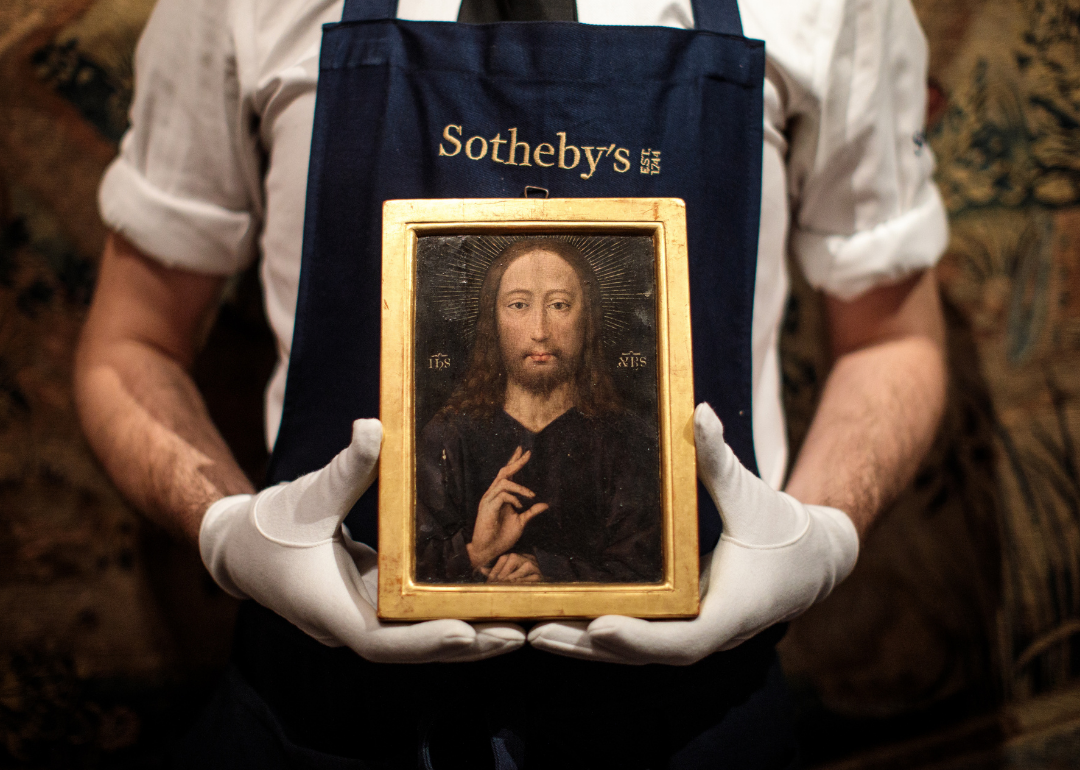 Art history from the year you were born
Oli Scarff // Getty Images
Art history from the year you were born
Art history—the study and development of visual arts—differs significantly from art criticism in that the former employs an objective, rather than subjective, eye.
Roman historian Pliny the Elder flirted with the discipline of art history in the first century, dedicating book 35 of his encyclopedic "Natural History" to the art and architecture of antiquity. Italian artist and architect Georgio Vasari (christened the "Father of Art History") in 1550 published his "Lives of the Most Excellent Painters, Sculptors, and Architects." And 200 years after that, German scholar Johan Joachim Winkelmann systematized the subject as a succession of styles.
The invention of modern art history is credited to Heinrich Wölfflin, whose "Principles of Art History" in 1915 introduced a far more objective and analytical approach to the study of art. Germany, home to innovative iconographers Erwin Panofsky, Aby Warburg, and Fritz Saxl, remained a hotbed of art-historical scholarship throughout the following decades. Hitler's rise, however, spurred a cultural diaspora, forcing many titans in the field to seek refuge at academic institutions in England and the United States.
Stacker consulted art historical publications, leading newspapers and magazines, and online databases to curate this collection of significant moments and movements in art history over the past century.
By the second half of the 20th century, art history was an internationally recognized academic discipline, with survey courses becoming standard fare at colleges and universities throughout the world. The discipline continued to evolve, with the introduction of new methodologies influenced by a plethora of philosophies, including Marxism, feminism, relativism, post-Colonialism, and structuralism.
Scroll through the list to find out which Netherlandish masterpiece was liberated from the Nazis by an elite platoon composed of art historians; which Surrealist legend exhibited a shocking new work after 25 years in retirement; and which social media platform revolutionized the art world.
You may also like: Antiracist works to broaden your perspective