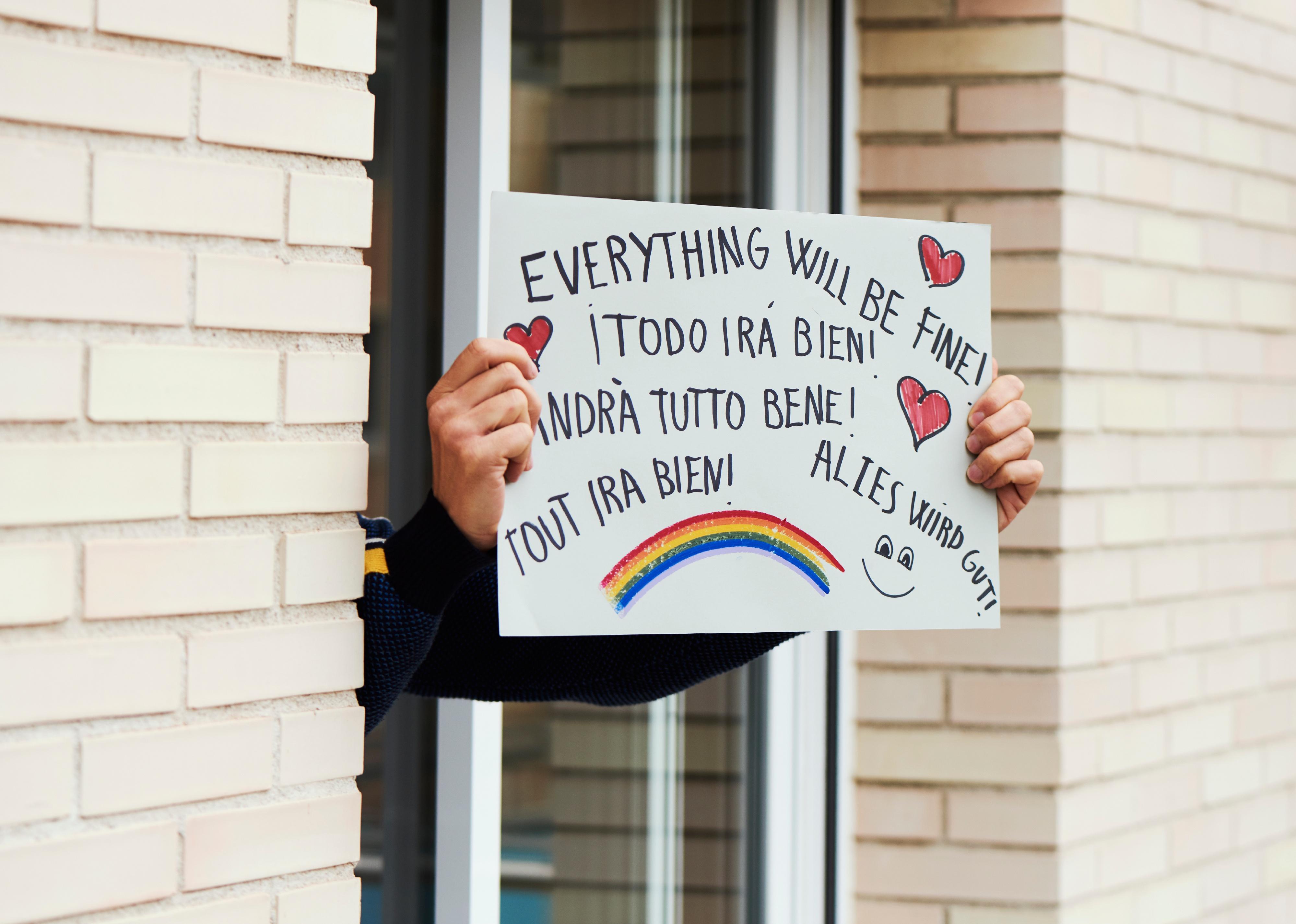 Creative ways to bring joy to your neighborhood while social distancing
Creative ways to bring joy to your neighborhood while social distancing
There's been no shortage of news about the widespread suffering caused by the coronavirus and the shutdown that's defined it. Tensions are high, supplies are hard to come by, and money is tight. People are frustrated and frightened for their health, for their elderly or vulnerable loved ones, and for their checking accounts.
If anyone's looking for bad news, they won't have to look far to find it. But among the avalanche of stories that are sad, scary, ugly, or maddening, a few steady glimmers of light have endured. Around America, and the world, neighbors and neighborhoods have resisted the urge to wallow and instead used the shutdown as an opportunity to engage, inspire, help, and connect with their fellow shut-ins.
Some are solo acts of inspiration, others well-coordinated stunts clearly designed with social media in mind. Many are spontaneous gestures that went viral and sparked movements, but plenty of others are born out of old-fashioned neighborly goodwill. From young children to the very old, people around the world have used their imaginations, creativity, skills, talents, and sometimes even their pets to try to help their neighbors find the silver lining.
Using information from a variety of sources including news articles and reports of viral social media activity, Stacker came up with a list of ideas that almost anyone can use to find some good in a bad situation within their own neighborhoods.
Some ideas are more suited for the city, others the suburbs, but the vast majority can apply to most people in most situations. Some take place at a safe distance outside, others use technology to connect families and groups from afar. They involve everything from art and education to reading and wine, but every idea that made it onto the list has the potential to unite, to inspire, and to uplift now that neighbors have to reconsider what it means to be neighborly.
You may also like: What the world was like when your grandparents were born