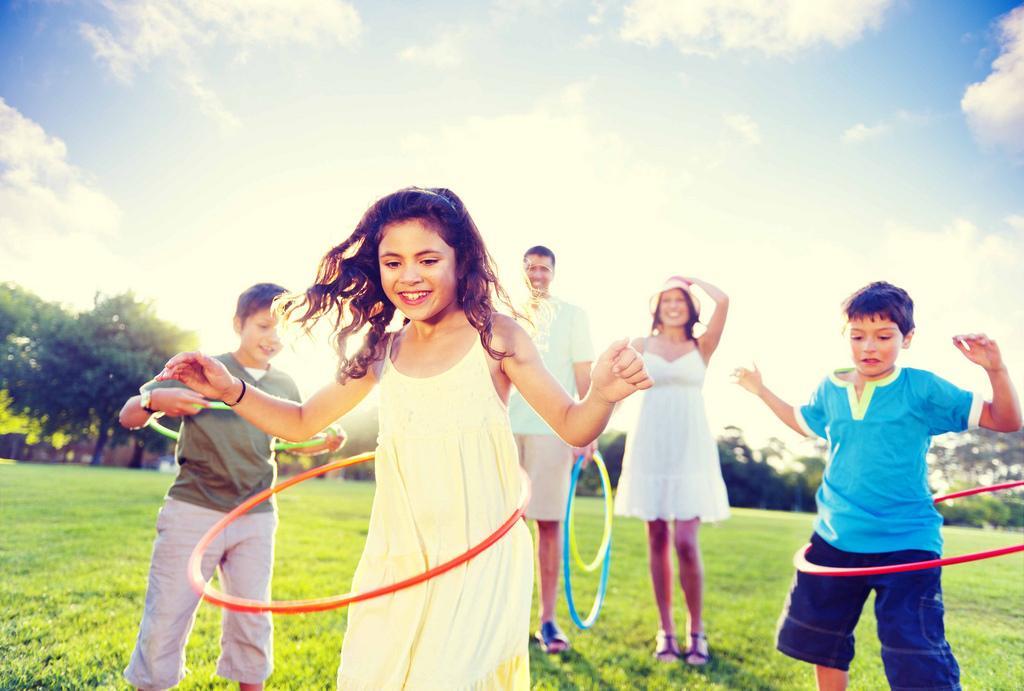 How does the average American spend their weekend?
U.S. Department of Agriculture // Flickr
How does the average American spend their weekend?
For most, Mondays are usually filled with one or more, "How was your weekend?" questions, which are generally answered with a generic response, such as, "Great, thanks!" or "Good, and yours?" It's unlikely that many stop to assess how their Saturdays and Sundays measure up to the weekends of other Americans—especially not with a methodical, time-conscious breakdown.
Studies show many Americans let their weekends get away from them, as a recent poll by Monster found that 76% of respondents suffer from the "Sunday night blues," or a depression resulting from the imminence of the impending workweek. A more meticulously planned weekend may just help quell that end-of-weekend sadness. 
Using data from the Bureau of Labor Statistics, Stacker put together a list of the 40 activities that occupy the most time during the average American's weekend. It is important to note that the ranking is based upon the average American's weekend, which takes into account both those who engage in the activity and those who do not. In the event that two activities occupy the same amount of time on average, the activity that takes more time out of the weekends of those actually engaging in it was ranked higher.
Read on to see how your typical weekend compares to that of the average American.
Click here to see where the richest Americans go to vacation within the U.S.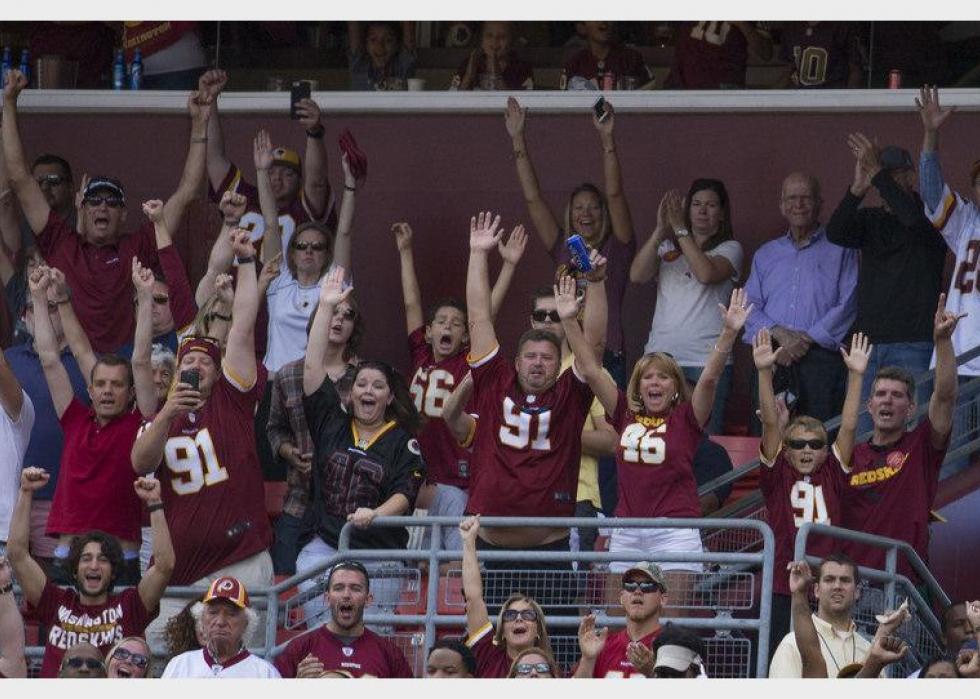 1 / 40
#40. Attending sporting or recreational events
Average weekend hours (population): 0.08
Percentage of population that engages in activity: 1.5%
Average weekend hours (participants): 5.86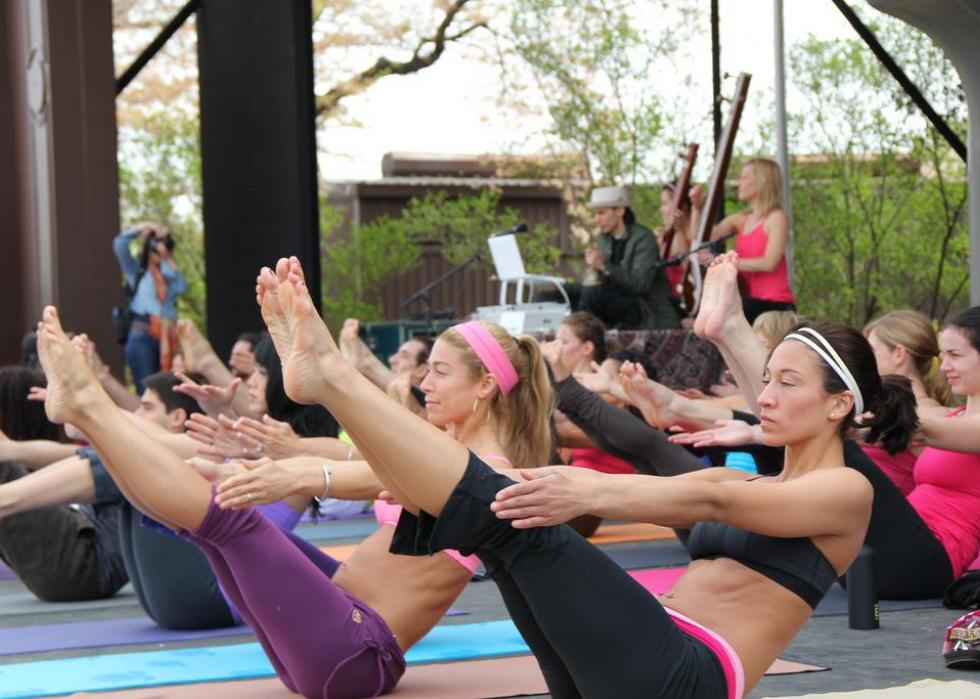 2 / 40
#39. Health-related self care
Average weekend hours (population): 0.1
Percentage of population that engages in activity: 5%
Average weekend hours (participants): 2.2

 
3 / 40
Yinan Chen // Wikimedia Commons
#38. Professional and personal care services
Average weekend hours (population): 0.1
Percentage of population that engages in activity: 3.9%
Average weekend hours (participants): 2.32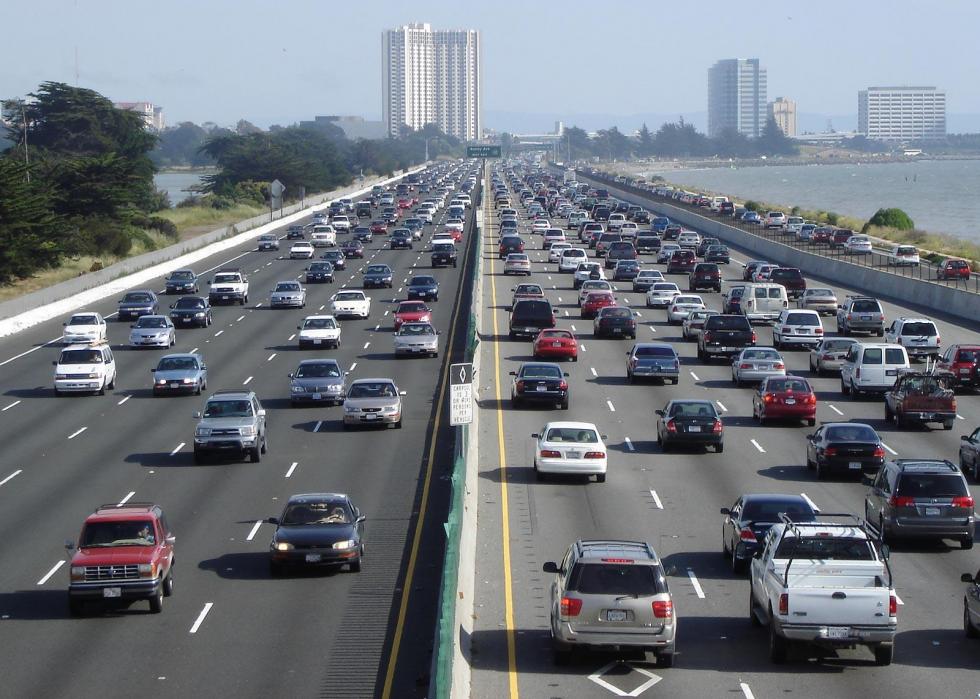 4 / 40
Minesweeper // Wikimedia Commons
#37. Travel related to household activities
Average weekend hours (population): 0.12
Percentage of population that engages in activity: 9.8%
Average weekend hours (participants): 1.14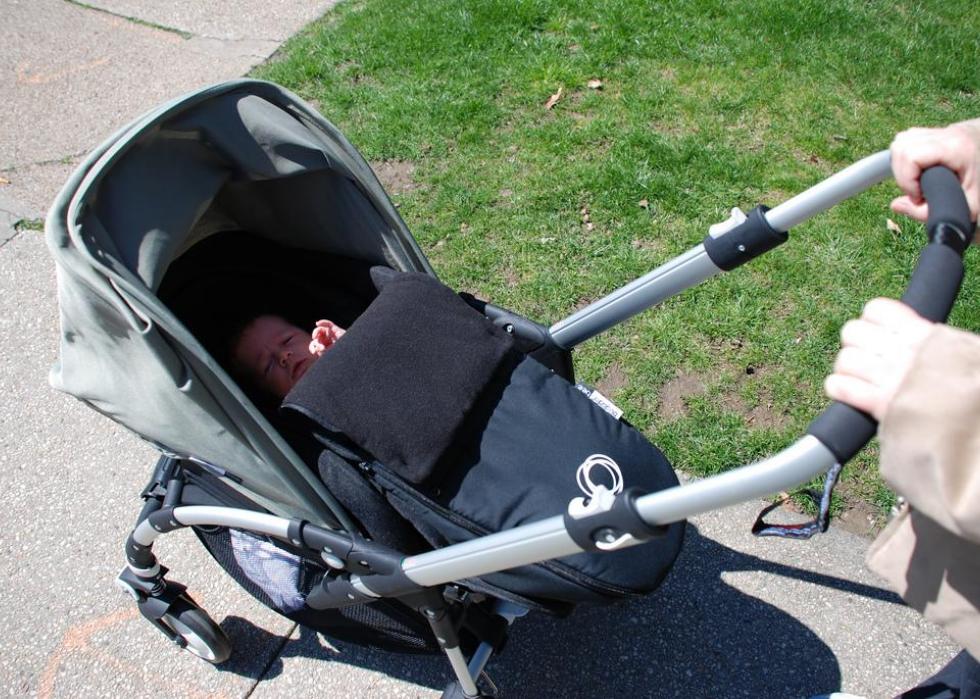 5 / 40
Joe Shlabotnik // Wikimedia Commons
#36. Caring for and helping nonhousehold children
Average weekend hours (population): 0.12
Percentage of population that engages in activity: 4.1%
Average weekend hours (participants): 2.8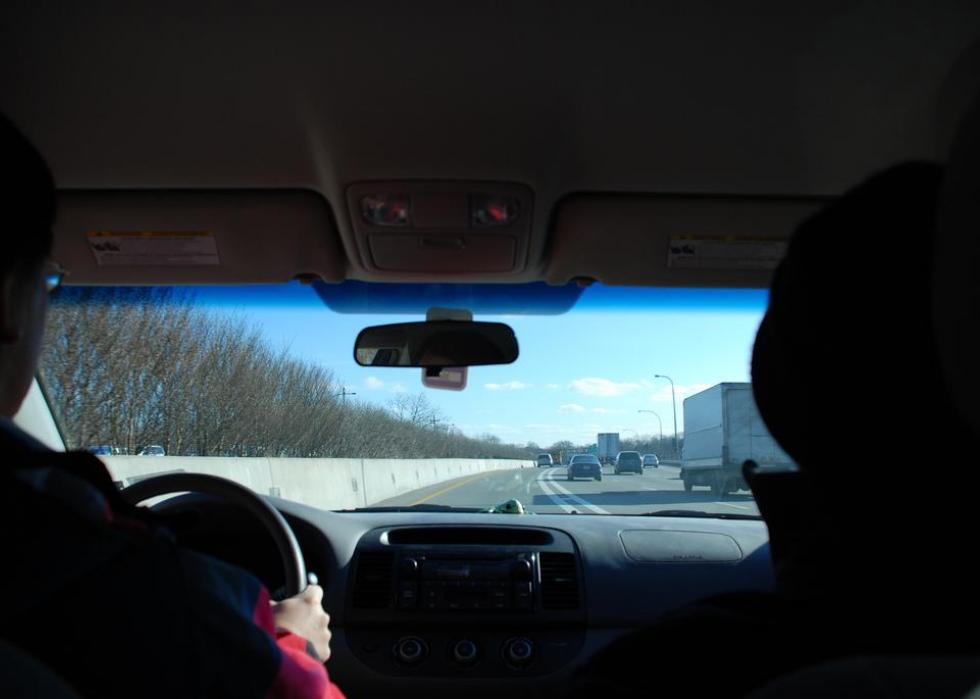 6 / 40
Joe Shlabotnik // Wikimedia Commons
#35. Vehicles
Average weekend hours (population): 0.12
Percentage of population that engages in activity: 3.6%
Average weekend hours (participants): 3.34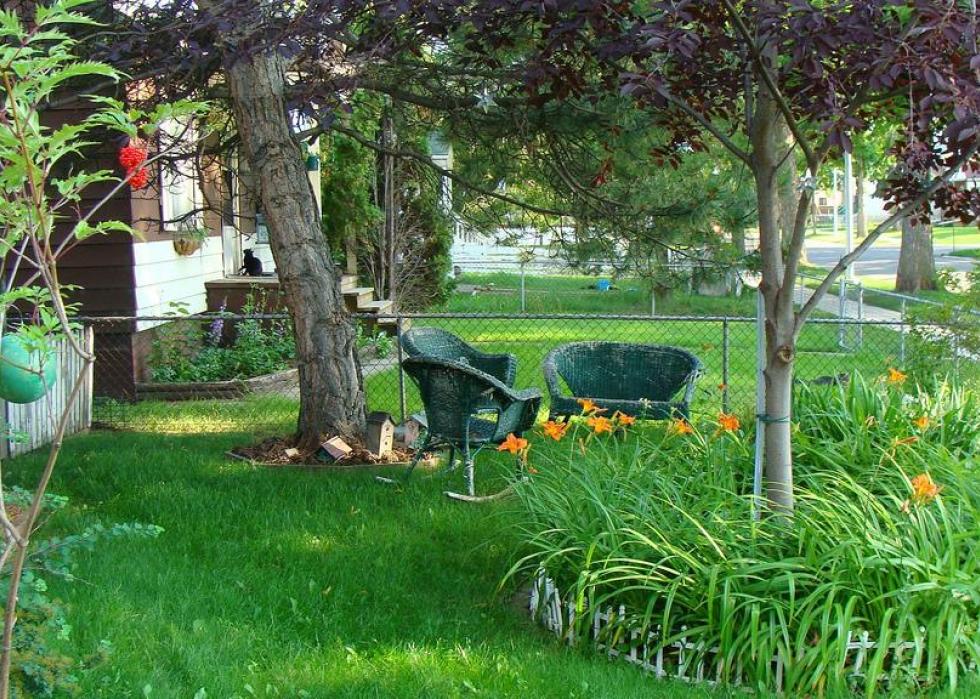 7 / 40
#34. Exterior maintenance, repair, and decoration
Average weekend hours (population): 0.12
Percentage of population that engages in activity: 3%
Average weekend hours (participants): 4.14

 
8 / 40
#33. Travel related to organizational, civic, and religious activities
Average weekend hours (population): 0.14
Percentage of population that engages in activity: 14.5%
Average weekend hours (participants): 0.96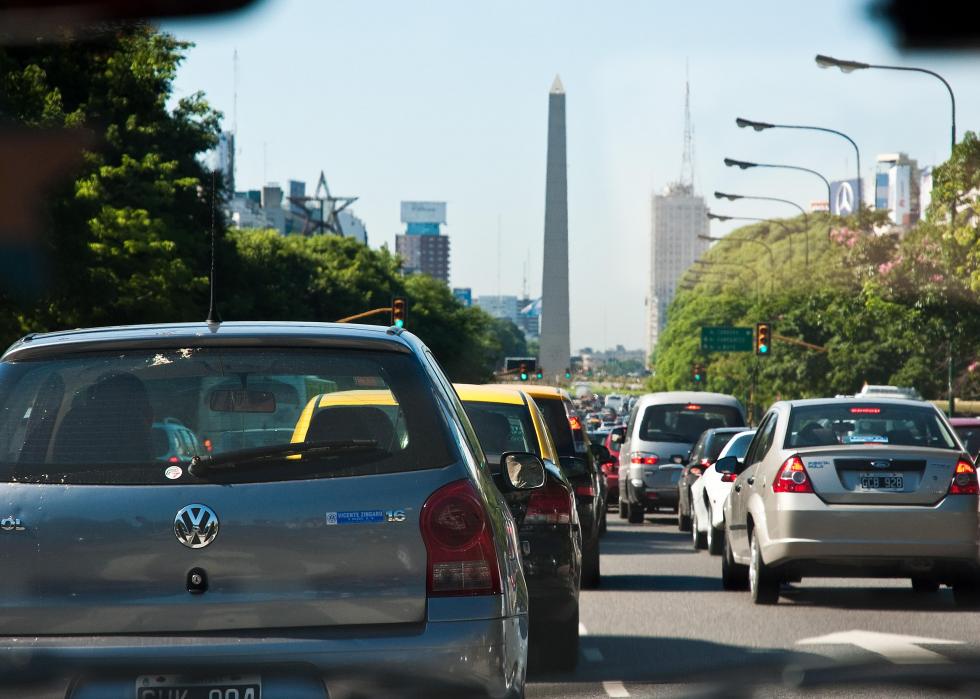 9 / 40
Phillip Capper // Wikimedia Commons
#32. Travel related to caring for and helping nonhousehold members
Average weekend hours (population): 0.14
Percentage of population that engages in activity: 9.7%
Average weekend hours (participants): 1.36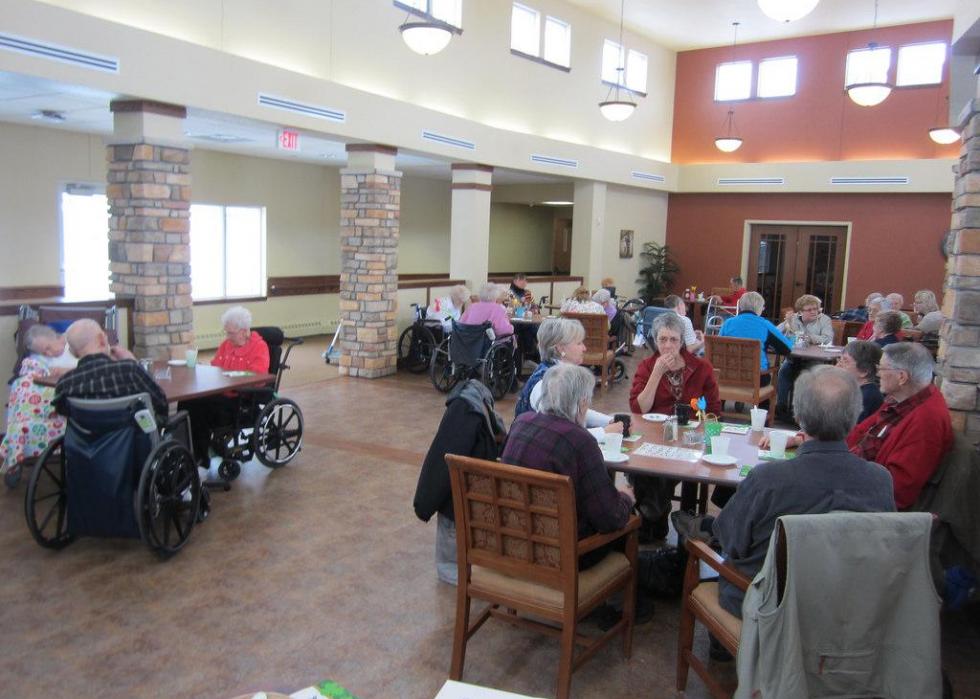 10 / 40
#31. Caring for and helping nonhousehold adults
Average weekend hours (population): 0.16
Percentage of population that engages in activity: 8.8%
Average weekend hours (participants): 1.78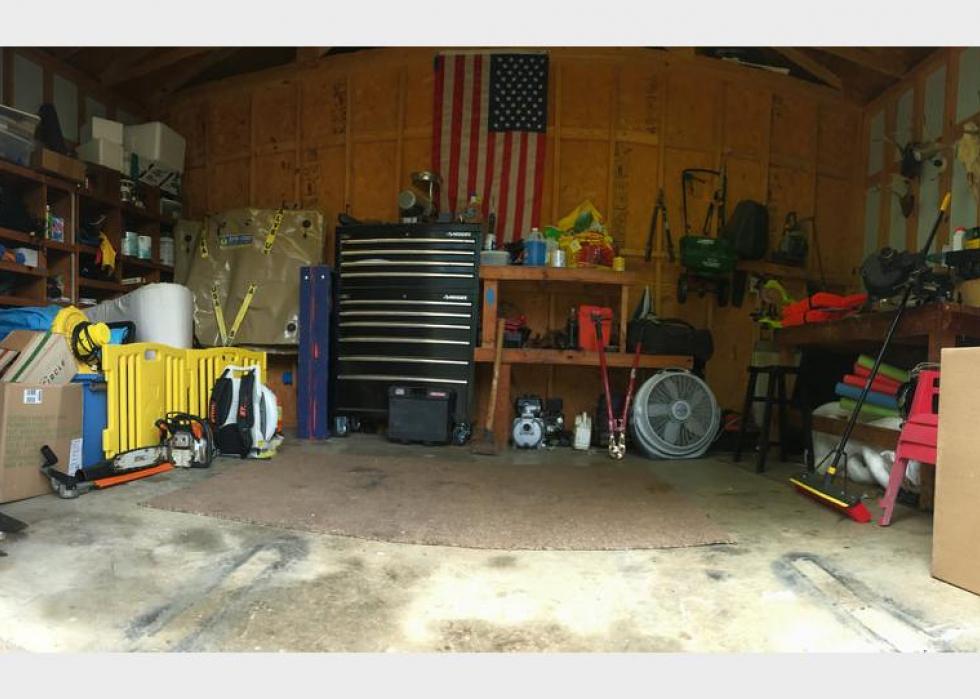 11 / 40
#30. Interior maintenance, repair, and decoration
Average weekend hours (population): 0.16
Percentage of population that engages in activity: 3.7%
Average weekend hours (participants): 4.06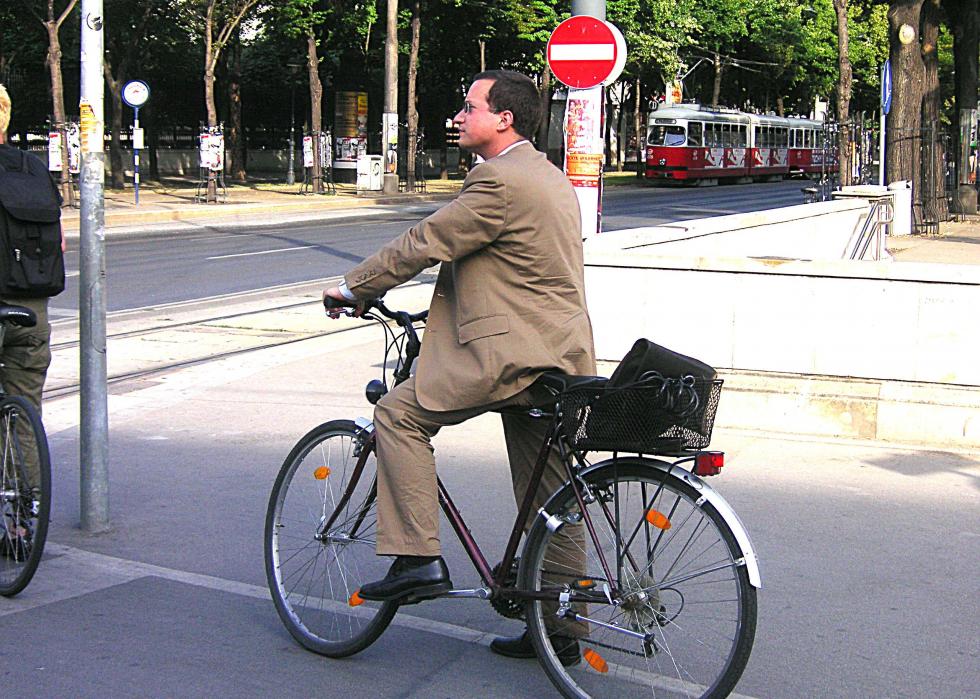 12 / 40
Gengiskanhg // Wikimedia Commons
#29. Travel related to work
Average weekend hours (population): 0.18
Percentage of population that engages in activity: 14%
Average weekend hours (participants): 1.36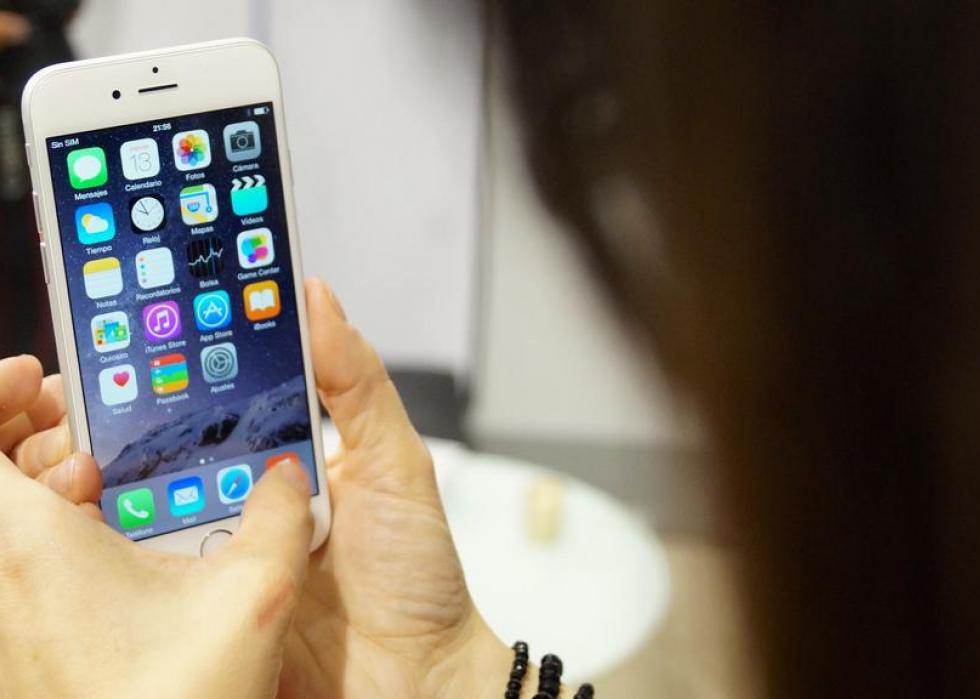 13 / 40
#28. Telephone calls—to or from
Average weekend hours (population): 0.2
Percentage of population that engages in activity: 12.2%
Average weekend hours (participants): 1.58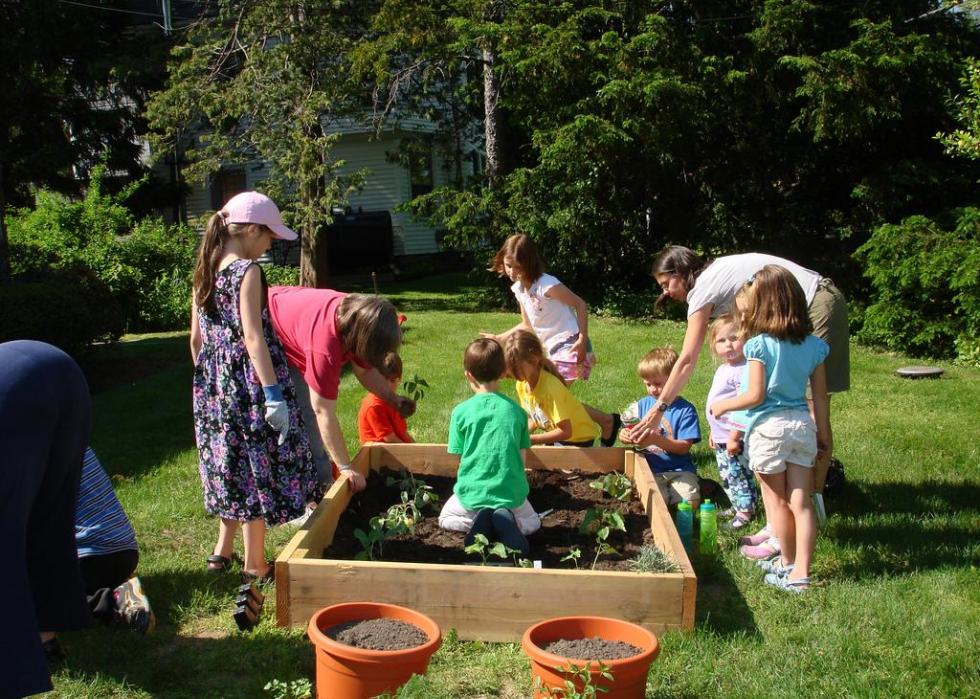 14 / 40
#27. Playing with household children, not sports
Average weekend hours (population): 0.22
Percentage of population that engages in activity: 5.4%
Average weekend hours (participants): 4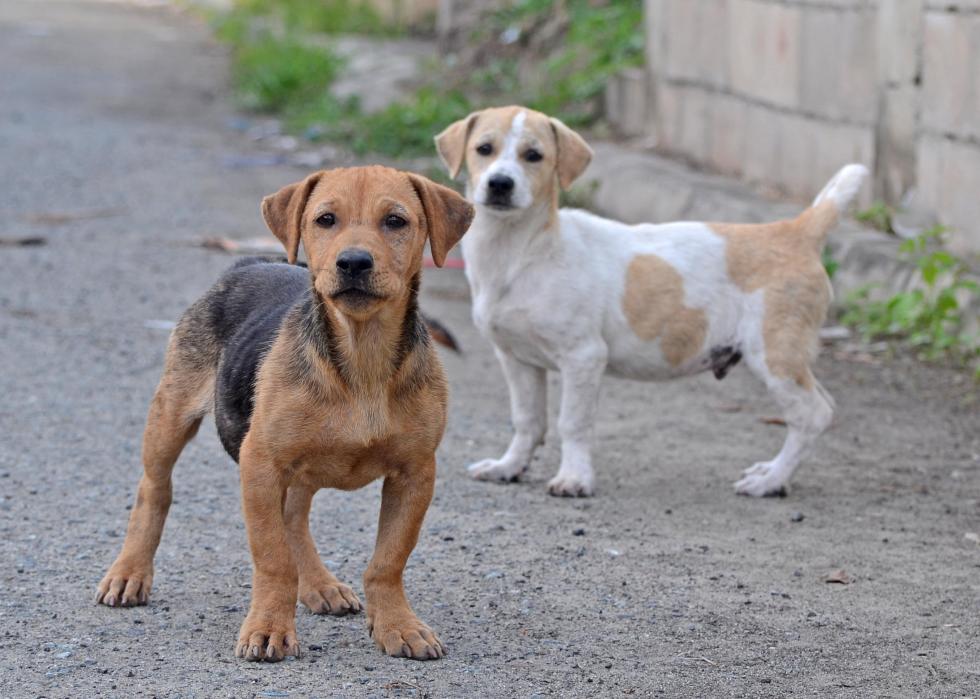 15 / 40
Geoff Gallice // Wikimedia Commons
#26. Animals and pets
Average weekend hours (population): 0.24
Percentage of population that engages in activity: 16.1%
Average weekend hours (participants): 1.5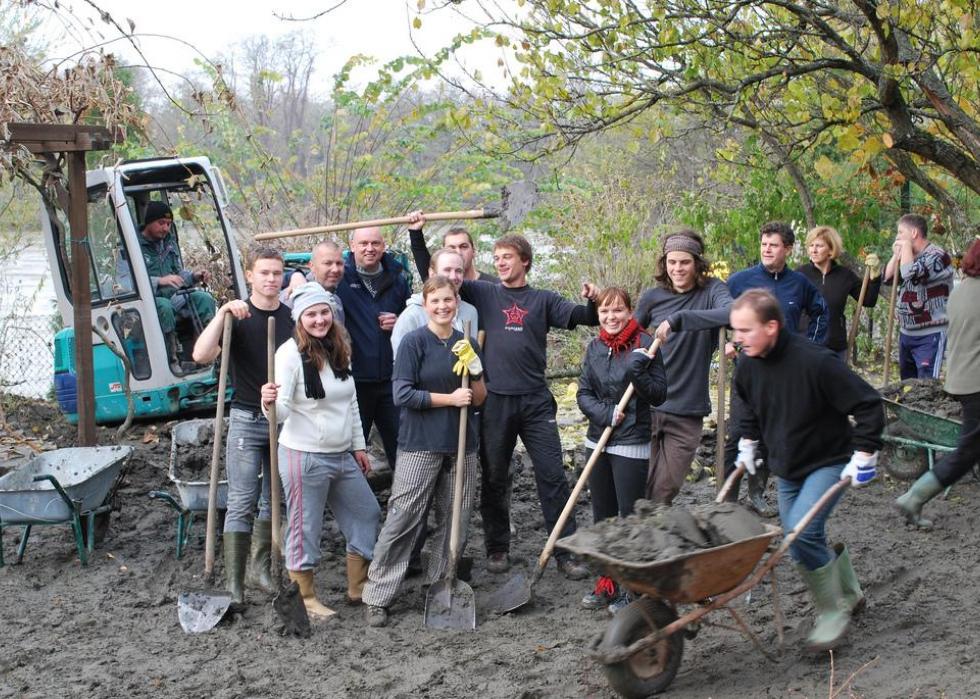 16 / 40
Daniel Thornton // Flickr
#25. Volunteering—organizational and civic activities
Average weekend hours (population): 0.28
Percentage of population that engages in activity: 5.8%
Average weekend hours (participants): 4.94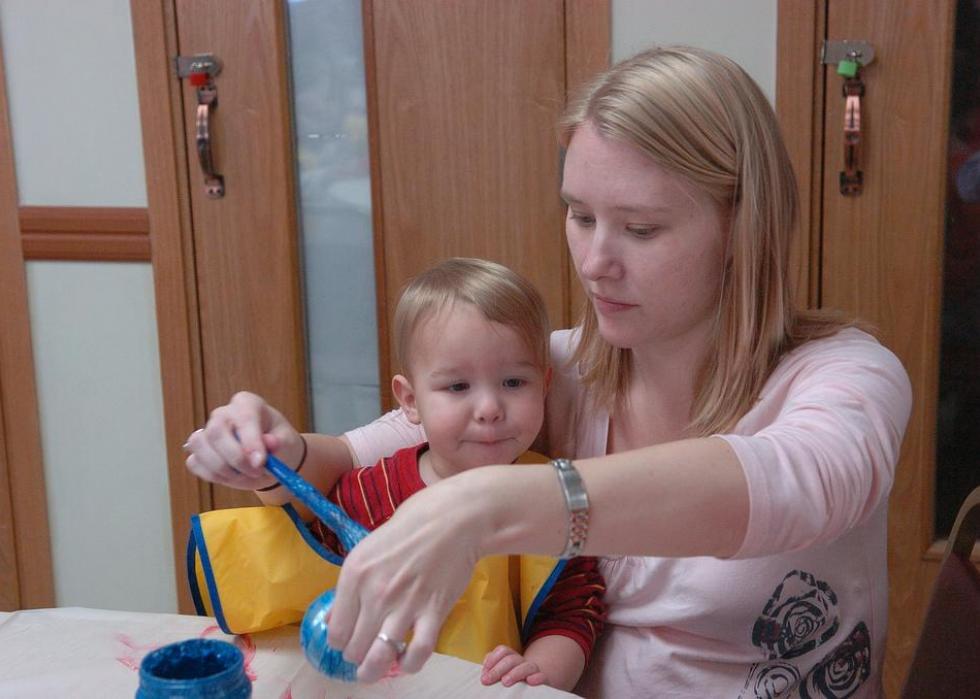 17 / 40
USAG- Humphreys // Flickr
#24. Physical care for household children
Average weekend hours (population): 0.3
Percentage of population that engages in activity: 13%
Average weekend hours (participants): 2.28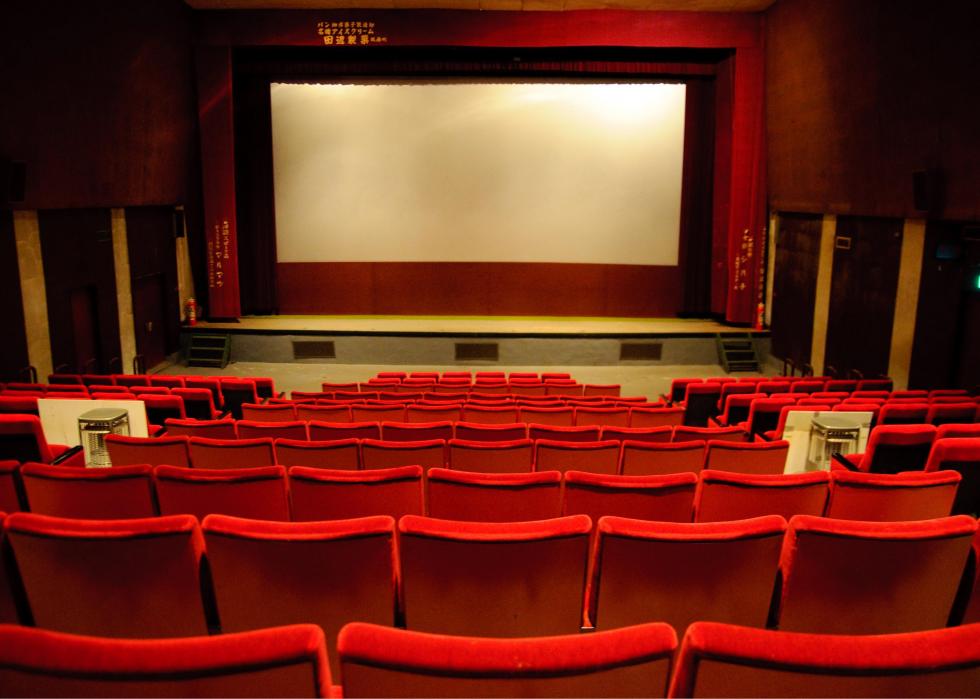 18 / 40
hashi photo // Wikimedia Commons
#23. Arts and entertainment—other than sports
Average weekend hours (population): 0.3
Percentage of population that engages in activity: 5.6%
Average weekend hours (participants): 5.2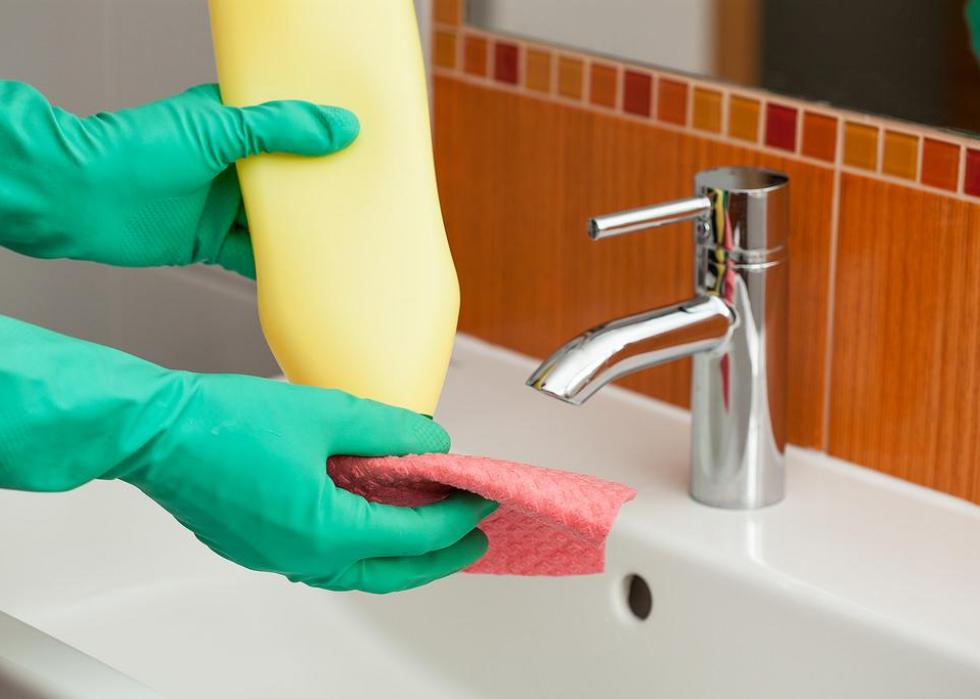 19 / 40
Aqua Mechanical // Flickr
#22. Household management
Average weekend hours (population): 0.32
Percentage of population that engages in activity: 20.1%
Average weekend hours (participants): 1.6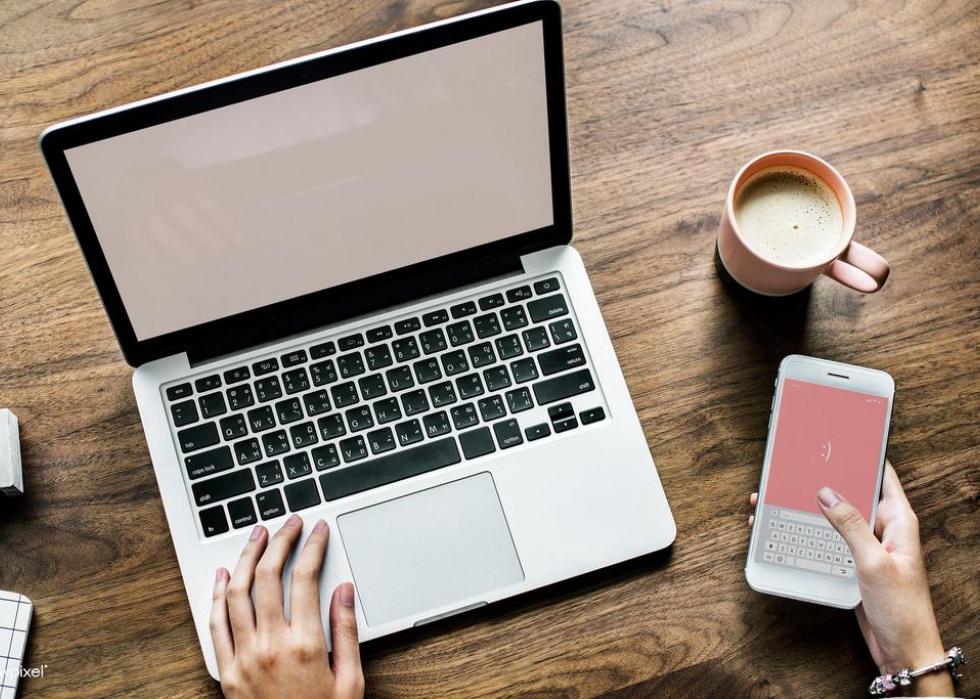 20 / 40
#21. Computer use for leisure, excluding games
Average weekend hours (population): 0.36
Percentage of population that engages in activity: 11%
Average weekend hours (participants): 3.32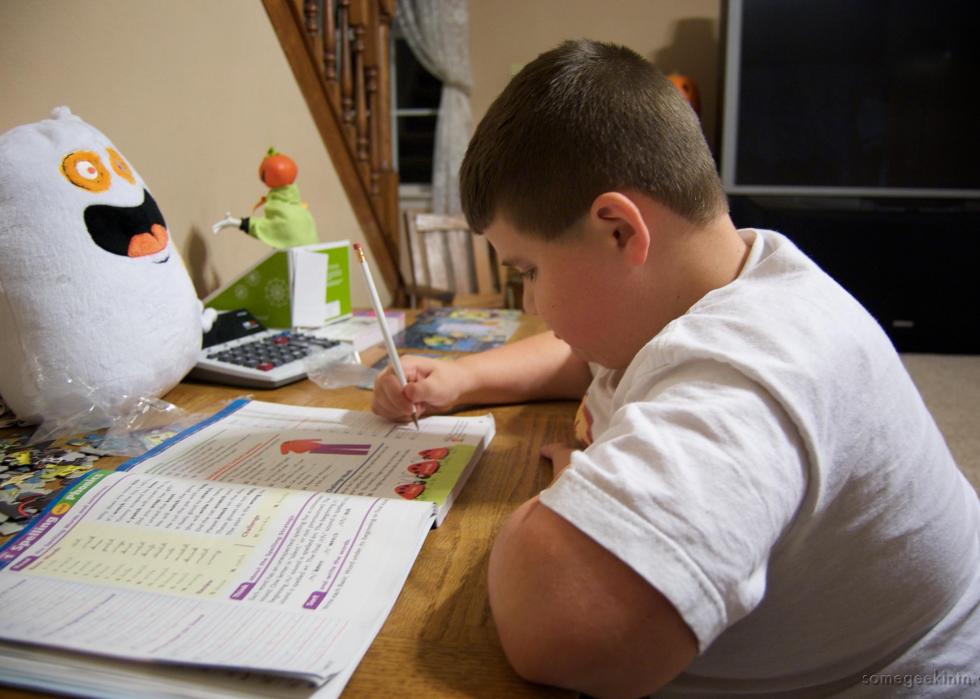 21 / 40
#20. Homework and research
Average weekend hours (population): 0.38
Percentage of population that engages in activity: 5.1%
Average weekend hours (participants): 7.22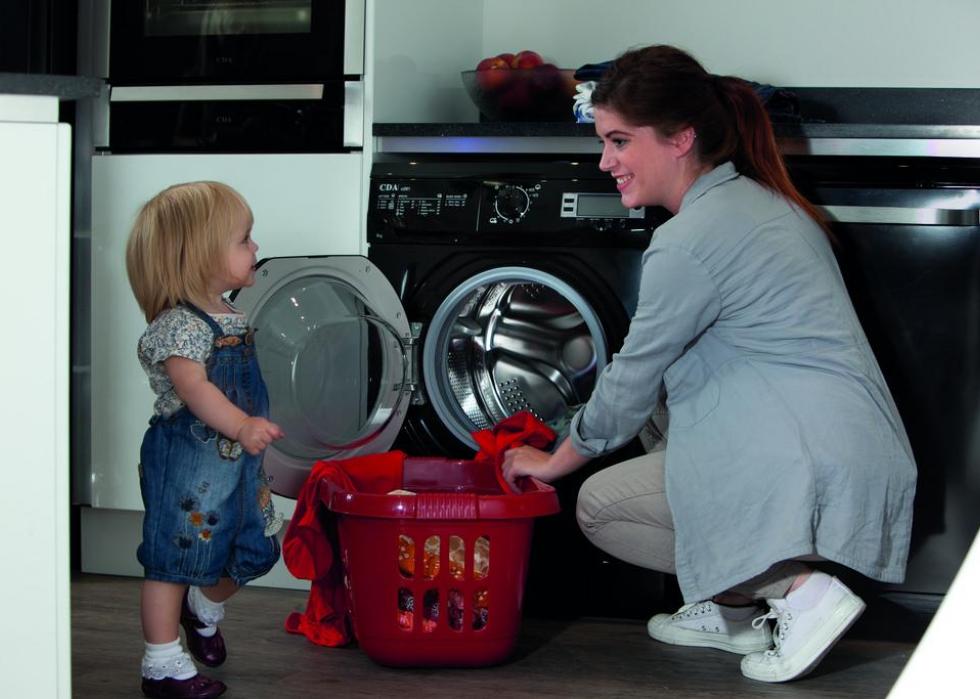 22 / 40
#19. Laundry
Average weekend hours (population): 0.46
Percentage of population that engages in activity: 19.2%
Average weekend hours (participants): 2.4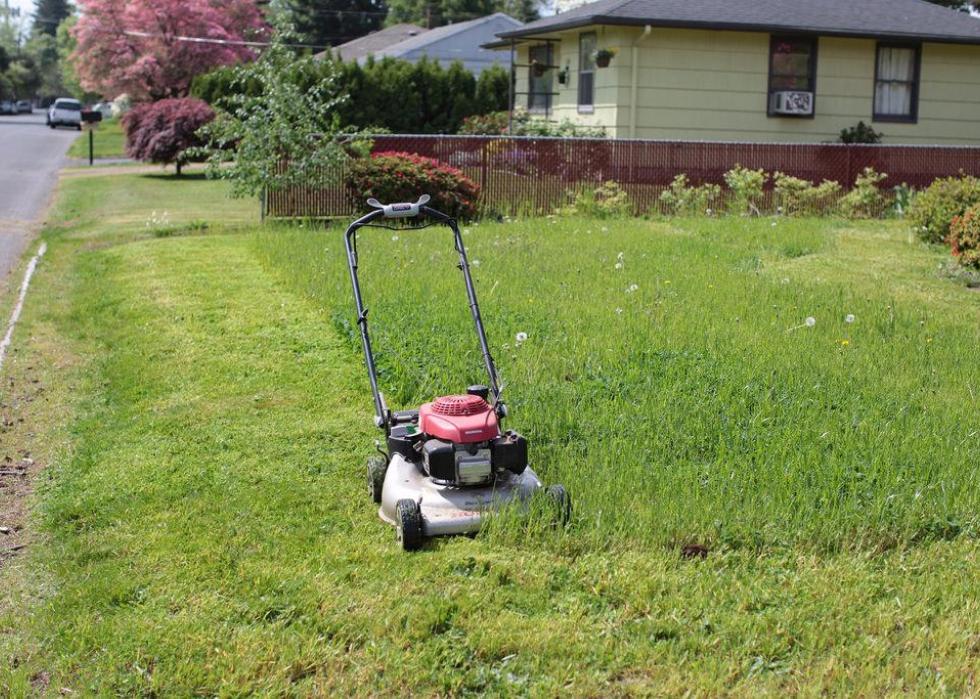 23 / 40
#18. Lawn and garden care
Average weekend hours (population): 0.5
Percentage of population that engages in activity: 11.6%
Average weekend hours (participants): 4.3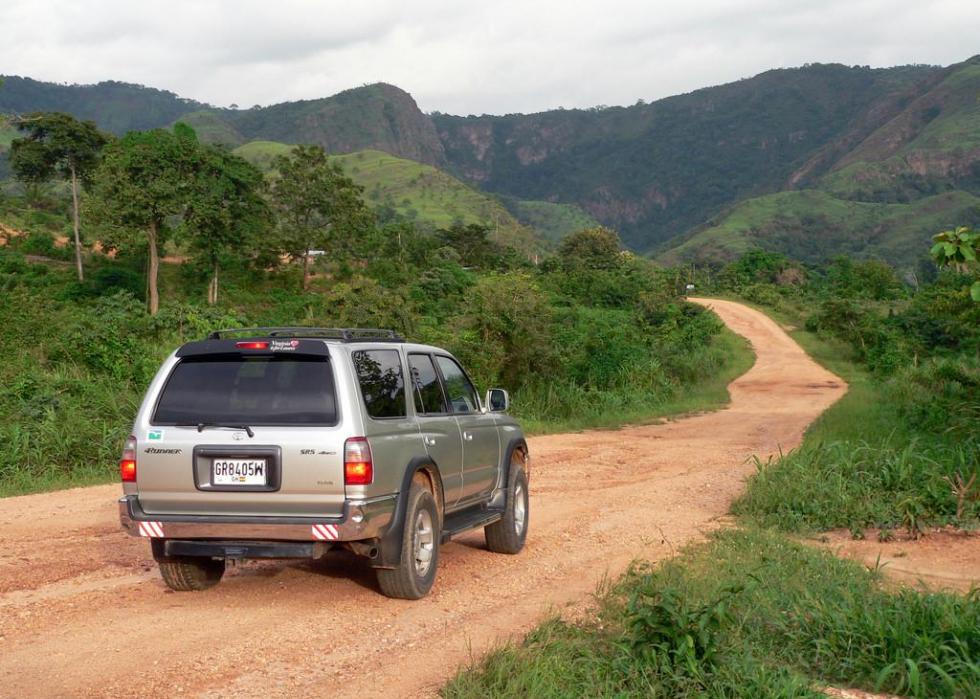 24 / 40
#17. Travel related to leisure and sports
Average weekend hours (population): 0.58
Percentage of population that engages in activity: 39.2%
Average weekend hours (participants): 1.5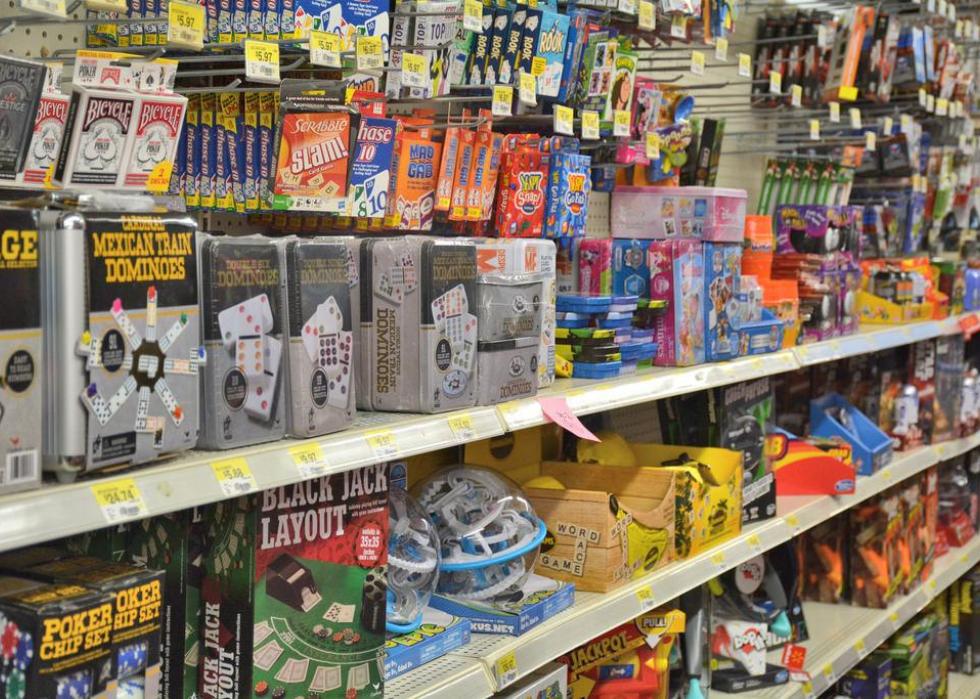 25 / 40
My Photo Journeys // Flickr
#16. Playing games
Average weekend hours (population): 0.58
Percentage of population that engages in activity: 11.9%
Average weekend hours (participants): 4.8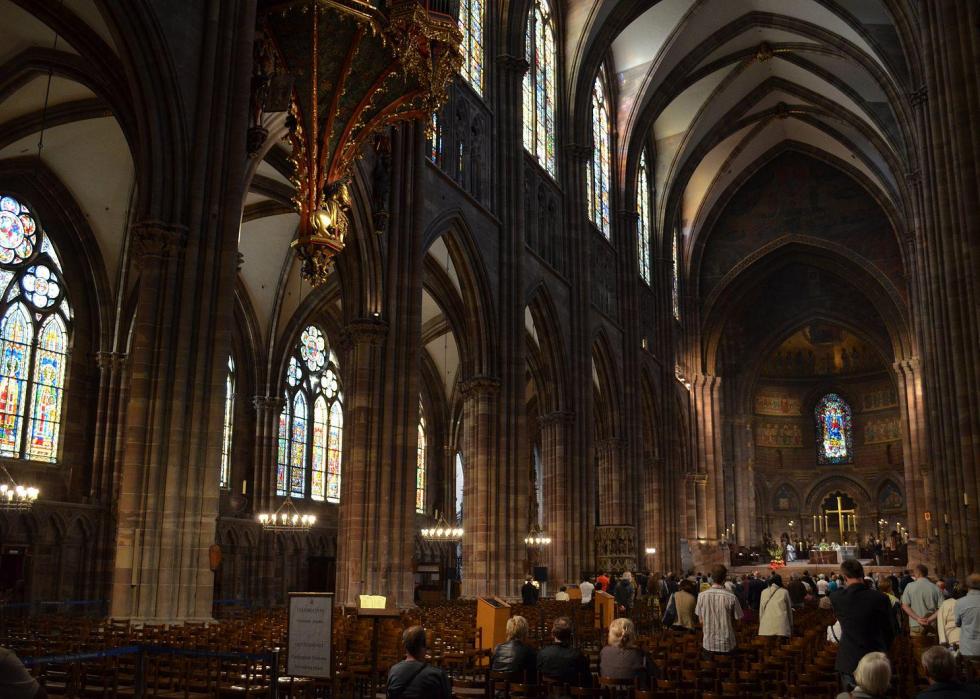 26 / 40
francois // Wikimedia Commons
#15. Religious and spiritual activities
Average weekend hours (population): 0.62
Percentage of population that engages in activity: 15.9%
Average weekend hours (participants): 3.88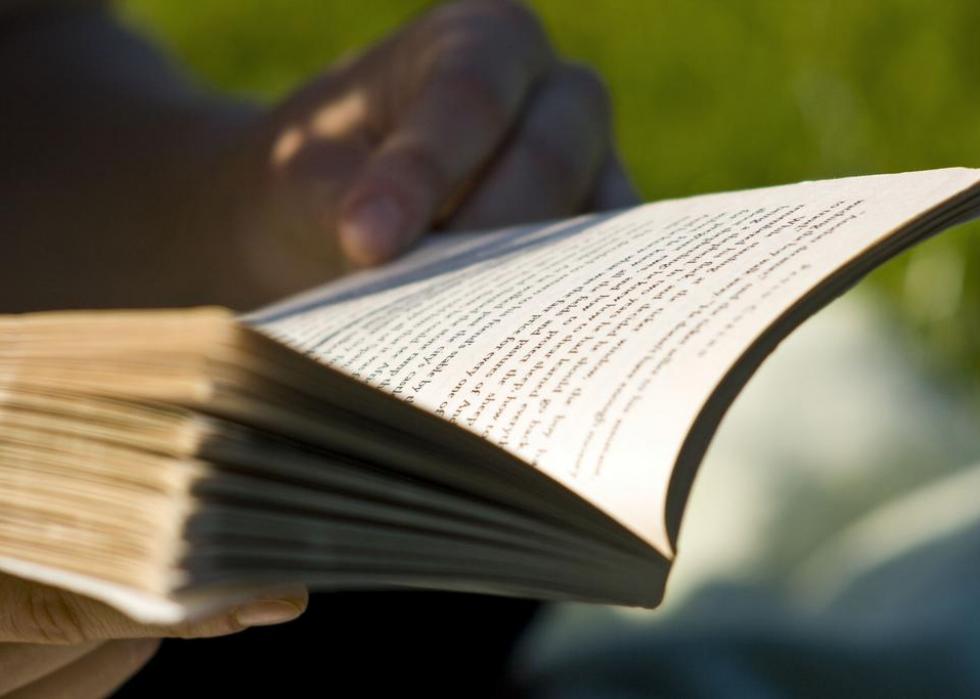 27 / 40
#14. Reading for personal interest
Average weekend hours (population): 0.66
Percentage of population that engages in activity: 19.6%
Average weekend hours (participants): 3.38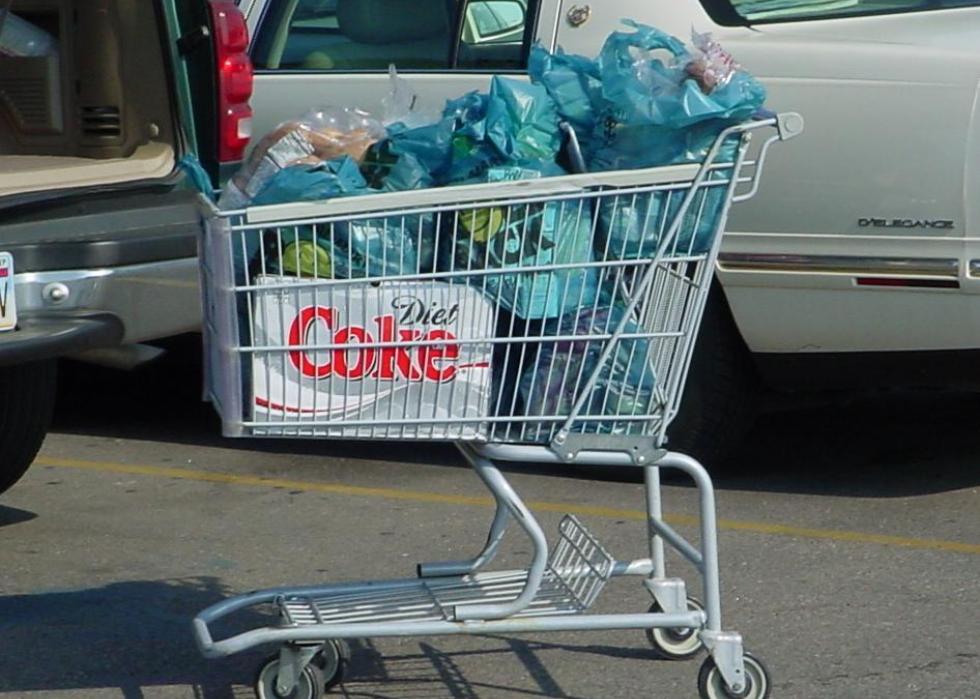 28 / 40
Guanaco // Wikimedia Commons
#13. Travel related to purchasing goods and services
Average weekend hours (population): 0.68
Percentage of population that engages in activity: 44.7%
Average weekend hours (participants): 1.52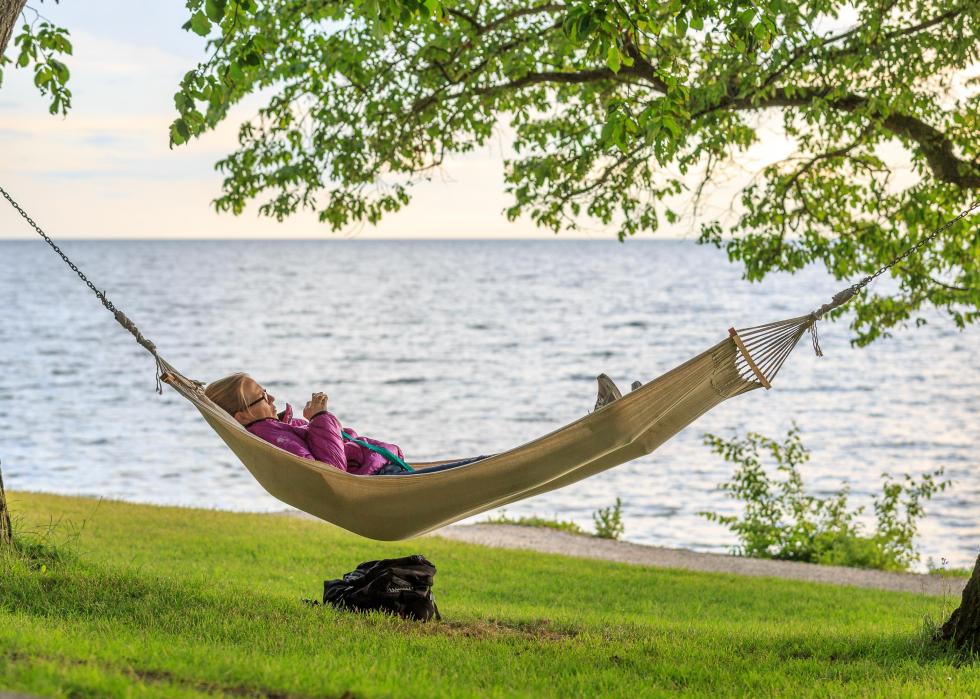 29 / 40
Joakim Berndes // Wikimedia Commons
#12. Relaxing and thinking
Average weekend hours (population): 0.7
Percentage of population that engages in activity: 18.2%
Average weekend hours (participants): 3.8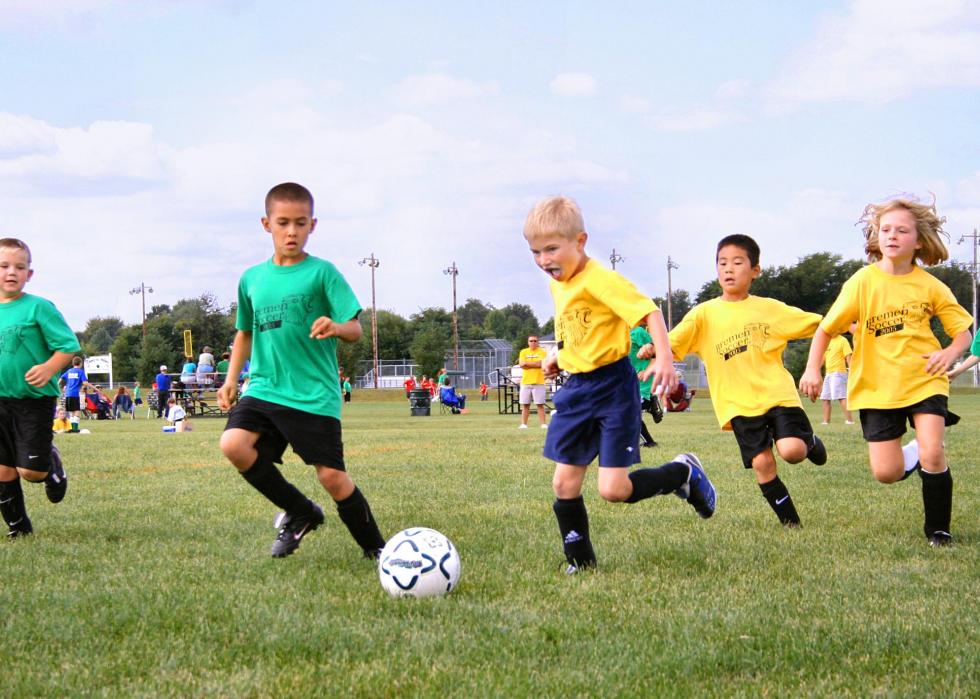 30 / 40
Tysto // Wikimedia Commons
#11. Participating in sports, exercise, and recreation
Average weekend hours (population): 0.76
Percentage of population that engages in activity: 19.9%
Average weekend hours (participants): 3.8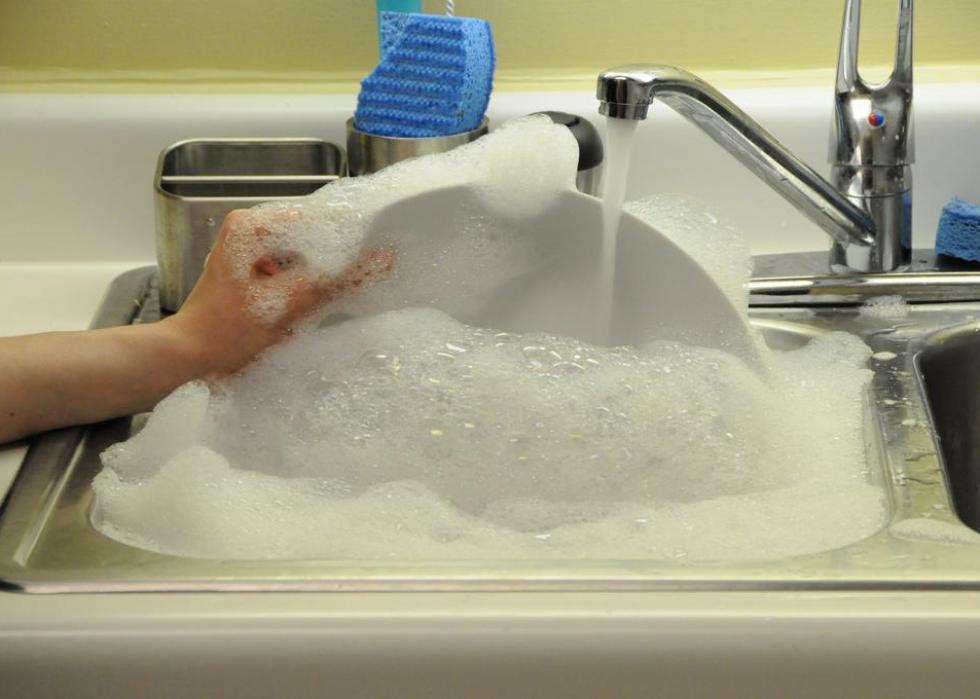 31 / 40
#10. Interior cleaning
Average weekend hours (population): 0.84
Percentage of population that engages in activity: 26.1%
Average weekend hours (participants): 3.22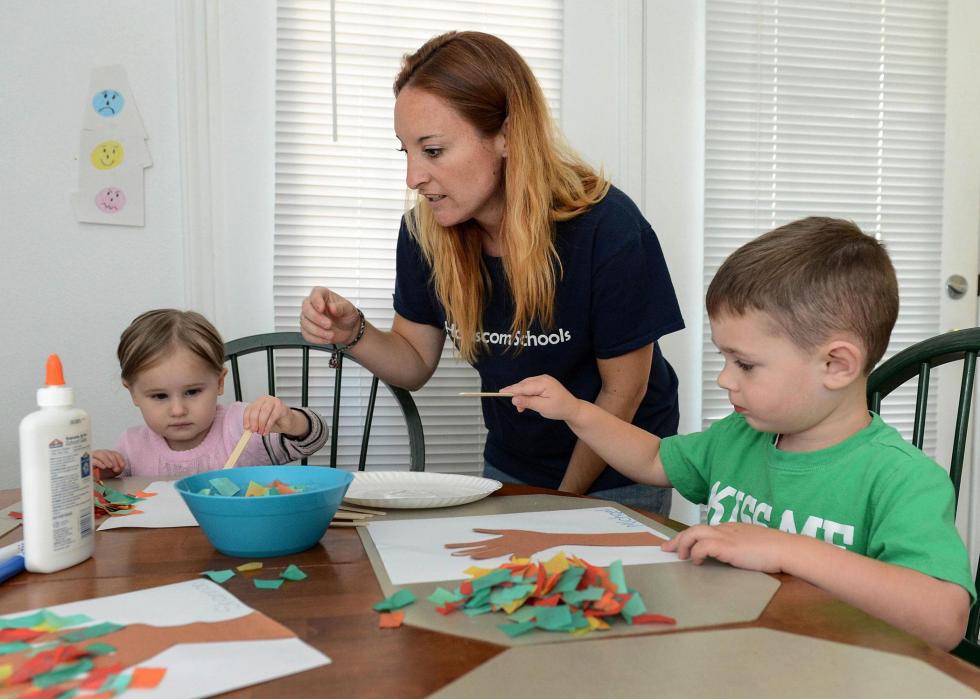 32 / 40
Jerry Saslav // U.S. Air Force Photo
#9. Caring for and helping household members
Average weekend hours (population): 0.94
Percentage of population that engages in activity: 22.5%
Average weekend hours (participants): 4.16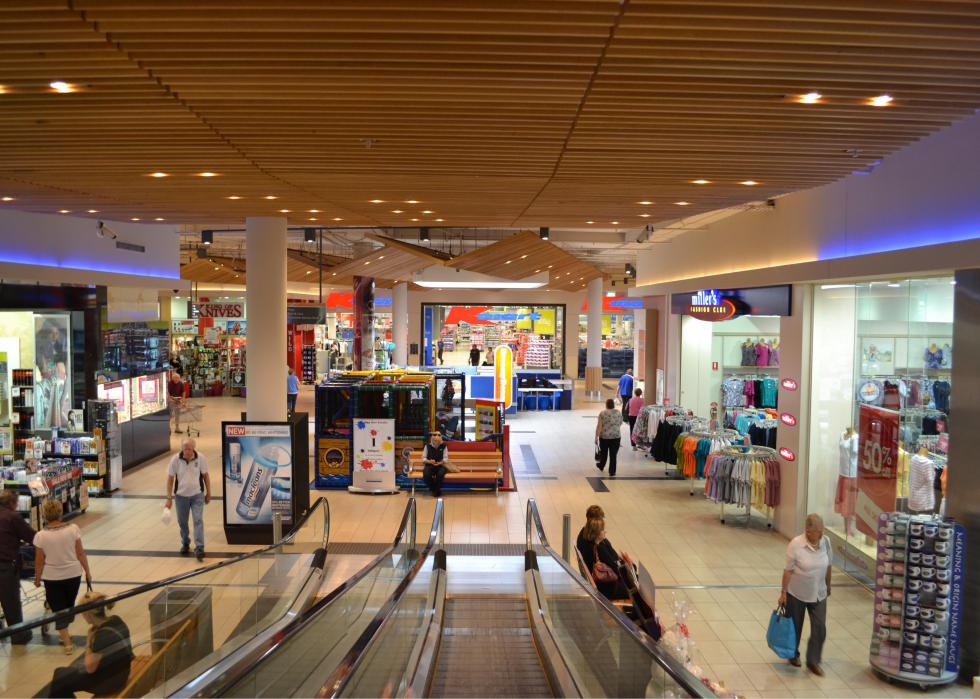 33 / 40
Luke Woolley // Wikimedia Commons
#8. Consumer goods purchases
Average weekend hours (population): 0.96
Percentage of population that engages in activity: 45%
Average weekend hours (participants): 2.14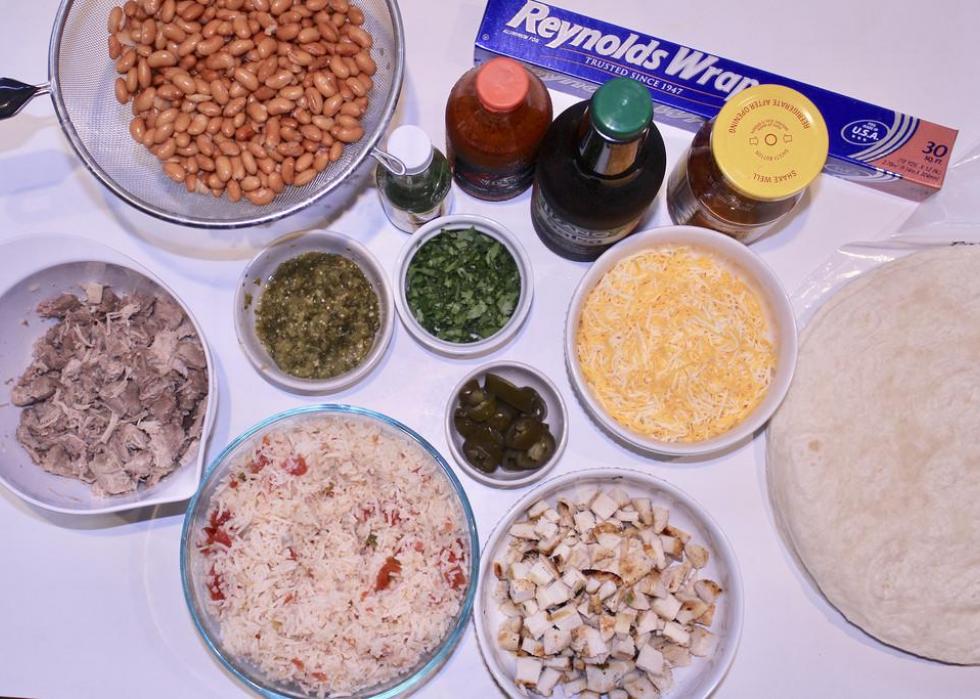 34 / 40
#7. Food preparation and cleanup
Average weekend hours (population): 1.24
Percentage of population that engages in activity: 55.4%
Average weekend hours (participants): 2.26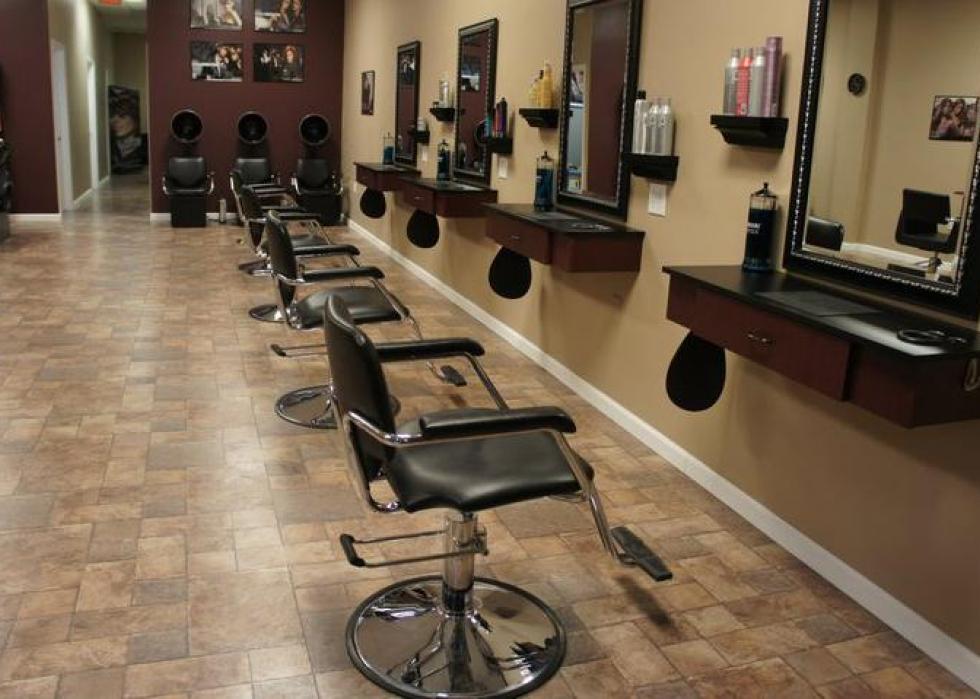 35 / 40
Beauty Blogger // Wikimedia Commons
#6. Grooming
Average weekend hours (population): 1.28
Percentage of population that engages in activity: 73.7%
Average weekend hours (participants): 1.74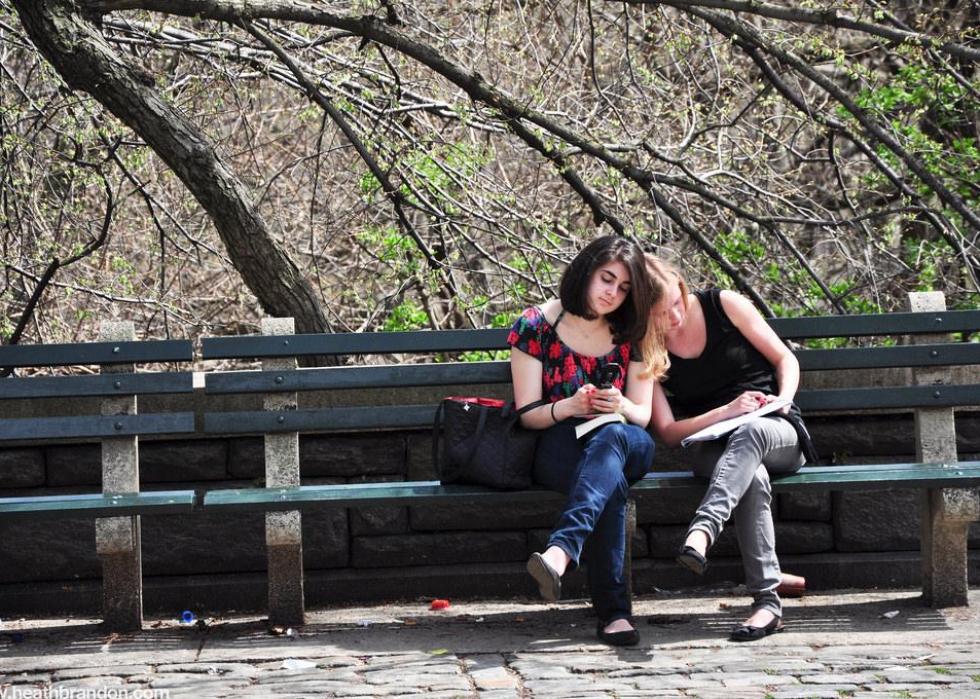 36 / 40
#5. Socializing and communicating
Average weekend hours (population): 1.96
Percentage of population that engages in activity: 40.8%
Average weekend hours (participants): 4.82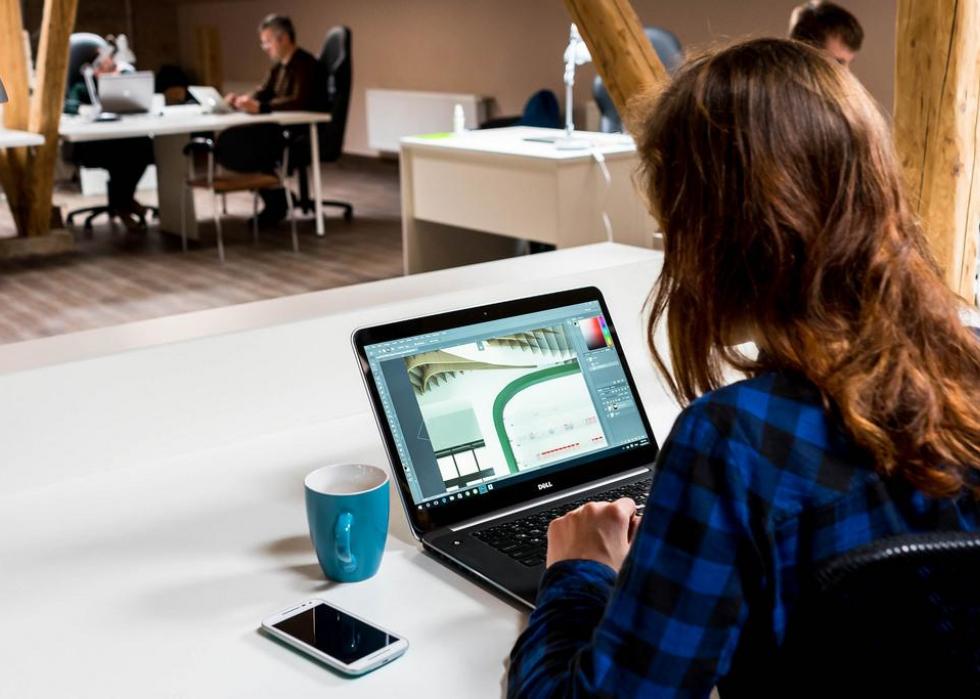 37 / 40
#4. Working
Average weekend hours (population): 2.22
Percentage of population that engages in activity: 20.5%
Average weekend hours (participants): 10.84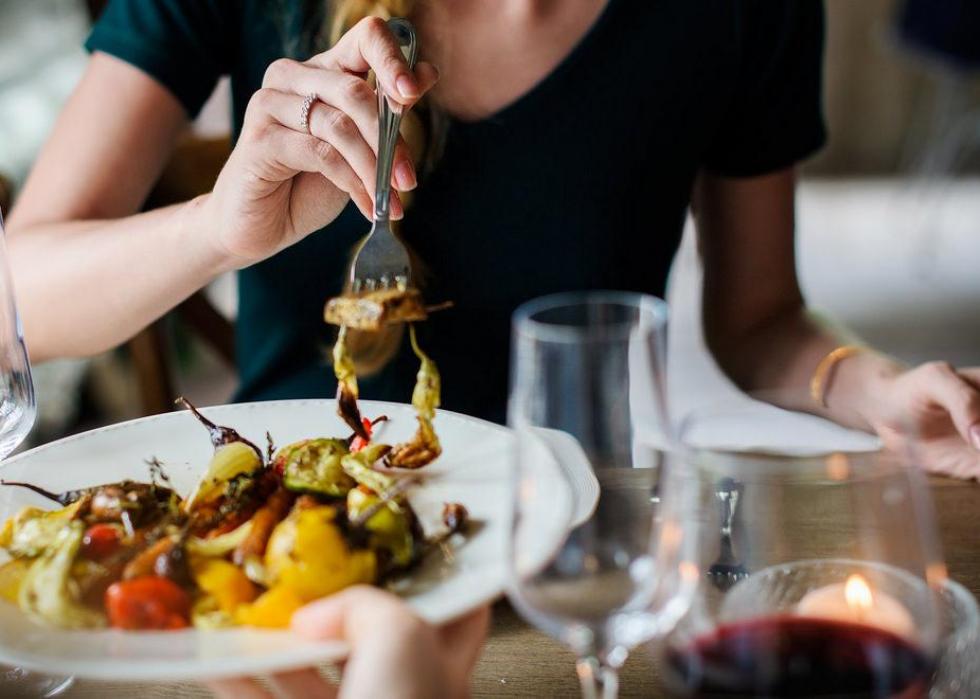 38 / 40
#3. Eating and drinking
Average weekend hours (population): 2.58
Percentage of population that engages in activity: 94.4%
Average weekend hours (participants): 2.74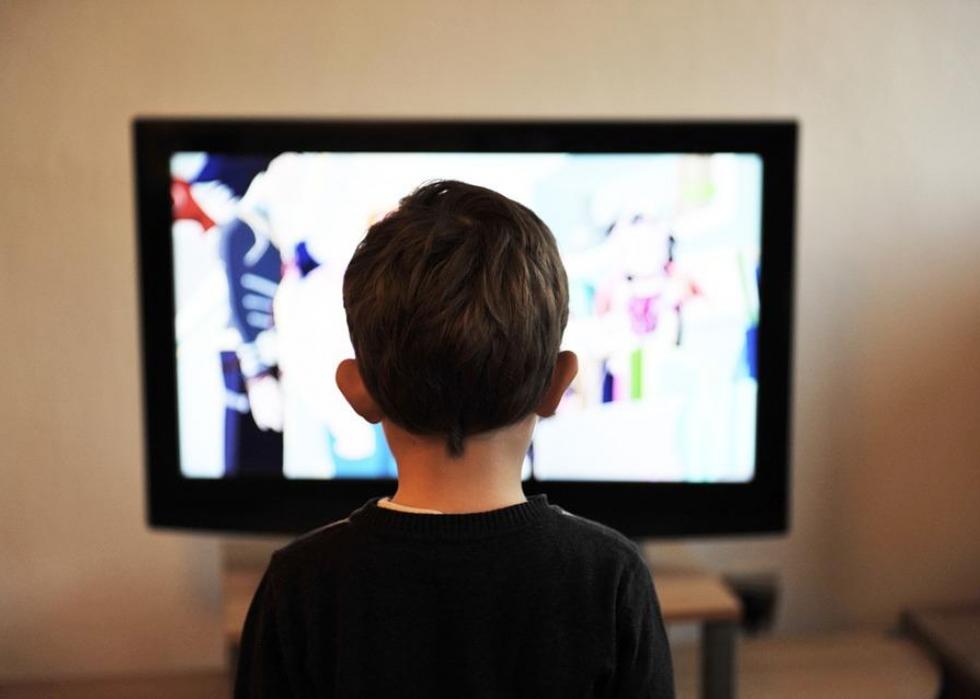 39 / 40
#2. Watching TV
Average weekend hours (population): 6.62
Percentage of population that engages in activity: 81.4%
Average weekend hours (participants): 8.14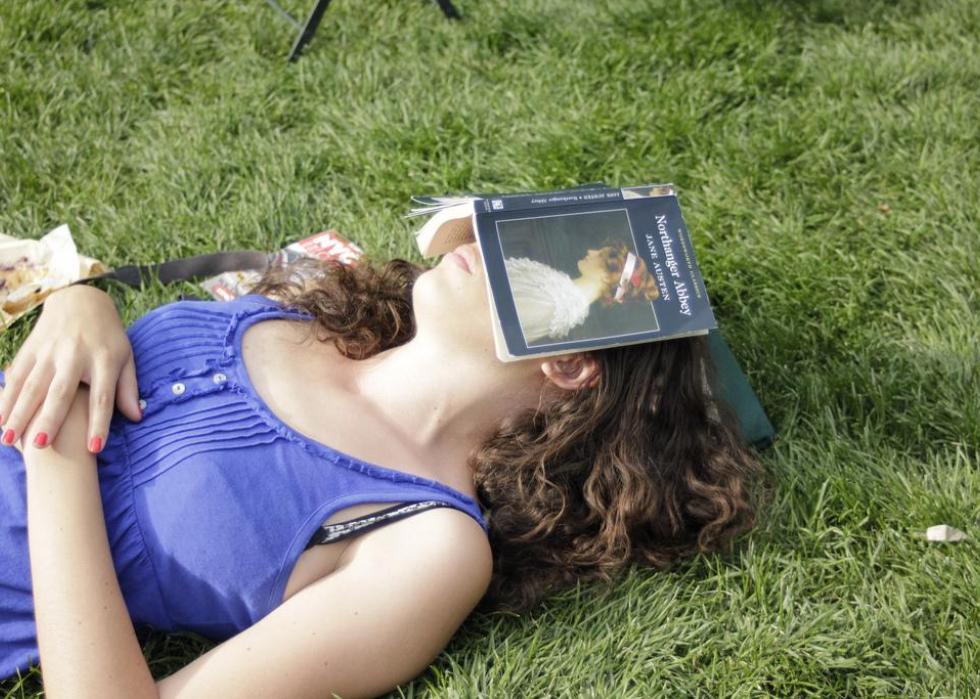 40 / 40
#1. Sleeping
Average weekend hours (population): 18.96
Percentage of population that engages in activity: 99.9%
Average weekend hours (participants): 18.98