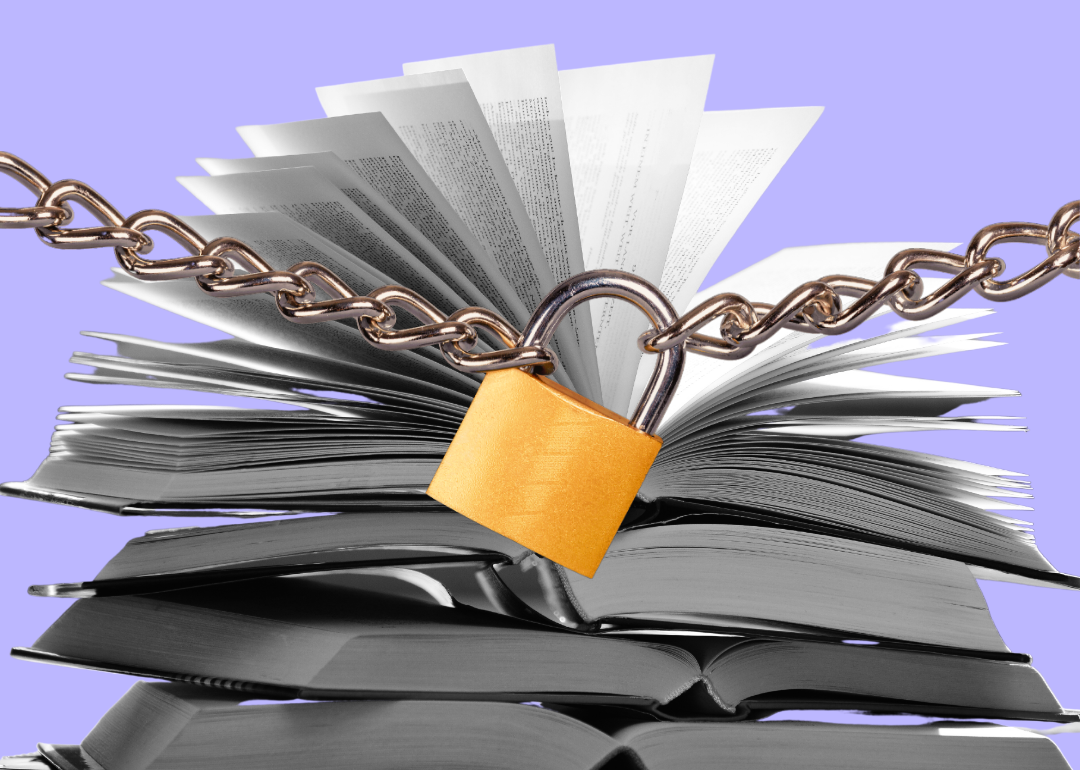 Inside the book-ban machine: The rise of 'parental rights' groups and their efforts to ban books
Photo Illustration by Michael Flocker // Stacker // Canva
Inside the book-ban machine: The rise of 'parental rights' groups and their efforts to ban books
"Meet Mary IN THE School LIBRARY!
Mary has a dirty little secret.
She collects naughty children's books!
Do you have a recommendation for Mary's book collection?"
Thus reads the description for a Facebook group called Mary in the School Library Michigan, one of at least nine nearly identical groups in different states that ask concerned citizens to report books that could be "pornographic in nature, obscene, or harmful to children." The ultimate goal, as written on its page, is to "help write and collect detailed and easy to understand book content reviews" and circulate these reviews to parents "so they can make informed decisions."
At first glance, there is nothing particularly remarkable about the desire to keep pornographic materials out of the hands of minors. Closer inspection of "Mary's book collection"—hosted on the website Rated Books—however, reveals several titles that would likely not meet the legal standard of what's considered "pornographic" or "obscene," including Heather Gale's "Ho'onani: Hula Warrior," Robie H. Harris' "Who Has What? All About Girls' Bodies and Boys' Bodies," and Harry Woodgate's "Grandad's Pride."
The webpage also links to a national network of right-wing groups synonymous with book banning, including Moms for Liberty, Truth in Education, and No Left Turn in Education.
As attempts to ban books reach record levels, Stacker explored how organized efforts have enabled challenges on a larger scale than ever before at libraries and schools across the U.S.
This story is the second part in Stacker's two-part series on the state of book bans in the U.S. Read the first part here.