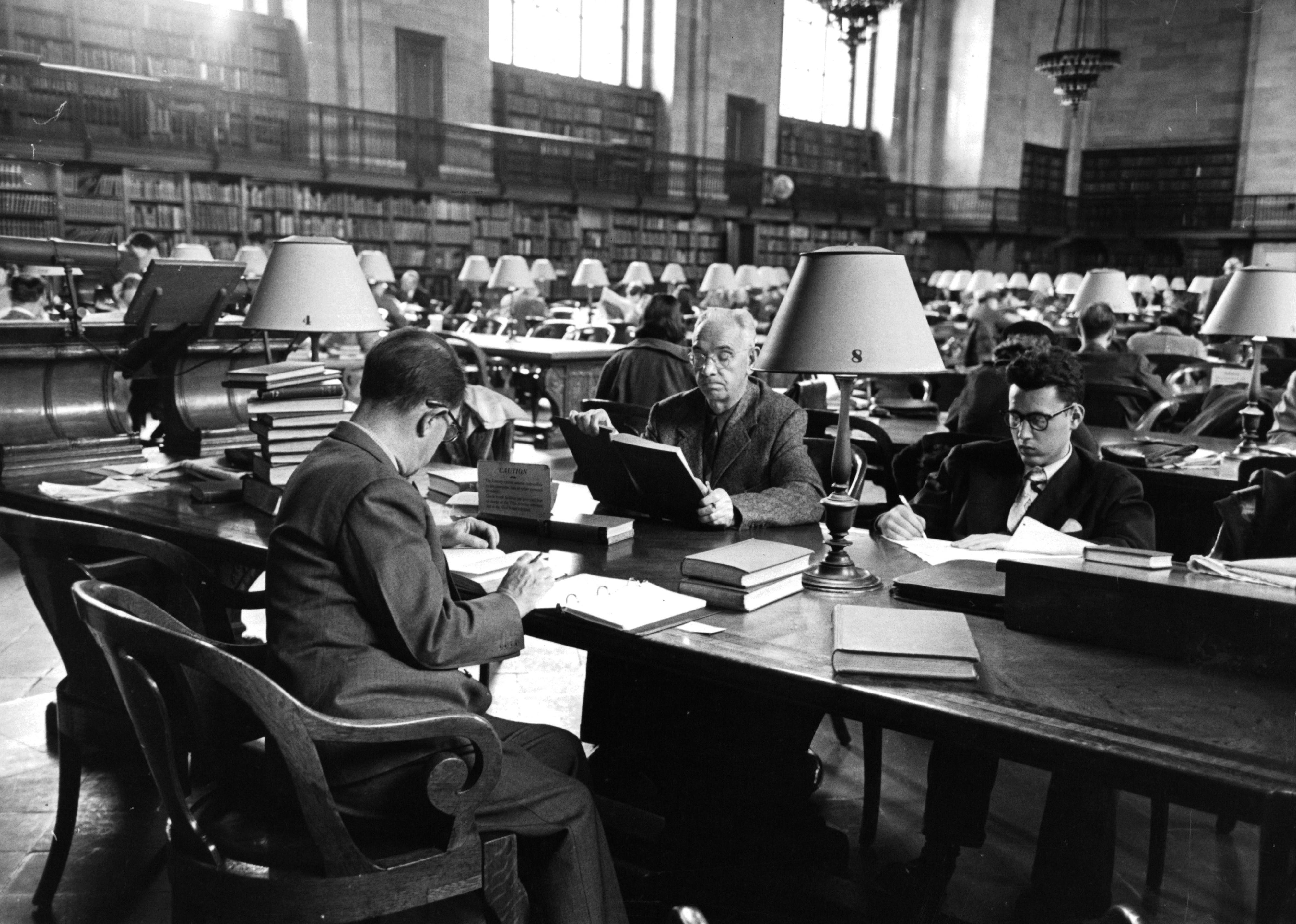 Literary history from the year you were born
Pictorial Parade // Getty Images
Literary history from the year you were born
Lawrence Ferlinghetti, a poet, painter, activist, and co-founder of City Lights Booksellers & Publishers, died on Feb. 22 in San Francisco. He was 101 years old. Throughout his life, Ferlinghetti mentored up-and-coming writers and poets and was a leader of the Beat generation. Of his many noteworthy contributions to American literary history, one of the most iconic was when he was arrested for his 1956 publishing of Allen Ginsberg's "Howl." The arrest led to a precedent-setting First Amendment trial Ferlinghetti won, paving the way for future works such as Henry Miller's "Tropic of Cancer."
For tens of thousands of years, humans have told stories. We relied on ancient carvings and oral storytelling, eventually evolving more intricate and advanced ways to share our experiences. The earliest literary works date back to 2,500 B.C., and the Epic of Gilgamesh is often thought to be the oldest fictional story, a sophisticated mythic poem focusing on the eponymous Sumerian King.
As time moved forward, so to have our methods of telling stories. We have moved from cave walls and clay tablets to quill and ink, typewriters, word processors, and now digital ebooks. Yet we continue to use stories to entertain, inform, and connect people from every corner of the earth, because ours is a history steeped in literary tradition.
Using literary journals and a variety of news, publishing, and entertainment sources including The New York Times, The Guardian, Time, Literary Hub, and NPR, Stacker dives into literary history from the year you were born. We review the greatest moments in the history of literature, exploring romance, betrayal, censorship, feuds, hoaxes—even arson—and everything in between. Do you remember the magazine that featured some of the greatest serialized fiction? Can you name the first African American female writer to read at the presidential inauguration? Perhaps you were born the year that the first book was written on a word processor. Whether you are here for the literary firsts or the awards and scandals, this list has something to appeal to even the most knowledgeable bibliophiles.
Keep reading to discover nine decades of stories, milestones, and the magnificent and enthralling literary facts from the year you were born.
You may also like: Most dangerous countries for journalists