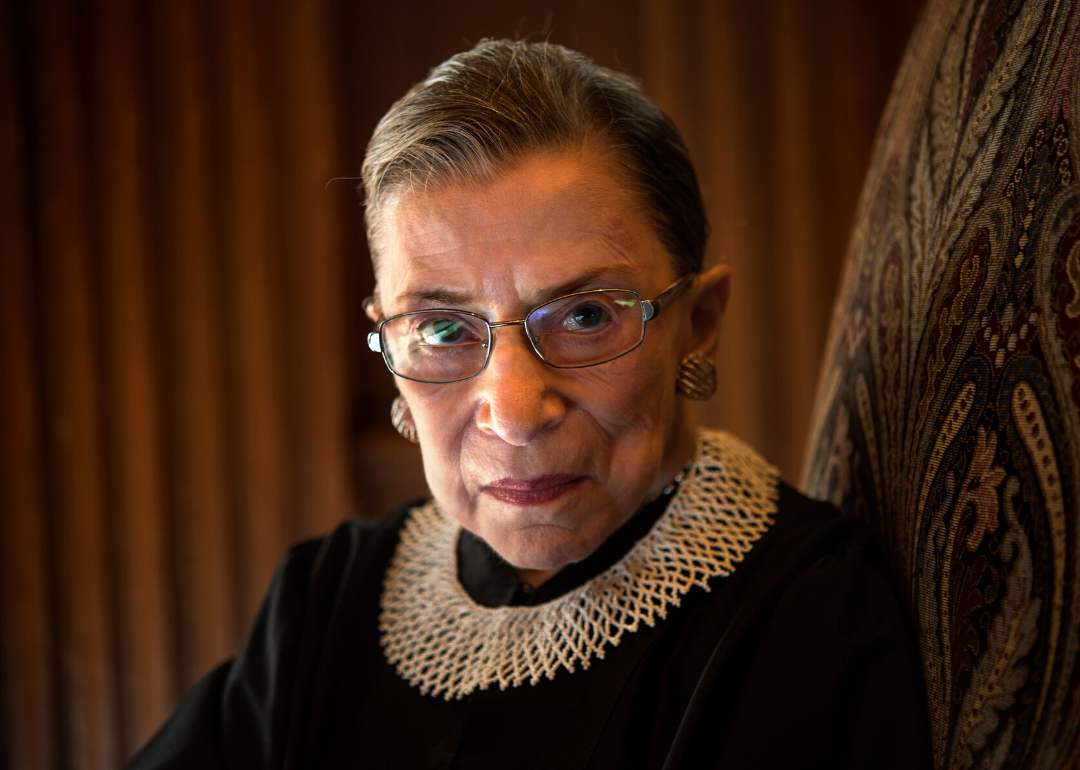 Notorious RBG: The story of a remarkable life
Nikki Kahn/The Washington Post via Getty Images
Notorious RBG: The story of a remarkable life
Ruth Bader Ginsburg is widely considered one of the most significant women's rights advocates in the United States. A pioneering feminist judge and legal scholar, her long life was marked by noteworthy accomplishments, including those personal to her and for women globally. Ginsburg was born in an era when women had few opportunities to advance in their careers, much less ascend to the heights she did when she was nominated and confirmed to the United States Supreme Court.
Indeed, Ginsburg was one of few women in the 1950s to attend elite law schools—Harvard and Columbia universities—and managed to graduate at the top of her classes. Despite this accomplishment, gender biases made it difficult for her to find work. Still, doors would open for Ginsburg throughout the years, becoming a famed legal defender and women's rights champion before advancing to the Supreme Court.
When Ginsburg passed in September 2020, the world responded with an outpouring of grief and homages celebrating her inspiring legacy and invaluable influence on jurisprudence and the progress of gender equality. The tradition of remembering her contributions has continued long after her death; in 2023, Ginsburg will be the second Supreme Court associate justice to receive a solo postage stamp issue, just as Thurgood Marshall had in 2003.
To celebrate her remembrance and enduring influence, Stacker compiled a timeline of the most significant dates in the inspiring life of Ruth Bader Ginsburg, using public records, news articles, and primary sources.