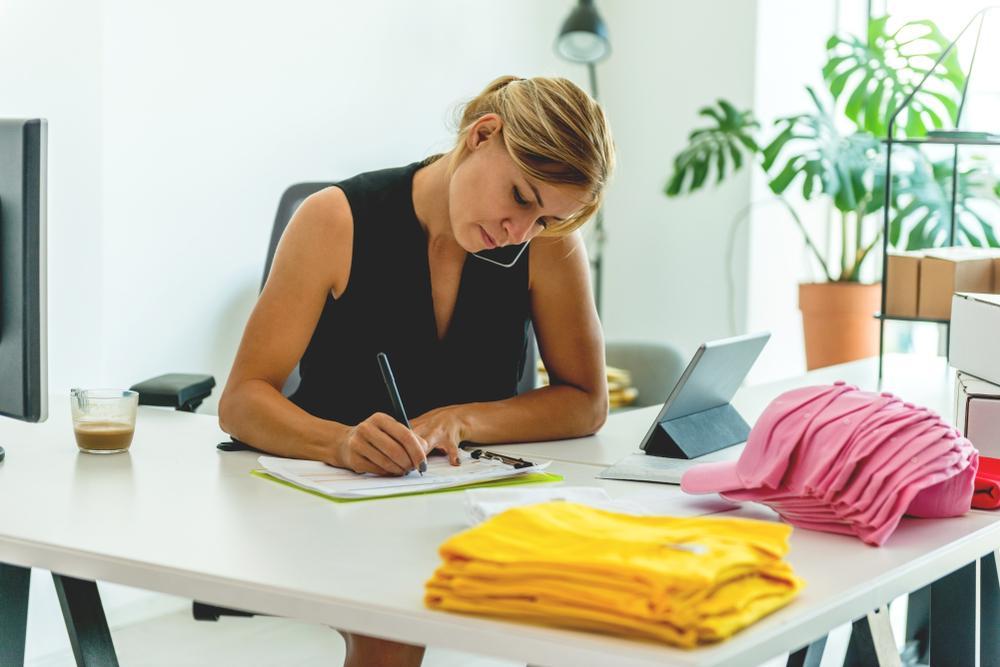 30 ways starting a business is easier than ever
30 ways starting a business is easier than ever
Starting a business two or three decades ago seemed tough. Entrepreneurs needed office space—or an empty garage, bulky file cabinets, specialized computer skills, and, eventually, in-house employees. Busy founders had to split their time between jump-starting their business, raising funding, and completing frustrating administrative tasks. Doing all that work by hand or in person cut down on their time to work on their innovative offerings.
Today, the digital age has made starting a business easier than ever, especially for founders in their 20s and 30s. There are apps, software programs, and other technologies to consolidate tasks, outsource work, organize projects, and make plans with team members. In fact, as of 2016, there were an estimated 25 million people in the United States starting or running a new business, and that number has been on the rise since 2010. What tools are these new business owners utilizing?
Stacker has compiled a list of the 30 resources, tools, and technologies that have made starting a business easier than ever.
RELATED: Best states to start a business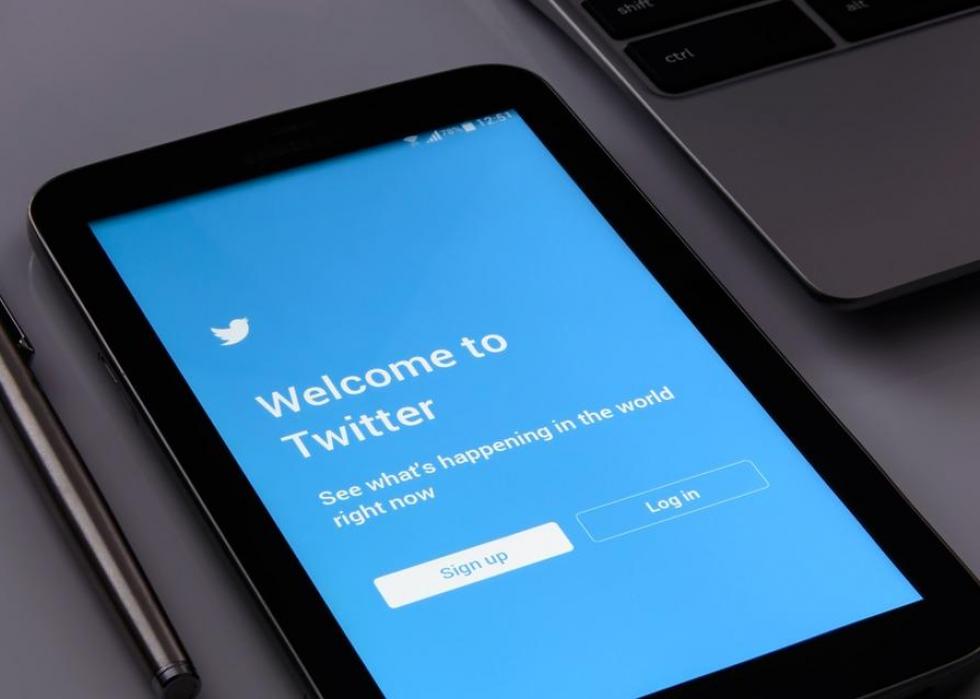 1 / 30
Social media
Years ago, business owners relied on ads, newsletters, and word of mouth. Today, it's never been easier to spread your message and interact with potential customers over Twitter, Facebook, Instagram, and other social media platforms. New business owners use social media to show off products, solidify their brand, and update customers on their progress and upcoming deals. Most social media platforms are free, and there are plenty of free and low-cost software programs available to manage and coordinate posts across networks, including Hootsuite and Sprout Social.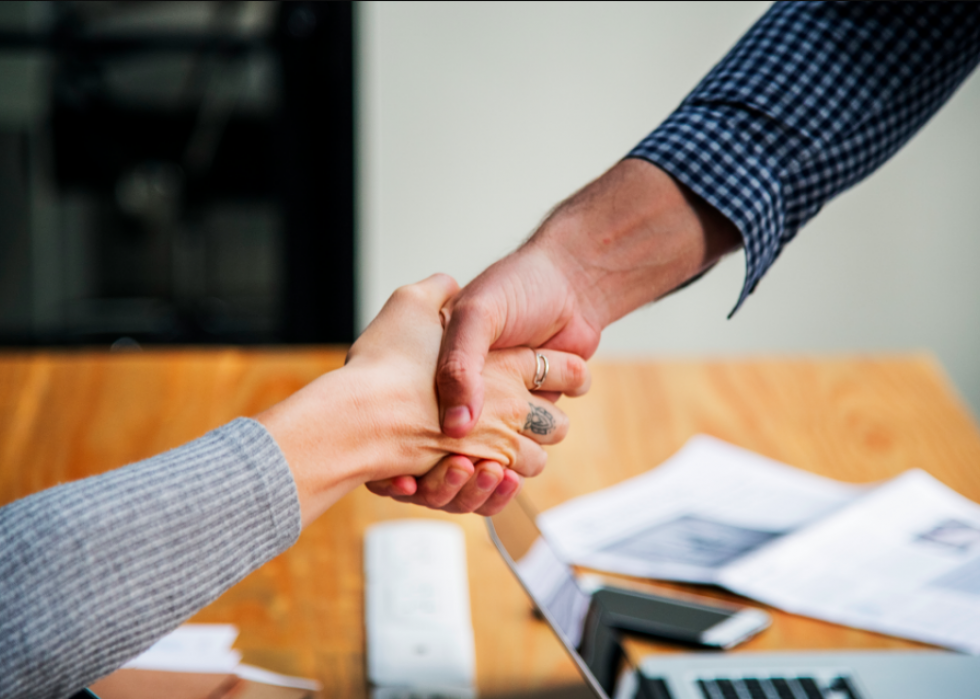 2 / 30
Incubators
Business incubators offer training, business plan refinement, mentorship, office space, and funding. Though many of the most well-known incubators like Y Combinator and IdeaLab specialize in tech-focused businesses, there are plenty that welcome companies with different types of products. That includes the Telluride Venture Accelerator and niche incubators like SKU, which helps companies with packaged goods, and Side Project, which offers financial scholarships for non-profits. The International Business Incubation Association has thousands of members and an incubator directory.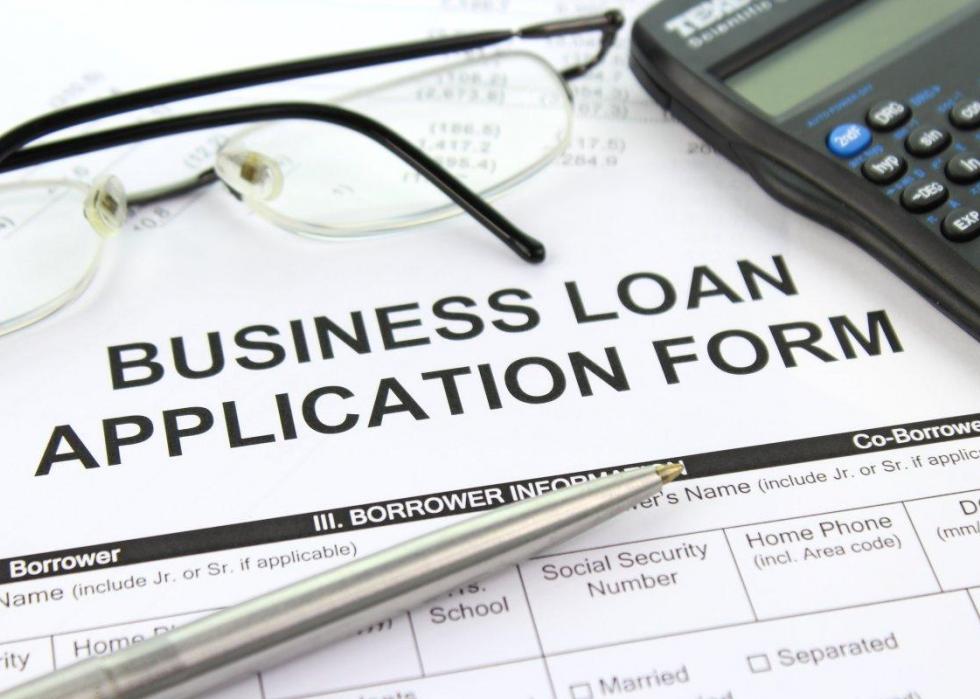 3 / 30
Nick Youngston // Pic Sever
Online matching with lenders
Most entrepreneurs need funding from lenders like banks or private lending groups. The good news is that it's easier than ever to find potential lenders online. The Small Business Association offers tons of free resources, including its online Lender Match. Fundera also offers lender guides and search tools.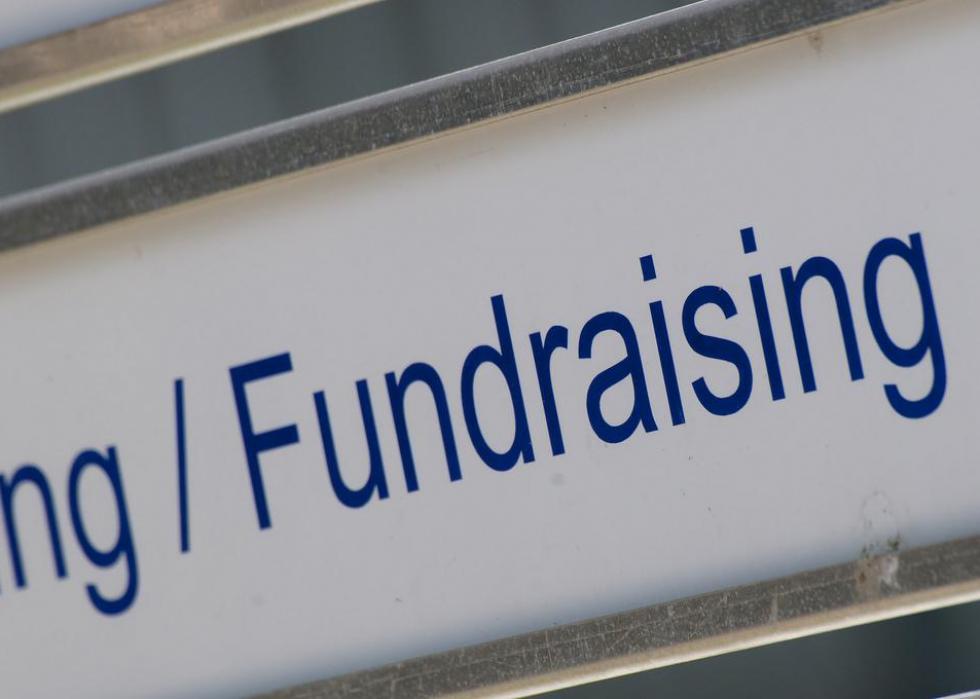 4 / 30
Crowdfunding
Old-school lenders aren't the only way to get much-needed funding. Kickstarter, IndieGoGo, and other crowdfunding sites can help entrepreneurs raise the cash they need to get their product off the ground. Even better? It's a great tool to promote early-stage businesses. Some crowdfunding products like the Oculus Rift VR headset or the Coolest Cooler have even gone viral.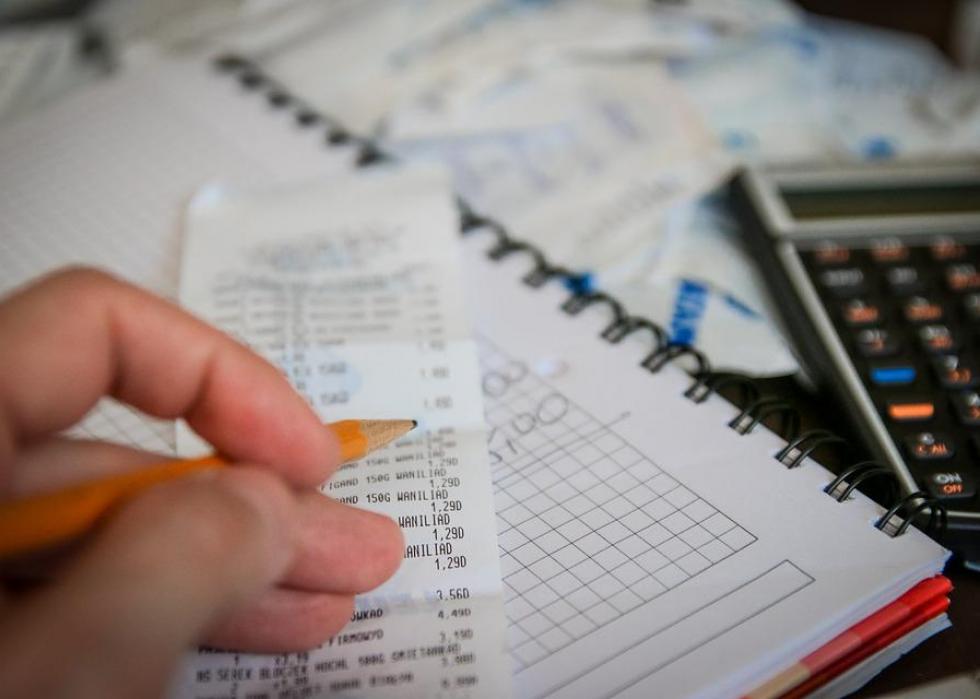 5 / 30
Billing programs
Years ago, invoices had to be printed out and sent by snail mail. Today, there are tons of apps and software programs for billing clients. Invoicely lets you keep track of invoices sent, outstanding, and received. The program even lets you customize the look of your invoice so it stays on-brand. Smaller businesses might opt for something a little less complex, like PayPal's Xoom.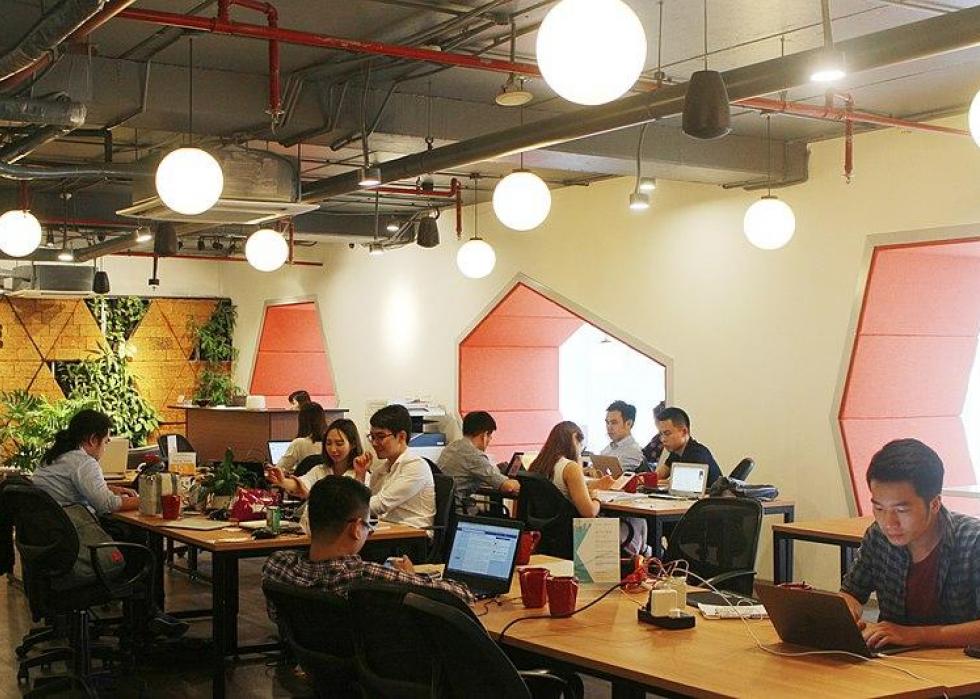 6 / 30
Co-working space
A formal office isn't required to have a home base. Co-working spaces, such as WeWork and Impact Hub, let start-ups, entrepreneurs, and freelancers rent space in their shared workplace at a low cost. Co-working spaces often offer cool perks, such as free coffee, Wifi, and a dedicated mailing address. What's more, companies sharing the space have numerous opportunities to connect and network.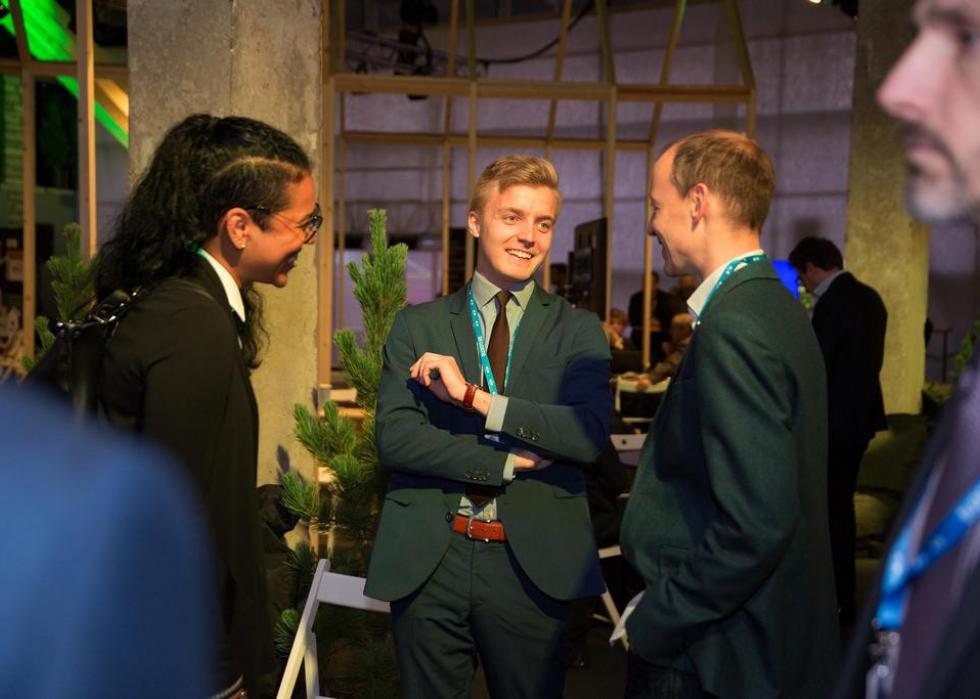 7 / 30
EU2017EE Estonian Presidency // Flickr
Networking meetups
Networking offers plenty of benefits, from sharing ideas to meeting people that you might someday work alongside. Conferences and seminars are great, but it's easier than ever to find free networking events for like-minded business owners. MeetUp connects people with specialized networking events throughout the country.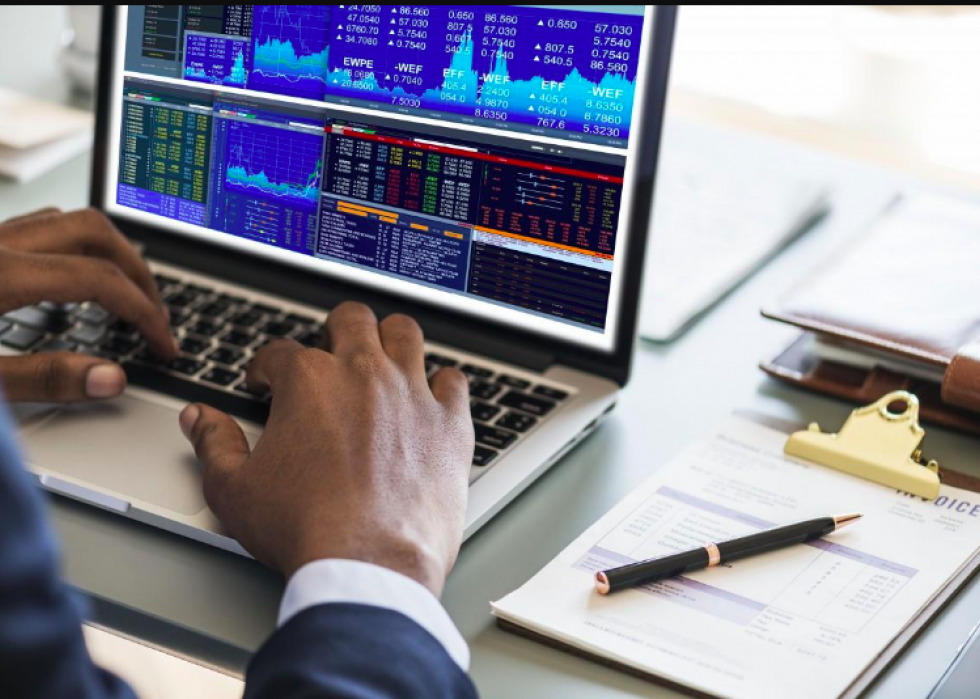 8 / 30
Accounting software
Early stage business owners have to take on many administrative tasks themselves, including accounting. Now you don't need a CPA to track your finances. Software like QuickBooks makes tracking expenses, earnings, and taxes easy. Bond Street, which runs a newsletter for small businesses, has a full guide to cloud-based accounting software.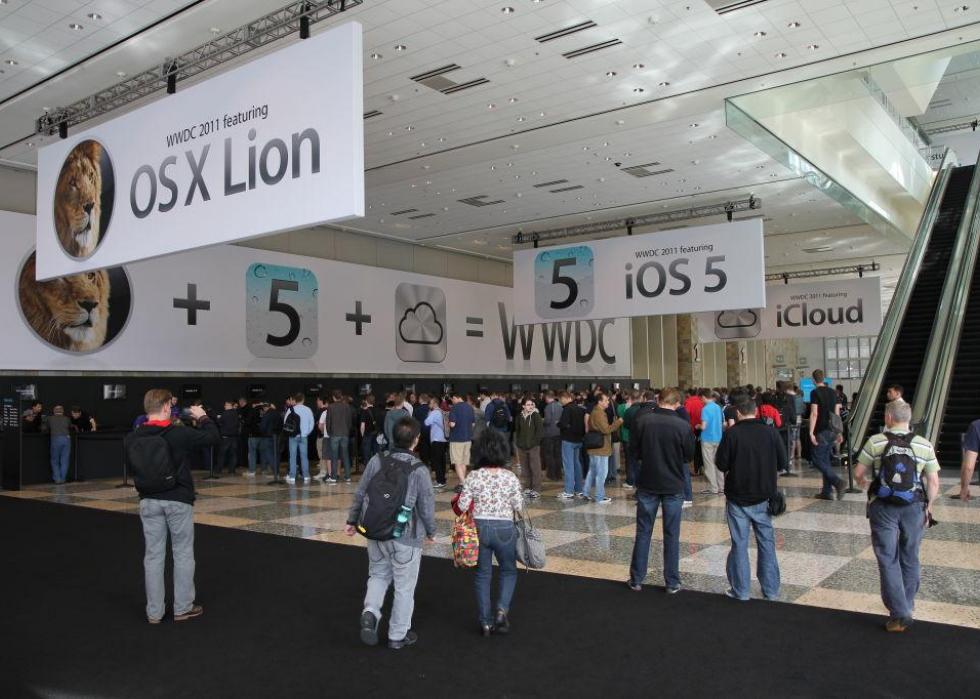 9 / 30
Ben Miller // Wikicommons
Cloud computing
Once upon a time, business owners needed clunky file cabinets to keep track of their paperwork. Later, files were stored on hard drives and floppy discs. Today, cloud computing has changed the game by making it easy to store and access files from anywhere in the world on any device. Plus, cloud systems can back up files so you never have to worry about losing important documents.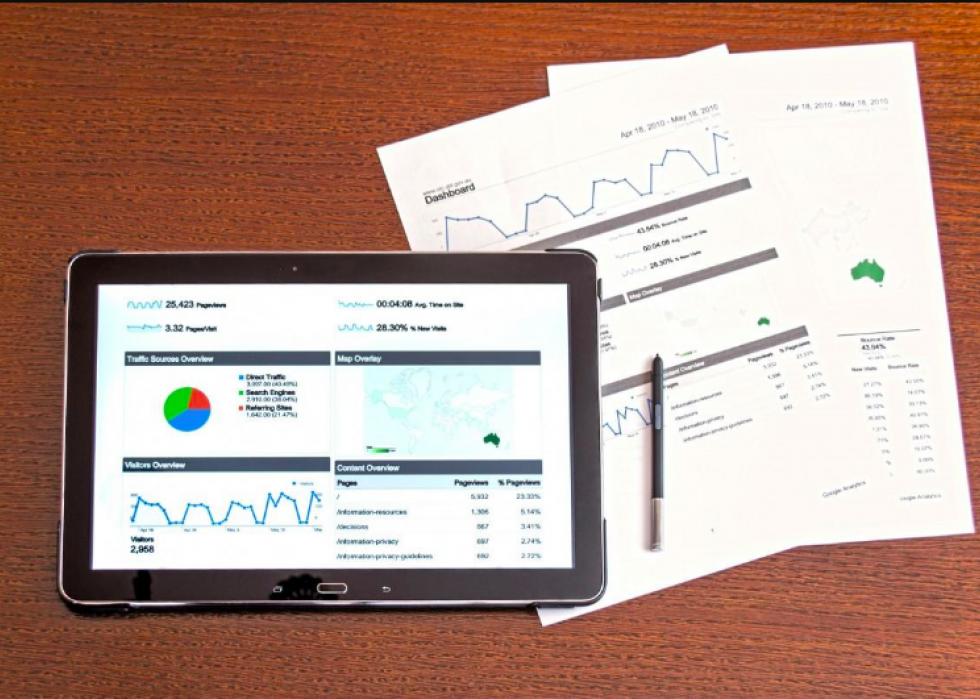 10 / 30
Financial management apps
Entrepreneurs should keep a careful eye on their finances to make sure they're on track for success and profitability. Luckily, there are plenty of apps that streamline the process and crunch the numbers to present the data in an easy-to-understand way. Wave tracks finances for companies with nine employees or less, and Gusto offers payroll services to growing companies. Since many entrepreneurs use personal funds to fund their companies or forego payment until their businesses take off, they can keep track of their personal finances with an app like Mint.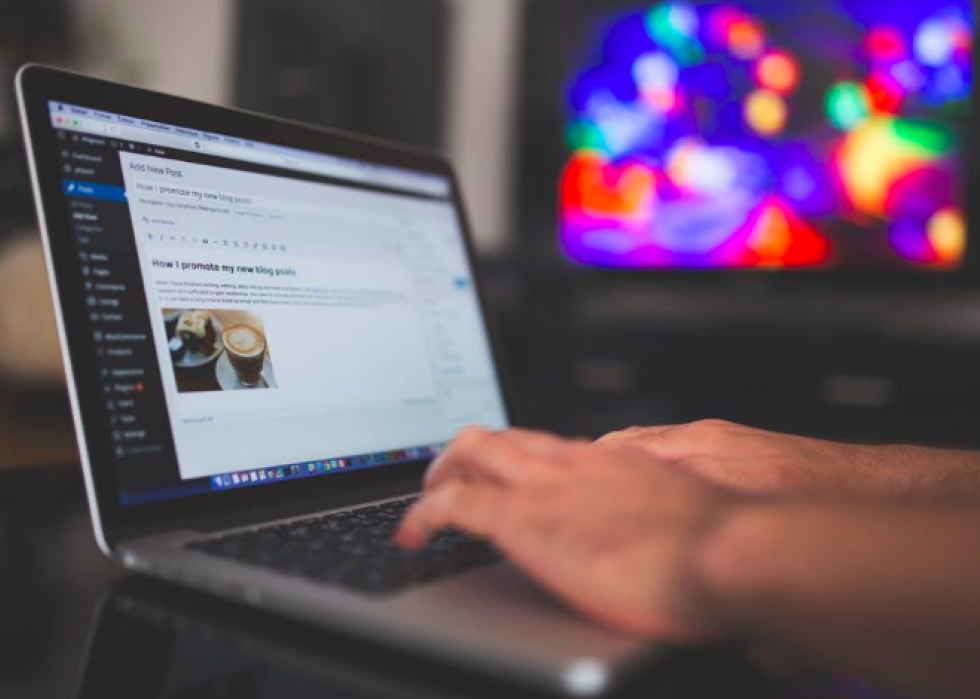 11 / 30
Blogging
Blogging isn't just for cooking websites and essayists. Maintaining a blog on your company's website can provide helpful information for customers, display your business's progress, and boost your site's SEO rankings. The Guardian has tips for developing a house style, setting a regular schedule, and tracking your readership.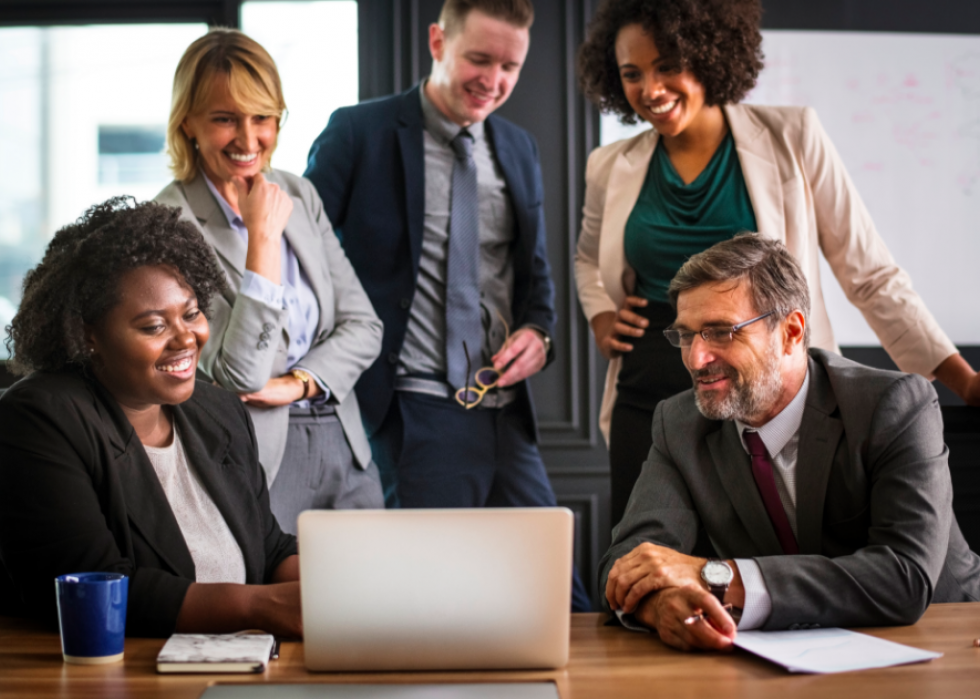 12 / 30
Remote co-founders
Think of classic co-founding stories and you might picture two lone entrepreneurs working together in their garage. That certainly still happens today, but thanks to the internet, co-founders no longer have to be in the same city or even the same country. Kuba Filipowski, a remote co-founder of NetGuru, wrote that the biggest challenges he faced as a remote co-founder were communicating, setting up the right tools to get in touch with co-workers, and making sure everyone felt included.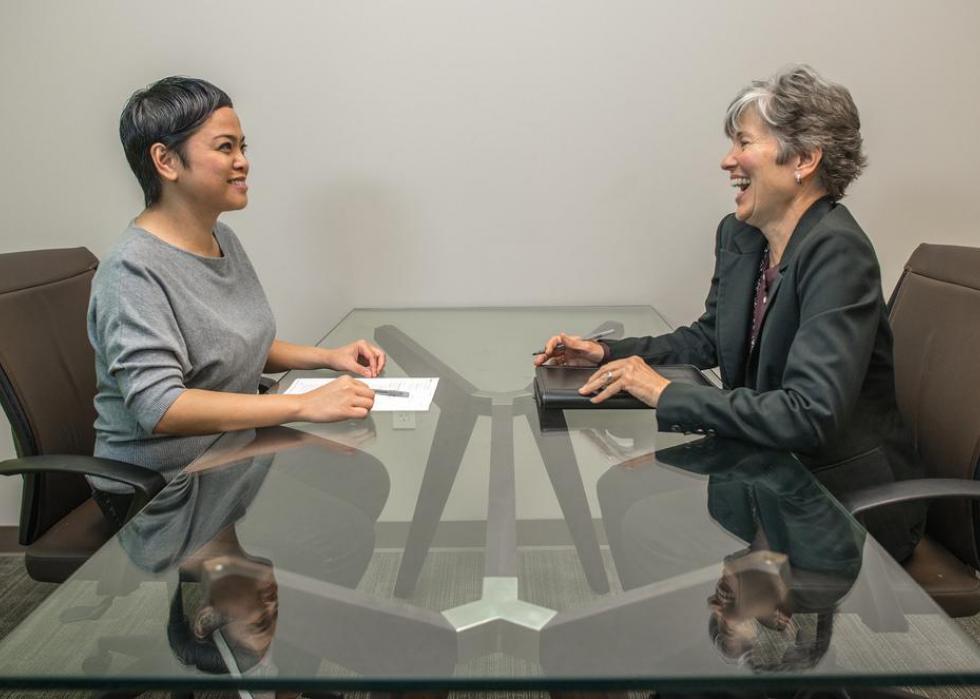 13 / 30
Online job postings
Classified ads are a thing of the past. Today's entrepreneurs now post job openings on Indeed or LinkedIn. The latter even lets you search through the profiles of individuals you might want to recruit.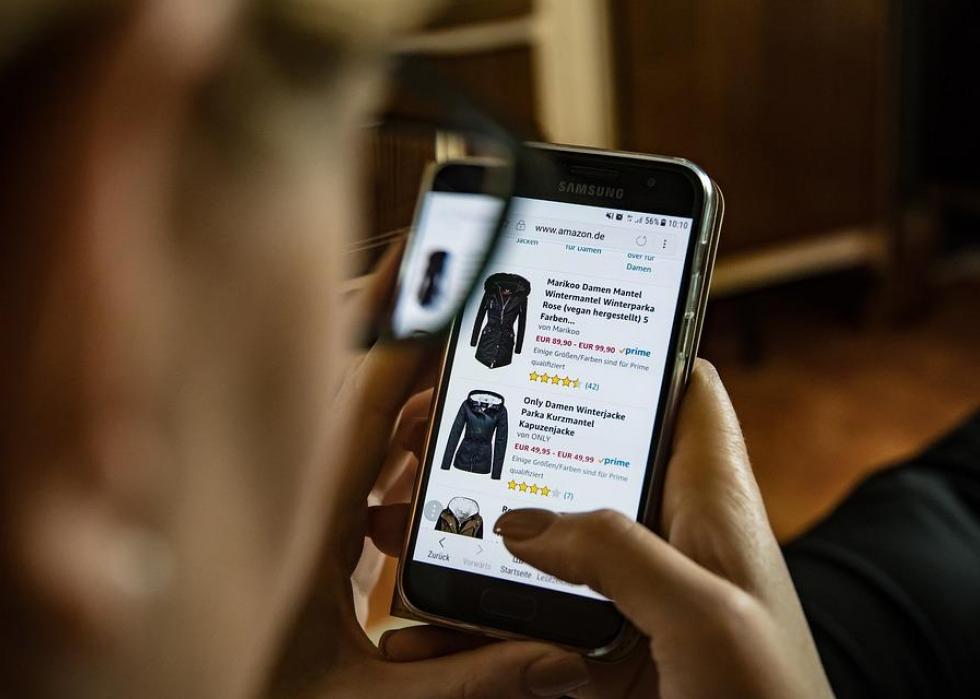 14 / 30
Online marketplace
Now, there are more ways than ever to sell products online. For folks making crafts, art, clothes, and home goods, there's Etsy, which supports virtual shops on their website by taking a small percentage of profits. Squarespace, a website-building service, has simple templates for businesses setting up customizable digital shops. E-commerce platforms like Shopify also let business owners set up online stores.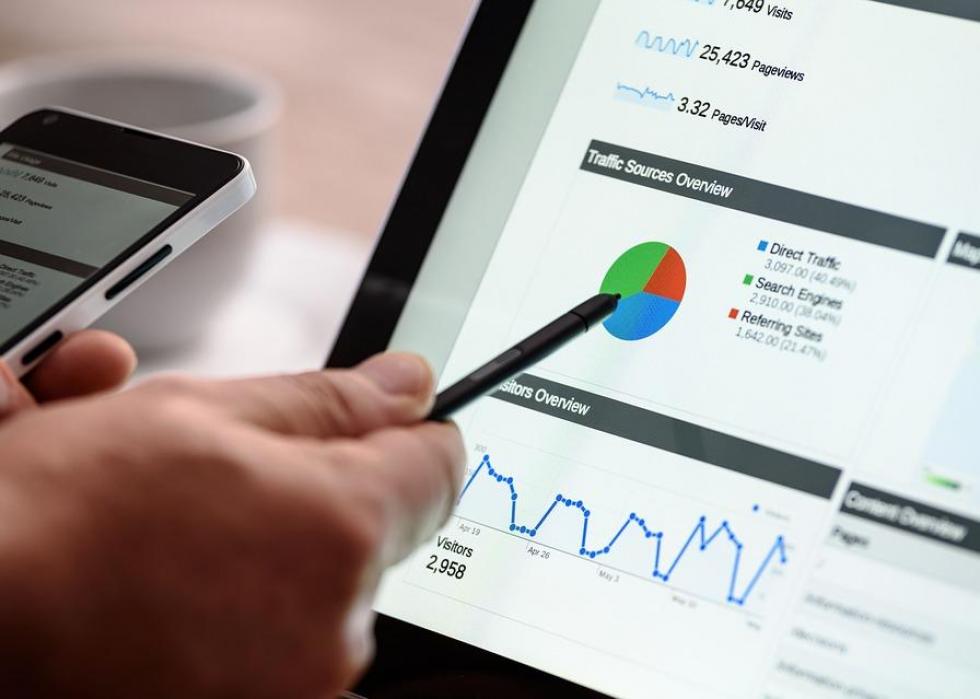 15 / 30
Free and cheap ads
Advertisements used to be the domain of newspapers, billboards, and the radio. Social media brings those ads closer to customers than ever and lets companies target a specific audience. Sites like Facebook, Instagram, and YouTube offer inexpensive options for posting ads to customers who might be outside your network. There are also plenty of options lingering from the Web 1.0 era, including banner ads and Google's Pay-Per-Click ad program.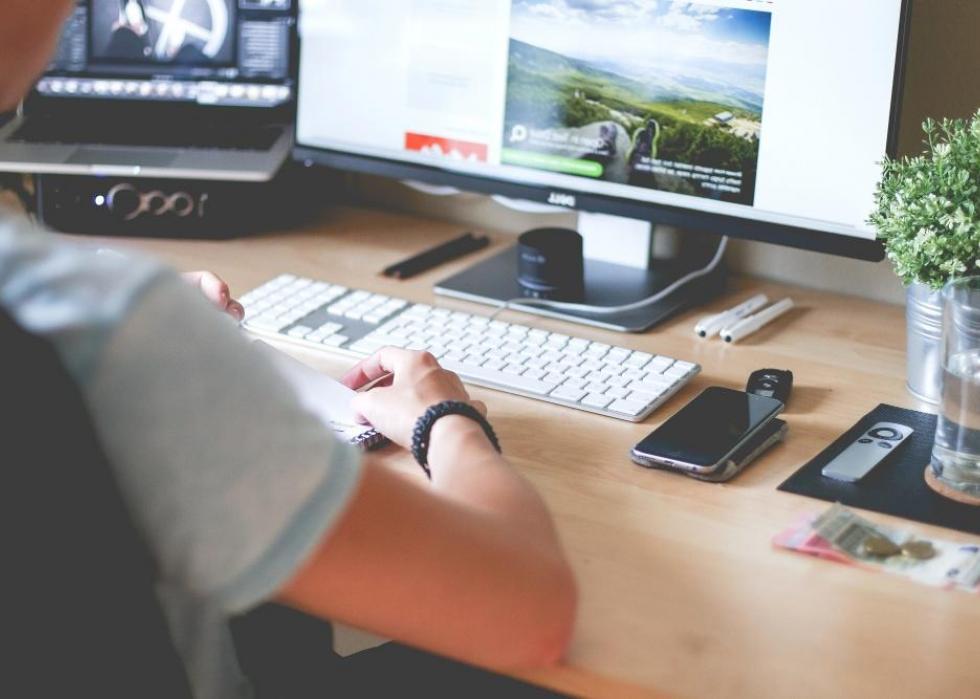 16 / 30
Easy-to-design websites
You don't need to know code or hire a web designer to have a beautiful website. Many web-hosting companies such as Wix and WordPress have drag-and-drop capabilities, templates, and other easy-to-use tools to make the process super easy. Squarespace also has easy options for entrepreneurs trying to set up their own online shops.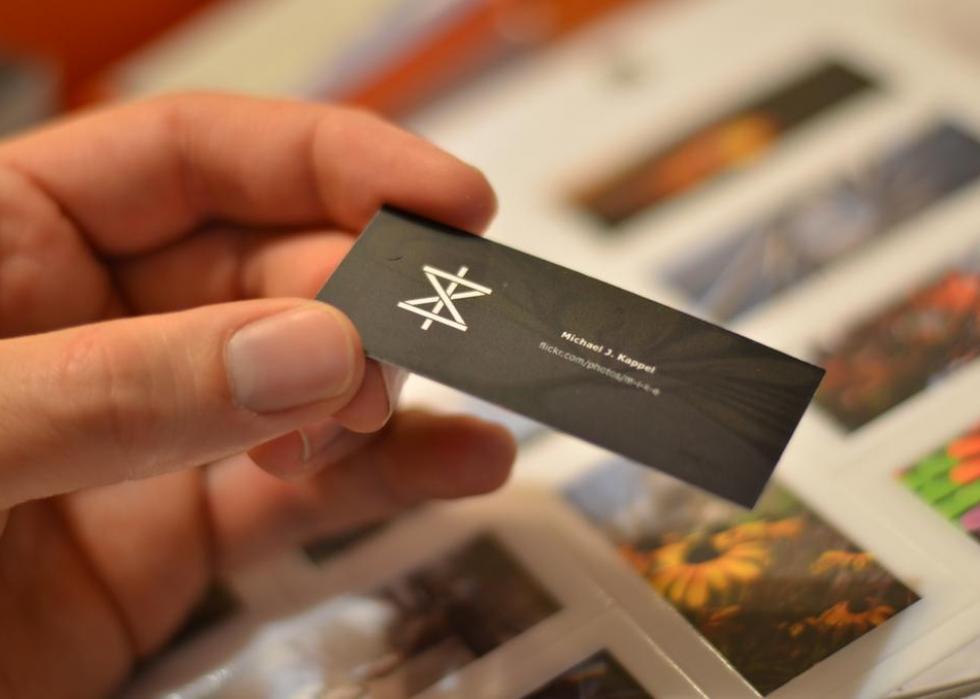 17 / 30
Customizable business cards
Custom business cards are only a few clicks away. If customization is important to you, Moo and Vistaprint let you design your own cards. For people who just want a straightforward design, stick with one of their pre-formatted templates.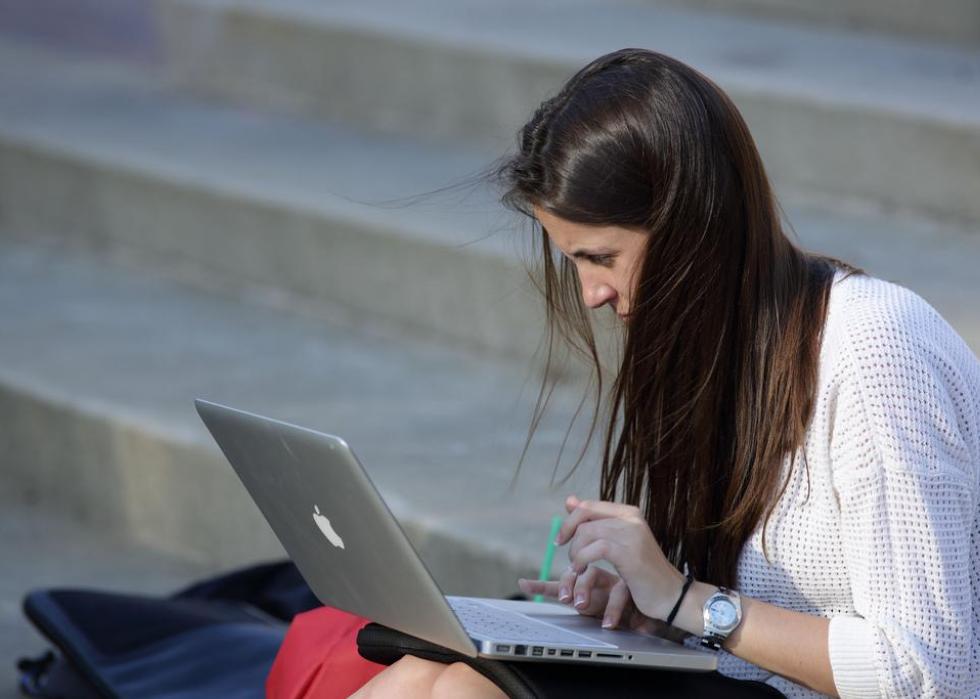 18 / 30
Free online courses in business management
There's a lot for first-time business owners to learn. Luckily, there are plenty of free online courses. Y Combinator offers a free online course for start-ups with more than 1,000 minutes of content from a class taught at Stanford University. The Small Business Association also offers an online course specifically for young entrepreneurs, which covers everything from franchising to micro-loans to business structures.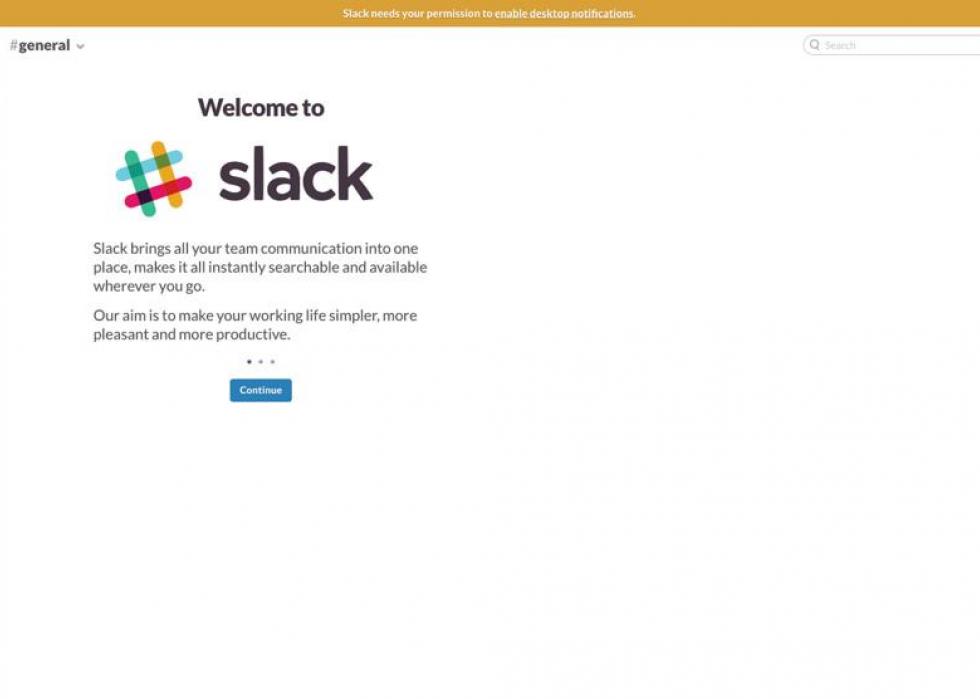 19 / 30
Gustavo da Cuntha Pimenta // Flickr
Instant message services
Trying to coordinate with co-workers and co-founders can be tricky, especially if team members work remotely. Unfortunately, scheduling calls or attending tons of check-in meetings also sucks up valuable time for a busy company founder. That's where instant message services come in. Slack, Google Hangouts, and other instant messaging platforms help you cut down on unnecessary emails, phone calls, and meetings.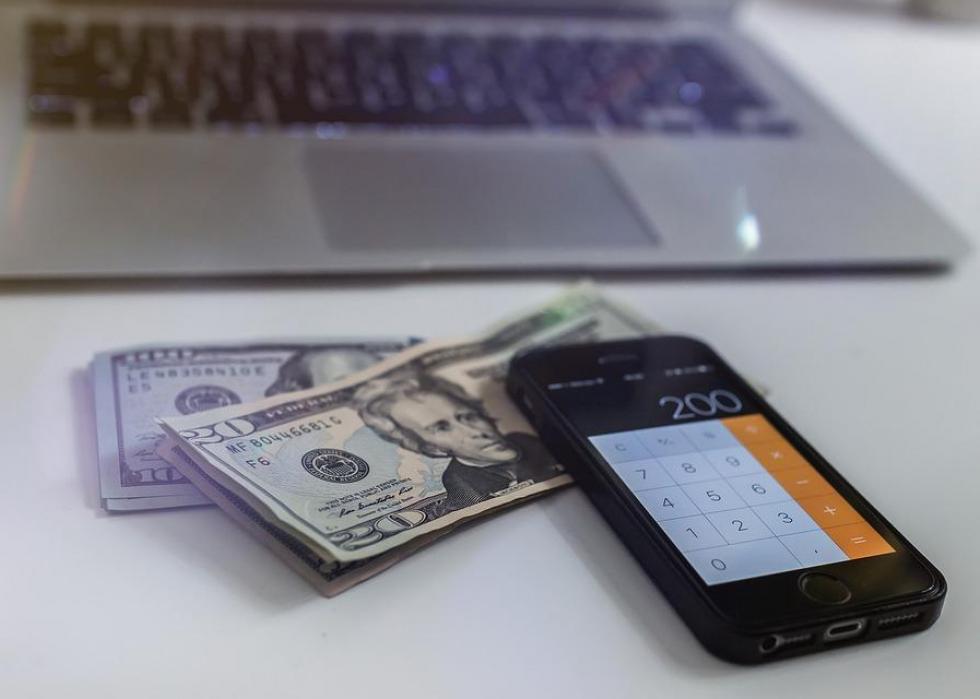 20 / 30
Start-up cost calculators
How does an entrepreneur know the price tag for starting a new business? This was once the domain of spreadsheets, guesswork, and costly financial advisors. However, there are now free tools to calculate this online, including one offered by the Small Business Association.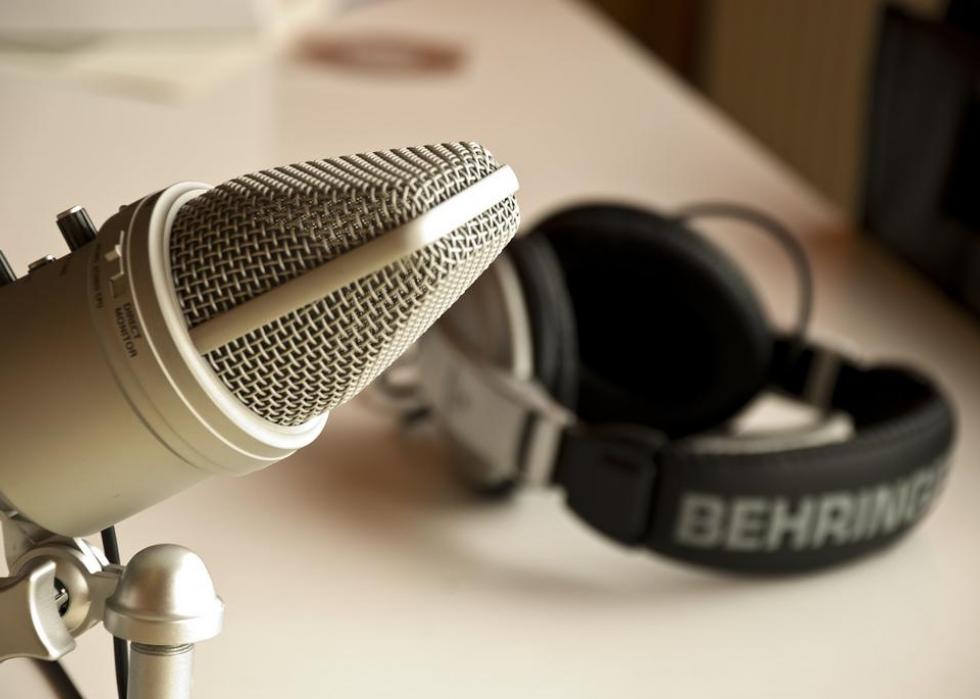 21 / 30
Patrick Breitenbach // Flickr
Podcasts
Podcasts make learning about starting a business easy. Some favorites for company founders include "StartUp," which takes listeners through the process of various companies trying to make it; "How I Built This," which interviews various successful entrepreneurs; and "The Pitch," which functions like a version of "Shark Tank" for entrepreneurs and investors.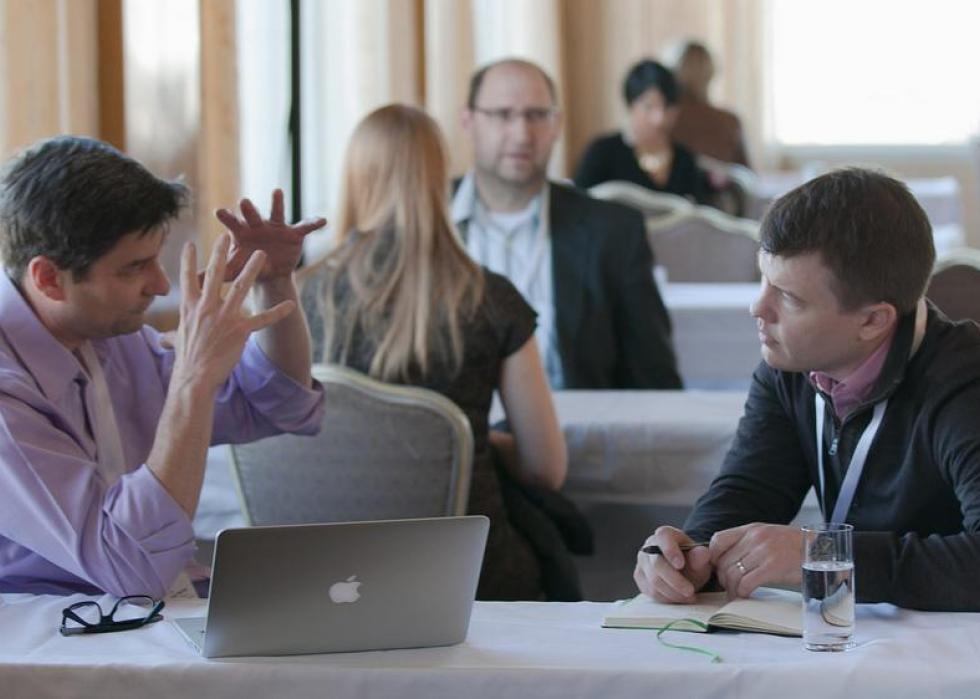 22 / 30
Mentorship programs
Mentors are the secret weapon of any successful business owner. However, you don't need to get an MBA or do tons of in-person meet-ups to get a mentor. There are many mentorship matching programs online, including SCORE's free mentorship program and 500 Startups' mentorship program.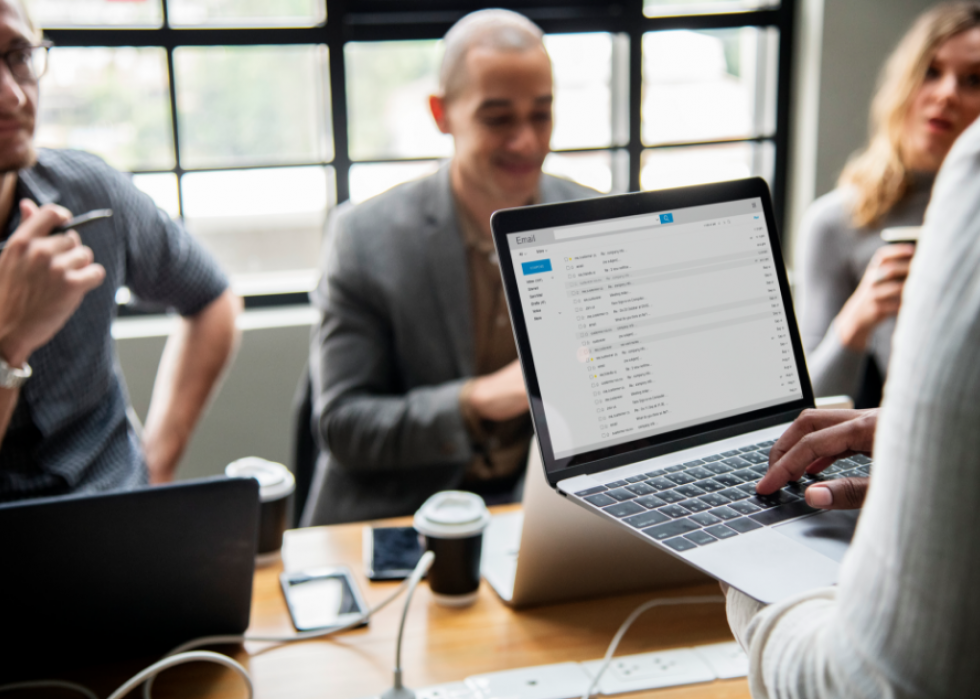 23 / 30
Email newsletters
Stuffing envelopes with newsletters is a thing of the past. Today, entrepreneurs opt for email newsletters, designed on platforms such as MailChimp. Digital newsletters can keep your friends and family in the loop of how your business is doing, and it's a valuable way to connect with customers and promote products.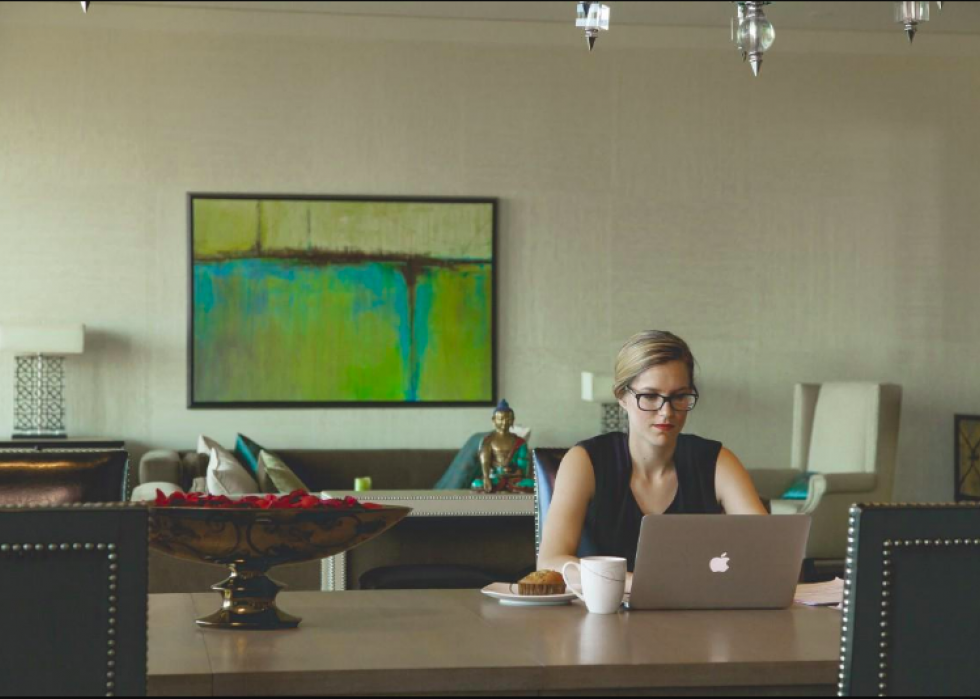 24 / 30
Virtual assistants
When you're starting a business, you likely won't have the resources to bring on full-time employees. Virtual assistant services can help you in a pinch if you need some short-term help answering emails, bookkeeping, doing research, managing schedules, and even sending out thank you cards. Examples include Fancy Hands or Zirtual.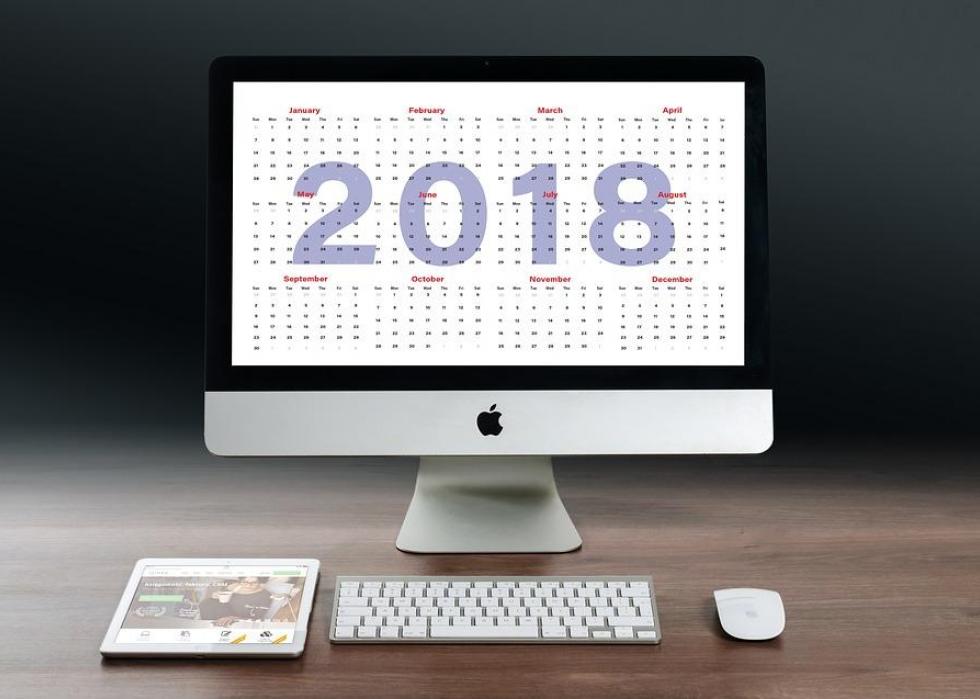 25 / 30
Scheduling assistants
Hiring administrative help is nice, but most early stage entrepreneurs juggle those tasks themselves. One of the trickiest jobs? Scheduling meeting times. Paper calendars are fine and sure, you can coordinate Google or Outlook calendars, but webinar services like ClickMeeting, scheduling services like Doodle, and other helper apps streamline the process.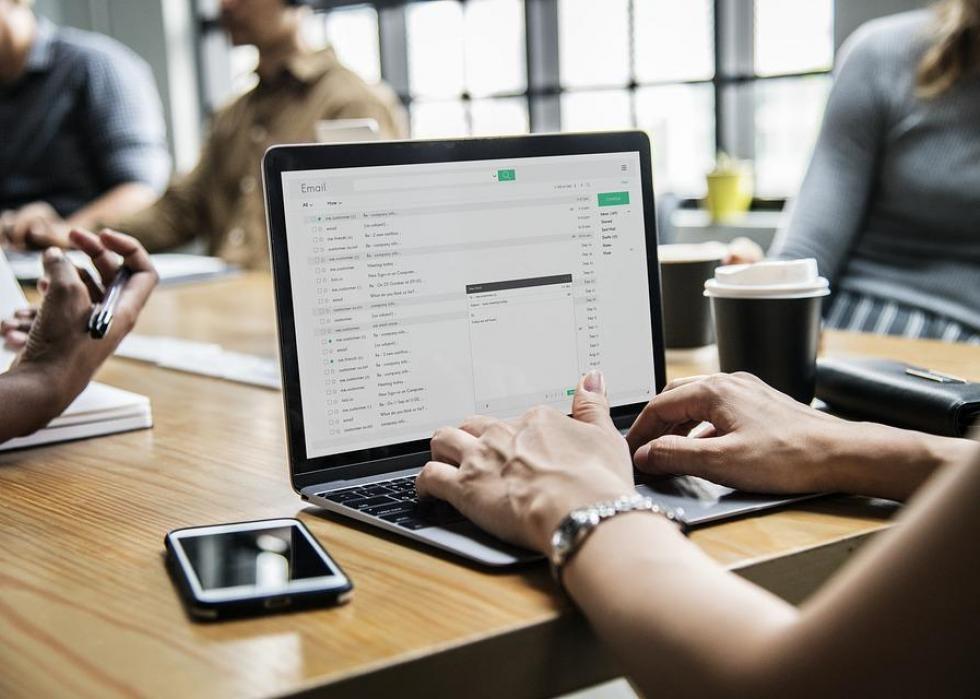 26 / 30
AI email managers
Today, new business owners don't even need to write all of their own emails. In fact, they don't even need a human to do it at all. There's AI for that. X.AI can set up meetings, send invitations, and more, using the "voice" of a regular assistant. If you want to respond to messages yourself, Knowmail prioritizes, summarizes, and provides context for the messages cluttering your inbox.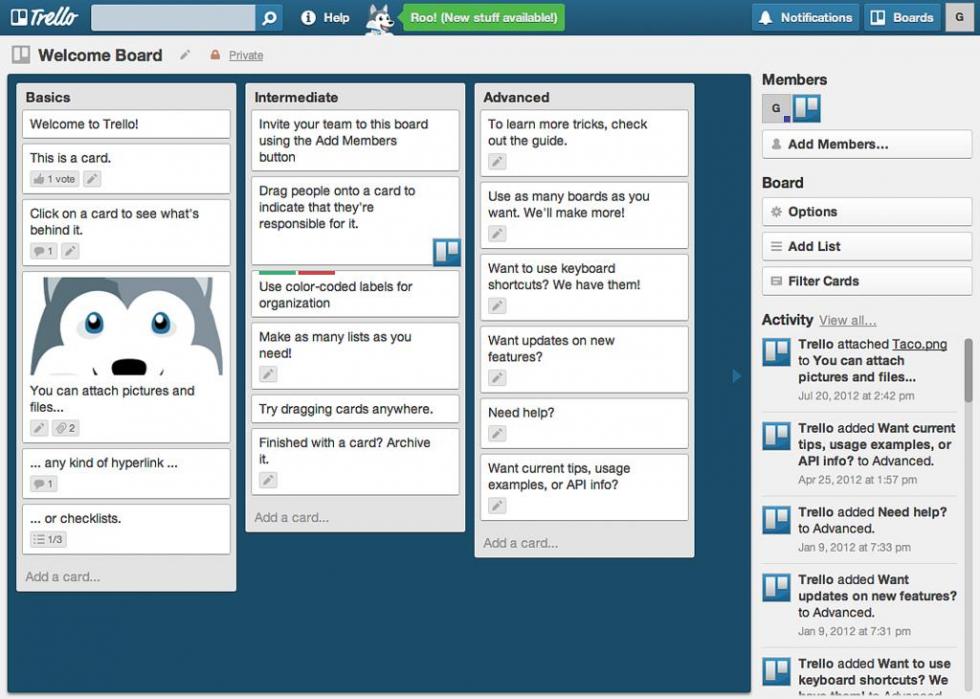 27 / 30
Gustavo da Cuntha Pimenta // Flickr
Project management apps
Spreadsheets and hard copies of tracking sheets have been usurped by project management apps. Trello and Asana let teams track and manage projects from conceptualization to completion.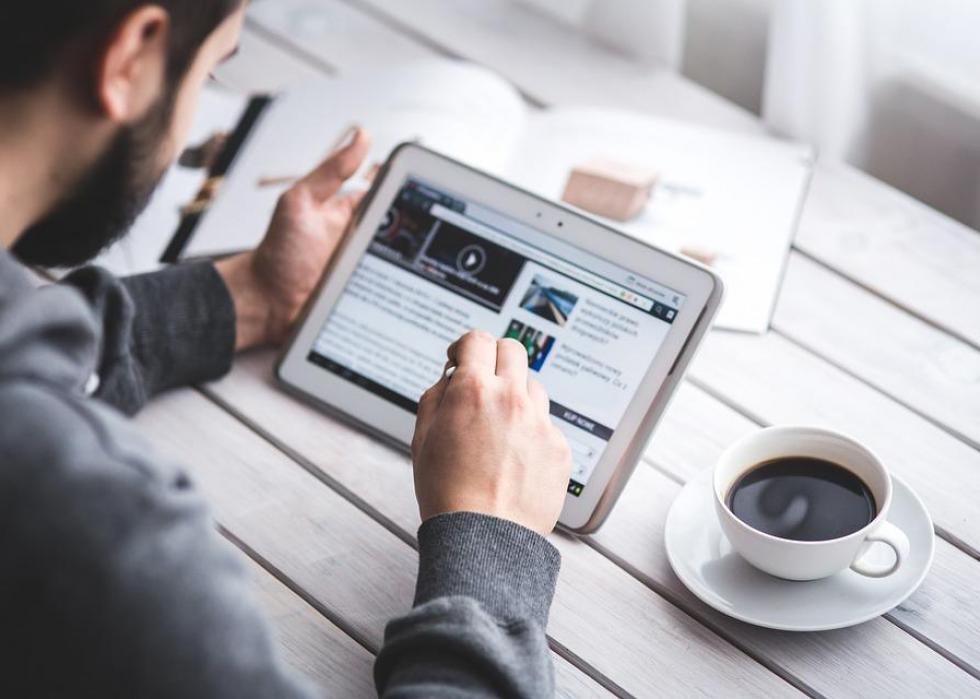 28 / 30
Online market research
Market research once consisted of calling target demographics, crunching numbers from published research, and polling people on the street. Today, that has moved online. Not only will Facebook and Google Analytics let you see how potential customers respond to your products online, but you can also use social media or other apps to create polls, test products, and more. Inc. has a guide to everything first-time entrepreneurs need to know about online market research, from the questions to ask to places to draw data.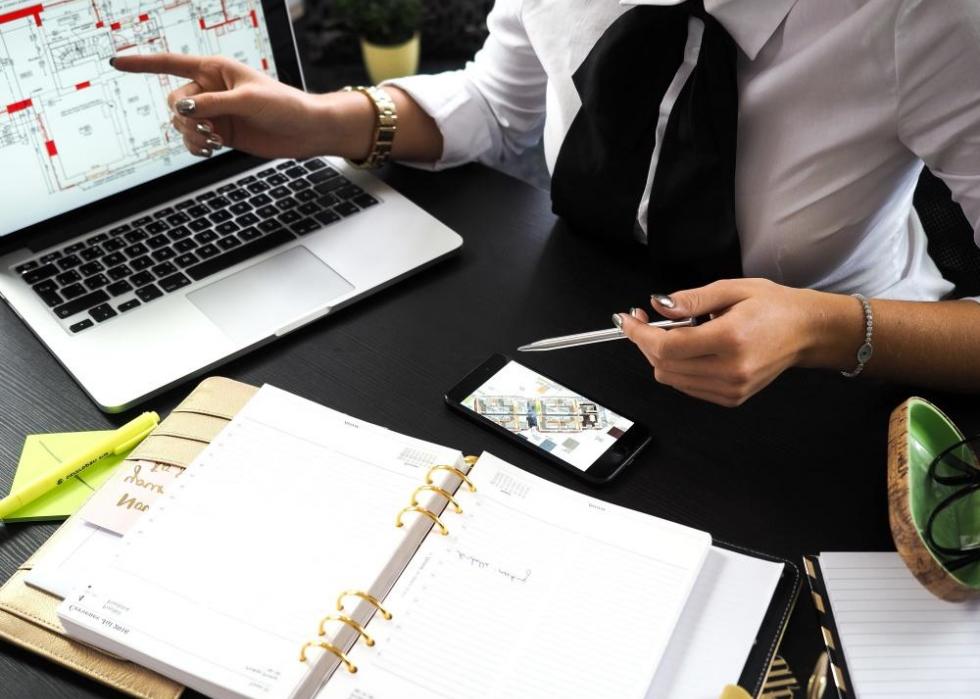 29 / 30
Side gigs
Years ago, it was nearly impossible to have a full-time job and a side project. Today, online organizational tools make having multiple income streams easy and common. Many new business owners hold down a steady job while logging on in their "off time" to run their business. With proper organization, it might not be as hard as you think.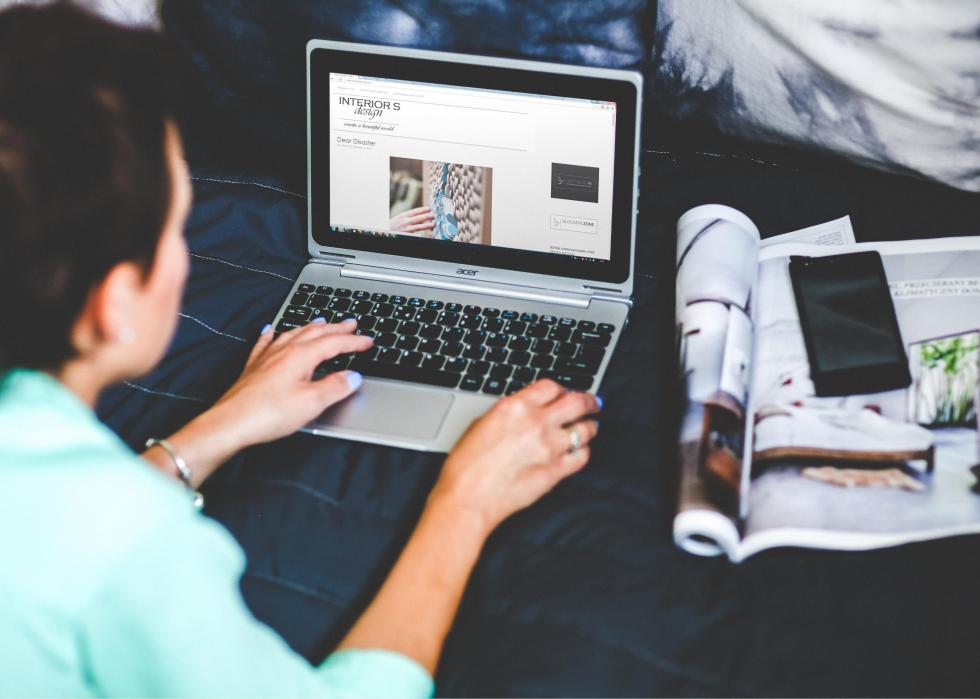 30 / 30
SEO optimization tools
Once you have a website, blog, or online store, you want to be sure that customers can find it. Search engine optimization once seemed mysterious and difficult to descramble. Now, there are apps and services like BuzzSumo, which shows what content performs best, or Searchmetrics, which analyzes links' SEO visibility.