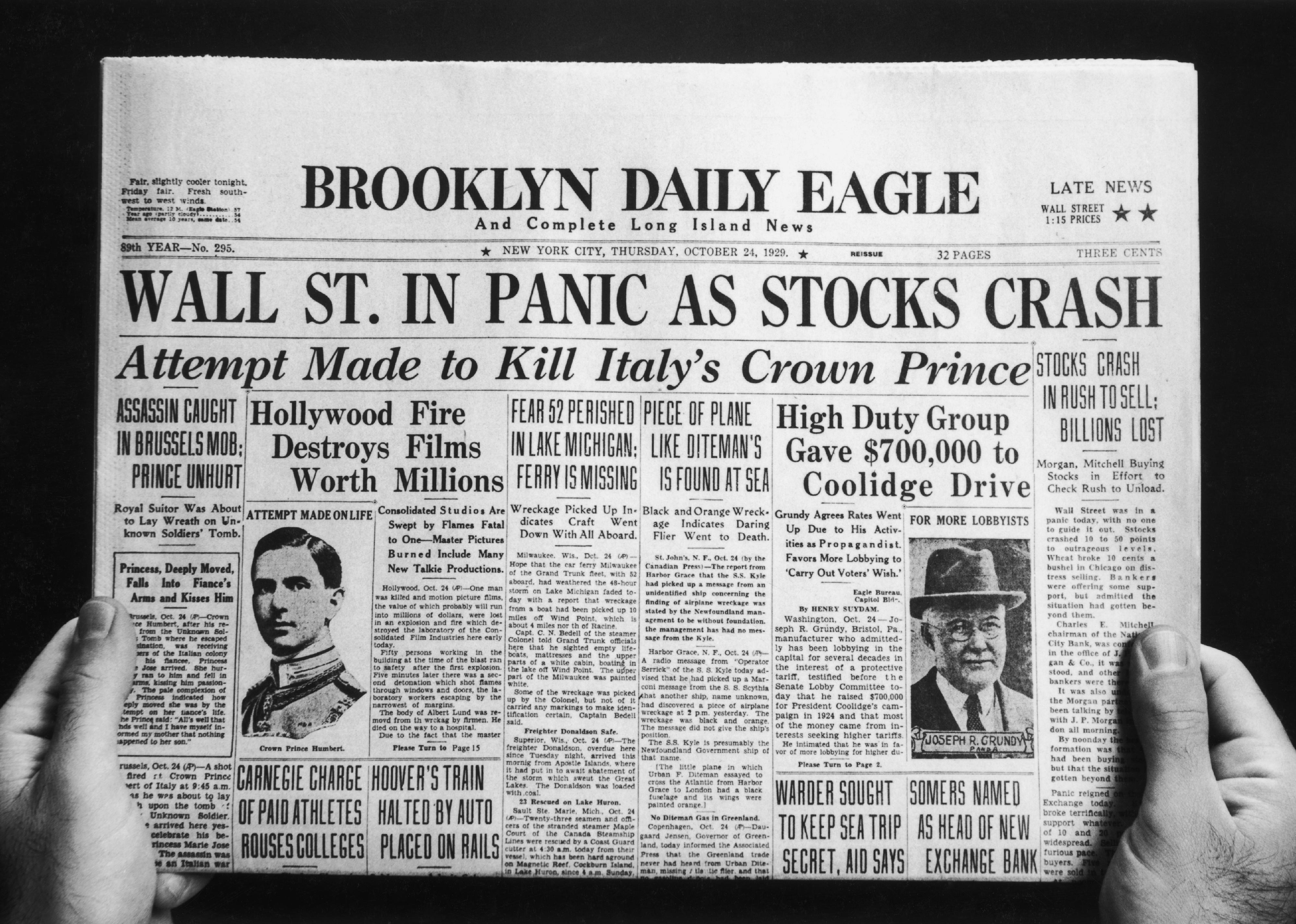 Every recession in U.S. history and how the country responded
Icon Communications // Getty Images
Every recession from U.S. history and how the country responded
After a brief but dramatic recession in 2020, key indicators such as the unemployment rate have returned to pre-pandemic levels.
Despite this, other indicators have pointed toward a recession. Inflation has stayed stubbornly high and GDP shrunk in the year's first two quarters. While prominent figures have weighed in on whether the country is in a recession, the National Bureau of Economic Research gets the final say in the matter. So far, they have not declared one.
Reviewing economic history in the U.S. proves the old adage that what goes up must come down. Stacker looked at data from the National Bureau of Economic Research to get a sense of how the United States responded to recessions tracing back to 1785.
There are nearly 50 notable national economic declines in America's financial past, some more detrimental than others. Not to be confused with an economic depression, a recession is a period of six months or two three-month consecutive quarters of real GDP decline. Other key factors determining a recession are negative employment, manufacturing, retail sales, and income shifts. Recession dates are defined by the National Bureau of Economic Research.
The reasons for America's historic economic downturns are wide-ranging. Many were caused by the actions of the Federal Reserve as it tried to control inflation, while others were the products of stock market crashes and corrections. One was even caused by a single man—Henry Ford—who closed his factories in the late 1920s to transition production from the Model T to the Model A. More than 60,000 workers lost their jobs during the six-month closure, temporarily stopping the otherwise "roaring" '20s.
The two greatest recessions in U.S. history—the Great Depression of the early 1930s and the Great Recession of the late 2000s—saw the stock market suffer tremendous losses and unemployment rise, reaching 24.9% during the Great Depression.
Included with each recession is information regarding what may have caused the dip and what happened to help the economy recover. Adaptive fiscal policies, transitions from peace to war, and stimulus packages have been the primary factors in pulling the country out of recession.
Keep reading to learn more about every recession in U.S. history and how the country responded.
You may also like: Best value public colleges in America