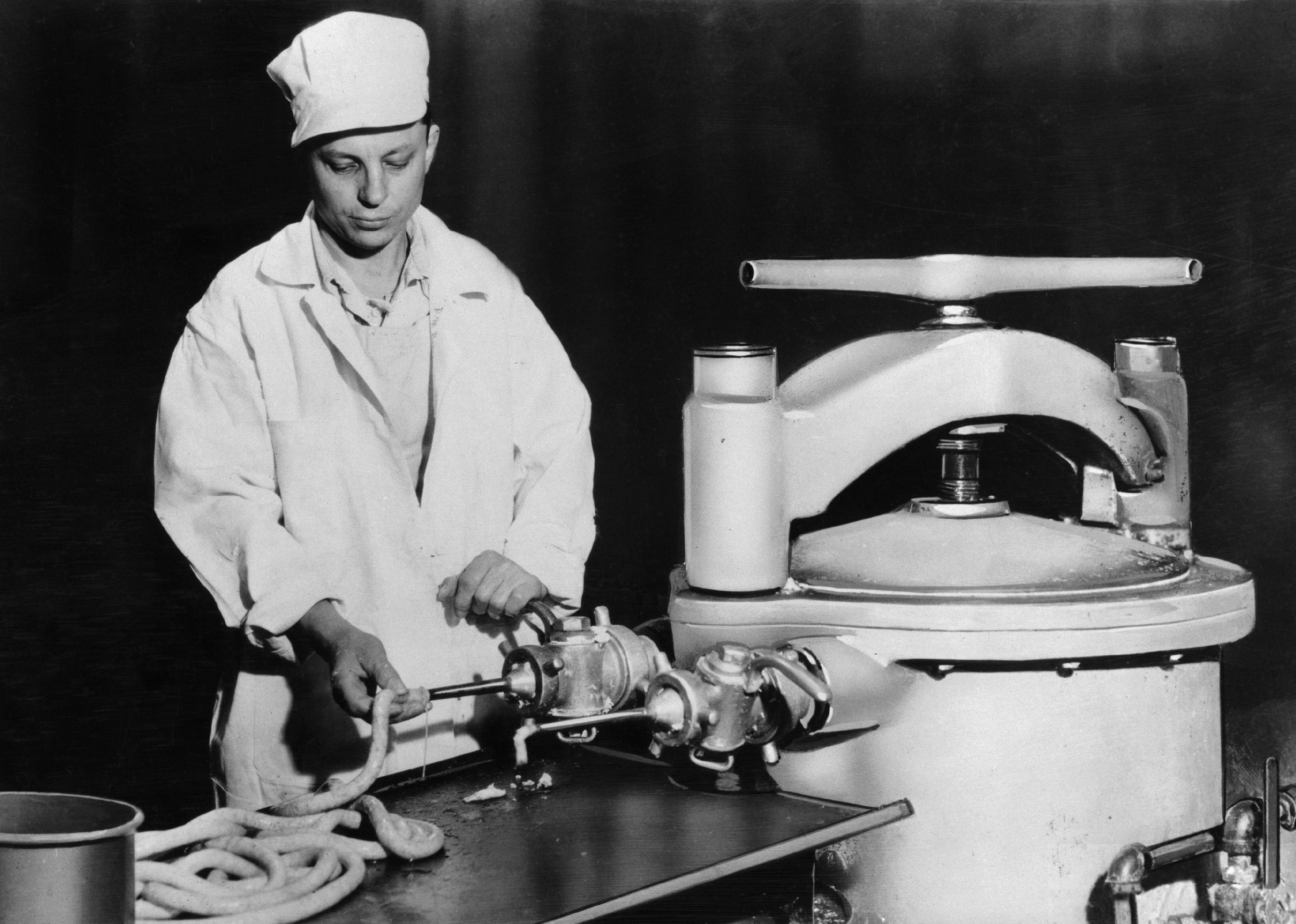 History of America's meat-processing industry
History of America's meat-processing industry
Virtually every animal on Earth either kills other animals to sustain itself or is unfortunate enough to play the opposite role, being devoured by another animal for the same purpose. Human beings are no exception. In fact, they turned the business of converting animals into food into a multi-billion-dollar industry.
Using news reports, historical accounts, industry timelines, and other sources, Stacker chronicled the history of the American meat-processing industry, the largest segment of the United States agriculture sector by far.
The animal industry produces 52 billion pounds of meat and 48 billion pounds of poultry every year. That comes from 2.2 million sheep and lambs, 32.2 million cattle and calves, 121 million hogs, 242 million turkeys, and an astonishing 9 billion chickens—again that's the number of animals whose lives are sacrificed for human consumption every single year in the U.S. alone.
The bridge between those living, feeling animals and the shrink-wrapped steaks and drive-thru cheeseburgers that Americans gobble up by the ton is the meat-processing industry. It's as old as the country itself—older, even—and its history is baked into the history of America. Small- and medium-sized family farms tasked with feeding a few thousand colonists transformed over the centuries into a juggernaut of billion-dollar corporations that wring profits out of factory farms that farmers a few generations ago wouldn't even recognize as being farms at all.
Along the way, the meat-processing industry served as a driving force in the rise of the railroad industry, the labor movement, trucking, and transportation. It was responsible for game-changing innovations such as mechanized refrigeration and the assembly line. The realities of the industry have fueled major reforms, public outrage, and activist movements, but mostly the meat-processing industry has been hidden away from the sensitive eyes and minds of an American population that is almost totally disconnected from the origins of the food it consumes.
The work of slaughtering animals and turning their carcasses into food has long been and remains today largely the realm of underpaid immigrant laborers who work for long hours at some of the most physically and psychologically taxing work imaginable. The corporate titans whose fortunes their labor creates are now and have always been among the wealthiest and most politically influential powerbrokers in the country.
Keep reading for 50 key moments in the history of America's meat-processing industry.
You may also like: Quiz: Do you know these 50 famous companies by their logos?