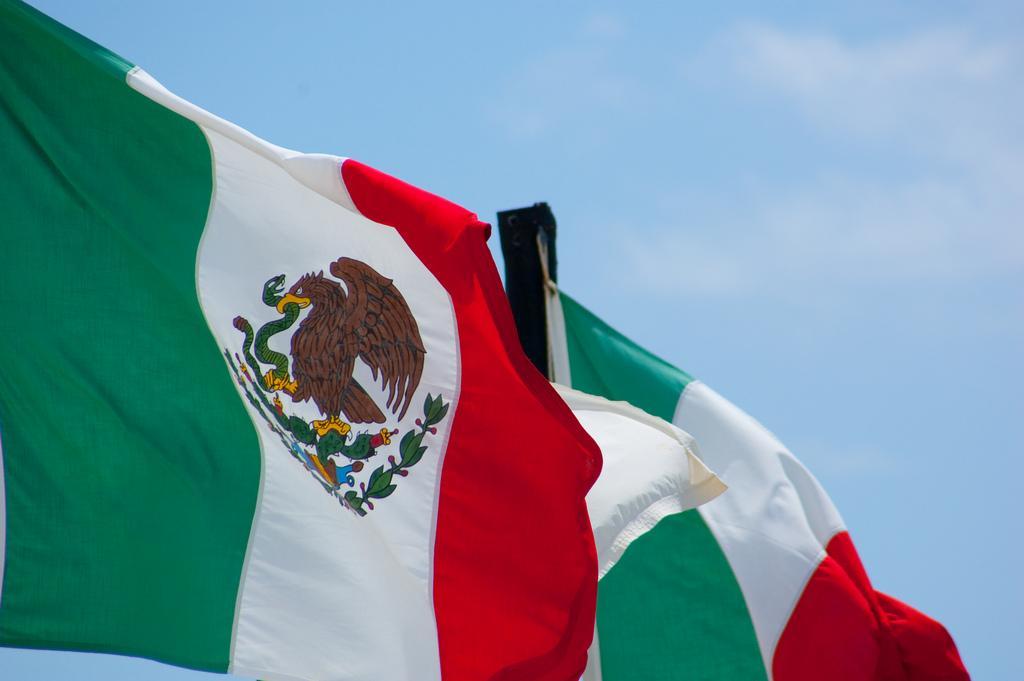 States with the most significant trade ties to Mexico
States with the most significant trade ties to Mexico
The United States and Mexico have had a strenuous relationship in recent years, much of which has to do with inflammatory comments U.S. President Donald Trump has made about citizens of the U.S.' southern neighbors. In spite of ever-increasing political tensions, Mexico remains the U.S.' third-biggest trade partner in 2018, only narrowly beat by China and Canada, at just under 15% of the U.S.' total trade operations.
The United States exports a wide variety of goods and services down south, the likes of which include electrical machinery, oil, vehicles, and plastic from Mexican manufacturers. Each state has varying needs and strengths in its unique economy—those specificities, along with the fact that certain states exist in greater proximity to the border, indicates that some states will have stronger trade partnerships with Mexico than others.
Using data from the United States Census Bureau, Stacker compiled a list of the U.S. states, and Puerto Rico and the District of Columbia, with the most significant trade ties to Mexico. The list sorts each state according to the percentage of its 2017 global imports and exports through Mexico—read on to discover how much of each state's economy is stimulated by the U.S.' neighbors south of the Rio Grande.
Click here to find out the states with the most significant trade ties to Canada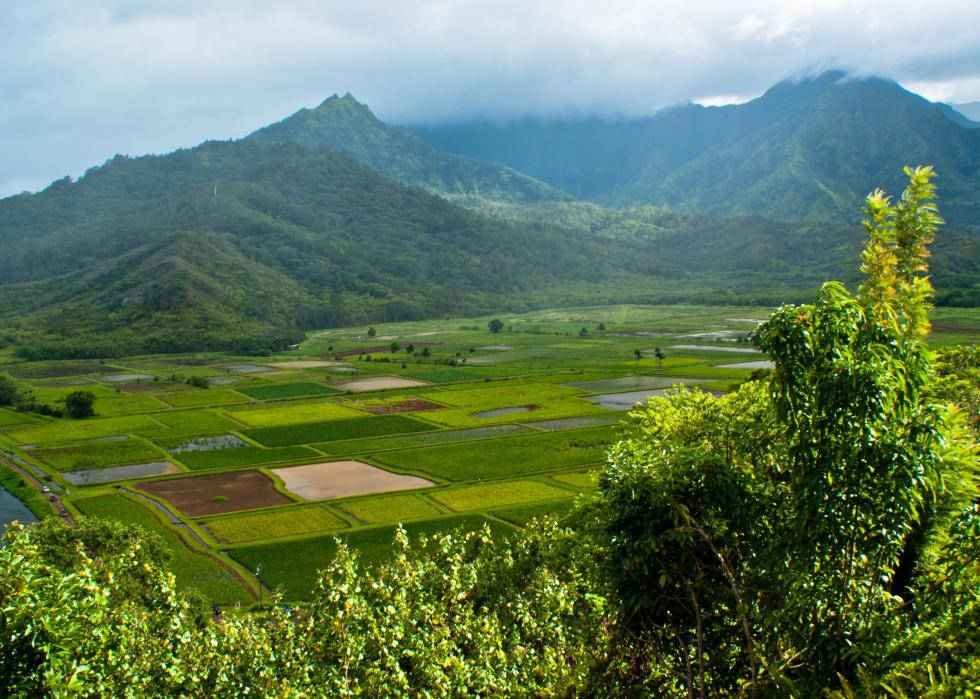 1 / 52
Jonathanking // Wikimedia Commons
#52. Hawaii
Total trade with Mexico in 2017: $1.5 million (<0.1% of Hawaii trade)
2017 exports to Mexico: $1.5 million (0.2% of Hawaii exports)
Mexico is not a top 25 importer to Hawaii
2 / 52
Jiuguang Wang // Wikimedia Commons
#51. Alaska
Total trade with Mexico in 2017: $41.3 million (0.6% of Alaska trade)
2017 exports to Mexico: $21.3 million (0.4% of Alaska exports)
2017 imports from Mexico: $20 million (1.2% of Alaska imports)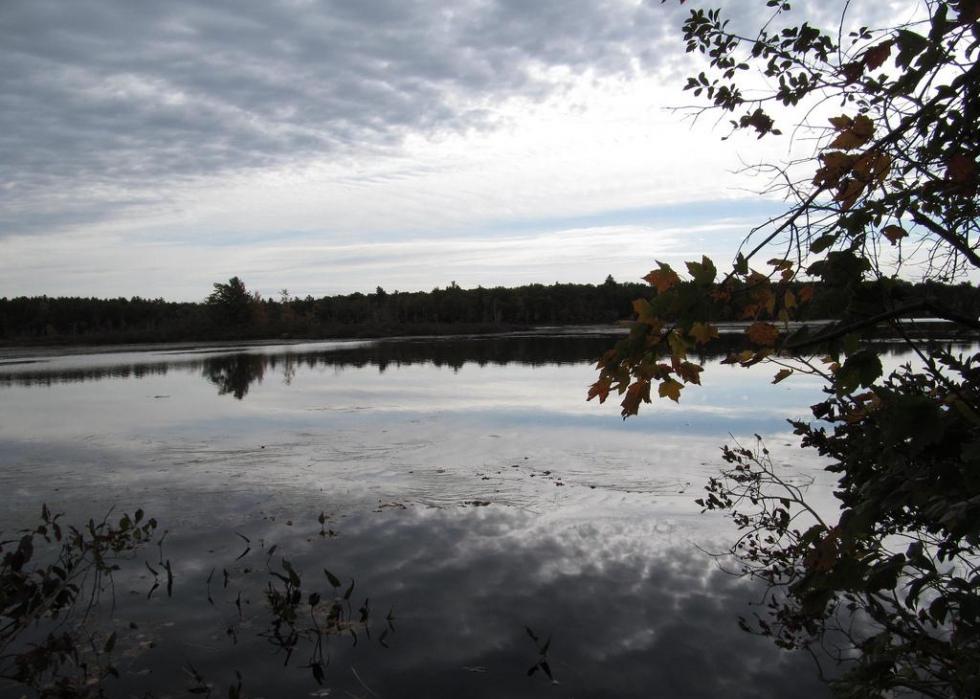 3 / 52
#50. Maine
Total trade with Mexico in 2017: $119.7 million (2% of Maine trade)
2017 exports to Mexico: $51.7 million (2% of Maine exports)
2017 imports from Mexico: $67.9 million (2.1% of Maine imports)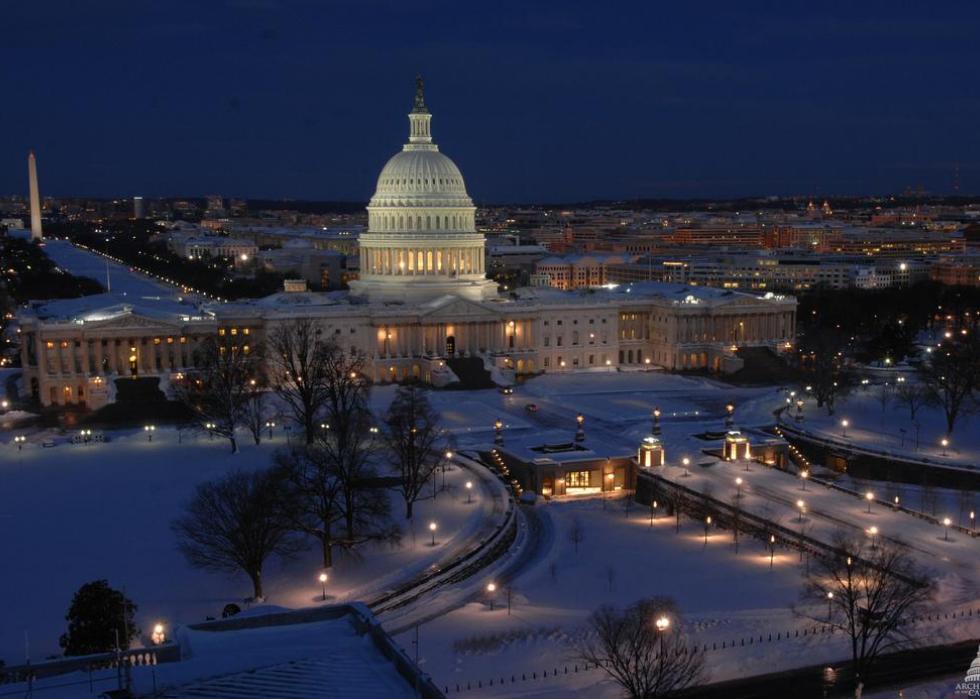 4 / 52
#49. District of Columbia
Total trade with Mexico in 2017: $41.4 million (2.1% of District of Columbia trade)
2017 exports to Mexico: $18.6 million (1.3% of District of Columbia exports)
2017 imports from Mexico: $22.8 million (4.7% of District of Columbia imports)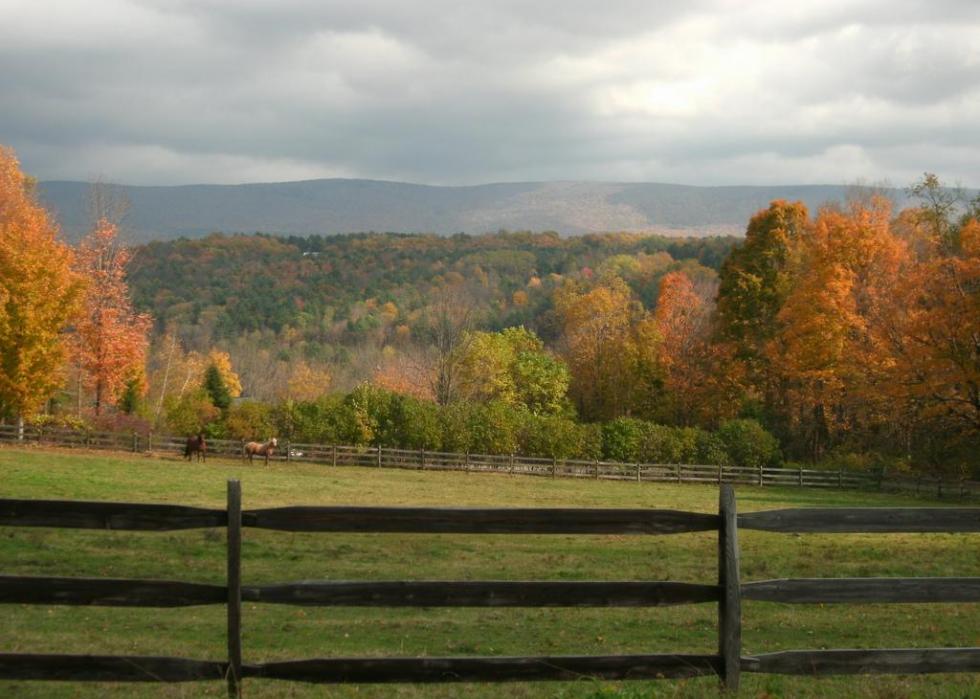 5 / 52
#48. Vermont
Total trade with Mexico in 2017: $136.4 million (2.1% of Vermont trade)
2017 exports to Mexico: $84 million (3% of Vermont exports)
2017 imports from Mexico: $52.5 million (1.4% of Vermont imports)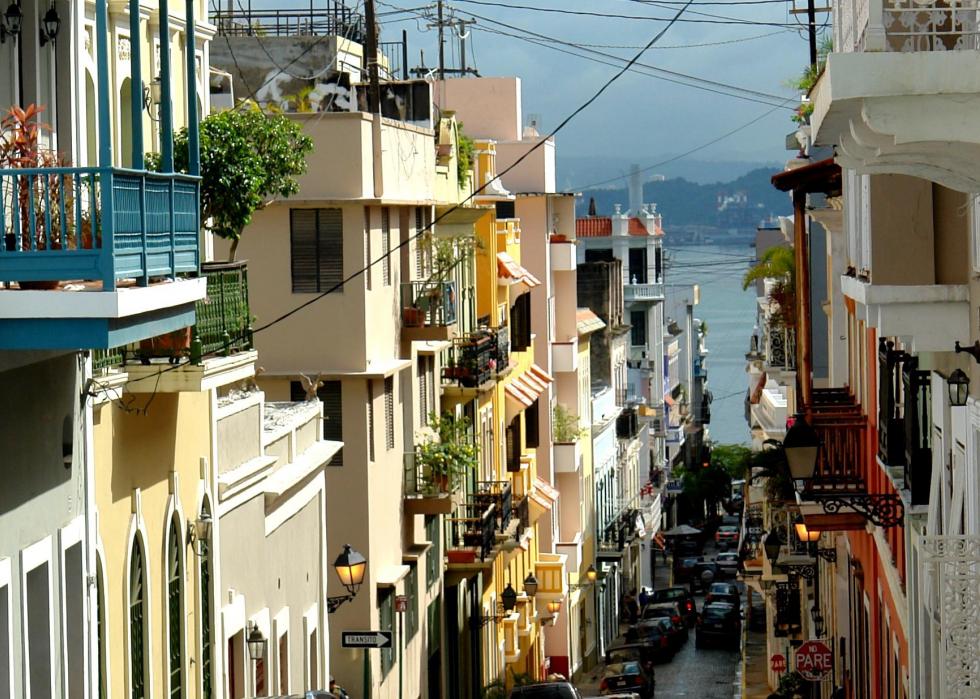 6 / 52
Izvirna datoteka // Wikimedia Commons
#47. Puerto Rico
Total trade with Mexico in 2017: $846.4 million (2.5% of Puerto Rico trade)
2017 exports to Mexico: $392.6 million (2.5% of Puerto Rico exports)
2017 imports from Mexico: $453.8 million (2.5% of Puerto Rico imports)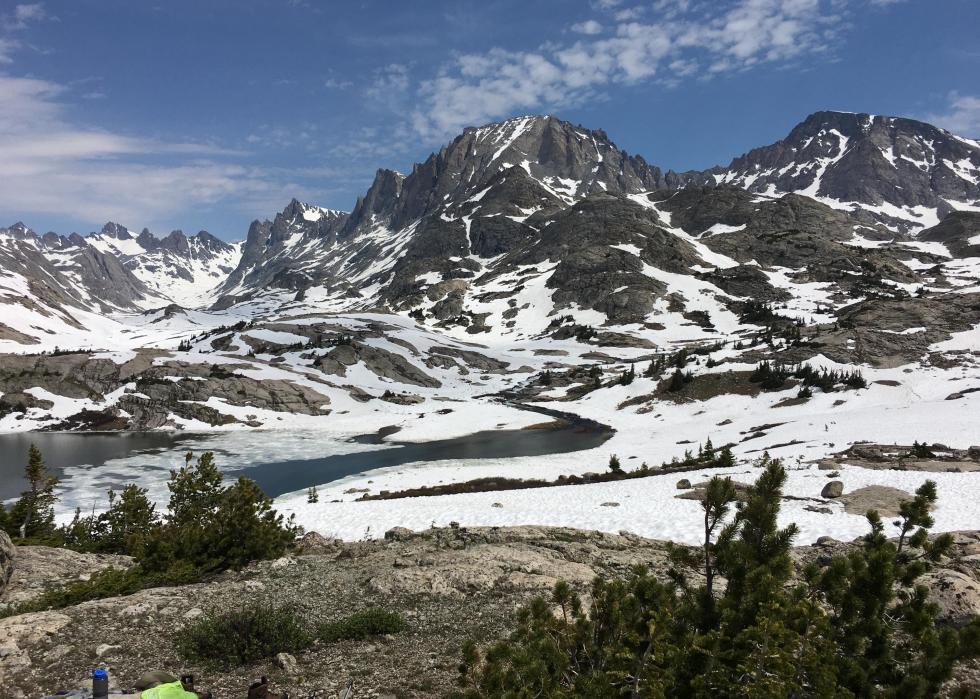 7 / 52
Fredlyfish4 // Wikimedia Commons
#46. Wyoming
Total trade with Mexico in 2017: $52.6 million (2.6% of Wyoming trade)
2017 exports to Mexico: $23.7 million (2% of Wyoming exports)
2017 imports from Mexico: $28.9 million (3.4% of Wyoming imports)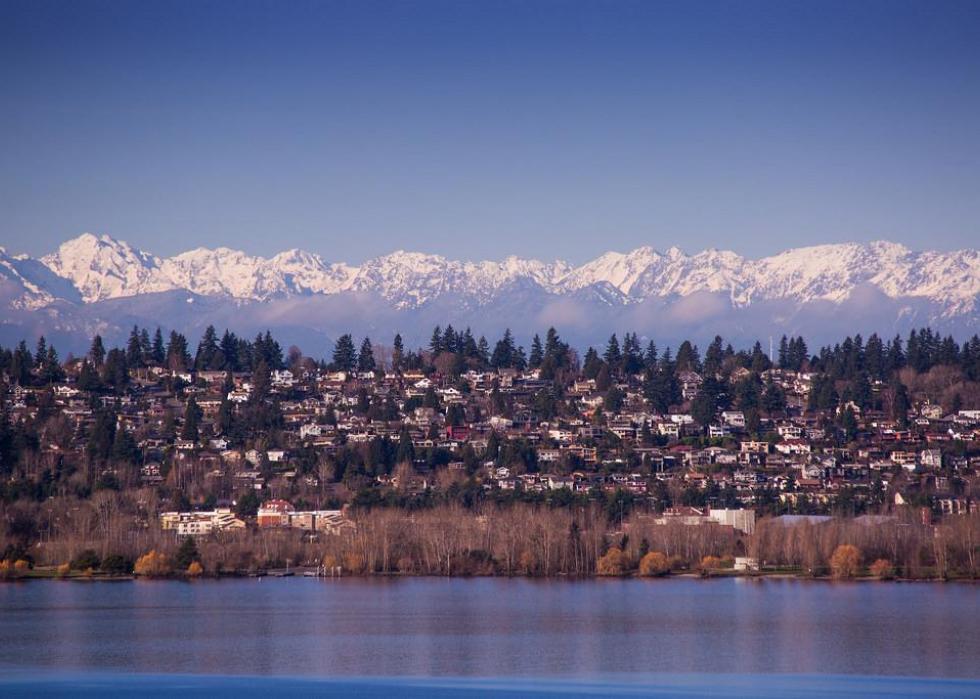 8 / 52
IIP Photo Archive // Flickr
#45. Washington
Total trade with Mexico in 2017: $3.3 billion (2.6% of Washington trade)
2017 exports to Mexico: $2 billion (2.6% of Washington exports)
2017 imports from Mexico: $1.3 billion (2.6% of Washington imports)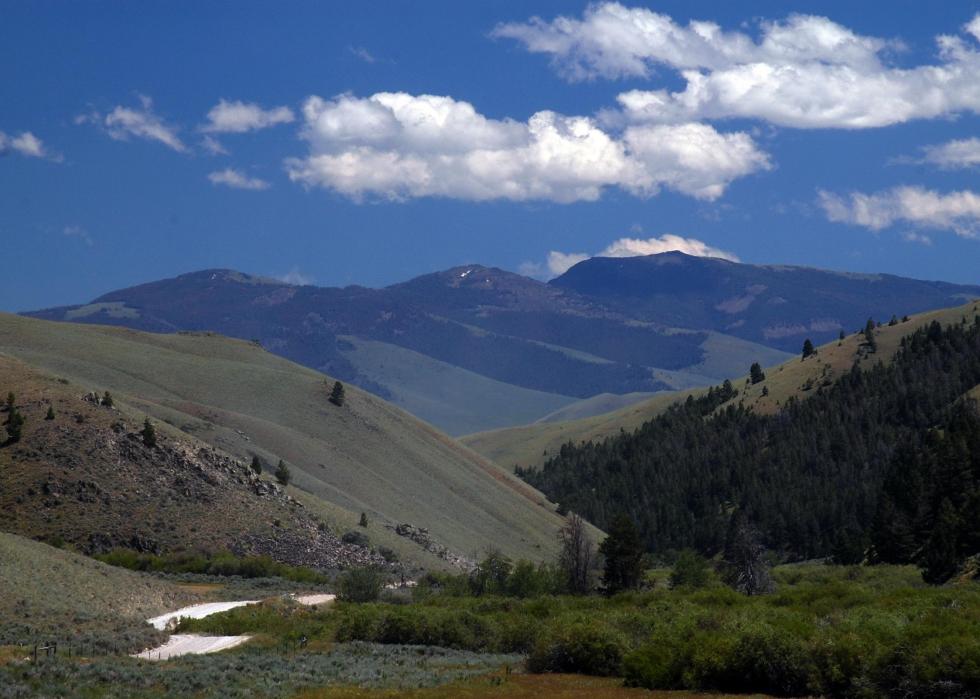 9 / 52
Forest Service Northern Region // Wikimedia Commons
#44. Montana
Total trade with Mexico in 2017: $157.6 million (2.7% of Montana trade)
2017 exports to Mexico: $42.3 million (2.6% of Montana exports)
2017 imports from Mexico: $115.4 million (2.7% of Montana imports)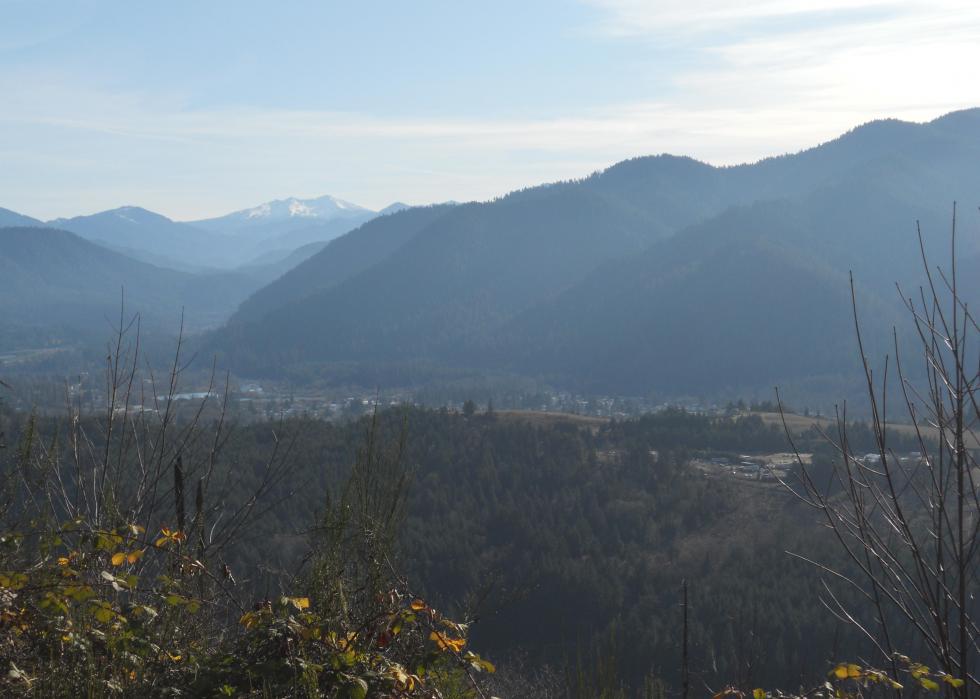 10 / 52
Jsayre64 // Wikimedia Commons
#43. Oregon
Total trade with Mexico in 2017: $1.3 billion (3.1% of Oregon trade)
2017 exports to Mexico: $377.6 million (1.7% of Oregon exports)
2017 imports from Mexico: $875.9 million (4.8% of Oregon imports)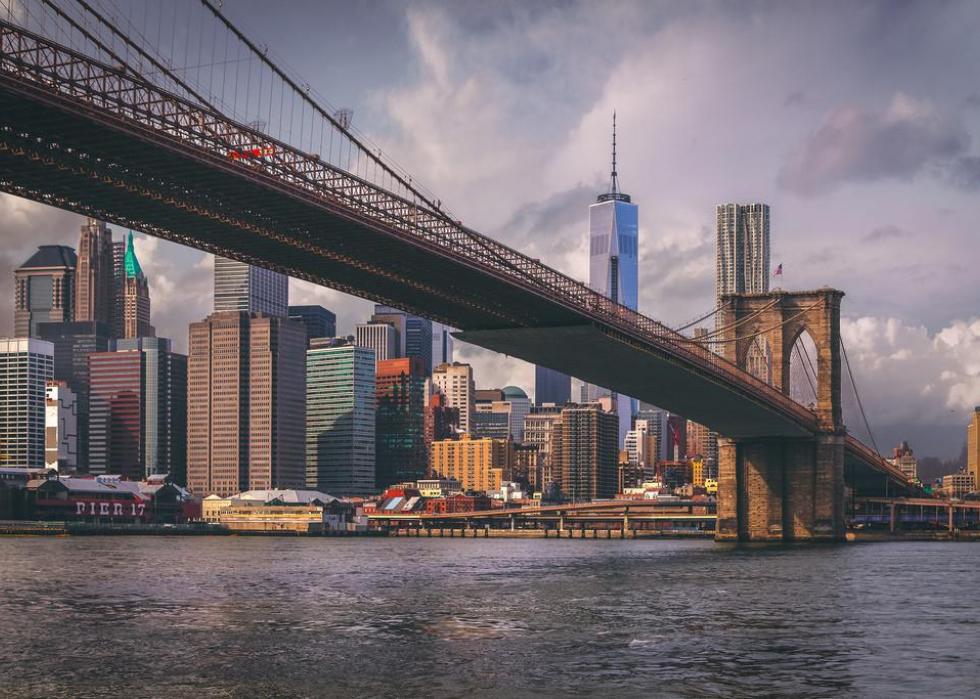 11 / 52
Andrés Nieto Porras // Flickr
#42. New York
Total trade with Mexico in 2017: $6.5 billion (3.2% of New York trade)
2017 exports to Mexico: $3.1 billion (4.2% of New York exports)
2017 imports from Mexico: $3.3 billion (2.6% of New York imports)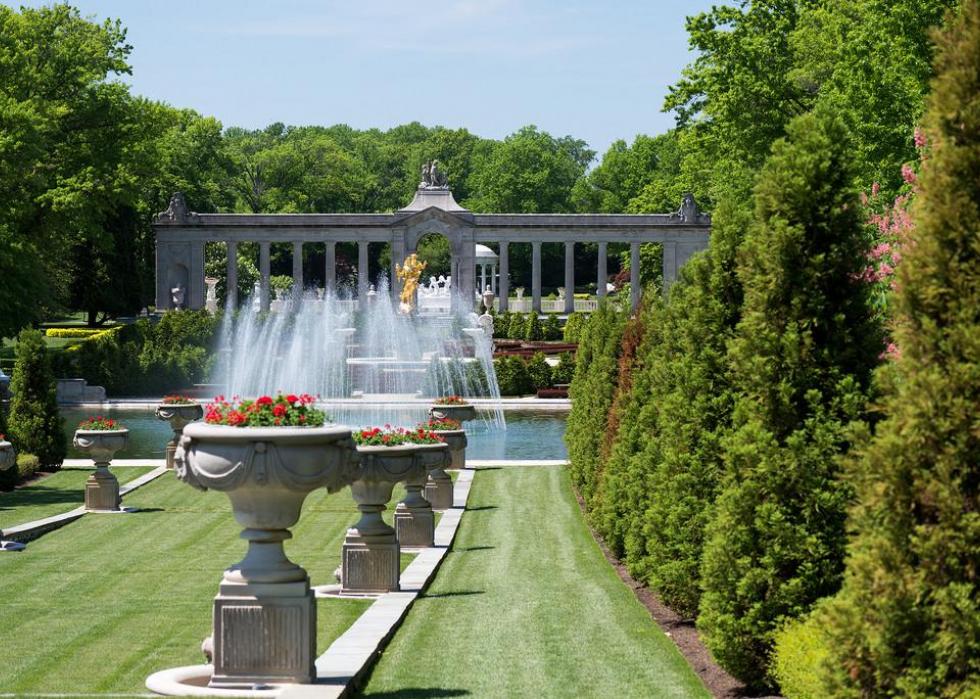 12 / 52
IIP Photo Archive // Flickr
#41. Delaware
Total trade with Mexico in 2017: $510 million (4.2% of Delaware trade)
2017 exports to Mexico: $327.3 million (7.2% of Delaware exports)
2017 imports from Mexico: $182.7 million (2.4% of Delaware imports)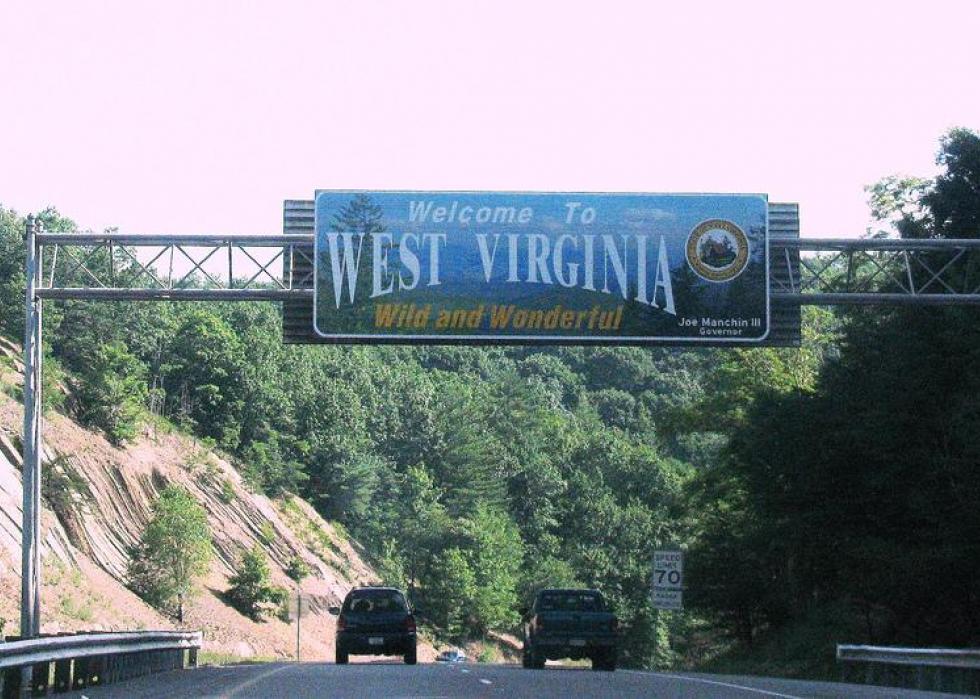 13 / 52
Nannette Turner // Flickr
#40. West Virginia
Total trade with Mexico in 2017: $444.7 million (4.2% of West Virginia trade)
2017 exports to Mexico: $238.4 million (3.3% of West Virginia exports)
2017 imports from Mexico: $206.4 million (6.1% of West Virginia imports)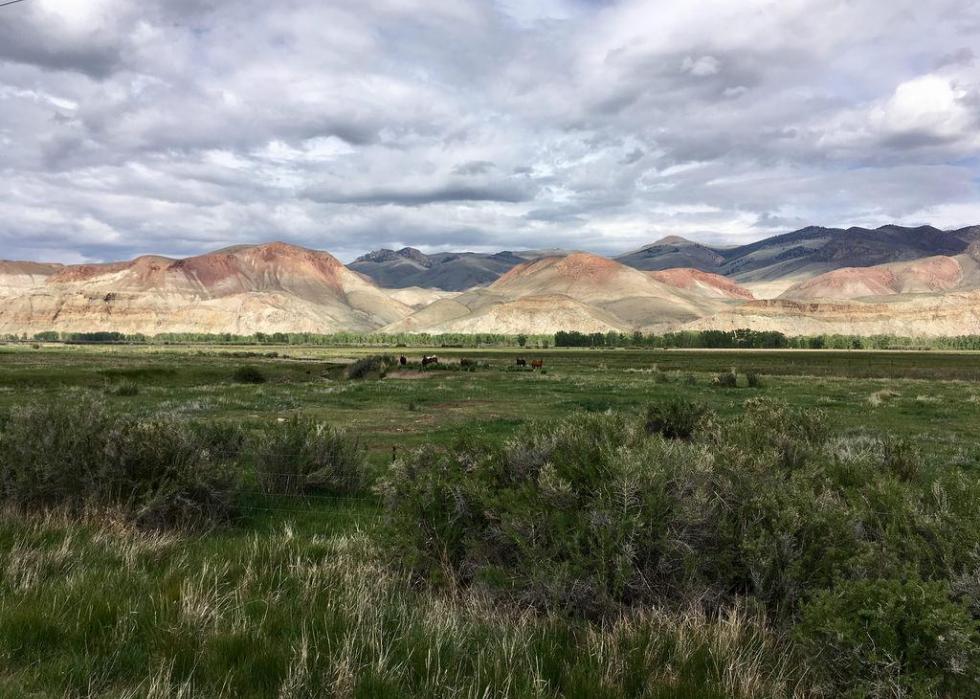 14 / 52
MotoWebMistress // Flickr
#39. Idaho
Total trade with Mexico in 2017: $415.3 million (4.4% of Idaho trade)
2017 exports to Mexico: $231.4 million (6% of Idaho exports)
2017 imports from Mexico: $183.9 million (3.3% of Idaho imports)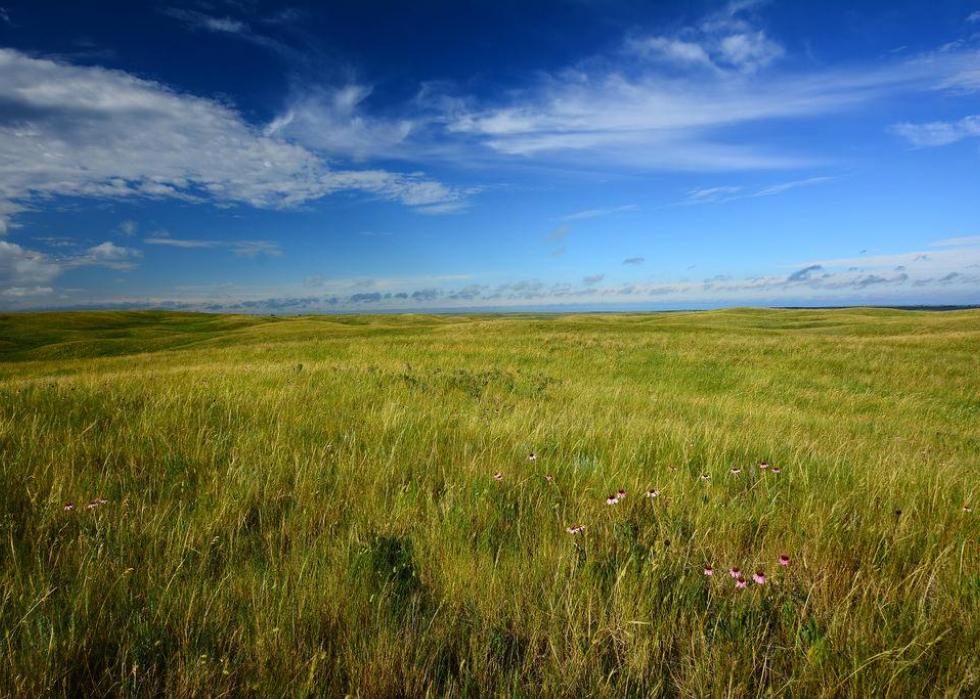 15 / 52
USFWS Mountain-Prairie // Flickr
#38. North Dakota
Total trade with Mexico in 2017: $378.5 million (4.7% of North Dakota trade)
2017 exports to Mexico: $243.9 million (4.6% of North Dakota exports)
2017 imports from Mexico: $134.6 million (4.9% of North Dakota imports)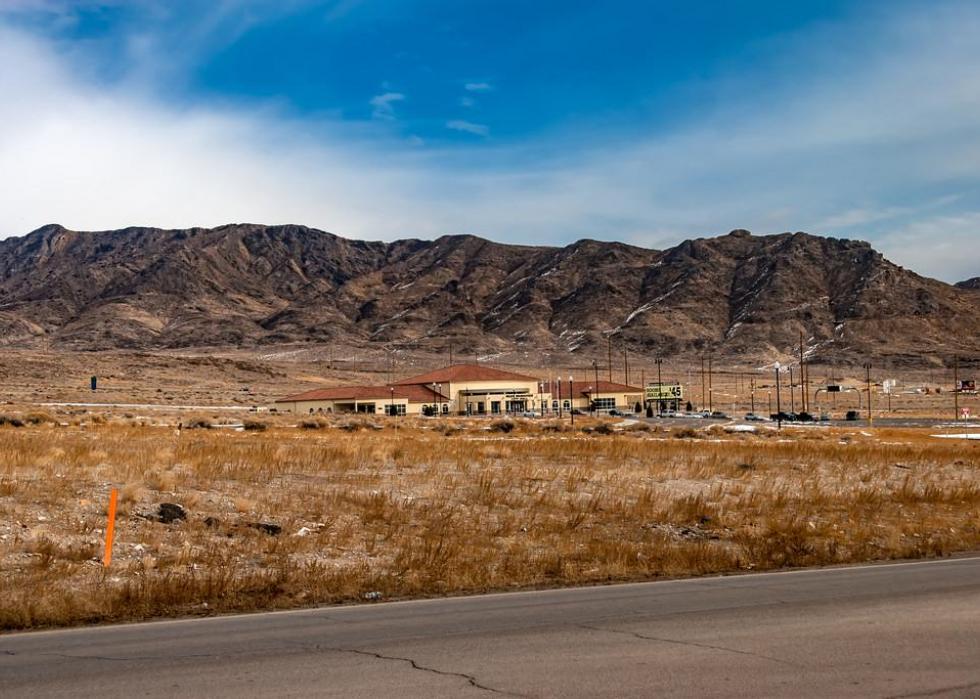 16 / 52
Michel Rathwell // Flickr
#37. Nevada
Total trade with Mexico in 2017: $1.2 billion (4.7% of Nevada trade)
2017 exports to Mexico: $606.6 million (5% of Nevada exports)
2017 imports from Mexico: $546.6 million (4.4% of Nevada imports)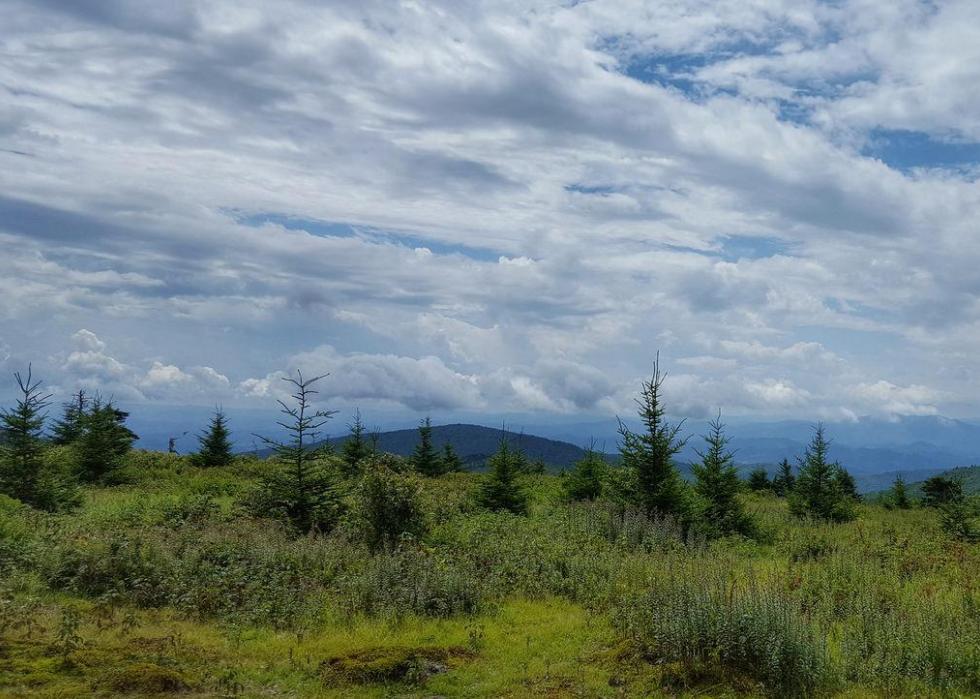 17 / 52
Virginia State Parks // Flickr
#36. Virginia
Total trade with Mexico in 2017: $2.3 billion (5% of Virginia trade)
2017 exports to Mexico: $1.1 billion (6.4% of Virginia exports)
2017 imports from Mexico: $1.2 billion (4.1% of Virginia imports)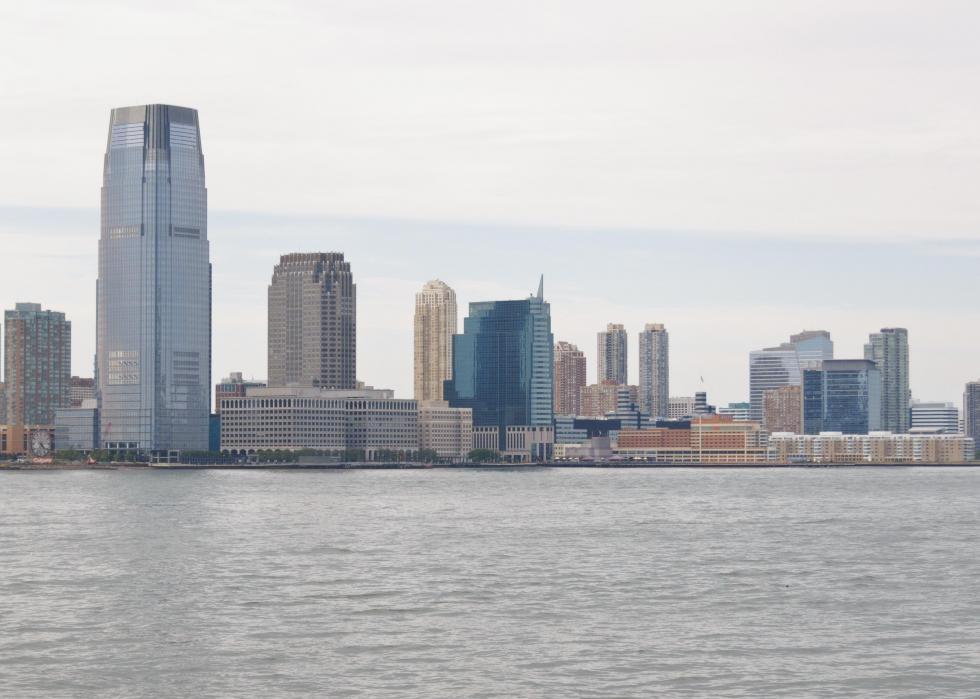 18 / 52
King of Hearts // Wikimedia Commons
#35. New Jersey
Total trade with Mexico in 2017: $7.5 billion (5.1% of New Jersey trade)
2017 exports to Mexico: $2.8 billion (8.1% of New Jersey exports)
2017 imports from Mexico: $4.7 billion (4.1% of New Jersey imports)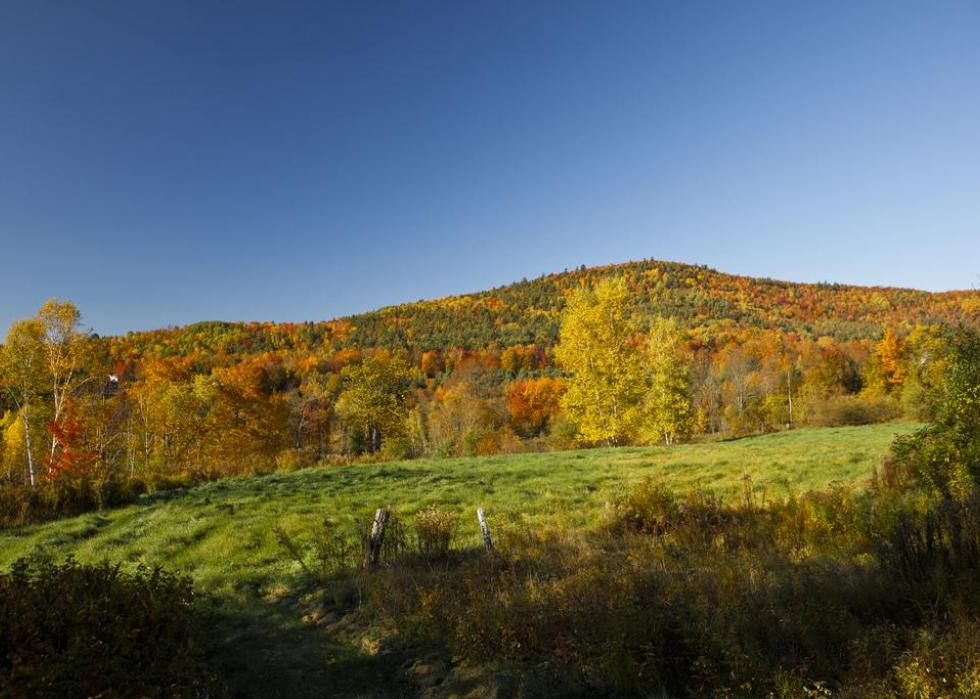 19 / 52
Anthony Quintano // Flickr
#34. New Hampshire
Total trade with Mexico in 2017: $919.9 million (5.6% of New Hampshire trade)
2017 exports to Mexico: $481.3 million (9.3% of New Hampshire exports)
2017 imports from Mexico: $438.6 million (3.9% of New Hampshire imports)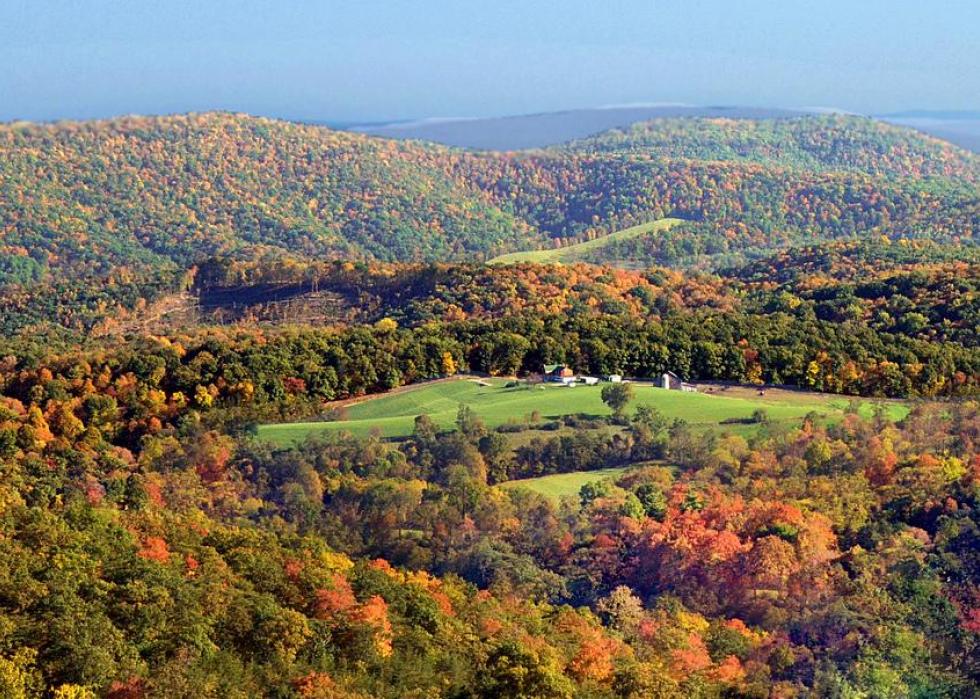 20 / 52
#33. Maryland
Total trade with Mexico in 2017: $2.6 billion (6.2% of Maryland trade)
2017 exports to Mexico: $376.7 million (4.1% of Maryland exports)
2017 imports from Mexico: $2.2 billion (6.7% of Maryland imports)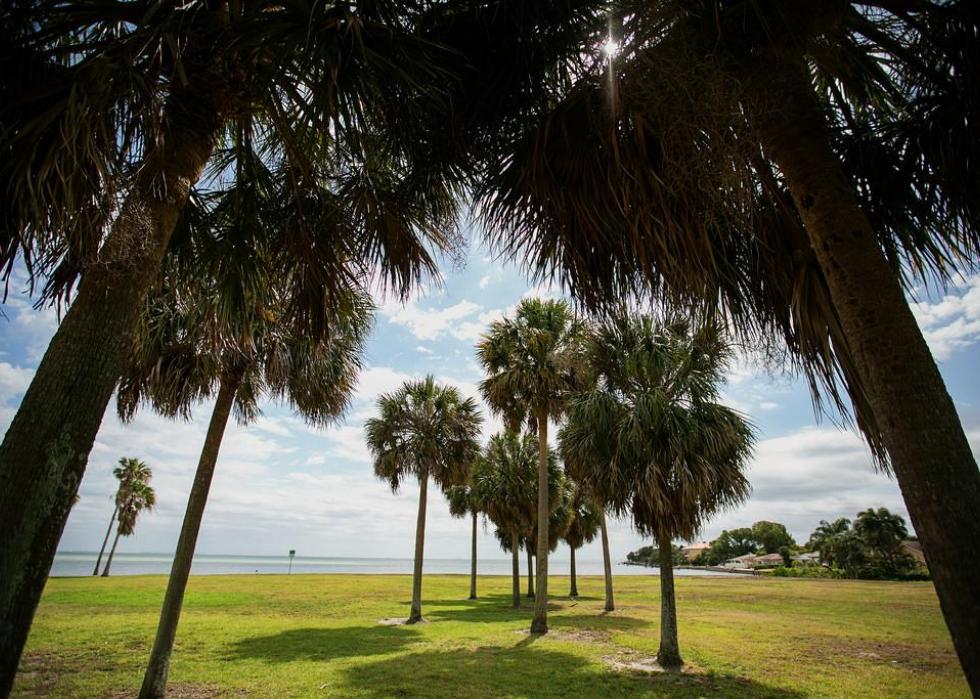 21 / 52
#32. Florida
Total trade with Mexico in 2017: $9.8 billion (7.5% of Florida trade)
2017 exports to Mexico: $3.1 billion (5.6% of Florida exports)
2017 imports from Mexico: $6.7 billion (8.9% of Florida imports)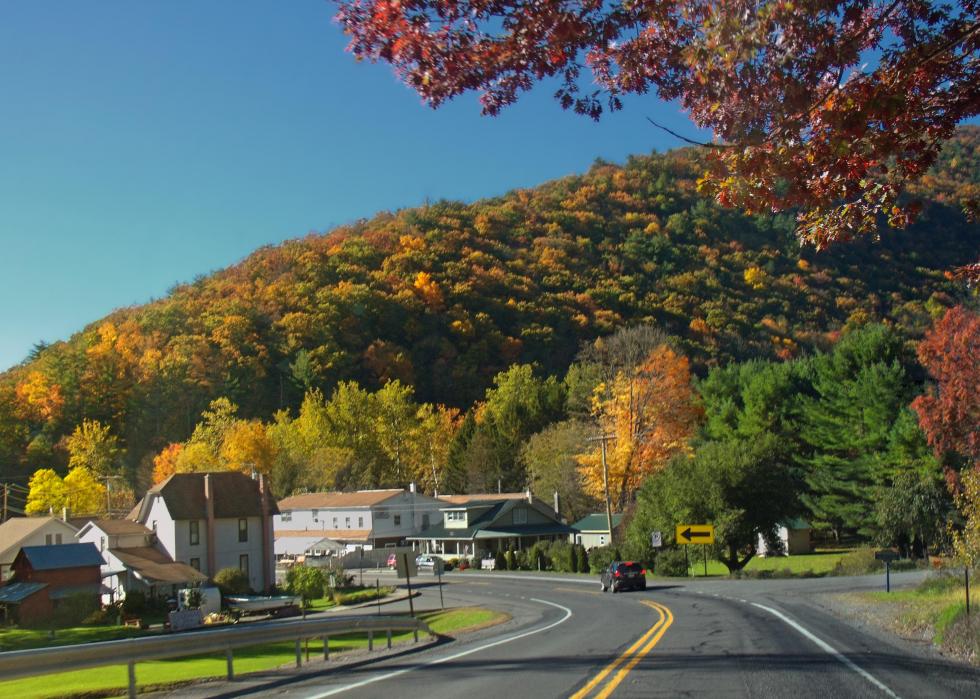 22 / 52
Nicholas // Wikimedia Commons
#31. Pennsylvania
Total trade with Mexico in 2017: $9.5 billion (7.8% of Pennsylvania trade)
2017 exports to Mexico: $4.1 billion (10.6% of Pennsylvania exports)
2017 imports from Mexico: $5.4 billion (6.5% of Pennsylvania imports)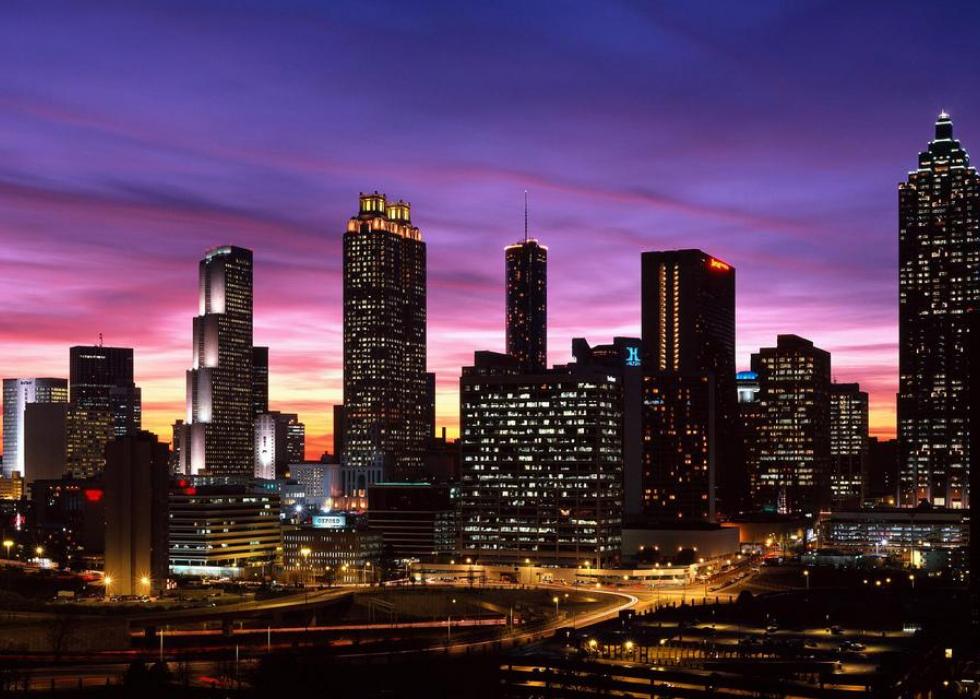 23 / 52
#30. Georgia
Total trade with Mexico in 2017: $10.5 billion (8.1% of Georgia trade)
2017 exports to Mexico: $3.6 billion (9.7% of Georgia exports)
2017 imports from Mexico: $6.9 billion (7.5% of Georgia imports)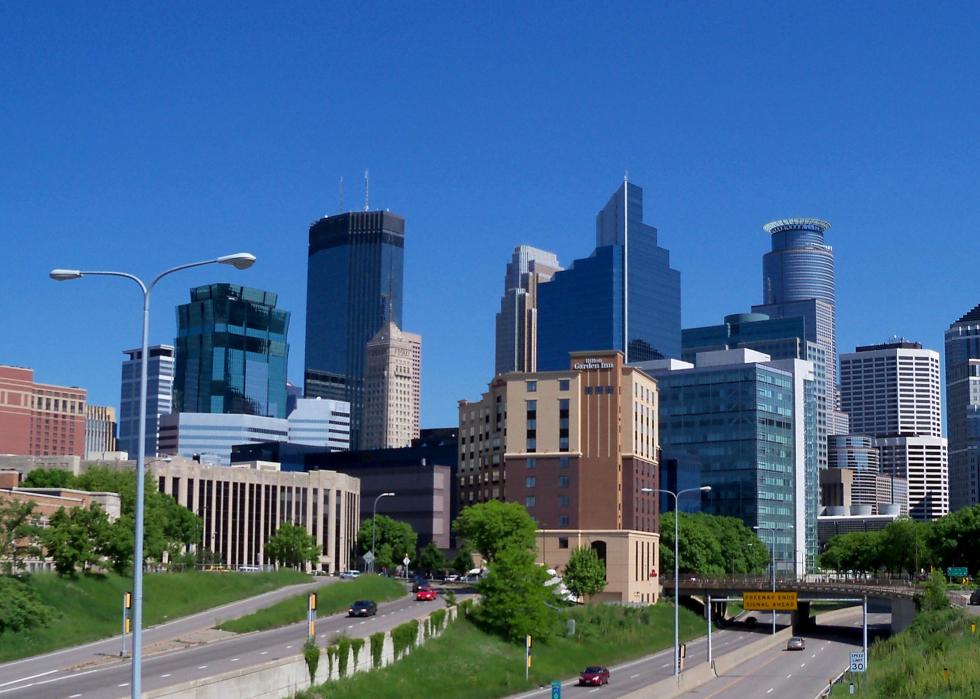 24 / 52
AlexiusHoratius // Wikimedia Commons
#29. Minnesota
Total trade with Mexico in 2017: $4.4 billion (8.8% of Minnesota trade)
2017 exports to Mexico: $2.4 billion (11.8% of Minnesota exports)
2017 imports from Mexico: $2 billion (6.7% of Minnesota imports)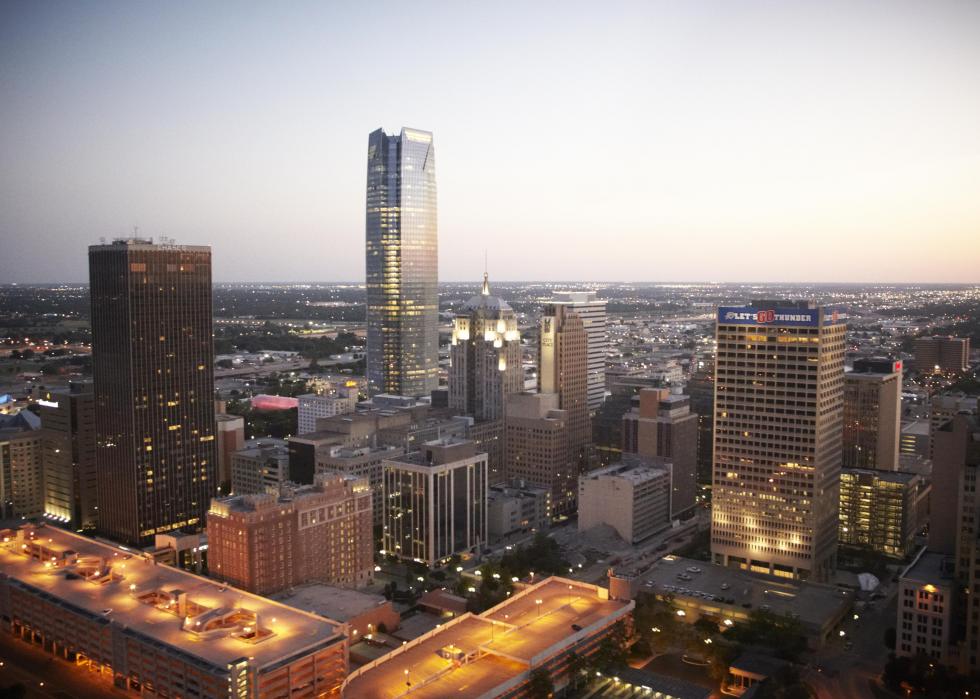 25 / 52
Greater Oklahoma City Chamber and Oklahoma City Convention and Visitors Bureau // Wikimedia Commons
#28. Oklahoma
Total trade with Mexico in 2017: $1.3 billion (8.8% of Oklahoma trade)
2017 exports to Mexico: $526.6 million (9.7% of Oklahoma exports)
2017 imports from Mexico: $807.8 million (8.3% of Oklahoma imports)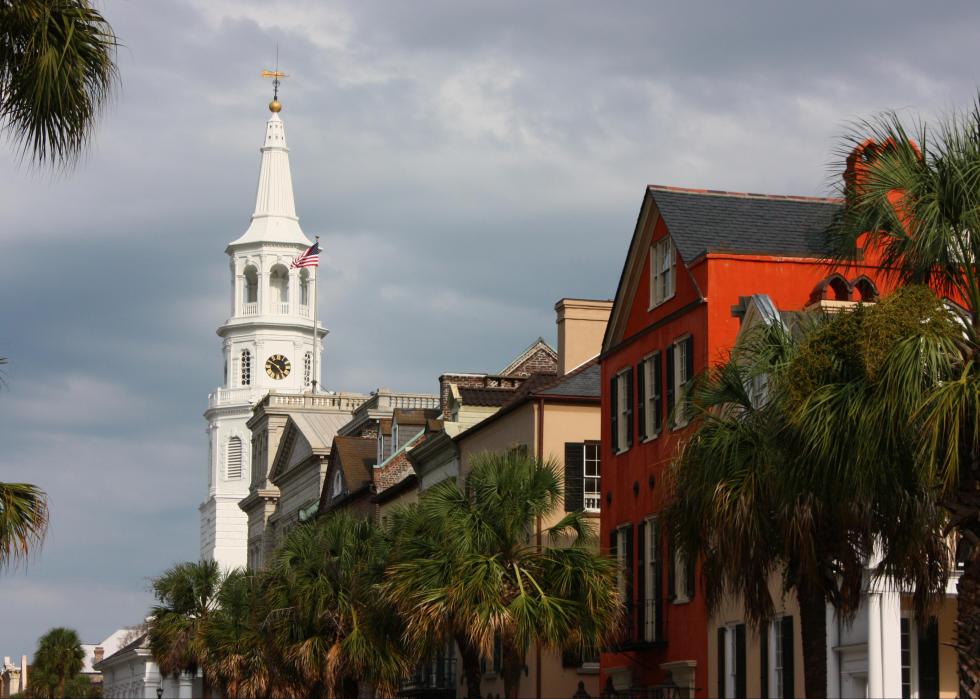 26 / 52
Khanrak // Wikimedia Commons
#27. South Carolina
Total trade with Mexico in 2017: $6.3 billion (9% of South Carolina trade)
2017 exports to Mexico: $2.7 billion (8.3% of South Carolina exports)
2017 imports from Mexico: $3.6 billion (9.7% of South Carolina imports)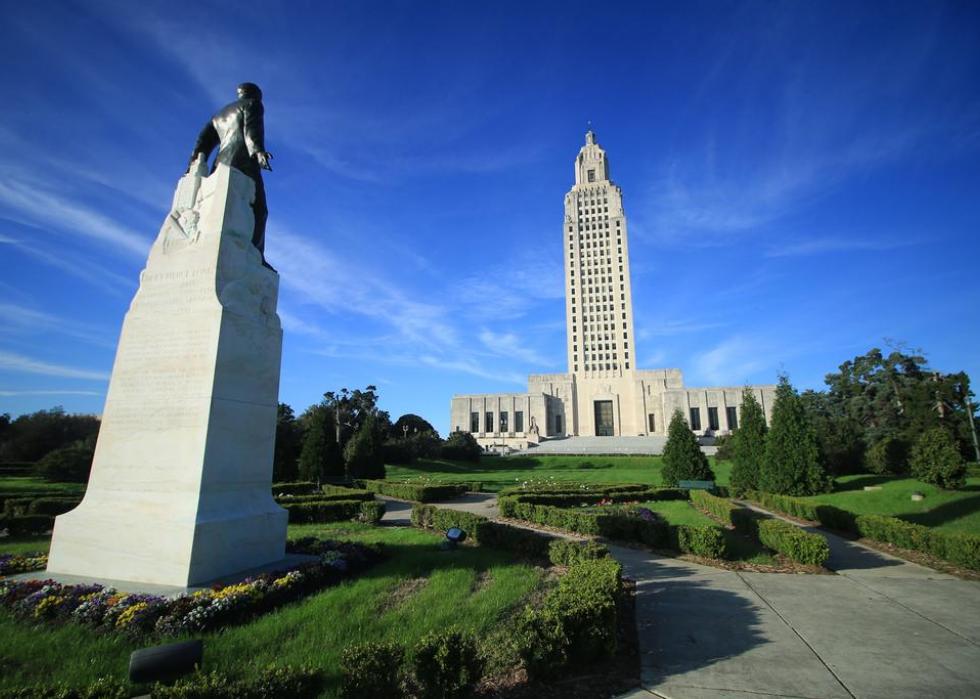 27 / 52
Antrell Williams // Flickr
#26. Louisiana
Total trade with Mexico in 2017: $8.6 billion (9.1% of Louisiana trade)
2017 exports to Mexico: $7.4 billion (13.1% of Louisiana exports)
2017 imports from Mexico: $1.2 billion (3.3% of Louisiana imports)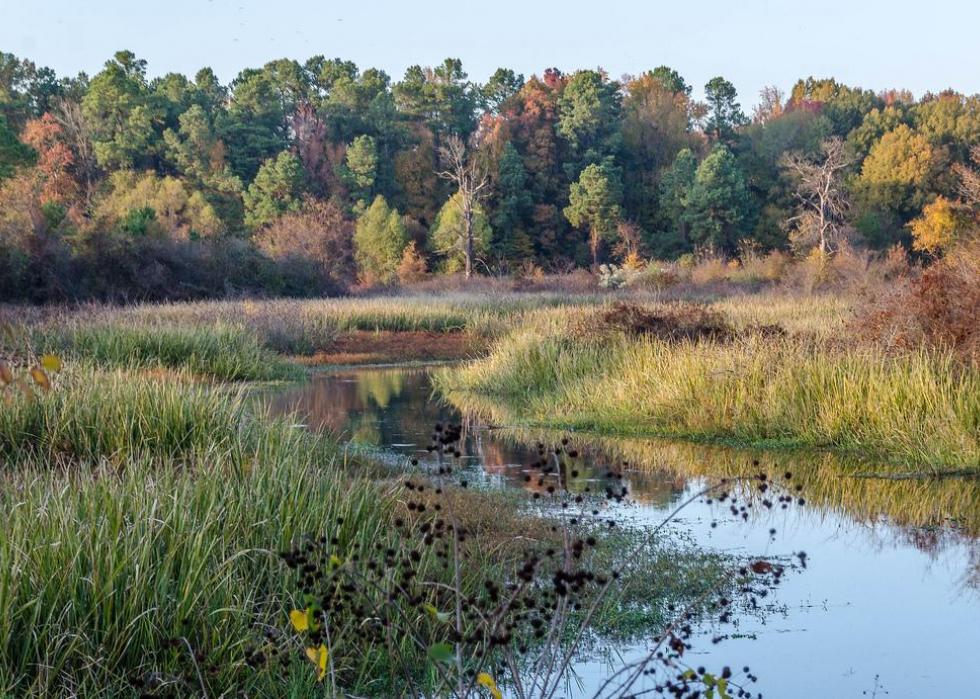 28 / 52
#25. Arkansas
Total trade with Mexico in 2017: $1.5 billion (9.7% of Arkansas trade)
2017 exports to Mexico: $846.5 million (13.4% of Arkansas exports)
2017 imports from Mexico: $661.5 million (7.1% of Arkansas imports)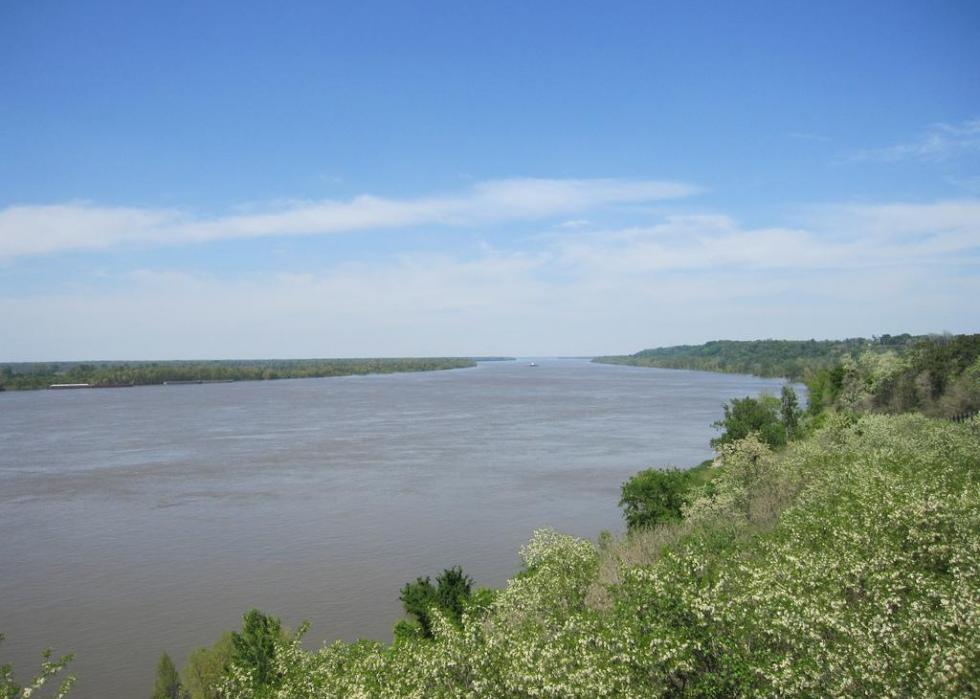 29 / 52
#24. Mississippi
Total trade with Mexico in 2017: $2.6 billion (9.8% of Mississippi trade)
2017 exports to Mexico: $960.9 million (8.6% of Mississippi exports)
2017 imports from Mexico: $1.6 billion (10.7% of Mississippi imports)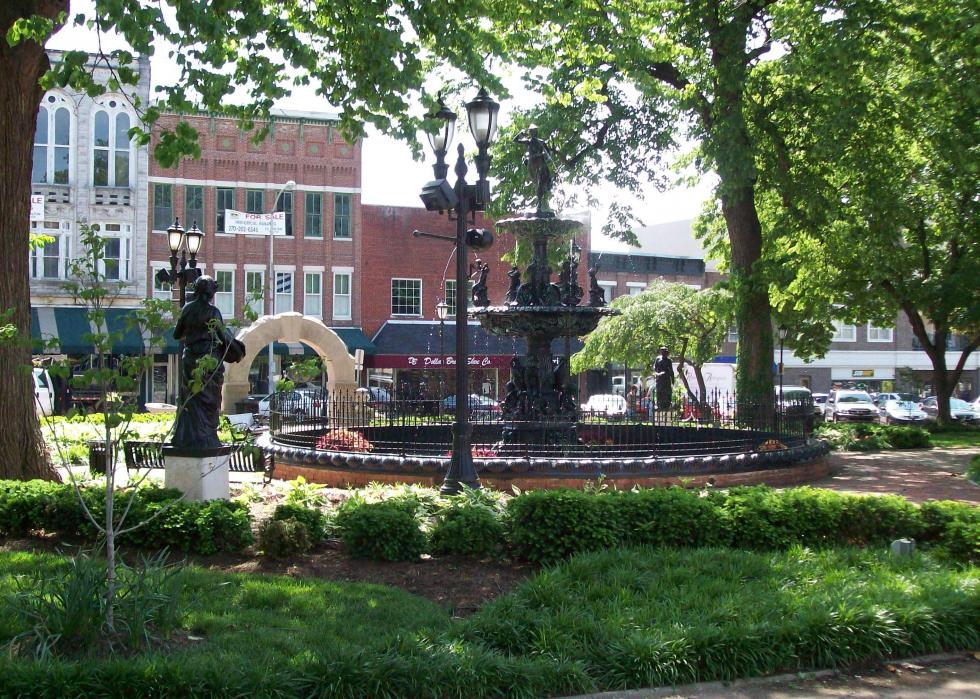 30 / 52
OPMaster // Wikimedia Commons
#23. Kentucky
Total trade with Mexico in 2017: $7.7 billion (9.9% of Kentucky trade)
2017 exports to Mexico: $2.1 billion (6.9% of Kentucky exports)
2017 imports from Mexico: $5.6 billion (11.9% of Kentucky imports)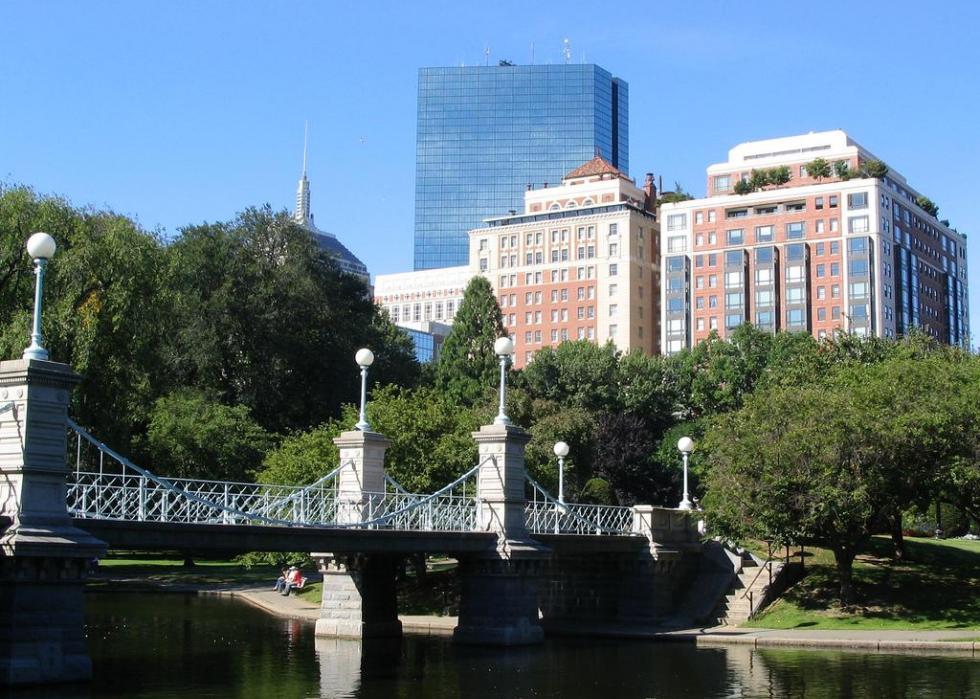 31 / 52
#22. Massachusetts
Total trade with Mexico in 2017: $6.3 billion (10.1% of Massachusetts trade)
2017 exports to Mexico: $2.6 billion (9.3% of Massachusetts exports)
2017 imports from Mexico: $3.7 billion (10.8% of Massachusetts imports)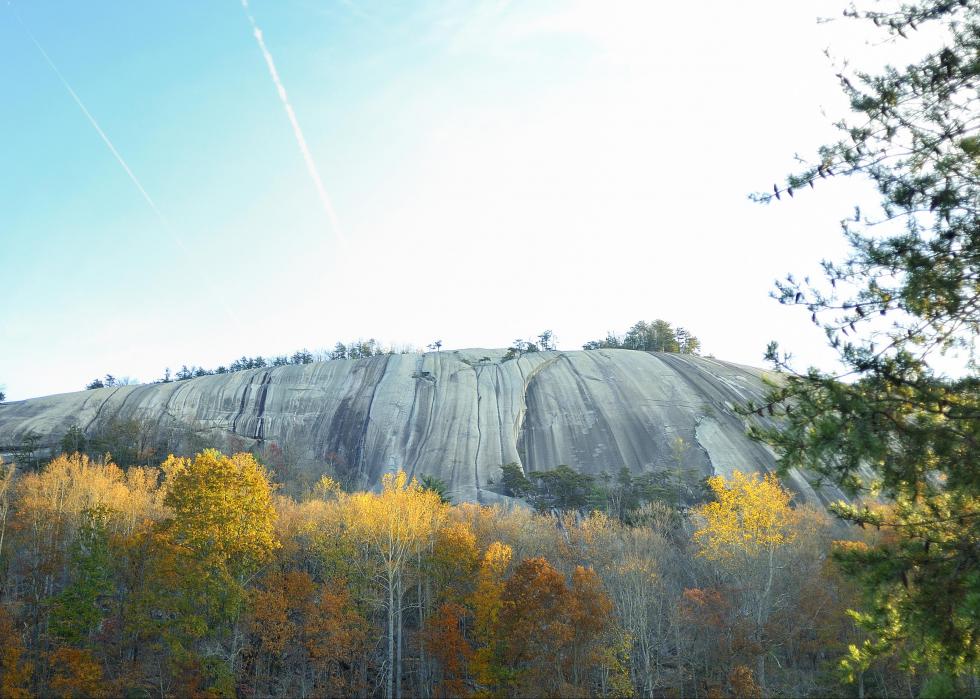 32 / 52
Djgazso // Wikimedia Commons
#21. North Carolina
Total trade with Mexico in 2017: $8.3 billion (10.4% of North Carolina trade)
2017 exports to Mexico: $3.6 billion (10.9% of North Carolina exports)
2017 imports from Mexico: $4.7 billion (10% of North Carolina imports)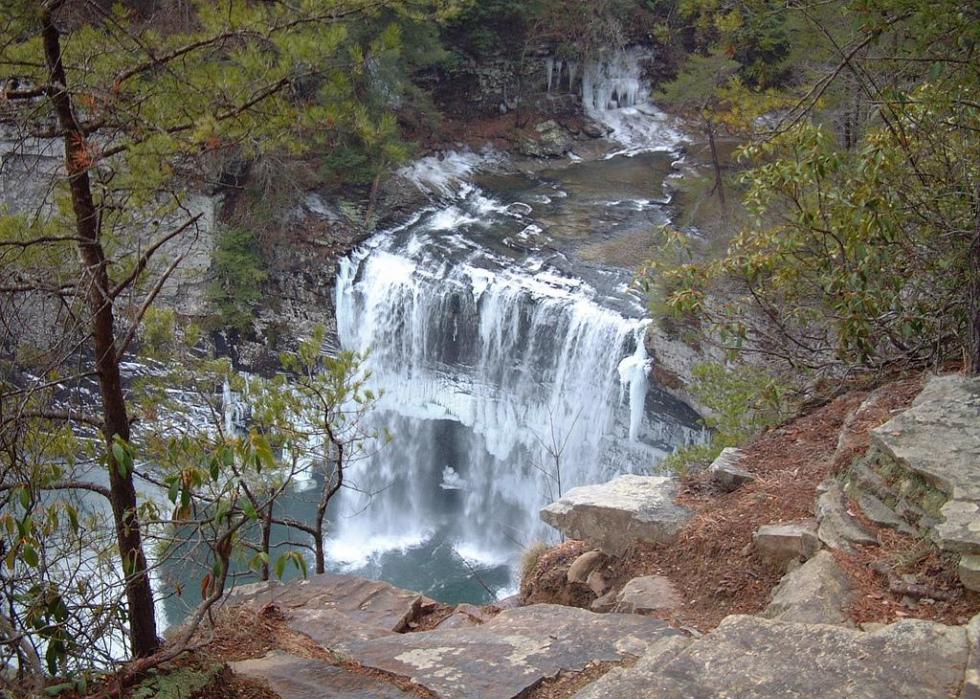 33 / 52
#20. Tennessee
Total trade with Mexico in 2017: $11.8 billion (10.5% of Tennessee trade)
2017 exports to Mexico: $4.7 billion (14.1% of Tennessee exports)
2017 imports from Mexico: $7.1 billion (8.9% of Tennessee imports)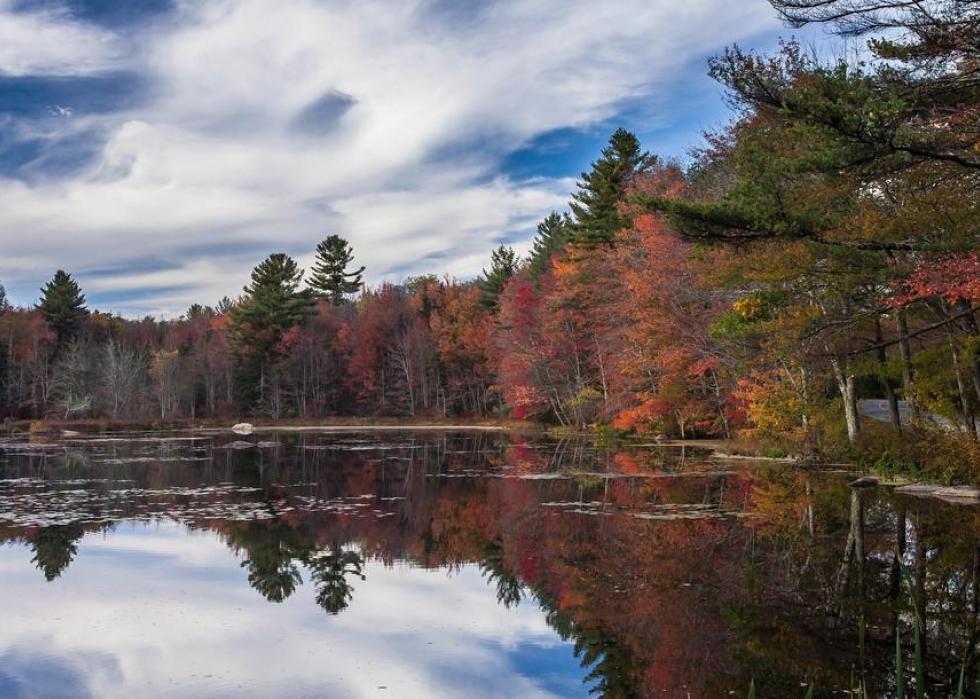 34 / 52
Peter Rintels //Wikimedia Commons
#19. Connecticut
Total trade with Mexico in 2017: $3.5 billion (10.6% of Connecticut trade)
2017 exports to Mexico: $1 billion (7% of Connecticut exports)
2017 imports from Mexico: $2.5 billion (13.4% of Connecticut imports)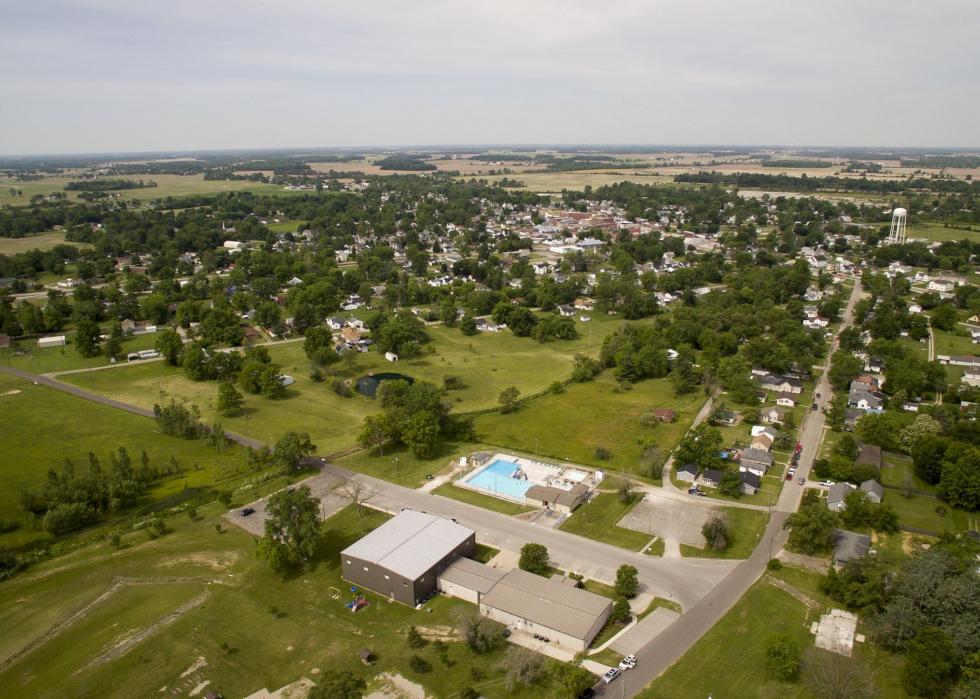 35 / 52
James Brosher // Wikimedia Commons
#18. Indiana
Total trade with Mexico in 2017: $9.9 billion (10.7% of Indiana trade)
2017 exports to Mexico: $5.1 billion (13.4% of Indiana exports)
2017 imports from Mexico: $4.8 billion (8.8% of Indiana imports)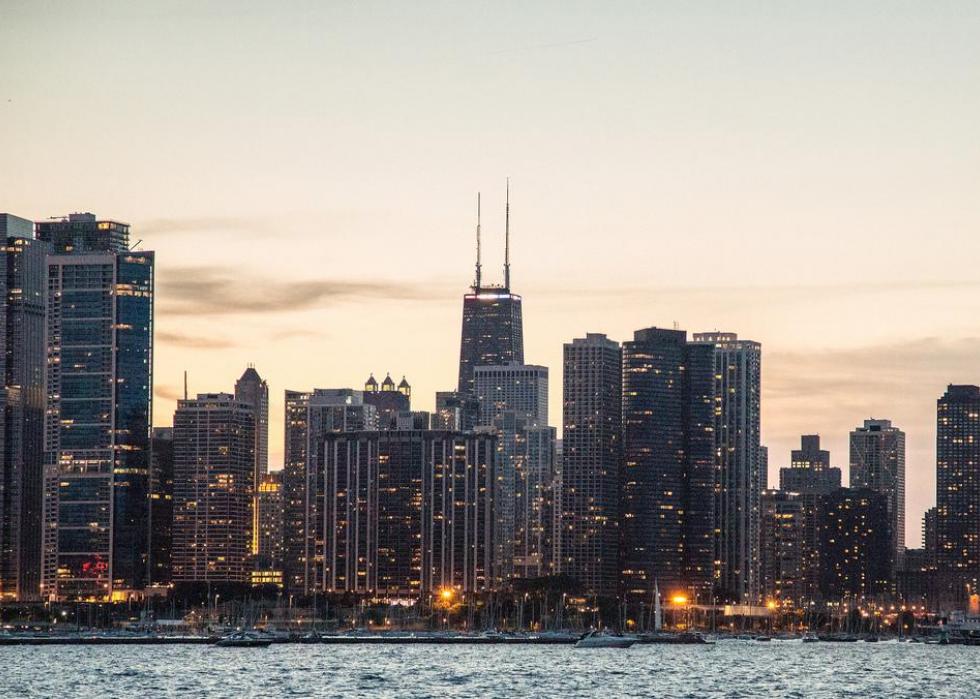 36 / 52
#17. Illinois
Total trade with Mexico in 2017: $22 billion (11% of Illinois trade)
2017 exports to Mexico: $9.9 billion (15.2% of Illinois exports)
2017 imports from Mexico: $12.2 billion (8.9% of Illinois imports)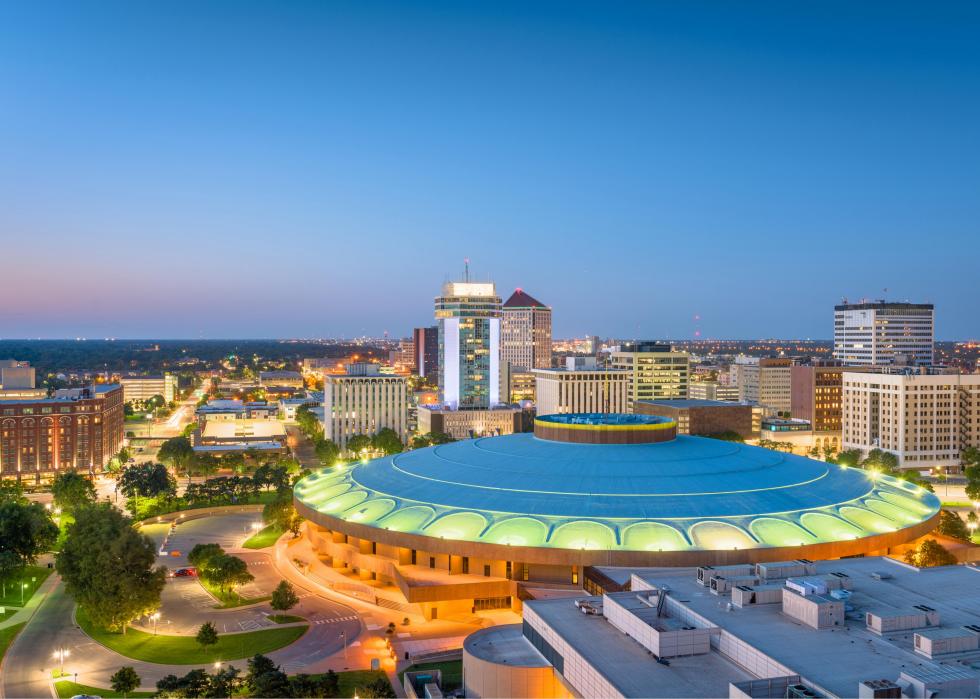 37 / 52
Sean Pavone // Shutterstock
#16. Kansas
Total trade with Mexico in 2017: $2.5 billion (11.3% of Kansas trade)
2017 exports to Mexico: $1.9 billion (16.9% of Kansas exports)
2017 imports from Mexico: $579.8 million (5.4% of Kansas imports)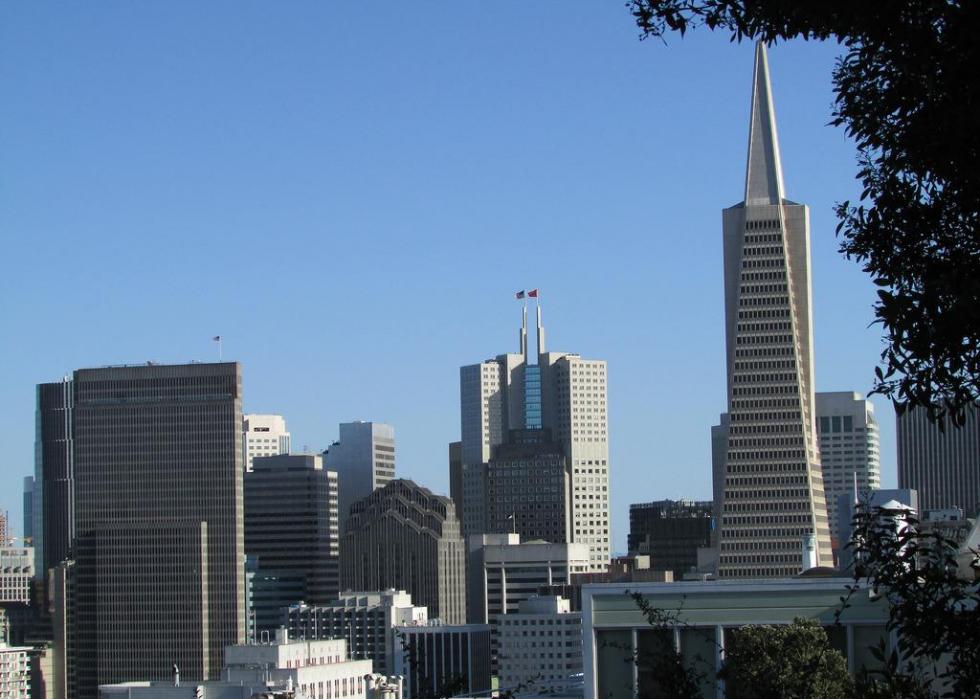 38 / 52
#15. California
Total trade with Mexico in 2017: $73.1 billion (11.9% of California trade)
2017 exports to Mexico: $26.7 billion (15.5% of California exports)
2017 imports from Mexico: $46.4 billion (10.5% of California imports)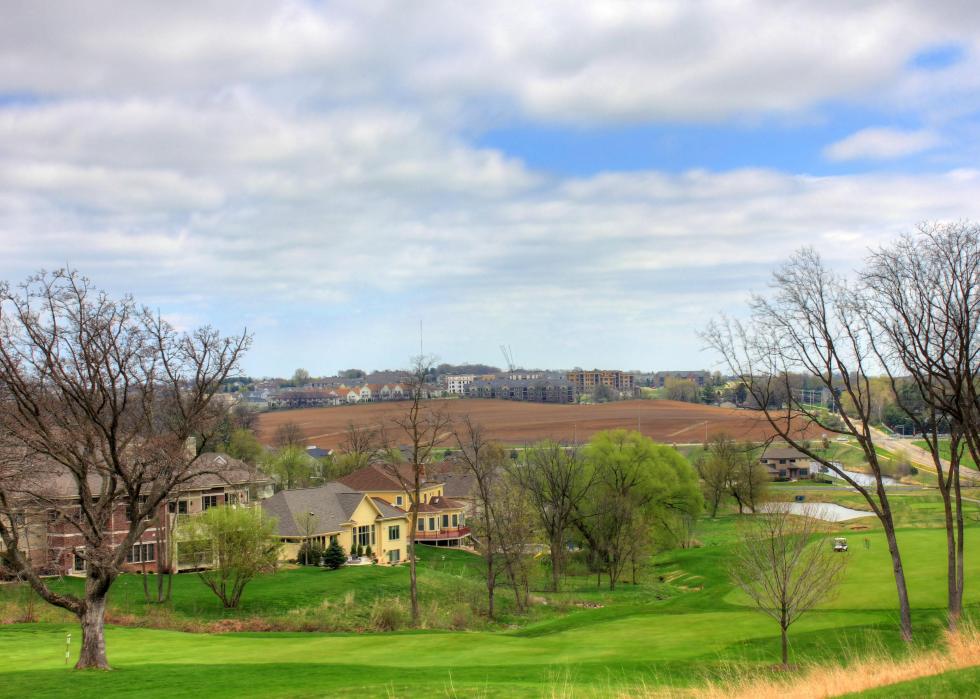 39 / 52
Yinan Chen // Wikimedia Commons
#14. Wisconsin
Total trade with Mexico in 2017: $6.1 billion (12.3% of Wisconsin trade)
2017 exports to Mexico: $3.2 billion (14.3% of Wisconsin exports)
2017 imports from Mexico: $2.9 billion (10.6% of Wisconsin imports)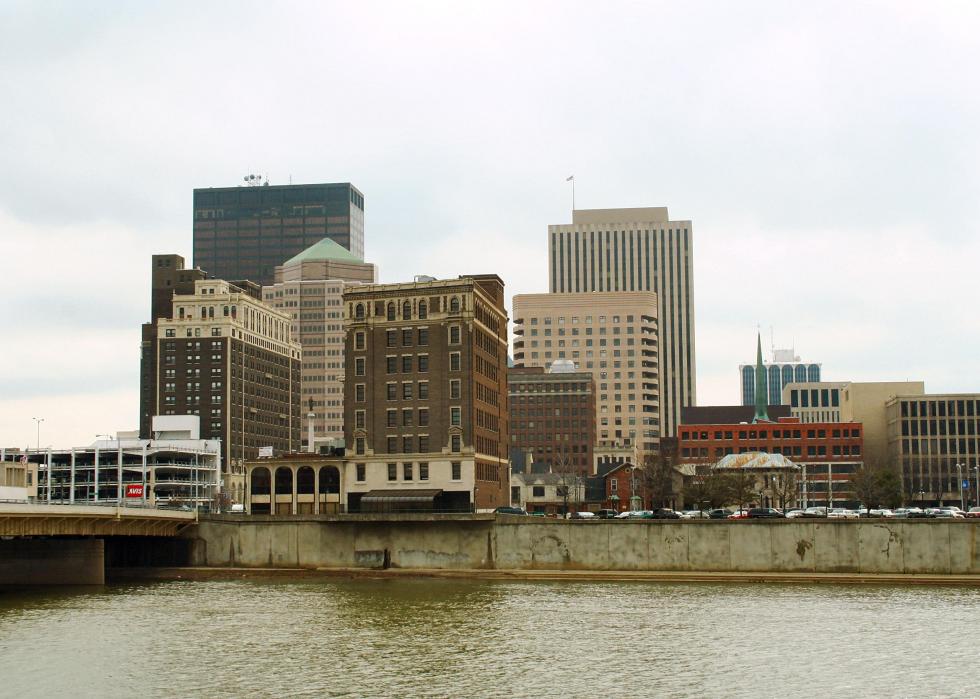 40 / 52
Tysto // Wikimedia Commons
#13. Ohio
Total trade with Mexico in 2017: $14.8 billion (12.5% of Ohio trade)
2017 exports to Mexico: $6.5 billion (13% of Ohio exports)
2017 imports from Mexico: $8.2 billion (12.2% of Ohio imports)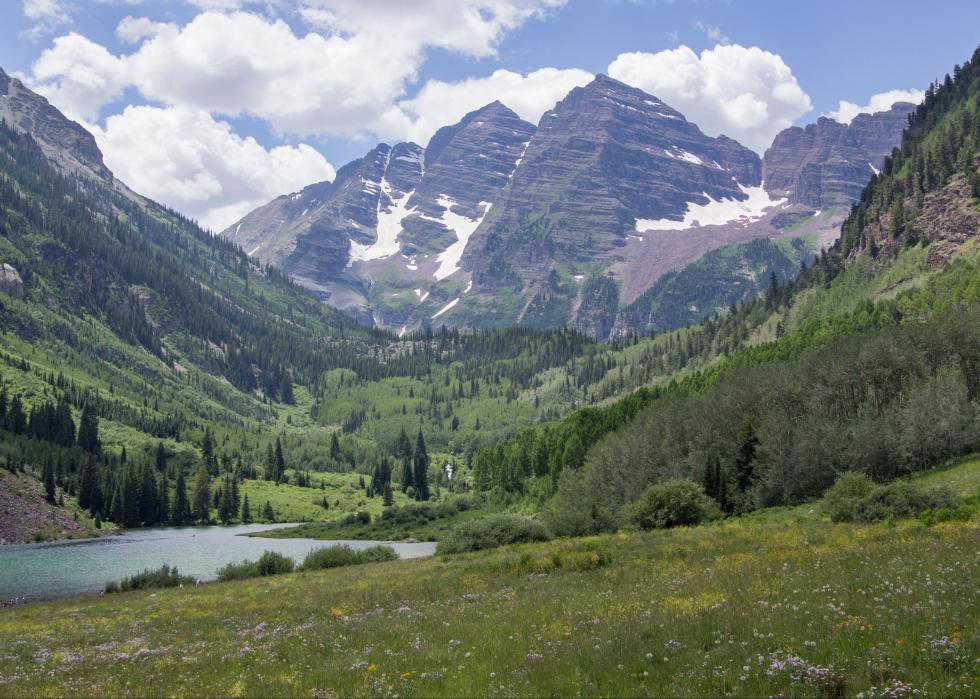 41 / 52
Rhododendrites // Wikimedia Commons
#12. Colorado
Total trade with Mexico in 2017: $2.9 billion (13.7% of Colorado trade)
2017 exports to Mexico: $1.3 billion (16.3% of Colorado exports)
2017 imports from Mexico: $1.6 billion (12.1% of Colorado imports)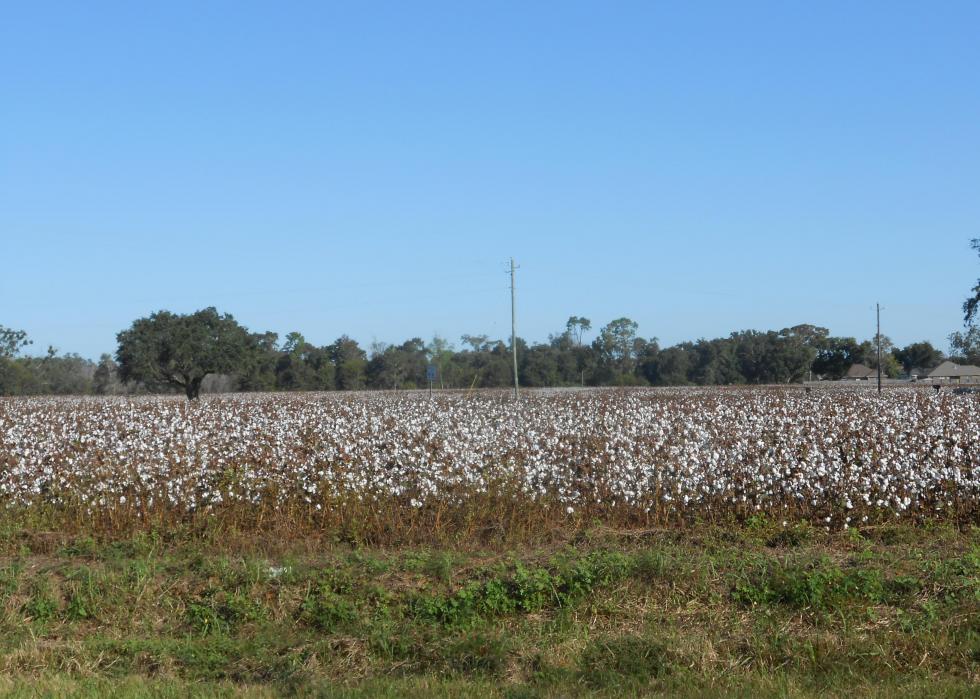 42 / 52
Terry Platt // Wikimedia Commons
#11. Alabama
Total trade with Mexico in 2017: $6.5 billion (14.3% of Alabama trade)
2017 exports to Mexico: $2.9 billion (13.3% of Alabama exports)
2017 imports from Mexico: $3.6 billion (15.2% of Alabama imports)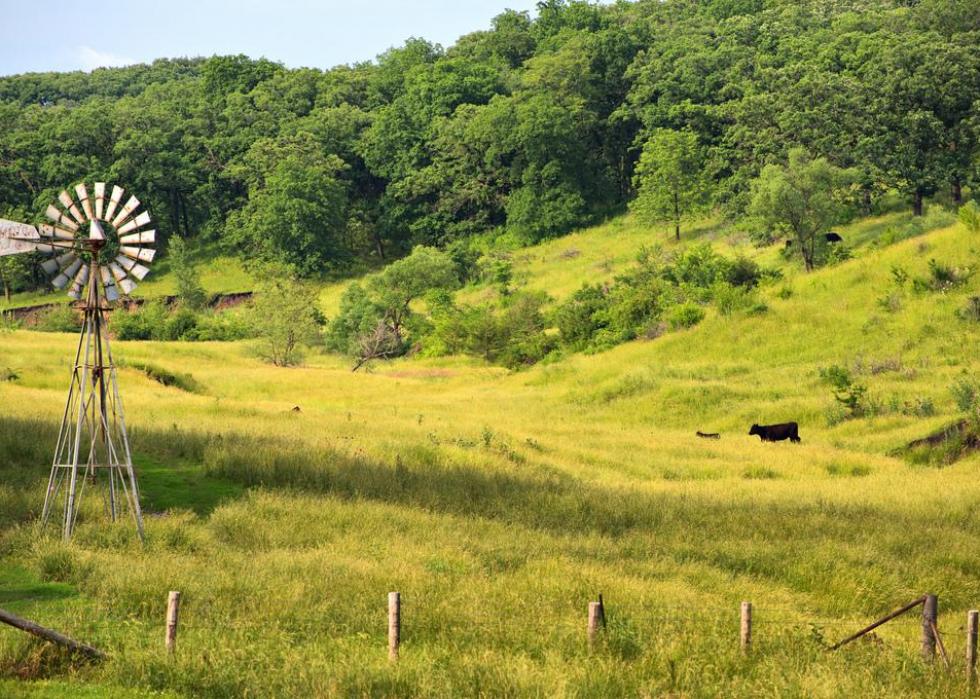 43 / 52
#10. Iowa
Total trade with Mexico in 2017: $3.5 billion (15.5% of Iowa trade)
2017 exports to Mexico: $2.2 billion (16.9% of Iowa exports)
2017 imports from Mexico: $1.2 billion (13.4% of Iowa imports)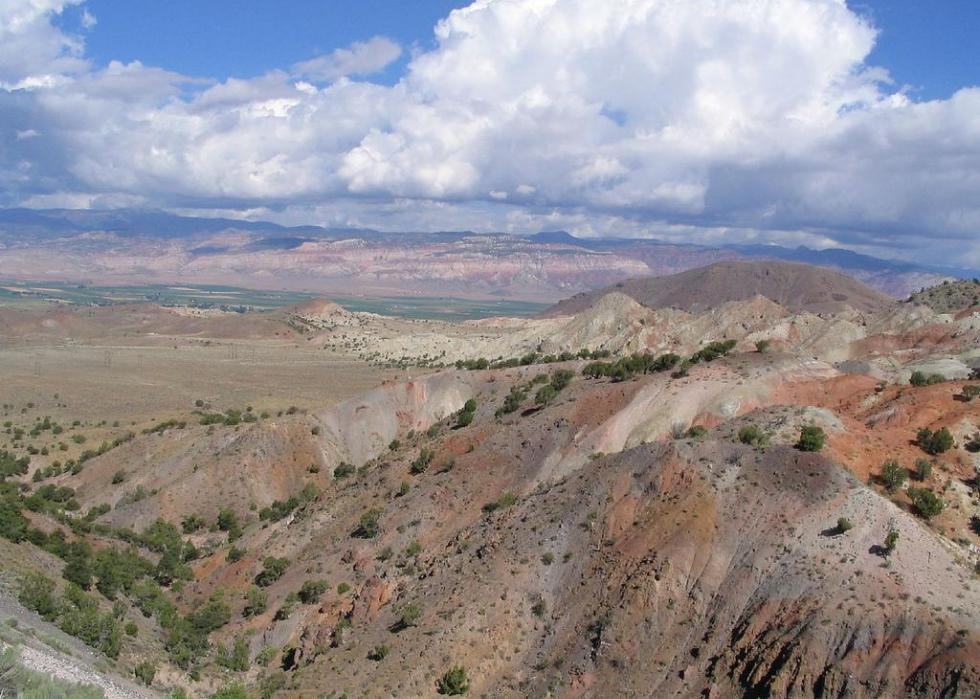 44 / 52
#9. Utah
Total trade with Mexico in 2017: $4 billion (15.6% of Utah trade)
2017 exports to Mexico: $684.2 million (5.9% of Utah exports)
2017 imports from Mexico: $3.3 billion (23.7% of Utah imports)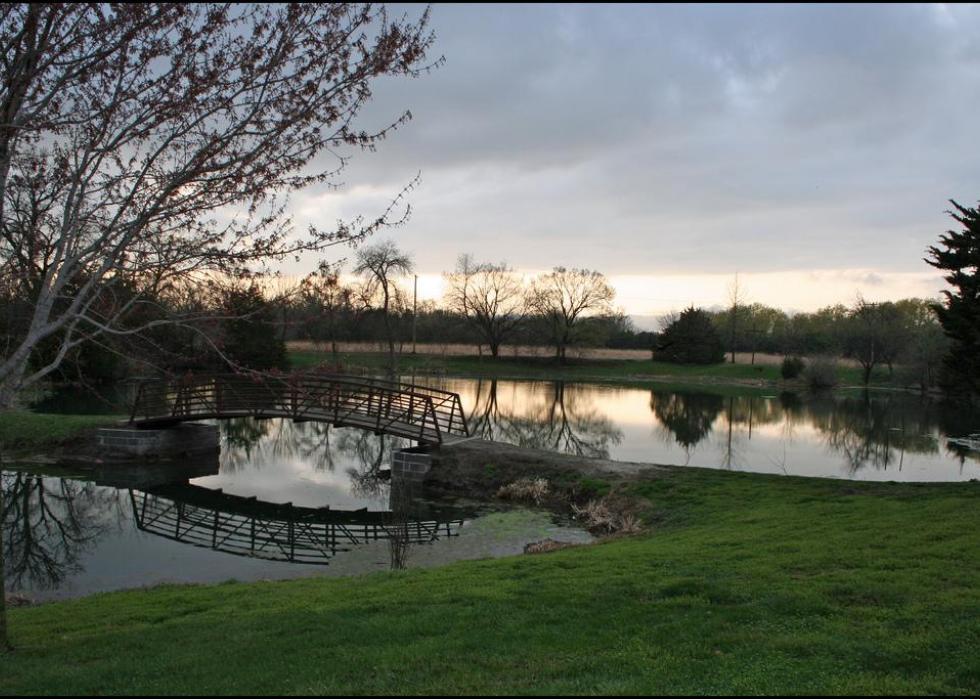 45 / 52
#8. Nebraska
Total trade with Mexico in 2017: $1.7 billion (15.9% of Nebraska trade)
2017 exports to Mexico: $1.5 billion (21% of Nebraska exports)
2017 imports from Mexico: $229.7 million (6.1% of Nebraska imports)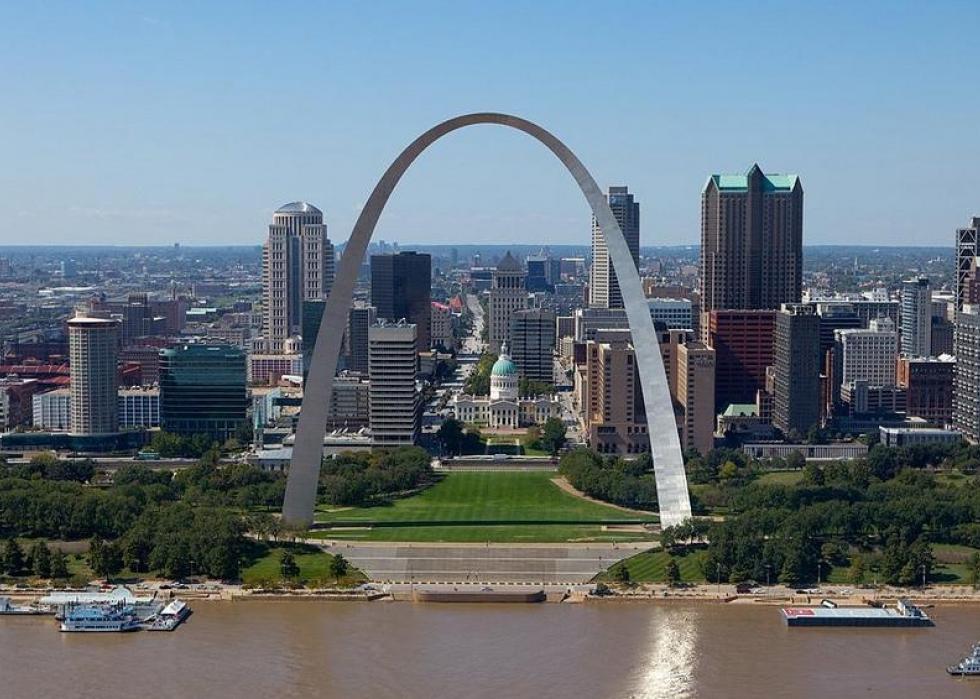 46 / 52
#7. Missouri
Total trade with Mexico in 2017: $5.7 billion (17.3% of Missouri trade)
2017 exports to Mexico: $2.6 billion (18.1% of Missouri exports)
2017 imports from Mexico: $3.2 billion (16.8% of Missouri imports)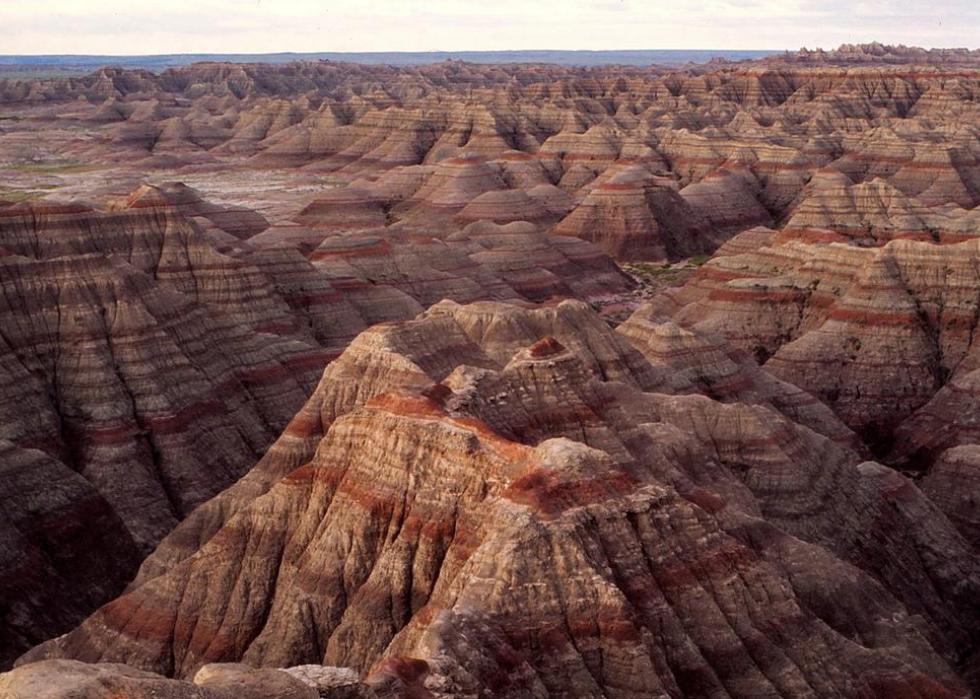 47 / 52
Barbara Ann Spengler // Flickr
#6. South Dakota
Total trade with Mexico in 2017: $428.8 million (17.4% of South Dakota trade)
2017 exports to Mexico: $345 million (25.3% of South Dakota exports)
2017 imports from Mexico: $83.8 million (7.6% of South Dakota imports)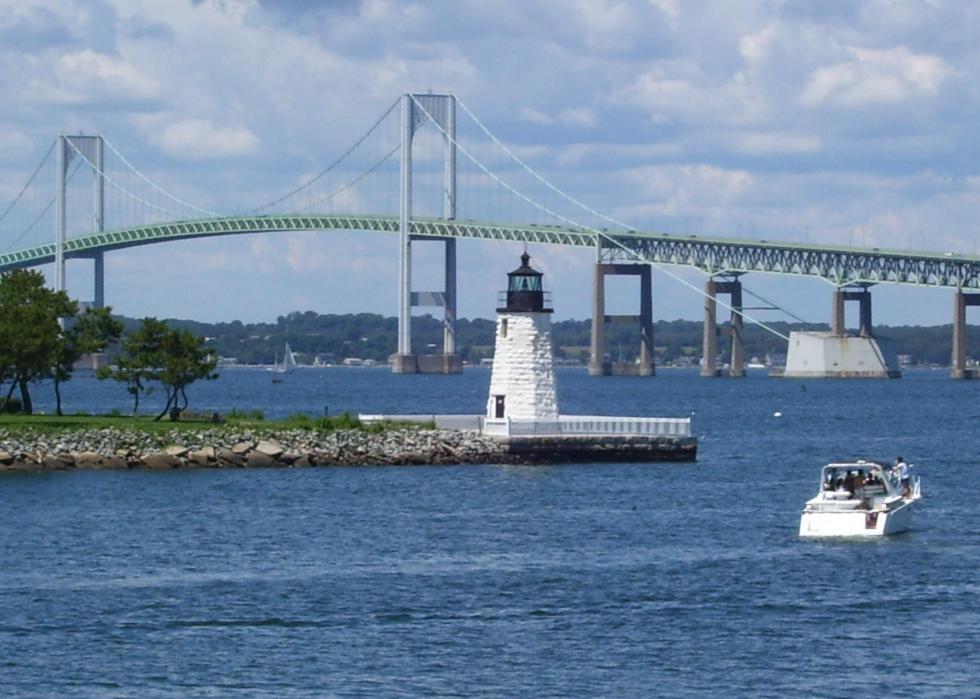 48 / 52
Swampyank // Wikimedia Commons
#5. Rhode Island
Total trade with Mexico in 2017: $2.4 billion (20.8% of Rhode Island trade)
2017 exports to Mexico: $220.8 million (9.2% of Rhode Island exports)
2017 imports from Mexico: $2.2 billion (23.8% of Rhode Island imports)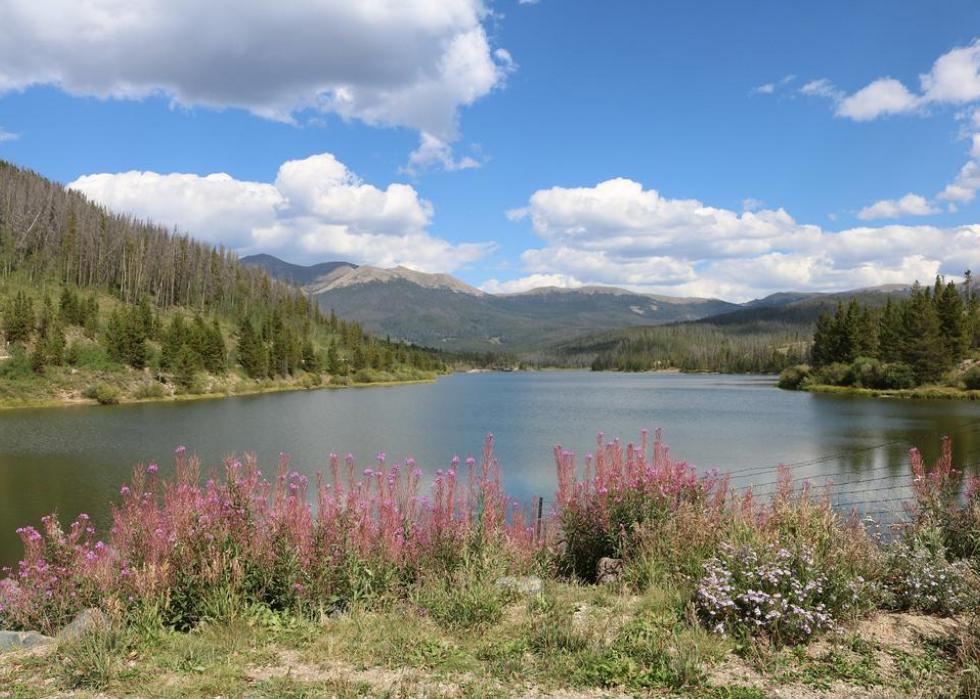 49 / 52
#4. Michigan
Total trade with Mexico in 2017: $65.5 billion (32.7% of Michigan trade)
2017 exports to Mexico: $12.5 billion (20.9% of Michigan exports)
2017 imports from Mexico: $53 billion (37.8% of Michigan imports)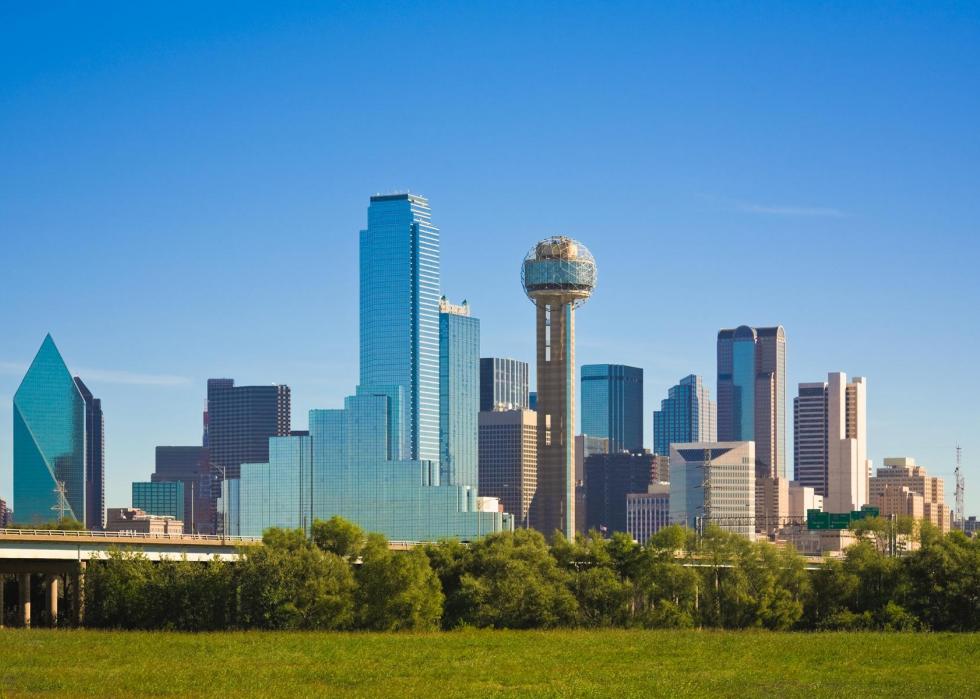 50 / 52
Alan Botting // Wikimedia Commons
#3. Texas
Total trade with Mexico in 2017: $187.1 billion (35.5% of Texas trade)
2017 exports to Mexico: $97.3 billion (36.8% of Texas exports)
2017 imports from Mexico: $89.8 billion (34.1% of Texas imports)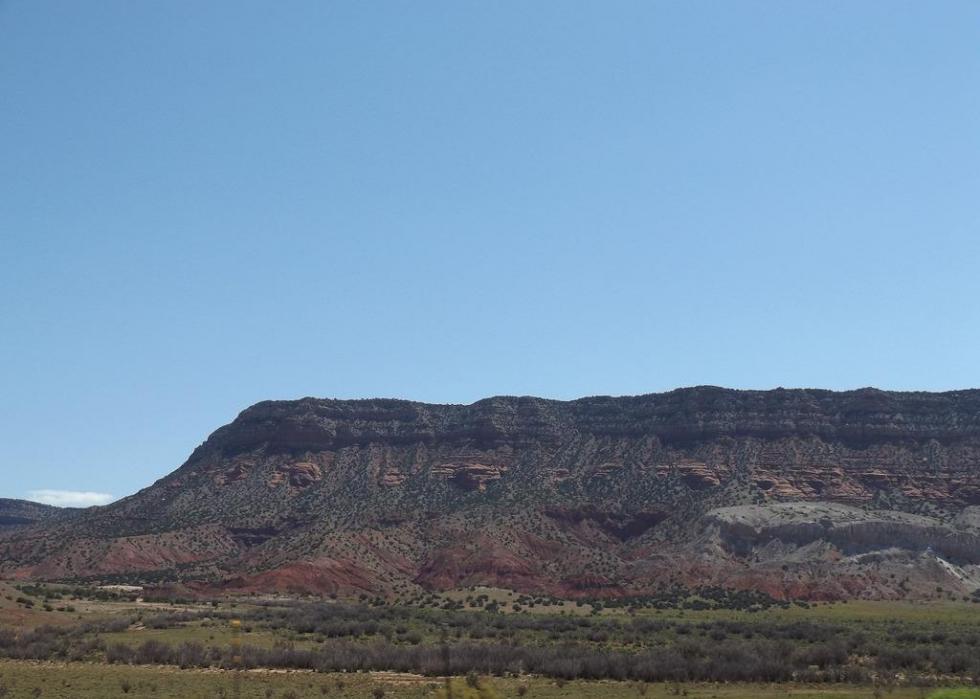 51 / 52
#2. New Mexico
Total trade with Mexico in 2017: $2.2 billion (36.5% of New Mexico trade)
2017 exports to Mexico: $1.6 billion (43.8% of New Mexico exports)
2017 imports from Mexico: $564.1 million (24.8% of New Mexico imports)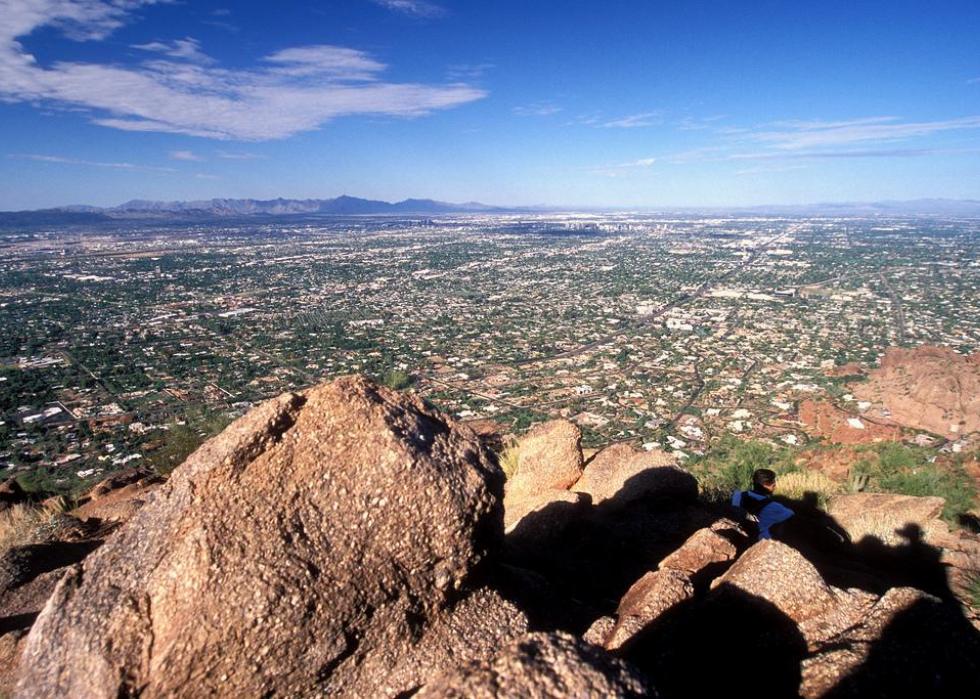 52 / 52
#1. Arizona
Total trade with Mexico in 2017: $15.5 billion (37.4% of Arizona trade)
2017 exports to Mexico: $7.6 billion (36.3% of Arizona exports)
2017 imports from Mexico: $7.9 billion (38.5% of Arizona imports)